Top 10 Best Mass Gainers That You Should Try
last updated:
May 20, 2020
A great
physique
gives you a commanding presence. You have been working out hard, eating good food, but that physique is still elusive. You are keen on your personal health and care and you are having trouble growing and maintaining your hard-earned size. To facilitate your muscle growth after exercise, you need to increase your overall calorie protein and key nutrients intake. A high protein formula would work for you. You also need to know the best quantity of serving you need to realize substantial weight gain. Below is our list of the top 10 best mass gainers with some of the main features you will be looking for before making your purchase. We also present you will the criterion for selecting your ideal mass gainer for optimal
results
.
In a Hurry? The test winner after 13 hrs of research

Serious Mass
Why is it better?
It is packed with whole milk for your weight gain
Contains good Whey sources
A legit muscle builder that works
Instant powder that mixes well
In a
Hurry? Editors choice:

Test Winner: Serious Mass

5
Researched Sources
1.7k
Reviews Considered
13
Hours Researching
17
Products Evaluated
Features
Use
Materials
Application
Advanced Features
By Default
Criteria Used for Evaluation


Features
The main factor to consider in making a choice for the best mass gainer is the nutritional value of the supplement. You need high-calorie ratio with high-quality ingredients that will supply the necessary nutritional requirements. For optimal nutritional content, manufacturers aim at ensuring that the products will meet the expected needs of the clients and provide contents consisting of calories, carbohydrates, proteins, vitamins, and mineral salts and amino acids. These are packed in different quantities depending on the target client needs. Carbohydrates are critical in burning and preventing your muscle mass being used as fuel. They also support muscle glycogen storage. Proteins help in building and maintaining muscles as well as promoting the gain in your strength and endurance. Vitamins, minerals and amino acids are needed for the recovery and building lean muscle mass. Branched Chain Amino Acids (BCAAs) serve as building blocks that help activate muscle protein synthesis. Again, you need to concentrate on the number of calories per serving as some will contain high quantities unlike others as considered necessary for your desired goal. If you are an athlete looking to pack mass or gain weight offseason, for example, you may need a formula with high-calorie amounts.


Use
Your reason for opting for the mass gainers is another critical factor to bear in mind in order to settle on the one that will best serve your purpose. Your selection should be driven by your goal. Is it for health and wellness? Is it for your workout improvement? Is your intention to build muscle? Do you want it for your energy and strength gain or recovery? Is your intention to improve on your endurance? Do you want to gain size and muscle? Once you analyze your need, the outcome will easily help you navigate the selection process and land you the best muscle gainer for your objective.
There is a particular formula for those interested in show-stopping muscles. This is packed with the needed calorie and nutrients and stands out as a dense alternative to regular foods. It comes as an ultra-premium protein/carbohydrate matrix with above-normal calories for supporting muscle growth and recovery. It helps fuel body recovery after training with a rich supply of the nutrients you need. The formula is designed to meet daily calorie and protein intake and is packed with all the unique protein sources.
There are also mass gainers specifically designed to enhance your weight gain and muscle recovery. These are also packed with huge amounts of calories and protein. Their aim is to help you develop the desired physique that you would otherwise not gain with normal meals. On the other hand, those who need to build lean mass are better-off using Whey powder enriched with carbohydrates, for premium protein to support lean mass. It supplies you with the necessary surplus calories needed to sustain heightened muscle glycogen storage and to equip your body with the amino acids required to boost your recovery and build lean mass. Those having a difficult time adding size, or are in their bulking stage or still, want to break through their strength plateau also have an advanced muscle gainer designed for them. Meant to be used as a supplement and not meal replacement, this formula's main objective is to help build muscle and endurance. If you are a vegan, you too have a formula specifically designed to meet your needs. This consists of complex a carbohydrates rich powder that is easy to digest and with rapid absorption. It is available in weight and as opposed to volume and, for preparation, it involves mixing ½ cup in 16oz of water or juice that is to be consumed before, during and after exercise for best results. This is also the product for those concerned with personal health and care.


Materials
The materials from which the components are derived also are a major criterion factor. Is it of wheat or Whey and is it 100% organic? Is it banned substances free? While some are purely made of grass-fed Whey hence all natural, others are made of pea protein powder; organic rice protein powder; coconut sugar or gluten-free organic tapioca. Some are designed to make the most of the mass gainer by being made easily digestible with a rapid absorption rate. Universal Nutrition, for example, offers an easily digestible formula rich in fiber and insulin and packed with complex carbohydrates and proteins to boost your muscles while keeping your body growing.
For those who require extra calories and have a weaker appetite with a high metabolism, there is a perfect supplement that will supply 600plus calories with every serving. For such individuals, we have a formula for gaining the desired mass and building the desired strength. It is enriched with calories, protein, BCAAs, and other nutrients to help hardest gainers pack that mass and size. Mass gainer formula made up of purest ingredients are intended to help supply rich natural nutritional requirements for your fitness and mass gain in a transparent manner, providing purest supplements with each serving.
Generally, it is from the material components that we draw the supplement nutrients which are used to meet the body mass needs. The quantities and quality of the formula are, therefore, directly dependent on the material used.


Application
For optimal results and to avoid any side effects it is essential that you stick to the quantity recommended per serving with consistency. While you do not want to waste your precious supplement, your body also needs the correct amount it can absorb with maximum benefits. Failure to abide by the manufacturer's directions may result in adverse effects on your mass gain process. In doubt, it is advised to seek further information.
Again for optimal results, while sticking to the manufacturer's instructions, you should maintain the frequency recommended. While some may be used with 1 serving a day either once or split into 1/2 the daily serving requirement, others are to be used twice or thrice during the day. Some come with recommendations to be used before, during and after work-out; morning, afternoon and before going to bed; in between meals or before work-out, after meals and before going to bed for the best results.


Advanced Features
Different customers have different tastes and flavor preferences and some are even specific on what they want. Manufacturers, therefore, strive to meet these expectations resulting into different flavors, tastes and suggested additional ingredients that will boost the calorie contents. These are therefore designed to be versatile and can mix with other ingredients for your weight gain potential. You can blend these with ice cream, honey, nuts, banana, and other high-calorie foods for a more rapid weight gain.
Generally, for the best results, abide by the recommendations for daily serving and do not be derailed by discouraging reviews; everyone is unique and experiences will be unique to each in our situations and need.
Expert Interviews & Opinions
Most Important Criteria
(According to our experts opinion)
Experts Opinion
Editors Opinion
Users Opinion
By Default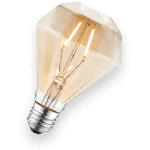 Essential for Muscle Growth
While gaining muscles, you will need carbs to help fuel your body, to give the appropriate amount of energy to help your muscles grow.
Food habits.
When it comes to eating quality food, you will want foods that are filled with antioxidants and carbohydrate's such as fruits, bread, noodles, and potatoes. So if your on a low-carb diet it's a very easy, inexpensive switch.
Other Factors to Consider


Bottom Line
Gaining mass is an art that is informed by the science that to build and maintain that size, strength, muscle, and endurance, you need to consume more calories than you burn in a workout. The understanding that right selection of your mass gainer is determined by the quality of mass gainer you have and your anabolic state is essential. This necessitates your need for a high-calorie intake while maintaining your workout schedule and eating a healthy diet. You may be a hard gainer who loses than gain size easily, but the truth is that you are losing more calories than you consume perhaps of poor appetite. As a result, you need extra calories. A serving a day of meal supplements with a high-calorie ratio, high in quality ingredients with a delicious flavor and a great taste, is the way out.
Frequently Asked Questions
q:

What is a mass gainer?

a:

This is a food supplement that is designed to be rich in calories, carbohydrates, proteins and vitamins for high-quality requirements as you strive to gain size, muscle, endurance health or personal fitness for optimum results. They are designed to be supplements to your balanced diet and workout schedules.
q:

What should I look for in best mass gainer?

a:

Before deciding on what to look for you need to be clear on your needs based on your goals for opting for the mass gainers. Once you identify your goal, it becomes easier to settle on a particular formula. You should then focus on the nutritional constitution of the particular options for the best results. The needs of an athlete keen on lean muscle recovery off-season will be different from the needs of a vegan keen on maintaining good health and personal fitness. Besides, if you are particular with flavors, you may need to consider a choice that will meet your needs based on what is on the market.
q:

How much protein do I need per day?

a:

your protein needs depend on many factors including and especially your exercise intensity, duration, and frequency. You need to take enough calories to support your optimal performance and protein utilization in the body. Generally, consuming 50-90% of your body weight in grams of protein will meet your daily requirement. For the mildly active individuals, you need 50% of body weight in grams of protein, 70% for the moderately active and 90% for the very active.
q:

When do I need a dry bag?

a:

Whenever you are going to be exposed to or near water, it is essential that you equip yourself with a dry bag for the safety of your smartphone, electronic devices, keys and other items you may need dry. Dry bags are also a must have to keep your emergency items such as first aid kits and medicines or drugs you may need on the go and that requires to be kept away from dampness. Still, you can keep you're your supplies and snacks for later use.
q:

What is maltodextrin?

a:

This is an index carbohydrate rich in glycerin that supplies most calories in the mineral supplements and is easily absorbed by the body. It spikes your insulin levels for maximum benefits.
q:

How much do the mass gainers cost?

a:

The costs vary based on the purpose, nutritional content and from one manufacturer to another. The prices are dependent on the features of each product. Generally however focusing on their quality, they are relatively pocket-friendly.
Subscribe to our newsletters