Top 10 Best Meal Replacement Shakes
last updated:
May 20, 2020
Most of today's runners and athletes have no time to prepare a proper home-cooked meal before they leave for work, school, or the gym. With just a short time left for meal-planning, they have to make the best use of it to ensure they provide proper
supplements
to the body. Portable meal replacement shakes are convenient because they can be taken on the go and provide the protein, carbs, and vitamins needed to fuel the muscles of athletes and help them to achieve their goals. You should also consume them because they can suppress your appetite and aid in weight loss. If these seem like what you would want, below is our list of the top 10 best meal replacement shakes any
runner
or athlete should consider when looking to achieve their training goals.
In a Hurry? The test winner after 18 hrs of research

Garden of Life
Why is it better?
100% organic food
Free of banned substances
A perfect on-the-go meal
Contains no GMOs or hormones
In a
Hurry? Editors choice:

Test Winner: Garden of Life

5
Researched Sources
2000
Reviews Considered
18
Hours Researching
25
Products Evaluated
Materials
Effectiveness
Portability
Value
Taste
By Default
Top 10 Best Meal Replacement Shakes
Criteria Used for Evaluation


Materials
This is a critical factor to consider because your entire health depends on it. You have to pay close attention to what makes up the food you are going to consume. The result of consuming unhealthy ingredients can be fatal. With several brands available today, it is a challenge for many people to select the best shakes for their nutrition plan. Going through the list of ingredients will help you determine whether you are consuming a healthier option or not. Some of them may contain excess sugar, preservatives, or any other ingredients considered to be potentially harmful to the body. In addition, every product is different, with different ingredients and in different quantities. While some may be high in sodium, others have less or none of this element. Those with high amounts of sodium in them may not be ideal for individuals who have a problem with their blood pressure. This makes it very important for individuals with blood pressure issues to carefully go through the list of ingredients and ascertain that little to no sodium is used to make their ideal product before they can make the ultimate purchase decision. Others still may contain potentially harmful preservatives or excess carbs and sugars, which may risk the life of some consumers. In particular, excess sugar and carbs can be unhealthy for individual athletes with blood sugar issues. In addition, if you are trying to lose weight, you obviously do not want anything that may suggest excess carbs or sugar.
Considering the ingredients used could also help you to avoid unhealthy shakes. If anything, they are meant to help you resist cravings or the urge to indulge in processed foods and food items that can be unhealthy. For many people, the biggest challenge when it comes to losing weight is the substantial amount of time required to prepare a proper meal at home. Today, most people do not have the luxury of time. As a result, they resort to fast foods that are an unhealthy food option, which they consume in large amounts to satisfy their hunger. Unfortunately, processed sugars, salts, and fats found in these fast foods lead to more intense cravings for these types of foods. Therefore, the more they eat these foods the more want them, thereby causing them to develop very unhealthy habits as far as food choice is concerned.
Fortunately, the emergence of meal replacement shakes has given people healthier food alternatives, which they can pack when in a hurry for later consumption. Therefore, you can grab your pack when in a hurry or when stressed on your way to work and you can be sure you will have a healthier breakfast or lunch than you would have if you ended up in a fast food joint. Note that fast foods seriously thwart your weight loss efforts and may lead to serious heart health issues. Overall, avoid meals full of sugar, preservatives or other artificial ingredients, and refined carbs. Not only do they lack beneficial nutrients, but may also threaten your health.


Effectiveness
Since you are looking to replace your regular meal with a diet that contains all of the essential nutrients your brain, body, and organs need to function normally, you need to ensure it contains all of the major nutrients. These nutrients should also be balanced or in the right proportion. For instance, as an athlete, you need a sufficient amount of protein to help repair worn out muscle tissues. In this regard, you should aim for a minimum of 15g of protein per serving. Whether you are a runner, a bodybuilder, or an athlete who participants in ball games and team sports, you need to constantly repair your muscles or eat food that will build them and boost your strength. This makes the amount of protein per serving very important. Typically, the more the protein content the better. On the other hand, fiber should also be available in sufficient amounts, typically more than 3 grams per serving.
Overall, they are known to provide all of the essential nutrients you would not ordinarily find in regular meals. Look for shakes with 200-400 calories and a substantial amount of protein, carefully balanced with carbs, fiber, and essential vitamins and minerals to make your meal complete. While it is recommended to consider these amounts of calories, you should also keep in mind that their nutrient compositions may vary substantially, with different amounts of protein, carbs, and even fat. Ideally, they are meant to provide nutrients that are generally lacking in traditional diets. With all the nutrients you can only consume in a home-based and home-prepared meal, these shakes are your ideal option when you are looking to replace your regular meal and lose weight in the long-term. It is often challenging to cut back on calories whilst getting all of the essential nutrients your body needs to function optimally. Indeed, they are fortified with nutrients that can be used to fill an athlete's nutrient gap while also cutting back on calories.


Portability
It is for this reason that meal replacement shakes are referred to as on-the-go meals. Portability is a very crucial factor to consider. Many people, including athletes and runners, are always busy and rarely have time to prepare a good meal or take their supplements at home. Therefore, you should consider how portable your ideal food supplement is. Remember you are going to replace your breakfast, lunch, or dinner, and you need to have your alternative on the go. You should be able to pack your ideal supplement and consume it on your way to the gym, work, or school. If you cannot carry it to wherever you are going, you may want to change your choice and go for a more portable alternative. This will save you plenty of time in the end and you will be glad you chose a portable alternative. Today's super busy work or school lifestyle requires a great deal of convenience.


Value
The truth is that many meal replacement shakes out there are not cheap. You will have to spend anywhere from tens to hundreds of dollars. If you are not ready to part with that kind of money, then this option is not for you and you should stick to your routine diet. However, you should also keep in mind that expensive does not always equate to good quality. Similarly, finding the cheapest brand on the market because you are on a budget may also give you the results you are looking for. Therefore, you should always find a balance between cost and quality. Always try to avoid both extremes. You don't have to break the bank so that you can be able to afford a meal replacement. The general perception out there is that the most expensive ones are of the best quality. While there is some truth to that notion or perception, this may not always be true.
You may also not be able to buy them in bulk and only spend negligible pennies per serving, spread across the week or month to give you good value for money, but this does not mean you can't save some money. In fact, you can be on the lookout for discounts or any other offers that could help you get good value for your money. Many people would agree they are as expensive as eating out in a decent restaurant, which can get very expensive if you do so on a daily basis. Regardless, ensure you do your due diligence to ensure you get the best quality at the best price. By comparing prices and choosing the most pocket-friendly alternatives, you can be able to save money in the long-run. Don't go broke buying the most expensive shakes on the market.


Taste
While it's not the most important thing, it's really nice if you can actually enjoy your meal replacement shake. Let's be honest, a protein shake is never going to be as delicious as a full meal but that doesn't mean you have to torture yourself. With so much competition out there, meal replacement shake manufacturers have had to make sure that their products taste good to be able to compete in a very crowded marketplace. So long gone are the days of simply horrible tasting shakes. We made sure to choose products for this list that had a lot of positive reviews when it came to the flavor. By considering over 2000 reviews from a wide variety of people we were able to bring you a really well-rounded opinion of the flavor of each product.
Expert Interviews & Opinions
Most Important Criteria
(According to our experts opinion)
Experts Opinion
Editors Opinion
Users Opinion
By Default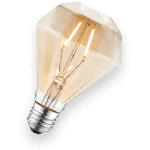 Don't X out food completely, it wouldn't be healthy
When choosing a meal replacement drink, they are perfectly fine as long as its once in a while, and they have a nutritional hold to them. One that fills your stomach without ruining your weight loss efforts.
Talk to your doctor
Meal replacement drinks were made for those gym fanatics that need an extra nutritous boost before or after a workout, they have now moved mainstream. Make sure when finding one for you, to check with your doctor before supplmenting any food from out your day.
Other Factors to Consider


Bottom Line
Selecting the best meal replacement shake requires that you consider several factors, including the ability to support weight loss goals, the ingredients used, flavor, and even budget among other factors. The amount of protein, carbs, and fiber per service is also an important point to note. Do not forget to look at the taste of the supplement, as you do not want to have a horrible aftertaste every time you consume your supplement. Athletes and runners look for these types of supplements to ensure they lower the number of calories consumed for overall weight loss.
Frequently Asked Questions
q:

What are meal replacement shakes?

a:

These are healthy food alternatives packed in a bottle or can, usually in powder form and can be mixed with water or milk to make them ready for consumption. They provide the body with the same nutrition you would ordinarily receive in a complete meal.
q:

What is the difference between a protein shake and meal replacement shake?

a:

Many people often fail to notice the difference between the two. However, just as the names suggest, protein shakes are saturated with proteins and supply athletes with the proteins they need to build muscle and strength. They provide the extra calories required to make up for the deficiency. In contrast, meal replacement shakes help to achieve the nutrition delivered by a full meal. This means you do not need to consume an entire meal to get all the essential nutrients your body needs, as they are all available in a simple bottle or package.
q:

How is a protein shake different from a meal replacement shake?

a:

The major difference is in the ingredients used. While a protein shake is primarily made of whey protein, the latter features vitamins and minerals as part of the ingredients, making it a complete and all-rounded meal. In addition, the former is taken to supplement a balanced diet whereas the latter can be used to completely replace a meal.
q:

Why would I need meal replacement shakes?

a:

They are a healthier alternative to fast foods. They are also great if you are busy and looking for a quick breakfast idea, as they are a nutritious alternative, without the saturated fats commonly found in processed foods. They are also better than skipping meals.
q:

How can I choose the best meal replacement shake?

a:

Your ideal choice should be high in protein and low in net carbs. Excess carbs can be converted into sugar, which is later converted to fat and stored in the body.
q:

How many calories should a meal replacement shake contain?

a:

It should typically contain somewhere between 200-400 calories. This will ensure there are no excess calories that can be stored in your body as fat.
Subscribe to our newsletters