Best Medicine Balls Reviewed & Rated for Quality
last updated:
May 22, 2020
Finding the best medicine balls can be a difficult feat with all of the options you have available to choose from on the market. Lucky for you we have already researched and reviewed the best options currently available, so you don't have to!
If you are looking to challenge yourself and
improve your core
, adding a medicine ball to your workout routine can be just the thing you need. These best weighted balls will help you better your performance, improve your balance, and help you get in tip-top shape.
All of the medicine balls on our list are durable and made of high-quality materials. We made sure to include options for all budgets, so there is something for all of our readers. Check out our top 10 picks below.
Enjoy your future workouts!
This is the best product on our list that is currently in stock:
Champion Sports
Why is it better?
Color-coded weights
Several weights to choose from
Good grip
Versatile
Reinforced stitching for added durability
In a
Hurry? Editors choice:
Test Winner: Champion Sports

4
Researched Sources
1.4K
Reviews Considered
12
Hours Researching
18
Products Evaluated
Size
Materials
Durability
Accessories
Value
By Default
Our Favorite Medicine Balls
Criteria Used for Evaluation

Size
Medicine balls come in different sizes and weight options, get more than one if you want different options to choose from!
The first thing we looked at when writing this buying guide of the top 10 best medicine balls was the sizes and weights of the balls themselves. The top-rated medicine balls on this list come in different weights and sizes, ensuring that there is a ball for every strength level out there.
For some, a lighter exercise ball is needed if they are just starting out with their fitness or are recovering from an injury and need to build up slowly. For others, a heavier ball may be best to push their bodies and give them a new challenge to overcome in their daily workouts. For example, if you are just starting out in your runner's training, then you may want to start with a two, four, or six-pound ball.
However, if you've been into fitness and running for some time, the 12 -15 pound balls might be the best choice for you. It's also important to look at what the ball helps you concentrate on. The top-rated balls work for different things. You need to determine if you're going to work on your endurance, strength, or cardio, then go through the list and figure out what is the best weighted ball for you.

Materials
Depending on the use and type of exercises you want to do, you will need to look at what material the weighted balls you are considering are made of.
Then next thing we considered was the materials used to make the exterior of the weighted exercise balls. You want an outer that is durable and won't burst the first time you slam it to the ground. The top-rated balls on the list are durable enough to be slammed to the ground or at whatever target you choose over and over again.
The best way to determine what surface material is best for your needs is to first determine the type of surface you will be using the ball on. It can take some trial and error to find the right ball but that is ok and having several different weighted workout balls on hand can be beneficial because it will allow you to train in more situations because you will have more options to choose from rather than being stuck with only one type of ball.
The next thing we considered while researching this buying guide was the materials that make up the inner core of the medicine balls. Of course, the actual material used to stuff your ball can't be seen without breaking it open, but the top-rated on the list used durable rubber, sand and other materials that have proven to be durable again and again over the years.
Choose carefully when it comes to the materials inside your ball for optimum durability and performance. There are also a few weighted balls on the list that are made from environmentally friendly materials that will help you go green and do your part to reduce your carbon footprint on the earth around us.

Durability
Our weighted balls should last us so we can use them to train with the long haul--check out their durability to see how the medicine balls we chose actually hold up.
The materials used for the outer surface of your medicine ball is important, but the stitching is important as well, and ultimately is probably the biggest factor that determines the durability of the ball. The stitching is designed to hold the ball together and keep everything inside--we have extra points to balls with double, or reinforced, '.
The top-rated medicine balls are double and sometimes triple stitched for durability and quality. It is easy to see if a medicine ball is indeed double or triple stitched just by looking at the ball itself. Your own preference will play a large role in this aspect but in most cases, the better the stitching the better the ball will hold up to wear and tear and the longer it will last.
When looking at durability also make sure to consider how often you will be using your ball as well as how intense you plan on making your workouts. Beginner medicine is less durable, so if you know you are an advanced athlete then don't even consider the beginner balls.
Others are more core specific and not designed for high impact use--so, again, if you want to do slam balls or wall balls then don't consider those for beginners or lighter workouts. If you want to expand the length of your ball's life, also make sure to wipe it down and clean it after each workout.
This will prevent bacteria and odor build-up and make it last longer. If you get a one that needs to be inflated, make sure to stay on top of it--you will find that they will last much longer if you do so. All in all, you use the ball appropriately and go for those with the additional durability features, you will end up with a ball that will last you the long haul.
Another important factor to remember is that you need to take care of your ball properly as well. This means cleaning it regularly and cleaning it correctly--even if you get a weighted ball come with odor-resistant and bacteria-resistant features. The best way to do so is to wipe down your ball after each workout with water, vinegar mixture, and essential oil mixture.

Accessories
Some medicine balls come with carrying bags, workout templates, and more--if you want extras, take a close look before you buy.
Many of the best weighted balls on the list include accessories such as exercise charts, workout DVDs, and even boot camp guides to help you get started or keep your routine fresh. You need to determine which of these are best for you and your needs. These included features can, of course, drive up the price of the ball as well, so don't get the added enticements if you don't feel you need them.
But if you are stuck between two similar balls looking at these additional features and perks can be a good way to determine which one is right for you. If you are looking to purchase different weights, or if you need balls for different uses, you want to consider a stand to hold them--this will help you store them in a compact manner that will keep them out of your way and off the floor.
On the other hand, if you know you want to carry it with you to the gym and don't want to just throw it into your gym bag just like, then you may want to consider purchasing a travel bag for your ball to make it easy to carry. At the end of the day, Just make sure you get a ball that comes with the additional accessories that you would like to have!

Value
Whether you are on a budget or not, make sure the medicine ball you get brings value to your workout routine and is worth the investment.
The medicine balls on our list range from $15 to around $30. You should consider the price before you purchase your own ball to ensure it is worth the price being asked for it. Many of the top-rated, higher-priced weighted balls on the list have more features and can be used for many different types of workouts and some include extra things with them as well.
As mentioned above, the price can be a bit of a sticking point for some but in most cases spending more money initially to buy the best quality ball you can afford it an investment that will pay off in the long run. Also, be sure to factor in your intended purpose and how you are going to use the ball.
If you are using it to train for competitions or as part of a rigorous workout several times a week, investing in a high quality pricier ball is a better way to go. However, if you are just using it as a casual workout piece or are just trying to see if a weighted exercise ball will fit well into your workout routine and meet your needs, then a cheaper ball may be a good way to start and get your feet wet.
Or you may be looking at buying several balls to have as part of a home gym you're building, either way, price is always a smart thing to think about. There are several options on our list where buying more than one ends up being worthwhile and won't break the bank completely. Just remember to keep how much you can--or are willing to spend--in mind!
Expert Interviews & Opinions
Most Important Criteria
(According to our experts opinion)
Experts Opinion
Editors Opinion
Users Opinion
By Default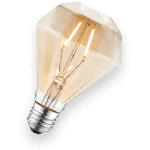 Fitness Gauge
You can roll on them, throw them, lift them, catch them, or even use them as feedback as to where you are in your fitness and running goals. The two main things that you need from your medicine ball is durability and evenly distributed weight.
The last thing you want is a medicine ball that lands lopsided when thrown, which can be a safety hazard. Make sure to also consider their overall grip as well as any grip issues you may have.
Some medicine balls are grippier than others, so if you know you are going to be throwing them around then you should consider the grippier balls. Nowadays you can also get medicine balls with handles, so take a look.
Multi-purpose Tool
Today's medicine balls are used for strength testing, improving coordination and balance, and to improve flexibility and balance of runners everywhere. You will find that we also included the soft and plushier medicine walls, which are great for wall balls.
If you know you want to do wall balls then make sure to get one of these because--if you are anything like me--you may inevitably get hit in the face, and the wall-ball specific medicine balls will prevent injury from occurring if (or, in my case, when) this happens.
However, if you need a medicine ball you can also use for slam balls then a wall ball won't work for you--unfortunately there really aren't any tailored for both workouts (although you could use the wall ball for slam balls if you don't mind a higher bounce).
Keep in mind that it never hurts to get one of each if you want more medicine ball workout options to choose from.
Other Factors to Consider

Traction
Different weighted workout balls have different textures to them. The medicine balls on our list have textures that make the ball easy to grip for easy throwing and handling and added safety when doing any type of running exercises with the ball you choose. If you don't want to deal with a ball you can't hold onto, traction is something you have to pay close attention to.
This was a factor that we paid close attention to in our selection process because it can have such a huge effect on your overall workout experience and overall performance. A ball that is too slick can slip out of your hands or bounce oddly on certain surfaces. Likewise, a ball that is too rough can make your hands sore over time with repeated use.
If you know you are a heavy sweater then you will want to adjust for this as well. Know matter how much traction the ball has, slipping can become an issue if you sweat a lot. I am one of those people, and personally, I like to use chalk with my wall balls to keep my hands dry--this is also more efficient since I don't have to waste time wiping my wall ball between sets.
If you aren't super competitive or aren't worried about your time, then you can wipe your ball between sets to ensure you have the best grip and traction during your workouts. On a final note, you'll find some medicine balls have handles. While these aren't designed to be used for hand-release workouts (like wall balls or slam balls) you'll find they're great for rotational ab exercises, golf strike movements, and more.

Safety Hazards
These balls are heavy, so even a two-pound ball landing on your head won't feel good and, since you're likely going to be lifting them over your head and other parts of your body, you want to be aware of safety both during your workout and when shopping for a ball or two.
Nowadays there are also medicine balls with handles--so if you have grip issues, or just want something with an additional safety measure, then make sure to take a look at these. The top-rated balls on this list are made with materials that give the ball a good grip and even balance.
You do not want a ball that when thrown against a wall or bounced hard onto the ground ends up being lopsided or falling unevenly. Not only is this dangerous to you and anyone working out near you, but it also defeats the purpose of using the ball, to begin with.
So it is worth investing a little more upfront at the start and buying a high-quality ball that will last rather than going with a cheaper option that has to be replaced a lot sooner or that could even possibly hurt you during your workouts. All in all, to remain safe make sure you know your weighted ball and that you understand how to stay safe during your workouts.
Frequently Asked Questions
q:

What medicine ball weight should I use?

a:

The weight of the medicine ball you choose should depend on the fitness level you have achieved. Most weighted balls come in anything from 2 to 20 pounds. If you are just starting out as a runner, then you will want to go with a lower weight for your first ball. If you have been running for years and have a high fitness level, then the higher weight balls are probably your best option.

The weight you choose should depend on what you can handle safely without hurting yourself.
q:

Why do weighted balls come in different colors?

a:

These balls come in different weights, and the colors on each determine the weight size the ball is. For example, a blue ball might have a four-pound weight, whereas a red ball might have a 20-pound weight. In many instances, the colors of the balls are to help you determine which weight you are grabbing easily and quickly.

Especially if you have purchased different sized balls or in a gym where there are a lot of different options.
q:

What is a weighted medicine ball used for?

a:

They are are used in rehabilitation activities and for fitness training by athletes including runners. Runners primarily use them to develop good posture, balance, and a strong core which are all extremely important to any runner when it comes to running efficiently.
q:

What are they made of?

a:

The best medicine balls are made of durable materials such as leather or soft vinyl, most have double or triple stitching to hold them together securely, making them durable enough to withstand being bounced or thrown at a wall or specific target. The inside of balls are usually made of rubber or filled with sand to make for durable throwing and stop them from being lopsided.
q:

Are medicine balls good for weight loss?

a:

Weighted medicine balls are used to do everything from increase cardio to build endurance, coordination, and balance in runners and other athletes. If you are trying to lose weight, then though this alone will not do it all for you, but used correctly a ball can certainly help. It is important to consult your primary care provider.

However, before starting any new exercise routine, and we recommend having a session or two with a personal trainer who can show you how to use balls safely and effectively.
q:

Are medicine balls beneficial to runners?

a:

There are many benefits to using one of the best weighted balls as a runner. Runners need coordination, balance, and good posture in order to do what you do on a daily. Using a weighted ball can help you to build your strength without overworking your muscles, so yes, a medicine ball is something you should think about purchasing if you are a runner.