Best Fitness Trampolines Reviewed & Rated
last updated:
Mar 02, 2021
Whether you are a runner looking for another challenge or just want some more workout equipment for your home, you will find the best mini trampolines to be an excellent addition—no matter what your workout of choices is.
The rebounder trampolines will increase your coordination, improve your balance, and help you
increase your cardio
as well—which will help you with your runs in the long run as well. They are a perfect option for rainy days, or days you just don't want to leave the house, and can be used while you watch your favorite shows or movies.
To find the right fit for you and your needs, take a look at the best exercise trampolines below!
In a Hurry? The exercise trampoline after 11 hrs of research

Bellicon
Why is it better?
Several capacity weights to choose from
Access to 2 months of free workouts
Durable construction
Comes with a DVD
No assembly required
In a
Hurry? Editors choice:

Test Winner: Bellicon

4
Researched Sources
1.5K
Reviews Considered
11
Hours Researching
20
Products Evaluated
Durability
Capacity
Size
Features
Value
By Default
20 Top-Rated Mini Trampoline Reviews
Criteria Used for Evaluation


Durability
When purchasing a mini trampoline, one of your first concerns has to be safety. For a fitness trampoline to be safe, it has to be durable as well. The top-rated trampolines on our list are made of durable materials and frames that make it possible for you to jump for a long time without having to worry about the cords breaking or the mat ripping.
What should you look for in durability? The top-rated ones have metal frames, a stable design, a surface that is smooth yet durable and comes with reliable springs, elastic bands, or bungee cords. Also, if your workout trampoline is damaged over time, you should never just bounce or allow someone to bounce anyway. You should repair or replace the broken or ripped part right away.
Another important thing to look out for is actual user reviews. We relied heavily on what others had to say because when it comes to durability sometimes the best test is time. If you are close to the small trampoline's weight limit, or just want to make sure you are investing in a trampoline you can use long term, make sure to take a look at what real-world users have to say.


Capacity
One of the major things to consider when searching for a small trampoline that is right for your runner's needs is weight capacity. The last thing you want is to purchase a fitness trampoline, only to find it's not capable of holding the weight that you need it too. The top-rated exercise trampolines on the list come in a variety of different weight capacities from 120-pounds to around 300-pounds.
Always make sure that you read the manufacturer's information to ensure that the maximum weight the fitness trampoline can hold is the right weight capacity to fit your needs. Your safety and the safety of anyone else in your home who uses the workout trampoline should be the top priority.
Also, make sure to take a look at the different bungee options the mini trampoline has to offer. We have selections on our list that are sold in different capacity options to choose from--so you just have to make sure you choose the right selection for your weight. Remember, you don't want to weigh too much or too little in comparison to the trampoline's weight capacity.


Size
The top-rated small trampolines on the list come in a few different sizes. Most of them are from 38 to 40 inches, though in many cases if you look hard enough you can find some as small as 36-inches and as big as 55-inches. It is important to note that the smaller the rebounder trampoline, the more space will be limited for bouncing and whatever other activities you need to perform during your exercise routine.
Of course, the bigger trampolines take up more room, so determine the size of the area you are putting your rebounder trampoline in ahead of time to ensure you have plenty of room. This is especially important for those of you who have less space to work with or for those of you who may want to store it where you can't see it.
Keep in mind that our list of top 10 fitness trampolines also features selections that are foldable and may even come with carrying bags. These foldable options also feature different sizes in terms of the rebounding mat, so you don't have to worry about sacrificing anything if you decide to get a trampoline you can fold up and store.


Features
It can be said that the more features a mini trampoline has, the better that fitness trampoline is. The top-rated on the list have safety handlebars, DVD workouts, and covers to ensure the rebounder trampoline stays safe during transport or storage. It's important as well to know if the trampoline you are considering is foldable or not, to see whether it can travel easily with you from one place to the other.
For example, if you have a race in another town, you are still going to want to exercise and warm up before that race begins. If you have a fitness trampoline that is portable and easy to fold and carry with you, then you can take it anywhere you go and set it up easily once you get there.
All in all, before you make your final selection, make sure to write down all of the features you want in an exercise trampoline. This includes taking a look at what you know you will use and what you won't use--at the end of the day, you want to invest in something that offers that offer the features that best fit your need so you can enjoy using your mini trampoline when you work out.


Value
There are many different price points for the top-rated on our list. A high-quality workout trampoline can run anywhere from $40 to $400, according to the quality and the features included. As with anything else on the market today, anything that comes with extra features, such as a handlebar, or includes free gifts, such as DVD workouts, is going to be a little more pricey.
It's best to think about your budget before you decide on which workout trampoline is the right choice to meet your needs. Determine which extra features you need as a runner, and then leave out the rest! One of the most important parts of your small trampoline will be the springs. Materials for the springs will either be metal coiled springs or bungee cords.
Deciding between springs or bungee cords is one of the most important factors when it comes to choosing the right mini trampoline. The top-rated on our list are a mix of springs and bungee cords, so the choice is yours. When making your determination, consider that springs have more give than bungee cords do, but bungee cords can make the trampoline a little pricier than the other option.
Expert Interviews & Opinions
Most Important Criteria
(According to our experts opinion)
Experts Opinion
Editors Opinion
Users Opinion
By Default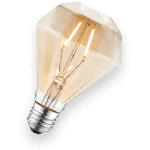 Fitness only.
Mini Trampolines are designed for fitness purposes only and are not meant for play. While they may seem to be safe for your kiddos, it is important to keep in mind that fitness trampolines do not offer any additional features to keep them safe--or to handle what kids would use them for. Make sure to keep them stored in a safe place, where your kids can't get them, If you know the temptation will be too strong for your little ones to stay away from your mini trampoline, the consider purchasing them a mini kid's trampoline. This will keep them off you and even encourage to workout out with you--which is not a bad thing, teach them early if you can!
Not all springs are created equal.
Mini Trampolines with metal springs will outlast bungee style springs, so if you know you need something more durable from the get-go then make sure to invest in a metal spring mini trampoline from the beginning. If you plan on using it heavily, you will want something more durable--however, you can consider a bungee trampoline if you know you are barely going to use it. Another important factor when making your choice is how much you weigh. It doesn't matter if you are a solid chunk of muscle, if you weigh on the higher end, you will want to make sure it can handle your weight capacity--and metal springs are also the way to go in this case.
Other Factors to Consider


Safety Hazards
As innocent as it seems, bouncing can be a hazardous activity and you'll want to make sure you take safety into account while you're shopping for your mini-trampoline and while setting it up and going over safety rules with everyone in the household. The top-rated products on our list of best home fitness trampolines include quite a few safety features.
Whether it's non-slip mats or a handlebar that can help you to maintain your balance when bouncing, safety is extremely important when it comes to finding the best fitness trampoline to meet your needs. This is especially important for those of you who have children in your home--because (let's be honest) they're going want to jump on your trampoline.
Another important we looked out for when it came to safety is whether or not the workout trampoline offered any additional features to protect your joints. As you look through our list, you will find several of the selection we chose are specifically designed to be gentle on your joints while others are not, so make sure to keep that in mind if you already suffer from joint issues.


Style
While all of the features above are important when searching for a rebounder trampoline that is sturdy and of a high enough quality to meet your running exercise needs, style and design are important as well. This piece of equipment will be in and around your home, so you may be picky about how it fits your decor, and that's totally ok.
Many of the top-rated fitness trampolines on the list come in your choice of different colors, making it possible for you to match your choice of a trampoline to the decor in your fitness room. Of course, the color and design of the mini trampoline shouldn't be your top concern, but having choices is a good thing!
Lastly, there is nothing wrong with getting a trampoline that looks great in your home so you can feel comfortable leaving it out even when you have visitors over. However, it is important to remind you that you shouldn't prioritize style; rather you should first choose a rebounder trampoline that will work for you--based on the features it has to offer--and then choose the one that fits your style and color preferences.
Frequently Asked Questions
q:

What is a fitness trampoline good for?

a:

A mini trampoline is good for a variety of things, from weight loss, cardio, and to help you with your balance and coordination. If you are a runner, then a rebounder trampoline may be just what you need to help you stay in tip-top shape and protect your joints at the same time. Mini trampolines are also really good for just having a fun time when you want to get exercise and have fun while doing it!
q:

Why is a workout trampoline good for runners?

a:

As any runner knows, when you run there is a lot of pressure and tension put on your joints. If you don't have enough strength, especially in your lower joints, then you risk breaking an ankle or foot much easier than someone who has been running for a while and has a good exercise routine in place.

You mimic the same running patterns as you do on a run when you are on a rebounder trampoline. It also helps with coordination, balance, and cardio as well, ensuring that you are prepared in all categories when you are out on a real run.
q:

Are mini trampolines okay for outdoor use?

a:

There are many mini trampolines on the market today that will work for indoor and outdoor use. Many of the top-rated fitness trampolines on this list are outdoor/indoor safe. The best way to determine if the mini trampoline you are considering is okay for outdoor use is to read the manufacturer's information before purchasing.

It's important not to keep your indoor mini trampoline outside all of the time, so as not to ruin the material if it's not intended for outdoor use.
q:

Are bungee cords or springs better for small trampolines?

a:

Whether you prefer bungee cords or springs on your mini trampoline is a matter of choice. You get more bounce with a spring-loaded fitness trampoline and bungee cords make the trampoline slightly more expensive. Bungee cords also use sturdy, silent cords to connect the mat to the frame, meaning that you can bounce in silence and not disturb anyone while you are exercising.
q:

What is the difference between a children's mini trampoline and an adults mini trampoline?

a:

Believe it or not, there is a difference between a child's and an adults mini trampoline. It's important to note that there are many different brands and types of mini trampolines on the market for sale today. A child's mini trampoline is lightweight and has small springs, meaning it's not for use in the gym or a home fitness center for adults.

You want a heavier trampoline with larger springs and a weight capacity that can hold you for safety's sake, With that being said, there are mini trampolines on the market and on this list that work for both children and adults.
q:

Are mini trampolines good for weight loss?

a:

The best mini trampolines can help you to burn calories and work out your cardiovascular system, so yes, with the proper diet, it can help you lose any weight you feel that you need to lose.
Subscribe to our newsletters