10 Best Moisturizers For Dry Skin Tested & Compared
last updated:
Jun 26, 2019
If you are tired of dealing with dry skin, then you need to take a look at the best moisturizers for dry skin featured below. Moisturizing should be a part of everyone's daily routine—especially if you are a runner dealing with dry skin.
While living an active lifestyle breeds a lot of positive benefits for our skin and our bodies, if you have dry skin you will find that your skin is lacking in nourishment—especially when it is cold and windy out or when you run out in the sun.
The best moisturizers for dry skin will provide your skin with the hydration your skin needs. It will replenish your cells and skin, leaving you feeling ready to take on the day. A lot of moisturizers also offer additional
SPF protection
to keep you safe from the sun's harmful rays.
Check out our top pics below!
In a Hurry? The test winner after 11 hrs of research

Neutrogena Hydro Boost
Why is it better?
Most effective at delivering all-day hydration
Immediate results with a dewy and fresh feel
A little product goes a long way
Weightless formula
Water based, so not thick and creamy
In a
Hurry? Editors choice:

Test Winner: Neutrogena Hydro Boost

7
Interviewed Experts
8
Researched Sources
2.1K
Reviews Considered
11
Hours Researching
17
Products Evaluated
Potency
Texture
Use
Compatibility
Value
By Default
10 Best Moisturizers for Dry Skin
Criteria Used for Evaluation


Potency
The potency is important because you want to make sure your skin gets the nutrients it needs!
When we decided to research and review the best moisturizers for dry skin, we had to sit down and consider what factors we needed to evaluate in order to really narrow down the top 10 best options available for our readers to choose from. The potency is one of the top factors we considered, take a look at what to look out for below!
Ingredients in the moisturizer
Whether you choose to stay away from certain ingredients, or you just are sensitive to some common ingredients, this is one of the most important things to keep a lookout for. If you know you want a product that is free of parabens and sulfates then prioritize that in your search—we have several options on our list free of both.
On the other hand, since you have dry skin, to begin with, you will want to make sure you steer clear from harsh chemicals and ingredients (like alcohol) that will further dry your skin. If you are sensitive or allergic to skin products, you may want to try out a sample beforehand—just to be sure that you get the right option.
Hyaluronic Acid
Hyaluronic Acid is one of the more populate ingredients out there when it comes to treating dry skin. It is a featured ingredient because it rarely causes any irritation, helps hydrate the skin, and leaves you with a vibrant glow that will leave you looking as good as you feel.
Other vitamins and minerals
Many moisturizers for dry skin may have additional ingredients that will help hydrate your skin and get rid of the pesky dry skin symptoms. Some may have additional Vitamin E while others have vitamins and minerals that will plump your skin cells. Whatever you choose, just make sure they will suit your needs well.
SPF Protection
Whether it is cold or hot out, if you are a runner then chances are that you spend a lot of time out in the sun. Whenever you are out in the sun you want to make sure your skin is well-protected—skin cancer is no joke! If you want to kill two birds with one stone, look into moisturizers that also offer SPF protection.


Texture
If you have texture issues, you will love that you have options when it comes to moisturizers.
Whether you can't stand certain textures or just have a preference for certain options, you will be happy to hear that you have options when it comes to consistency. The consistency you choose is based on your own personal preference, so take a look at what to look out for below:
Cream-based moisturizers
Cream-based moisturizers are pretty popular since this is how they started out to begin with. Creams are generally a lot thicker gel-based and water-based moisturizers. While they are heavier than other options, that doesn't mean that they are too heavy or that they will weigh you down once you get them on.
Gel-based moisturizers
On the other hand, gel-based moisturizers are a lot lighter than cream-based moisturizers. They typically are absorbed a little faster and leave you with a dewy glow once you get it all on.
Water-based moisturizers
Water-based based moisturizers are the lightest option out of the three. They typically absorb much faster and leave you with a clean and dewy look.


Use
Make sure the moisturizer is made for your skin type!
If you are here looking for a moisturizer, it is definitely because you have dry skin! So, first and foremost, you will want to make sure that you get a moisturizer that will address your level of dry skin. Some options are made for severely dry skin while others are made for those of you with skin that is not as dry.
You don't want to end up with something that doesn't provide you with too much or too little hydration. If you get a moisturizer that overly hydrates your skin, you will end up with slightly oily skin and if you get an option that doesn't provide enough hydration then you will find you will have to reapply several times during the day.
All in all, the right moisturizer will both hydrate and prevent dry skin. Make sure you apply your moisturizer at least once a day to clean and dry skin before making your final judgments on how well it works. In fact, to evaluate the use of each selection on our list we took countless reviews into consideration to see how they hold up.
While you always have the option to reapply your moisturizer throughout the day, the goal is to not have to do that. So, the last factor we took into consideration was whether or not you could use the moisturizer once a day without having to reapply.


Compatibility
Getting a moisturizer that is compatible with your needs is of utmost importance!
Before investing in any type of skin care product, we need to make sure that it is something that will work for us. Each and everyone has their own on unique needs when it comes to their skin. , and when you have dry skin you need to be especially careful before choosing your next product. To evaluate the overall compatibility of each moisturizer we took a look at the following and we encourage you to do the same--but to your own unique needs.
How does it fit into your skin care regimen?
Some moisturizers are fine being applied just once a day. Just make sure you wash and dry your face thoroughly before applying it. However, to get the most from some selections, you might need to apply your moisturizer at night as well. If you already have a nightime regime you might want to stick to a moisturizer that you only have to apply in the morning.
Is it sweat resistant?
If you want a moisturizer that you want to be able to wear in any environment, take a look at whether or not it is sweat resistant. Not all of the selections on our list are designed to make it through your sweaty workouts, however, there are some options that are. If you don't want your moisturizer to disappear the second you walk out the door then prioritize this feature.
How portable is the bottle?
Whether you travel a lot or just want to make sure that you are able to keep your moisturizer on you in case you need to reapply, you will want to take a look at how portable the container is. We evaluated how lightweight and compact each option we chose was to make a final rating on this factor. Some moisturizers do come in different sizes, so keep that in mind.
Where does it need to be stored?
This is important because although it might not be a problem for most of you, it might be for some--especially if you want to travel. For the most part, you want to make sure you store your moisturizer in room temperature--so don't keep it in overheated or frigid environments.


Value
Value is more than how much it costs.
We evaluated each of the moisturizers we chose based on their overall value because we wanted to make sure our readers would not only get a moisturizer they can afford, but also one that you find brings value and benefits to your life. If you choose to try out a moisturizer from our list, we want to make sure that it is something you feel confident will work for you and that you will love.
Is it worth the investment?
Is it worth the price tag? There are both drugstore and higher end brands on the list. Sometimes a drugstore product can outshine a more pricey option. Then there are other times that the consumer gets what they pay for when it comes to other fancy features like reducing wrinkles and improving skin elasticity.
Does it provide you with what you need?
Like we mentioned earlier, value is not just about how much the moisturizer costs, but rather the value it brings to the table overall. Does it have ingredients that work for you? Is it potent enough to alleviate your dry skin? Is it compatible for all of your needs> Regardless of what you decide to try, just make sure it is something you feel is tailored to your needs!
Expert Interviews & Opinions
Most Important Criteria
(According to our experts opinion)
Experts Opinion
Editors Opinion
Users Opinion
By Default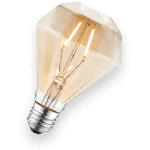 Make sure it feels great
You should look forward to putting your moisturizer on every morning. Make sure you get the right texture, so you look forward to putting it on and getting your day started.
Wash before applying
Before you apply your moisturizer, make sure you wash you face thoroughly and dry it well. If you have a toner that works for dry skin, tone your face after you wash it because it will allow your skin to absorb the moisturizer more efficiently.
Other Factors to Consider


Side Effects
Usage and Side Effects
Moisturizer is best used after washing the face with a cleanser, and while still damp. Those with very dry skin may wish to reapply during the day, as well as follow a bedtime routine post face wash with an application. Make sure the ingredients and recommended use is compatible with your skin type so you don't experience any unnecessary side effects.
Keep in mind that some options work differently across different skin types and sensitivity levels. Some products may irritate some and not others. Those with sensitive skin should look for an option made specifically for sensitive skin. If a moisturizer causes redness, itching or irritation, stop using immediately.
Hyaluronic Acid
Hyaluronic Acid is a carbohydrate molecule that naturally occurs in our bodies. It is found in our connective tissue, as well as in our skin. Popular in skincare products such as moisturizer, hyaluronic acid delivers moisture to the skin. It can hold up to 1000 times its weight in water and works by grading and holding moisture that is absorbed through the skin.


Bottom Line
Performance and price point are among the two most important criteria to look at when shopping around for the best moisturizers. But these aren't the only things that matter. When you consider whether or not a moisturizer will work for you make sure that you consider your own personal needs and preferences regarding the following.
Skin Type
While all these moisturizers treat and prevent dry skin, a consumer's skin type plays a major role in how the product works. It's important to read the label to make sure the product is suited for skin type such as combination skin, very dry, or oily. Combination skin options typically work well at hydrating dry areas without creating excess shine, and oils for the T-zone problem areas.
Options for oily skin may cause more dryness for those with already dry skin. Before purchasing any moisturizer, make sure to know the right skin type to avoid irritations or under-performance. If you don't get a moisturizer that is designed for your skin type you will end up with something that isn't compatible with your needs.
More Than Just For Dry Skin
Everyone should moisturize, even if they don't have dry skin because the skin's moisture barrier is constantly being broken down by factors like dehydration, sun, pollution, sweat, and dirt. Moisturizing can prevent wrinkles and skin from looking dull and dry. Using a product that contains hyaluronic acid is a great way to add moisture to the skin, repair the moisture barrier and prevent dryness.
Frequently Asked Questions
Subscribe to our newsletters