Best Mosquito Repellents Reviewed and Compared
last updated
Jan 02, 2019
In the summer, the cool temperature in the
early mornings
and late evenings are ideal times for runners who want to beat the heat. Unfortunately, these times provide prime conditions for some of our least favorite companions—mosquitos. To avoid letting mosquitos ruining your time outdoors it's important to keep mosquito repellant on hand at all times. We've researched and tested a number of different mosquito repellents to put together a list of what we think are the best of the best and hopefully make your mosquito repellent shopping a breeze this summer.
In a Hurry? The test winner after 17 hrs of research
Coleman Botanicals
Why is it better?
100% plant-based formula
Non-irritating and good skin feel
EPA certified for use against mosquitoes for 6 hours
In a
Hurry? Editors choice:
Test Winner: Coleman Botanicals

14
Researched Sources
2k
Reviews Considered
17
Hours Researching
15
Products Evaluated
Safety Hazards
Effectiveness
Application
Use
Value
By Default
In Depth Review Top 10
Coleman Botanicals
Natrapel 8 Hour Repellent
Repel Lemon Eucalyptus
Sawyer Picaridin
Burt's Bees Natural
Mosquito Killer Repellent Patch
Off! Deep Woods
Thermacell MR150 Portable Mosquito Repeller
Ben's Mosquito Wipes
Green-Nature Mosquito Repellent Bracelet
Table of contents
Criteria Used for Evaluation
Other Factors to Consider
Frequently Asked Questions
Criteria Used for Evaluation

Safety Hazards
Many people show concern about the harsh chemicals used in insect repellents, particularly the best-known active ingredient, DEET. DEET does have the capacity to strip paints and melt plastics which is concerning for something we are putting on our skin. An additional cause for concern arises from the results of one study showing brain cell death with long exposure to the chemical. This study is largely outnumbered by extensive research done by the EPA showing no ill-effects with normal use. Insect repellents should be used only during select months of the year and select locations and this inconsistent use drastically reduce any risk associated. Unless you plan to bathe in high concentrations of DEET every day of the year, the only risk associated with normal use is skin irritation.
The Environmental Protection Agency (EPA) recognizes and regulates 4 active ingredients for use in insect repellents: DEET, Picaridin, IR3535 and Oil of Lemon Eucalyptus. Products containing these active ingredients need to be registered by the EPA, meaning they have been tested for safety and efficacy. Any products using these active ingredients that have not been registered are considered illegal and are not safe for use. The EPA recognizes alternative and more natural ingredients such as Citronella Oil and many other essential oils for use in unregistered products. This means the products are made with ingredients deemed safe enough to not require further testing. Unfortunately, this also means this low-risk, natural products are not tested for efficacy.

Effectiveness
How well does it repel insects and how long will the protection last? This is obviously of great importance when choosing a repellent. DEET and Picaridin are most consistently recommended for effectiveness when tested both by the EPA and independent groups like Consumer Reports. However, efficacy does vary based on a variety of other factors as well and can vary from individual to individual, especially when it comes to the more natural options so we took user reviews into account as well.
If you're planning on using DEET in places where mosquitoes pose a high-risk for disease, think twice. Although DEET is extremely effective at deterring mosquitos on your first encounter, the more that these insects are exposed to this chemical the less likely they are to be repelled. This makes it a great option for those who need hefty short-term or one-time protection, but if you're backpacking, traveling, or hanging out with a lot of these bloodsuckers on a regular basis or frequenting the same places consider an alternative.

Application
When most people think of insect repellent they think of a pump bottle or aerosol can but there is actually a wider variety of formulas including wipes, oils, and lotions. The ease of application is important to note, especially for runners who may need a repellent on the go. Skin-feel is also an important factor for many people. Some repellents leave skin feeling greasy or sticky so we looked for options that provide protection without getting in the way.

Use
It is difficult to determine how long mosquito season will last as mosquito activity correlates more with the temperature than the time of the year. However, you may have a good idea of how often the critters are out and how much you will need to be applying a repellent. If you have a feeling you will be applying repellent daily for longer than a few weeks, you may want to avoid high concentrations of DEET as the risk of skin irritation may increase the more consistently you use it.
If you are trying to squeeze in a quick run before or after work, you may need something more quick and convenient that can be thrown in a gym bag or glove box, like towelettes. Also if you are applying sunscreen before a run as well, it's a better idea to pass on the repellent or find a one that has sun protection as well. Applying repellent and sunscreen at the same time can lessen the efficacy of both. You could also consider clothes that have UV/UB protection.

Value
Fortunately, insect repellent is not too costly across the board. However, the differences between the type and frequency of application will affect how quickly you run through your stores.
Expert Interviews & Opinions
Most Important Criteria
(According to our experts opinion)
Experts Opinion
Editors Opinion
Users Opinion
By Default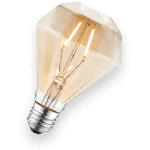 Some people get more bites than others.
Mosquitoes tend to be attracted to certain people over others, with 20% of the population reporting more susceptibility to bites. Certain chemical markers in the skin are attractive to female mosquitoes and can be detected up to 115ft away. This means what is effective for one person may not be as effective for someone else. This is what makes selecting products for something like pest repelling difficult as everyone is different.
Consider underlying health and safety concerns.
It is important to think about your overall health when selecting a product for mosquito ad best control. If you suffer from breathing difficulties such as asthma or COPD or have certain allergies to chemicals or products then you need to use extra caution during your selection process. You also should speak to your health care provider if you have severe chronic conditions such as cancer, thyroid disorders, compromised immune system, or other serious health concerns before using a pest repellent of any kind.
Other Factors to Consider

Bottom Line
There are a ton of options when it comes to insect repellent. Not only are there brand names to consider but there is also a multitude of active ingredients that all claim to keep the creepy crawlies at bay. With each active ingredient comes a confusing mix of facts and rumors concerning the efficacy and safety of each. To help sort through the madness, we have used the following metrics to determine the top 10 best mosquito repellents available to runners.
Sweat-resistance
Most repellents are designed to be worn outside and in hot or humid weather. The best repellents should not be affected by sweat or water during a long run.
Odor
If you think back to the days of summer camp or evening barbecues, you can probably evoke memories of the chemical smell of DEET. While this may bring back happy memories for some, most people prefer to avoid this strong chemical scent. Smell has long been a complaint of many repellent users and some modern companies have addressed this issue. This may not be a big deal if you're running alone or aren't planning on going to any public places, but products with a strong odor can affect those with medical conditions or sensitive airways. We looked for formulas that repel insects, not people.

Potency
In 2005 the EPA recognized additional active ingredients such as Picaridin, IR3535 and Oil of Lemon Eucalyptus for use in insect repellents. Picaridin and IR3535 are both synthetic chemicals that are easier on the skin than DEET. While initial reports suggest they are safer than DEET, these are still newer chemicals that have not been around long enough to be researched as thoroughly.
It is also important to note the concentration of each of these active ingredients. Repellents on the market range widely and while you can find repellents with 90-100% DEET, going above the 10-30% range doesn't make it more effective. It may increase the amount of time that the repellent will last, but if you can just reapply there's not much point in worrying about the concentration level of your mosquito repellent.

Terrain
It is important to familiarize yourself with the areas you run in or plan to run in to know what bugs you're dealing with and what they may be carrying. If you are traveling in a high-risk area where insects may be carrying Malaria, Zika, Chikungunya or West Nile Virus you want to find the most effective repellent period. If you are running in lower risk areas and are just hoping to reduce the number of bites, you may opt for a repellent with less harsh ingredients and subsequently, lower efficacy. Similarly, you may want to note the other insects that are in your area. If you have concerns about ticks, DEET may be more attractive. Whereas if biting flies are an issue, Picaridin may be more beneficial.
Frequently Asked Questions
q:
Q: How do I use insect repellent safely?
a:
A: Make sure you read and follow the instructions on the bottle. Each repellent will vary but typically it is not necessary to apply repellent under clothing. Many also recommend showering or rinsing off skin after you have come inside. Make sure to read the instructions on the label to ensure you are using it properly.
q:
Q: Does insect repellent expire?
a:
A: As long as they are stored reasonably well, mosquito repellents should not spoil or go bad. However, they do begin to lose effectiveness, usually after several years. If you are noticing your favorite repellent is not working as well as it used to, it may be time for a replacement. Remember to check for expiration dates before you buy and before you use any repellent that has been stored away for a while.
q:
Q: Can I use repellents on my dog?
a:
A: Most mosquito repellents humans use are not suited for dogs and Picaridin hasn't been tested for long-term effects, so it should just be avoided. Many flea and tick products will also repel mosquitos so talk to your vet and they can make a recommendation, although you should avoid excessive use of these types of medications. There are also natural options like essential oils that will repel mosquitos and can be used on your pets if you dilute it, but you'll need to apply it more often than other mosquito repellents and always consult your vet before using a solution like this because some oils are toxic to animals.
q:
Q: Should I use 90-100% DEET?
a:
A: Any product certified by the EPA is safe for use. However, studies have shown a diminished return on increasing DEET concentration over 30%. Really the concentration of DEET has more to do with how long protection will last rather than effectiveness. So, 10% DEET will work just as effectively as 30% for the first 1-2 hours. After you reach 20-30% the length protection only marginally increases with the concentration. So, while 30% DEET may protect you for 7-8 hours, increasing the concentration above 90% only buys you an extra 2 hours for 9-10 hours of protection.
q:
Q: Are there any natural options for repelling mosquitoes?
a:
A: There are some mosquito repellents that can be found in nature, but if you're looking to avoid bites from mosquitoes altogether–especially in places where mosquito-borne diseases are a risk–you should probably opt for a chemical repellent. Otherwise, you can try things like lemon eucalyptus oil, lavender, Greek catnip oil, or tea tree oil. There are some repellents that use these as ingredients already and advertise as "natural" products. You can even do things like throw thyme in your campfire to repel mosquitoes without having to apply anything directly to your skin. Be aware that essential oils aren't regulated and that if you haven't used them before you could be at risk for an allergic reaction. Try spot-testing any oils you intend on using and always buy from reputable providers.
Subscribe to our newsletters