Best Mountain Bike Brakes Rated in 2020
last updated:
Oct 19, 2019
Competitive mountain biking dates back to the 1970s and in those days you didn't have the type of bikes that could handle the rough terrain. If you were interested in this type of extreme riding, you'd have to do all the modifications on your bike on your own. Luckily today, manufacturers are making niche bikes that are specifically designed to handle these unkind trails more safely.

The safety of the rider is very important and brakes play a vital role in preventing accidents. The best mountain bike brakes are important because you may need to make some fast and unexpected stops when out in nature. They also need to be able to work when wet, muddy, and dirty, because they will be experiencing a lot of the elements on the trails. Check out our list and find the best mountain bike brakes for your needs.
In a Hurry? The test winner after 22 hrs of research

Shimano
Why is it better?
V-Brake X-type
Arch Size: 107mm
X-type, w/S65T Shoe
16mm Fix bolt
In a
Hurry? Editors choice:

Test Winner: Shimano

3
Researched Sources
1.9k
Reviews Considered
22
Hours Researching
15
Products Evaluated
Style
Use
Fit
Value
By Default
10 Best Mountain Bike Brakes
Criteria Used for Evaluation


Style
When it comes to mountain bike brakes you are going to be choosing from three types. For most riders, a disc is going to be the style that should be used. The frames of these bikes are designed sot hat they can handle disc or rim-styles and that is based on the mounts you have.
Rim brakes come in many different varieties such as V-brakes and Y-brakes. Even though the style is different the basic principle behind their operation fairly similar. Two pads are used on either side of the wheel which functions to grasp rims causing the friction needed that will slow the wheels rolling motion. These brakes do have limitations on their ability to stop the wheels such as when they are exposed to slippery, wet conditions or with weight. Disc brakes are much more common with modern mountain bikes.
Coaster brakes will lock the rear wheel when you use your back-pedal as your stopping system. These were the common braking system in the first mountain bike models. While their use has been largely outpaced by more modern mechanisms and technology they actually are being seen in some models today. These are fun because they kind of remind you of riding bikes and skidding to a stop like you did when you were a kid which can be a fun memory.


Use
When it comes to disc brakes, for how well they operate they can sometimes increase weight. There are options, however, to reduce this added load. Many companies and manufacturers have come up with newly engineered designs that reconstruct the disc brake system to help them keep their performance but at a much lower weight than rim brakes.
Mechanical and hydraulic disc brake squeeze the calipers using a similar force quotient that would be necessary to hold the brake lever. The braking abilities are amplified by the use of a hydraulic system which makes them ideal for downhill and high speeds that need effective powers to slow your ride.
When you are figuring out the brakes you want you must assess your use. Your riding frequency and the terrain you choose will be essential to helping you narrow down your options. There are brakes that can be installed on the front wheels as well as the back wheels or you can choose other systems that may only go on the front or only go on the rear and the difference comes down to how you plan to ride and what your use will be.


Fit
Not every one of us is mechanical in nature and good with our hands. We have our differences in our strengths and weaknesses with everything including our skill levels when it comes to construction and product assembly. When you are considering various types and brands of brakes look at the ease or technicality of their assembly. If you are planning on doing it yourself you want to become familiar with the process and ensure it is a task you can handle, not one that is overwhelming and over your head in terms of ability to install. The good news is plenty, however. First, many options on the market today are designed with the basic consumer in mind and are made to be easy to install. The second thing is that there are many reasons bike shops are in business, and helping you with adding accessories is one of the things these shops can do. So if you are having a really hard time installing or if you just know that isn't your cup of tea, call a professional and they can easily get you set up correctly and safely. They can also answer any of your questions so you are fully set with a solid bike that fits your needs and you are fully knowledgeable yourself of the ins and outs of the process and the system. With all the mountain bike designs available, having professional help to answer questions about customization and accessories, or just to help with maintenance makes owning and operating the bike as well as getting full use out of it very doable.


Value
When we rated the best mountain bike brakes for value, we took several things into consideration. First of all, the price to quality ratio. Are you getting your money's worth or will your brake system wear down quickly? We choose products that are made from the top brands in the industry to ensure that you get the best on the market.
We also looked at the material used to make the brake system and the type of terrain it can handle. Mountain biking can be a brutal sport, and if your bike isn't built to adapt and handle the extreme experience then it can lead to an accident and cause your harm. Before going out and spend a lot of money on a high-end braking system, make sure that you need it first. If you're not an experienced rider, you may want to save your money and spend more time practicing and honing your riding skills.
Expert Interviews & Opinions
Most Important Criteria
(According to our experts opinion)
Experts Opinion
Editors Opinion
Users Opinion
By Default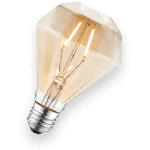 Maintenance
Hydraulic brakes don't need the tinkering and maintenance that their cable-actuated counterparts do which makes it much easier to go hard with less downtime. Even though the maintenance schedule is more limited that doesn't mean it is non-existent.
Other Factors to Consider


Durability
When looking at brakes there are a couple of other considerations to take into account including modulation, component compatibility, style and durability, brake pads, as well as cable length. So keep these features and attributes int eh back of your mind. Not only should brakes effectively be able to operate in all conditions without performance obstructions or issues, but they should also be effective at slowing and stopping to keep you safe when you are out on the trails.
Additionally, brakes should help boost the durability or longevity of your actual bike itself. This is such because the after your ride the less likely you are going to be wearing at components and parts as well as getting into accidents that can cause damage to the frame, for instance. Last, brakes, like many of the other accessories you add for practicality can often also add aesthetics and design to help you match your look and keep your ride looking stylish.


Adjustability
When a disc brake has been adjusted appropriately and tuned the result is that you can ride faster. Railing corners and hitting hidden train speedily with the utmost confidence that you can make the speed adjustments to stop and slow at a moments notice is just a part of the ride when you have brakes you can count on.
Hydraulic brakes require don't need the tinkering and maintenance that their cable-actuated counterparts do which makes it much easier to go hard with less downtime. Even though the maintenance schedule is more limited that doesn't mean it is non-existent. Replacing pads, bleeding, de-squeaking, plunger adjustments, or power enhancements may be needed to keep your hydraulic brakes in tip-top shape.
Frequently Asked Questions
q:

What are some issues with rim brakes?

a:

When it comes to rim brakes there tend to be two problems that come about. These are brakes that will make contact with the outer edge of the rim, hence the name, and because of this in undesirable conditions like rain or mud, they could become slick and less effective as a result. The other problem that may occur with these is that they have a small surface area. As such, their braking power becomes limited because there is less to grab a hold of. This is particularly concerning for rides that are going downhill at high rates of speed which makes it a dangerous task because these brakes would not have the appropriate amount of power to reduce your speed effectively and safely.
q:

What are characteristics of rim brakes?

a:

The more advanced option is a set of disc brakes. These function just like disc brakes on a car. The hub holds a metal disc that normally spins freely along with the wheel. The fork has a caliper that squeezes the disc when the brakes are applied, slowing the bike. Disc brakes work better than rim brakes for a few reasons:

They're farther away from the trail than the outside edge of the rim, so they're less likely to pick up mud or water.
Braking power at the center of the wheel translates to greater overall braking power because of the difference in speeds between the center and outside edge of the wheel.
You can build larger discs and calipers for more braking power.
q:

What goes into mountain bike maintenance?

a:

You can and most likely should take your bike into any shop and get a professional mechanical safety inspection before you go out in the wild and hit the trails. Specifically, if you have your bike's suspension settings adjusted to fit the size and weight of your body it will be more customized and in tune with you and much safer and easier to ride. Any time your bike feels off or if you have a major crash you may want to go to a shop for diagnosis and/or repair and you can regularly have your bike on a tune-up schedule should you be a frequent and hard rider. At the very least you should have the basic maintenance such as spare tube, patch kit, tire levers, pump, multi-tool, chain lube and something to carry it all in when you are on the road to ensure that should you need quick results while you are in the rough you can easily make the adjustments or repairs needed to continue on or make it back to your home base. These, of course, are in addition to the safety equipment you would want to be carrying on our person, like your helmet.
q:

What are fat mountain bikes?

a:

Fat mountain bikes will have oversized tires that range from 3.7 in. to 5+ inches in width. This larger surface area provides much greater traction and can be an asset in riding in sandy or snowy terrains. Also due to their larger surface area, balance and stability are also improved which makes these bikes ideal for beginners who are getting their bearings and learning how to get a good feel and for developing their skills in uneven or bumpy terrains.
q:

Why are disc brakes so popular in modern times?

a:

These days disc brakes are very popular and even the industry standard for mountain bikes because they are light, are cost-effective, and they offer really practical and versatile features. The offer power and safety that is necessary for taking on technical terrain.
q:

What does modulation mean?

a:

Modulation refers to the amount of stroke your brake has between its initial engagement and the point where it will fully lock up. When you have low modulation, you basically only have to add a bit of pressure before the brake will lock up versus high modulation that obviously means the opposite. High modulation will allow you to operate your lever across a range of pressures giving you more options of how much slowing you'd want before you hit the final phase where the brake locks. Once your brake has locked the wheels stop moving and this is where, at high rates of speeds, skidding happens. When you have a low modulation brake it is pretty straightforward as to how it is going to function, either off or on and you don't have too much gray area between these two states. While high modulations have levels of slowing power between being fully engaged and moving at high speeds and fully locked and stopped.
q:

What do you do if you snapped your brake lever?

a:

Here is the good news, pretty much every brake manufacturer has replacement parts for their systems which can cost significantly less than if you had to just do an overhaul and replace the whole entire brake. You can look at the user manual, talk to customer service, consult a bike shop, or look online for instructional videos that can help you replace broken parts.
q:

What is the difference between steel and alloy backed pads?

a:

The way a pad stays in place comes from the backing it uses. The backing also helps the pad stay against the plunger or piston as well as remove heat from the padding compound. When you use an alloy, there is greater dissipation of heat versus steel that cannot remove that excess heat as well. That is the functional difference. There is also a difference when it comes to cost. The alloy backing options are going to be a bit more expensive due to their efficiency at reducing that heat.
Subscribe to our newsletters