Best Mountain Bike Brakes Rated in 2019
last updated
Jul 01, 2019
Competitive mountain biking dates back to the 1970s and 80s were, in those days, individuals interested in this type of extreme riding had to do all their own modifications so they could handle the technical and rugged terrains. Luckily today, manufacturers are making niche bikes that are specifically designed to handle these unkind trails and vigorous riding excursions which allows riders to get on the trail faster and more safely. There are so many different customized or specialized accessories that can be added to base bikes that can help better meet the needs of the rider and their preferred riding conditions. Brakes being some of the most important to overall ride smoothness and most importantly safety. They also play a part in the overall look of the bike and in many times have a stylish design. We evaluated the various brake kits and options looking at style, use, and fit.
In a Hurry? The test winner after 22 hrs of research

Shimano
Why is it better?
V-Brake X-type
Arch Size: 107mm
X-type, w/S65T Shoe
16mm Fix bolt
In a
Hurry? Editors choice:

Test Winner: Shimano

3
Researched Sources
1.9k
Reviews Considered
22
Hours Researching
15
Products Evaluated
10 Best Mountain Bike Brakes
V-Brake X-type
Arch Size: 107mm
X-type, w/S65T Shoe
16mm Fix bolt
The range of adjustments are limited
No mounting bolts
Shimano is a top-selling brand that has a strong guarantee for all their parts and components. They are known to manufacture quality pieces that work extremely well and offer optimum performance and durability.
Read more
Easy to Install
One of the best aspects of this brand and this model is the easy install they offer. They come with a 90-degree noodle and rubber boot.
Effective
These brakes will give you some of the most effective stopping power that you can find on the market. When you are hitting the trails or descending hills and need to make quick turns or slow your self down these will be reliably strong and safe at the same time.
Cost and Value
This top brand so you have to go into it expecting to pay a couple bucks more. The higher price comes with the brand's reputation for solid performance, durable components, and ultimate safety. When it comes to brakes, safety is key.



Comes with 2 sets of 4 x 70mm brake pads
Works with most V-Brakes
Advance thread technology greatly increase stopping power
Unique compound with a true "non-plastic" feel
Designed to minimize squealing noise
Easy installation
Very smooth rubber
They are a bit thick
The Flying Wheels use a native rubber that offers weatherproof performance in any condition you may face. It is abrasive and heat resistant and the package comes with nuts and dished washers.
Read more
Silent
Not only will these provide you some excellent braking performance but they do so without extra noise. While some brakes can be almost embarrassingly noisy and annoying which can make them much less desirable to use even if they have great stopping power, these give you the best of both worlds. You can have the silent treatment with a really nice performance.
Durable
These are easy to bolt on and they work really well. They also have nice durability as the compound has terrific lasting power. You will get good use out of these for miles of riding enjoyment.
Cost and Value
Well priced, these brakes give you smooth and quiet functioning. They are a solid combination of ease of use as well as long-lasting durability.



Dual compound design stops predictably in wet and dry
Pad shape conforms to rim curvature
Fits linear pull brakes
Features a threaded post mount
Curved to fit a 26" rim profile
Need some breaking in before use
May not be as sticky as preferred by some
If you have had to basically strangle your break hood to get your bike to slow down and come to any type of stop, then you can appreciate how nice it is to have a product that is much easier to use. Kool-Stop makes a very responsive option that handles fairly smoothly and is effective at slowing down and stopping your wheels.
Read more
Great V-Brakes
The performance you get with these v-brakes almost mirror that of what you get with disc brakes. It completely changes how your brakes perform. They do a great job at minimizing squeaking and scratching that is a common feature with rim options and they function so much better than the run of the mill stock v-brake options. This is really nice specifically when you are in wet, slippery conditions.
Smooth Riding and Functioning
You will enjoy the toe's on the pads that are very crisp and keen at scraping away and removing any debris or caked mud you may get mucked up in your rim. This design works well to not only help move obstructions but it also functions to help support more efficient braking.
Cost and Value
If you are looking for a solid v-brake product but don't have the excess funds necessary for those nice hydraulic disc upgrades, this is is the product for you to give a try. They very conveniently bridge the gap between v-brakes and hydraulic discs. The comparative price makes these a tremendous value.



Linear Pull brake fit
Linear Pullad Color: Black
Model: 20-R
Pad Use: Standard
Comes in 1 or 2 Pair Packs
Rubber could have a bit more tackiness and grasp
Pretty good for average bike models
Avid makes a linear pull brake that comes with one pair per package. They work on a standard threaded post mount. They are going to work as you would expect them to and they come a bit larger than the stock options allowing them to have faster and safer stopping power.
Read more
Ease of Use
Very easy to install and then to make adjustments to should you need. They make it simple by including all the hardware you could need to do the mount, so you don't have to have a full shop in your house to get the job done. Once mounted, it will last a good amount of time.
Well Made
If you need to replace old worn out pads, these are an excellent option. They are well made, strong, and they work smoothly in both wet and dry weather. The reality is that rim brakes are here to stay, so these are a good option which helps an ordinary wheel stop as closely efficient to that of the power of disk options.
Cost and Value
To really get the best out of your replacement or renovation, it is not a bad option to have decent rims. They are very affordable and they offer a solid, workable design.



3 pairs of 70mm pads which are suitable for most of V-brake road bike, mountain bike
Each pair have left and right
Made of hard-wearing rubber and aluminum alloy
Supreme durable and long-lasting for all weather
Unique sand-guide grooves effectively prevent sand/stone damages to the wheel rims
The slightly curved design doesn't hurt the wheel and provides better-stopping power, less noise
Each brake pad comes with 1 piece hex nut and 5 pieces spacers
A hex wrench is provided for easy installation and remove
Durability could be improved
Not high end
May squeal
Alritz pads help improve safety and performance. Made with sensorial textures, hip colors, and attractive packaging makes these universal v-brakes are an excellent option for a wide variety of bikes.
Read more
Safety
Native rubber that does not contain emery or asbestos making this material harmless and reliable even in the worst weather conditions and in the mud. This material also helps to minimize noise.
Compatibility
This universal v-brake design is hard-wearing and won't degrade even in high temperatures. They work well in conjunction with your bike and won't cause any harm to your rims.
Cost and Value
Three color choice options help you customize your look while being practical. They are very affordable and easy to install. Labeled to ensure you use the correct parts for the right and left with arrows pointing towards the front making each piece's position very easy to understand.



Long PullBrake Usage F/R
Front, rear caliper
Black Hub/Brake Compatibility: Rim BrakeMaterial: 6061-T6Pad
Kool-Stop Thinline Weight: 166g Weight: 191g Wheel: front or rear
Can be difficult to set up and will not work well if not done properly
Center area rubs the tire
Paul uses reversible 6061 aluminum arms for the cable routing and a quick-release noodle which is lined with durable Teflon. The square wire springs provide much-needed tension and the hardware is easy to adjust. The weight of this product is about 191 grams.
Read more
Strong Finishes
Silver brakes are chrome polished aluminum. The paint is strong and durable and can stand up to chipping making these not only functional but they have a sharp look.
Solid Construction
The overall build is sturdy and solid. This linear brake is built to last. Made in California, USA, the cool stop pads are top notch in terms of quality. The disconnect mechanism is much easier and quicker to use than the traditional noodle.
Cost and Value
These brakes make it very easy to modulate your braking power with is what you'd want and they look good too. They are costly, but they are made with top of the line materials and construction techniques.



V-style with a slightly curved design
70 mm/ 2.76 inch in length, 10 - 14 mm/ 0.39 - 0.55 inch in width and 38 mm/ 1.50 inch in height
Lightweight and portable, convenient for riding a long journey
Pad is made of hard-wearing rubber and metal
Can wear faster with heavy usage
Hotop makes a true value here with four color options to pick from with a design that will keep the integrity of your wheel intact. The excellent braking quality and strong stopping power make these a solid option as a v-brake.
Read more
Strong and Durable
These pads have a really nice hardness that offers a great combination of durability and friction. The arc shape and long dimension help expose the maximum amount of surface area which adds to their stopping power. The other great thing about that is that you need to exert little effort on the handbrake.
Precision Alignment
If you are looking for the ultimate alignment between these pads and surfaces which helps reduce the amount of time it takes to get them worn in, you have that here with the adjustability gained through the ball & socket design.
Cost and Value
These are a terrific option for anyone who is looking for high-quality breaks with significant power and performance made of solid components at the best price. A true value.



Rim style
Made of Aluminum
4-finger
Easy install
Nice comfort and grip
Can be very long for a racing caliber option
Heavy
The XLC is made is a four finger v-brake design that is fairly universal in their composition making them useful for most bike models. The lever arms are long enough for you to use with a grip shifter.
Read more
Work Great
Easy to install and work the way you want, they fit well and can easily replace cheap plastic that may come standard on your bike and give your ride a nice upgrade.
Well Made
These are very nicely made with the full adjustment of the lever that works nicely. You can easily create the tension needed. Even for those of you who have larger hands, these fit nicely into most any size palm for much more effective and comfortable ease of use.
Cost and Value
These are inexpensive and a great deal. They are a nice replacement for a basic bike and they can function well enough for a quick replacement on a higher-end model. The grip offered is pleasing to most sized hands making them fairly versatile as well.



Aluminum Alloy
Great replacement brake set for mountain style bicycles
Front and rear bike brake
Arch Size: 107mm
Easy to install
Axle sleeve is plastic
It is hard to get a fit on a standard axle pin
CYSKY v-brakes are a front and rear pair made out of aluminum alloy material. They are a nice choice for a replacement set of breaks on bikes that are of mountain style.
Read more
Decent Upgrade
If you have stock options, this is a doable upgrade you can use that are on the longer side. That length makes them powerful and they won't move more than 16th of a ninth meaning you must ensure your wheels are 100% true.
Great for Beginner Bikes
If you are just getting into off-roading and you're using a beginner model, these are going to top over your what options are included stock on your bike. They can hold up to the bumps on the road and allow you easy slowing and stopping power. They are also installed pretty easily.
Cost and Value
A nice, inexpensive option perfect for building up new frames or for use as an upgrade from stock components.



V brake set replacement
Arch Size: 110mm, Brake Pads Size: 55mm
Material: Alloy and Plastic, Strong and Durable
Will fit 99% V brake bikes
Screw rebound is made out of plastic
Can be difficult to install
Wake makes a replacement v-brake mechanism for mountain bikes that are made out of aluminum alloy and plastic. It has an arch size of 110 mm and the pad size is 55 mm.
Read more
Overall Nice Quality
If you are looking for a decent replacement, these offer a workable option that isn't too difficult to install. The springs are pretty strong overall and they are fairly easy to adjust your tension.
Everything Included
You don't need a full shop to install. Everything you need, all the pieces come straight to you for ease of use and each component is a properly sturdy and suitable size. IF you are a beginner and new to installing accessories or replacements, you will have no problem figuring out how to get it done.
Cost and Value
A bit on the pricier side given that there is plastic used in the composition which some find less appealing. They work well and can be adjusted pretty easily and the overall quality is decent.
Criteria Used for Evaluation


Style
When it comes to mountain bike brakes you are going to be choosing from three types. For most riders, a disc is going to be the style that should be used. The frames of these bikes are designed sot hat they can handle disc or rim-styles and that is based on the mounts you have.
Rim brakes come in many different varieties such as V-brakes and Y-brakes. Even though the style is different the basic principle behind their operation fairly similar. Two pads are used on either side of the wheel which functions to grasp rims causing the friction needed that will slow the wheels rolling motion. These brakes do have limitations on their ability to stop the wheels such as when they are exposed to slippery, wet conditions or with weight. Disc brakes are much more common with modern mountain bikes.
Coaster brakes will lock the rear wheel when you use your back-pedal as your stopping system. These were the common braking system in the first mountain bike models. While their use has been largely outpaced by more modern mechanisms and technology they actually are being seen in some models today. These are fun because they kind of remind you of riding bikes and skidding to a stop like you did when you were a kid which can be a fun memory.


Use
When it comes to disc brakes, for how well they operate they can sometimes increase weight. There are options, however, to reduce this added load. Many companies and manufacturers have come up with newly engineered designs that reconstruct the disc brake system to help them keep their performance but at a much lower weight than rim brakes.
Mechanical and hydraulic disc brake squeeze the calipers using a similar force quotient that would be necessary to hold the brake lever. The braking abilities are amplified by the use of a hydraulic system which makes them ideal for downhill and high speeds that need effective powers to slow your ride.
When you are figuring out the brakes you want you must assess your use. Your riding frequency and the terrain you choose will be essential to helping you narrow down your options. There are brakes that can be installed on the front wheels as well as the back wheels or you can choose other systems that may only go on the front or only go on the rear and the difference comes down to how you plan to ride and what your use will be.


Fit
Not every one of us is mechanical in nature and good with our hands. We have our differences in our strengths and weaknesses with everything including our skill levels when it comes to construction and product assembly. When you are considering various types and brands of brakes look at the ease or technicality of their assembly. If you are planning on doing it yourself you want to become familiar with the process and ensure it is a task you can handle, not one that is overwhelming and over your head in terms of ability to install. The good news is plenty, however. First, many options on the market today are designed with the basic consumer in mind and are made to be easy to install. The second thing is that there are many reasons bike shops are in business, and helping you with adding accessories is one of the things these shops can do. So if you are having a really hard time installing or if you just know that isn't your cup of tea, call a professional and they can easily get you set up correctly and safely. They can also answer any of your questions so you are fully set with a solid bike that fits your needs and you are fully knowledgeable yourself of the ins and outs of the process and the system. With all the mountain bike designs available, having professional help to answer questions about customization and accessories, or just to help with maintenance makes owning and operating the bike as well as getting full use out of it very doable.
Expert Interviews & Opinions
Most Important Criteria
(According to our experts opinion)
Experts Opinion
Editors Opinion
Users Opinion
By Default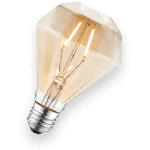 Maintenance
Hydraulic brakes don't need the tinkering and maintenance that their cable-actuated counterparts do which makes it much easier to go hard with less downtime. Even though the maintenance schedule is more limited that doesn't mean it is non-existent.
Other Factors to Consider


Durability
When looking at brakes there are a couple of other considerations to take into account including modulation, component compatibility, style and durability, brake pads, as well as cable length. So keep these features and attributes int eh back of your mind. Not only should brakes effectively be able to operate in all conditions without performance obstructions or issues, but they should also be effective at slowing and stopping to keep you safe when you are out on the trails.
Additionally, brakes should help boost the durability or longevity of your actual bike itself. This is such because the after your ride the less likely you are going to be wearing at components and parts as well as getting into accidents that can cause damage to the frame, for instance. Last, brakes, like many of the other accessories you add for practicality can often also add aesthetics and design to help you match your look and keep your ride looking stylish.


Adjustability
When a disc brake has been adjusted appropriately and tuned the result is that you can ride faster. Railing corners and hitting hidden train speedily with the utmost confidence that you can make the speed adjustments to stop and slow at a moments notice is just a part of the ride when you have brakes you can count on.
Hydraulic brakes require don't need the tinkering and maintenance that their cable-actuated counterparts do which makes it much easier to go hard with less downtime. Even though the maintenance schedule is more limited that doesn't mean it is non-existent. Replacing pads, bleeding, de-squeaking, plunger adjustments, or power enhancements may be needed to keep your hydraulic brakes in tip-top shape.
Frequently Asked Questions
q:

What are some issues with rim brakes?

a:

When it comes to rim brakes there tend to be two problems that come about. These are brakes that will make contact with the outer edge of the rim, hence the name, and because of this in undesirable conditions like rain or mud, they could become slick and less effective as a result. The other problem that may occur with these is that they have a small surface area. As such, their braking power becomes limited because there is less to grab a hold of. This is particularly concerning for rides that are going downhill at high rates of speed which makes it a dangerous task because these brakes would not have the appropriate amount of power to reduce your speed effectively and safely.
q:

What are characteristics of rim brakes?

a:

The more advanced option is a set of disc brakes. These function just like disc brakes on a car. The hub holds a metal disc that normally spins freely along with the wheel. The fork has a caliper that squeezes the disc when the brakes are applied, slowing the bike. Disc brakes work better than rim brakes for a few reasons:

They're farther away from the trail than the outside edge of the rim, so they're less likely to pick up mud or water.
Braking power at the center of the wheel translates to greater overall braking power because of the difference in speeds between the center and outside edge of the wheel.
You can build larger discs and calipers for more braking power.
q:

What goes into mountain bike maintenance?

a:

You can and most likely should take your bike into any shop and get a professional mechanical safety inspection before you go out in the wild and hit the trails. Specifically, if you have your bike's suspension settings adjusted to fit the size and weight of your body it will be more customized and in tune with you and much safer and easier to ride. Any time your bike feels off or if you have a major crash you may want to go to a shop for diagnosis and/or repair and you can regularly have your bike on a tune-up schedule should you be a frequent and hard rider. At the very least you should have the basic maintenance such as spare tube, patch kit, tire levers, pump, multi-tool, chain lube and something to carry it all in when you are on the road to ensure that should you need quick results while you are in the rough you can easily make the adjustments or repairs needed to continue on or make it back to your home base. These, of course, are in addition to the safety equipment you would want to be carrying on our person, like your helmet.
q:

What are fat mountain bikes?

a:

Fat mountain bikes will have oversized tires that range from 3.7 in. to 5+ inches in width. This larger surface area provides much greater traction and can be an asset in riding in sandy or snowy terrains. Also due to their larger surface area, balance and stability are also improved which makes these bikes ideal for beginners who are getting their bearings and learning how to get a good feel and for developing their skills in uneven or bumpy terrains.
q:

Why are disc brakes so popular in modern times?

a:

These days disc brakes are very popular and even the industry standard for mountain bikes because they are light, are cost-effective, and they offer really practical and versatile features. The offer power and safety that is necessary for taking on technical terrain.
q:

What does modulation mean?

a:

Modulation refers to the amount of stroke your brake has between its initial engagement and the point where it will fully lock up. When you have low modulation, you basically only have to add a bit of pressure before the brake will lock up versus high modulation that obviously means the opposite. High modulation will allow you to operate your lever across a range of pressures giving you more options of how much slowing you'd want before you hit the final phase where the brake locks. Once your brake has locked the wheels stop moving and this is where, at high rates of speeds, skidding happens. When you have a low modulation brake it is pretty straightforward as to how it is going to function, either off or on and you don't have too much gray area between these two states. While high modulations have levels of slowing power between being fully engaged and moving at high speeds and fully locked and stopped.
q:

What do you do if you snapped your brake lever?

a:

Here is the good news, pretty much every brake manufacturer has replacement parts for their systems which can cost significantly less than if you had to just do an overhaul and replace the whole entire brake. You can look at the user manual, talk to customer service, consult a bike shop, or look online for instructional videos that can help you replace broken parts.
q:

What is the difference between steel and alloy backed pads?

a:

The way a pad stays in place comes from the backing it uses. The backing also helps the pad stay against the plunger or piston as well as remove heat from the padding compound. When you use an alloy, there is greater dissipation of heat versus steel that cannot remove that excess heat as well. That is the functional difference. There is also a difference when it comes to cost. The alloy backing options are going to be a bit more expensive due to their efficiency at reducing that heat.
Subscribe to our newsletters