Best Mountain Bike Grips Rated 2019
last updated
Oct 15, 2019
The love of the outdoors, thrill of the terrain and the adventure of the wild--mountain biking is daring, exciting, and as extreme as you want it to be. It's also a healthy outdoor activity. If you want to get serious about making regular trips you' re going to have to invest in your own bike.
The investments you need to make don't stop there. Like any sport, there are accessories that can accommodate your activities and be customized to your body's frame, weight, and requirements. Quality mountain bike grips are one of the
essential accessories
you can customize to your specific needs.
While they may not be the most exciting accessory on the list, getting the right ones is absolutely essential to your riding ability and comfort. We looked at style, features, and size to determine the best options on the market.
In a Hurry? The test winner after 11 hrs of research

Ergon GA2
Why is it better?
The inner construction varies in thickness to allow greater damping
The inboard clamp allows even more grip area at the end of the bars
Attaches completely secure and carbon bar friendly
The weight comes in at 107g per pair
7 bright color options available
In a
Hurry? Editors choice:

Test Winner: Ergon GA2

4
Researched Sources
1.6k
Reviews Considered
11
Hours Researching
17
Products Evaluated
Style
Features
Size
By Default
Best Mountain Bike Grips
The inner construction varies in thickness to allow greater damping
The inboard clamp allows even more grip area at the end of the bars
Attaches completely secure and carbon bar friendly
The weight comes in at 107g per pair
7 bright color options available
Comfort and grip could be improved
Ends are hard plastic
The Ergon GA2 offers a decent tactile feel with very soft materials. It is good for heavy and technical terrain that needs expert motion control. These bike grips come highly rated and reviewed--and have been for quite some time now--which is why they have earned their number one spot on our list!
Read more
Style
These simple and comfortable accessories provide a ton of confidence in your ability to control your bicycle through rough terrains. The installation is easy enough if you allow yourself about 15 minutes you should be able to get these set up.
Features
The lock on ability keeps these securely and firmly in place so they won't be sliding and moving around on you. They are very lightweight so they aren't adding a bunch of bulk, and they can be used for long rides while still providing good coverage and comfort.
Size
These are undeniably comfortable and sticky and they can help you tremendously if you prefer off-roading. They are a bit more in cost, but they will lock in and stay secure for you with no problems which are something you'd want when you are out in the brush.
2

. DMR Brendog Death Grip







Comfortable
Great grip
Texture-specific areas
Lots of colors to choose from
Great price
Not available in different lengths
The DMR Brendog Death Grip mountain bike grips are another set of highly rated and recommended options to consider. They truly offer a superb grip without sacrificing comfort or ease of use. If you want a set that will last you the long haul with no hiccups, these may just be the right set for you.
Read more
Style
These mountain bike grips are made of a soft Kraton rubber and feature a comfortable textured pattern that optimizes your grip. They also have a flange on the end so the space between your forefinger and thumb is protected from unwanted rubbing that can lead to chafing and blisters. These grips are also available in lots of colors and patterns to choose from, so you can spruce up your bike's style as well!
Features
As we mentioned, these grips feature a textured design to optimize your grip. More specifically the finger is waffled, the thumb area features a mushroom pattern, and the palm area is knurled. These grips are also single locking and easy to use.
Size
When it comes to size, these offer the perfect width to grip—so, if you have small hands you won't have to worry about them being too wide for you to hold on to, which can cause discomfort and reduce grip. They are also 130mm long, so your hand will fit comfortably on them without falling off of the edges.
Moisture resistant
Lots of colors to choose from
Durable
Lightweight
Many users had issues installing them securely
If you want a great looking pair of mountain bike grips that truly deliver the comfort, durability, and optimal grip you need, these are a great set to consider. They are sleek and lightweight, so you can be sure these minimalistic grips will get the job done.
Read more
Style
Available in lots of colors to choose from, you can definitely personalize your bike with your favorite color if you get these grips. They are made of VEXY, which is really tacky and extremely durable. And, the best part, they are moisture-resistant—so your hands won't get all slippery.
Features
These grips are easy to use, single lock grips. They feature waffled textured on half of the grip to optimize your grip. This paired with the excellent moisture resistance makes these grips top par!
Size
As we mentioned, these mountain bike grips are sleek and compact. Weighing in at 24 grams, these grips are extraordinary lightweight, so you won't have to worry about them being bulky or difficult to use while you are out riding.
MOAB inspired soft texture
Small diameter
Includes alloy collars
3 bright color options
Could use more padding
Colors can be off from the description
Lizard Skins emerged and are designed by Utah's Moab Trails Alliance. These are made for the sand but they are versatile enough to use in most any terrain. These are going to be on the pricier end. They do grip well and they last long, sot he investment can go a good way.
Read more
Style
The quality of the finish and the build is pretty nice and they have a great aesthetic to them. When you are engaging in demanding trails with a bunch of steep climbs and bumpy downhills, these can hold up and give you the control you need. They won't get wobbly or loose which keeps you steady.
Features
There is a rubber surface can accommodate both bare hands as well as gloves and allows for decent hold and control. Through the use of aluminum clamps, you get a secure installation that won't be susceptible to twisting or sliding.
Size
In terms of size, these are a sleek, compact, and lightweight set of bike grips. They weigh 113 grams (so, not the most lightweight but still pretty light and are 130mm in length. Their thinner diameter makes them easier to grip and their length allows your full hand to fit on the bike grip.







Easy to use
Durable
Ripped pattern for grip
Moisture resistant
Another popular bike grip that comes highly rated and reviews are the Chromag Palmskin grips. These grips may be more simplistic and functional in nature, but they are highly effective in providing an excellent grip that will ensure you can focus on your ride and technique.
Read more
Style
Available in a few color options, you have some choice when it comes to actual style. These grips are also designed to provide you with a nice, tacky grip thanks to their durable rubber. They also have aluminum clamps on the ends.
Features
As far as features go, the Chromag Palm bike grips feature a ribbed rip pattern to optimize your overall grip while you ride. They are moisture-resistant as well, so you don't have to worry about your hand sliding round—no matter how hot it is outside or how sweaty you get.
Size
Sleek and compact, these bike grips weigh 100 grams—making them pretty lightweight, although they are certainly not the lightest option on our list.
Easy to install
Great shock absorption
Dirt-resistant
Great grip
Some users reported they were missing parts with their purchase.
Odi is a well-known brand in the mountain biking world, so it is no surprise that the Odi Rogue bike grips made our list. Not only are these some of the most highly rated and recommended selections on our list, but they are also incredibly effective, durable, and easy to use!
Read more
Style
As far as style goes, these bike grips are available in several colors to choose from—so you can add some style to your bike if you want to. They are made of durable and high-quality materials and have grooves to keep dirt from accumulating on the handle—this also makes them easy to clean.
Features
These bike grips offer excellent shock absorptions—which makes them perfect for mountain bikes. They have raised pads along the grip to help with the shock absorption and they also have textured patterns to provide you with excellent grip and control, no matter how bumpy the ride. They are easy to lock on and install.
Size
These bike grips are a little on the thicker side because of the raised pads on the surface. For the most part, most people will be able to use these grips. However, if you have exceptionally small hands you may want to try holding them in person before you buy to make sure you can grip them properly.
Chunky grips that are extra thick for maximum shock absorption
5-1/8" in length
32mm grip diameter
Includes bar end caps
60g in weight
7 color options
Don't function that effectively in rain or when you have sweaty palms
ESI makes a larger, more "chunky" product that provides a solid grasp. There is no bar adhesion and they come in 7 color options. They have a nice look and they are comfortable to hold.
Read more
Style
You won't have too many issues in use. The install can have a learning curve but if you use rubbing alcohol they go on easily and once that alcohol dries they won't ever slip on you.
Features
The wide and pronounced thickness allows for a sincere grasp and the feel is fairly comfortable in itself. The texture and vibration dampening really advances the comfort and enjoyable feel.
Size
The wide and pronounced thickness allows for a sincere grasp and the feel is fairly comfortable in itself. The texture and vibration dampening really advances the comfort and enjoyable feel.







Really comfortable
Durable
Great grip
Protects against vibration dampening
Only available in black
Bulky
Those of you looking for comfort will absolutely love the Schwinn Tri-Layer Gel bike grips. These offer the cushioning you need to make sure you stay nice and comfortable without sacrificing their superb grip. They are also incredibly durable, so you can count on them for countless adventures to come.
Read more
Style
These bike grips are made od Kraton, which is why they are so durable and built to last. They feature gel padding for comfort and look a little bulky compared to others because of the added gel. They are pretty minimalist and only available in black, so don't expect to have a lot of colors to choose from.
Features
The extra gel in these grips makes them one of the most comfortable options and the textured pattern they utilize ensures you can maintain your grip, traction, and control while you are riding.
Size
As far as size goes, these bike grips are bulkier and wider than others because of the added gel used to add comfort. However, they still work for most people and have a larger palm pad area to help protect you from vibration dampening during those extra bumpy rides.
Durable
Available in lots of colors
Great grip
Easy to install
A little pricier than other options
Here we have another set of bike grips by Lizard Skins—and why wouldn't we? This brand is awesome! Not only are these really durable and comfortable, but they give you the grip and traction you need to hold on during those bumpy rides! Sure, they are a tad pricier than some other selections on our list, but they are well worth the investment.
Read more
Style
These USA made bike grips are trusted by many athletes and thanks to their excellent construction. They are made of high quality and durable materials that ensure they will truly hold up to the test of time, so you can count on them for the long haul. As an added plus, these bike grips are also available in tons of awesome colors, so you can look great while you ride too!
Features
These bike grips are really easy to get installed and set up. They lock on easily and offer a textured pattern for optimal grip, so you don't have to worry about sweaty hands making you lose your grip. Their excellent dampening is also a plus because it allows you to focus on your technique and performance.
Size
Long enough for you to set your whole hand on, you won't have to worry about the end of your hand hanging of the edge or the inner end of your palm getting pinched. They are also nice and narrow, perfect even for the smallest hands.
Available in lots of colors
Durable
Sleek and narrow
Slip-resistant
Great grip
Good option for racers
Users report they were missing parts when they ordered online
Here we have our second selection by the well-known brand, ODI. Athletes all over have quickly become fans and avid users of the brand's thanks to their consistency in providing excellent products. The ODI Ruffian bike grips are no exception and truly hold up to the brand's name, take a look for yourself.
Read more
Style
Available in lots of colors, you will love the added piece of flair these bike grips will add to your mountain bike. They are made with durable rubber and have snap cap ends for a sleek look and durable design.
Features
These bike grips feature locking clamps for a reliable system. They have a knurled pattern all around for optimal grip—so you will never have to deal with your hands slipping off when it gets too bumpy. Their slip-free guarantee also helps ensure you will hold on at all times.
Size
Thanks to their sleek, narrow, and compact design, you will love both how these grips feel and how they look. They are perfect for those of you like to race and ensure you will have the perfect grip at all times.
Criteria Used for Evaluation


Style
There are different types of styles of mountain bike grips, so which one you get really just depends on what you are looking for.
There are a couple of different styles or types of grips that you can look for and here is a rundown of which options are available and the differences between them.
Traditional Grips
These types of mountain bike grips are going to be made of rubber and slide on like a sleeve. They will generally be made with ends so there isn't going to be a need for bar ends and plugs. The nice thing about traditional grips is that they are very inexpensive, you aren't going to need to spend a ton to get a pair. They have a simple design, are made to be light and will work pretty well with most model bikes.
Now for the bad. It is very likely you won't always be riding in perfect conditions and will most likely have rides in the rain. These have a tendency to slip around when wet and if you need to adjust them, they can be a bit of a hassle to remove once they are put on. The materials they are made can be cheaper and will result in less grip.
Foam tubes
These mountain bike grips are also sleeve-like and can be installed by sliding on. They also not have a lock on collars nor do they use integrated bar ends. Foam, like silicone, tends to be popular materials for distance riders because of the material's ability to absorb shock that arises over time--which can be irritating if it's too intense for prolonged periods of time.
These too, are cheap and they are good at tamping down the vibration. The bad is that they can move around, be difficult to remove, and they don't take the wear and tear well.


Features
Not all mountain bike grips offer the exact same features. Take a close look at each of the selections on our list, because they are all different in their own way!
There are some different features that your grips can have which you may prefer. Lock-on grips are going to be made of rubber and have metal rings on the ends. The rings will lock into place keeping them secure on your handlebar. There is a ton of versatility and options with these which makes them a well-liked option.
When you look into these, you are going to find a wide variety of compounds and sizes to choose from. In addition to the double-locking styles, there are single locking grips with one lock ring located on the inner end of the grip. Both options are very secure and it comes down to a matter of preference.
The single locking option tends to be used for comfort as there is no additional metal edge that can irritate the palm of your hand while riding. The way to alleviate this interference on the hand while riding with the double locking products is to use a rubber cover that can soften the metal edge.
These locking grips are fairly easy to install and they are super secure. They have different sizes to choose from so that makes them pretty versatile. They also come in various compounds. This extra security, as well as the materials used, make these pricier than other grips and very slim sizes can be hard to come by.
There are different compounds that you can choose from that offer varying abilities. Very stick and tacky compounds are super grippy while less tacky ones give a bit more movability. The softer compounds have a lot to offer, they are softer so they have a better feel on the hand and they also offer a far superior grip.
Because they are softer though, they can wear out faster, so be aware of that. You may need to replace them more often. The converse is the harder options that can virtually last a lifetime they are so durable. They aren't going to be as easy to hold in the hand, but that doesn't mean you can't find your own comfort with them.
You should always buy products that have a thick layer of rubber that for a covering because that type of material can work way better for reducing vibrations that can cause discomfort while riding. Thinner layers, especially when they are put over harder plastic won't' reduce the vibrations as much which is a quick way to have hand fatigue.


Size
Size really does matter when it comes to good, quality mountain bike grips, so take your time choosing the perfect set for your bike!
There are different sizes and dimensions offered in grips. You may have to do a bit of trial and error to find the right size for you. Don't be put off by this. When you find the right size the return in the amount of control and comfort in your rides you will be happy you took the time to play around with different options.
The logic behind which grip may be the best for you in terms of size is pretty straight forward. If you have large hands you are going to feel more comfortable with larger grips. The way you know if a grip is too thick or too thin is through use. If your forearm or hands are achy after riding that could indicate the thickness isn't' quite right.
Or if you have trouble pumping the brakes easily, that is another clue. Start at the 31 mm and see how that feels, go on up from there if you haven't found a match. Regardless of what your needs are, just make sure you are purchasing accessories that are compatible with your mountain bike as well as your needs and preferences.
Expert Interviews & Opinions
Most Important Criteria
(According to our experts opinion)
Experts Opinion
Editors Opinion
Users Opinion
By Default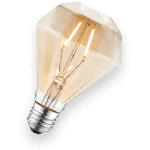 Buying online
Differently sized handles go with certain types of riding. Also thickness, depending on the size of your hands. Make sure to follow measurement instructions per company you look at before buying online.
Other Factors to Consider


Adjustability
There may be padding variances amongst different brands. Sometimes offset padding used in the manufacturing of your grip to thicken it on one side to allow for a better-molded hold by your palm. These areas where the grip is thicker on the padding acct like the nook that your palm rests in and is the point where maximum pressure is applied. The area where the fingers go will then have thinner padding.
You will also find that there are varying lengths of grips. People come in all different sizes and if you are the person with a larger frame and corresponding really large, thick hands there will be a grip length and size out there to accommodate those enormous mitts. It would be silly not to accommodate the entire market of small to XL hands.
You can choose from many patterns ranging from cross-hatching to a brand that uses its own design or logo. The pattern is a personal preference. Many riders will say there is little need for more than a small amount of pattern on a grip to make it sticky enough for a solid grasp because if it becomes too intricate it may actually be overwhelming and reduce your sense of grasp and feel.
Again, try out different varieties and see which suit your sensibilities. There are many features and options within the category of grips that you can look at and try out to see which you like the best. While it isn't the sexiest part of your mountain bike it is one of the most functional so that you can have as much control as possible, especially on technical terrain.
Frequently Asked Questions
q:

Any tips for uphill riding?

a:

The first thing is, and especially if it is a very steep hill, you are going to want to shift into low gear. So to prepare to do this, ease up on your pedaling. This will take some pressure off the chain, then choose the gear that fits the terrain as well as the intensity of your ascent. Next, don't stand and pedal if you are biking on dirt.

While this may be feasible o the road, but in the dirt, you may lose grip in your rear tires and you can spin out of control. So, in uneven or off-road terrain, climb your ascent seated. You need that extra traction from the weight of your body to hold down on the uneven and loose ground. Lean forward.

When you are facing extremely steep ascents your front wheel could pop pop up with less weight exerted to keep it down. So adjust your weight forward and lean over the handlebars a bit to distribute your body weight down on that front wheel so that it is less likely to pop up and reduce the risk of it throwing you off or falling off the back and tumbling down.

The last thing you need to remember is no matter how much it burns those quads, do not stop pedaling. Keep your momentum and pressure up and power through the climbs.
q:

What is a full suspension bike?

a:

Most mountain bikes are made with built-in suspension and this type of feature is very important for supporting the ability to move effectively over uneven terrain. It also helps with traction during ascents and descents and a really important function is that they help absorb the forces and shock that reverberate from landing drops and jumps.

They are designed with a fork at the front and a shock in the rear that allows you to hit rocky, uneven, and unstable terrain with speed and steadiness.
q:

What size wheels are used on mountain bikes?

a:

Three main sizes are found on mountain bikes and they are 29", 27.5", and 26". The largest size, which also goes by the dame "29er," is good for momentum and stability over uneven ground and they work well with technical features. They tend to be heavier, wich weights on the overall weight of the bike. They also put flex on the frame and can be harder to manoeuver when tackling tight, sharp turns.

Riders that are smaller may have more difficulty managing these larger tires. The second size that is commonly used is 27.5," a bit smaller than the 29er. These are a strong favorite amongst riders that prefer trail and enduro riders. They offer agility and they are much more responsive than larger wheels and they are practical as well because they are also still sized to function well through technical terrain.

The smallest wheel, the 26", used to be the most popular size. The addition of the 29" and 27.5" wheels have, in modern times outpaced their popularity and use. You can still find these available but they are becoming less and less attractive to buyers when compared to the other sizes. Those are the three sizes that are commonly associated with mountain bikes.

In recent times, plus-sized wheels have become well-liked by riders. They are going to be greater than 27.5." Their rims are typically wider and this larger, the more broad design provides extra traction, which helps them perform in thicky and slippery conditions such as in the dirt or in the snow. They can allow a rider to have more flexibility to ride all year round and handle the conditions better.
q:

What exactly is Enduro riding?

a:

This is a type of riding that begins in 2003 in France. It is basically timed downhills and untimed uphills. The rates occur through special stages, the winner is determined by the fasted combined times from all the stages. The Tribe enduro races in France consist of more than ten timed stages, while the Italian Superenduro PRO races have about four to five stages.

The Gravity Enduro races which are out of the UK do five stages although there are smaller races that will tend to be a bit less challenging and they only use three timed stages. This type of racing is a hybrid of extreme mountain biking combined with more leisurely fun bike rides on trails. It can still be competitive but also laid back and fun at the same time.

The other nice feature about his hybrid riding style is that you generally don't have to spend as much on gear as you do with extreme mountain biking. You can get away with one well-tuned and accessorized bike versus multiple bikes. You also don't necessarily need an overly specialized, super pricey race bike to engage in this type of riding.
q:

Should I test ride my bike before purchasing?

a:

When it comes to plunking down a bunch of cash for something, it only makes sense to do your research and see and feel what suits you best. The only way you can possibly know if a bike fits and feels good is to physically touch it and ride it. Even if you are looking online you can always go out and do a test drive and then shop around to find the best price or deal.

Often times bike shops offer demo fleets that allow you to do an actual ride with a bike before purchasing so you can really get an understanding of how it works and feels. There may be events like demo days or demo weekends that will have a variety of options to check out and test. There is usually a fee associated with these services or at the very least a deposit, which should be expected.

If you are seriously an out buying, don't be afraid to try a few options and get an idea for the differences and what are the things you like and don't like. Making a highly informed purchase will make you feel more excited and better about getting out there and hitting the trails--so, make sure to do this with your bike and your next set of quality mountain bike grips.
Subscribe to our newsletters