Best Mountain Bike Pedals Rated in 2019
last updated
Apr 01, 2019
Mountain biking is thrilling and exciting, it is great exercise and give you the ability to hone in your technical skills. The vast amount of riding terrains can make every new ride time to explore. There are specific criteria that make up a perfect mountain bike that can tackle the backwoods or downhill courses. similarly, there are many accessories that can be added to your bike to customize it to your riding style, goals, and preferences. It can be overwhelming and confusing for newbies to pick the right bike and accessories. The right pedals can be one of the most important that you choose. This guide will help you work your way through the options that are available while explaining which are best suited to your style or goals. We evaluated the varying types of pedals and used application, materials, and compatibility in our criteria.
In a Hurry? The test winner after 16 hrs of research

SHIMANO
Why is it better?
Chrome-moly spindle with 8mm hex wrench mount
Adjustable - customize the entry and release tension settings
The lower platform height allows for greater stability when pedaling
Robust retention claws provide smooth engagement and release
Superior mud-shedding design
In a
Hurry? Editors choice:

Test Winner: SHIMANO

3
Researched Sources
1.2k
Reviews Considered
16
Hours Researching
14
Products Evaluated
Application
Materials
Compatibility
By Default
Best Mountain Bike Pedals
Chrome-moly spindle with 8mm hex wrench mount
Adjustable - customize the entry and release tension settings
The lower platform height allows for greater stability when pedaling
Robust retention claws provide smooth engagement and release
Superior mud-shedding design
The well-known industry leader SHIMANO revamped their model with an 11.7% increase in the room for the pedal-to-shoe contact. Offering supreme stability helping you ride through rugged trails and challenging terrains.
Read more
Widened and Improved
It's predecessor got a face lift with this model. The 3.3 mm wider profile provides more surface area and therefore more stability and control when you are off-grid in the bush. The revamped features improve its performance but it hasn't lost its original features of crop-moly construction and sealed cartridge bearings.
Easy to Clip-in
The two-sided engagement makes the process much easier and this is particularly so for dismounting across steep uphill and technical stretches of your ride. The cleat-to-pedal interface prevents the build-up and caking that can come with muddy trails which can alter your bike's performance. Additionally, you will get four degrees of float and integration that comes with the 2-bolt SPD cleats.
Cost and Value
These aren't the priciest on our list but they will still cost you a couple of bucks. They are overall really great pedals that can do wonders for your ride's effectiveness and performance. What you are getting for the price and the strong brand backing, however, is a durably built component that will boost your confidence when you are riding and keep you in control at all times.



Lubricated sealed bearing platform pedals 3 Bearing Or 2 Bearing
Anti-slip cleats design, strong grasps, no longer skid, better for riding or racing
Weight & Size: 0.45lb, 4.1in x 3.58in x 1.0in (105mm x 91mm x 26mm) each
Aluminum ANTI-SKID nails
Easy installation: L for left pedal; R for right pedal.
High Strength Aluminum Alloy possess durable flat pedals fit for mountain bike pedals, road bike pedals, BMX pedals, exercise bike pedals, fixie bike pedals, folding bike pedals
8 color options
May come loose over time
Some colors may be different
Mzyrh makes a large supportive pedal that is built with spikes to keep your foot in place and prevent sliding. Just lift your foot up and reposition if needed. Included are extra pins and a wrench. A really nicely built accessory, they also come with shims for added protection if you have an issue with your shoe brushing against the chainguard.
Read more
Excellent for Trails
If you have a nice, compatable shoes they will grip the pedal really well and keep your foot solidly planted so it will stay in place and won't slide allowing you to have the best amount of control over technical terrains and decents. When it gets bumpy your foot will be set and they are sturdy so when if you have hit a tree stump or have any other type of impact they are less likely to break.
Cost and Value
These are solidly built and they look nice too, with 8 color options you can easily find your right match.y your feet don't move around, sturdy (my pedals have clipped a few tree stumps and took the impact without breaking), overall they look nice and you can't beat the price for a decent product! A+



Nylon composite material
Waterproof, dustproof and anti-skidding
Chromoly steel axle bearing
Pedal size 4.30(L)*3.94(W)*0.98(H)inches,0.79bls each pair
Easy to install: L for left pedal, R for the right pedal
9/16 inch Cr-Mo steel spindle suitable for most mountain bike, road bike, etc
Anti-skid nail
Manufacturer Warranty: 3 years warranty against manufacturer's defects
Durability in design could be improved, Plastic outshell can be weak compared to the center bearings shaft
For all those clipless riders, the FOOKER pedal these are a terrific accessory. They are a great transition and made with superior quality, these also come with spare studs and a washer to help you with an easy 60-second installation. Doesn't get much easier than that!
Read more
Nice Features
This accessory has smooth bearings. This along with the decent platforms that are wide enough to accommodate a sizeable amount of feet sizes make them very practical. The Allen screws are a really nice feature to help support anti-slip functioning.
Additions
This product comes with replacement no-slip screws and shims. The hex on the back side of the pedal is super helpful for tightening from behind and all you need is an 8 mm Allen wrench.
Cost and Value
The price is just right for a sturdy pair that offers nice features and have solid attributes. If you don't want a clip in, these are a great option and they come in 10 bright and vibrant colors.



Spindle material: forged scum 435 Chromoly steel
Body material: 6061-T6 aluminum
Wing material: 17-4 pH stainless
Release Angle 15 degree/20 degree
Weight 419G per pair
Sleek look
Can be harder to release for some
An amazingly versatile pedal, Crankbrothers makes an option that can serve those who engage in cyclocross, cross country, trail, all mountain, and they are designed to perform in any environment. A sleek look and a solid warranty back this product up.on.
Read more
Designed for Performance
Competitive cyclists need to take a look at this product, those that race and do enduro will note the longer spindle. This is designed for competition and the traction pad offers an almost customized fit to adhere to your foot. The sleek design looks pretty legit too.
Peace of Mind
When you are racing you need reliability, this has a superior dropper post and remote. Best of all the rock-solid warranty ensures that you are covered.
Cost and Value
These are pricey but you aren't going to find this caliber of a pedal, designed for intense competition cheap. The good thing is that the company has your back with their warranty which can take a bit of the edge off the price.
The world's finest dropper post and remote, backed by an industry leading warranty.
Durable and lightweight
CNC machined aluminum bodies: 406 grams per pair
Superior grip low profile platform
14 Replaceable Back-Out Steal Pins per side
Ideal flat pedal for riders
Full length Forged and Heat Treated Cr-Mo Axle
LSL and Sealed Cartridge Bearings
4 color options
Thin and super grippy the simple design VP Components uses includes 12 pins on each side so that no matter what type of shoes you use, you can have a solid hold on your foot.
Read more
Features
A wide and low-profile body keeps you steady and stable. It also helps you better avoid obstructions like rocks which will allow you to perform better on open and rugged terrains.
Functional
This is fully rebuildable with a kit that allows you maximum functionality should you need to make adjustments. If you need to lighten your load, you can easily upgrade to the forged titanium axle and lessen your weight by 70 grams.
Cost and Value
You are getting a really nice pair here particularly for the price. These have a bit of weight but they aren't overly heavy. They offer sealed bearings and can be easily serviced and adjusted, it is a simple task to replace the pins.
Increased Efficiency and Comfort
Very Light and Reliable
Weighs 122 Grams per Pedal
Features a Carbon Injection Process
12 Percent Larger Contact Surface Area
The durability of the bearings could be improved
Look makes a light and reliable option that comes in at a weight of just 130 grams each. This design is able to achieve the lightweight through the carbon injection.
Read more
Efficiency with Comfort
The carbon injection process not only reduces weight but it offers superior durability and longevity. the KEO Max graphite helps with comfort offering a 12 percent increase in the surface area along with a steel wear plate.
Built to Last
The oversized axle along with the durability of the dual seals makes this a product that is built from top to bottom to be used hard and continue to work hard. After surviving a thorough beating, sustained through a minimum of a million cycles at 100 revolutions per minute the axles are able to be approved.
Cost and Value
There is a ton of durability here and they can take a beating which can explain a higher price tag. The materials are strong and the construction is solid.



High load DU bushing & cartridge bearing
Includes Flip Pins
105x115x17mm
larger size causes more impact in pedal strikes
DMR makes a big pedal with awesome grip and a nice looking appeal. They offer a really nice and stable platform.
Read more
Size
If you want large, these are going o up that to gigantic. Though they are enormous in size they stay light with their aluminum platform and concave footbed to cradle you as you ride.
Comfort and Grip
These offer such a nice combination of concavity and stout pins along with their large size to accommodate bigger feet. The pins are also replaceable and can be flipped allowing you to dial in and customize the feel to what feels best for you.
Cost and Value
The price is right for these pedals that offer a ton of grip and help you enjoy smooth riding with tons of power in each push. They also look and feel really good.


6 Bright color options
Very thin concave width platform
Fully sealed bearing design
Hex-head threaded pin design
Fore and aft angled bottom-loading pins
Very strong pins may actually strip out of the pedal
Bearings could be more durable
RaceFace makes a super thin and grippy pedal and offers a really pleasing platform shape. For trail riders, this is a great compromise of size and shape.
Read more
Design
This is a low-profile, lightweight, very wide aluminum body. The platform is a double-concave design that helps with riding trails.
Heavy Duty
The trails can be tough on your accessories with rocks and roots impacting at every turn, so a rugged and tough pedal is invaluable. The chromyl axle and bottom loading hex traction pins are key to helping support superior endurance from multiple impacts and still perform well on your DH rig.
Cost and Value
This is an expensive piece but the low-profile design and the lightweight it offers helps with the high performance it produces. It is also very good looking coming in with 6 brilliant colors.



Integration molding structural design and aluminum alloy body chrome-molybdenum steel bearings
4.09" Wide platform pedals and 10 stainless steel non-slip pins on the surface of each side
The anti-skid nail can be replaceable
Easy to install
9/16 inch standard spindle, suitable for mountain bike, road bike, folding bike, bicycle motocross, MTB, BMX
Spikes could be sharper
Could use more quality control before shipping
RockBros uses 3 Sealed Bearing Pedals 9/16" and is designed to have a very wide platform. This product features anti-skid nails to keep your foot steady.
Read more
Grippy
These are completely flat and really no matter what shoe you wear, the should provide a good amount of grip. The wider platform provides ample surface area for your foot to get a good hold.
Funcitonality
These spin well and have solid construction, making use of decent bearings. While they may cause some striking if you lean into your turns they hold up to impact and the size, as well as their strength, make them suitable to cover even a larger footprint comfortably. They also come in really vibrant color options.
Cost and Value
This is a value pack of 2 and they come at a really attractive price. As a knock-off, if you are a bike snob these probably aren't for you although you 'd probably not be looking at them in the first place. For everyone else, they have the features, design, and size that makes them fully functional and practical for most types of off-roading.



16 adjustable height grub pins per pair
Weight: 450
Pedal Spindle: 9/16"
Spindle Material: Chromoly Steel
Pedal Type: Dual Sided Clipless with Platform
The Xpedo is a true gem for downhill racing as the latitude entry system works smoothly for fast engagement and disengagement. The options available include red, blue, orange, black, and oil slick.
Read more
Comfort
The position retention system can be adjusted easily so you can ensure you have the right amount of tension for your sense. The 16 adjustable height pins help to provide tremendous traction and support.
Design
There are tapered cromoly spindles roll on three precision cartridge bearings. The wider Q-factor offers enough space to shield your shoe from the crank arm.
Cost and Value
These make a really nice impression with their low profile and decent size. Their mallets and clip action works well for these pricier pedals.
Criteria Used for Evaluation


Application
There are many different types and styles of bike pedals. Even though all pedals function similarly, in that they propel you forward and some may help you stop, that is, if your bike lacks handbrakes, every cyclist has their own personal inclinations and preferences.
Flat and platform pedals are a fairly common design in youth bikes and adults. The flat design is pretty straight forward. The surface is flat and most of the time it lacks texture although in some designs there is a bit of grip added. This type of pedal can be used easily with any type of shoe which is why it is so popular especially for basic bikes and those of youths. These pedals are going to have a much larger surface area which gives plenty of room for the foot and they can be utilized on almost all types of bike models.
The platform option is similar to their flat counterparts but they offer nice support and aid to cyclists who are getting more serious about the sport and want to improve upon their technical abilities. Both flat and platform pedals make it much easier to get on and off your bike and they offer a significant amount of control while riding.
When you enjoy mountain biking, a flat pedal forces you to use your skill set over being clipped into a pedal with a strap or some other similar, fastening accessory. Platform pedals are nice for the trails because they can help you gain a better feel for the unevenness and help you improve upon your skills while enhancing your balance. The nice thing about modern pedals is the ability to add customization as you like. Both of these types of pedals, flat and platform, are fairly basic, but if you like to have some increased grip you can actually add it to these pedal types.
Quill pedals do have similarities to flat and platform pedals except these include a toe clip and toe strap. The reason for these extra clips is to stabilize the foot and keep them solidly in place without sliding and you don't have to have specialized shoes like cleats to use them. These have been around for quite a long time, over 100 years long and going strong. They are super versatile accommodating most types of riders from recreational riders to those that simply commute, as well as those that engage in mountain biking. On uneven terrain, these can help strengthen control but the downside is the clipping in of the toes makes it more difficult to dismount your bicycle because your feet are securely set in the pedals. It can take a little bit of time to get used to them but once you get a handle on it they can be quite comfortable specifically when you have the right width for the toe cage to match the size of your foot.
Clipless, otherwise known as clip-ons actually make you clip your foot into the bike pedal similarly to what a skier does when they clip into skis. Because of this clipping in mechanism and design, you must have specialized shoes to use these. The upside of these is the power you can create in each push of the pedal which helps with racing or distance. These are going to be highly specialized and suited best for the avid cyclist athlete, competitor, or veteran. These are not the types of pedals the beginner or recreational rider would want to invest in.
Pedal and toe clips and straps offer serious foot security and they deliver sufficient control over your ride. A strap will thread its way through the clip portion. Then it goes around the ball of your foot and secures tightly in place. These accessories work well as additions to flat and platform pedals and are just fine for leisurely rides. They take a bit of time to get used to, but here again, once you get used to them and develop a feel for them they can be easily used and adjusted.
Magnetic pedals are not the most popular or well-known options but there is a nice following among many mountain bikers. they offer power and security when used in conjunction with the clipless pedal option. If the clip isn't preferred you don't need to have it to use these. Riders can easily just use the power of the magnets to adhere their foot to the pedal. This type of pedal can assist the development of technical abilities.
Foldable pedals are perfect for those that have small places to store their gear and need options that maximize those small quarters. Think folding bikes, yes, there are actual bikes that fold for the same purposes, greater mobility, use, and space savings. Anything that has additional moveable points makes increases the risk of breaking. These pedals are no different, they won't be as durable as solid options but a regular and casual rider can use these with little issue. These wouldn't be the best option for highly technical and professional riders just as they aren't ideal for uneven terrain riding.
Clipless or platform hybrid is a mix that provides much versatility. They are clipless on one side while they offer the platform on the opposing side providing more riding styles and options for the cyclist.


Materials
Unlike the materials used in the past, hard, heavy rubbers, modern day pedals use more effective technologies and materials to manufacture higher efficiency products. Flat pedals are generally going to tend to use lighter weight materials with sealed bearings that can help keep out dirt, debris, and damaging moisture. This newer design offers less weight on the bike, more durability, and functionality. Aluminum, titanium, magnesium, and heavy-duty plastics are going to be the main material base.
Quill pedals have also adopted a lighter weight material for similar reasons and will tend to use resin and steel. You can add simple toe straps or toe cages to your quill pedals.
Clipless pedals are much smaller than that of the flat pedal and they similarly use lighter weight materials for their construction. They will use those materials that can be easily cleaned making it easier for your cleat to snap in securely and evenly. The straps used, can be made with rugged leather, tough nylon, or a strong synthetic technopolymer material.


Compatibility
It may come as a surprise to somehow intricate the details of a pedal can be from the materials to the design and the feel. This is one of the most important parts of the bike and is what propels it forward and gives it is power, so when taking a step back, it only makes sense that there would be a variety of factors and options to choose from. Not only do you have to look at the makeup up the pedal but you have to understand what type of riding you are doing to choose the best design. The reasons you ride and how you use your bicycle make a difference in the pedals you pick. Recreational riding may rack up a decent amount of miles on their bikes during the day or on long weekend rides.
For those that want to log in mile upon mile and add up the distance on trails or around town, clipless may be a good choice. Even the clipless /flat hybrid is also a nice option. These types of a leisurely ride may not require the intensity and rigidity of the cycling shoes that clip into your pedal each and every time you ride and then decide to dismount, say at your favorite coffee shop along the way.
Mountain bike enthusiasts have very different needs than those leisurely riders or triathletes for instance. The amount of usage you intend to put on your bike, the mileage you add, and the terrain you choose to ride on can all determine the type of pedal you'd like.
Your goals or your usage, whether it is for competitive racing, long distance riding will be a big determinant to which pedal you use. Both of these types of riding styles may do best witch clipless pedals. If you want to hit technical or uneven terrain in extreme riding you may choose flat, magnetic, or clipless options. Hybrid pedals may be the right option for those who ride short distances or enjoy leisurely rides with the family while also maybe adding some long distance from time to time.
The great thing about riding and the accessorizing that goes along with it is that as you can change accessories in and out to accommodate how your riding style or use changes. For instance, your goals may change as you ride more, and you may decide you want to go from leisurely riding to training for a competition. If this happens you can easily and so simply change your pedals to accommodate the new needs and use of your activity giving you plenty of practical options to enjoy the road or the tails.
Picking the right pedal for your bike model, your riding style, your goals, and your personal preferences can have offered a vast improvement on the experience you have when you are biking and allow you to enjoy even more than riding experience. You can build upon your skills, improve your control, and develop better confidence in your riding style and skills with the addition of the appropriate pedals.
Expert Interviews & Opinions
Most Important Criteria
(According to our experts opinion)
Experts Opinion
Editors Opinion
Users Opinion
By Default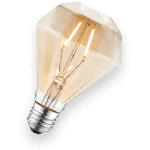 Think about it.
Your goals or your usage, whether it is for competitive racing, long distance riding will be a big determinant to which pedal you use. If you do both, you may need a more versatile pedal.
Type of riding
If wider paths that have loose gravel that have a variety of varying decent and accents mixed in with flatter areas are the favorite then you will want to be able to have a quick release option. Platform and combination pedals are good for this purpose. They have less grip on the foot and they are much wider in size.
Other Factors to Consider


Terrain
As discussed earlier, the type of riding and your goals are important to choosing the right pedals. The terrain is a big part of that equation. For mountain bikers, uneven and technical terrains are going to be the main riding surface that you are engaging on. These are bumpy and uneven and so control along with balance is going to be particularly important. Clipless pedals are most likely going to be the preferred option because of the control they offer and the smaller size they have. They also offer a much better grip design to keep your foot in place.
If wider paths that have loose gravel that have a variety of varying decent and accents mixed in with flatter areas are the favorite then you will want to be able to have a quick release option. Platform and combination pedals are good for this purpose. They have less grip on the foot and they are much wider in size.


Durability
Everything has it's breaking point and lifespan. When you are riding it is pivotal that your pedals are durable because if they are easily broken you are going to be out of luck when it comes to riding. Can you imagine how tough that could be on a remote trail? Mountain biking generally tends to be out in the wild on varying terrains and can be very remote as well. The durability of the accessories that you use for your ride is going to be especially important. The materials used, the design, and the construction of the pedals will all factor into the quality and durability of the product. Additionally, a strong name brand may also play a part as some brands have better reputations for durability and customer support over others.
Frequently Asked Questions
q:

What are the features of some of the more popular clipless shoe pedals?

a:

Mountain biking and casual touring will have soles that are stiff and outsoles that are lugged. The cleat style will be recessed into the sole. The pedal itself will have two holes. Road biking, in contrast, will have three holes for the pedals. They will also have a very stiff sole but the outsole will be smooth. Cleat style will be protruding from the sole.
q:

How are clipless pedals used?

a:

When you unclip you twist your foot, by pressing or turning your heel outward away from the bike itself which will make the system unlock and allow you to release your foot. It is not as complicated as it may sound, and will eventually become second nature with practice. Practice is key in the beginning to get used to using these and to develop that muscle memory that will allow you to use the pedal naturally.

Newer users that want to begin practicing will benefit from using these pedals simply and slowly on a level grassy field. The grass will give you a bit of texture in your terrain while also providing a softer surface should you fall, which you should be prepared to know that it most likely will happen. While learning how to use clipless pedals, find a level, grassy field for practice. You may fall a time or two while learning, and soft ground can help prevent injuries. You can also try using a bike trainer where you can clip in and out.

You can begin to develop a strong muscle memory during your practice time by practicing repetitive motion of getting in and out at least 50-60 times. This is a good amount of time to work on developing your legs to get used to the motions and help them to naturally fit the motion naturally without having to take the time to think about each step.
q:

Is there any maintenance for bike pedals?

a:

Like all accessories and the overall bike, some maintenance is required. Clipless pedals will need cleaning and lubrication from time to time. If you find that you are having difficulty disengaging the lubrication is most likely going to be the solution, but you should also look to see if there is any damage first as that could be the culprit. Use warm water to scrub your pedals and give them a good cleaning and that should be sufficient to remove dirt and debris. There are cleaning brush kits that you can get which works really well. If you don't have one of these, though, make use of an old toothbrush. Reuse and recycle! This tool is going to work out very nicely for deep cleaning and scrubbing pedals.

Toe clip maintenance is fairly light which is nice. You might need to do a bit of lube on the buckle of the strap here and there. You may also want to check the mounting nuts to ensure they are tight as they can become loose with use over time.
q:

What features do mountain bike shoes have?

a:

The soles are going to be stiff so they offer more efficient pedaling, but they also will have a bit of flexion as well as a rubber-lug outsole which helps them be practical on slick or uneven surfaces. The cleats will be recessed which helps with balance and walking which also helps these shoes be pretty versatile. Not only are they used for mountain biking but they are popular with those who tour and do indoor cycling. Additionally, there may be a lacing system a rip-and-stick system, or camp straps and buckles which are adjustable for a good fit.

The higher priced options are going to be lighter in weight and have stiffer soles that those with a lower price tag. They will also have improved ankle and foot protective features. Waterproof liners and a much better system for a secure fit are other improvements that come with a higher price. Clipless mountain bike shoes have a 2-hole cleat system and you will need to check their fit to your pedals. If you use platform pedals you are going to need shoes that don't have cleats and have a flat sole.
Subscribe to our newsletters