10 Best Multitools Tested and Fully Reviewed
last updated
Jun 04, 2019
What is compact, portable, and can provide you with scissors, knives, and tweezers all-in-one? This description may sound to be good to be true for all of you outdoors enthusiasts out there, but it describes multitools. So what are multitools? These are very useful devices that are a handheld device that comes with many features so that when you head out into the wilderness, you have full, easy access to a myriad of tools. They often include blades, screwdrivers, can openers, and pliers.
These best multitools come in great use when you need something small, lightweight, and easily stored. Backpackers, campers, and hikers don't want to lug around a bag of heavy tools, so it is worth having a look over at our following list below to find out the
best multitools
to suit your needs.
In a Hurry? The test winner after 24 hrs of research

Leatherman Wave Plus
Why is it better?
Big blades
Strong construction and tools that perform
Durable and compact
In a
Hurry? Editors choice:

Test Winner: Leatherman Wave Plus

4
Researched Sources
1.2k
Reviews Considered
24
Hours Researching
14
Products Evaluated
Materials
Ease of Use
Features
Portability
Value
By Default
10 Best Multitools
Big blades
Strong construction and tools that perform
Durable and compact
Can be hard to close pilers once open
This is among the most popular multitools and for good reasons. It is a practical option since it only takes one hand to be able to open and use all the tools. It includes 17 different tools, such as knives, pliers, screwdrivers, a saw, wire cutters, and more. It's compact and lightweight, great for taking with the consumer to be prepared for anything. While there are options similar, the Wave is the most durable, high performance and overall excellent quality tool set.
Read more
Tools
These are multitools handymen (and women) can't live without. That's become the pliers are stronger, and the blades are bigger. Think of it as the juiced up version of a multitool, being more robust and rugged, while still being sleek and compact. Although it's slender, it's packed with 17 tools including two 420HC knives, one being serrated. It has regular pliers, needlenose pliers, wire cutters, hard-wire cutters, a wire stripper, saw, scissors, and a ruler. And there's more. Great for camping, backpacking, fishing, hunter, or traveling, there is a can opener and bottle opener. There is also a wood/metal file, diamond-coated file, a large bit driver, large bit driver, and a medium screwdriver.
Construction
With its crab-like design, these multitools real open up to have just about every tool needed for home improvement, survival, and every day small fixes. It is made of stainless steel, and overall is made exceptionally well. It has outside-accessible blades that only calls for one hand; making is functional and easy to use.
Portability
Despite being packed with features, it's compact and folds up nicely. It's also comfortable in hand. These multitools weigh in at 8.5 ounces, and measures 4-inches long and 2-inches thick. It has a lanyard attachment and a leather/nylon sheath, making it portable.
"Leatherman Wave Plus" is one of the Best Multitools on our list!
Great design for driver and blade use
Durable and made to last
Has all the tools needed to get a job done
Magnetic bit easy to use and interchangeable
Made in the U.S.
Hard to use pilers when gloves are on
Pilers not has effective eat cutting than other options
Easy to use, this multitool has opened with just a flip of the wrist or a flick of the thumb. It features pliers, a full-size outboard knife (that is 30 % longer than other options), and is a full-size screwdriver. The best part is the driver is aligned on the central axis to get rid of the awkwardness and design flaw in other options.
Read more
Tools
Unlike other more compact and smaller multitools, the Gerber Center-Drive is equipped with full-size tools. It includes its full-size outboard knife and a full-size driver on the center axis. It makes it feel more like a real tool than just a pocket-sized alternative to use when on hand. It also includes a serrated blade, pry bar with nail puller, bottle opener, awl, and magnetic flathead. There is also spring-loaded needle nose pliers, standard pliers, and fine and coarse-sided file, rotatable carbide wire cutters, and a ruler.
Construction
Made in the U.S., these multitools are made, unlike others. That's because of its center axis design that allows the driver and knife to function full-size. It provides more torque and rotation. With just a flick of the thumb, the consumer can access these tools. The pliers too are designed better than the competition because they can fold up for a better grip.
Portability
This option weighs in at just under a pound and is 2.25 x 9.5 x 1 in. It looks rugged, and the study is extremely durable and reliable to get the job done. It packs into itself well in the driver and knife feature and folds up nicely all together. It has a lanyard hole, but also comes with a fabric sheath.
"Gerber Center-Drive" is one of the Best Multitools on our list!
3

. Victorinox Swiss Army Classic SD



Super small, light and can fit into a pocket
Has the main tools needed for camping or hiking
Lifetime warranty
Affordable
Can be too small for some
This is the best pocket knife to carry around in case of an emergency when on the trails or on-the-go. It is compact and light, able to fit into a pocket of hiking pants or attach to a keychain. It includes seven different functions like a blade, screwdriver and tweezers.
Read more
Tools
Made from the company known for its knives and switchblades this multitool has 7 different tools. It is a Swiss pocket knife first and foremost, and also has a nail file, screwdriver, scissors, tweezers, key ring, and a toothpick.
Construction
Sleek, yet functional, this small pocket knife is made with Swiss precision. It has a stainless steel construction that is encased and polished, available in multiple colors like the popular fire truck red.
Portability
Its name says it all. The Victorinox Swiss Army Classic SD Pocket Knife is designed to fit into a pocket. Tiny, compact, and only 0.8 oz light, it also comes with a key ring to attach to house and car keys or a belt loop attachment. That means removing splinter when hiking or snipping a fishing line is possible whenever needed.
"Victorinox Swiss Army Classic SD" is one of the Best Multitools on our list!
4

. Gerber Suspension Multi-Plier
Lots of features
easy to flip design
Some users say they'd rather have a traditional style over pliers
With 11 different tools, this option is way more than just handy pilers. Along with regular and spring-loaded needle nose plier, it also has a wire cutter, cool lock, saw, cross driver, serrated blade and more tools integrated. It has a locking system for safety and is lightweight with a ballistic nylon sheath. It is known for being a tough and easy to handle multi-tool.
Read more
Tools
This option has two different knife options: a straight blade or serrated blade. It also has needle nose and regular pliers, a wire cutter, large and small flathead, cross driver, saw, can opener and bottle opener. It makes it a great option to a tackle box when fishing, a home toolbox, or for camping. The needle nose pliers are spring assisted for a pinch-free opening and are designed to get those tight spots.
Construction
Opposed to having a one-hand opening style, the Suspension Multi-Plier has a butterfly design. It is made from stainless steel that is durable and tough for those construction jobs, with an aluminum opening handle The handle is designed tomorrow a suspension bridge, and the boss itself is comfortable in hand. It has a locking system for all the tools to make sure they are safely opened and closed. It also comes with a nylon sheath.
Portability
Weighing 9 oz and with a closed length of 4-inches, this option has a lanyard ring to take it on-the-go. It is a sturdy option that won't let the user done, perfect for keeping in the glove compartment or taking with to the backcountry.
"Gerber Suspension Multi-Plier" is one of the Best Multitools on our list!



Not one, but two easy to open blades
Plenty of tools
Sleek and stylish body
Portable and easy to use, this multitool features the company's patented Compound Leverage that enhances grip and cutting force. It has power assist feature for opening quickly with one hand, while tools lock to ward off injury. Tools include two blades, pliers, a screwdriver and more.
Read more
Tools
This option has 16 different tools, including fully serrated and straight edge blade. There is a bolt grip channel, three different sized flat screwdrivers, a crimper, file, pliers, ruler and more. This multi-tool has just about all the main tools needed for on the job or at home.
Construction
With a black oxide finish and stainless steel handle, this multi-tool is loaded with different features. It can close up completely to be concise, flip to open up to create pliers, become a knife, and continue to unfold other tools.
The PowerAssistant features two blades that have SOG Assisted Technology. It means the user needs to start to open the blade feature when the entire tool is closed, and the tech will take over to pop it open without any effort. The blades also have a patent pending side release lock.
Portability
With a closed length of 4.6-inches and weighing 9.60 oz, this multi-tool might be a tad too heavy to carry around for a lightweight hike. However, it does have a lanyard hole and sheath options like a hook and loop closure and belt through loop.
"SOG PowerAssist" is one of the Best Multitools on our list!
6

. Swiss+Tech 19-in-1 Micro



Extremely lightweight and compact
Has 2 hex wrenches and a hand drill
Lifetime warranty
Affordable
No blades
Doesn't function as great as larger sized options
Great for camping or having on hand when doing some fixing upping, this multitool includes a hand drill, two his wrenches, two rulers, six screwdrivers, a bottle opener and more. It is one of the compact compost options that folds down small and can be attached to a key chain or key ring. It has a patented-quick release feature and has everything a tool lover needs to tighten, loosen, open, or drill.
Read more
Tools
It is one of the most versatile multitools because of how many different kinds of tools are in one easy to use option. It includes 19 tools in total, with three flat and Phillips screwdrivers each. It has a hand drill, an impressive feature for its compactness, as well as a ruler, ruler extension, wire cutter, stripper and crimper, and more. And don't worry it also has a bottle opener for cracking open that beer after a hard day of work.
Construction
The Micro Pocket has stainless steel construction and has a patented quick-release mechanism that folds out the tools, as well as a self-locking mechanism.
Portability
It is the best compact and portable option on this list. It weighs only 3.2 oz and has the product size of 1-7/8" x 1-5/16" x 1/4". That is pretty impressive, considering how many tools it has. It is equipped with a key ring attachment so that the consumer always has all the tools they need at hand. Because of its size, it's great to use when outdoors hiking, walking, running, hunting, and more.
"Swiss+Tech 19-in-1 Micro" is one of the Best Multitools on our list!
7

. Leatherman Charge TTI+
Impressive quality blades
Has all popularly used tools
Great for small home repairs
Heavy
Not as high quality as other Leatherman models
Sleek and functional, this multitool has a pocket clip and quick-release lanyard ring to make it easy to carry. It is equipped with 19 different tools including pliers, a crimper, cutting hook and wood/metal file that all folds into its corrosion resistant metal body with a titanium handle.
Read more
Tools
With a better blade than the Wave, this other option from Leatherman as a total of 19 tools. Most impressively is its S30V steel blade and 420HC serrated blade. It also features cutting hook, crimper, wire cutters, scissors, wood/metal file, a diamond-coated file, a ruler, medium screwdriver, and a large and small bit driver.
Construction
It is one good looking multi-tool. It is extremely functional since it includes the most popular tools used in one package with a titanium handle that is comfortable in hand. All the tools lock into place beside the pliers, and all can be opened and used with one hand.
Portability
The Charge TTi has a pocket clip as well as a lanyard ring that makes it great for attaching to keys or a belt loop. It weighs 1 lbs., which is heavier than others, but still light to have on hand to get any job done.
"Leatherman Charge TTI+" is one of the Best Multitools on our list!
8

. Hoffman Richter HR-100 13-in-1 Multitool



Lifetime warranty
Made from stainless steel
Comes with a belt case
Some found it heavy and bulky
Tends to be difficult to open
Knife is slightly dull
This versatile tool features 13 different features for any job - an entire toolkit in your pocket. It is a multi-tool that you can use to fix and repair almost any household, camping, or survival need, but it can also double as a self-defense device if needed.
Read more
Tools
There are 13 features in this one amazing tool! The functions of this multi-tool include small knife blade, needle nose spring-loaded pliers, large slotted screwdriver, wire cutters, bottle opener, can opener, medium slotted screwdriver, metal file, a saw, mini slotted screwdriver, ultra-safe locking mechanism, Philips head screwdriver, and a large knife blade.
Construction
The HR-100 is sturdy, functional, and comes with a bonus case and lifetime guarantee. Made from ultra-tough all-440 stainless steel, you won't have to worry about excessive wear, and tear do the use (and sometimes abuse) associated with using it for your tough jobs.
Portability
The HR-100 comes with a severe nylon belt case (including a belt loop) so that you can make sure your tools are always by your side.
"Hoffman Richter HR-100 13-in-1 Multitool" is one of the Best Multitools on our list!
9

. Victorinox SwissTool Spirit X
Well crafted tools, that includes a wide variety
Ergonomic design
Compact and comes with leather pouch
More expensive than other options
Slightly hefty for taking when hiking or climbing
Almost too many tools since some are redundant
This option has 26 different functions that have all the tools needed for survival or handy work. It includes screwdrivers, a bottle opener, saws, and pliers. It is made from stainless steel, making it sturdy and won't rust, and can be stored in a nylon case of hand from the beck using its lanyard hole.
Read more
Tools
The Victorinox SwissTool is equipped with more than 20 different tools, is one of the most functional multi-tools on this list. These include the basics like needlenose pliers, scissors, metal saw, and a wire cutter that will snap through a wire with up to 40 hrs hardness. It also features other handy tools like a can opener, bottle opener, and chisel/scraper. This makes it an excellent option for camping. It has 2mm, 3mm, and 6mm screwdriver options, which make it a great alternative to a tool belt.
Construction
This multi-tool is made from stainless steel so that it won't rust. It has a lockable blade, with the tools located on the outside and pilers on the inside, when the other tools are folded it. This makes it have a more ergonomic design that is comfortable and use to use.
Portability
It weighs a little on the heavier size at 8.2 oz, but still portable—especially since it has a leather pouch. It can also be hung around the neck using its lanyard hole.
"Victorinox SwissTool Spirit X" is one of the Best Multitools on our list!
Compact, lightweight and portable
Stylish, yet durable
Has practical tools without featuring too many
25-year limited warranty
Only 7 tools
Many have issues with broken pilers
Extremely lightweight at just five ounces, this is the option to carry for those who want tools ready for every day without feeling like they are taking a toolbox with them. It has only seven tools, but the basics like a knife and pliers and has a removable pocket clip for attaching to a belt loop.
Read more
Tools
Sleek and ultra-compact, this multi-tool features 7 different tools that cover all of the main bases. It includes a stainless steel blade, needlenose and regular pliers, a large exchangeable bit driver, wire cutters, pliers cutters, and a carabiner/bottle opener. There is also an extra bit that is stored in the handle.
Construction
Made from stainless steel, this multitool is stylish. Rugged and well-made, the consumer doesn't have to worry about the performance of the tool. The consumer only needs one hand to access and use the tools. The knife can be located while the Skeletal is closed, and it locked in place, so cutting is made easy.
Portability
At just 5 ounces and 4-inches long (or 10 cm when closed), this is a lightweight option that is perfect for carrying around. Because it can fold up into itself, it can be placed into a pant or jacket pocket. There is also a removable pocket clip for attaching to a belt loop.
"Leatherman Skeletool" is one of the Best Multitools on our list!
Criteria Used for Evaluation
Expert Interviews & Opinions
Most Important Criteria
(According to our experts opinion)
Experts Opinion
Editors Opinion
Users Opinion
By Default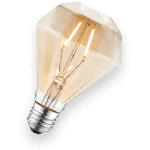 Don't forget to clean it
Obviously a multi tool is used to fix or maintain things, but remember to properly clean and lubricate your multi tool to prevent corrosion and smooth operation.
Safety First.
Be sure your multi tool is functioning properly and the tools that can lock to lock in the open position, this will prevent injury to you or the item you are working on.
Value over Price.
Make sure you look at the value of your tool rather than the dollar value when you are comparing your options and when you want to find the best multitools available to you.
Other Factors to Consider


Bottom Line
From everyday carrying for outdoor and industrial use, buying one of the best multitools are a necessity for those who want to be prepared for anything. But being named the best multitools means a lot more than the amount and kinds of tools it has. We used the set criteria detailed below to determine which are the best multitools. Being made from a reputable company is essential, but not a quality factor as to what makes a multitool worthy of buying. While all the factors above play the most significant role, consumers need to keep in mind some other things before buying.
Frequently Asked Questions
q:

Where are the best multitools on this list made?

a:

Manufacturing sites varies among companies. Many opt to make their products in China. However, Leatherman is an example of a company that makes their multitools in the U.S., specifically Portland, Oregon.
q:

What multitool does the military use?

a:

The standard issued knife of the United States Navy SEALs is often the Ontario MK 3 Navy Knife. However, keep in mind that it is just a blade. Greer has also designed its best multitools for the military with the "eFECT" Military Maintenance Tool. Other multitools can be issues as well as secondary tools, and many service men and women bring their own favorite personal device with them as well.
q:

Why should I buy a multitool?

a:

Multitools are a great buy because it allows the consumer to be prepared to fix or solve any problem from unscrewing something to open a bottle. They are convenient and portable and affordable. For those who do a lot of traveling or exploring outdoors or who travels across the country long distances, it can be an easy way to save pacing space too.
q:

What size multitool do I need?

a:

It depends on why the consumer is using the tools for. For a toolbox or glove compartment, larger multitools will be fine. Those climbing or backpacking should buy a more lightweight, compact, and travel-sized option that can fit into a pocket. Read the product description to see what is included.
q:

Do multitools need to be cleaned?

a:

Yes, like all the right tools and all the right pieces of equipment, we need to clean and take care of the best multitools that we use. They need to be wiped down after each use, and all dirt and debris need to be cleaned off them daily. If they get wet, they should be dried off as soon as possible to prevent rusting and sticking. Taking care of your tool will make sure it lasts a long time and will help it serve you well for a long time to come.
Subscribe to our newsletters