Best Natural Cleaning Products
last updated:
Oct 18, 2019
Gone are the days where we have to use household cleaners that are riddled with harmful chemicals and ingredients—after all, we don't need them to get the job down! Lucky for use we now have a ton of Green Cleaning products, which are safer and just as effective.
If you have joined the Green Cleaning movement, welcome! Just a few years ago it was reported that household cleaners were the reason for up to 10% of toxic exposure—and that is just what we know about!
Since then, many companies have begun to produce plant-based,
natural
, and even organic cleaners that are safe for families to use—so it won't be the end of the world if your family pet or your children are exposed to the ingredients in these products.
How's that for safety?!
This is the best product on our list that is currently in stock:

ECOS PRO
Why is it better?
Readily biodegradable
pH balanced formula
Made from plant-derived ingredients
EPA safer choice
GHS Compliant label
In a
Hurry? Editors choice:

Test Winner: ECOS PRO

3
Researched Sources
1k
Reviews Considered
10
Hours Researching
16
Products Evaluated
Compatibility
Effectiveness
Value
By Default
Best Natural Cleaning Products
Criteria Used for Evaluation


Compatibility
When it comes to green cleaning products there are a ton of factors we need to look for when it comes to compatibility with our needs and preferences. What can we clean with them? Are we allergic to any of the ingredients? Are they safe for everyone in the household, including pets? These are just a few of the things we looked for when we evaluated each of our products based on compatibility.
No matter what you're cleaning--whether it's in your home, office, or in a commercial setting--one thing you know for sure is that it will get dirty. To get the right cleaning products, you will need to understand what they are made of and what ingredients are needed to fight the dirt, bacteria, and germs that are on them.
It is always tempting to look at one type of all-encompassing cleaner to use on everything, but a multi-product like this may be good for most surfaces, it can be unsafe or ineffective for others. Tackling spots, spills, stickiness, discoloration, can require more than one product for the best results.
It is important to understand the surface because you not only want to ensure you are effectively cleaning it, but you also want to make sure it has a nice clean appearance, i.e. no streaks, and that you aren't harming the materials that make up the surface. For instance, a cleaner that is more abrasive or requires a more abrasive application will not be a great choice on a delicate surface.
A traditional cleaner with either a higher or lower pH can cause an etching effect that will appear over time on some surfaces that will ultimately be damaging and will look unappealing. Because of this, that surface will need either replacement which can be costly or increased maintenance which can be time-consuming and costly.


Effectiveness
When it comes to cleaning products, we definitely want something that works and gets the job down--which is why we evaluated all of our products based on how effective they actually are!
Just like understanding the compatibility with surfaces, the intended use is also important and these can go hand-in-hand. It is always advisable to read the labels of products for two main purposes. So you can see what ingredients are used and how to effectively and safely use them. Some products will not be intended to be used directly without dilution.
If you fail to dilute properly the potency may be too high and can cause damage to whatever it is you are cleaning. Knowing how to use the product and the ease of use of the product will relieve you of potentially a significant amount of frustration. This is especially important to ensure you are getting the proper use of the product.
All in all, we made sure all of the green cleaning products we chose for our list were actually effective. We read countless reviews to see how well they actually work and some have even used (or use) some of the products on our list--so, we can attest first hand to the effectiveness of some of the selections we chose.


Value
Value is not just about money, so make sure you take a look at the cost and everything the green cleaning product has to offer and compare it to how well it will fit your needs and preferences.
While cost is always a consideration, if you are in the market for natural cleaning products, this shouldn't be your chief factor that will determine which product you will buy. That being said, with a wide variety of products and prices on the market, there are very cost-effective products that are natural which can work well for you.
There are a few brands that make natural product lines that are fairly economical. Some work well, while others can be less effective at cleaning than their pricier competition. The bottom line is that if you end up buying an inferior product and end up having to use it twice as much, to get the same cleaning power of a more reputable brand, you really aren't saving too much money in the long run.
So the base price of the actual product when comparing the value, is known as the 'actual cost.' The 'implied cost' would be external factors associated with the product. The health impact on your family which may cause sickness that can lead to downtime and even costly hospital time not to mention potential long-term health risks.
If you are concerned about the environment, the risks of specific chemicals leaching into water supplies or the ground can also cause implications. Therefore, when deciding to use natural products, the actual cost shouldn't be the only thing considered when determining value. The potency of the solution, as well as the purity and associated costs or risks of use, are also a strong consideration.
Expert Interviews & Opinions
Most Important Criteria
(According to our experts opinion)
Experts Opinion
Editors Opinion
Users Opinion
By Default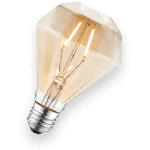 Simple Reason to Switch to Green Cleaning
When it comes to store-bought cleaning products, basically all of them are filled with harmful chemicals. We all hear of nightmarish stories on dogs licking their paws and falling ill over a cleaning product you have in your home.
Green cleaning cuts out all of that. Green products are Child and pet safe also keeps the air clean and all-around better for you and your family.
Save money
Most Green cleaners can tackle multiple cleaning jobs, so instead of having a cabinet full of cleaning products, you might only need two. If you take it a step further and make your own Green cleaning product, in the end, it saves you tons of money.
Other Factors to Consider


Protection
The Environmental Working Group or the EWG is an organization that rates products for consumer safety and environmental safety. This organization can help you determine if a product is really as healthy and, pure, and natural as it claims. You can even check out a product you are considering through their website.
They have approximately 507 all-purpose cleaners, 112 brands and 81 companies which have ratings from A to F. Characteristics the EWG looks at including hazardous substances the product contains, credibility of ingredients, number of ingredients within the product that is hazardous, whether the product is transparent with their ingredients, and whether the products are certified green.
They also evaluate and rate the overall value and substance of the product. For those DIYers or those who prefer things as natural as possible having the utmost control over what you use in your home, you can find recipes online that will give you common ingredients to make your own cleansers.
Baking soda, vinegar, lemon juice, tea tree oil, and lavender oil are all examples of natural ingredients that can be used in homemade recipes for cleansers. If you decide to make your own homemade green cleaner, we highly encourage you to thoroughly research what is effective and what isn't.
You can easily find a ton of different "effective" recipes--however, just because the surface of your home looks clean with a lot of these options doesn't mean that they are clean. If you make your own make sure you are also ridding your home of harmful bacteria and germs, and not just cleaning it on the surface.
Frequently Asked Questions
q:

What are some ingredients used in traditional cleansers that can cause a negative health impact?

a:

Quaternary ammonium compounds (quats) are strong agents used to kill germs. These ingredients cause asthma symptoms to act up. Even those who don't have asthma can develop breathing problems with frequent use and exposure to the ingredient. Quats can be found in antibacterial sprays and they can even be found in fabric softening solutions.

Many people are aware of the potential hazards of bleach on the skin, in the eyes, or the harmful effects it can have if inhaled. A very large amount of dishwasher detergent contains bleach, not only can this ingredient cause burns and blindness but it can also trigger asthma. It can also inflict asthma on those who have never dealt with the condition.

Chloroform is thought to be carcinogenic and can be inhaled by-products that are formulated using bleach.

Formaldehyde is a known carcinogen. Its a function is to preserve ingredients or it comes as a by-product of other cleaning preservatives. Citrus and pine oil cleansers are the biggest culprit of formaldehyde use. Even essential oils can have can deal with the harsh effects of formaldehyde.

Sodium borate is an enzyme stabilizer. This can have negative impacts on the hormone system it can also inhibit natural breathing and be the precursor to future breathing issues. This ingredient is most easily known as Borax.
q:

How can I tell if a product is harmful to my health?

a:

Only 1 in 7 products are rated by the EWG are rated the quality score of A or B that you'd want to show that they are low in environmental toxicity as well as are transparent in their ingredient formulation.
q:

What should I be concerned about regarding to exposure to these chemicals?

a:

Women tend to dominate the cleaning industry and those women that have been professional cleaners for some time will have an increased risk of giving birth to children with birth defects. The main concerns are reproductive problems, cancer, allergies, and exacerbated breathing irritations.

Outside of these, death, especially in infants, eye irritation, as well as internal and external burns can occur with some of these ingredients.
q:

Whath is the "hygiene hypothesis?"

a:

It is a scientific theory that aims to explain why there is such an increase in children are having issues with allergies, asthma and other autoimmune disorders. It says that we are sanitizing and over-cleaning our environments so that we are eliminating the beneficial bacteria that is needed us build up a strong and healthy, functioning immune system.

Leaky gut is an issue gaining much more attention these days and could possibly be one of the most dangerous results of our hyper cleaning and sanitation. Eliminating that good bacteria means your body no longer has the checks and balances to keep the bad bacteria from causing harm and as a result, a multitude of negative health effects occurring.
q:

What is toxic mold?

a:

The term "toxic mold" is not entirely correct. Some molds can be toxigenic which basically says they can produce mycotoxins. So the actual molds are not the toxic agent it is the byproducts or the production of mycotoxins that are poisonous. It is not very likely that you can completely rid your environment of all molds, there are always going to be some molds somewhere.

They can exist in our air we breathe, or on surfaces, we touch. If you do have a mold problem indoors, then the air you are breathing is unhealthy and as such, this exposure could be the cause for upper respiratory tract symptoms that include coughing and wheezing. It can also cause a tight chest and even be the causation of asthma development.

In general, the best course of action is to regularly work towards measures that will inhibit mold growth and proliferation in your environment.
q:

How can you prevent mold from growing in your home?

a:

General routine maintenance should be done. Regular inspections for mold or for water damage that can lead to mold development is key. Water leaks, condensation, infiltration, and flooding are all ways water can get into your walls, windows, or floors and provide that moist environment mold needs to grow. It is highly recommended to:

Ensure your humidity levels are in-check and low. They should not be higher than 50% and you can use a dehumidifier or even an air conditioner to decrease those humidity levels. Because humidity adjusts with the environment throughout the day, you will need to keep an eye on your levels at increments throughout the day to ensure you are meeting that optimal amount of below 50%.

Ensuring you are properly ventilating your home can help. Mold inhibitors can be mixed in with paint. Your carpet acts as a large filtration system in your home and can attract all types of bacteria and grime. If you enjoy the carpet, try to keep it out of rooms that can get moist and be exposed to higher humidity. A bathroom, for instance, would be a place you would not want to install carpet.

And, of course, cleaning regularly with any of the green cleaning products featured on our list above will help as well. Just make sure you dry those hard to reach areas when you clean them. this will help you prevent any mold from growing in those forgotten areas once you clean them up.
Subscribe to our newsletters