10 Best Natural Sleep Aids Tested and Compared
last updated:
Oct 17, 2019
Even after a hardcore workout that tires the body, many find it hard to fall asleep. Getting an active mind to quiet down takes time. And no one wants to be tossing and turning and calculating how many hours of sleep they will now get if they were to just fall asleep.
Not enough and poor quality
sleep
can be very negative about a person's health. This includes muscle loss for athletes, as well as risk for obesity and heart disease. That's where taking the best natural sleep aids comes in.
Natural sleep aids consist of herbs, amino acids and hormones like melatonin that are designed to help the consumer fall asleep faster and have a better quality of sleep. They contain non-habit forming ingredients that are safe to consume and have no side effects.
Take a look at the awesome options we found below!
In a Hurry? The test winner after 13 hrs of research

Natural Factors Stress Relax Tranquil Sleep
Why is it better?
Chewable
All-natural and third party tested
Effective
Great taste
In a
Hurry? Editors choice:

Test Winner: Natural Factors Stress Relax Tranquil Sleep

6
Researched Sources
1.2K
Reviews Considered
13
Hours Researching
20
Products Evaluated
Product Purity
Effectiveness
Value
By Default
10 Best Natural Sleep Aids
Criteria Used for Evaluation


Product Purity
The ingredients are incredibly important because you need to be aware of exactly what you are putting into your body to ensure that you are consuming a product that is safe to use over time.
The ingredient list is among the most important things to look at in these sleep aids. It's a necessity that it contains all-natural ingredients that are safe for consumption and have been proven to work in clinically-based studies. There are two kinds of ingredients typically found in natural sleep aids: herbs and neurotransmitters (which are further detailed in the next section). The most popular ingredient is melatonin.
With that said, the common list of ingredients found in natural sleep aids is detailed below:
Melatonin: This is the most common ingredient and most known sleep aid. Melatonin is a naturally occurring hormone produced by the pineal gland in the brain that helps regulate your sleep and wake cycles.
Valerian Root: This is a natural medicinal herb that was described by Hippocrates as being a remedy for insomnia. The natural sedative calms the nerve cells in the brain by blocking receptors to "turn off" the brain.
Chamomile: This flower is used as a medicinal herb as early as in ancient Egypt and Rome. It has calming effects on the nervous system, as well as soothes the digestive system.
Passion Flower: This flower also treats sleeplessness by reducing anxiety.
Lemon Balm: Another calming herb, lemon balm's leave have a smell that has a soothing effect to help fight restlessness and reduce anxiety.
Hops: Many no hop as being found in beer, but studies found that it also increases sleep time.
GABA: Gamma-aminobutyric acid (GABA) is a naturally produced amino acid that calms nervousness and anxiety by blocking neurotransmission in the brain. Those with insomnia tend to have reduced levels of GABA.
5-HTP: Hydroxy L-tryptophan or 5-HTP is another naturally-occurring amino acid that increases the production of serotonin. 5-HTP is converted from the amino acid tryptophan, which is what's found in turkey that makes those who eat is sleepy. Combined with GABA, this is a powerful combo to combat restlessness.
L-theanine: This is another amino acid, this time found in tea leaves. It boots GABA as well as serotonin and dopamine to induce calming effects in the brain.
Vitamin B6: Vitamin B6 is sometimes included in natural sleep aids to aid in the metabolism of amino acids and neurotransmitters, such as GABA, serotonin, and tryptophan.


Effectiveness
We all want to invest in something that actually works for us, which is why we rated each of the products on our list based on how effective they actually are.
The combination and inclusion of certain ingredients relate to how potent it is. How well does this sleep aid work? It's also important to read instructions to consume the natural sleep aid supplement properly in order for it to work when it's time for bed. How soon does the consumer need to take the aid before bedtime?
Some options need to be taken every night to see real results, but others only need to be taken on that particular night. However, some remedies like chamomile can cause side effects for those with an allergy for when mixed with other medications. Even the best natural sleep aids might not be enough for some.
It's best to limit caffeine intake during the day if experiencing a hard time falling asleep at night. Exercise can also promote healthy sleep cycles, so try to get in that workout for at least 30 minutes, four times a week. Practice mindful breathing and meditation to unwind and stay off of phones and other electronics before bed.


Value
We all want to get the most for our money, so make sure you are purchasing a sleep aid that truly brings value to your life from the very beginning.
Overall, is this product worth buying? Does its price tag justify its cost? These are just a few questions that we made sure to ask ourselves before we chose a product for our list of reviews--and we encourage you to do the same because some supplements can be pricey, but if it works extremely well, then this is a fair trade.
One important thing to note here is that value is not just about the price of the product, although it is an important factor. First and foremost, you need to make sure you set your budget and if you are on a strict budget you need to make sure you stick to it and prioritize cost as you go along your search.
Once you have narrowed the best options for you based on what you can afford, you will want to take a look at everything they have to offer to ensure you are getting something that actually works for you. At the end of the day, value is all about cost and effectiveness and how well the two correlate to your personal needs and preferences.
Expert Interviews & Opinions
Most Important Criteria
(According to our experts opinion)
Experts Opinion
Editors Opinion
Users Opinion
By Default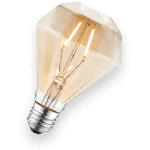 Insomnia
If you suffer from true, chronic insomnia you may find that a lot of the products on our list of sleep aids may not work for you at all. There is nothing wrong with trying them out, but keep this tidbit of information in mind.
Other Factors to Consider


Use
Not sleeping well should not go untreated. Poor sleep not only results in feeling less alert, less focused and sluggish the next day, but it also has more harmful health consequences. Regular poor sleep increases the chance of obesity, heart disease, and diabetes. It can even increase muscle loss for those dieting.
That doesn't mean running to the doctor for a prescription or to the drug store for an over-the-counter option is the best solution. Taking sleeping pills can increase the risk of becoming dependent on them. Sedative pills, both benzodiazepines, and non-benzodiazepines can cause memory problems, hallucinations, sleepwalking, weight gain, and side effects as serious as suicidal thoughts.
Other more common side effects include dry mouth, dizziness, lack of focus and rebound insomnia. Natural supplements are a great alternative since they don't contain any addicting ingredients. Going the natural route reduces dependency and other negative side effects. In fact, there are close to no side effects from natural sleep aids—although some experience a sleep hangover.


Safety Hazards
Always read the recommended instructions before consuming these sleep aids. It's never a smart idea to take more than the recommended daily dose. Never consume with other sleeping pills or alcohol. Never take a sleeping aid then drive or operate machinery. Also, consult with a doctor prior to purchasing to see if it will clash with other medications.
If you already know you are sensitive to certain ingredients or that you often react poorly to new supplements, then you will really want to take a close look here. Make sure to take a close look at the ingredients on the product to make sure that what you are considering purchasing actually wors for you.
We suggest taking half of a serving as well when you first get a supplement to see how it works for you. Some of us who don't have actual sleep issues may end up getting groggy and tired with just half of a serving, meaning if we take a full dose we may wake up the next day groggy and tired.


Bottom Line
Having all-natural ingredients isn't enough to make it stand out in a sea of other natural sleep aids. And while its effectiveness is extremely important, it isn't the only deciding factor as to why consumers should buy it. We did all the research so that you can avoid spending hours looking up safe and reliable supplements and instead get some more of that much-desired shut-eye.
To find which natural sleep aids are the best we used a set list of criteria that are detailed below.
Keep in mind that everyone reacts and responds to supplements in different ways. What dosage works for some may not work well (might be too potent and results in headaches or next-day sleepiness, or not strong enough) for others. This also depends on why the sleep aid is being taken.
An insomniac might need a high dose. However, those looking to overcome jet lag or strive for a better night's sleep before a big day will find these aids to be great remedies. At the end of the day, it is important to remember that there is no single perfect solution for everyone, so make sure you take your time to ensure you get something that actually works for you.
Frequently Asked Questions
q:

Are natural sleep aids safe?

a:

Yes, these supplements are safe since they are non-habit forming and contain no drugs. But consult with a doctor beforehand. Read ingredients to make sure there are no allergies to any of the herbs.
q:

What is in natural sleep aids?

a:

This varies among brands, but generally it includes natural herbs and neurotransmitters that help bring on a restful state of being.
q:

What is the strongest natural sleep aid?

a:

This also varies among consumers. Look for an option with a higher melatonin mg per serving, or a combination of ingredients to maximize results.
q:

What natural sleep aid can you take while pregnant?

a:

Consult your doctor if you are considering taking a natural sleep aid when pregnant. Some may not recommend taking herbal supplements, but generally, melatonin is safe to use.
q:

What is the best non-addictive sleep aid?

a:

Any of the options on this list work well as a sleep aid, and contain no addicting ingredients.
q:

What is the best natural sleep aid for anxiety?

a:

All of the best natural sleep aid selections on this list feature ingredients that have been found to reduce anxiety and restlessness.
Subscribe to our newsletters