10 Best Nike Running Shoes for Roads & Trails
last updated
Jul 12, 2019
Nike is one of the most popular brands out there--so it is no surprise that finding the best Nike running shoes can be quiet the feat. Since we know how difficult this can be, we have taken the time to research and review the best of the best, so you don't have to.
Nike is a household name everywhere you go—whether you are a serious runner, a
casual athlete
, or a recreational wearer you have heard the name before. Nike offers a large selection of athletic gear and one of their most successful and popular items are their high-quality running shoes. The shoes we have included on this list are among the best of the best Nike has to offer and we are confident they are all capable of meeting all of your trail and road running needs.
Check them out!
In a Hurry? The test winner after 13 hrs of research

Zoom Fly
Why is it better?
Optimized for high-performance running
Smooth stride
Durable enough for use in multiple marathons
Form-based rubber sole to improve comfort
In a
Hurry? Editors choice:

Test Winner: Zoom Fly

4
Researched Sources
2k
Reviews Considered
13
Hours Researching
17
Products Evaluated
Breathability
Protection
Flexibility
Terrain
By Default
10 Nike Running Shoes Reviews
Optimized for high-performance running
Smooth stride
Durable enough for use in multiple marathons
Form-based rubber sole to improve comfort
Runs small and narrow
Breaking them in can be painful
The Nike Zoom Fly running shoes are based on Nike's Breaking2 project, Nike's attempt to break the 2-hour marathon record. They consulted numerous world champion runners, engineers, coaches, and biomechanics experts as part of the project. These Nike running shoes were one of the developments to come out of Breaking2's research.
Read more
Comfort
This shoe uses nice foam cushioning for the sole that uses new materials to remain nice and light. It has a carbon infused nylon plate that offers a nice snap when you run. The sole is a foam-based rubber material for a smooth stride and the upper is highly ventilated and secures your foot very well. Overall, the whole shoe is designed to be responsive as you run.
Durability
This is a Nike running shoe designed for marathons. The soles are much more durable than you'd expect for their feel. They won't last you forever, but they have a good lifespan that will get marathon runners through several races.
Cost or Value
It's cheapest of the shoes that came out of the Breakign2 project, which you'll notice if you try them all out. The primary difference is in the materials. They're not cheap, but also not the most expensive high-performance Nike running shoes on the market. This is a good option for a runner who wants a nice balance between budget and performance optimization.



Reasonably priced
Well ventilated with mesh sections of the upper
Highly versatile
Dual-density Phylon provides comfortable
Outsole durability is strong
Reinforced heel & toe
Ghillie lacing system keeps debris away
Heel pull loop allows you to put your shoes on easily
Some runners had minor durability issues in the upper
Sizes may run small
While not the top of the line, the Wild Trail's are a solid Nike running shoe for men the casual trail runner. Here you won't find fancy technology, pink outsoles or gel contouring, but what you will find is a great shoe that will take care of your feet. It comes with what you'd expect from essentially any pair of Nike kicks: Good design, relatively light, well cushioned, breathable, durable and with just a touch of pizzazz.
Read more
Comfort
This is a comfortable and stable pair of running trail shoes. It has dual-density Phylon that gives the shoe more cushion and provides comfort. It breathes well and keeps the sweat away. The tongue and collar are padded for comfort as well.
Protection
The upper consists of a Ghillie lacing system which helps to keep debris away. The toe and heel are reinforced for added protection.
Cost and Value
This Nike running men's shoe is actually quite average if not affordable. The overall durability and quality of this Nike running trail shoe are great with only a few minor complaints of the upper wearing. It has flex grooves and gripping lugs that provide great traction.
Lightweight for Increased Performance
Highly flexible
Increased cushioning in midsole and heel to increased spring
Mesh material that increases breathability
Not as durable as you would expect
These Nike running shoes for men are definitely the priciest option on the list, but if you are willing to make an investment they are definitely worth the cost. They are a top of the line long-distance race shoe--so if you are an ultra-marathoner this is the shoe for you.
Read more
Comfort and Stability
These Nike running shoes are very comfortable and stable. They feature a new EVA compound along with a carbon plate. Furthermore, they provide optimal cushioning--unlike many other flat racing shoes. They are highly responsive and are designed for speed.
Durability
These shoes are pretty durable but definitely not the most durable option. They have a rubber outsole and feature lug patterns to improve traction. While they aren't the most durable, they are the best for speed and races. In fact, Eliud Kipchoge ran a 2:00:25 marathon in these!
Cost and Value
These shoes are very expensive but worth the investment if you are a serious long distance runner. They provide stability and comfort but may not be as durable as you would expect them to be.
Highly responsive cushioning
Supportive fit
Excellent traction provided
Good ventilation
Great grip on a variety of surfaces
The toe box is a bit narrow
Shoes run small at times
Lupinek Flyknit Low Nike running shoes for men found its place on our top ten list because of its responsive cushioning, and supportive sole design. Its cushioned soles minimize shock impact and its durable outer sole provides necessary traction necessary for safe and production workouts. No matter what type of running you do, these shoes will provide you the stability, comfort, and support you want and need.
Read more
Stability
Much like other Nike running shoes on the list, the NIKE Men's Lupinek Flyknit Low provides responsive cushioning during your run that aims at keeping your feet protected and comfortable even on the longest and most intense of runs. They support your feet with a firm yet comfortable fit and shock-absorbing soles. It's a lightweight shoe and features a great design that looks and feels great at mile one and mile 10 and onward as well.
Durability
The NIKE Men's Lupinek Flyknit Low is a great example of what a durable and quality made running shoe looks and feels like. The soles hold up well under wear and tear of both indoor and outdoor running and are well suited for all terrains. The outer shoe material is durable and resistant to snags and tears and protects your feet from the elements.
Cost and Value
As with many Nike band shoes, these can be a bit pricey, but you are paying for the brand name and the quality that comes with that. When you try the NIKE Men's Lupinek Flyknit Low for yourself you will see how it is a great investment into your running gear and chances are it will not take long for you say you are not disappointed.
Flymesh upper allows feet to breathe easily
Increased stability thanks to triple-density Dynamic Support System
Cushioning for responsive toe-to-heel movement
Heel counter adds support
Supportive glove-like fit
Provides good traction on a variety of terrains
Crash rail allows for smooth transitions
Deep flex grooves increase grip
May be narrow in the midfoot
Sizes may run large
The Air Zooms Nike running shoes are versatile and can be used for short and long distances easily. They're massively stable, cushioned, and breathable guaranteeing you increased performance on the track.
Read more
Comfort
The Air Zooms Nike running shoes offer excellent comfort while running, walking or any other sports activity that you may be into. Containing dual-density foam in the midsole and Nike's Zoom unit decoupled crash pad in the forefoot provide the wearer with a smooth, supportive ride. Some of the runners suggest that these are ideal shoes for those who have flat feet.
Durability
The rubber sole offers a bit more durability as well as a grip to the shoe. These really do not seem to have many issues regarding the overall quality. It provides good traction on a variety of terrains, and its deep flex grooves increase grip while you run.
Cost and Value
These are priced significantly higher. However, they can be found on Amazon for a pretty fair price, and are well worth your money. Its upper mesh materials allow your feet to breathe easily. It has a triple-density Dynamic Support System that provides support like no other. Additionally, its heel counter adds support to your run. It has a nice supportive glove-like fit.
Good traction
Cushioned support
Durable design
Many color options
Sizing issues reported by some
Fit may become loose over time
Revolution 3 womens Nike running shoes do what they do very well which is why it is a great choice for female runners who are looking for a pair of quality running shoes. They are perfect for flat surface running and while they may perform decently on trials and uneven ground, they are not ideally designed for such terrain. Revolution 3 women's Nike running shoes are a perfect choice for beginner and experienced runners alike who are looking for a pair of casual every day running shoes or a good pair of training shoes.
Read more
Comfort
The NIKE Women's Revolution 3 keeps with the fine tradition of the Nike name and provides quality and comfort that few other brands can. The shoes are comfortably padded and designed to reduce shock impacts and will help cushion and protect your feet with every step you take. The design of these shoes provides stability and helps you stay comfortable during long runs on the asphalt or when your runs take you to the trails.
Durability
These Nike running shoes have been tested by the runners in all sorts of trail environments and hold up well to the wear and tear that is commonly associated with active runners. From cold to wet, to steep and mountainous terrains, this shoe can handle whatever you can throw at it. This is why the NIKE Women's Revolution 3 is popular among female runners who are looking for a good all-around pair of running shoes.
Cost and value
The NIKE Women's Revolution 3 is a mid to high priced Nike running shoe for women, but with the quality of the trail shoe you will receive makes it worth it. You get comfort and support along with a stylish look and durability that will serve you well. You will have a high performing shoe that increases your run time and performance and keeps your feet protected.
Very flexible for a barefoot-like run
Stylish look
Good comfort and support
Doesn't offer much arch support
Sizes run small according to some reviews
Men's Air Huarache Nike Running Shoe is another great shoe by this well-known brand that is Nike. This shoe is unique in that Nike introduced some new style items with this model. It has improved cushioning and support over some older Nike models and also features strong sole traction and shock absorption capabilities.
Read more
Comfort
The Nike Men's Air Huarache Running Shoe is made to support your feet and provide protective support and cushioning for high impact surfaces like asphalt and rough terrain. These Nike running shoes for women are stable and fairly comfortable, according to many customer reviews, and offer a great fit, though some report they may not be the best shoe choice for long-distance marathon type runs.
Durability
The quality of the Nike Men's Air Huarache Running Shoe is on par with many other Nike bran models though it is not as great as some of the more expensive models out on the market. They hold u well to daily runs and workouts and are good for jogging and training though some reviews state that they start to lose some of the support and durability of the tread after many long-distance runs.
Cost and Value
You can find Nike running shoes for women in many different places with varying price tags and the Nike Men's Air Huarache Running Shoe seems to be fairly consistent right in the middle of these price ranges. With the affordable price and durability guaranteed, you definitely have value for money and that makes this a shoe that is worth considering when you are looking for a new pair of running shoes.
Mesh integrated into the design to make it lightweight
Padded for maximum comfort
Durable design made to last for long distance running
Affordable
Some lacing issues
Some runners thought the shoe was too narrow compared to previous models
The Air Zoom Pegasus 34 is part of a long-running series of men's Nike running shoes. The AZP series is a solid example of what Nike has to offer for trail and distance running.
Read more
Comfort
The Air Zoom Pegasus 34 Nike running shoes are designed with a Nike engineered mesh to make it both lightweight and to give it a sure fit. The AZP 34 also contains pocketed air sections on the toe and heal for more comfortable and impact sensitive cushioning. Some runners have seen some issues with the narrowness of the Pegasus 34, as well as some issues with the lace length and maintaining a tight tie during use.
Durability
Many runners have praised the Air Zoom Pegasus 34 for having remarkable durability in terms of extensive use. The AZP 34 was designed for long distance endurance and that is exactly what the shoe design is great for. It should be noted, however, that the Air Zoom Pegasus 34 has been said to have signs of increased wear when used for other athletic activities.
Cost and value
The affordability of the Air Zoom Pegasus Nike running shoes is really what earns it a place on this list. These shoes are a quality Nike product for a more modest cost, providing reliability within a lower price range.
Well ventilated and allows your feet to breathe easily
Dynamic Support platform provides stability
Inner sleeve and sock liner provide comfort
Lunarlon midsole foam helps absorb shock
Pressure-mapped outsole provides great traction
Flex grooves provide flexibility
Flywire cables provide good support
May be a little snug on the heel
Sizes run small
A lightweight Nike running shoe for men that offers a lot of stability and support is ventilated and provides a good amount of traction while you run.
Read more
Comfort
The overall comfort of these Nike running shoes seems to be satisfying to most runners. There are mixed reviews about the arch support with some runners saying it works wonderful and others stating it hurts. The Lunarlon midsole foam helps absorb shock while you run. It is well ventilated and will allow your feet to breathe easily. Its Dynamic Support platform provides stability. It has flex grooves that provide flexibility and allow for a more natural run. Additionally, the Flywire cables provide good support.
Durability
There were no reports of wear and tear on the Lunarglide 9 Nike running shoes for men. This shoe is made of quality material and will last you a long time to ensure you track your running progress accurately.
Cost and Value
The Nike brand can be a bit on the pricey end, but the end result is worth it. This is more or less the standard procedure for Nike shoes, so this should come as no surprise.
Zoom air to improve responsiveness during step
Highly breathable Mesh
A rockplate lining on the forefoot
Dynamic fit to improve comfort
Slightly costly to some users
One look at these women's Nike running shoes and you can see they are itching to tear up some rocky trail, give them their wish and take them for a spin! Sturdy, strong, durable and light, the Wildhorse 4's will back you up every step of the way.
Read more
Comfort
There are no complaints of comfort with Wildhorse 4's; just like their predecessors, the Air Zoom Wildhorse 3, you can rest assured that your feet will enjoy your run. It has Dynamic Fit technology that provides great support. It is well ventilated and allows your feet to breathe easily. The Phylon midsole provides added support to the heel, although some runners did feel some discomfort in the heel area.
Durability and Quality
This is a quality and durable Nike running shoe that will last a good amount of time. You can expect to get about 300-500 miles out of it. It has a waffle outsole that provides great traction, and lugs on the outsole that also provide a great grip.
Cost or value
The protection of the Air Zoom Wildhorse 3 Nike running shoes is really amazing. It has a rock plate that helps protect you from debris, high-abrasion TPU bars that protect your feet from debris, and its sticky rubber forefoot is great on wet surfaces. These shoes are moderate price and a great durable option for all trail runners out there.
Criteria Used for Evaluation


Breathability
Breathability is a factor that we consider in all of our shoes--if you have taken a peek at any of our other reviews or buying guides you have definitely seen this one as one of the factors we use across the board. In fact, breathability is something you need to consider in everything you wear and even the running gear that you use. Breathability is an incredibly important factor in your running shoes because it is important that your feet stay cool and dry during each and every run. If you suffer from excessively sweaty feet you may want to appreciate the breathability of your shoes in order to get the most out of your running shoes.
The Nike running shoes we feature on our list are all really breathable--although, of course, some are more breathable than others. Breathability is also personal preference to an extent since some people like more ventilation than others. When we looked at breathability we looked for shoes that will keep your feet well ventilated, cool and dry. We also made sure that they effectively wicked away moisture so your feet would stay dry and chafing and blisters wouldn't occur. Breathable shoes are typically made of lightweight mesh, synthetic fabric, and other features that allow optimal airflow and this is something Nike brand does well. Keep in mind that depending on the terrain you are running on, you may have to sacrifice some breathability--however, there is a perfect breathable pair of shoes for all types of runners.


Protection
While protection may not be the first thing you think about when looking for your next pair of running shoes, it definitely should be at the top of your list. After all, you need to make sure that your feet are protected from the terrain and environment you are running on. If you are a trail runner you know that you encounter natural obstacles and difficult terrain that could easily hurt you if you don't wear the proper shoes that can protect you from everything that comes your way.
Another important thing we considered when evaluating the overall protection of the running shoes on our list is how they protect you from impact and potential injury. Here you will also have to consider what your feet need specifically--you need to figure out whether or not you have pronation issues, if you need more or less arch support, do you need additional insoles or orthotics to fit your shoes, and anything else you can think of. This is important because no matter how amazing a pair of shoes are, it doesnt't matter if they don't meet your specific needs. You will find that different levels of cushioning provide the right protection for certain runners and how the shoe is designed makes it perfect for either off-road running or road running.


Flexibility
If you want to make sure the running shoes you wear allow your feet to move naturally, you will need to look at the overall flexibility the shoe provides. Sure, if you need more support and stability help, you will find that the shoes that are right for you may be less flexible than other shoes. It is perfectly fine to sacrifice some flexibility in order to give your feet the perfect pair of shoes--after all, it is much more important that your shoes fit your support and stability needs before they allow for full range of movement. In fact, a full range of motion is not ideal if you have severe pronation issues.
However, if you are a neutral runner you can run in more flexible shoes and enjoy the natural feel of your stride. Flexibility will increase your comfort and help you get the most out of your runs every single time--so you can keep going and going and going. When looking for the best pair of running shoes for yourself, you will notice that some material is more flexible than others. Less breathable shoes often utilize more durable materials--but this is only a sacrifice you have to make if you are running on more technical terrain.


Terrain
Like all of the factors we have mentioned, the terrain is an incredibly important quality to take a look at when looking for the perfect pair of shoes. This is because shoes are designed for certain types of terrains and ensure that the shoes perform optimally on the terrain it was made for. For example, trail running shoes are not the best option for running on the road or on a treadmill and vice versa. Nike produces all types of shoes, designed for all types of different terrains, uses, and sports--our list focuses on running shoes so let's continue to chat about that.
When looking for trail or road running shoes, one of the biggest differences is the outsole. Shoes for technical terrain have more durable outsoles and offer much more traction--some may even have lugs for additional grip. Trail shoes need to be more durable since you will encounter much more along the way--the material they are made of is also designed to be more abrasion resistant when compared to road shoes. So, as you can see, the terrain is incredibly important if you want to get the most out of your shoes and ensure that you get the most life out of them.
Expert Interviews & Opinions
As a distance runner, I need my racers to be lightweight so I can feel light and confident chasing down a PR on a race day. I race on both road and trails though, so I appreciate a bit of underfoot protection and cushion while racing distances from the marathon and beyond. I like to look for a forgiving upper that allows for swelling during ultras and prevents blister formation. For me, I have had great success with the Nike Vaporfly collection and the Hoka Torrent.
Most Important Criteria
(According to our experts opinion)
Experts Opinion
Editors Opinion
Users Opinion
By Default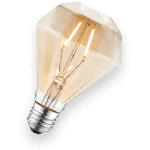 Look for Ventilation!
Whether you are looking to run on the trail or the road, it's important to have a pair of running shoes that work for you, rather than against you. Do you know what it's like to run with sweaty feet? It can lead to moisture build-up, odors, irritation, and inhibit your ability to run at your full potential. Empower your runs by looking for footwear that is made from ventilated materials and focused on increasing breathability.
Know the Terrain and Know Your Outsole!
Picking out the right running shoe takes knowing the terrain and the outsole. Reason being, each shoe is intentionally designed for certain environments and terrain. For example, running shoes with traction features and added durability on the outsole are better for trails, or rougher terrains. Before purchasing your next pair of running shoes, take the time to figure out where you plan to run. Understanding your running habits can help highlight the best shoe for you.
Other Factors to Consider


Bottom Line
At the end of the day, the most important thing you consider when looking for the best Nike running shoes for you is that they cover all of your needs. You need to make sure that you invest in a pair of shoes that are comfortable and fit your specific needs. All of the shoes on our list are great options to consider, but there is no pair that is perfect for everyone--if there was, Nike wouldn't have so many options available. So, at the end of the day, you need to keep your needs in mind when choosing your next pair of Nike shoes.
Make sure that you consider your foot type, how far you plan on running, where you plan on running, and what your budget is. We tried to cover all of these areas and more--so, we encourage you to do the same. Our buying guide is designed to help you find the perfect pair of running shoes for you not just show you what the top 10 is. While our list is in ranking order that does not mean the number one pick is the best option for everyone. Regardless of what your budget is, take your time when choosing your next pair of shoes--you will be glad that you did!


Fit
The fit is something many of us often forget. We get caught up in the hype about what other people have to say about a specific pair of running shoes and we focus on all of the other features that we sometimes forget to make sure that they are the perfect fit for us. Nowadays it is hard to make a trip to the store to try things on for size, so we often end up ordering our shoes online. And, while there is nothing wrong with that whatsoever, it means that we often neglect to make sure we are getting a pair of shoes that truly fit us.
When looking for the right fit, make sure to measure your feet appropriately and look up reviews from actual users. Unfortunately, sizes can vary not just among different brand of shoes, but also between different models within the same brand. You will find that some Nike models are more narrow than others while others may be designed for wide feet. This doesn't mean that they won't work for you, it just means that you will have to make sure there is a size available to fit your foot properly. It is really important you take your time here because even though you can most likely exchange or return your shoes, that is still a hassle that will set back your training.
Frequently Asked Questions
Subscribe to our newsletters