10 Best Nike Sports Bras Reviewed
last updated:
Jul 31, 2019
Sports bras are like any other
piece of athletic equipment
, they help supplement and subvert the smaller discomforts so that
you can go faster and farther
. You deserve to feel like you can do whatever activity suits your wants and needs without discomfort.
Regardless of your regimen requires running, skipping, or dancing you can be certain that there is a Nike sports bra that will support you. They are a brand that is trusted from the running and athletics community worldwide.
We at RunnerClick put in hours of dedicated research, finding that Nike has proven their reliability as a name again and again. The wide variety of sports bras available from Nike means it's easy to find the best choices and we are happy to help you sort things out.
This is the best product on our list that is currently in stock:

Pro
Why is it better?
Racerback cut for mobility
Wide variety of colors and prints available
Comfortable
Lightweight
Breathable
In a
Hurry? Editors choice:

Test Winner: Pro

18
Researched Sources
1648
Reviews Considered
20
Hours Researching
21
Products Evaluated
Support
Comfort
Fit
Value
Materials
By Default
Criteria Used for Evaluation


Support
There is a flexible lower band that provides more support while you are working out. The other impressive elements of maximum support are achieved by the padded cups that firmly support and hold the breasts in place. The padded cups still leave room for a good bounce around without squashing the breasts against one's chest. Its surprising the Nike sports bras have been able to provide such support without using any wiring.
The support needed by all female athletes is a mix of their sporting activity and their size. This collection of bras from Nike have been designed and geared to offer maximum support needed by any female athlete living an active lifestyle. In the event that you take part in various exercises, it's shrewd to outfit yourself with a few distinct styles of sports bras, ones with more support for high-affect are and some less constrictive ones for low-affect exercises.
All sports bra are designed in a way that they provide 3 levels of support: low, medium and high support. Low support is perfect for low impact sports, medium support bras are fit for medium sports and high support bras are the best for high impact sporting activities.


Comfort
As for comfort, the racer-back design of these sports bra will make sure you are comfortable and the wide under-band provides the maximum support possible.
Of course, comfort was high on our criteria list, as no one wants to run in something that hurts or is too constricting. You need something that is soft, freeing, and yet still supportive. Trust me, ladies, comfortable-supportive-sports-bras do exist! And everyone deserves at least one comfortable bra that they can throw on whenever they don't want to want to wear one of those wire, push up bras. Not all wire bras are bad, but none of these bras are a bad choice. Nike has proven their trustworthy quality name yet again because you really can't go wrong with any one of these bras.


Fit
While finding any bra that fits just right can be hard, sports bras can be even harder to find that perfect fit. But do not give up ladies, your perfect bra is out there, and once you find it, it will put all your other bras to shame. Forget what Victoria's secret is, you have discovered Nike's bras and they're wonderful.
ts very essential to have the right size and fit of your sports bra as this will enable you to enjoy a sporting activity without any fear of pain or chaffing. Though finding the right size of your sports bra might be close to impossible. More than 80 percent of women wear sports bras that shockingly enough, are not the proper fit for their body. Proper cup size and circumference will ensure that any one of these bras could become your favorite bra for working out and for everyday wear. Uncomfortability is kept at bay when working out by having a good sports bra. With the demand for good sporting bras getting higher each day as more ladies get involved with sporting activities, it seems most appropriate that athletes have the perfect fit when wearing their sports bra. More important than ever to ensure that the perfect fit is found. Nike has a section in their website where all information and a guide with regards to finding the perfect bra size are provided, and an additional FAQ section is also there.


Value
The Nike Sports bra are a little costly depending on the design and type. The additional features are worth every dollar that you as an athlete will spend when buying the Nike Sports bra. That is why they are among the best on the market.
You always want to buy something that is of good quality. You don't want something that falls apart after one wash. Nike has made quite a name for themselves in the sporting industry. When you buy Nike products you know you are going to get a quality product that will last you a long time. Nike products are strong and dependable and you know you are getting your money's worth when you purchase one of these bras.


Materials
The best material has been used to make sure the Nike bras are the best and excellent too. The material is very comfortable against the skin and during any workout, the material is able to wick the moisture away from the body. The ability of these bras to absorb sweat during a work out session doesn't affect the texture of the material, it still remains soft even when the athlete is doing high impact sporting activities. This is due to the sturdier fabric and construction.
The material is also washable and made from 88% of polyester material, this makes it machine washable. You can literally wash the bra repeatedly and it still looks as good as new. The material makes sure that the Nike Sports bra are very supportive. Let's take for instance the Nike pro rival which accomplishes the most elevated amount of support in the gathering. The bra includes firmly weave nylon texture with fitting stretch and elasticity for expanded support and a reliable, pressure fit. The molded froth embeds in the cups and racer back outline gives extra support. The polyester pressure materials that involve the bra were held to new testing models for upgraded bolster and a more steady fit.
Expert Interviews & Opinions
Most Important Criteria
(According to our experts opinion)
Experts Opinion
Editors Opinion
Users Opinion
By Default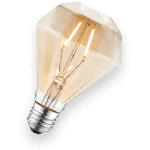 Larger means more support
If you're large chested, you're going to have to be mindful of the strap design on the bra. Generally, a thicker, cross-back design will be more suitable for ladies in this category than a cute spaghetti strap number. You may have to compromise style, but it'll be well worth it!
Always go for comfort and performance over style
While it may be tempting to choose a sports bra based on how it makes you look we recommend thinking about what you'll be using it for first and choosing one that will fit your needs. Most of the products on our list are pretty stylish anyway, and in the end you'll be glad you're comfortable and your happiness will be what ultimately makes you look good.
Other Factors to Consider


Features
Band: The band of any sports bra, provides the primary source of support and acts as the only foundation of the Nike bra. Without it then there is no sports bra, that is why it ought to firmly and effectively snag itself around the rib cage, just with the right amount of grip. You can test the grip by fitting in two fingers between your body and the band ( not more than 2 fingers), then that is a sign of a good fit of the band. Wide bands tend to provide more support during sporting activities compared to their narrow counterparts.
The other features are the shoulder straps. They should be secure and provide minimal stretch as this will reduce the up and down bounce when working out. To test the fit of the shoulder strap just put two fingers between your shoulder and the shoulder strap (only two fingers). Also, the wider the shoulder strap the better its ability to disperse the weight and hence offer maximum comfort, unlike the narrow straps.
It's important to note that the straps should not slip off or dig deeper into your shoulders during high impact sporting activities. It's important to note that adjustable straps offer the most customized fit that a person may need depending on their size and sporting activity. The adjustable straps are often found on the encapsulation style sports bra.
Back closure: Not all bras have this feature, some sports bra are the pull on over your head type of sports bra. It's a unique feature. The back closure type of sports bras has hooks with them to enhance a more comfortable fit. They are also easier to get on and take off. It's important to note that when fitting a new back closure sports bra, use the furthest hook. This will enable the bra to stretch out so that in future you can use a closer look.
Underwire: The underwire feature is very important in enhancing the support of any sports bra. A must feature for this sporting apparel. The underwire is able to support each breast individually and helps to reduce the bouncy movement. The underwire should lay flat just below the breast tissue, and against your rib cage. You should check to make sure it does not poke or pinch you.
Sports bras from Nike tend to have impressive features that enhance support, comfort and maximum efficiency. Looking at the Nike Pro Classic Bra you will notice it has evolved from the popular Nike Pro Bra and has features like a new racer back that is specifically made to increase the support of your breasts. Another updated feature would be the chest band that is groomed for a softer feel.


Style
The Nike sports bra will not give a uni-boob look when worn under clothes. They also come in a variety of colors and designs. The Nike Sports bras are perfect because they come in every variety of color one could want.
One can actually utilize the Nike sports bra to look elegant while heading off to the gym. It will give you the best chic watch while working out. The Nike Pro Rival Bra accomplishes the most abnormal amount of support in the accumulation. The bra includes firmly weave nylon texture with fitting stretch and elasticity for expanded support and a stable, condense fit. It is the main part-embodiment style bra in the accumulation, with independent completely formed cups to help convey molding and reinforcement where the sportswoman needs it most.
The formed froth embeds in the cups and racer back plan give extra to prop up. The polyester pressure materials that involve the bra were held to new testing models for improved support and a more predictable fit.
Frequently Asked Questions
q:

How do I find a bra that fits perfectly?

a:

Finding the perfect fit is probably one of the most common problems that we hear about at Runnerclick no matter what the type of gear it is, from shoes to shorts. The truth is the clothing sizes are uniform and people are not. Struggling to find a size that will fit you is especially difficult when one brand has a size that fits you and then that same size from another brand doesn't.

One of the best options for dealing with this issue, specifically when it comes to sports bras, is getting yourself measured. Many locations that sell bras will offer to do size measurements, which can help you narrow down your size choices better. If you are uncomfortable with having someone else measure your bra size you can attempt to measure at home but being less experienced you should be prepared for a margin of error.
q:

What do compression and encapsulation mean?

a:

Compression is the ability of a garment to press onto the body, like a tight skin and hence provide support. Most sporting clothing has compression abilities. Encapsulation, on the other hand, is the ability of a bra to give your breasts maximum support and provide them with a natural shape. If an athlete is a lady with a big bast then you should opt for a bra that has both compression features and encapsulation. Compression sports bras use the material to firmly press the breast tissue (but not in a painful way) against the athlete 's body hence control the boobs bounce. The styles available are varied and provide different support levels, (ladies with cup sizes that are smaller are offered plenty of hold). Lots of sports bras will provide extend so you can be cozy in the midst of your routine exercise. The encapsulated ones on the hand, have a cup which surrounds the breast offering maximum control and support of the breasts movement during a workout session. These babies are good for high-intensity workouts that are associated with plenty of, also very large bust sizes athletes are recommended to use this bra.
q:

Is there any difference between the high,medium or low impact support ratings?

a:

Impact refers to the amount of energy and movement you will be encountering during your workout regime. So the difference between low, medium, and high impact and your choice in that regard is based around what you'll be doing. Jogging and other minimal activities would probably only warrant a low impact sports bra. Someone who needs a sports bra for running an exercising at the gym will likely only need a medium impact bra. High impact bras should be reserved for the most challenging workouts, such as trail running or obstacle courses, things where you will be thrown around.
q:

Does my sports bra need an underwire?

a:

A sports bra that contains an underwire can provide extra support for your cup and prevent excess motion. On the other hand, underwire bras are notoriously uncomfortable and with the heavy movement you are planning on doing in a sports bra this will only be exacerbated. Whether you need the extra support, and if the trade-off is worth it, is specific to the wearer and something that should be considered when choosing a bra.
q:

What do I need to look for in a bra if I have a large bust?

a:

A larger bust means you have to be more concerned with preventing excess movement as it will be much more hampering on the athlete. Compression bras are known to limit some movement but overall they are fairly unsuccessful at preventing the types of movement that are the most detrimental to the athlete. Encapsulation bras are the ones we recommend since they not only prevent more movement than compression bras but the movement they prevent also limits unnecessary strain on the body in places that compression bras don't protect.
q:

Are there important steps that one needs to perform before purchasing a new sports bra?

a:

Checking the Straps: to check, start by holding the top part of one of the straps, while also holding the other center part of the other corresponding cup. Then pull the cap. Check how adjustable they are, and stretchable. A less stretchy strap means there will be increased motion control.
Checking the Cups: do the same stretch test you performed for the straps. Tug the bottom and the top parts of each cup. The less stretch you get then it means motion control will be great. Try on the bra, and check how the cups hold the breast, check for any skin spillage regardless of the bra's, there should not spillage. If there is, then choose a smaller cup size.

Checking the side panels and the bands: Slide your finger beneath the band just between your boobs; the ideal space size should be an inch size form the chest. In case the band is adjustable try setting the clasp of your bra on the very last eyelet to get a comfortable fit. Then try reaching your arms just above your head and check if there is any creeping of the band. If there is creeping then get a smaller size.
q:

How often should I replace my sports bra?

a:

The durability of most of the options on this list is fairly high. Still, it can be tough to give a flat answer on how often because it can vary quite a bit. The amount of wear and tear your specific bra can differ based on how often you use it, how often you wash it, and in the manner in which you wash it. That being said, the rough average for how often a sports bra should be replaced is every six months or so. You can push that limit if you don't use your bra as often but you will want to avoid going too much beyond as using any piece of gear past its prime will ensure less than optimal performance.
q:

Why are Nike bras costly?

a:

As a brand that people have come to know and trust, Nike has a certain standard to meet in terms of quality assurance. That being said, price and product quality are not inherently intertwined and there are a plethora of options on this list that are suited for every budget. You absolutely will not have to make the most expensive purchases in order to obtain the best bra for you or even the bra of the highest quality.

We hope this list and the information included is helpful in your attempt to find a proper sports bra. The support is essential to runners who wish to avoid discomfort and possible injury. We don't want people who have breasts to feel as though exercise is out of reach to them and we want them to know that good support is accessible. Whether you need a little assistance with your morning jog or some serious control during a trail run, we want you to know the perfect bra is out there for you.
Subscribe to our newsletters