Best Nike Trackies Reviewed
last updated
Jul 27, 2019
Track pant designs are made so you get the most out of your run without worrying about discomfort or constraint. Although people use them to lounge around in, their purpose is to keep your legs warm for good running and high activity.
Nike m
akes active gear to a high standard
and they put that into these 10 Best Nike Trackies. We've added multiple designs for personal preference, which all have that high standard. We are pretty confident you are going to get the flexibility, comfort, and lightweight feel you are looking for in a great pair of track pants with this line-up.
Scroll through and get acquainted with what we research to make sure we are actually offering you the best trackies Nike has to offer. Our evaluation criteria and FAQs section are all there to help you get what you are searching for, hassle-free.
This is the best product on our list that is currently in stock:

Dry Team Training
Why is it better?
Lightweight
Breathable
Dries quickly
Comfortable
In a
Hurry? Editors choice:

Test Winner: Dry Team Training

17
Researched Sources
1675
Reviews Considered
15
Hours Researching
21
Products Evaluated
Style
Use
Materials
Fit
Weather Resistance
By Default
Best Nike Trackies



Extremely breathable
Stylish fit
Perfect for hot weather
Zippered pockets
Mesh side panels for ventilation
Some felt the fabric was too thin
Questionable durability because of the thin material
This option is nice and thin for those of you looking for a lightweight pair of athletic pants for warmer weather. They have zippered side pockets to keep your things secure as you run, a drawstring waist, and the white stripes on the side are mesh for extra ventilation. As long as you know the material is thin and that's what you're looking for, these are a great buy.
Read more
Style and Use
The cut of these is skinnier than a lot of other options and have a tapered fit which is quite stylish these days. They're best for running and training in hot weather because the material is thin and they're designed for ventilation and breathability.
Materials and Fit
These are made of thin 100% polyester which makes them very light and breathable. The stripes on the side are mesh for extra ventilation in the heat. These have a narrow fit which tapers at the ankle.
Weather Resistance
As these are designed to be worn in hot weather they won't block the wind or insulate you against the cold.



Affordable
Dri Fit tech
Adjustable waistband
Breathable
• Athletic fit
Few color options
Some say size runs a little small
These lightweight track pants are comfortable, durable, and breathable. They are an excellent option for all runners and boast benefits that make them worth more than their affordable price.
Read more
Comfort
These pants are made of 100% polyester and utilize Dri Fit technology to keep you cool, dry, and comfortable during all of your runs. Their elastic waistband also comes with a drawcord, so you can customize their fit to your liking. They also have a tapered ankle fit, like many of Nike's track pants. They are highly breathable thanks to their side mesh panel--so they are sure to keep you cool, dry, and comfortable during each and every run.
Appearance
These pants have 2 side pockets that securely hold your belongings during your runs. They look as good as they feel and are a great choice for those who still want to look cool and collected while they are out for their daily run!
Cost
These pants are set at a standard price, which means you get good value for money for a stylish and comfortable pair of running pants. They are a great option for any runner who is in need of new track pants!



Great for keeping warm while simultaneously avoiding sweat
Elasticated waistband and cuffs
Very breathable, flexible and lightweight, which is unusual for sweatpants
Nice and comfortable fleece-lined insides
They look good
The sizes can occasionally run a little short.
Be careful when you wash them – if you don't follow the given instructions, they may shrink a little
These sweatpants are a good option if you're looking to run in cold conditions and you want something to keep your legs nice and toasty. Despite this, they will still keep you cool with very good breathability and flexibility, while the sweat-wicking technology will stop you from getting to sweaty, even with the added thickness. They have a relaxed fit and are fairly baggy. The design is not restrictive, which can sometimes be the case with sweatpants. These are 80% cotton and 20% polyester, with ankle bungees for a better fit.
Read more
Comfort
These are really light and offer great flexibility and breathability. They are particularly soft, which is great for comfort, and the fleece-lined insides feel good and keep you warm. The technology of the pants means that they're pretty effective at keeping you warm without making you sweat, which is, of course, a useful combination. They're not as bulky as other sweatpants and they offer a good fit with elasticated waist and cuffs.
Appearance
They only come in two colors, but both of these look good. They have a nice design and don't look too bulky or big, as some sweatpants often can. The elasticated cuffs and waist offer a good fit and make the sweatpants look good on people of any shape. A couple of users have reported that the sizes run slightly small, though this doesn't seem to be a recurring issue.
Cost
These are marginally on the expensive side, but only slightly so, so don't let that deter you. They are made to last and will hold up to daily wear and tear quite well!



Lightweight
Breathable
Dries quickly
Comfortable
Legs are too short for users over 6'2" or 188cm
Some didn't like the tapered ankle
This option is great for warmer weather as they lack the canvas lining some other Nike pants have. They have a stylish, comfortable fit that's slightly tapered at the bottom. While they were praised for their comfort, fit, and ability to dry quickly, they're not recommended for users over 6'2" (188cm).
Read more
Style and Use
These are very cool looking and users love using them not just at the track or gym but also for running errands or just puttering around the house. Please note that their designed with a slightly short leg to keep them from dragging in mud or water, so they're not recommended for people over 6'2" or 188cm.
Materials and Fit
These are made of a polyester mesh that makes them really lightweight, breathable, and fast-drying. They have a slightly fitted, athletic cut that is a bit narrower than other options and are somewhat tapered at the ankle.
Weather Resistance
Because of the light mesh knit these are made of they're not particularly warm or windproof and are best used in warm weather or around the house.



Good flexibility with a lightweight design and an elastic waistband.
They will keep you cool and dry.
Nice slim design.
Good aesthetic.
Decent price point compared to others on this list.
They don't have pockets.
The material might be a little too thin for some people.
Not many designs to choose from.
These slim fit pants come with good moisture wicking technology, Dri-FIT design, and a lightweight structure. They have an elastic waistband which is great for flexibility and slipping in and out quickly and mesh for added breathability. They are made with 100% polyester and offer a nice, light, comfortable run. They, unfortunately, don't have pockets, which may not suit you if you like to carry a phone or a music player while you exercise.
Read more
Comfort
They are a very comfortable slim fit and offer an enjoyable run and a comfy feel. The lightweight technology is great and the breathable and light material will keep you cool in the hottest of runs. They are a little thinner than some people may like, but this is a worthwhile sacrifice if you want to avoid sticky and sweaty legs.
Appearance
The slim design looks really good and they have a nice sleek aesthetic. They look good, but they only come in two color options, which might not be ideal for fashion aficionados!
Cost
These are the closest you'll get to a bargain option. Nike is, of course, a more expensive brand than some other options, but their products are quality, durable and comfy. That said, if you're looking to save money while still buying the best, these might be the option for you!






Flexible fabric won't restrict mobility
Zipper pockets
Very breathable and comfy
Warm and soft
Verstile
Tech Fleece is Nike's answer to the lightest and warmest you can get in a track pant. These cotton/polyester trackies are so smooth and comfortable you may just want to leave them on for life. But we recommend washing them from time to time.
Read more
Comfort
That is exactly what Nike was thinking when they designed the Double-faced jersey design. Tech Fleece is synthetically spaced to add air without adding weight, so you can fit more in the pockets without them sliding down.
Offering a drawstring tab also allows for the Tech Fleece to have a more customizable fit. Furthermore, that lovely jersey material is soft on the waist and doesn't cut into the skin. Consumers are saying these are more than comfortable.
Materials
34% polyester, 66% cotton and 100% awesome. The way they developed the material to trap body heat while keeping the weight down really enhances the wear. We mentioned all this in comfort but it goes hand in hand. The material is smart and has a dreamy feel, like your favorite sheets.
Fit
Nike Tech Fleece is made with soft jersey blend fabric that holds heat and feels great against the skin. The inset knees are added to allow for better mobility while ribbed cuffs help hold the pants in place without losing elasticity.
Ribbed also in the waist, this helps keep the Tech Fleece Track pants snug. There is also that Drawcord we mentioned, it gives the pants more customization on fit. And not that it makes the fit better, but the sporty little Nike Swoosh on the left leg lets everyone know what you're sporting.
Value
The average price for a pair of great Nike Track pants honestly. You can get them for under a Benjamin and personally, with all that comfort and style, we are pretty sure you will be getting your money's worth. They are durable and will probably end up being your go-to for pretty much anything from running the track to running to the grocery store.



Nice aesthetic design with tapered fit.
These are very comfortable.
The technology will keep you cool and dry.
Particularly lightweight.
Work very well in warm conditions.
Zippered pocket and zippered leg hems.
Not many colours to choose from.
Not suited to cold conditions.
A little pricier than some other options on this list, though they are absolutely worth the outlay.
As you might have come to expect from this list, these offer great Dri-FIT technology to keep your legs nice and dry, which is useful for comfort. They have a tapered fit which gives good flexibility and comfort, while the elasticated waistband makes the fit custom for whoever may wear them. They have a zippered pocket at the back and zippers at the leg hems, so you can quickly get in and out of them – and get extra ventilation if you need it!
Read more
Comfort
The tapered design is comfy and offers tightness. They don't have a fleecy inside, which means that these are better in slightly warmer conditions. This also means that they're very light, which is, of course, great for ensuring a comfortable exercising experience. They are very breathable.
Appearance
They look really good and have a nice slim design, which is of course pretty fashionable right now. They only come in two designs, so they don't offer much choice, but both designs look smart and suave. The fit looks good and they're good quality, as you'd expect.
Cost
These are slightly pricey, but they are around what you'd expect from a Nike product. They will last a while and this in itself makes them a worthwhile purchase!




Secure Pocket
Soft
Warm
Classic design
A relaxed fit and soft fleece make the Rally Joggers some of the softest and most comfortable on the 10 Best Nike Trackies list. These are made with versatility so they can be worn for pretty much anything needed in a casual atmosphere.
Read more
Comfort
Fleece, need we say more. These feel so good against the skin and move with your natural movements. This is what really makes them those pants you want to wear for everything. From laying around to hitting the treadmill, Nike put a ton of comfort into these babies.
Furthermore, the Rally Jogger Track pants have elastic cuffs to keep them from dragging. It also allows you to show off those new Nike runners you just bought.
Materials
Nike Rally Joggers are made with a cotton/rayon. Polyester blend that is soft and warm as any fleece is, while still allowing for good breathability. This is just more reason why they make great gym wear while still giving you the comfort of a great sweat pant you can wear around the house.
Fit
Rally jogger trackies have a slim yet relaxed fit that fits smoothly to the skin. They offer side pockets for smaller items and a draw cord in the wais to help with a more customized adjustment.
The waistband is also elastic, just like the cuffs. This makes them even more secure so you don't have to worry about the phone or other small things you want to carry in those pockets, weighing you down.



Warm
Breathable
Wind protection
Great for layering
Easy on and off
Mesh lining may be uncomfortable for some
This option is great for use in the fall when it starts to get a bit colder. The material features Nike's DRI-FIT technology for breathability and quick drying and also provides some wind resistance and insulation from the cold. They also have zippered pockets which are a thoughtful and useful feature.
Read more
Style and Use
These look good and the cut flatters most silhouettes. The Flex fabric provides a bit of insulation for warmth as well as protection from the wind, so these are good for running when the weather starts to turn a bit colder.
Materials and Fit
The Flex fabric stretches slightly to allow for some flexibility of movement as you run or workout. It's also breathable and has a mesh lining that enhances its moisture-wicking ability. Some users found this lining to be a bit uncomfortable against their bare skin and recommended layering running or compression tights underneath. They also have zippered ankle cuffs to make them easy to put on and take off, even with your shoes still on which makes them great and easy to use for layering.
Weather Resistance
The fabric gives the user some insulation to help stay warm as well as providing wind resistance.



Loose, comfortable fit
Zippered thigh pocket
Very lightweight
Extremely breathable
Too lightweight for some who expected traditional sweatpants
May be slightly see-through in certain lighting situations
This product has Nike's DRI-FIT technology 100% polyester material that is mesh-like for breathability. A zippered thigh pocket is a unique feature that securely holds small items, although if you're wearing these while running we recommend only putting lightweight things like cash and credit cards in them otherwise it may bounce uncomfortably on your thigh. A baggier fit than most track pants these days makes these a great option for those who don't like the skinny, tapered style.
Read more
Style and Use
These are baggier than a lot of other options which is just what some people are looking for. This makes them great for playing basketball and other sports where your mobility could be hampered by tightly fitting pants.
Materials and Fit
These are made of 100% polyester treated with Nike's DRI-FIT technology. Please note that the fabric is more mesh than solid making them extremely breathable. This also can make them a bit see-through in certain situations. Some users didn't expect this however so keep it in mind before you buy.
Weather Resistance
Because this option is designed for use in either hot weather or indoors at the gym or basketball court, they don't offer much in the way of wind protection or warmth.
Criteria Used for Evaluation


Style
These aren't you father's track pants- these are Nike track pants!
There is perhaps no other piece of running apparel more versatile than the track pant. It doesn't really matter if you're running in the winter or summer if you're a male or female, novice or seasoned and conditioned. The track pant always has a place in your running gear repertoire. Combine this iconic piece of running apparel with Nike's ability to produce high tech materials and design modern fits, and you have a new take on a contemporary piece of clothing. These aren't your father's track pants; Nike has released incredible updates that feature good looking slim designs that still give you all the flexibility you need for running or aerobic exercises. There's also much more than aesthetically pleasing lines, Nike's Dri-FIT material works wonders as it wicks away moisture and keeps you nice and dry.


Use
One of the first things that we looked for was garment performance during use.
Nike has been a trusted name among the running community for generations, and we made sure to listen to what everyday runners had to say about their running pants. Feedback shows that today's active population does more than just run. There are new aerobic workouts, fitness regimens, and techniques that require all running apparel to work harder than ever before. The Nike's found in our buying guide all make the grade and have been put through their paces, they were the top recommendations with testers that require more from their running gear.


Materials
Knowing what material the pants are constructed from will tell you what you can expect from them.
Nike offers proprietary fabrics that can offer runners a great combination of breathability, moisture-wicking technology, and wind protection. Nike has several international patents on their fabric compositions and blends. We also listened to feedback from users about the material's important qualities such as heat retention, ventilation, and overall comfort. Listing which materials are found on the running pants will give our readers the information they need to make a great choice for them.


Fit
Nike has a solid track record for providing a new spin to classic styles, and they hit the mark once again!
There are great options that offer a variety of different styles that all look very modern with flattering lines and smooth edges. We understand how difficult finding the right fit on a pair of track pants can be. If you select a pair that is too big, the pants will become troublesome as you run and feel bulky and heavy. Likewise, if you select a pair that is too small, you will have limited flexibility and an uncomfortable experience. Finding that welcoming middle ground is something that you will not have to worry about with the well-known Nike fit; no matter your size and fit requirement, they have you covered.


Weather Resistance
Nike deals with low temperatures by providing smarter material blends and added thickness where it matters most.
We know our readers come from a large variety of running environments and climates, so we made sure to provide something for everyone when making our selection. If you run in hot and humid climates, we have solid selections that are lightweight and breezy thanks to Nike's highly breathable material. In addition, moisture wicking technology can make those hot runs a much more pleasant experience. For our cold weather athletes, we have selections that are among the warmest on the market. Nike deals with low temperatures by providing smarter material blends and added thickness where it matters most. If you've run in the cold, then you know how welcoming a warm and toasty fleece lining can be during your outdoor excursion.
Expert Interviews & Opinions
Most Important Criteria
(According to our experts opinion)
Experts Opinion
Editors Opinion
Users Opinion
By Default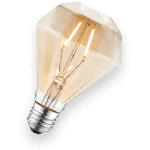 Look closely at the materials
Many companies like Nike have fancy names for pretty standard materials and thread blends. Once you're familiar with the combinations of polyester, cotton, spandex, or the like, you can get a good idea of whether the garment if focused on warmth, breathability or durability.
What do you want to use them for?
Athletic apparel makers today offer pants in a lot of different styles and materials so you can really customize what you buy for the best use. If you're looking for something to use at the gym, playing basketball in, or for running in hot weather, be sure to pick an option that's lightweight and breathable. If you want to wear something running in cool or cold weather there are plenty of options made of thick material that will hold in the warmth and block the wind.
Other Factors to Consider


Features
Some athletic companies don't really know how to add quality features to their products. Nike is not one of those companies. In fact, they are the best at adding features that fit in with an active, healthy lifestyle. Velcro pockets, elasticated cuffs and waistbands, zippered leg hems, and flexible sewing techniques are just a few of the features that are found on the track pants offered by the Swoosh brand. Having all the conveniences of being able to go from your morning run to your local coffee shop without having a wardrobe change can make these track pants a great addition to your gear.


Terrain
Your environment is a consideration you probably take into account already. More coverage if it's colder, lighter if it is hot, and other choices such as that. Other choices may not be so obvious. If you live in an area with higher humidity or higher chances of rainfall then you will avoid fabrics with more absorption tendencies, such as cotton and wool. Also if you live in areas where temperatures fluctuate throughout the day then you will want to choose lighter thinner clothing so that you set up a layering system for comfort and easy removal. It is always important to consider what activity you will be wearing your track pants while doing. Even a well-designed pair of pants can cause discomfort or similar issues if used inappropriately. Pants made of natural fibers should be favored with activities that won't make you sweat. If you commonly favor exercise that features repetitive motion then you'll definitely want trackies that contain a liner. Smart choices like these are pivotal to using your new gear to its fullest.


Advanced Features
Waistband
Sizing is already a pretty difficult thing to manage when shopping and that difficulty has been recently compounded by the increased need for online shopping. While we do have sizing charts, they aren't always the most helpful things. So keep your waistband in mind when you are selecting trackies and sizing is in question. Too small and you will find running difficult and painful. Too big and they just won't stay up. Looking for track pants with an elastic waistband will provide a more flexible and comfortable fit. Similarly, track pants with a tie cord waistband will allow for an adjustable fit to suit your unique needs.
Pockets
While there are a lot of benefits to having pockets, not to mention having your phone on hand. Many of the pants on this list do feature zippered or Velcro pockets but we don't think you should dismiss a pair of trackies if they don't. Many runners choose to go pocketless as a way to remove unwanted distractions from their running routine. While we know some things you may need on you for medical or safety reasons, we encourage leaving behind as much as you can and give spartan style running a try.


Bottom Line
While the criteria we use are diverse and considerate of common needs, there are just too many factors for us to take into account in order to cover everything. Many of those factors are individually specific and will fall to you to consider. We don't leave you twisting in the wind, though. We have broken down the information you should take into account when purchasing an item from this list. A couple of extra moments of your consideration could turn a good buy into a great.
Frequently Asked Questions
q:

How do I care for my Nike pants?

a:

For the most part, the same way that you would wash your other running apparel. However, there are some selections that have special care instructions, so check the individual product packaging to make sure. There are some that are dry clean only because of their material and they might shrink if you place them in the washing machine.
q:

Does Dri-FIT material really work?

a:

Yes, it earned high marks from hundreds of users. Nike's Dri-Fit material provides excellent ventilation while wicking away any excess moisture. This allows them to use less material and give you a great, lightweight feel. Again, testers have put this material through its paces and it's a real winner.
q:

I'm planning on layering my running gear when winter comes; any advice?

a:

Yes, think about the reasons why you want to layer. With Nike's fleece lined options, there really isn't a need to add to the layers. It provides a warm and toasty feeling that doesn't really need any help from other layers of clothes. Unless it's a must on your personal preference list, going with a single layer always tends to be the more comfortable option if you are using a high-quality track pant like those on this list.
q:

Running pants with fleece linings get a bad rap in the running world, I want warmth, but I do not want to be soaking in sweat; any advice?

a:

When you're talking about Nike, you can forget about the bad rap that fleece linings are known for. User feedback was very strong on the materials ability to provide warms and still wick away sweat and remain flexible at the same time. This is thanks in part to a special blend of fibers that compliment each other when it comes to their properties. If warmth is what you're looking for, you've come to the right place!
Subscribe to our newsletters