Best Nootropics Reviewed & Rated for Quality
last updated:
Jul 19, 2019
If you're on the hunt for the best nootropics you've come to the right place! Here we'll go over the best options available on the market for you to choose from and what to watch out for before making your purchase.
Brain fog and burnout are very real things and they can affect us negatively if we don't address the issue. The best nootropics featured below will help get your brain out of those murky waters and provide you with more clarity to get you back on track.
Whether you're an avid runner or athlete, or someone looking to improve your memory—or if you just want to
get back on track
to your normal functioning—the best nootropics are a great solution. These
supplements
will boost your brain's potential and help you get things done the way that you used to!
Check out our top picks!
In a Hurry? The test winner after 11 hrs of research

Mind Lab Pro
Why is it better?
Improves brain function
Versatile
Improves mood
Boosts energy
Recommended by many in the medical, academic, and sports communities
6
Researched Sources
1.2K
Reviews Considered
11
Hours Researching
17
Products Evaluated
Product Purity
Side Effects
Brand
Ease of Use
Value
By Default
Criteria Used for Evaluation
Expert Interviews & Opinions
Most Important Criteria
(According to our experts opinion)
Experts Opinion
Editors Opinion
Users Opinion
By Default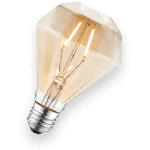 Make sure it works for you
Before you invest in one of the best nootropics on our list, make sure to take a look at whether or not it will even work for you and your needs. It is important to prioritize your own needs and preferences, so you don't end up with a product you won't end up using.
Not for long tern use
Nootropics are not meant to be used for extended periods of time. Rather they should be used as needed or on and off--so don't expect them to be a long term solution for your symptoms.
Other Factors to Consider


Use
Memory and cognitive strength are important for our daily lives. Concentration, focus, and clarity are what keeps up our productivity and throughout all our activities and is especially important for professionals in their jobs. It is easy to understand why anyone would want an edge in their cognitive performance and abilities and look to supplementation to help give them that extra boost.
If you are having a hard time with memory or you are feeling foggy it is also important to look at some lifestyle changes to help you with accuracy. Getting enough rest allows all of your body's systems to function at their best. Drinking enough water to keep your body and cells hydrated can have immediate beneficial effects.
Reducing stress in your daily life can have a momentous beneficial impact on your overall health and wellness. It will most certainly help with your mental state. Last, getting in regular exercise provides an overall benefit to all your physiological systems in your body. Just make sure you keep your own needs in mind when evaluating the use of the best nootropics on our list in comparison to your own.


Safety Hazards
You really don't want to be taking something into your body that isn't going to work and be basically useless. That is a waste of your time, your money not to mention you are taking in ingredients that might not be the best for your body. The bottom line is that ingredients matter. The ingredients listed should be included in a dosage that is therapeutic so they actually have the ability to work.
Take your time and read the list of ingredients and the facts sheet. What you need to know is that it is actually a law that all ingredients must be listed and made public. Some brands have a couple of active ingredients mixed in with just a ton of fillers. That is no good, you want to make sure you aren't getting a pill or capsule full of junk. These supplements aren't worth your time.
Make sure that you understand which ingredients actually have had the research done to show that they can provide results. You want to know what ingredients are actually proven to work and provide a benefit. Make sure too, that the studies you read are office and the data is legitimate. Some of the ingredients you should look for that are legitimate and would expect to have in a supplement are:
Huperzine A which helps with brain functioning and most directly memory
Phosphatidylserine is important for neuron support and neuroplasticity. Neuroplasticity is the brain's ability to form new neural connections through your life so that it actually reorganizes. Its function is to help support cognitive operations when there are injuries and disease present or provide the appropriate response to new changes or situations you will undoubtedly be presented with throughout your life.
Choline Bitartrate will increase choline and acetylcholine production. This helps to improve nerve membrane fluidity. Why is fluidity important? This is a function that is absolutely essential for the cells in your body to work to their best abilities.
DHA Omega 3 Amino Acids will help allow for great blood flow. And when the blood is flowing well your cognition and memory are working at optimal levels.
Frequently Asked Questions
q:

What are Nootropics?

a:

Nootropics are supplements that are designed to help improve your brain function. They will address cognitive issues and diminish symptoms as a result of your brain not allowing your cognitive abilities to function optimally. They can be natural or synthetic, but, overall, they still allow for the same benefits.

Dr. Corneliu E. Giurgea discovered and created the term we know today as a Nootropic. According to his findings, to be a Nootropic supplement will need to do the following:
1. improve your learning abilities as well as your memory
2. Assist your brain functions when in less than ideal situations or environments
3. Protect your brain from physical and chemical factors that may try and attack it
4. Increase and improve how your brain's neurons fire.
5. Not cause any side effects--or at most, they should only cause a small number of side effects.
q:

Will a Nootropic help reduce my brain fog?

a:

Absolutely! Nootropics are made to help improve your cognitive ability. They will help you focus and allow your brain to function optimally. If you are dealing with brain fog or burnout, then one of the best nootropics on our list is definitely a great option for you to try out!
q:

Can I use a Nootropic long term?

a:

Although you can use a Nootropic for a consecutive period of time, they are not meant for long term use. If use a Nootropic for an extended period of time you will find that they will cause unwanted side effects associated with overuse.
q:

Are there other ways I can improve my memory?

a:

A: Here are 10 exercises that you can engage in which will help with your cognitive memory.
1. Work on your recall. Make a list of anything you need to get done, a grocery list for example, and then memorize it. Go to the store after you have done other errands or tasks in the day and see if you can recall it and correctly get the items on the list.
2. Learn to play a musical instrument. When you engage in learning something complex and have to work at it to get better at it with time, it helps the growing mind.
3. Do mathematics in your head, forget the pencil and paper, the calculator, put down the phone. Make your mind do the math.
4. Take a cooking class in a cuisine that is far from what you are used to making. Engaging all your senses, smell, touch, sight and taste will cause dynamic stimulation for your brain.
5. Learn a foreign language. This also requires you to actively listen and that makes yet another sense compel your brain.
6. Make word pictures in your head, meaning think of a word's spelling and then think of what other possibilities in language begin or end with the same two letters.
7. When you visit an area, take a visual picture of where everything is and then when you leave, draw a map of it and see how accurate you are able to be.
8. Try new foods and see if you can figure out what the ingredients are.
9. Try new activities that require you to use fine-motor skills. Drawing or knitting and putting together a puzzle would be examples that you could try.
10. Get active. Get involved in a sport and engage in it regularly. Exercise is great for your body in mind in so many ways.
...and, of course, one of the best nootropics on our list will certainly help improve your memory as well!
Subscribe to our newsletters