Best Nootropics Reviewed & Rated for Quality
last updated
Jul 19, 2019
If you're on the hunt for the best nootropics you've come to the right place! Here we'll go over the best options available on the market for you to choose from and what to watch out for before making your purchase.
Brain fog and burnout are very real things and they can affect us negatively if we don't address the issue. The best nootropics featured below will help get your brain out of those murky waters and provide you with more clarity to get you back on track.
Whether you're an avid runner or athlete, or someone looking to improve your memory—or if you just want to
get back on track
to your normal functioning—the best nootropics are a great solution. These
supplements
will boost your brain's potential and help you get things done the way that you used to!
Check out our top picks!
In a Hurry? The test winner after 11 hrs of research

Mind Lab Pro
Why is it better?
Improves brain function
Versatile
Improves mood
Boosts energy
Recommended by many in the medical, academic, and sports communities
6
Researched Sources
1.2K
Reviews Considered
11
Hours Researching
17
Products Evaluated
Product Purity
Side Effects
Brand
Ease of Use
Value
By Default
10 Best Nootropics

Improves brain function
Versatile
Improves mood
Boosts energy
Recommended by many in the medical, academic, and sports communities
In rare cases, could cause headaches in the beginning
Mind Lab Pro is a product that has been praised by doctors, educators, professional chess players, poker players, athletes, and also extreme sports enthusiasts. The common theme we are finding with this particular product is that it helps tune the brain and body in together for better reactive and cognitive function. We like Mind Lab Pro because their product has comprehensive research behind the ingredients and formula. Overall, the results have been very solid with little to no side effects.
Read more
Product Purity
The ingredients used in this product have been researched thoroughly over a long period to achieve the most effective formula possible. The plethora of medical professionals, intellectuals, and athletes who are willing to back the product up says quite a bit about where they stand.
Side Effects
There are little to no widely known side effects with this type of supplement. Or at least no real negative side effects.
Value
If you base the value of a product on the overall effectiveness, safety, trustworthy promotion by solid individuals, or even the possible potential that can be achieved by using it, then the value seems to be here with Mind Lab Pro.



Well-researched
Doctor recommended
Non-GMO
Gluten-Free
Free of artificial ingredients
Vegan
Expensive
Some users report the capsules have an odd taste
Here we have another top choice for those of you looking for the best nootropics out there. Not only will this supplement boost your memory and mental focus, but it will also ensure your cognitive performance improves as well. If you want a product that has been scientifically proven and backed up by several Doctors, then you will love this product.
Read more
Product Purity
Because this product was well researched, it also features some of the best—if not the best—ingredients out there. It features non-GMO ingredients that are also completely vegan and free of gluten. This product is also free of any artificial sweeteners, colors, and flavors—so you can trust that is made of the best ingredients.
Side Effects
While there are virtually no consistent reported when it comes to this product, it is important to note that several users did mention feeling dizzy when they first started using the supplement, but it went away over time.
Brand
If you want to invest in a brand you can trust, this one is definitely it. This product was developed after careful research and is even supported by several doctors. It was made to ensure it would provide consumers with additional energy, focus, mental clarity as well as improved memory and overall mood.
Ease of Use
This product is really easy to use and kicks in right away—although some users find it isn't potent enough for them. The capsules do have a fishy taste according to several users, so if you don't want to deal with that then keep that in mind.
Value
As far as value, this product is one of the most expensive nootropics out there. However, it is worth the investment, especially if you want something that was carefully researched and formulated.



Free of harmful ingredients
Produced in a GMP facility
Non-GMO
Gluten-free
Lactose-free
Soy-free
Comes with a 100-day money back guarantee
Expensive
Users report it takes some time to kick in
The Awaken nootropic supplement is ranked high on our list because it is one of the finest selections out there. If you can afford this one, you will absolutely love everything it has to offer. Not only will it improve your mental focus, but it will also increase and optimize your overall brain function so you can get back to functioning optimally.
Read more
Product Purity
The ingredients used by this supplement are of high quality and will deliver optimal results. This supplement is non-GMO and made in a certified GMP facility—so you know they highest standards are taken into account. It is completely free of lactose, soy, and gluten so it will work for most people. Furthermore, it uses 11 nootropic compounds to deliver what you need.
Side Effects
If you want to stay away from side effects, you are in luck because this product does not seem to cause any side effects among users. Some people do report it takes a minute for it to kick in, but other than that there are no issues.
Brand
If you haven't heard of this brand already, you will be happy to hear that they are highly regarded and one of the best out there. They offer high-quality products that you can trust and no the ingredients are safe to consume.
Ease of Use
The Awaken nootropic supplement is available in capsules—so if you hate capsules you may want to check out some other selections on our list. To get a dose you will only need to take 2 capsules per day—preferably in the morning or afternoon.
Value
All in all, this product will definitely require an investment—but you will find that it was well worth the cost. They brand also offers a 100-day money back guarantee, just in case you find out it is not the right option for you.



Great price
Non-GMO
Free o soy
Effective
Does not interact well with other supplements
Here we have a more cost-effective option compared to the products that we have introduced above. It is still really effective and offers a lot of beneficial features that will cover the needs you are looking for if you are looking for one of the best nootropics.
Read more
Product Purity
When we took a look at the ingredients used by this supplement, we found that all of the ingredients were naturally sourced. This product is also completely vegan and free of soy. If you are on the paleo diet, you will find this is a great option to consider as well.
Side Effects
Although no consistent side effects regarding this product are reported, some users did report negative side effects when used in combination with other supplements they were previously taking. If you are already on medication or taking any supplements then consult a physician before trying this one out.
Brand
This brand is focused on providing its consumers with high-quality ingredients you can trust while also delivering a more cost-effective product. As you can see, this one is significantly more affordable than previous selections but it is still an investment.
Ease of Use
If you are okay with capsules you won't have any trouble with this supplement! It will deliver energy and mental clarity with a single serving as well.
Value
For those of you on a stricter budget, this is an excellent option to consider. Not only is it more cost effective, but this product also offers a full refund if it doesn't work out for you.



Made of natural ingredients
Great price
Gluten-Free
Vegetarian
Non-GMO
Effective
Some users report jitters, nausea, headaches, and dizziness
Similarly priced to the CILTEP nootropic supplement also on our list, you will find this is another research-based product that has put in a lot of thought and effort into its formulation. It is specifically designed to help you improve your memory, mental clarity, and overall focus so your brain can function optimally and help you finish what you need to get done.
Read more
Product Purity
This supplement is made of all-natural ingredients, so it has no synthetic or chemical additives. It is free of all banned ingredients and will not give you any jitters when you consume it. It is also free of gluten and caffeine and is also non-GMO and vegetarian—so if you are vegan keep that in mind.
Side Effects
Many users report side effects with this product and many claim it gives them the jitters even though it is marketed not to. That being said, the brand does suggest the dose be worked up to if you experience headaches, nausea, or any of these symptoms described here. Many of the users that complained about these issues also stated they took more than one dose.
Brand
This brand strove to deliver a product made of high-quality natural ingredients that would deliver all of the benefits nootropics are supposed to provide. They were able to provide just that with this supplement.
Ease of Use
This product only requires you take on capsule a day to ensure you get the necessary benefits you are looking for to clear your brain.
Value
In terms of value, this product is a little more affordable when compared to other nootropics out there. If you want one of the best nootropics at a more cost-effective price this is a great one to consider.



Contains potent amino acids
Easy to drink
Has caffeine
Improves mental stamina and clarity
Helps with mental blocks
Made as a result of research
Pricey
Some users report negative side effects due to the caffeine
Too sweet for some users
Those of you who are trying to stay away from capsules because you can't stand them or you have trouble swallowing them, then you are in luck because here we have a great nootropic drink you can get! This is also a great option for those of you who have never used a nootropic and will have you hooked on the mental stamina that it will provide you with.
Read more
Product Purity
The TruBrain nootropic drink does contain caffeine—80mg to be precise. It also features all-natural amino acids and other ingredients that were carefully formulated by neuroscientists from UCLA.
Side Effects
Users who are sensitive to caffeine have reported that this product caused anxiety and jitteriness. On the other hand, some users report it wasn't potent enough for them. After doing our research we found this seems to be a matter of preference and what your body responds to—so take into account how you typically respond to caffeine.
Brand
This brand started off as a startup and has quickly taken up. It is owned by doctors who have clinical experience and combined their individual knowledge to create a better nootropic that is also easy to consume. Their goal was to create a product that would prevent those pesky mental blocks and improve your mental stamina—and it seems they achieved it.
Ease of Use
If you want a nootropic that is easy to use, this is it. It is available in 1-ounce packets that are also available in a variety of flavors to choose from. These pouches are also really portable and easy to take with you wherever you go.
Value
While these nootropic drinks are a little pricey, it is definitely one of the best nootropics there. It is research-based and scientifically formulated to provide you with the mental clarity and stamina that you are seeking.



Alpha size A-GPC is a nutrient that increases acetylcholine levels in your
Dynamine, a purine found in the Kucha tea leaf helps with energy levels
SerinAid Phosphatidylserine (PS) is critical to maintaining and building on mental performance
Fast acting
Natural caffeine
Taste could be improved
People who heavily consume caffeine may need to take a bit more for better effects
This is no "smart drug," as many in this category are labeled. This is a mixture of the most powerful and all natural brain enhancing ingredients. The Genius Brand Consciousness makes a great tasting, mental health promoting drink mix.
Read more
Product Purity
This company has their own, clinically proven formula that promotes higher level though processing. It also helps with increased energy levels, dopamine production for mood and nerve support. Included is Acetyl L Carnitine, L-Tyrosine, and Phosphatidylserine.
Side Effects
If you are a heavy caffeine consumer, you may find that you don't feel the effects of this product like other users do.
Brand
Enhanced short-term alertness while improving on long-term memory: this supplement will keep you sharp. This is a potent memory enhancer for sure. It will help you supercharge all aspects of your brain's functioning.
Ease of Use
Really easy to mix and take, although some users report they don't love how it tastes.
Value
This company doesn't rely on fillers and synthetic ingredients that offer little to short-term improvements. Not to mention, these chemicals can be dangerous in the body. This company uses clinical science to choose the best ingredients with their own trademarked formula.
8

. HAVASU Nutrition Neuro Ignite



Transparent with ingredients and with testing
Formulated in the USA
Great company that puts their seal on the quality of ingredients they use
Fast acting substance that will help your brain meet its full potential
Backed by 100% money back guarantee
May experience energy crashes
May cause headaches
For an extra strength supplement that will help you zone in and focus, HAVASU Nutrition Neuro Ignite is it. It will help to improve your mental performance so you can do some real mental gymnastics. Including the super powerful Ginkgo Biloba, it will support your focus, energy, memory, and a clear mind.
Read more
Product Purity
If caffeine is something you are sensitive to and if you get jitters because of it, your best bet is to steer clear of it in ingredients. This product uses a bunch of powerful ingredients to give you the edge including Bacopa, St. John's Wort, Ginkgo Biloba and Phosphatidylserine without the shakes.
Side effects
You'll find yourself gaining that extra energy you want without being fidgety and shaky if you-you are sensitive to caffeine.
Brand
This pill is specifically designed to promote healthy circulation within your body. When your blood is flowing with ease the oxygen is also flowing to all your organs, and specifically, your brain benefits from oxygen. It will boost the brain's ability to perform and get it to work at its top potential. This, in turn, also will make you feel much better and improve your mood.
Ease of Use
Easy to use, but of course, if you hate pills or capsules you will need to take a double look and make sure you can handle this supplement.
Value
This will help your body manage stress better which will provide an overall health boost and benefit. It really makes a difference in circulation which is good for the entire body.
9

. Zhou Nutrition Neuro Peak



DMAE helps with the production of acetylcholine
Convenient, once daily supplement
Money back guarantee
Ginkgo biloba extract for healthy brain function
Excellent customer service
Helps improve sleep quality which in-turn, supports positive moods
If you have been on Adderall, you won't notice much of a difference
May give those with sensitive stomachs cramps
For all of you who want to function and be in peak mental condition, take a look at Zhou Nutrition Neuro-Peak. With consistent use, you will feel the benefits of the premium ingredients working for you. You can take it daily for the best results.
Read more
Product Purity
One example of the premium ingredients used in this product. This is a Russian herb, that has a long history of being used by people needing to operate at optimal levels. It is a very popular supplement that professional athletes will utilize to stay focused and get re-energized.
Side effects
Many users report that it causes stomach issues when they first start consuming this product.
Brand
Through the incorporation of Bacopa Monnieri, the protein network in the brain gets some help. This is the part of the brain where signals are transmitted between neurons. It is believed to help with Kinase, which is the process of replacing aged neurons with newer ones.
Ease of Use
Pretty easy to use with no issues reported when we did our research.
Value
This is a great product to keep your mind healthy. Don't be surprised if you see results after just a few day's use. It can absolutely help you remember better as well as take in stimuli and information and comprehend as well as disseminate quicker.



Quick effects that maximize bioavailability that will get your energy 5x faster than drinking coffee
Perfect for traveling, easily fits in your pocket
Aspartame and sugar-free
non-GMO
Gluten free
Comes in a chewable gum for with a nice mint flavor
Energy boost doesn't as long as some other products
Flavor could last longer
You have tons of options in powders and drink mixes, pills, and softgels. Then there's this one which is in gum form. NeuroGum has caffeine, L-theanine, B Vitamins that round out its formulation.
Read more
Product Purity
It is sugar-free and gluten-free. Non-GMO it is also vegan-friendly and comes with a nice, light mint flavoring.
Side effects
Taking an enhancer for energy and alertness can add up and hurt your bottom line. This product costs less than 1/10th the cost of coffee or your performance energy drinks.
Brand
This product was made by a fun start-up company that aims to think outside of the box with the products they manufacture. Making it easy to have access to your supplements in a fun, functional form is a neat idea. They are eager to improve the quality of their consumer's lives any way they can.
Ease of Use
It is a gum, and so it while keeping your mouth busy, which for smokers or anyone trying to stop a similar habit this is an option you may want to check out.
Value
Not to mention how easy it is to carry with you wherever you go. It fits in your pocket and doesn't need refrigeration or heat to be enjoyed.
Criteria Used for Evaluation
Expert Interviews & Opinions
Most Important Criteria
(According to our experts opinion)
Experts Opinion
Editors Opinion
Users Opinion
By Default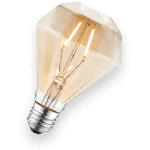 Make sure it works for you
Before you invest in one of the best nootropics on our list, make sure to take a look at whether or not it will even work for you and your needs. It is important to prioritize your own needs and preferences, so you don't end up with a product you won't end up using.
Not for long tern use
Nootropics are not meant to be used for extended periods of time. Rather they should be used as needed or on and off--so don't expect them to be a long term solution for your symptoms.
Other Factors to Consider


Use
Memory and cognitive strength are important for our daily lives. Concentration, focus, and clarity are what keeps up our productivity and throughout all our activities and is especially important for professionals in their jobs. It is easy to understand why anyone would want an edge in their cognitive performance and abilities and look to supplementation to help give them that extra boost.
If you are having a hard time with memory or you are feeling foggy it is also important to look at some lifestyle changes to help you with accuracy. Getting enough rest allows all of your body's systems to function at their best. Drinking enough water to keep your body and cells hydrated can have immediate beneficial effects.
Reducing stress in your daily life can have a momentous beneficial impact on your overall health and wellness. It will most certainly help with your mental state. Last, getting in regular exercise provides an overall benefit to all your physiological systems in your body. Just make sure you keep your own needs in mind when evaluating the use of the best nootropics on our list in comparison to your own.


Safety Hazards
You really don't want to be taking something into your body that isn't going to work and be basically useless. That is a waste of your time, your money not to mention you are taking in ingredients that might not be the best for your body. The bottom line is that ingredients matter. The ingredients listed should be included in a dosage that is therapeutic so they actually have the ability to work.
Take your time and read the list of ingredients and the facts sheet. What you need to know is that it is actually a law that all ingredients must be listed and made public. Some brands have a couple of active ingredients mixed in with just a ton of fillers. That is no good, you want to make sure you aren't getting a pill or capsule full of junk. These supplements aren't worth your time.
Make sure that you understand which ingredients actually have had the research done to show that they can provide results. You want to know what ingredients are actually proven to work and provide a benefit. Make sure too, that the studies you read are office and the data is legitimate. Some of the ingredients you should look for that are legitimate and would expect to have in a supplement are:
Huperzine A which helps with brain functioning and most directly memory
Phosphatidylserine is important for neuron support and neuroplasticity. Neuroplasticity is the brain's ability to form new neural connections through your life so that it actually reorganizes. Its function is to help support cognitive operations when there are injuries and disease present or provide the appropriate response to new changes or situations you will undoubtedly be presented with throughout your life.
Choline Bitartrate will increase choline and acetylcholine production. This helps to improve nerve membrane fluidity. Why is fluidity important? This is a function that is absolutely essential for the cells in your body to work to their best abilities.
DHA Omega 3 Amino Acids will help allow for great blood flow. And when the blood is flowing well your cognition and memory are working at optimal levels.
Frequently Asked Questions
q:

What are Nootropics?

a:

Nootropics are supplements that are designed to help improve your brain function. They will address cognitive issues and diminish symptoms as a result of your brain not allowing your cognitive abilities to function optimally. They can be natural or synthetic, but, overall, they still allow for the same benefits.

Dr. Corneliu E. Giurgea discovered and created the term we know today as a Nootropic. According to his findings, to be a Nootropic supplement will need to do the following:
1. improve your learning abilities as well as your memory
2. Assist your brain functions when in less than ideal situations or environments
3. Protect your brain from physical and chemical factors that may try and attack it
4. Increase and improve how your brain's neurons fire.
5. Not cause any side effects--or at most, they should only cause a small number of side effects.
q:

Will a Nootropic help reduce my brain fog?

a:

Absolutely! Nootropics are made to help improve your cognitive ability. They will help you focus and allow your brain to function optimally. If you are dealing with brain fog or burnout, then one of the best nootropics on our list is definitely a great option for you to try out!
q:

Can I use a Nootropic long term?

a:

Although you can use a Nootropic for a consecutive period of time, they are not meant for long term use. If use a Nootropic for an extended period of time you will find that they will cause unwanted side effects associated with overuse.
q:

Are there other ways I can improve my memory?

a:

A: Here are 10 exercises that you can engage in which will help with your cognitive memory.
1. Work on your recall. Make a list of anything you need to get done, a grocery list for example, and then memorize it. Go to the store after you have done other errands or tasks in the day and see if you can recall it and correctly get the items on the list.
2. Learn to play a musical instrument. When you engage in learning something complex and have to work at it to get better at it with time, it helps the growing mind.
3. Do mathematics in your head, forget the pencil and paper, the calculator, put down the phone. Make your mind do the math.
4. Take a cooking class in a cuisine that is far from what you are used to making. Engaging all your senses, smell, touch, sight and taste will cause dynamic stimulation for your brain.
5. Learn a foreign language. This also requires you to actively listen and that makes yet another sense compel your brain.
6. Make word pictures in your head, meaning think of a word's spelling and then think of what other possibilities in language begin or end with the same two letters.
7. When you visit an area, take a visual picture of where everything is and then when you leave, draw a map of it and see how accurate you are able to be.
8. Try new foods and see if you can figure out what the ingredients are.
9. Try new activities that require you to use fine-motor skills. Drawing or knitting and putting together a puzzle would be examples that you could try.
10. Get active. Get involved in a sport and engage in it regularly. Exercise is great for your body in mind in so many ways.
...and, of course, one of the best nootropics on our list will certainly help improve your memory as well!
Subscribe to our newsletters