10 Best Omega 3 Supplements Tested & Fully Reviewed
last updated:
Oct 25, 2019
Whether you are an athlete or just trying to maintain a
healthy heart diet
, then you probably know about Omega-3s. These supplements help fight against heart disease as well as offer many other health benefits. But how do you know you are getting the most from your supplement? Well, Runnerclick is here help with that.
From non-GMO to pure Alaskan Salmon, we have created a list of the best Omega 3 supplements on the market today. We looked for the purest and
healthiest choices,
and although some do have other ingredients, we have narrowed them down to ones that are health aiding versus chemicals and fillers. It all depends on what you and/or your doctor feels your body needs. So, take a scroll and check out the FAQS that we have listed to help in your search.
In a Hurry? The test winner after 13 hrs of research

Wiley's Finest Wild Alaskan
Why is it better?
Eco-friendly and organic
Tested for harmful ingredients
Sustainably sourced
Tilapia gelatin capsule
Easily absorbed
High levels of Omega 3's
Less fish burps and mild taste
Free of artificial flavors or colors
In a
Hurry? Editors choice:

Test Winner: Wiley's Finest Wild Alaskan

17
Researched Sources
1326
Reviews Considered
13
Hours Researching
16
Products Evaluated
Potency
Safety Hazards
Effectiveness
Value
By Default
10 Best Omega 3 Fish Oil Supplements
Criteria Used for Evaluation


Potency
Potency is incredibly important because you need to make sure you are getting the right dosage for your body and your needs. Here we took a look at how much one dose of the product delivers--and you will find that this varies throughout. Some deliver much more potent doses than others, so you only have to take one a day to get 1000mg--but there are others that will require you take 2-3 capsules to get the same does. Other products will require 2-3 capsules to get half the does and some are not high in DHA or EPA. If you are serious about your supplements make sure to read the ingredients and see how potent in Omega-3's they really are. A lot of people make the mistake of looking at the serving size and how many milligrams it delivers.


Safety Hazards
Since these supplements are often from fish oil, it's important to make sure they do not contain heavy metals like mercury and PCBs to ensure safety for consumption. There are also options that contain no artificial colors or is gluten-free for those with allergies. Make sure to check if they are FDA certified and whether or not they manufactures have their products tested for heavy metals. It is important to take note of how often they have their facilities checked as well--if it isn't regularly than I wouldn't trust that all of their products are definitely free of these unsafe ingredients.
Another thing a lot of users look for is preservatives. While preservatives will make sure the product doesn't go bad, there are some companies that sell preservative-free products. Make sure to take note of their shelf life and use them up on time. If you happen to receive a rancid batch make sure you contact the manufacturer--this is rare, but it does happen (especially if you order them online).


Effectiveness
How well the body absorbs the omega-3s is crucial to see benefits. Omega-3 supplements come in two forms: triglyceride (TG) or ethyl ester (EE) form. The form also may play in role in how the omega-3s are absorbed into the body.
Absorption is important because you want to make sure you get the most out of your supplement. If you have issues with certain capsules or if religious or personal beliefs means you have to limit what kind of capsules you use, make sure to refer to the ingredients to make sure they are compatible with your needs.
When it comes to effectiveness it is important to remember that what works for you may not work for you and vice versa. If there was a universal product for everyone then we wouldn't have so many options to choose from. So, make sure to pick the right product for you!


Value
Where is the fish oil sourced from? Is it coming from farm-raised or wild fish? Is the product made in the U.S? Does it have any certifications to back up its safety and quality?
These are all questions you should be looking at when considering the overall value of the product. Here we don't just look at the cost of the product (although that is important) but instead, we take all of the factors we mentioned and compare them to the cost. Our list contains all kinds of products and their value to you may be different than our specific rank. If you want an organic and sustainably sourced supplement then you will be spending more money, but if this is not important to you than you will probably prefer to buy something that is more cost-effective. In the end, value refers to how compatible the product is for you and what benefits it brings to you, so make sure to take your own needs into considerations before starting your decision-making process.
Expert Interviews & Opinions
Most Important Criteria
(According to our experts opinion)
Experts Opinion
Editors Opinion
Users Opinion
By Default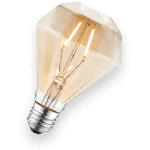 Think of your mental health
Researchers have found that certain cultures whose foods are rich in Omega-3s are at a lower risk for depression.
Supplements or the real deal?
There are so many other benefits you get from consuming Omega-3s when you consume fish, but there are potential benefits through either method.
Other Factors to Consider


Bottom Line
It's pretty simple – all you need to do is take a daily dose of an Omega- 3 supplement but choosing the right one – that's the important part. Choosing the right supplement is important – but it's important to define exactly what Omega-3s are. Omega-3s are fatty acids that are needed for your body to function healthily. The three main Omega 3 supplements are eicosapentaenoic acid (EPA), docosahexaenoic acid (DHA), and alpha-linolenic acid (ALA). EPA and DHA are found in fatty fish, where as ALA is found in vegetable oil, nuts, flax seeds, leafy greens, and some animal fats. Some omega-3 supplements contain all three omega-3s, but some do not contain ALA.
There are countless brands that sell supplements with omega-3s. We did all the heavy-duty research to make sure that consumers are given a list that narrows down their choices when looking to buy. Each of the key factors in creating our list of the best omega-3 supplements is listed below.


Use
There are many health benefits associated with taking omega-3 or fish oil supplements. Although it has been debated as to how much they actually impact heart health, the supplements can lower triglyceride and cholesterol levels. As a result, this lowers the risk of heart disease. Omega-3s also have anti-inflammatory properties which help relieve arthritis and other joint pain. It can also improve lung function to ease asthma symptoms.
Expectant mothers have probably heard how crucial DHA is for their unborn babies and infants, as this aids in brain development. There have even been studied linking fish oil to reducing ADHD symptoms. Studies have also suggested the supplement can help boost mood and fight depression and anxiety. This is because fish oil supports serotonin, or the "feel good" hormone, which can reduce stress.


Product Purity
There is some back and forth as to which form enables DHA and EPA to be better absorbed, and which is overall safer. Some research suggests that EE (ethyl ester) fish oils go bad faster, and aren't absorbed as easily into your body. One study found that TG (triglycerides) omega-3s are better absorbed in the body and that they are better bioavailability. Interestingly, EE forms of omega-3 supplements are most commonly used in clinical trials for heart health.
Other studies suggest that the differences in efficacy and safety are so minimal between the two forms. When it comes down to it, there is no clear answer to which one is more superior.
Frequently Asked Questions
q:

Q: What is the recommended daily dosage of omega-3s?

a:

A: Researchers recommend at least 500 mg of EPA plus DHA for healthy individuals or at least 800 to 1,000 mg for those with heart disease. Pregnant women should take at least 300 mg of DHA daily.

Our list contains products with several different amounts of doses, so there are options for everyone. If you are an athlete or have any joint issues then you will want to consider a higher dose. There are selections on our list that have single servings with 1,000mg, so you don't have to worry about taking more than one capsule a day. Make sure you take the right dose for your needs, a little more is better than not enough, so keep that in mind.
q:

Q. What are fish burps?

a:

A: Fish oil can be hard to digest. As a result, gas can be created as the body breaks it down. Than then causes burps that have a fishy odor, which is commonly called "fish burps." Fish burps can also be caused by impurities or oil that is not fresh since this can trigger intestinal issues. If you have ever experienced them, you know just how pesky they are--although there are some users that aren't really bothered by them. Several of the selections on our list made to reduce their occurrence, so look for that in the product description if it is something that is important to you.
q:

Q. What are these supplements supposed to do for me?

a:

A: These supplements will help with your heart, skin, and eyes as you age. It will also help control your metabolism. This is important if you are taking any of these supplements day to day.

If you are a runner or an athlete, these supplements will bring a whole list of benefits to you as well. They will reduce joint pain and issues as well as reduce all that creaking and cracking you may have gotten used to hearing. This is because they will lubricate your joints properly and keep you ready to keep moving. If you take them regularly you will note an obvious change in how your joints feel and how you perform. .
q:

Q: What are common side effects to taking omega-3s?

a:

A: One of the most common side effects is fish burps, which can be prevented by lower the dosage, buying one with an enteric coating, or placing the supplement in the freezer which will decrease how fast it is broken down in the stomach. Other stomach discomfort is another common side effect.

Depending on the ingredients in your product you may also have adverse reactions. If you are gluten-free or sensitive to the dairy or certain ingredients then make sure to take a look at the ingredients before making your purchase. The products on our list will market themselves as gluten-free or dairy-free if they are. Keep in mind that you may react differently to certain products than others do so if you have any adverse reaction that other users haven't noted then stop taking them and contact both the company and your doctor.
q:

Q: How large are omega-3 capsules?

a:

A: The size of the pill varies with each brand, but they are generally a standard size that is much larger than a typical aspirin, but not too big to swallow. Many brands offer soft gel capsules that help make swallowing easier. You will also find that others are much larger than others. If this is something that bothers you then makes sure you buy a brand that has smaller capsules. Typically the higher the does the larger the capsule will be, so just remember that if you get smaller ones then you will probably have to take more than one to get the right daily dosage.
q:

Q: Who should take fish oil supplements?

a:

A: Healthy adults and even children can receive benefits from taking fish oil supplements. It's a good idea to take for those with heart issues, but as with any supplement consult with a physician first. Pregnant and nursing women should also take DHA supplements, an omega-3 that is found in fish oil. All athletes, no matter what level, also greatly benefit from these supplements. They keep your joints well-lubricated and help you keep pushing yourself to the best of your ability.
q:

Q: What is the difference between omega-3 supplements and fish oil supplements?

a:

A: Fish oil is the source of omega-3s that include EPA and DHA. Essentially they are one in the same, although some supplements include other vitamins. Our list does have some fish oil supplements on here--the one's we included are high in Omega-3's and you only have to take them once or twice a day. Store brand fish oil supplements are less potent, so the ones included on our Omega-3 list are some of the best to choose from.
Subscribe to our newsletters