10 Best ON Running Shoes Tested
last updated
Apr 24, 2019
If you are on the hunt for the best ON running shoes, you will love our list below, where we have taken the time to research and review the options the On brand currently has available on the market. ON are a phenomenal brand that offers lots of amazing roads, trail, and off-road running shoes. The best ON running shoes feature the brand's innovative features, advanced technology, and stylish designs. And, to top it off, the brand's cushioning is incredibly responsive and features optimal shock absorption, so you stay comfortable and focus on your run. Take a look at our list of best ON running shoes below!
In a Hurry? The test winner after 13 hrs of research

Cloudflow
Why is it better?
CloudTec Cushioning Technology
Lightweight, and comfortable
Breathable textile lining
Removable insole
Zero Gravity EVA foam
In a
Hurry? Editors choice:

Test Winner: Cloudflow

3
Researched Sources
1.4K
Reviews Considered
13
Hours Researching
16
Products Evaluated
Comfort
Shock Absorption
Terrain
Durability
Value
By Default
10 Best On Running Shoes


CloudTec Cushioning Technology
Lightweight, and comfortable
Breathable textile lining
Removable insole
Zero Gravity EVA foam
Some consumers said they do run a little bigger than most other shoes, so you might want to order a half size smaller
With the Cloudflow, ON really figured out how to provide shoes that are both lightweight and comfortable. These also have a removable insole for extra support.
Read more
Comfort/Stability
The tops of these best ON running shoes are made from a breathable, supportive new generation mesh weave to offer good air flow throughout the shoe while running. The sole of the shoe is made out of mesh, and rubber to provide stability while remaining lightweight. They have a textile lining that provides a healthy in-shoe climate to help prevent your feet from sweating and forming blisters. This shoe also has the CloudTec cushioning technology that is active only when your foot strikes the ground. It also has a removable insole for extra cushion, and support. One customer said he had to wear comfortable shoes after he broke his ankle, and these were the most comfortable shoe he has ever worn.
Quality/Durability
These best ON running shoes are built with runners in mind. It has all the things you need in a running shoe, they're lightweight, comfortable, and breathable. It has a unique light and flexible zero gravity EVA foam sole. This shoe has the patented Speedboard within the Cloudflow that is built with a responsive flex and rocker that promotes flow motion which encourages the natural rolling process and promotes great take-offs. It has antimicrobial treatment built in to help keep the shoes smelling fresh, and prevent odors from growing.
Cost
These shoes aren't the cheapest but if you're looking for high-performance running shoes these are them. You pay a lot now, but your feet will thank you for it later. These best ON running shoes are definitely worth the price.


Speedboard sole system
CloudTech
Great traction
Very comfortable
Running shoes for both ladies and men ON offers a really unique lightweight running experience. The Cloudventure Peak shoes give great traction on many different surfaces, so wherever you go they will work for you. Here we take a peek at the version available for women.
For their confidence inspiring stability, you will love running while you wear the new Cloud venture Peak quality running shoes.
Read more
Comfort/Stability
Uphill, downhill or flat surfaces, the lightweight hold up to the challenge and the traction qualities remain constant. Run with confidence because the lightness and comfort enable a sure footing on pretty much all surfaces. When you have the right shoes for you and these are right, they will maximize your running experience with regards to speed and comfortable performance. You can try different types of trails runs and the high performance will remain constant.
Stability comes from ingenious design in the form of a design known as Speedboard, this sole is very innovative and motivates energy return at an efficient rate while you are running.
The shoe designers took into account running gait and engineered incredible torsion combined with flex management because they understand these are the contributing features for running a nice challenging trail.
For perfection to achieve this level of comfort and stability the speed-board design works in conjunction with CloudTech cushioning which has been built into the shoe by ON and the qualities in this material enhance up and downhill running. Add to this that the entire innovative shoe tech is lightweight.
Quality/Durability
Here we find suspension minimalist style, no heavy rubber soles, durability, and quality are there but without the weight. The Speedboard sole system reduces the feeling of foot impact while not forgoing on the sound grip and that's exactly what we runners want on uneven trail surfaces. To be light-footed, nimble, quick and in full control is a very nice combination to get from a good shoe.
Durability and quality were in the minds of the shoe designer when making the upper and this resulted in once again the use of light-weight materials with very good durability, breathability is excellent and is supported by rapid drying out of the material. For nice comfort, the upper shell is lined with a soft sock padding which protects against friction so that during long runs there is less likelihood of blisters.
This shoe is easily among the lightest to be on offer and it's a new model which is certain to become very popular among lady trail runners.
They will appreciate the durability, the quality is very evident and the comfort and stability features are certainly going to work well for runners.
To cap off the design the tech features include a six mill- drop and a light 9.2 ounces. The lace up system is really user-friendly and provides a secure FIT feeling for the foot.
Cost
These best ON running shoes are not cheap but that is understandable because of the innovative design, the lightweight and durable materials and the innovative Speedgrip system. These are new on the market and represent a good investment for women runners.
Great if you're looking to work on your speed
Nice comfortable feel on the inner part of the shoe
Evenly distribute the pressure of the foot strike
Nice support without restriction.
Very lightweight.
Sizes sometimes run a little small and narrow
Not suitable if you run on the forefoot
Some find that they aren't cushioned enough
These are built particularly for speed, so they're a good option if you're looking to increase your times. If you want efficiency and speed, this shoe has you covered, especially for the road, but also to an extent in light trail conditions. The overlays are ultra-thin without sacrificing support and structure. They also offer good comfort, a 5mm toe-to-heel drop, and decent shock protection.
Read more
Comfort/Stability
The On Cloudracers are pretty comfortable and are great if you're seeking something lightweight for picking up speed. The inner sock has two layers of comfort, which feels good on the foot and the base of the shoe as well as gives good bounce and energy return. The base of the shoe also evenly distributes the pressure of the strike across the entire foot, which helps with comfort and also allows the feet to glide across the entire stroke. These offer firm support without any heaviness or clunkiness and the wide tongue gives support without restriction.
Quality/Durability
If you run on the forefoot, you might not like these – it seems that the quality control is a little off and a small amount of these are uncomfortable on the forefoot. They are a little small and narrow on occasion, so you might want to consider buying a size up. They are otherwise a great shoe with great technology.
Cost
This one is pretty expensive, even compared to other best ON running shoes.


CloudTec sole
Deepflex grooves
Really lightweight
Zero-Grav-Foam
Quality Mesh Material
Excellent Traction
Secure efficient lacing system for stability
Watch out for the sole sometimes picking up surface debris
I like the ON running shoe brand and it's nice to review different and I must say, I particularly like this shoe. Let's round off this review with a shoe from the same maker but with its own set of unique features which blend in with the ON running shoe philosophy. We see that flexibility is maintained, the sole gives a firm feeling for your standard runs, yet, the more challenging the hollows are thrown at you on trial runs, the more comfortable and responsive the shoe. All of us look for that special shoe which works for us, this shoe invites you to try it out with promises that you won't be disappointed. Certainly up there with the best quality running shoes. Let's test and review this shoe so that you can decide if this is your next item to add to your running kit.
Read more
Comfort/Stability
Starting with the outsole and testing out the featured and unique sole pads, we see and while running we can feel differences, emanating from the midsole are the unique styled sole pads.
Constructed from foam which has been hollowed this is a shoe with strong structural support is given through thick support pillars, compression is there and it is balanced by the firm pillars.
The Outsole gives off a feeling of being flexible but firm which really lets you pour on the heat and move up a pace. Some might argue that this combination is not so hot for a long distance ride but I suggest that it's down to individual taste and I do not feel these sole innovations are restrictive in terms of longer runs.
You do still get good cushion effect it's just delivered via a different innovative shoe tech.
Trail running throws up hollows of different depths and these shoes react to this with an enhanced cushioned response, it's due to the design features in the sole, challenging variations in surface conditions are met with engineered thoughtful cushioned responses.
Midsole has minimal neutral qualities because the outsole design has taken on more responsibility for enhancing shoe performance.
Exceptional arch support works in conjunction with the full shoe length EVA Speedboard, your foot and notably the foot arch are embraced by protective shoe design.
Traction is very good on pretty much most surfaces and while running you will have a constant feeling that these shoes want you to get moving, they really are nice for speeding up.
Quality/Durability
A nice sock liner is engineered into the shoe, with tech grooving for the forefoot, heel, and arch, which screams out comfort and backs up the claim by providing a high level of durable comfort. To put it in everyday English, this is luxury built into a running shoe and it's very appreciated.
The upper style can play mind games with you, at a glance it resembles a style of fashion shoe that can be worn anywhere but wait a minute, this is a running shoe which is telling you "wear me for more than running "and when we look inside the shoe it looks like a single structure ready to take your foot and mold itself to you.
The forefoot structure is constructed from durable mesh and it's there at the front to take on whatever the weather throws at it, good wick-ability and water resistant and your toes are nicely capped and shielded. To the rear of the shoe, the thick durable material gives off a comfortable foot hugging canvas feel.
Breathability is expectedly very good, you have a sense of airy, and this is a result of the durable high-quality mesh. You can be confident that your feel will maintain a feeling of dryness and coolness. Regardless of the weather conditions, breathability remains very good.
The shoes even have night time reflective tech subtly designed into the shoe.
We feel bucket loads of comfort, the shoe allows foot hugging security while also providing space, especially in the forefoot area, the size is standards like most of our feet so if you have overly wide feet you will need to think about what size shoe you buy.
Protection for our feet is felt through the solid but flexible materials used in construction which works nicely with the shoes cushioning system and unique sole features.
Weighing in at 7.0 ounces the shoe is stunningly lightweight and even out class the popular lightweight CloudRacer by a few ounces. The shoes are offered in a really broad range of attractive colors which suit all levels of feminine or masculine tastes. The shoes come with a choice of two laces, the elasticated laces suit some runners but most prefer the added secure feeling from standard style laces.
Cost
Surprisingly the price is very customer friendly when you look at the unique features provided by the best ON running shoes.



Nice lace up system to give structure and stability
Lightweight
Good energy-returning bounce
Good support for high arches and can help with shin splints
Pretty comfortable
A little stiffer than some other ON shoes
A small amount of durability issues have been reported
These aren't great if you have wide feet
The lace-up closure on these guarantees a nice tight fit without restriction, while the bounce and reflexive design are very good. The EVA midsole gives a nice dynamic return of energy and they're a lightweight affair. The mesh gives breathability while simultaneously offering a good structure.
Read more
Comfort/Stability
Although these aren't built specifically with high arches in mind, they do provide enough support if this is an issue for you. The spring and bounce are great and they offer enough structure with dynamism. They can also reduce joint pain and help your runs to get quicker and more comfortable. The plush design is comfy and they are tight and snug without feeling restrictive. That said, they are not as wide as some would like, so if you have wide feet, these might not be for you. They are slightly stiffer than other best ON running shoes, but only marginally so.
Quality/Durability
A small number of users have experienced durability issues, but this is pretty rare overall. These are otherwise a great shoe of great quality!
Cost
Another (relative) bargain option.



Good bounce and great energy return
The lacing really reduces pressure on the foot
Breathable and soft inner liner, which gives a nice feel
Very good impact reduction
Some users have found that long distances in these can be uncomfortable, though this was a rare comment
These are very lightweight with great bounce return technology and have a 7mm heel-to-toe drop. The design of the lacing and upper is crafted to reduce pressure and ease comfort, which is a great touch if your feet often swell or hurt. They are padded and give a swift gliding run.
Read more
Comfort/Stability
The avoidance of pressure points with these is a great addition and offers much comfort. The breathable inner lining of the shoe gives a nice feel on the feet, and the sole is removable if you're seeking something slightly stiffer. The 15 rebound-promoting segments on the base of the shoe are fantastic for comfort and for returning the impact of the foot strike. They have a heel pull loop at the back of the shoe for swiftly getting in and out of them. A small number of users have said that running long distances in these gives discomfort, but this seems to be very rare.
Quality/Durability
Again, the design with these is great and the technology really shows. There seem to be very few durability issues.
Cost
These run around average for an On shoe.



Very versatile
Snug and comfortable
Nice bounce and toe off
May reduce stress-related injury
Decent traction
Nice flexible support
The sizes can occasionally run small
These provide a medium amount of support and are a good fit for road runners, but also provide enough traction and support if you trail run in mild conditions. They have a 7mm heel-to-toe drop and the outer material stops debris from getting trapped in your shoe, which may be very handy depending on where you like to run.
Read more
Comfort/Stability
These have a nice structure to offer both a snug fit and a good amount of flexibility, which is a great combination of comfort. The toe off and landing are both full of cushioning, which improves your pace, dynamism, and enjoyment, and the tongue and collar are very plushy to give a nice feel. They are lightweight and bouncy, and the flexibility is fantastic. Some users even claim that they have reduced their stress-related injuries, which of course is a fantastic touch.
Check the outsole with its cloud elements for awesome rebound qualities which merges with the rebound from the mid-sole, you get a cushion safe landing and a nice stable take-off, take it all in your stride.
Quality/Durability
Great quality and decent durability, though the sizes can occasionally run a little small.
Cost
Very slightly cheaper than most others on this list.


Lots of users really like the aesthetics of the design
Comfy, molded and with nice bounce
Decent for slight overpronation
Good for ankle weakness and knee weakness
A good amount of traction for light trail work
Good breathability
Slightly pricey
May require a small break-in period
Sizes can run small and narrow
The arches may be slightly too high for some
These best ON running shoes have a 6mm heel-to-toe drop and give good support, structure, and bounce. They have good traction and the technology is effective at preventing injury. They are plush and comfortable and the mesh gives good breathability. They are a good option for road runners and work equally well in light trail conditions.
Read more
Comfort/Stability
These best ON running shoes are nice and comfy, with a padded collar, padded tongue, and a cushioned molded insole. The EVA midsole also gives a nice feel and offers support during your run. The toe off and bounce are aided by the energy-returning design of the shoe's base which offers some protection against knee and ankle weakness and injury. If you overpronate slightly, these also might be a decent option for you. They might take a slight breaking-in period, as any discomfort – which is rare – seems to happen only at an early stage with these. If you're not accustomed to a reasonably high arch, you may not like this design.
Quality/Durability
They are pretty durable overall, though a small number of users have found slight issues. The sizes can also occasionally run a little small and narrow, which you may want to consider when buying a pair.
Cost
A little on the pricey end of the scale.


Great for trail runners and overpronaters
Good traction
Great comfort and bounce
Lightweight and flexible.
Promote a natural strike while preventing slippage.
Nice and snug.
Not as durable as some other options
Not as well-tested as some other ON shoes
A little pricey
These best ON running shoes provide fantastic stability and are an excellent choice if you tend to overpronate. They are also a great option for trail runners, as the grip on the sole offers good traction, especially when running downhill. They are lightweight and flexible and have a 6mm heel-to-toe drop. The diagonal lacing helps the foot to move naturally and the removable foam insole offers extra padding.
Read more
Comfort/Stability
The lace-up system with these offers fantastic stability and a real snug and secure fit without sacrificing lightness or breathability. The double layer of the shoe offers bounce and comfort while also giving a waterproof coating, which is great for trail running in wet conditions. They have a protective rubber toe cap and a heel which protects against slipping. The sole doesn't give any uncomfortable pressure points, which is great in a trail runner.
Quality/Durability
Excellent quality with great technology and subtle, intelligent design which suits the needs of their style. They aren't as durable as some others On offer, but this is perhaps to be expected from a trail runner. It can be said that though not overly durable, the quality factor balances this and if you take reasonable care of the shoe this will prolong the durability lifespan.
Cost
These are the priciest of the best ON running shoes, but they're absolutely worth the investment. When you invest more money you do get more for your money and these shoes will be an investment that will repay you in terms of performance and quality.
Offer good protection against injury
Good arch support
Better traction than most road running shoes
Versatile for all road runners
Excellent structure and stability without sacrificing freedom
Good dynamic toe off with bounce
The durability isn't great
The sizes occasionally run a little large
These are great particularly for two reasons: they are especially lightweight and they offer fantastic protection against injury. They're versatile and suitable for all road runners who crave flexibility. They're breathable, padded, have great arch support and come with a 7mm heel-to-toe drop.
Read more
Comfort/Stability
The breathability of these shoes here is nice, as is the structural support, which is offered without clunkiness. The heel locks the foot in place to prevent against slippage and the intelligent speed board in the base of the shoe helps you to spring back into action as your foot hits the floor, aiding speed and dynamism. This also offers a good toe-off. The inside of the shoe has good cushion and comfort, and they are certainly a nice fit.
Quality/Durability
These have decent traction owing to the quality design of the unusual sole. For a roadrunner, there is particularly good grip here. They are overall a quality shoe with a nice amount of bounce and glide to aid your running experience. That said, the sizes can occasionally run a little large, and the durability isn't as good as you might hope for.
Cost
Again, they're pretty pricey, but they're worth it.
Criteria Used for Evaluation


Comfort
There are many factors that have a big impact on comfort while running, and we've examined them when choosing the best ON running shoes. Breathability should be a very important feature especially for those who have problems with sweaty feet. An unpleasant odor is more prone to appear if you're wearing non-breathable shoes. Poor ventilation in shoes can also lead to blisters on your feet. The cushioning is also a very important part of the shoe as it helps you to feel more comfortable.
The ON brand has many shoes with different kinds of cushioning, and which one of the best ON running shoes you choose is up to you. Support can also really boost the comfort of a pair of shoes. Some shoes are better for people with high arches, while others are better for people with plantar fasciitis and/or heel spurs. The shoes should be supportive and protective enough to help prevent injuries, which as you know unfortunately are fairly common for runners.
Be very careful when you choosing the size of your new pair of best ON running shoes. This can be tricky because when you buy on the Internet, you can't try on the shoes first. Before purchasing the best ON running shoes, look at the sizing chart very carefully, and note that it's also worth it to check reviewers opinions on the shoes because in many cases there are comments that you need to buy one size up or down, or that the shoes aren't great for people with wide or narrow feet, etc.


Shock Absorption
We looked at the level of shock absorption technology designed into the shoe and how it works, as this is a key feature to look at when selecting the best ON running shoes. Especially if you regularly run long distances, the level of shock absorption your shoes have goes a long way towards keeping you pain and injury free as you train.
Some of the things we looked at in terms of shock absorption with each pair of the best ON running shoes was how good the combination of cushioning was with return bounce, and do any of the shoes have features for runners with flat feet? How good are the shoes for a runner with a hard strike, and when support is designed in for the ankle, what type of support and how effective is it? These were just some of the questions we asked as we looked at each pair the best ON running shoes, and in the end, we assigned each one a score from 0-100. Especially if you're a heavier runner or otherwise need extra shock absorption to be sure to check out and learn more about the shoes on our list that score highly in this category.


Terrain
This is one of the most important questions when it comes to running. You need to decide because road running and trail running are totally different. Road running shoes will be great for pavement, concrete, and other hard surfaces. There aren't many irregularities, so you don't need a special shoe with boosted traction. Road running shoes should be lightweight.
The cushioning is also an essential part as it helps you to feel more comfortable while running and it also helps to absorb the shock. If you want to trail running, you need to get shoes with traction at the high level. The best ON running shoes must be also much more durable than normal running shoes, especially if you want to run on rocks or mud terrains. More stability and protection are also needed as your feet are more prone to serious injuries.


Durability
Let's be honest, no one wants a pair of shoes that they will have to replace in a few short months, which is why durability is an incredibly important factor to consider. The most durable best ON running shoes are made of high-quality materials that are built to last. If you want a pair of shoes that will last you the long haul, you will need to consider the terrain you will be running on and find a pair of shoes that are built to take on whatever you throw their way. Typically, durable shoes have rubber outsoles that are often abrasion resistant. The outsole protects not only your feet but also the overall integrity of the shoe, so you definitely want to invest in a pair that put a lot of thought in the construction of the outsole.
Durability doesn't just depend on the material your shoes are made of, however. In fact, a large part of how long your shoes will last also rests on your shoulders. If you have made sure to get a pair of shoes that are designed to handle the distance and terrain you will be using it for then your part is to make sure you take care of the best ON running shoes. Yes, some shoes are more durable than others but a lot of times our shoes can last longer if we take care of them! Keep this in mind with your next pair of the best ON running shoes!


Value
ON is a high-quality brand so you need to be aware that the shoes aren't very cheap, but at least they're not crazy expensive either. While searching for the best ON running shoes, we've discovered that some models from previous years are cheaper and they still work well. In general, the cost of a pair is more than 100 dollars. However, if you want to save some money you can always look for the best ON running shoes on sale.
That being said, the value of the shoes you purchase does not just depend on the price of the shoe or the budget you set yourself, but rather how much value they to your life. Do they meet your needs? Are they comfortable? Do they improve your performance? These are all things the best ON running shoes should do for you and you should feel like, no matter who expensive or affordable the running shoes you bought were, that they are the perfect fit for you.
Expert Interviews & Opinions
Most Important Criteria
(According to our experts opinion)
Experts Opinion
Editors Opinion
Users Opinion
By Default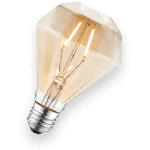 Make sure you don't make price the final deciding factor.
Everyone has a budget when it comes to buying running gear and it is important to keep your budget in mind when looking for running shoes. However, you cannot let that be the deciding factor in your final choice for shoes. A good high-quality pair of running shoes are worth their weight in gold and will always be worth the investment. So if you are at all able to, investing a little more into a good pair of shoes will serve you well now and down the road as well!
Pay attention to fit!
We all know that shoes need to fit well and be comfortable but you need to be mindful of how you are going to wear your shoes. Do you always wear thick socks or a cerain type of sock? Make sure you are wearing that or something similar when trying on your shoes to make sure the fit is what it needs to be!
Other Factors to Consider


Bottom Line
ON has made a name for themselves in the running world thanks to the excellent shoes that they consistently put out. The best ON running shoes on our list are some of the best running shoes in general, so they definitely compare to some of the other popular brands like Nike, ASICS, and Reebok. The best ON running shoes are not only incredibly effective, efficient, and reliable and they also offer tons of style and colors to choose from so you will look great on your runs as well.
Overall, at the end of the day, there are specific things you need to look out for when choosing a pair of running shoes. Make sure that you consider your own needs above everything else, even our ratings. At the end of the day, you need to make sure you choose a pair of shoes that meets your foot's needs, the terrain you will be running on, and the distances you want to run in your shoes. Make sure you get something that also fits your comfort needs and is breathable enough to keep your feet cool and dry without sacrificing your durability needs. Bottom line: make sure to pick a pair of shoes that fit all of your needs and wants.


Style
For many runners, style plays an important part in whether or not they get a pair of shoes--after all, if you are going to be wearing the same pair of shoes a lot you may want to look good in them as well. So, while we don't think style is the top factor to consider, we do recognize that it is an important one. So, once you have established the shoes you are deciding on are comfortable enough for your runs and that they fit all your requirements, then you take a look at the style and color of the shoes you decide to go with.
When it comes to style, the best ON running shoes are typically sleek, stylish and they are available in not only a lot of different colors but also several patterns as well. If you want to look good, you can't go wrong with a pair of the best ON running shoes honestly. Their colors are vivid and bright and their styles will look great with your casual wear as well, so if you are in a rush and need to wear the best ON running shoes out you will still look great!
Frequently Asked Questions
Subscribe to our newsletters