Best OTC Allergy Medications Reviewed and Rated
last updated
Oct 10, 2019
Allergies or allergic diseases are the results of a hypersensitive immune system that is easily affected by pollutants or irritants in the environment. Individuals who suffer from allergies will experience symptoms like red, inflamed and itchy eyes,
runny nose
, coughing and itchy throat, shortness of breath, rashes, swelling, and food intolerances. Allergies are very common and there are a wide variety of elements in the atmosphere and in our environment that can cause us some pain suffering. They can be persistent and long-lasting or only appear at certain times of the year. Even our beloved pets can be afflicted by allergies. There are many treatment options to help with the symptoms, some can be over-the-counter, others can be natural DIY options, while others may need to be stronger and prescribed by doctors. We evaluated the best over-the-counter options and looked at their accuracy, effects, and side effects.
In a Hurry? The test winner after 18 hrs of research

Benadryl
Why is it better?
100-count packs containing 25 mg of the antihistamine diphenhydramine HCl
Diphenhydramine HCl provides relief for both allergy symptoms and cold symptoms like sneezing and runny nose
Comes in small, convenient antihistamine tablets
Relief for sneezing; runny nose; itchy nose or throat; and itchy, watery eyes and cold symptoms like sneezing and runny nose
Can be used by those ages six and up
In a
Hurry? Editors choice:

Test Winner: Benadryl

4
Researched Sources
1.9k
Reviews Considered
18
Hours Researching
16
Products Evaluated
Accuracy
Side Effects
Effectiveness
By Default
Best OT Allergy Medications



100-count packs containing 25 mg of the antihistamine diphenhydramine HCl
Diphenhydramine HCl provides relief for both allergy symptoms and cold symptoms like sneezing and runny nose
Comes in small, convenient antihistamine tablets
Relief for sneezing; runny nose; itchy nose or throat; and itchy, watery eyes and cold symptoms like sneezing and runny nose
Can be used by those ages six and up
Can make you remarkably drowsy
Can be groggy even after sleep
You can always count on Benadryl to help you with your runny nose, itchy eyes, itchy skin, or scratchy throat to kick in and help you get relief. The marked drowsiness it tends to cause may be off-putting for some, but many times this is a welcomed side-effect for others who need and look forward to a good snooze.
Read more
Relief from Upper Respiratory Irritation and Symptoms of the Common Cold
This is a multi-functional, super potent fighter against sneezing, runny noses, itchy throats, and watery, itchy eyes. It can be a savior if you have seasonal afflictions or came into contact with something that hasn't agreed with you. If you have a cold and your coughing and your nose are constantly leaking, this will dry it all up in a jiffy.
Versatile and Practical
The tabs are a definite necessity in the home. they can work for adults as well as children and even pets may be able to find relief though the use of these tablets. In many cases, medications, even OTC products are limited in which populations they are safe for. Young children are often not able to take many medications and it can be difficult to help them find relief. This product is a go-to for many common symptoms of many age ranges, humans and pets alike making it super practical and needed in every household.
Cost and Value
The tremendous practicality and the wide breadth of use this product can offer can't be dismissed. It also comes with a fairly low price-tag so you aren't going to have to spend a ton for some relief or to keep it on standby when a family member is in need.



Provides relief from indoor and outdoor symptoms
The fast-acting formula goes into effect within an hour of the dosage
The antihistamine effects lasting up to 24 hrs
Helps symptoms like sneezing, runny nose & watery eyes, post nasal drip
Non-drowsy
Available in gelcaps, tablets, children's meltable tablets, and children's liquid
Allegra is effective for both indoor and outdoor irritations like pollen, ragweed, dust mites, and pet dander. It is always best to limit the exposure you have to those factors that cause you irritation and be proactive about keeping your environment friendly. When you need that extra push to breathe easy, Allegra can help.
Read more
Long-term Relief
No one wants to be taking pills all day to keep annoying symptoms at bay. This tablet can give you full 24-hour relief from your indoor and outdoor symptoms so all you have to do is take it once per day. Even when the pollen count is so high it is turning everything around you yellow, this product will keep your system up and healthy.
Non-drowsy
Unless you are looking to take a nice long snooze, you will appreciate this non-drowsy formula. You can take it and still get to work, drive, and hang out enjoying the nice weather with no worries about the outdoor pollutants getting in your way of fun and relief. Even the FAA pilots are allowed to use this product, that says something!
Cost and Value
The fair cost works for the non-stop 24-hour strength that can help you from all your allergy issues. It won't weigh you down because it won't cause you to get sleepy so you can get everything you need to be done with comfort. It also is less likely to cause you adverse side effects so it is worth the try to see if it works for you.



Allegra for children ages 6+
Tablets melt on the tongue
Indoor and outdoor irritant relief
Relieves sneezing, runny nose & watery eyes
Can last up to 12 hours
Non-drowsy formula
In rare cases, some children may have adverse reactions to medications like behavioral issues like irritability
Just like the adult form, Allegra Children's can help your little one's ages 6+ find relief from their symptoms too. The temporary easing of hay fever and upper respiratory issues like runny nose, sneezing, itchy and watery eyes and itchy throat will make your little one feel much better and be able to get out to play and enjoy the fresh air sooner.
Read more
Fast Relief
You can expect a lag time of only about 20 minutes for this formulation to get to work. No one wants to see their kiddos not feeling well, and the sooner they can feel better and get back to what they do best, playing, the better.
No Side Effects
While not every medication can confirm that all people who take it will be completely free of side effects, this formula, again, just like with the adult version, can have limited and rare side effects. Some children can get hyper with medications, and there are little reports of that happening in children making this a fairly safe medicine to try.
Cost and Value
It can be a bit on the pricey side, but if you don't' want those sugar substitutes that can often occur in formulations with cheaper brands it is well worth it. It is always well worth it to find a product that can help your kiddos out and make them feel better without a high risk of side effects.



Fexofenadine HCL
Indoor & Outdoor irritants
Can be compared to the active formulation used in Allegra
24-hour relief
Non-drowsy
Can offer mild relief
May experience some slight drowsiness
Made with 180 mg of Fexofenadine HCL the formulation is similar to that of Allegra. It has antihistamines that can help with indoor and outdoor allergies and is formulated to be non-drowsy. If you suffer from runny nose, sneezing, itchy, watery eyes, or Itchy nose and throat this could be the help you need.
Read more
Brand
This brand offers a full line of health and wellness products that can help you with symptoms derived from cold, flu, allergy, digestive issues, and more. Offering many of the same active ingredients as the big brands, these products are just as effective and safe.
Large Quantity
If you need allergy medication on hand at all times, it may be necessary to have a larger quantity ready. The amount that comes with this brand is quite a bit for those who have to use a lot of medication.
Cost and Value
Because this product is formulated with like active ingredients to that of bigger name brands, it's effectiveness is similar. It is certainly not weaker but the good thing is because it comes without the brand reputation, the large quantity can offer a really attractive price tag.



24-hour, non-drowsy indoor and outdoor relief
#1 Doctor Recommended
Oral medication dissolves in mouth
No aftertaste
Relief of sneezing, runny nose, itchy/watery eyes, itchy throat/nose.
Some people may still get drowsy with the formulation
Can be slower to start acting for some
The highest and most recommended by doctors, once was by prescription and now you can get it over the counter, Claritin provides relief from all your sneezing, itchy throat, watery eyes, for 24 hours. It can help with irritants both indoors and outdoors and it is formulated to not make you sleepy.
Read more
Easy to Take
Those who have issues swallowing pills won't have any issues with these credits. They easily and quickly dissolve on our tongue delivering fast and effective treatment to help you manage your symptoms. There is a slight minty flavor which is always good to have on the breath and there is no aftertaste. It makes for a really user-friendly medication.
Highly Effective
This formulation can provide hours of relief for over 200 different allergens that occur inside and outside and from our beloved pets. It can even help with irritations due to mold. There are so many things that can cause us discomfort, having a medication that can tackle the great majority makes this a very practical medicine to try.
Cost and Value
This will tend to be a pricier option on the market, part in because of it's increased brand and name reputation. The ease of use and wide breadth of irritants covered to make this a very popular product that has helped a broad range of people and is one of the many reasons why doctors trust it and recommend it so highly.



The case of two 0.5-ounce bottles of eye relief drops (total of 1 ounce)
Combines an antihistamine and a redness reliever for the temporary relief of itchy, red eyes
For the temporary relief of symptoms due to ragweed, pollen, grass, animal dander, and hair
Clinically proven to be effective
Recommended by eye doctors
Can cause dry eyes with excessive and extended use
The safety feature for opening the top can be time-consuming and difficult to operate
Those red, itchy, and watery eyes can be a really hard thing to deal with throughout your day. Alcon drops are clinically proven to provide relief to your symptoms and alleviate the associated redness that is so unattractive. Once only available through a doctor's prescription, this sterile drop is now available over the counter.
Read more
Fast-Acting Relief
It is very difficult to go through your day and function when your eyes won't stop watering and are so itchy you can't help but want to tear them out. These drops can help you immediately stop the pain. At the first sensation that you are feeling irritated, all you need is one drop in each eye and you will start to feel instant relief as well as warding off increasing pain and discomfort. For those of you who know you will be in environments that will be irritating, being proactive by putting a drop in each eye can help you ward off the impending discomfort. This will definitely help those who wear eye makeup ward off unappealing raccoon eyes and allow you to wear makeup comfortably again.
Works Well For All Eyes
It can be hard to find eye drops that work both for those that wear contacts and those that don't. This is a product that offers relief to sensitive eyes no matter what their condition and whether or not they are using sight assistance or not.
Cost and Value
When looking online you can often get a multi-pack for a reasonable price. This is great because it helps you save a couple of bucks but also provides you with a backup. Keep one bottle in your purse and the other in the car so that you always have instant relief on hand when you need it.



The number 1 doctor recommended brand (ProVoice Survey, fielded to Physicians June 1, 2016, to May 31, 2017)
Relieves nasal congestion, runny nose, sneezing, itchy nose, and itchy, watery eyes
Provides non-drowsy, 24-hour relief in full prescription strength
TwinPack of 144 Sprays
Once daily use allows you to be greater than your allergies every day
Contains the active ingredient fluticasone propionate
Some people have a hard time taking nasal sprays
Flonase is a nasal spray form of relief that can provide you with complete alleviation fo 6 main components that cause the most irritation. It may seem odd to take medication through a nasal spray, but it is often a better and more effective way to transmit the medicine for faster and more capable relief. This spray has been proven to be more effective than many of the tablets and gel tabs for which it competes.
Read more
Strong and Effective
While many OTC tablets only provide relief through blocking histamines, this is a full prescription strength nasal spray that will provide you with a full 24 hours of relief from many symptoms including nasal congestion, runny nose, sneezing, itchy nose, and itchy, watery eyes all season long.
Seriously Non-Drowsy
While there are many tablet formulations that come in "non-drowsy" formulations, it doesn't always have that effect on everyone and some people will find themselves feeling hazy and sleepy. If this spray is used regularly, only once per day, it can surpass the effectiveness of the best non-drowsy pills on the market with seriously no drowsiness in its wake. This is huge for those who really can't take the chance with falling asleep or feeling lethargic throughout the day.
Cost and Value
Because this performs so well with so little side effects, this is an excellent option to try if you can get past paying the nose. It could take some time getting used to but it is pretty easy overall and takes only a couple seconds for long-term relief and immune support. You will pay a bit for it upfront, but you get quite a bit of spray so you can last a while in between refills even if used daily, which is recommended.



Nasal spray offers relief from congestion, sneezing, & an itchy, runny nose, for up to 24 hours
Scent & alcohol-free
The spray will not cause stinging or drowsiness
Prescription strength
Can be expensive when looking at cost per spray
Relief can wear off faster or become milder for some
Nasacort is a non-drowsy, non-addictive, scent-free, and alcohol-free nasal spray that can help you fight symptoms associated with allergies.
Read more
Anti-inflammatory
When your body is irritated especially on a reoccurring basis and you experience the symptoms regularly you are also suffering from inflammation. While antihistamines are effective at controlling symptoms they only attack the by-product of the root cause, the histamines. This spray can help attack the by-product symptoms as well as address the underlying inflammation and stop it where it starts.
Fast Working
Some medications need a couple of weeks to really take hold and begin work in your body. Not with this product. the minute you start using it, it starts going to work. Within a few days, you will just be building up to maximum symptom relief.
Cost and Value
This product attacks the outward symptoms and goes after the underlying causes of your irritation to fight allergens on a two-pronged front. It costs a bit more per spray, only coming in 60 sprays per package, but continual use over time can help alleviate your issues and make you a lot more comfortable.



Homeopathic medicine
Take at the first time of symptoms
Non-Drowsy, no known side effects, no known drug interactions
This medicine uses highly diluted natural substances to relieve symptoms
This medicine comes in quick-dissolving pellet form
Not effective for everyone
Have to take 3x per day
If going the natural route is more your style, Boiron may be a good alternative for you to try. It is made with a homeopathic formulation that is approved by the Homeopathic Pharmacopoeia of the United States (HPUS).
Read more
Safe
The best part about using this product is that there are no known side effects and it will most likely not interact with other medications, herbs or supplements. it is safe for adults and children 2+ years of age to use.
Easy Use and Convenient
Adults and young children alike can easily take these fast-dissolving pellets that will melt away right under the tongue.
pellets under the tongue 3 times a day until symptoms are relieved or as directed by a doctor. The multi-dose tubes make it very convenient and easy to use.
Cost and Value
Given the amount you must take per day until you see effects, this can be a pricey option. It does come with no known side effects and is not formulated with chemicals. For those who prefer natural remedies, this one may work.



120-spray bottle
Makes for all-day relief
Prescription-strength relief from indoor and outdoor nasal allergy symptoms
Relieves nasal congestion, sneezing, runny nose, and itchy nose for 24 hours
Delivers 32 mcg of budesonide medicine per spray in a convenient once-daily dose
Non-drowsy, scent-free, and alcohol-free formula
Can take a bit longer to take effect
Spray not as powerful in delivering full dosage once the liquid runs low
Rhinocort is a nasal spray that is of prescriptions strength and can help with indoor and outdoor irritants. Get full day relief in one easy to use application.
Read more
Strong and Effective Medicine Delivered in Each Spray
A punch of 32 mcg of budesonide per spray will provide ongoing relief of nasal congestion, sneezing, runny nose, and itchy nose.
Convenient
It only takes a once-daily does, with a shot in each nostril to get the effects. The support will last you 24 hours, making it convenient and easy to use. It won't cause you to get sleepy and is scent-free and alcohol-free.
Cost and Value
The cost per spray is a bit steep, but this is another product that gives you options should you decide to give the nasal spray option a try. Just like its competition, it tackles indoor and outdoor irritants.
Criteria Used for Evaluation


Accuracy
There are a couple of aggravating symptoms that you experience when you suffer from allergies. Itchy eyes or skin, redness or hives even, a runny and stuffy nose, irritated throat and coughing. The best way to asses which medications are going to be right for you or which steps to take to help you with your symptoms.
If your challenge is a stuffy and runny nose a nasal steroid spray is a good option to try first. Adults can do 1-2 squirts in each nostril one time per day while children 2-6 years of age should only have 1 squirt per day. For the most part, the majority of people can tolerate sprays with little to no side effects. However some people may experience some symptoms as a result of these sprays and bloody noses, sore throats, and headaches are common side effects. A nice thing about these sprays is that pregnant and breastfeeding women who often are very limited in what they can take into their bodies will be pleased to find that they may be safe for use as they haven't shown evidence of damage to babies.
If sprays aren't working for you there are tablets that may offer viable relief. In some cases, you may find the combination of tablets with sprays is the best way to tackles your allergies. With tablets, it is best to try different brands out at different times, it is not safe to take two different tablets at the same time. What you can do, however, is to start small with one tablet and then if you need to, you can build up to a maximum of 4 tablets once per day. Remember though, the higher the number of tablets you take in, the higher your risk is for side effects which can include headaches or drowsiness. In general, if you can get a break in price on generic, don't rule these out. They will work just fine and in a similar way as the brand names will. Loratadine will tend to be safer for pregnant and breastfeeding women.
Cetirizine also tends to be safe but has a greater tendency to cause some of the drowsiness or headache side effects. Children can get allergy medication in a liquid form and for this, you may want to consult your doctor to get a prescription or recommendation.
Benadryl is effective over the counter tablet but it is can be very potent. Many people will feel varying levels of drowsiness when taking this pill.
Fexofenadine tends to be more expensive than Loratadine or Cetirizine but it will also tend to be more effective than either. A starting dose would be about 60mg two times per day and you can up that amount to a stronger 180 mg pill that takes only once per day. The most commonly reported symptom here is a headache and this is also safe during pregnancy or breastfeeding.
If pills and sprays aren't taking care of your symptoms and nothing over-the-counter is working it is time to consult your physician. There may be prescriptions that could work better. There are shots available that can be given but have not been as popular lately because there have been long-term side effects reported.
You can also explore allergy testing where shots or drops may be suitable to try. Drops under the tongue or shots in the arm may actually cure an individual's allergies amazingly enough. For children who suffer from asthma, the good news is they are very likely to grow out of this condition especially if they receive shots for the triggers that irritate their condition.
If you have itchy, red eyes, an easy at-home treatment is a cold compress like an ice pack directly on the eyes. You can apply this therapy as much as you need to reduce inflammation and decrease the itchiness. Over-the-counter eye drops can also alleviate the irritation on the spot. If you wear contact lenses and have these itchy eyes, it is best to wait 10 minutes after putting the drops in and then put your lenses in. There aren't really any serious side effects with drops outside of potentially a burning sensation. Often times these drops are used in combination with tablets for a well-rounded treatment plan. Eye drops that you can come by with a prescription are also available through your doctor if you need something stronger. For the drops, you get at the drugstore or online look for those that have an antihistamine and a vasoconstrictor in them. You should only be using OTC drops for up to 2 weeks. After this point, most will lose effectiveness and even make your eyes worse than when you started using them. If you need drops on a consistent daily basis, it is best to consult your doctor for a better option.


Side Effects
With any type of medication prescription or over-the-counter, there can be side effects and there are also special concerns or special populations need to be cognizant of before taking any these medications. If you fall into any of the following categories it is important to speak to your doctor before taking medication:
You're pregnant or breastfeeding
You have a chronic condition like high blood pressure or diabetes
You're taking other medications or supplements
You're treating allergies in a child or older adult, the dosing or formulations may be very different from adults
Your allergy medication isn't working, never take multiple pills or drops at the same time


Effectiveness
At the end of the day, the medication or therapy plan you are on needs to work for you. It may involve many options including lifestyle changes, medicinal combinations, and even trips to see your doctor for support. You may have to try a couple of different combinations or options before you find the right mix. Keep identifying what triggers your symptoms and flare-ups and see if you can minimize exposure or find medicines that can directly target your symptoms.
Expert Interviews & Opinions
Most Important Criteria
(According to our experts opinion)
Experts Opinion
Editors Opinion
Users Opinion
By Default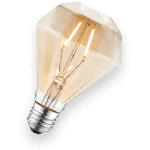 Give them a chance
Like any medication, It can take 1-2 weeks to feel the full effect of a medication. Most doctors make you try for a month before seeing if it works for you, so give them a fair chance. If you are interested in switching up your daily routine consult your doctor as well.
Other Factors to Consider


Effectiveness
For most allergy medications you should expect to allow them some time to build up in your system before they take full effect. That can take anywhere from 1-2 weeks. Some people may only have to take allergy medications during specific seasons like in the spring or fall, while others may have to take them all year-round. When you have found the right brand or combination that works for you, be aware, it may not last forever. Our bodies have the ability to build up immunities and this can happen with allergy medications. If Claritin, for example, works well for you, but you re taking it daily for a prolonged period of time, you may find that over time it becomes less potent in your system and less effective at treating your symptoms. You may have to switch to a different brand or medication to continue to experience the same results.
Frequently Asked Questions
Subscribe to our newsletters