Our Favorite Outdoor Speakers Reviewed & Compared
last updated
Feb 22, 2019
At RunnerClick we love bringing you products that not only make your running easier and more effective, but also ones that simply make your life better, no matter what you're doing or where you're doing it. Everybody loves music, and it makes just about any activity more fun. And with
Bluetooth
technology in everybody's phone these days, it's easy to turn just about any activity into a music filled fun time with portable speakers.
For our list we looked at both portable speakers and ones for permanent installation. The portable ones can go from a
treadmill
cup holder to the tennis court to your favorite swimming hole without missing a beat. The ones for permanent installation at home install easily and discretely for your musical enjoyment whether you're grilling with friends or working out in your
backyard
.
In a Hurry? The test winner after 18 hrs of research

AOMAIS Sport II
Why is it better?
Quick and easy to pair via Bluetooth
Simple operation
Durable, weather resistant construction
Great sound quality
Ability to make and receive phone calls with built-in microphone
In a
Hurry? Editors choice:

Test Winner: AOMAIS Sport II

7
Researched Sources
1400
Reviews Considered
18
Hours Researching
25
Products Evaluated
Durability
Ease of Use
Sound Quality
Advanced Features
Size
By Default
In Depth Review Top 10
AOMAIS Sport II
Dual Electronics LU43PB
Sound Appeal
Polk Audio Atrium 4
Sound Appeal Rock
OSD Audio RX550 Rock
OSD Audio AP520
Kicker KB6000
Bose 251
Yamaha NS-AW150BL
Table of contents
Criteria Used for Evaluation
Other Factors to Consider
Frequently Asked Questions
Sources
Our Favorite Out Door Speakers



Quick and easy to pair via Bluetooth
Simple operation
Durable, weather resistant construction
Great sound quality
Ability to make and receive phone calls with built-in microphone
Power switch has an awkward location
Not weatherproof, should be placed in a covered location for enhanced lifespan
The AOMAIS Sport II Portable Wireless Speakers won first place on our list thanks to an affordable price tag, superior portability, and super resistant construction. Available in two colors, the speaker connects via Bluetooth and won't die if left outside in a storm.
Read more
Durability
If you're looking for an outdoor speaker that can stand up to almost anything, the AOMAIS model is a great choice. It's entirely waterproof (IPX7). It's also shockproof, dustproof, and nearly everything else proof. The exterior of the speaker is made of rubber, so it's not easily scratched or damaged. Reviewers agreed that the AOMAIS speaker is extremely tough and is an excellent choice for campers, hikers, or even those who want to listen to music while participating in water-based activities.
Ease of Use
It's easy to charge the unit's rechargeable battery via a USB port. You can even use the speaker to answer calls. The speaker controls are easy to use with minimal buttons, so it's super simple to start listening to music outside. Pairing via Bluetooth is quick and pain-free, and the sound is clear without having to fiddle with settings. Some did mention that the controls can be hard to press and aren't always responsive, though.
Sound Quality
The 20 watt speaker is capable of producing high-quality sound even with a lot of ambient noise. To get a surround sound experience, you can purchase two speakers and set them up for left and right channels. Reviewers liked the loud, crisp sound of the speaker and found that it was easy to hear it from far away.
Extra Features
The battery of this unit is long-lasting. It's also super portable thanks to its small size so you can easily pack it for travel or bring it anywhere around and outside the house where you want to listen to music. Although this feature was already mentioned, it should be noted that reviewers raved about the device's waterproofing. There's also a spot where the speaker can be mounted on a tripod.
2

. Dual Electronics LU43PB



Excellent value
Comes with hardware
Good sound quality
Simple installation
Weather resistant
Certain areas of the speakers are prone to rusting
Our second pick is the Dual Electronics LU43PB Outdoor Speakers. If you're looking for something a little less portable but with plenty of sound, the Dual Electronics brand speakers are a great option. The speakers come in either black or white and are available in either a 100W or 125W configuration. They also happen to be priced just right. It's a steal for a pair of really great, durable outdoor speakers.
Read more
Durability
The exterior of the speakers will hold up if placed outdoors since they're made of a weather resistant substance. The coating ensures the speakers are protected from UV rays, and even if exposed to the elements, the speakers will continue to produce good-quality sound. The company backs their durability claims with a 1-Year Warranty. Reviewers were impressed with the quality construction of the speakers and found that they held up well even when mounted outdoors in unprotected areas.
Ease of Use
The speakers can be installed in multiple places, depending on your setup. You can choose to mount them on the wall or ceiling, and they can be placed horizontally or vertically. Reviewers found the speakers simple to install
Sound Quality
These speakers are sure to provide you (and perhaps your party guests) with good quality sound. The sound from these 100W (or 125W) speakers projects well and sounds clear. Many reviewers commented on the great sound quality stating the speakers performed better than expected and is more than good enough for outdoor use.
Extra Features
The speakers come packaged with mounting materials. When mounted with the supplied hardware, the speakers can be tilted.



Quick and easy to pair via Bluetooth
Simple installation
Durable, weather resistant construction
Good sound quality
Power switch in an awkward location
Not weatherproof, should be placed in a covered location for enhanced lifespan
Another set of Bluetooth speakers for those who want to play music from their Smart device easily. These are weatherproof, can be used inside or out, and provide excellent sound. Great for outdoor parties or just for those who want to listen to their favorites tunes while enjoying a nice summer day on the deck.
Read more
Durability
A weatherproof design ensures that these speakers can be used outside without getting damaged.
Ease of Use
A decent Bluetooth range ensures that it's easy to connect and stay connected to the speaker with your Smartphone. One downside? One speaker requires an outlet, so it's not a good option for those looking for something wireless. On the plus side, you don't need to bother with recharging. Reviewers liked that the speakers were simple to use and install. Connection via Bluetooth is also a breeze.
Sound Quality
Provides good sound that's loud and crisp enough even for outdoor use. Most reviewers found the sound quality more than acceptable.
Extra Features
Most of the extra features were not well-liked by users. They consist of a bright blue LED light that lets you know the devices are powered on. Some found the light to be too bright. Not a big deal overall, though, since they're meant for the outdoors. Inside, it may be more of an issue. Others also noted that the power switch is awkwardly placed especially if you decide to mount the speakers up high.



Easy to mount
Great sounding highs and mids
Attractive design
Very durable and long-lasting
These are a great option for those looking for a pair of outdoor speakers that are durable, reliable, and mount easily with the included brackets. Users liked the tweeters and how clear the mids and highs were with these speakers. They look pretty good but the installation brackets design makes them not easily portable.
Read more
Durability
This option is well-made and long-lasting. Users remarked that they held up well over time even in areas with fairly high levels of heat and humidity. Of course you'll want to keep them out of the rain and snow, but they definitely have good longevity.
Ease of Use
They come with solid brackets that hold up well, but you will need some handy skills or to hire somebody who's qualified if you want a great experience.
Sound Quality
Especially for the highs and vocals these sound great. For their size the bass response is good, but there are better options out there if that's super important to you.
Advanced Features
The brackets are well-designed so you can mount them in almost any position. They also use technology that will help the sound cut through ambient noises, which is a perfect thing to have in outdoor speakers.
Size
These are fairly small and unobtrusive but pack a fairly good amount of sound in that small package.



Easy to connect via Bluetooth
Cool rock-like design
Weatherproof construction
Good Bluetooth range
Pricey
Bluetooth wasn't quite as good as advertised
Tend to stop working in very cold weather
These are the second Sound Appeal brand speakers to appear on our list. We chose these particular speakers because of their consistently high user reviews but also due to their unique and inconspicuous rock-like design. They're perfect for those who want to hide speakers in the background of their backyard oasis but still want good sound for outdoor events and gatherings.
Read more
Durability
They don't just look like rocks; they're built like them, too! These speakers shouldn't unexpectedly stop working even if left out in very hot or cold weather. The speaker components are placed in a weatherproof casing, so they are supposed to survive and function even if exposed to extreme conditions and temperatures. Speakers are backed by a 1-year warranty. Most reviewers initially liked that the speakers were very sturdy and durable but noticed that the speakers were unreliable in colder temperatures.
Ease of Use
Bluetooth technology makes it easy to pair and stream music from your Smart device. You can stream up to 100 feet away from the rock speakers, so don't worry too much about placing them as part of your landscaping. Reviewers said that connecting via Bluetooth was simple and that using the speakers required zero learning curve.
Sound Quality
The sound is loud and provides good bass. Sound emanating from these rock speakers is clear and undistorted. They produce enough sound for larger patios or backyard areas. Most reviewers were happy with the quality of sound they got with these speakers.
Extra Features
A unique feature that these speakers have is their construction. They're made to look like rocks and blend into your landscaping. They really do look convincing! They're also supposed to work even when the temperature outside gets very cold, but some reviewers noted that this claim seems exaggerated.



Well-priced
Many options for colors, styles, and sizes
Decent sound quality
Decent weatherproofing
Easy to install and connect
Connectors not completely weatherproof
We have another set of rock speakers for you! These are available in several sizes so you can pick which works best for your outdoor area (available in 5.25-inch, 6.5-inch, and 8-inch designs). You can also choose from a number of different colors and styles so you can find the right faux-rock look that works for your outdoor decor.
Read more
Durability
These rock speakers are meant to be placed in your backyard, so naturally they're built to be weatherproof. The speakers are even resistant to chemicals that might be found in pool water. Reviewers did point out that the connectors are not weatherproof like the rest of the speakers, which seems like a critical oversight.
Ease of Use
Bluetooth connectivity means you can connect and stream music from your favorite smart device. Most found the speaker easy to install right out of the box with little need to check the instructions.
Sound Quality
The speakers have decent sound quality, but the sound isn't suitable for covering and carrying over large areas. These are best used for providing music to a small area. These rock speakers are built to provide sound specifically in outdoor areas, so loud ambient noises won't detract from your listening experience. Reviewers found the sound good for the price but noted that over time the sound quality seemed to dip a bit.
Extra Features
You can choose from a variety of sizes, styles, and colors to find the right fake-rock speaker for your yard.



Great value
Surprisingly good sound quality
Easy to install
Can positioned horizontally or vertically
Heavy and cumbersome
Durability issues
The OSD Audio brand speakers are available in a variety of size options (4-inch, 5.25-inch, 6.5-inch, and 8-inch) so you can pick a size that works for your space. There are various models to, and the speakers come in either black or white.
Read more
Durability
The speakers are made with a rust-resistant covering and can handle a wide range of temperatures up to a high of 200-degrees Fahrenheit and below 20-degrees Fahrenheit. One user did find that when left outdoors, the speaker doesn't hold up as advertised. It's probably best to ensure these are kept in a covered area. Thankfully, they're super affordable.
Ease of Use
Reviewers appreciated how simple it was to install the speakers with the included hardware. It's also very easy to adjust the speaker position while mounting them.
Sound Quality
Most reviewers found the sound to be better than they had expected for such an affordable set of outdoor speakers. They're not going to give you the best sound quality, but you get a good combo of sound and value with these speakers.
Extra Features
The speakers are packaged with mounting hardware and can be placed upright or on their "sides." Other than that, these are basic outdoor speakers with decent sound quality. No Bluetooth with these so you'll need to find an outlet for them.



Great sound
Simple install
Good quality
Not weatherproof
Not good for year-round use
A solid pair of outdoor speakers with a streamlined design. Users raved about the Kicker speakers and enjoyed their performance in outdoor conditions, so we chose them for our top ten list. If you want a quality set of outdoor speakers that produce good sound, these are an excellent choice.
Read more
Durability
They're not going to survive direct exposure to the elements and you shouldn't leave them outside over the winter months but reviewers who placed them in covered outdoor areas found they performed well and stood the test of time.
Ease of Use
The wired speakers are a cinch to mount and install and can be swiveled to the position that you prefer. Once installed there's really nothing to using these and they work like a charm.
Sound Quality
The majority of reviewers were incredibly impressed with the sound quality that came from these speakers. A few reviewers had issues with the sound, but they were in the minority.
Extra Features
These speakers are pretty basic; it's just a matter of putting them up where you want and sitting back to enjoy the music.



Fantastic crisp, clear sound
Extremely durable and weatherproof
Sleek design
5-warranty
Expensive
A few users reported Bluetooth connectivity issues
This option comes from one of the most respected names in audio. While they're the most expensive product on our list, they back it up with great sound, excellent durability in both heat, cold, and humidity, and Bluetooth connectivity. They also have a sleek design and are backed up with a 5-year warranty. The installation is a bit more difficult than other options, so if you aren't handy you may want to hire a professional or at least the neighborhood tech genius/audiophile.
Read more
Durability
These are probably the toughest and longest-lasting option on our list. One review from an Alaskan boat captain stands out, who remarked that even though these were installed on a commercial fishing boat and as such were regularly exposed to freezing temperatures and ocean spray they still held up well over time and sounded great.
Ease of Use
These do take a bit longer to install than other options and are a bit more technical. Once they are installed however they have a Bluetooth connection that does make the pair simple to operate.
Sound Quality
As expected from Bose, these deliver fantastic sound quality with clear highs and mids and good bass response.
Advanced Features
These have a Bluetooth connection and a composite case that makes them extremely weather resistant.
Size
These are about mid-sized and weigh a hefty 8 pounds each due to the high-quality construction. The sleek design makes them attractive no matter the size.



Great value
Small size fits anywhere
2-year warranty
Very good sound for the price
Bulky, old design
Not super durable especially in hot climates
These are one of the best value options on the market for people who want to enjoy music outside their home but don't want to spend a fortune. They are small, install easily, and have good bass quality and response for the price. We found that they don't hold up forever, especially in very hot climates, so we recommend installing them in the shade especially if it gets really hot where you live.
Read more
Durability
For the price, you'll get plenty of use out of these, and lots of reviewers had them last a long time for them. However, especially for users in hot climates, they didn't last extremely long.
Ease of Use
The included brackets and design make them simple to install just about anywhere.
Sound Quality
For the price, these are one of the best products on the market. They are one of the most popular options on the market in this range for a reason. Good mids and highs, and decent bass response, but not so much that it will bother the neighbors. If you're looking for big-time bass, however, there are other products that will work better for you.
Advanced Features
These are pretty basic, and there's nothing wrong with that.
Size
One of the smallest options on our list, these fit unobtrusively just about anywhere you want to mount them. Yamaha does offer a couple of larger options that get louder but are still value oriented if you want something larger.
Criteria Used for Evaluation
Expert Interviews & Opinions
Most Important Criteria
(According to our experts opinion)
Experts Opinion
Editors Opinion
Users Opinion
By Default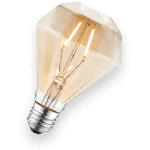 Think about Placement
Remember, weather resistant is not weather proof. Do not located or leave your speakers in an area where they could get exposed to extreme conditions such as heavy rain or snow. Also keep in mind how sunlight deteriorates plastic over time and ruins the appearance of things.
Want more than one?
Do your research and read labels if you plan on a Bluetooth speaker set up to be sure whether or not you can sync more than one speaker to your device. This information can easily be found on the manufacturer's website and usually in the online ordering information.
Other Factors to Consider
Frequently Asked Questions
q:

I'm so excited to install super loud outdoor speakers! What should I consider when mounting them?

a:

Consider your neighbors and your neighborhood regulations concerning noise. Pointing your speakers away from your home is sure to irritate those living close to you. A high volume is nice when it's time to party, but don't forget those living around you. To avoid trouble, check your city's guidelines to see if there are any rules about outdoor speaker placement and avoid playing music at night or early in the morning.

It's also a good idea to make sure that you're not obstructing the speakers too much either. If you trying to hide them with foliage or to place them discreetly, it can ultimately interfere with the sound quality. It can help to place the speaker temporarily, turn it on, and then see how it sounds prior to making that placement permanent.
q:

Can't I just use the regular extra speakers I have in my garage?

a:

No. Outdoor speakers are built to handle life outside. A regular pair of speakers is bound to rust and get easily damaged by any kind of exposure to water.
q:

Will outdoor speakers sound different from my indoor ones?

a:

Yes. Most outdoor speakers are unable to produce the kind of bass sound that indoor speakers can.
q:

I'm not technically proficient. Can I install the wired outdoor speakers myself?

a:

Probably not. If you have no one to help you with installation for wired outdoor speakers, you may want to opt for a wireless speaker or speaker set.
q:

I have a small budget. Can I still enjoy music on my patio?

a:

Sure, there are plenty of affordable speaker models available that are meant for outdoor use. Cheaper ones will likely be less durable but if you're worried about whether they can survive the elements, just place them in a covered area or opt for a portable speaker than you can bring indoors when the weather gets bad.
q:

How long will a portable Bluetooth outdoor speaker last on a single charge?

a:

Manufacturers may inundate you with claims of super impressive battery life but remember that those estimates aren't usually for real-world use. At high volume, expect your device to last a maximum of 4 hours.
Subscribe to our newsletters