10 Best Pain Relief Gels & Creams Reviewed
last updated
Oct 23, 2019
Regardless of the type of athlete you are, you will experience some type of pain or soreness at some point—no matter how well you take care of yourself. But, lucky for you, the best pain relief gels & creams on our list will fix that right up for you.
Chronic pain is no fun—trust me, I have dealt with it myself—so any relief is welcome when you are dealing with it. The pain relief gels and creams on our list will help relieve your aching muscles and soothe them from any pain you may be feeling.
Nowadays there are a ton of different
gels and creams
to choose from, which is why it can be difficult to find the best of the best on your own—but lucky for you, we have found the top 10 best pain relief gels & creams for you already!
Check them out!
In a Hurry? The test winner after 12 hrs of research

Penetrex
Why is it better?
Reduces pain and inflammation
Doesn't smell bad
Absorbs quickly
No residue
Natural ingredients
Doesn't stain
In a
Hurry? Editors choice:

Test Winner: Penetrex

6
Researched Sources
1.5K
Reviews Considered
12
Hours Researching
20
Products Evaluated
Effectiveness
Product Purity
Side Effects
Potency
By Default
10 Best Pain Relief Gels & Creams







Reduces pain and inflammation
Doesn't smell bad
Absorbs quickly
No residue
Natural ingredients
Doesn't stain
The Penetrex best pain relief cream can be used all over the body to help with inflammation. It claims to cure the root of the issue instead of using heat or cooling to keep your mind off the pain. The best pain relief cream acts quickly to help reduce your pain and inflammation.
Read more
Effectiveness
The best pain relief cream is applied topically and can be used anywhere on the skin where inflammation and pain are occurring. You won't feel your skin start to cool or warm up because this cream doesn't use those sensations to mask pain. To apply, users should massage the cream into the skin to encourage quick absorption.
Reviewers were seriously impressed with the best pain relief cream and found it significantly reduced their inflammation and pain. Many reviewers with severe pain were happy to discover that with Penetrex, discomfort and soreness were nearly gone.
Product Purity
This best pain relief cream gets absorbed into the skin quickly, so you're not stuck waiting for it to dry. The company claims it doesn't stain and doesn't go on greasy, either. It does not contain steroids or parabens. Its medicinal ingredients include arnica, glucosamine, vitamin B6, and choline among others.
Reviewers liked the consistency of the product. It's in between thick and thin, so it's not gloopy or runny. Some reviewers did find it was a tad greasier than expected but not so much that they stopped using it. Reviewers also liked the use of natural ingredients.
Side Effects
Penetrex doesn't have a strong odor, so you don't have to worry about putting it on before work or on the go. Reviewers agreed that the odor was not very strong and almost pleasant. Once absorbed, there's barely any smell that lingers. This is in stark contrast to many other pain relief creams and ointments.
Potency
Users seem to use it up quickly, so there's no need to worry about it expiring. The label suggests a 2-year shelf life, so for those with intermittent pain, it can be kept in a medicine cabinet and used only occasionally without having to worry about the cream going bad.







Cooling sensation
Not greasy
Works as advertised
Great for sore muscles
Smells dissipate once dried
If you have any muscle stiffness or pain, Arnicare will provide fast-acting relief in this best pain relief cream that will make you feel better in no time. And, the best part about this product is its ingredients--so, if you want something you can trust you will definitely love this one.
Read more
Effectiveness
Reviewers found this one to be really effective although it wears off a little fast for some. Make sure to try it on a small patch of skin first, just in case you are allergic.
Product Purity
This best pain relief cream is made of natural arnica and other ingredients. It's not greasy and easily absorbable. This product also feels great, and you can trust that all of the ingredients in this product are those you can trust.
Side Effects
It has a faint smell, but reviewers didn't complain about it. However, other than an odor you may not love, you won't have to worry about this product having any harmful ingredients or causing any unwanted side effects you need to worry about--unless you are allergic of course.
Potency
This one comes in 2.6-ounce bottles and has a long shelf life--and, although it doesn't have any crazy strong ingredients that will offer intense results, it is potent enough to ensure that you get the pain relief you need.







Works well
Pleasant orange smell
A little goes a long way
Nice warming sensation
Small enough to stick inside a purse or bag
Doesn't feel greasy
Dries fast
Works on sensitive skin
Some found the scent too strong
Some found it warmed too much
A warming cream from Sombra with a pleasant orange scent. Good for the relief of pain related to inflammation. It doesn't contain any artificial fragrances or dyes. Also suitable for muscle pain and aches. Sombra also sells a cooling gel and different packaging formats for various uses. The gel is also free of animal ingredients so vegans can happily use it when they experience joint or muscle pain.
Read more
Effectiveness
Reviewers found the gel worked as expected and helped to reduce aches and pains. Many reviewers preferred this formulation over brands like Icy Hot. For the cost, reviewers were happy with the results. The gel comes in a small container and is applied by rubbing and massaging the substance into the skin. Some users preferred the roll-on applicator saying it was easier to handle.
Product Purity
This best pain relief cream, reviewers say, is quite thick and needs to be rubbed into the skin to encourage absorption. Reviewers liked the smooth feel of the gel saying that it felt nice on the skin. The thick feel of the gel makes it easy to slather onto the skin. Reviewers liked that the included ingredients were easy to recognize and pronounce.
Active ingredients include menthol and camphor. Other ingredients include various extracts to provide a pleasant smell and aloe vera. Reviewers liked that the gel did not stain or go on greasy.
Side Effects
Most reviewers found the odor wasn't overwhelming and liked that once rubbed into the skin the Sombra gel did not leave an unpleasant scent. Others were not too pleased with the smell of the product. Natural extracts are used, so the gel smells like oranges. Some users found this scent overwhelming. Others felt the gel had a medicinal smell that was too strong for their liking.
Potency
Users found the top of the container a bit difficult to screw closed. Otherwise, the container should last a fair while before it expires. This gel uses a warming sensation to help alleviate pain and inflammation. Users should take care to wash their hands after application to avoid getting it in their eyes or around the eye area.







Available in green or dyeless option
Non-staining
Dries quickly
Not greasy
Works effectively
Nice cooling sensation
Works fast
Some found gel hard to work with
Menthol has a strong initial odor
This Biofreeze brand gel comes in a small tube of 4 oz, perfect for bringing to work in a small purse or bag. The small tube contains a gel substance that provides a cooling effect to fight aching pain. The popular gel is an excellent choice for those with joint or muscle pain and is the perfect addition to a physiotherapists toolbox.
It can be used topically on areas of the body and is easy to apply. It's also inexpensive compared to some other gel formulations on the market. The product has been around for 25 years and is not tested on animals.
Read more
Effectiveness
Most reviewers were impressed with the long-lasting relief provided by the Biofreeze gel. A few did feel like the gel was not as effective as they would have liked, though. The Biofreeze gel uses a cooling effect in addition to its other ingredients to provide lasting relief. Many reviewers noted that the gel worked quickly, which they liked.
It's a good choice for overnight pain relief for those experiencing aches and joint inflammation. The gel is also available in a roll-on form, which many users preferred saying that it was easier to apply in this format.
Product Purity
The gel-like substance can be purchased in two formats. One features a subtle green dye, so it's easy to see where you're applying the gel. The other goes on clear. Both gels go on without a greasy residue and are free of parabens. The gel contains 4% menthol as its active ingredient and also includes a unique blend of other ingredients including Vitamin E, Arnica, and Aloe Vera.
Reviewers liked the feel of the gel, particularly for massaging achy body parts. Some users found the gel a bit difficult to handle noting that the consistency felt a bit like Jello. Users did, however, like that the gel contained natural ingredients. A stronger concentration of menthol was well-received as well. Reviewers appreciated the inclusion of active ingredients that helped reduce pain and inflammation.
Side Effects
Most reviewers liked that the gel did not leave an unpleasant odor once applied to the skin. Others found the menthol smell to be overwhelming at first, but in general, it seems to fade away after a while. If you're self-conscious about using a strong-smelling gel, it may be best to find an odorless formula instead.
Potency
Users found the gel lasted longer than other formulations of this type of medicine because of its thick Jello-like consistency. The thick gel is easy to spread into the skin, and only a dollop is required to massage onto the body. Users reported different pain relief periods with most agreeing that the best pain relief cream worked for a least a few hours to take away the pain and discomfort.
5

. Real Time Pain Relief Maxx







Natural ingredients
No artificial dyes
The pleasant odor that fades away
Long-lasting
Works as advertised
Dries fast
Some found the menthol smell overpowering
A convenient pump makes it easy to get just the right away of pain relief cream for when you need the aching to stop. The formula also comes in a 1.5 oz and 4 oz tube. The best pain relief cream is made with natural ingredients and works for a variety of body pains.
Read more
Effectiveness
Works well for a multitude of ailments. Aches, pains, arthritis, inflammation, bruises, you name it! One pump action provides you with enough of the stuff to rub into your skin. The substance dries quickly, too, and works just as fast. Reviewers seemed to agree that the substance worked as advertised.
Product purity
This formula includes a whopping blend of 18 ingredients! Some of the ingredients include aloe vera, menthol, glucosamine, emu oil, and more. The product does not contain GMOs and is free of artificial dyes and parabens. It's made to go on without a greasy film and isn't supposed to stain clothing.
It doesn't warm or cools the skin like other gels or creams. Reviewers appreciated that the Real Time formula contained natural ingredients in addition to menthol that make it work.
Side Effects
Reviewers didn't mind the odor of the Real Time. Most found it more pleasant than other comparable brands. Users also mentioned that the odor did not linger like other gels or creams. Some users actually liked the smell. It does smell a bit like menthol, but the scent fades away once absorbed into the skin.
Potency
Reviewers liked that the pain reliever pump lasted a long time. The bottle format makes it easy to get just the right amount for application. Users noted that the following application directions are the way to go to ensure the substance lasts.







The smell isn't overpowering, fades fast
Great for travel
Handy roll-on applicator
Works effectively
A little goes a long way
Users noted it doesn't work on all types of pain
Seriously, we're not sure why every company doesn't make a roll-on format for their pain relief gels. It's so much easier to handle and helps to reduce waste! This Orthogel formula comes in a small 3 oz tube that's great for travel or those with the occasional sore muscle or stiff joints.
Read more
Effectiveness
Just use the roll-on applicator to get the gel onto the skin in the area where you're experiencing pain. Reviewers agreed that the relief was, of course, temporary but once applied the stuff works very well. Reviewers particularly appreciated how easy and mess-free to apply the gel was thanks to the roll-on design. It makes it a great pain relief product to bring with you on the go.
Don't bother messing with creams and gel containers when you're out and about. A simple dab of the roll-on should do the trick.
Product purity
The best pain relief cream consistency isn't really noticeable considering the Orthogel comes in a roll-on applicator bottle. The gel is FDA compliant and works well for various types of pain. Some ingredients include menthol, camphor, and Vitamin E. This isn't an all-natural pain relief gel, though, so expect a long list of ingredients that you might not recognize.
Side Effects
Reviewers noted that the Orthogel did have a faint menthol smell but liked that it didn't linger very long and wasn't overpowering. The best part about this product is that it features ingredients you can trust, so you don't have to worry about it causing any unwanted side effects--just make sure to take a look at the ingredients to make sure you aren't allergic to any of the ingredients.
Potency
Reviewers noted that the pain relief they got from this substance maxed out at about four hours or so. Application using the roll-on means that you use very little of the gel, so you won't find yourself running out too quickly. Those who want more can purchase the best pain relief cream in larger formats.







No lingering smell
Works well
Long-lasting pain relief
Only 4 ingredients
GMO-free
Easy to use
Mess-free application
Slightly oily consistency
A handy roll-on pain relief oil that's easy to handle and apply. It's meant to be used on a regular basis to relieve pain. The formulation comes in a 50mL roll-on and a 300mL pump bottle. This Outback roll-on features only four ingredients and is not tested on animals, nor does it contain any animal ingredients.
Read more
Effectiveness
The roll-on is super easy to apply. A roll-on cap means you won't need to worry about getting any of this stuff in your eyes on all over your hands. Unlike other types of pain relief medicines, the Outback formula does not cool or heat the skin to mask pain. The Outback formula is meant to be re-applied frequently with the onset of aches and pains. As the pain dissipates, the intent is to reduce application.
Product purity
Natural ingredients mean that it's impossible to use this oil too much. The roll-on applicator makes the oil substance easy to apply to the skin. The pain relief substance only contains four ingredients. The ingredients are natural, GMO-free, and not animal tested. The anti-inflammatory oils include tea tree oil, vanilla, eucalyptus, and olive oil. All stuff you can pronounce and recognize!
The oils easily penetrate the skin, too. Some reviewers did note the substance was slightly oily, which is to be expected considering the nature of the ingredients. Otherwise, users didn't find the product messy or uncomfortable to use. Users also appreciated the small list of ingredients that were easily recognizable.
Side Effects
Unlike other types of pain relief gels, the Outback roll-on gel has a very nice odor. A blend of Eucalyptus and Vanilla emits a pleasant smell that's neither strong nor overpowering. Most reviewers found the smell faded away fairly quickly. Reviewers noted that any lingering odor was very faint and better than the majority of other pain relief creams and gels.
Potency
The roll-on applicator makes it tough to apply too much to the skin. Since the oil absorbs quickly, you'll know when it's time to stop applying. You just need a little bit to work. Once applied, you should expect a minimum of a few hours of pain relief.







Easy to apply
Dries quickly
Natural ingredients
Makes skin soft
A little goes a long way
Some users hate the smell
This one is a pricier option on our list, but it is well worth the price. It is fast-acting, long-lasting and will ensure your pain is relieved. Given the safety of the ingredients used in this product, how easy it is to use, and how effective it is at relieving pain, you will love this one and find that it is well worth the cost if you decide to get it.
Read more
Effectiveness
This one is easy to apply and absorbs easily so, whether you apply or someone else does, it will effectively relieve your pain and make sure you are comfortable.
Product purity
The primary ingredient for this one is emu oil--so it is pretty natural and one fo the more organic options out there. It features other organic ingredients, so make sure to look closely to make sure this one is compatible with your needs.
Side Effects
Some love the smell, others hate it--it really just depends. Other than that, there aren't really any reported issues regarding side effects. Make sure you take a look at the ingredients, just in case you are allergic or sensitive to certain ingredients.
Potency
You only need a small coin-sized amount to massage into the affected area of the body. Using appropriate amounts should mean that this gel will last a decent amount of time.





Virtually no smell
Convenient roll-on
Absorbs quickly
Long-lasting
Works for a variety of pain types
Some users reported allergic reactions to the substance
Not everyone found it worked well
A great pain relief option for those experiencing aches and pains, particularly joint pain. A roll-on design makes application easy. Get right to the area that's hurting so you can go on with your day. The formula is also made in the USA. It's available in two formats a 9 oz roll-on or 3 oz roll-on.
Read more
Effectiveness
The roll-on applicator makes it simple to get right to the source of the pain and apply the gel where it hurts most. The roll-on also prevents messes that come with tubes and jars. Just open it up and roll onto the skin. Reviewers found that pain relief came on quickly after applying the gel to the skin.
Some users though found the capsaicin caused a burning sensation which was very unpleasant.
Product purity
The gel is easy to apply because of the roll-on and regardless of consistency isn't hard to get onto the skin like some other gels and creams. The formula includes emu oil and Capsaicin. There are more unpronounceable ingredients in this roll-on than other types of gels, though, which some may not like. Users should be careful, too, when applying the gel because of the capsaicin.
Wash your hands thoroughly after putting this stuff on to avoid getting the substance in your eyes, nose, or mouth. Doing so could cause painful burning. Reviewers found the gel a little bit thinner than expected. Some users also reported allergic reactions to the gel. Testing the substance by applying a small amount to a limited area is recommended.
Side Effects
Reviewers liked that the gel had no strong odor whatsoever. Unlike other gels, no users had complaints about the smell of the product. Aside from that, there are also few physical side effects that you need to deal with this one.
Potency
The roll-on design ensures that you don't overdo it when applying the gel. A simple roll of the tube, rub it into the skin and voila, you're set. You won't have to replace this tube too often thanks to this clever design. A small dab really goes a long way.







Contains unique effective ingredients
Great value
Not smelly
Easy to apply
Just need a little for it to work
May cause an allergic reaction in some
There's a reason there are so many roll-ons on this list. They're super handy and easy to use. This CobraZol gel provides quick relief that lasts up to 10 hours. It's a good choice for both chronic and acute pain. This gel comes in a 2 oz format. Believe it or not, this stuff actually contains cobra venom. Venom apparently is thought to help de-active pain pathways and reduce pain.
Read more
Effectiveness
Most reviewers seemed happy with the effectiveness of this roll-on gel, though they noted that the effects did not last as long as advertised. Re-application is definitely necessary. Migraineurs also commented on the positive impact of using this roll-on gel.
Product purity
In addition to the unique ingredient of cobra venom, this gel includes arnica and capsaicin. Some reviewers noted that they experienced adverse effects because of the inclusion of capsaicin. Be careful to test the product before applying to a larger area because some may have allergic reactions to specific ingredients.
Side Effects
Users reported that the CobraZol doesn't have a pungent or awful odor like other pain relief gels. You don't have to worry about any lingering odors or smelling like an old person with this roll-on gel.
Potency
Reviewers found the gel to be worth every penny because of its effectiveness and long-lasting effects. This roll-on is a great way to manage pain and help users wean off of more serious and potentially dangerous pain medications.
Criteria Used for Evaluation
Expert Interviews & Opinions
Most Important Criteria
(According to our experts opinion)
Experts Opinion
Editors Opinion
Users Opinion
By Default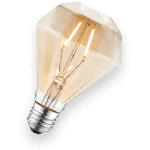 Talk To A Doctor!
Although it is normal to experience some pain and soreness when running or while engaging in similarly intense forms of physical activity, pain that persists long after you exercise is usually indicative of a greater problem.
Be sure to consult with a medical professional before turning to any topical creams and gels; they can help you diagnose the source of your pain and may recommend alternative treatment options.
Be Mindful of Allergies
Many individuals may suffer from allergies that they weren't even aware of until they encounter a negative reaction. These reactions can range in severity from mild skin irritation to more severe issues such as inflammation and increased pain.
Remember to check all the ingredients for any topical medication you buy in order to avoid potential allergens and irritants.
Don't be afraid to make your own
Once you've found a natural pain relief cream or gel that works, look at the ingredient list. You'll be surprised to see a lot of recognizable ingredients that you can find in your local grocery store to start experimenting with making your own pain relief medicine.
Other Factors to Consider


Use
Most of these gels and best pain relief cream listed won't cure your ailment. You'll probably run into countless negative reviews of products from people that complain that their pain is not gone. These types of products are not a cure. Pain relief creams and gels are a helpful way to reduce pain. With acute pain, these gels and creams help users get relief until treatment can occur.
In the case of a sprained ankle or torn muscle, for instance, using this kind of medicine can be a good alternative to NSAIDs to help reduce pain. For chronic ailments like arthritis, these best pain relief cream listed are merely a way to help sufferers cope with pain. They are a band-aid. Some aches and pains may be helped with further treatment but don't expect miracles with these types of products.
Just because they don't completely remove pain doesn't mean they aren't helpful in some instances and for some people. All in all, the most important thing you need to remember is that you need to take a look at everything the gel or cream has to offer and double-check to make sure you get something that works specifically for you and your needs.


Application
For the application, we chose the best pain relief cream that was easy and mess-free to apply. When you are trying to get pain relief while out on the trail or during a workout, the last thing you want is a big oily sticky mess on your hands, so be sure to think about where and how you're planning on using your pain relief product before buying.
As you can see with all of the products on our list, you will find that a lot of the selections on our list are available in gel and cream options. This gives you the freedom to choose the product that you like best and that feels great every time you put it on--if you have sensory issues, you know important it is to get something that feels good.
All in all, you need to make sure you get something that works for you and that is easy for you. When you apply the gel or cream it shouldn't be a problem and you should enjoy putting it on and reap the rewards are using it--so, just make sure you get something you look forward to using whenever you need it.
Frequently Asked Questions
q:

What is arnica? It's listed as an ingredient in many topical pain relief medicines.

a:

Arnica is a natural anti-inflammatory, which is why you'll find it in many pain relief gels and creams. It is a powerful natural medicine that comes from the perennial flower Arnica Montana. It makes natural quick and easy pain relief possible, and it is also one of the biggest reasons why most pain relief gels and creams that use Arnica are available over the counter without a prescription or a doctor's visit.
q:

What is capsaicin?

a:

This substance comes from edible hot peppers and helps to reduce a substance in the body that works to produce pain. Be careful with gels and creams that contain this substance, you must wash your hands after using, especially before touching sensitive areas of the body. Some people may also experience adverse reactions to this ingredient.

When first using a gel or cream with capsaicin use just a small amount in a small area to see how you react to it. This will ensure you know how you will react to it--and that you have a minimal reaction.
q:

Is there any advantage to using a pain relief gel over a cream or vice versa?

a:

Gels are less messy than creams because they tend to be less greasy. Water-based gels are also hydrating for the skin. Creams may be more difficult to get off your hands when you're done applying but are good for massaging affected areas. If this is an issue for you, you may want to stick to a gel option instead of a cream.

However, some people feel that creams provide additional hydration and that the increased time it takes to rub most creams in actually allows it to penetrate deeper into the sore muscles and tissues. It really comes down to personal preference.
q:

What's better for alleviating pain, heat or cold?

a:

It depends on the pain in question. You could use cooling substances or ice for pain that is caused by an acute injury. Cooling the area helps to reduce inflammation. Heat is better for chronic pain or for older injuries. Some pain rubs start off cold then start to warm giving you the best of both worlds.
q:

What ingredients should I look out for if I suffer from arthritis?

a:

For arthritic pain in the hands and knees, capsaicin is your best bet if you want to go the natural route. Otherwise topical NSAIDs work well, too. If you are taking any medications for your arthritis, be sure to talk to your healthcare provider before using any creams and gels and make sure there are no ingredients in them that could interact with your medication.
q:

Will these types of creams and gels work for migraine headaches?

a:

Maybe. The best pain relief cream may not completely get rid of your monster headache but they may help relieve some of the aches that come with them. Some people who experience migraines also have neck and shoulder pain and topical pain relief gels and creams may help to lessen this symptom.

Some migraine sufferers use the best pain relief cream in the form of a roll-on on the forehead or back of the head to induce a cooling or heating sensation to help cope with the pain.
Subscribe to our newsletters