10 Best Pepper Sprays For Self Defense Compared
last updated
Jan 21, 2019
Safety is important—especially for runners—which is why it's important to know where to get the best pepper sprays and how to pick the best one for you.
For many, the best pepper sprays are more of a
precaution
than a necessity—but "better safe than sorry," am I right. You never what can happen, even if you're running in the safest area near you, so it's important to take the necessary precautions. Keep in mind that many sprays contain UV chemicals or dyes that will mark an attacker as well as additional features that will help you draw attention to yourself—just in case you ever find yourself in a
dangerous situation
.
Check out the best pepper sprays!
In a Hurry? The test winner after 17 hrs of research
The Wrist Saver
Why is it better?
The spray is extremely strong
LED light illuminates up to one mile in front of you
In a
Hurry? Editors choice:
Test Winner: The Wrist Saver

19
Researched Sources
1510
Reviews Considered
17
Hours Researching
12
Products Evaluated
Size
Features
Value
Weight
Use
By Default
In Depth Review Top 10
The Wrist Saver
Little Viper
Fox Labs Mean Green
Mace Jogger
Sabre 3-in-1 Compact
Sabre Red Gel
Mace Triple Action Self Defense
Mace Pepper Gel
Police Magnum
Guard Dog Security
Table of contents
Criteria Used for Evaluation
Other Factors to Consider
Frequently Asked Questions
Sources
Our Top 10 Best Pepper Sprays For Self Defense


The spray is extremely strong
LED light illuminates up to one mile in front of you
Spray doesn't have enough distance
The Wrist Saver pepper spray will keep your hands free so you can comfortably run without holding onto anything. Using a ½ ounce container of pepper spray, you can clear your mind and safely get your cardio in, hands-free. The Wrist Saver pepper spray contains a formula made with materials extracted from cayenne peppers; creating an overwhelming burning sensation on anything that it comes in contact with. Such a strong spray will hinder any attacker and ultimately set you free from any danger. The wrist holder proves this pepper spray to be easily accessible and convenient to the runner.
Read more
Strong Product
The pepper spray made with cayenne peppers has the ability to choke and disable the individual who receives the spray. In order to be effective, you must disburse this spray within ten feet of the individual and let off at least ten bursts in order to safely get away.
Convenience
Using the wrist strap, you can easily store your pepper spray without having to hold it in your hands while running. Having a hands-free experience will make things so much easier on the runner and ultimately keep them as safe as possible while out in areas where attacks may happen more frequently. In addition to providing a holding space, the wrist strap has a LED light that will give you the ability to see what's in front of you, even in the darkest spaces within a mile.
Value
Having hands free pepper spray with an LED light is extremely helpful for the runner who likes to exercise at night. This item is priced relatively cheap based on what you are receiving in exchange.


Lightweight silicon wristband makes carrying pepper spray subtle
Water resistant
Pepper Spray Canister can only spray up to three feet
This pepper spray bracelet is light and easily accessible. The "Little Viper" pepper spray is perfect for the runner who doesn't want to be held down with the additional weight that other bulky pepper sprays have. The wristband is very thin has a low profile design that won't make it very obvious that you are jogging with pepper spray attached to your wrist. Instead of being inconvenienced by a large can of pepper spray in your pocket, you can simply wear this on your wrist and stay protected.
Read more
Comfort
One characteristic that stands out in this wristband is the silicon material. You can wear this item exclusively for running outside or in your everyday routine. The wristband is also adjustable, so you have the option of how tight or lose you wear it.
Easy Accessibility
The small size of the "Little Viper" pepper spray bracelet makes it easy to get to in the event of an emergency. Unlike other pepper sprays that tend to be bulky and uncomfortable, this pepper spray bracelet looks like any other bracelet and is easy to carry around.
Value
The value for the "Little Viper" pepper spray wristband falls in the average range. It isn't necessarily expensive, but there are cheaper pepper sprays in the market. Nevertheless, if you want a defense weapon that can offer you comfort and peace of mind while jogging, you should definitely look at this product before making a final decision.


Compact size
Wide spray
Bright green dye for identification purposes
Extremely potent
Lasts for an extended duration
May have some range issues
The Fox Labs Mean Green is a notoriously potent variety of pepper spray, some of the strongest stuff available on the market. The wide distribution pattern of this pepper spray means you do not have to extremely accurate or necessarily all that close to incapacitate the aggressor. The can also has a large store of uses, guaranteeing the peace of mind that you won't run out during an emergency.
Read more
variety of pepper spray, some saying that its effects lasted for several days once administered. The Mean Green chemical mixture also contains a difficult to remove green dye, hence the name, which makes the aggressor easy identify.
Convenience
The Fox Labs Mean Green comes in a compact size that is convenient for pocket storage. It does not, come with a strap like some varieties of spray, although one is available separately for purchase. So it is probably best suited for runners who often wear clothing or a means to carry the can.
Value
This pepper spray has a moderate cost, but Fox Labs Mean Green is often praised for its extreme effectiveness, which makes it more than worth the price.


Hand strap provides a snug fit
Safety cap keeps you safe from accidentally spraying yourself
The Mace Jogger Model is specifically designed for the runner looking for protection. The Mace pepper spray has an elastic strap that closes with Velcro for a snug fit around the hand. The spray canister comes in an eighteen-gram unit that sprays about eight-twelve feet. The spray will last after roughly ten, one-second bursts, so if you use it often, it is likely you will be refilling fast.
Read more
Comfortable Design
The elastic hand strap combined with a Velcro seal makes the life of a runner that much easier. Having that accessory helps the user hold onto the pepper spray securely. In addition to the hand strap, this pepper spray comes with a small link chain that could connect to a keychain.
Safety
The Mace Jogger pepper spray comes with a safety cap that will ensure you that you won't accidentally let off your pepper spray in your hand while running or walking.
Value
The Mace Jogger Model is priced somewhat higher than the average pepper spray. Item is worth consideration, but not have enough value in the long term.
Free Training Video
Easy Accessibility
Buyers claimed that they didn't have as many sprays as advertised by SABRE
The Sabre 3-in-1 is one of the most effective pepper sprays in the would and can bring even the strongest of attackers to their knees. This particular version, the 3-in-1 spray; can spray thirty-five bursts for up to a ten-foot range, and holds maximum strength. SABRE is a brand that is trusted by law enforcement and other consumers throughout the nation, so needless to say, you should be safe if you have this pepper spray on hand.
Read more
Maximum Protection
There are several pepper spray solutions on the market, but none are stronger than SABRE products. Each canister comes with a four-year shelf life so you can get the most out of your pepper spray. This high-quality spray formula has a tear gas mix to encourage facial burning and UV marking dye that is extremely helpful when attempting to identify the suspect.
In addition, the SABRE 3-in-1-pepper spray has a very concentrated, powerful stream that prevents blowback when you disburse the spray. This feature is very significant because it protects the user from a very common problem in users.
Easy Accessibility
This pepper spray is more user-friendly compared to others. The SABRE 3-in-1-pepper spray comes with a clip that can be used by those who don't have a keychain to clip onto but still want that extra protection. There is also a lock that prevents accidental discharge; something that could be dangerous to the user or others.
Value
Based off of the brand and abilities of this item, it is safe to say that you get your "bang for your buck." For an inexpensive price, you can get a high-quality product that will protect you from attackers and its' own after effects.


Hand strap makes the SABRE RED extremely accessible; ready to disburse upon command
Holding the pepper spray seems natural thanks to the compact size
Only Shoots about eight feet
The Sabre Red pepper gel spray has enough strength to keep your jog stress-free and your well being safe. Starting with the adjustable hand strap, this pepper spray supports users who want to have it with them during physically active circumstances. This hand strap is essential for the runner who wants to have their spray in their hands at all times; securely. The Sabre Red Gel is considered "police strength" and without a doubt one of the strongest pepper sprays on the market. It can make anyone cry.
Read more
Effectiveness
Considered to be one of the strongest brands in the industry, the SABRE RED has superiorThe materials used in the SABRE RED spray contain so it do some needed damage for sure if you are in a bad situation. spray strength. If you were to ask "what is the best pepper spray" then this would be our pick.
Use
The Velcro adjustable hand strap makes it easy to hold the SABRE RED pepper spray in your hand so that you can conduct an effective run. It's easy to dispense this material so in the case of emergency, it will be of good use.
Value
Very affordable
7

. Mace Triple Action Self Defense


Safety flip-top prevents accidental spraying
Comes in 3 different options
Small and compact with key-chain or
Police grade 18-gram spray with belt clip and key-chain
Easy to hold and use
Has UV dye in it
Sprays up to 10 to 12 feet
Some said they had trouble with the red button
Mace's Triple Action spray is a mixture of OC Pepper, Tear Gas, and UV Dye so the attacker won't go unnoticed. The triple action pepper spray comes in three different sizes. The key-chain size spray is 11 grams, and there are two 18 gram sizes one is just a personal size spray, and the other 18 gram is a police grade spray. The police sized spray comes with a key-chain and a belt clip attached to it so you can hook it right on your pants, or to your keys. The small spray comes with just the keychain attached so you can hook it on your keys when you head out the door. The 11-gram key-chain spray has a stream pattern spray that holds about 15 2-3 second sprays. The 18-gram police spray holds about 20 2-3 second bursts.
Read more
Convenient Size
The small size is nice and convenient to carry. It is small and compact that you can fit it in your pocket while on your run. It has a keychain attached to it so you can hook it onto your keys as you're walking out the door. Or if you want a bigger size you can get the police size spray that comes with a key-chain attached and it also has a belt clip so you can hook it onto your pants or belt. The personal 18-gram spray has the key-chain as well but doesn't have the belt clip.
Safety
This has a flip-top safety cap to prevent accidental spraying. You have to flip the top open, and then press the button otherwise it won't shoot anything out. It also has a nice finger grip handle so it is easy to hold while spraying.
Value
These are all conveniently priced according to size. Although maybe a little differently than most things, the smaller the spray can the more the spray is. But all of the sizes are affordable no matter which one you decide to get.


Low cost
Flashlight attachment
Safety trigger
Effective at close range
Extreme accuracy
Fits in hand
security clip
Some leakage issues
Small expiration window
Mace is a name that has become synonymous with self-defense and the Magnum Pepper Gel is another quality product from this brand. This pepper spray comes in a conveniently sized can that fits in the palm of your hand. It also comes equipped with a securing clip for ease of access and storage while running. The Magnum Pepper Gel additionally provides a flashlight as an accessory to the can, to both provide a means to brighten unsafe dark areas as well as a means to ward off an aggressor.
Read more
Accuracy
The Mace Magnum Pepper Gel is not a traditional spray. Instead, the gel is a focused stream rather than a conical spray. Which differentiates itself from other varieties of pepper spray in two significant ways. Firstly the can will spray directly in the direction in which you aim it, rather than a general area. Secondly, blowback from air movement and wind is minimized and the sprayer need not worry about accidentally spraying themselves.
Safety Cap
Mace has fitted their Magnum Pepper Gel with a specialized cap to ensure the user's safety. Specifically designed to prevent accidental spray during transport or storage. While it is worth noting that some purchasers also did notice some issues with small amounts of leakage, but not an accidental discharge.
Value
The Mace Magnum Pepper Gel affordable while still delivering a lot as a high-quality product.


Safety top keeps you free of any accidental discharge of your pepper spray
UV dye can be used to identify an attacker
Buyers claim that this item is not effective
The Police Magnum has police strength, which means it will be legitimately effective during an encounter. This item has a strong resemblance to authentic police spray, which is consistently used to apprehend people who don't comply with law enforcement. Having a spray with that effect can help you just in case of an attacker and for that reason one of the best pepper sprays to carry.
Read more
Durability
The Police Magnum pepper spray is meant to last you a substantial amount of time. Basically, you just need to apply it to your key chain and you should be ready to go. With a four-year shelf life, you have plenty of time to have an effective pepper spray on hand.
Safety
Preventing accidental discharge of your pepper spray is a necessity for all brands. The Police Magnum pepper spray has a safety top that will lock the spray and make sure nothing gets discharged unwarranted.
Value
You get what you pay for in the Police Magnum brand. You can definitely purchase this pepper spray for a low price.


Affordable
100% satisfaction guarantee.
Has UV identifying dye
Comes with a carrying case
Holster snap is not durable
The Guard Dog Security pepper spray is one of the best out there and you can even different colors to choose from--perfect for you ladies who don't want to carry something that isn't obviously pepper spray around. This is an affordable option that comes with a carrying case as well--so you can safely store it anywhere while keeping it separate from its surroundings.
Read more
Ease of use
This is a typical keychain pepper spray that is easy to carry and can be taken anywhere. If you have a pocket in your pants or shorts you can just stick it in there or you can clip it on if your shorts have a spot for that. If you stick it in your purse it won't take up a lot of space and its carrying case will keep it separated from the rest of your belongings. This one has a twist top that makes it easy to get and all you have to do is twist, point, and shoot.
Versatility
This pepper spray specifically great for joggers and runners who need something that is really easy to use. It utilizes 18% OC pepper spray and also has identifying dye that reaches up to 16 feet.
Value
The Guard Dog Security pepper spray is one of the most affordable options to choose from It comes with a 100% satisfaction guarantee so if you aren't happy with the product then you can return it at no cost. The company also replaces the pepper spray if you have to use it--which they call their "free pepper spray for life" program.
Criteria Used for Evaluation

Size
Size is a crucial factor to consider when you are a runner because you are already stretched for space--so you will definitely want a pepper spray that is easy to carry, Investing in a bulky pepper spray will deter you from taking it with you on your runs, and if you do you may find it annoying, and it may even take away from the effectiveness of your runs. Our list also contains several bracelet pepper sprays--these are easy to wear and will make your life a lot easier if you don't any clothes that you can easily clip your pepper spray onto.
A lot of running shorts and running days nowadays come with pockets to store things. if you buy a compact pepper spray then it should fit in your pocket and you will be able to easily grab and use it in the instance that you may have to. Make sure you get something that will fit your need and that you know you will always carry. Size plays a big part in that, which is why it is one of the most important factors we considered when putting our list together.

Features
This is something that should also be evaluated by a runner. Let's start with UV marking dye. At first you may think that's not necessary but actually, it can be really helpful. This dye helps to mark the attacker and this is why it's easier for the police to find this person. Always make sure if the spray is water resistant.
If you live in an area where weather conditions are quite unpredictable, a water-resistant spray is a must-have. In other cases, it may not work or work very bad. Some sprays have special LED lights. This is perfect for runners who love running in the dark. The light makes it easier to see the attacker and use the spray. Not many sprays have also a function of a special alarm. The sound makes other people aware that they're in danger and it's easier for a runner to find help.

Value
Many people think the most expensive products are the best ones. This isn't really the truth. There are many types of sprays, some of them are more advanced and they're not really for runners. You should contemplate which functions are the most important for you. There are many low priced sprays on the market which aren't worse than their more expensive competitors.
So, make sure to look at all of the selections on our list--even the more affordable ones. These companies have one priority--and that is to keep their consumers safe. At the end of the day, you need to get something you are comfortable with and that you know you will carry with you, so its value will transcend in how valuable and useful it will be to you--and that is how you need to make your decision.

Weight
Even if it's lightweight, it doesn't mean that the size will be good for running. Some sprays aren't bulky but they're more flattened. The shape is the next thing worth considering. Many companies offer another type of canisters for pepper spray. The best advice is to search for the product who doesn't really look like a pepper spray – that's because it's easier to surprise the attacker.
Once you have decided the size is right it is important to make sure the weight is too--we cannot stress that enough. If you buy something too heavy it will get in your way and stop you from bringing it along with you eventually. Unfortunately, the wrong weight can make or break your runs and you will eventually stop bringing your pepper sprays with you--which is not what we want you to do.

Use
First one is how many burst does pepper spray can discharge. It really depends on your needs but the more bursts you have, the safer you are. The second and last thing is a spray formula. It can't be a cheap spray that won't stop anyone, it must be good quality spray formula that will let you survive.
That being said, cheap doesn't mean it isn't effective. Even the most affordable pepper sprays on our list are some of the best--so don't overlook them because of their low cost. Some pepper sprays also have UV detection chemicals that will mark your attacker so they are easier to catch--so this is another important use to consider. A lot of the options on our list have this feature, but not all pepper sprays do, so if you are interested make sure to check and see if this is a feature the pepper spray you are considering offers.
Expert Interviews & Opinions
Most Important Criteria
(According to our experts opinion)
Experts Opinion
Editors Opinion
Users Opinion
By Default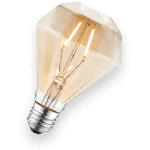 Ingredients
Pepper sprays contain harmful chemicals, but they are not life-threatening. However, it is important to store them properly and make sure that you keep them away from kids. Some also come with UV identifying chemicals so make sure to note if yours does--this could be the difference between catching a perpetrator and their successful escape.
Bracelet VS Keychain Pepper Spray
Our list has both bracelet and keychain pepper sprays, although there are definitely more keychain pepper sprays available on it. This is because they are more popular and widely availble--however, don't let that deter you from getting a bracelet pepper spray alternative. These are just as effecive and for some of you they may be easiet to use, especially if you will rarely have a place to clip them onto when you head out on your runs.
Other Factors to Consider

Accuracy
That's a very important factor. Runners, especially those running during the day, are able to detect the danger from a long distance. Whenever you see that someone wants to hurt you, you try to protect yourself. I many cases 7 feet is not enough. It's advisable to search for the products who are able to stop the attacker from a long distance. When it comes to defense, you need to consider two things.
Those two factors are effectiveness and accuracy. The last thing you want is a pepper spray that won't do its job and/or reach its target. If you want something with UV detection you will find they can typically reach 16 ft--because sometimes when an attacker sees you pull out your pepper spray they will run and if you hit them with a pepper spray that will mark them then they are more likely to be caught.
Before making your purchase make sure to search for reviews from actual users. These will help you narrow down your options and and ensure you get something that will work if you need it--and we hope you never do.

Comfort
Discharging of the product is different in every spray. Sometimes you need to push the button, the other time you must do some extra tasks to discharge it. Here comes the question- what about if you accidentally discharge it while running? This is why we would recommend buying a product with still easy discharging but not too easy. It's perfect when they're special locks discharging. Comfort is a big thing here. You should contemplate whether you really want to carry the spray in your hand. There are some other options like wearing it on the wrist.
There are also special chains that you can match with keys and you don't have to carry it in your palm. When you decide where you're going to attach your spray, you should also wonder whether you need additional velcro straps to make it easier to adjust the spray. When we're talking about comfort don't forget about preventing the blowback.
Frequently Asked Questions
q:
Q. How dangerous are the sprays will I permanently injure an attacker?
a:
A: You won't cause permanent injury to an attacker, in fact, the word injury is misleading, the aim is to incapacitate an attacker long enough for you to either escape or call the police to arrest him/her/them. How long the attacker will be incapacitated will depend on how well you use the spray and how strong the spray formula. For example, Streetwise pepper spray will incapacitate an attacker for around 45 minutes, this is more than enough time to call the police to carry out an arrest.
When we talk about incapacitating an attacker instead of causing an injury we need to consider what happens to the attacker. Pepper spray will create a burning sensation to the eyes without causing burn damage, the attacker will be occupied with rubbing his eyes and trying to relieve the burning pain at this time the attacker cannot focus on you. Breathing becomes difficult but in no way will the attacker be unable to breathe. The pepper spray causes a nasty taste and again the attacker is occupied with dealing with this rather than being focused on the potential victim.
When choosing a pepper spray check on the strength, the heat potential and the effective distance for which the spray can be used in order to stop an attacker. The key point is to stop the attack without causing permanent injury
q:
Q. I'm afraid that my mother won't understand how to use the product. How can I help her?
a:
A. Being able to use the pepper spray is a key to safety. Even if you have instruction with your spray, it may not be understood enough by some people. What we would recommend is searching for pepper sprays with a training video. This will make it much easier to use the product.
q:
Q. How long will the product last?
a:
A. There isn't one simple answer on that question. It depends on the brand and durability. Most sprays are able to work for about two years but there are some products that are more durable and may last even four years.
q:
Q. I had a pepper spray but it didn't work when it should. How can I test it?
a:
A. You can easily test it. Go outside, check the direction of the wind. It's very important as you don't want the spray blowing back because it may hurt you. Push the button for less than 2 seconds.
Having a mini pepper spray on you while outside jogging could help you stay safe. While it isn't a necessity, and might not happen in certain areas, you are better off being prepared rather than a victim. When looking for a pepper spray that's best for runners, you want something that fits easily in the hand, particularly with assistance such as an elastic band, and you want something that will effectively hit your target.
Subscribe to our newsletters