Best Pilates Reformers Reviewed & Rated for Quality
last updated:
Sep 14, 2020
The best Pilates reformers can be a total game changer if you want to step your fitness game up a notch. If you have been doing Pilates for a while now, then you are probably familiar with Pilates Reformers—which is probably why you are looking for one now!

Pilates Reformers are pretty large, awkward machines that take up a lot of space, but if you are serious about your fitness—or don't always have time to hit the studio—it is totally worth investing in one to keep in your home.

The best Pilates reformers are easily adjustable, will help you increase your fitness levels, work for users of all heights. While they are an investment, they are totally worth it if you want to increase your flexibility, build lean muscle and improve your overall cardiovascular health.

Take a look below to learn more!
In a Hurry? The test winner after 10 hrs of research
Beverly Hills Tower
Why is it better?
Comes fully assembled
Folds down flat for easy storage
Versatile
Sturdy frame
High-quality construction and materials
In a
Hurry? Editors choice:
Test Winner: Beverly Hills Tower

4
Researched Sources
1.1K
Reviews Considered
10
Hours Researching
15
Products Evaluated
Ease of Use
Materials
Size
Durability
Value
By Default
Our Favorite Pilates Reformers
Criteria Used for Evaluation

Ease of Use
When it comes to how easy a Pilates Reformer is to use, there are two things to consider: how easy it is to assemble, and how easy it is to use. Not everyone is Ms. or Mr. Handy. In fact, most people aren't. So if you have a tough time putting legos together, a more complicated machine with tons of small parts is probably not going to work well for you unless you are willing to pay a handyman.
That being said, there is also the issue of actually using your machine. Some machines are pretty intuitive and easy to figure out without much extra instruction. Others are not. You aren't going to use a machine that you don't understand how to and you certainly aren't going to be happy with your purchase if you can't get used out of it.
Readable, easy to digest instructions are key for any most products, but definitely when it comes to using one of these. If you are still confused with aspects of your machine, don't be shy. Go out and contact a local instructor and see if they'd come and help you learn how to make your adjustments and fit so that you can be comfortable understanding your machine and using it.
When looking for Pilates instructors so you can take a class or two to become familiar with the exercise and the equipment. It's important to take a couple of things into consideration. That being said, pilates is not a trademarked program, so make sure you do some research on the instructor before you go.
Get student reviews, check certifications, and read their website if they have one. Once you find a qualified instructor, you can refer to them for assistance so you can get the most out of your new equipment program and your exercise program.

Materials
The type of materials your reformer is made from matters, especially since this is an expensive and somewhat complicated piece of equipment. There are classic wooden models that use leather for their straps. The contemporary counterparts will mostly use synthetic straps and have much more padding for their cartridges. Some machines are significantly taller than others.
Some roll very smoothly while others can be a little choppy and stiff. Your height and size matter in the machine you choose and you always want one that has a smooth gliding ability for your best use. At the end of the day, what is most comfortable for you is the most important part of your decision. Take the time, try out some options and make your opinions about what suits you best.

Size
As discussed there are many different reformer options for you to choose from and as such, there is also variability in sizing and design. Some machines are very tall while others are more compact. Some allow for portability by way of wheels while others are foldable and easier to store.
You should look at the space you have to accommodate your machine and decide if you need it to be stored easily or if it can stay put in a designated spot. How tall you are and how heavy you also matter. Most machines can accommodate quite a bit of weight, which make them feasible options for most people, but double check the specs on the machine of your choice to be sure.
The height of the machines differ widely so if you are on the taller side, this is an important aspect to look at so you can find a machine that will fit and work for you best.

Durability
Since Pilates reformers are relatively complicated and expensive pieces of equipment, you'll want to make sure the one you buy is made from quality parts, and is built with excellent construction to make sure your reformer is durable so that you can get your money's worth out of it.
Durability was one of the biggest factors we looked at, and we only included products on our list that have been reviewed as being durable to highly durable. Within our list however, there is still a range of how durable a machine is. We included this information in each review and we encourage you to look it over and keep it mind as you shop for your perfect machine.

Value
The most important factor for almost anything you're thinking about buying is knowing how much you can spend, and making sure that when you do you get good value for your money. The great thing about shopping for a Pilates reformer is that there is a wide range of pricing and options for you to choose from, so you shouldn't have a problem finding one that fits your budget and lifestyle.
You don't have to be put off from getting your own just because your budget is on the lower end of the spectrum because you can still find a fully functional and solid apparatus that won't break the bank. For those of you that have a larger budget, the options are almost endless.
Expert Interviews & Opinions
Most Important Criteria
(According to our experts opinion)
Experts Opinion
Editors Opinion
Users Opinion
By Default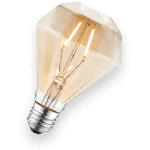 Figure out where you're going to put it
While some products are bigger than others, none of them are super small and compact. In order to be sure your reformer will fit where you want to put it, so before you choose which one you want, be sure to measure the space you want to put it and make sure you order one that will fit. We also recommend leaving yourself a couple of feet at least on each side of the reformer so that you're not crowded.
Try before you buy!!
It is not a bad idea to check out your local studio and try some classes with different models before you shell out the cash for your own. Going to a local fitness equipment store could also be an option for trying out different models.  Once you have a bit of a tangible understanding of the fit and feel of various models you can more easily understand the features and design behind the models you've researched.
Other Factors to Consider

Size
One important factor to consider when looking for a good Pilates reformer is its overall size. Sure, these are supposed to be on the large side anyway, but if you are dealing with a more compact space you will need to make sure you take a close look at the size you are dealing with and the size of the Pilates Reformer.
First and foremost, of course, it is important for you to get a reformer that you will fit on. The options on our list are some of the best and will fit most people--but make sure to take a look at the specs before making your purchase, just to be sure! Once you have made sure the reformer is right for your height and weight, you will also need to make sure it works for your space.
Whether you have a compact space you are working with, or if you just want to make sure you are making the most out of your space, you will also want to measure the room you will have your reformer in and compare it to the specs of the reformer. At the end of the day, you need to make sure it will fit well in your space.

Bottom Line
This list gives you some ideas about what models are available and all the information about them, but at the end of the day, it's up to you to find the right machine for you. You may still be unsure after doing your research what is best for you, especially since comfort in use is such an important part of picking the right model.
Because of this we suggest checking out your local studio and trying some classes with different models before you shell out the cash for your own. Going to a local fitness equipment store could also be an option for trying out different models. Once you have a bit of a tangible understanding of the fit and feel of various models you can more easily understand the features and design behind the models.
You will be much more equipped to make your best decision and then from there, it's all about getting as many workouts as you want because you'll have your own within an arm's reach.
Frequently Asked Questions
q:

Will Pilates help my all-around fitness?

a:

Pilates is a great strengthener of your core. That is your "powerhouse" because everything you do activates your core and if it is strong you will do everything better. When you have a solid and strong core, you will improve in every other aspect of physical activity including sports.

It can help you run faster, improve exercising with better form and more direct impact on muscle building, you can throw faster, jump higher, literally everything physical you want to improve upon will be improved with a strong core. Because Pilates is such a great exercise option that when doing it, you can't avoid strengthening your core, it is a great option to incorporate into your training routine.

It can help you improve in the sport of your choice and the best part is that it is easy on the joints so it will provide you an exercise option that will take it easy on those knees, for example.
q:

What will using a Pilates Reformer do for my muscles?

a:

Lengthening muscles isn't possible. You might be thinking that is what pilates can do because of the way the body of those who are active in pilates look. It gives that look of toned long muscles because of the way this type of exercise allows your body to do work in a full range of motion.

As you do these workouts more regularly you will strengthen your musculature as well as burn fat and then you will have that appearance of being toned, slimmer, and even taller.
q:

Will Pilates improve my flexibility?

a:

Yes, it can. There was a study done in Brazil that showed women who were novices and had no prior experience did about 20 sessions and they improved their flexibility. About 19.1% improvement was documented.

That's pretty neat. When you are able to use a full range of motion in your body you can really tone and strengthen the entirety of your muscles and as such move your body in all planes much better, therefore making improvements in your flexibility.
q:

Is there anything I should do to prepare for my first pilates session in a studio?

a:

Not necessarily, the instructor will give you all the guidance you need. However, it couldn't hurt to give yourself an understanding of the basics regarding how reformers actually work as well as what the parts are and what they are for.

If you can do a little research and get acquainted with terms it will give you a bit of an edge towards understanding your instructor and helping you get the most out of your session. At the end of the day, using one of the best Pilates reformers on our list will really help you improve your stamina at home before hitting the studio.