Best Pilates Reformers Reviewed & Rated for Quality
last updated
Sep 19, 2019
The best Pilates reformers can be a total game changer if you want to step your fitness game up a notch. If you have been doing Pilates for a while now, then you are probably familiar with Pilates Reformers—which is probably why you are looking for one now!

Pilates Reformers are pretty large, awkward machines that take up a lot of space, but if you are serious about your fitness—or don't always have time to hit the studio—it is totally worth investing in one to keep in your home.

The best Pilates reformers are easily adjustable, will help you increase your fitness levels, work for users of all heights. While they are an investment, they are totally worth it if you want to increase your flexibility, build lean muscle and improve your overall cardiovascular health.

Take a look below to learn more!
In a Hurry? The test winner after 10 hrs of research

Beverly Hills Tower
Why is it better?
Comes fully assembled
Folds down flat for easy storage
Versatile
Sturdy frame
High-quality construction and materials
In a
Hurry? Editors choice:

Test Winner: Beverly Hills Tower

4
Researched Sources
1.1K
Reviews Considered
10
Hours Researching
15
Products Evaluated
Ease of Use
Materials
Size
Durability
Value
By Default
Our Favorite Pilates Reformers



Comes fully assembled
Folds down flat for easy storage
Versatile
Sturdy frame
High-quality construction and materials
May not work for tall people
A couple users received products that had a ripped pad
This is a lightweight option that can fold flat for easy storage but still gives you plenty of options for great pilates and barre workouts. Users found it to be very effective, versatile, and durable. A couple of people doubted its ability to hold up over time, but this didn't seem to be a consistent issue. It also offers a lot of value for the price.
Read more
Ease of Use
It comes fully assembled which is really nice and convenient, and users found it to be simple to do a whole variety of pilates and barre exercises. It also comes with two DVD's that will help you stay motivated and give you instructions on how to workout with it. It also folds flat for easy storage under the bed or anywhere else you want to store it.
Materials
The frame is made with sturdy steel and is durable. The barre is made with high-quality, well-finished wood. The pad is vinyl covered foam.
Size
This one folds down easily to a compact package that can slide under your bed, get stashed in a closet, or just leaned up against the wall or stored in a corner somewhere.
Durability
The company claims the steel frame is very sturdy, and users backed this up, although one person was suspicious that it would last a long time with consistent use but it doesn't seem to be an issue.
Value
People were happy with what this product offered them in terms of features for the cost and that having it at home would save them a lot of money in classes.



3 ft. long cushion to lay on
Includes 4 springs of different tensions
Easy assembly
Wheels make this machine portable
Adjustable headrest
Footbar angle is adjustable
There are no hand posts near the headrest
Shoulder pads can feel stiff
Stamina makes a machine that will offer you everything you need and can function well even for taller individuals. You are going to get terrific jumping ability in a solidly built reformer that offers you a smooth workout. This is a no stress machine that is easy to use as it is to assemble.
Read more
Ease of Use
The build of this model is noteworthy in terms of its sturdiness and smoothness in motion. The attachments via ropes and foot/handhold have a great feel and since the length of this machine can accommodate a wide range of individual heights it is a practical option for a diverse population.
Materials
This Pilates reformer is made of high-quality materials that are really durable and built to last. The best part about this reformer is that it easily adjustable and transitions between settings.
Size
This reformer is pretty larger in size, so make sure that it will fit your space before purchasing it. It works for most heights, but if you are extra short or extra tall you will want to make sure it is a good fit for you.
Durability
This is a sleek looking machine that has great visual appeal. You are getting high quality in the materials and construction. Even though it offers a great height from the ground, that won't stop you from easily moving it where you need it to go because it has wheels that make that process very easy.
Value
You can own this reformer for close to 60% less than competing name brands and you won't sacrifice sturdiness or quality in its construction. It is fairly easy to put together at home, so don't be put off by that in the least bit. It will give you a smooth workout and it will perform for you the way you want giving you a leaner and stronger body.
3

. STOTT Pilates Merrithew



250 lb weight capacity
Includes 4 full tension and 1 half tension springs
Includes reformer box
Metal roll up poll included
2 workout DVDs
Has a padded platform extender
Ships in a very large box
There have been some issues with delivery of this system
STOTT Pilates MERRITHEW is a perfect solution for the home gym. This bundle specifically is a great value and has pretty much everything you would want as a full package training system. It is easy to assemble, it will keep you satisfied with a serious workout and will leave you wanting for nothing.
Read more
Ease of Use
This Pilates Reformer is really easy to use and designed to easily adjust and transition between sizes. If you want something that you easily get used to it when you first get it.
Materials
This is a company that is in a specific niche of fitness and a perfect match for developing and supplying pilates reformers. They care about making products and developing supporting materials that will aid the world in effective exercising to improve upon life. They specifically work with conditioning and performance instruction and have an international presence in over 100 countries.
Size
In terms of size, this Pilates reformer is designed to fit most heights--but, you need to make sure that your reformer will fit your height and space. This one has a weight capacity of 250 pounds.
Durability
There is no questioning the quality of this machine or really anything that this company puts on the market. There is plentiful padding in the carriage and it glides so smoothly you will truly be able to enjoy your workout. The aluminum rails add to a very sturdy and balanced machine.
Value
You will be thoroughly impressed and pleased with this machine that comes to you from an accredited company that will give you everything you need to start a training program at home. This model is going to be comparable to the quality and performance that you'd expect from a studio. The shipping is spot on with all your components packaged well and the best part is that you won't have a hard time with the assembly.



Built-in non-skid platform
Handmade in the USA
2-year warranty
Comes with workout DVD
Nice storage options
Assembly can take some time
Sometimes there are problems with the bolts that come with this system
The Balanced Body IQ is for anyone who wants a professional system for the studio or home. It will give you the same smooth, precision feel as you would get in any professional studio which is why it is a very comparable model to the professional ones.
Read more
Ease of Use
You are going to be able to easily store and move this model. This alone is an awesome feature for most people because these systems can be heavy and take up a lot of space so anything that helps that is key.
Materials
This Pilates reformer is made by hand in the USA. It is made of high-quality materials and really durable. so you can rely on this reformer for years to come.
Size
Don't be surprised if you are instantly attracted to this model because it has one of the most comfortable benches on the market. The foot bar is seriously well cushioned and the shoulder area has just the right amount of padding. The headrest also has a pleasing quality about it.
Durability
The carriage is professional grade, and the tension options you get with this 5 spring structure will keep you engaged. The headrest and the foot bar are easily adjustable to help you find the perfect fit for your body and preferences.
Value
.
This is a good looking piece of training equipment, it has a very sleek style. It is a professional grade so it is going to be a handy tool for you to get maximum use out of and be assured that it will have a long lifespan. The ease of use and ability to easily move and store make it an impeccable option to check out.



Folds up for storage
Adds up to 50 pounds of resistance
The incline is easily adjustable
Allows for 50 different exercises
Users report issues with the seat's gliding system
If you are looking for a more affordable Pilates reformer, then you will love the Weider ultimate reformer. This one offers tons of great features and is a perfect addition to those of you serious about Pilates.
Read more
Ease of Use
This reformer is designed to be easy to use and perfect for those of you looking for something that won't take forever to get used to. It is extremely versatile and will help you do up to 50 different exercises with just one machine!
Materials
This reformer is made of high-quality and durable materials. It is built to be easy to transition. The intensity can be increased and decreased easily. The reformer is made of durable steel tubing that is built to last. The nylon straps will also hold up for a while.
Size
When it comes to size, this reformer weights 72 pounds and has dimensions of 59 x 27.5 x 48 in. It is sleek and compact, so it won't take up the entire room—it can even fold down so you can easily store it.
Durability
If you want a durable reformer, you will love this one because it is built to last. It is made of durable steel and the straps are really durable as well. The reformer also has a glide board that is padded and won't rip up or scratches easily.
Value
This reformer is a little more affordable than other options on our list, but don't let that hold you back. This reformer is worth every penny given all of the benefits and features it has to offer.
6

. Aero Pilates Reformer 287



Affordable
Small size fits almost anywhere
Easy to use
Versatile and effective
Requires assembly
Foam smells when you first remove it from packaging
This is a simple, affordable, and effective option that also comes with two DVD's that will help keep you motivated and instruct you on how to use the machine most efficiently. It has three cords for resistance and the foot bar is padded for easily and enjoyably executing your pilates workout.
Read more
Ease of Use
It does require some assembly when you get it, but users reported that putting it together was simple and not difficult. The DVD's it comes with do a good job of instructing you on how to use the machine even if you've never done pilates before.
Materials
The black frame is made from pressed and rolled steel, and the pad is foam covered in nylon. The footrest and grips are padded and it has rubber pads to make it non-slip and keep it from scuffing your floor.
Size
It's small enough to conveniently fit just about anywhere, but it is a bit heavy. It's 85.25 inches long, 17.5 inches wide, and 9 inches high, and weighs 55 pounds.
Durability
During our research, we didn't find any issues with it lasting a long time.
Value
This one gives you a good bang for your buck, allowing you to do a lot of Pilates moves at home without a lot of money out of pocket or having to continually pay to go to classes.
7

. Balanced Body Studio Reformer



Professional quality reformer with all the bells and whistles
High-quality materials and construction
Allows you to do all possible pilates exercises
Expensive
Requires a lot of assembly
This is a top of the line product that is the same as the ones you'll find in your favorite studio. It's expensive, but if you're dedicated to pilates and have space in your home, this investment will pay off in the long-run in terms of health and wellness. It will require assembly when you receive it, so if you're not handy you'll want some help available.
Read more
Ease of Use
You'll need some handy skills to assemble it, and a background in pilates in order to get the most out of it. It isn't complicated to use once you know how, but this one isn't for beginners.
Materials
This is a professional option that uses high-quality construction, fabric, wood, and metal in all of its components.
Size
Large! Again, this is the same type of reformer you'll find at your favorite studios, so you'll need a large space to use it, ideally a home gym or similar. It's 18 inches tall, 93 inches long, 27 inches wide, and weighs 188 pounds.
Durability
It's built to last a long time and once you get it assembled you shouldn't have any problems with it lasting a long time.
Value
The big drawback here is the price. But if you've already found that you love pilates and you're spending a lot of money on classes, this is a great machine to purchase and install in your home.
8

. Balanced Body Allegro 2



10-year warranty
Soft touch rope system
Ergonomic risers will allow for better pull up ability
2 free DVDs
Extra padding for comfort
Pricey
Foot bar can take some time to install
Balanced Body Allegro 2 is just an all-around great company that makes solid, dependable products. This is top of the line stuff right here. We had a hard time not including another piece from the company because here you have a beautiful piece of machinery that works like a dream and can hold up to intense use.
Read more
Ease of Use
This Pilates reformer is really easy to use and does not have a long learning curve at all. Once you use this reformer, you won't want to use another one.
Materials
You are going to love the carriage platform. It is effortless to use and you can adjust the headrest where you need it to be. The handle beneath the carriage makes changing cord and strap lengths very simple. All in all the movement of this machine is smooth, quiet and satisfying.
Size
This reformer is definitely bulky and will take up quite a bit of space, so make sure it will fi before you buy it.
Durability
This is not only well constructed and sturdy as heck, but it comes packed extremely well. There is some piece of mind right there, you won't have to worry about anything being damaged during delivery because everything is cradled inside one very large box. There is a ton of protection in the packaging and all the pieces are well marked and organized for you to easily get yourself set up and ready to workout.
Value
This reformer will blow you away by meeting all your expectations and then some. The quality is on point, and the construction is substantial. This is a machine that is well worth the cost because it will be a lifetime investment in your health and fitness. It is a machine that is very easy to use, to top it all off and you will have no problem adjusting the springs.



7 workout DVDs
Steel frame
No assembly required
3 incline levels
48 resistance settings
#1 cord very low resistance, better used for children
Push up bar not included, sold separately
If you are ready to build your home gym and need guidance on what to purchase for the most well-rounded equipment, stop a second and take a look at this package. Pilates Power Gym will take the spot of over 17 pieces of bulky strength equipment. You will get everything you need with this machine that does a seamless job of delivering a great pilates workout with the benefits of classic weight training.
Read more
Ease of Use
There is no need to be a veteran student of pilates to use this system, that being said, those who are very fit and experienced can certainly get great use out of the system. For any fitness level, figuring out how to use the machine is very intuitive, you will be able to just get on and start exercising. You'll pick up the motions in no time. To guide you on structured workouts this package also comes with 5 DVDs that include a cardio training component, as well as a DVD that incorporates cardio and strength training into the professionally designed plan.
Materials
When you and your family are ready to get healthy and fit, why not spend that time doing it together as a team? That crossing over of motivation and support is key to success. There is no need to get too complicated and get in the weeds with the many equipment options and workout trends out there today. All you need is this package and your whole family can easily use it and reap the benefits. It is easily adjusted to everyone's strength and fitness level and it can hold up to 300 lbs. so it is definitely sturdy.
Size
It is compact and portable so you don't have to worry about space issues. You can easily store and move it wherever works best for you and your family.
Durability
This reformer is pretty durable, but not the most durable option on our list.
Value
Tough materials make up this reformer, so it is a strong piece of equipment. There is plenty of workout instruction so you can make the most out of using it and not easily get bored with your workouts.
10

. Pilates Power Gym Pro 3



No assembly required
3 workout DVDs
Great for beginners
Holds up to 300 lbs.
Steel frame, sturdy construction
Compact design
Low to the ground
Not the best option for taller individuals
The Pilates Power Gym Pro 3 is a mini reformer that comes with DVD workouts designed by a celebrity fitness trainer. It is a system that is a good option for both pros and beginners.
Read more
Ease of Use
If you are new to this type of workout, this is an option that is perfect for newbies. It is easy to use, small and you can take it right out of the shipping box and start training immediately.
Materials
This reformer is made of high-quality and durable materials.
Size
For anyone looking for a space saving quality piece of equipment, here it is. It is designed to be compact and as such an excellent option for the home. It comes assembled and is easy to move around if needed.
Durability
Not the most durable option on our list but it is durable.
Value
There is a lot of quality here for an excellent price. It is a machine that will help you stay strong and fit and with the easy to follow DVDs you will have all the guidance you need to use it effectively. It doesn't miss, as it provides a super smooth ride.
Criteria Used for Evaluation


Ease of Use
When it comes to how easy a Pilates Reformer is to use, there are two things to consider: how easy it is to assemble, and how easy it is to use. Not everyone is Ms. or Mr. Handy. In fact, most people aren't. So if you have a tough time putting legos together, a more complicated machine with tons of small parts is probably not going to work well for you unless you are willing to pay a handyman.
That being said, there is also the issue of actually using your machine. Some machines are pretty intuitive and easy to figure out without much extra instruction. Others are not. You aren't going to use a machine that you don't understand how to and you certainly aren't going to be happy with your purchase if you can't get used out of it.
Readable, easy to digest instructions are key for any most products, but definitely when it comes to using one of these. If you are still confused with aspects of your machine, don't be shy. Go out and contact a local instructor and see if they'd come and help you learn how to make your adjustments and fit so that you can be comfortable understanding your machine and using it.
When looking for Pilates instructors so you can take a class or two to become familiar with the exercise and the equipment. It's important to take a couple of things into consideration. That being said, pilates is not a trademarked program, so make sure you do some research on the instructor before you go.
Get student reviews, check certifications, and read their website if they have one. Once you find a qualified instructor, you can refer to them for assistance so you can get the most out of your new equipment program and your exercise program.


Materials
The type of materials your reformer is made from matters, especially since this is an expensive and somewhat complicated piece of equipment. There are classic wooden models that use leather for their straps. The contemporary counterparts will mostly use synthetic straps and have much more padding for their cartridges. Some machines are significantly taller than others.
Some roll very smoothly while others can be a little choppy and stiff. Your height and size matter in the machine you choose and you always want one that has a smooth gliding ability for your best use. At the end of the day, what is most comfortable for you is the most important part of your decision. Take the time, try out some options and make your opinions about what suits you best.


Size
As discussed there are many different reformer options for you to choose from and as such, there is also variability in sizing and design. Some machines are very tall while others are more compact. Some allow for portability by way of wheels while others are foldable and easier to store.
You should look at the space you have to accommodate your machine and decide if you need it to be stored easily or if it can stay put in a designated spot. How tall you are and how heavy you also matter. Most machines can accommodate quite a bit of weight, which make them feasible options for most people, but double check the specs on the machine of your choice to be sure.
The height of the machines differ widely so if you are on the taller side, this is an important aspect to look at so you can find a machine that will fit and work for you best.


Durability
Since Pilates reformers are relatively complicated and expensive pieces of equipment, you'll want to make sure the one you buy is made from quality parts, and is built with excellent construction to make sure your reformer is durable so that you can get your money's worth out of it.
Durability was one of the biggest factors we looked at, and we only included products on our list that have been reviewed as being durable to highly durable. Within our list however, there is still a range of how durable a machine is. We included this information in each review and we encourage you to look it over and keep it mind as you shop for your perfect machine.


Value
The most important factor for almost anything you're thinking about buying is knowing how much you can spend, and making sure that when you do you get good value for your money. The great thing about shopping for a Pilates reformer is that there is a wide range of pricing and options for you to choose from, so you shouldn't have a problem finding one that fits your budget and lifestyle.
You don't have to be put off from getting your own just because your budget is on the lower end of the spectrum because you can still find a fully functional and solid apparatus that won't break the bank. For those of you that have a larger budget, the options are almost endless.
Expert Interviews & Opinions
Most Important Criteria
(According to our experts opinion)
Experts Opinion
Editors Opinion
Users Opinion
By Default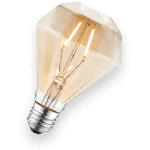 Figure out where you're going to put it
While some products are bigger than others, none of them are super small and compact. In order to be sure your reformer will fit where you want to put it, so before you choose which one you want, be sure to measure the space you want to put it and make sure you order one that will fit. We also recommend leaving yourself a couple of feet at least on each side of the reformer so that you're not crowded.
Try before you buy!!
It is not a bad idea to check out your local studio and try some classes with different models before you shell out the cash for your own. Going to a local fitness equipment store could also be an option for trying out different models.  Once you have a bit of a tangible understanding of the fit and feel of various models you can more easily understand the features and design behind the models you've researched.
Other Factors to Consider


Size
One important factor to consider when looking for a good Pilates reformer is its overall size. Sure, these are supposed to be on the large side anyway, but if you are dealing with a more compact space you will need to make sure you take a close look at the size you are dealing with and the size of the Pilates Reformer.
First and foremost, of course, it is important for you to get a reformer that you will fit on. The options on our list are some of the best and will fit most people--but make sure to take a look at the specs before making your purchase, just to be sure! Once you have made sure the reformer is right for your height and weight, you will also need to make sure it works for your space.
Whether you have a compact space you are working with, or if you just want to make sure you are making the most out of your space, you will also want to measure the room you will have your reformer in and compare it to the specs of the reformer. At the end of the day, you need to make sure it will fit well in your space.


Bottom Line
This list gives you some ideas about what models are available and all the information about them, but at the end of the day, it's up to you to find the right machine for you. You may still be unsure after doing your research what is best for you, especially since comfort in use is such an important part of picking the right model.
Because of this we suggest checking out your local studio and trying some classes with different models before you shell out the cash for your own. Going to a local fitness equipment store could also be an option for trying out different models. Once you have a bit of a tangible understanding of the fit and feel of various models you can more easily understand the features and design behind the models.
You will be much more equipped to make your best decision and then from there, it's all about getting as many workouts as you want because you'll have your own within an arm's reach.
Frequently Asked Questions
q:

Will Pilates help my all-around fitness?

a:

Pilates is a great strengthener of your core. That is your "powerhouse" because everything you do activates your core and if it is strong you will do everything better. When you have a solid and strong core, you will improve in every other aspect of physical activity including sports.

It can help you run faster, improve exercising with better form and more direct impact on muscle building, you can throw faster, jump higher, literally everything physical you want to improve upon will be improved with a strong core. Because Pilates is such a great exercise option that when doing it, you can't avoid strengthening your core, it is a great option to incorporate into your training routine.

It can help you improve in the sport of your choice and the best part is that it is easy on the joints so it will provide you an exercise option that will take it easy on those knees, for example.
q:

What will using a Pilates Reformer do for my muscles?

a:

Lengthening muscles isn't possible. You might be thinking that is what pilates can do because of the way the body of those who are active in pilates look. It gives that look of toned long muscles because of the way this type of exercise allows your body to do work in a full range of motion.

As you do these workouts more regularly you will strengthen your musculature as well as burn fat and then you will have that appearance of being toned, slimmer, and even taller.
q:

Will Pilates improve my flexibility?

a:

Yes, it can. There was a study done in Brazil that showed women who were novices and had no prior experience did about 20 sessions and they improved their flexibility. About 19.1% improvement was documented.

That's pretty neat. When you are able to use a full range of motion in your body you can really tone and strengthen the entirety of your muscles and as such move your body in all planes much better, therefore making improvements in your flexibility.
q:

Is there anything I should do to prepare for my first pilates session in a studio?

a:

Not necessarily, the instructor will give you all the guidance you need. However, it couldn't hurt to give yourself an understanding of the basics regarding how reformers actually work as well as what the parts are and what they are for.

If you can do a little research and get acquainted with terms it will give you a bit of an edge towards understanding your instructor and helping you get the most out of your session. At the end of the day, using one of the best Pilates reformers on our list will really help you improve your stamina at home before hitting the studio.
Subscribe to our newsletters