Best Posture Correctors Reviewed & Rated for Quality
last updated
Feb 18, 2019
Welcome to the daily routine that is life for so many working individuals in developed countries such as the United States, the UK, and Canada. There are so many health problems and
physical complications
that arise from being sedentary, and they can be more insidious than you think. Not to mention that most of what many of us do for work not only restricts our overall movement but is not very ergonomic. How many people are bending over for hours upon hours every day putting pressure on their back so they can sit at a
computer
and type? A lot.
That's why we put together this list of the 10 best posture correctors, so we could help people to correct their posture and live a happier, healthier life because of it.
In a Hurry? The test winner after 19 hrs of research

VIBO Care
Why is it better?
Impeccable customer service
Fits chest sizing between 32" and 48"
Reinforced X-shaped stitching
Can be worn under loose clothes
60-day guarantee
In a
Hurry? Editors choice:

Test Winner: VIBO Care

12
Researched Sources
1200
Reviews Considered
19
Hours Researching
25
Products Evaluated
Effectiveness
Fit
Comfort
Ease of Use
Durability
By Default
In Depth Review Top 10
VIBO Care
Upright GO
Lucky Clover
MARAKYM
I&YBUY
Body Rite
eDILA
Hexaforms
FUYERLI
Restore Health Solutions
Table of contents
Criteria Used for Evaluation
Frequently Asked Questions
Sources
Our Favorite Posture Correctors



Impeccable customer service
Fits chest sizing between 32" and 48"
Reinforced X-shaped stitching
Can be worn under loose clothes
60-day guarantee
Very heavy
More comfortable to be worn over a shirt where to stop it from rubbing the skin
VIBO Care makes a great posture corrector that is easily worn by both men and women. This is a medical product that has been developed through substantial research to ensure that it will work to alleviate shoulder and neck pain as well as Thoracic Kyphosis. It is important to note that it is approved by the FDA.
Read more
Thoracic Kyphosis
There are many different types of Kyphosis that can occur. One type occurs from poor posture. Focusing on standing up straight and engaging in exercises that can strengthen your core muscles and spine muscles can help with this type. Wearing the brace is a constant reminder of standing up straight and training yourself to engage in proper posture habits. Additionally, this brace can help alleviate the stiffness and pain that may come with postural Kyphosis.
Great company
The customer service provided by this company can't be beaten. The owners are quick to communicate with their customers about any questions or resolve any issues that may arise with the products they provide. They have a quick response time, which is golden in today's age of being put on hold for an ungodly amount of time when trying to talk to a human. They will provide you with an immediate response to email inquiries with support and friendliness. This is a company that stands by the 100% satisfaction guaranteed formula, so you are in good hands here.
Cost and Value
Anyone with recurrent upper body pain in the neck, shoulders and back from poor posture, sedentary lifestyle, poor sleep issues, etc., will use this product and benefit from the relief it provides. It looks good and is made well. FDA approved means you have government assurances that the product is effective and safe to use, so there is hardly a downside in giving this one a try. Can be worn under loose shirts.



Unique product
Works with the mental aspects of slouching not just the physical
Very effective
Adhesive tape doesn't work well
Somewhat complicated directions that are really necessary for use
This is a very unique and cool product. Instead of being a strap-type system that holds your shoulders back to correct posture, it's an electronic device that gently vibrates when you start to slouch to remind you to maintain good posture. It comes with a free app for your phone that will help you design a program to improve your posture including exercises, mental reinforcement, and more.
Read more
Effectiveness
Users found it to work extremely well in helping them fix their postural problems. The adhesive stickers it comes with reportedly don't work all that well, but several users found that simple double-sided tape from an office supply store was a great custom fix.
Fit
Since it simply sticks between your shoulder blades this isn't an issue at all, and it's also pretty much invisible underneath your clothes which is really nice and definitely not the case with other options.
Comfort
Once users figured out how to get it in place either by themselves or with someones help it's pretty unnoticeable and you're likely to forget about it until you get that gentle vibrate that reminds you to sit or stand up straight.
Ease of Use
Some users did report that it was somewhat difficult to place correctly all by themselves and they needed help from someone to get an optimum placement. The app is easy to use but be sure to read and follow the directions in order to get the best use out of it.
Durability
Since it's an electronic gadget it is susceptible to breakage from being dropped on a hard surface, exposure to humidity, etc. There was one mention of some problems getting it to recharge, but we couldn't find any consistent, long-term problems that seemed to be an issue.



30-day money back guarantee
Designed by chiropractors
Latex-free
24" - 48" chest size range
Relieves shoulder and neck pain and associated stress headaches
Unisex
Limited mobility
Runs smaller than size chart shows
Lucky Clover specifically designs their posture aids to actually retrain your body and muscles. As you get used to using this model, you will have no issues standing upright without aid. It prevents all the negative stress put on the spine.
Read more
Materials
Comfort, comfort, comfort. This product uses soft yet strong neoprene materials. The fabric is stretchy so you can have free motion. The cotton lining fits nicely against your body so that you can discreetly wear it easily under your clothing.
Experienced designers
World-renowned physicians specializng in chiropractics formed the group of intelligent minds that designed this brace. They specifically aimed at the most compelling design to attack bad posture and provide back pain relief.
Cost and Value
In 2-4 weeks of consistent use, you will see the benefits of using this brace. Designed by chiropractors, no detail was spared. It will help you get back to your natural alignment and even though the materials are strong, they are also soft, flexible, and comfortable. It offers a great fit at a fair price.



High-quality materials
Well-made
Very effective at correcting posture
Easy to put on, take off, and adjust
Some users experienced discomfort, especially under the arms
This option does a good job of helping to change your posture and also comes with a carrying bag and kinesiology tape so you can take it with you wherever you go. It gets high marks from users for being well-made from high-quality materials, and most importantly its effectiveness.
Read more
Effectiveness
This one is great at posture correction and users from a variety of different walks of life, from elite athletes to women who had developed a slouch during their pregnancies found it to work extremely well for them.
Fit
It is made from neoprene and has velcro straps. This makes it somewhat stretchy and easy to put on and adjust while giving you the comfortable yet firm hold that is necessary for correcting posture issues.
Comfort
We did find a few complaints in this department, as several users found it to chafe a bit, especially under their arms. Several people felt like it could be worn all day it felt so good, and lots were of the opinion that some slight discomfort was good because it reminded them to keep their posture straight. Regardless, the company offers a 100% money back guarantee so if you don't like you can get a refund.
Ease of Use
It's really good in this area. It's designed so that you can put it on and take it off without any assistance.
Durability
Another area this product scores highly on. It is well made from high-quality materials and will last you a long time.



Design and testing were done in the USA
30-day money back guarantee
Armpit pads cushion the area to prevent redness and burns
Use 1-2 hours per day
Recommended by physical therapists and massage therapists
Those with severe scoliosis may have a difficult time adjusting without assistance
Velcro closure system could be improved
I&YBUY is a product you can't leave off your list of best posture correctors. Even massage therapists recommend this specific brace for those people who have pain, limited range of motion and stiffness in their upper body. It works, and you will be able to feel the difference in a fairly short amount of time helping you get one step closer to a more balanced life.
Read more
No underarm irritation
This brace has updated their design to address the number one problem people who wear these devices have to deal with. Irritation and burn in the underarm due to the structure and the straps. The company actually goes out and says they guarantee that you will not get any of those red marks under your arms with this model. The addition of armpit pads is a feature that makes this brace a must try.
Fits a wide range of sizes
The sizing for this model is vast in that it provides the ability to fit almost any size individual. It is easily adjustable so you can ensure your brace fits your body type as per your preference. It is sized small to large (28"-52"), so the range is much larger than many others on the market.
Cost and Value
The brace is a breathable and pleasant brace to wear as a whole but definitely under your arms where the redesign of this model was the focus. It is another FDA approved device so you know it has to have effectiveness. Additionally, you can wear it under your shirt or light blouse with no visibility on the outside.



High-quality materials and craftsmanship
Easy to use
Durable
Comfortable
Lifetime guarantee
Sizing can be difficult, be sure to measure yourself and read sizing chart carefully
This product gets rave reviews for its effectiveness and high-quality. It is well made and includes aluminum in the frame which makes it super sturdy. It's easy to put on and take off as well as adjust. The downside seems to be sizing issues, so be sure to read the sizing chart carefully and measure your body precisely. If you have questions don't hesitate to contact the company before buying. They're based in the US and have a good customer service department.
Read more
Effectiveness
This one gets high marks in this department. It is well designed and made of high-quality, sturdy materials that will definitely help you correct your posture so long as you follow the directions and where it consistently.
Fit
Sizing can be a bit tricky, especially for taller users. Please be sure to consult the sizing chart carefully and to get help measuring your body so that you can be sure the numbers are precise. Don't hesitate to contact the company directly if you have any questions in this regard, as size is key in making a product like this effective.
Comfort
Users were pleased with how this fit when they wore it. Again, if you don't get the sizing correct you may have issues here, but so long as you do it's enjoyable to wear.
Ease of Use
This one is well-designed so that you can put it on, adjust it, and take it off all by yourself without a lot of effort.
Durability
It's extremely well-made from high-quality materials and we didn't find any issues with it holding up even with long-term, consistent use.



Chest sizes 28" to 52"
Adjustable velcro straps
Great price
Highly recommended
Bunch of bonuses including ongoing support
Great for back fatigue
Padded straps are very wide
Not the best option for people with small builds and frames
eDILA makes an excellent option for supporting and realigning your clavicle, spine, neck, and shoulders a breeze. If you are slouched over or hunchback, this brace can help you immensely in preventing further spine disruption.
Read more
Full package
Of course, you get the high-quality brace. That is a given! But you also get support and information to help you make changes to your lifestyle that will best support your healthy back. Nice bonuses! Included is an ebook and exercise bands to help you actually do the exercises from the ebook, and don't forget to keep your brace with you when you are on the move. It also comes with a sleek carrying bag.
Easy to use
This is an uncomplicated and straightforward device that is so easy to use. After you have it on, all you have to do is adjust the hook and loop straps to the snugness of your choosing and boom, you're done. You can go about your day getting the support you need to help improve your posture so that you will have less and less chronic pain over time the longer you wear the corrector.
Cost and Value
This model is fairly comfortable and extremely easy to use. You can adjust it quickly with no problems to make it fit your body type. Use it whenever your posture is the worst, typing on the computer or watching tv. Just put it on and let it do the rest while relax or get work done. It is light, it comes with some sweet bonuses, and is worth a try.



25"-50" chest size
Can be easily adjusted without assistance
Invisible design
Comes with a book of instructions for use
Recommended use is 25-35 minutes a day
Can be tricky to figure out how to correctly wear it at first
May have to make frequent adjustments while wearing it
The Hexaforms brace has an attractive design that is extremely effective at helping you regain your natural ergonomics. This is a serious investment in your physical health. By omitting the waist straps that other options on the market have, it is much easier for you to use this model while you are standing and sitting.
Read more
Comfortable design
You will barely notice that you are wearing this brace regardless of if you are sitting or standing. You can adjust the brace by yourself without any difficulty so that eliminates the hassle of having to find someone else to constantly assist you. It is made with neoprene and a triple sponge so it will sit well on your upper body.
Design
One of the really nice aspects of this model is that it is designed so that you can wear it under your clothes with barely any bulkiness so it's not visible while you are out in public. It has a very slim form, so not only is it almost invisible, it also is comfortable enough and lean enough that you won't feel burdened by wearing it. It is made so that both men and women can get benefits from its use.
Cost and Value
This is a really nice tool to help with your posture. It is comfortable and flexible so you can wear it and move with it on easily. It is soft on your skin and the slim design eliminates its bulk being seen through your clothes. The maintenance is easy because it is hand washable and the material used won't irritate your skin.



30-day money back guarantee
Unisex with a size ranging from 28"-42"
Adjustable straps with velcro
Wear 30-40 minutes each day for the first week
Can be worn on the body or onto of cotton clothing
Hand wash or put the washing machine on gentle cycle
Could be tricky to put on for very large individuals
Can cause some irritation under the armpit for individuals outside the size range
Wearing back and upper body support aids can be awkward and just plain uncomfortable. FUYERLI designs a product that eliminates these drawbacks by smoothly molding to your the upper and middle back. This not only provides functional support but also improved comfort.
Read more
Design
The brace is made of soft comfortable fabrics and it is sweat-wicking so it will also stay dry. It incorporates breathable holes so that heat is well managed which is another feature that adds to its comfort when you are wearing it. It is a versatile option that can be worn during desk work, outside, exercising, or doing chores around the house.
Spine correcting
Poor posture overtime puts a lot of pressure on your back and spine and the result does not only do you as an individual have a poor aesthetic because you look slumped, but you also are going to have increased pain. Using this product will help realign your spine to take some of that pressure off your shoulders, neck, and back so you are going to be able to experience more relief.
Cost and Value
This is a lightweight brace that is easy to pack for travel. It has soft material that feels good on the skin, not to mention its superior breathability features will keep it from trapping in heat. It comes with a money back guarantee so if you aren't happy with it, you haven't lost anything.
10

. Restore Health Solutions



Start by wearing it 20-30 minutes per day
100% money back guarantee
Underarm pads
Designed specifically for women
Prevents spinal pressure
Can take time to learn how to put it on
You have to play with the adjustment to find your perfect fit
This one is just for the ladies. Restore Health Solutions provides a model that will improve your alignment and help you stay in a more upright position naturally. It works by training your spine muscles to help keep your spine in a more neutral position.
Read more
Specifically for women
This brace was designed for women and the varying silhouettes that is a woman's body. Ladies have more curves and contours so it only makes sense that there is a device that takes into account the wide differences in female bodies versus males.
Adjusts easily
The breathability of this option will help distribute air flow so that it doesn't overheat your body. The light nature of this brace makes it easily worn under clothes, and the use of underarm pads will protect that sensitive area from irritation. The straps are fully adjustable so you can change how loose or tight you need your brace to be without assistance.
Cost and Value
Any woman who is in the market for a posture corrector will appreciate the design of this device. It is quick and easy to adjust and help you stop crouching and rolling your shoulders forward. It will help your spine straighten out and force the surrounding muscles to get to work with supporting your natural ergonomics. It is a great value for a very effective brace.
Criteria Used for Evaluation


Effectiveness
There is no point in investing your time or money in any medical device that will not work and do what you'd expect it to do. Some of the posture correctors evaluated above are FDA approved. That tells you that they have met the requirements set out by the agency to show that they are true to form and work. The options listed above with the FDA approval are designated as medical devices and they generally serve more than just posture correction but also as an aid for other lumbar conditions and diseases. Those that do not have the FDA approval aren't in the medical device category, they are more purely designed for posture correction and alignment. That is where they shine and that is what they were designed to do.


Fit
The materials and design that are used in these models allow for a good fit, with plenty of flexibility and a better range of motion in your upper body. They are made with breathability features like holes to allow for better airflow that cuts down on the discomfort that sticky heat can bring against the skin. Padding in the underarm area to protect the delicate skin from abrasions and pain. Straps that are easily adjustable so that you can get a snug fit that is perfect for your body and do so in an easy way without needing much assistance from another individual.


Comfort
Many of these braces have comfort at the very top of their design features, and rightfully so. If you are attempting to wear them next to your skin without a cotton shirt as a barrier the materials used should have a nice soft feel on the skin. They should have some amount of flexibility to allow your body to move freely without restriction. The models that have the extra padding under the arm seem to be very popular because the main concern people who have to wear these devices complain about the friction they cause to the delicate skin in that area.
We only selected products for our list that have been rated highly by consumers for their high level of comfort. Some products are bound to be more comfortable than others however, so we looked at the design, materials, and features, along with reviews for each posture corrector, and assigned them a comfort rating. Please see each review to find out just how comfortable a product is to be sure you're getting one that will meet your needs.


Ease of Use
The easier it is for you to use your brace, the more likely it is that you will actually engage in wearing it regularly which is needed for the best results. Nobody really wants to walk around in public with their brace on the outside of their clothes. Most people would prefer to wear a brace under their clothing and have it be as "invisible" as possible. Lightweight options are not only more easily traveled with but they don't take up much space and they don't weigh down the body. The other important feature which makes them practical is the ability to easily wash them. Most can be hand washed or put in the washing machine on the gentle cycle. This makes them fairly low maintenance and keeps them healthy for you to wear. That is aided by the materials that are used in the construction which allows for greater airflow to cut down on sweat as well as the ability to dry fast.


Durability
Even though all the products on our list are affordable, that doesn't mean you want to have to buy something over and over again because it falls apart and/or stops working for some reason. That's why we only included posture correctors on our list that have been rated as being durable to highly durable by consumers.
Although it may seem like a simple product, posture correctors can have a few things go wrong with them that will make you regret your purchase and wish you had bough something more durable. For one, the fabric may rip or fall apart after just a few uses and washes if it isn't high quality. Another thing that can go wrong is that the buckles, straps, and whatever other attachments are used to hold the posture corrector together may stop working well over time. Since you typically wear these close to your body, they will be exposed to sweat and the corrosive salt it contains, which is another reason to make sure you're buying a durable posture corrector.
Expert Interviews & Opinions
Most Important Criteria
(According to our experts opinion)
Experts Opinion
Editors Opinion
Users Opinion
By Default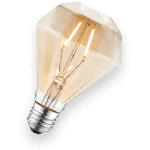 Injury, Disability, Degenerative Disease?
Posture correctors are orthotic therapeutic braces that aim to support your upper body, the back neck and shoulders.  They work by securing the spine and the nearby muscles. When reviewing posture correctors we evaluated the best with effectiveness, design, comfort, and practicality in mind.
Your Core is Your Strength
These products will definitely help you correct your posture, but we recommend a good core workout program in order to really have long-lasting results. Your strength and power comes from your core, and a strong one will help you in all areas of your life. Here are some workout tips to get you started, and best of all they don't cost a thing and you can start right now.
Frequently Asked Questions
q:

What is the most common cause of lower back pain?

a:

Muscle strain and stress, and other associated muscular complications come in as the number one reason for back pain. This can be a result of so many things, from lifting improperly or too heavily, excessive bending, repetitive tasks that put constant stress on the body, a sedentary lifestyle, excessive computer work, etc. The good thing is that lower back pain that is a result of some of these lifestyle and environmental stresses is that the pain that is associated with muscular problems is easily fixed. You can find relief in pain and improved healing within days or weeks. Meaning this type of pain is not something you have to live with for your whole life.
q:

What does the lumbar spine refer to?

a:

The word "lumbar" has a derivation in the Latin language for the word "lumbus." The meaning is the lion if you can believe it. But it makes sense as the lumbar area is generally considered a powerhouse for human strength and fitness. This region is built to engage in lifting heavy things and twisting and being malleable and flexible throughout all planes of biomechanical motion. The area of the body to which this term refers to is the lower back. This is the part of the body that the spine actually curves inward toward your midsection. It bridges a connection from the thoracic spine all the way down to the sacral spine.
q:

How is kyphosis diagnosed?

a:

As mentioned earlier, there are many different types of kyphosis. Basically, what will happen is your doctor will check you out and do an x-ray to see exactly what is going on in your skeletal structure. The x-ray, along with reviewing your medical history will help figure out if you have it and what type you might have. Sometimes, an MRI is needed. In the case this is necessary, the likelihood that you have a disease form such as Scheuermann's kyphosis disease is more probable.
q:

What is osteoarthritis?

a:

Osteoarthritis also can be called facet joint arthritis. When the cartilage that covers the facet joints in the back of the spine become irritated and tattered, the cushioning between the discs lessens and pain occurs. As friction increases, there are other problems that arise such as bone spurs and joint swelling. These too, cause a lot of discomfort and tenderness. This disease and deterioration limit the body's natural range of motion. Aging and time, with repetitive wear and tear, can lead to this disease.
q:

How does the sciatic nerve cause pain?

a:

If the sciatic nerve, which stretches from the lower back and then down both legs into the foot, is pinched or has unnatural pressure applied to it then pain will occur. Burning and tingling are often associated with this type of pain and when there is an issue with the sciatic nerve, your range of motion is also limited as a result.
Subscribe to our newsletters