11 Best Posture Correctors Reviewed & Rated for Quality
last updated:
Aug 02, 2020
We take our backs for granted. It supports our whole upper body and core and if we don't keep it in check, we suffer the consequences. These back posture correctors not only help support our posture but they come with a whole list of benefits for anyone who is suffering or wants to adjust to a healthier lifestyle.

Our 10 Best Posture Correctors list offers versatile, top of the line options to get you straightened out. Whether it's for added running support or you're a desk-jockey and need a lift, we want to help. These back posture correctors will assist you in getting your stride back either way.

Scroll through and check the FAQS as well as what we put together through our Evaluation Criteria research. We tried not to leave anything out so you can get back to your daily activities with a more mobile, ergonomic, and pain-free approach.
In a Hurry? The test winner after 9 hrs of research

Upright GO
Why is it better?
Unique product
Uses negative reinforcement
Very effective
In a
Hurry? Editors choice:

Test Winner: Upright GO

3
Researched Sources
1.2K
Reviews Considered
9
Hours Researching
15
Products Evaluated
Effectiveness
Fit
Comfort
Ease of Use
Durability
By Default
Best Posture Corrector Reviews
Criteria Used for Evaluation


Effectiveness
If you are looking for the best-rated posture corrector then you probably want something that will truly help you protect your posture--which is why we made sure to evaluate all of our top picks based on how effective they are at improving your posture.
There is no point in investing your time or money in any medical device that will not work and do what you'd expect it to do. Some of the posture correctors evaluated above are FDA approved. That tells you that they have met the requirements set out by the agency to show that they are true to form and work.
The options listed above with the FDA approval are designated as medical devices and they generally serve more than just posture correction but also as an aid for other lumbar conditions and diseases. Those that do not have the FDA approval aren't in the medical device category, they are more purely designed for posture correction and alignment.
That is where they shine and that is what they were designed to do. So, make sure to read the reviews and see which posture corrector works great for your back and what you need. Not all posture correctors are exactly the same and many of them focus on different parts of your upper back more, so read closely before you buy.


Fit
The right fit is of the utmost importance whether it comes to the best posture corrector for women or men, so make sure you get something that fits you perfectly and isn't too tight or too loose once you adjust it and tighten it.
There are several different factors we took a look at when we were determining how good the fit of each posture corrector would be. We wanted to make sure you can easily put your posture corrector on and off as well as adjust it to fit you comfortably and securely while you wear it--which is essential if you want to successfully use it long term.
What material is the posture corrector made of?
The materials and designs that are used in these models allow for a good fit, with plenty of flexibility and a better range of motion in your upper body. They are made with breathability features like holes to allow for better airflow that cuts down on the discomfort that sticky heat can bring against the skin.
Cushioning and Padding
Padding in the underarm area to protect the delicate skin from abrasions and pain. Straps that are easily adjustable so that you can get a snug fit that is perfect for your body and do so in an easy way without needing much assistance from another individual. This ensures you stay really comfortable and secure when you wear your posture corrector.


Comfort
Correcting your posture is hard enough to do, the last thing you want to be is uncomfortable--which is why we prioritized the overall comfort of each of the posture correctors on our list.
Many of these braces have comfort at the very top of their design features, and rightfully so. If you are attempting to wear them next to your skin without a cotton shirt as a barrier the materials used should have a nice soft feel on the skin. They should have some amount of flexibility to allow your body to move freely without restriction.
The models that have the extra padding under the arm seem to be very popular because the main concern people who have to wear these devices complain about the friction they cause to the delicate skin in that area. We only selected products for our list that have been rated highly by consumers for their high level of comfort.
Some products are bound to be more comfortable than others, however, so we looked at the design, materials, and features, along with reviews for each posture brace, and assigned them a comfort rating. Please see each review to find out just how comfortable a product is to be sure you're getting one that will meet your needs.


Ease of Use
Your posture corrector should be really easy to use, so you can put it on and take it off every day to work on your posture and corrector.
The easier it is for you to use your brace, the more likely it is that you will actually engage in wearing it regularly which is needed for the best results. Nobody really wants to walk around in public with their brace on the outside of their clothes. Most people would prefer to wear a brace under their clothing and have it be as "invisible" as possible.
Lightweight options are not only more easily traveled with but they don't take up much space and they don't weigh down the body. The other important feature which makes them practical is the ability to easily wash them. Most can be hand washed or put in the washing machine on the gentle cycle.
This makes them fairly low maintenance and keeps them healthy for you to wear. That is aided by the materials that are used in the construction which allows for greater airflow to cut down on sweat as well as the ability to dry fast. All in all, you need to make sure you take a look at all of the features you need and make sure you get something that works for you.


Durability
Whether you're looking for the best posture corrector for men or women, you'll probably want to invest in something that will last you the long haul, and posture correctors are no different--and you be sure all of our top pics are really durable and built to last!
Even though every top posture corrector on our list is affordable, that doesn't mean you want to have to buy something over and over again because it falls apart and/or stops working for some reason. That's why we only included posture correctors on our list that have been rated as being durable to highly durable by consumers.
Although it may seem like a simple product, posture braces can have a few things go wrong with them that will make you regret your purchase and wish you had bought something more durable. For one, the fabric may rip or fall apart after just a few uses and washes if it isn't high quality.
Another thing that can go wrong is that the buckles, straps, and whatever other attachments are used to hold the back posture corrector together may stop working well over time. Since you typically wear these close to your body, they will be exposed to sweat and the corrosive salt it contains, which is another reason to make sure you're buying a durable corrector.
Expert Interviews & Opinions
Most Important Criteria
(According to our experts opinion)
Experts Opinion
Editors Opinion
Users Opinion
By Default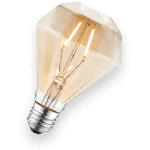 Put In the Work
There is no magic pill for losing weight, and there is no magical device that will fix poor posture. These devices serve as an aid to help you reach your goals, so long as you work at it. You have to make a conscious effort to keep your shoulders back if you want it to work. Think of these devices as a template of what proper posture looks and feel like, and work to accepting it as a new normal.
It Shouldn't Make You Miserable
If you find that doing normal things like watching TV on the sofa is incredibly painful while wearing your device, take it off! While it's not supposed to feel like a back massage, it shouldn't be painful. Be sure that you adjust the straps so that yours shoulders naturally roll backward. If you find that you are in pain throughout the day, make adjustments, or simply take it off for a few hours.
Go Invisible
If this is something that you want to wear to work but you don't want to deal with the barrage of "what are you wearing" questions, select a design to wear under your clothes! Be sure that you select a lighter shade so that it doesn't show up when wearing light-colored clothing, and select a style that doesn't have a lot of bulky straps or buckles.
Other Factors to Consider
Bottom Line
At the end of the day, the most important thing you need to remember before purchasing your posture corrector is that it works for you and that it fits your needs. Not everyone gets a posture corrector for the exact same reason and many of us have different levels of issues we actually need to correct with a posture correct.
The bottom line is that you need to get something that effectively helps us correct our posture so we can address all of the back issues we are dealing with, ensure that it fits you securely and comfortably, is easy to use and that it lasts you the long haul. Make sure to read the criteria sections above carefully and apply them to your own support needs.
If there were a single posture corrector for everyone, there wouldn't be so many options to choose from--and we managed to narrow it down to just ten. Prioritize your needs and preferences and make sure the posture corrector you get fits your budget and adds value to your life, so you look forward to using it every single day.
Frequently Asked Questions
q:

When is it a good idea to get a posture corrector?

a:

It's a good idea to get a posture corrector at any time. Outside of getting a doctor's note, most of us can tell when our back needs a lift, just look in the mirror and you can probably tell. You may be hunched over or using one side more to overcompensate for an old injury.

Moreover, if you ignore the signs of necessity, you could possibly injure yourself further, resulting in clavicle and spine damage that you are unaware of until it is too late. Consequently, needing surgery or suffering life long pain.

Getting a good posture corrector can help prevent all of this. If you are active or function in a capacity where your back is taking the brunt, which even lack of movement can share, we believe the best option is to just get one and send us an email later thanking us. We here at Runnerclick.com love fan mail and healthy, happy, active people.
q:

How many types of posture braces are there?

a:

Men and women's posture correctors differ in design and fit. For instance, women have bra options whereas men can get chest alignment with theirs that would most likely interfere with a woman's anatomy.

Some are built to aid in Osteoporosis, which is more common in women, and others for ligament pain from strains or injuries associated with heavy lifting - more common in men. To actually say how many there are isn't logical. What is important to know is that there are options that will fit your needs, we are sure of that.

Once again, talk to your healthcare provider or chiropractor, they are there to assist in these matters.
q:

What are some posture correcting advantages?

a:

The advantages of using a posture corrector are virtually endless. Most newer versions are designed to be invisible under clothes and some are beefed up for those who use it to aid in working out or running. Although they are featured for posture, using one of the best posture correctors can keep you working and moving without pain for any reason.

A large consumer percentage uses these for desk jobs. The advantages of using one to keep you straight while you are pounding the keys all day can save you from hitting the pain medication later or even more pricer, the chiropractor. Medical conditions are another huge reason to invest in posture correctors, a busted clavicle being top of the list.

There isn't much one can do when fractures or breaks occur in this area. Pairing one with an arm brace/sling can aid in a more speedy recovery and we think feeling better faster is a pretty sweet advantage.
q:

Why isn't the TrueFit Posture Corrector on the list?

a:

We try to review products that are available at any given time. If the product is out of stock or has a lot of negative reviews, it will be removed from our list and replaced with a different model.
Subscribe to our newsletters