10 Best Probiotic Supplements Tested and Fully Reviewed
last updated
Jun 10, 2019
If you are on the hunt for the best probiotic supplements, then you have come to the right place! Here we go over the best options currently available, along with there Pros and Cons and what to look for before making your purchase.
Our digestive systems can be pretty complicated and there is often a lot going on with our intestines that we need to address to improve our overall health. The best probiotic
supplements
will add healthy bacteria to our gut and help balance everything else out.
If you want to improve your health and keep your digestive system functioning properly, you will need to check out some of the best probiotic supplements featured below because they are some of the best!
Take a look!
In a Hurry? The test winner after 11 hrs of research

Hyper Biotics Pro 15
Why is it better?
Smart technology including BIO-tract for excellent time release capability
LiveBac for extended shelf life
Small pearl for easy swallow
Quite affordable
In a
Hurry? Editors choice:

Test Winner: Hyper Biotics Pro 15

5
Researched Sources
1.7K
Reviews Considered
11
Hours Researching
15
Products Evaluated
Advanced Features
Brand
Product Purity
Use
Ease of Use
By Default
Our Top 10 Best Probiotic Supplements



Smart technology including BIO-tract for excellent time release capability
LiveBac for extended shelf life
Small pearl for easy swallow
Quite affordable
Packages are not insulated during delivery. We suggest making arrangements to be available in hotter climates so the product does not sit in the direct heat
We love the smart technology that brings new meaning to rapid delivery rapid delivery. The 15 targeted strains and excellent price are pretty great, too!
Read more
Advanced Features
5 billion CFU's per pearl tablet, and 15 probiotic strains selected to combat everything from low energy, toxins within the environment and antibiotics. The inclusion of Streptococcus is unique, intelligent, and a further gain to the gut!
Brand
This product is medium priced and comes with a two month supply. However, it is not a gender-specific probiotic, but S. thermophilus is scientifically proven to assist with rheumatoid arthritis more commonly found to affect older males.
Product Purity
A tiny, micro-packed pearl takes the place of traditional capsules without sacrificing ingredients or delivery. In fact, this little time-release gem has no fillers or preservatives. Trademark Bio-tract means the release of bacteria into the gut over 8-10 hours and the successful bypassing of stomach acids for healthy colonization in both the large and small intestine.
And with patented LiveBac manufacturing, enjoy Pro 15 for 18 months. That's some serious shelf life!
Use
Lactose and GMO-free, enjoy pure strains to include L. Plantarum, L. acidophilus, B. infantis, L. casei, B. longum, L. rhamnosus, B. lactis, L. reuteri, L. salivarius, L. paracasei, L. gasseri, B. bifidum, B. breve and S. thermophilus. The addition of turmeric for inflammation is a smart touch. Enjoy zero soy, dairy, gluten, wheat nuts, sugar, artificial colors, flavorings or preservatives.
Ease of Use
This Probiotic supplement is really easy to use and easy to take. The dose is perfect for those of you who want to easily get your daily value.
2

. Dr. Tobias Deep Immune



Patented DRcap for time release and targeted delivery
No fillers or preservatives
4 strains designed for daily use
Quite affordable
Fermented greens should be considered in contrast to the daily diet and potential allergies
Your go-to maintenance probiotic, equipped with a unique formulation designed to help you meet your daily probiotic need. The supplement has 4 strains that were thoughtfully selected with everyday use in mind, helping you to prevent illness and keep your immunity consistently stronger.
Read more
Advanced Features
The product is medium priced and it is an excellent recommendation for both men and women.
Brand
This brand is known for its all-natural and high-quality products that you can rely on. Many users love this brand and have grown to trust it after they have used it.
Product Purity
Gluten and GMO-free, we love this pure, vegetable capsule. Fermented greens to enhance digestion and further combat harmful bacterias and pathogens. No fillers or preservatives.
Use
The supplement is ideal for both men, women, and children with over 4.4 billion content in CFUs. Moreover, with 4 strains that boost its performance, this supplement is not only supportive of the good bacteria but also promises to protect against the bad ones.
Ease of Use
This Probiotic supplement is really easy to use. You just have to take one capsule of day and get your daily recommended value at once.



13 strains
Gluten-free
All natural
Delayed release technology
Must be refrigerated
Check for contraindications with certain fermented greens including oat, wheat, barley or alfalfa
Comprised of 13 rockstar strains of probiotics, users can expect better digestive health fast with the Vitamin Bounty Pro 50 Probiotic - naturally. So, if you want something that you can use on a daily basis then you will love this one.
Read more
Advanced Features
This 13 strain, 50 billion CFU formula has everything you need to get back to healthy, happier digestion to include Lactobacillus acidophilus, Bifidobacterium lactis, Brevis, Casei, Plantarum, Rhamnosus, Salivarius, Paracasei, Bulgaricus, Longum, and fermented greens. No matter how bloated or uncomfortable digestion has become, the Vitamin Bounty Pro 50 Probiotic is ready to help you get your comfort and health back - fast!
Brand
The strains have been intelligently freeze-dried to ensure both efficient storage and release. Using the patented DRcap technology, a delayed response within each capsule helps create a consistent introduction of CFU's within the body for a gentler response, the release of more cultures and excellent efficiency.
Product Purity
This product is made of all-natural ingredients that you can trust. If you want to stay away from certain ingredients, then this is definitely a brand that you can consider.
Use
The product is medium priced at 30 servings - every 2 capsules - at a reasonable price point. The strains are acceptable for women and men. Some will highlight a women's specific needs (like acidophilus for yeast reduction) and some accentuate male-focused benefits (like plantarum for prostate health).
Ease of Use
With just 2 capsules a day you will get your daily value of Probiotics. The capsules are easy to swallow and few users report an issue with it.



100% organic food-based ingredients
Powdered form makes it versatile
Effective at combatting digestive issues
Affordable
Doesn't dissolve easily in liquids
Some users experienced a lot of gas
This product comes in a powdered form that can be added to smoothies and other drinks or sprinkled over your food and is specially designed for people with stomachs that are sensitive. It's also 100% certified organic and comes from food-based sources, unlike some products that have man-made ingredients. This makes it easier for your body to absorb and utilize the beneficial bacteria. It's highly reviewed by users for its effectiveness in combatting digestive issues, although a couple of people noted that they became quite gassy when they first started using it.
Read more
Advanced Features
Designed for people with sensitive stomachs, it has a special blend of resistant starches, water-soluble fiber, inulin, and FOS that makes it easy for your stomach and digestive system to absorb while also healing and optimizing it.
Brand
This product is freeze-dried so it does not need to be kept cold during shipping. Nonetheless, we don't recommend ordering it during the summer months, but we didn't find any complaints about the bacteria dying due to shipping issues.
Product Purity
It's made with 100% organic food-based ingredients that are all natural and make it easy for your body to recognize, assimilate, and utilize.
Use
This one is best used by people looking for a probiotic powder that they can add to their juices and smoothies, especially those with digestive issues. We did find several mentions of users who had gas while using this product, but we expect that this is due to their own specific health issues and not an overarching problem for most people.
Ease of Use
The fact that it comes in a powdered form makes it versatile and simple to add not only to juices and/or smoothies but also sprinkled on top of food. Unfortunately, several users reported that it doesn't dissolve easily and they had to spend extra time blending or shaking it when adding it to liquids.



100% Lactobacillus GG
Specifically for your digestive tract
Vegetarian capsule
Has options for kids
Only provides you with one strand
You can find Culturelle Probiotics virtually anywhere. They are highly regarded and extremely popular. They you with 100% Lactobacillus GG and specifically helps your digestive tract.
Read more
Advanced Features
These are averagely priced supplements for a 30 day supply
Brand
The Cultrelle brand is made of high-quality ingredients that you can trust. The brand is really popular and highly rated--and the best part is that you can find it in most stores, so you don't have to order it online.
Product Purity
The supplement contains 100% Lactobacillus GG in vegetarian capsules. A pack has vegetarian capsules in boxed packaging.
Use
These specific probiotics are specifically digestive probiotics--meaning they are for any adult struggling with digestive issues and in need of a probiotic supplement to improve their symptoms. Culturelle also has specific supplements for children as well!
Ease of Use
This Probiotic supplement is really easy to use. Few users report any swallowing issues when they take it, so if you want something more compact then this is a great way to go.
6

. Garden of Life Raw Probiotics for Women



Formulated for women
Shipped with cold pack
Arrive alive guarantee
85 billion CFU's
Easy to take
Some users received their product without a cold pack. Always order from a reputable seller
This product is designed for and marketed towards women, but men can benefit from it as well. The company uses cold packs in their delivery to make sure it arrives at your door with the bacteria alive and well. It boasts 85 billion CFU's per serving and does a great job of treating and preventing ailments such as yeast infections and urinary tract infections.
Some users product did arrive without a cold pack, so make sure you order from a reputable seller when buying online.
Read more
Advanced Features
This option is geared towards women so it does a good job of treating and preventing urinary tract infections, yeast infections and other vaginal issues, as well as helping with constipation and colon issues.
Brand
Probiotics need to be shipped cold to keep the bacteria alive. Most users reported that theirs did indeed come with a cold pack, although some didn't. The difference seemed to be in the seller they bought from, so as always we recommend going through a reputable retailer like the one we have linked to in this review.
Product Purity
This option is certified to be allergen-free, non-GMO, vegetarian, has no fillers or binders, and is also soy and gluten-free.
Use
This option is best for women who want to treat and prevent vaginal and digestive system issues. We also found a few reports from men who were using this product with good results to treat problems related to the colon. Unlike humans, bacteria don't discriminate!
Ease of Use
It comes in capsules that users reported weren't too large, making it simple to take.
7

. Herrmann Optimal Immune Support Biotics



Seven vital strains
Time-release capsule
60 capsules and budget-friendly price
Gluten-free
Some may need to take the maximum dose of 3 per day (though one is recommended as "typical". This may make the budget-friendly price less proportional to the number of capsules)
Maintain "gut integrity" with this brilliant formula and enjoy increased energy and less illness. Leave irritable bowel syndrome and other digestive discomforts in the past with the Hermann Probiotic!
Read more
Advanced Features
DE111 helps to control microbial populations and is clinically shown to encourage a healthy gut flora, promoting digestions of fats and also complex carbohydrates. We love its use in the Hermann Probiotic!
Brand
This brand is well-known and well-respected so you can definitely expect this one to be a great on to rely on.
Product Purity
Seven vital strains of bacteria and 5.75 billion live bacteria CFU's translate to your own optimum health. Feel more balanced as good bacteria begin to work fast to keep digestion healthy.
Use
Cramping, bloating and gas can feel crippling. With the Hermann Probiotic formulation, you'll enjoy a healthier gut and happier life!
Ease of Use
60 vegetable capsules to be taken once each day with a meal are formulated with time-released technology to help work consistently and with resistance to stomach acid. Airtight bottling and heat stabilization promotes live bacteria throughout use without concern of expiration.
8

. Kyolic Kyo-Dophilus Digestion and Immune Health



3 strains well known for adaptability to human intestine
Heat-stable
Acid resistant
Quite affordable
Gelatin is not vegan for those desire a plant-based probiotic
A perfect traveling companion to help control digestive issues resulting from irregular meals and schedules as well as your favorite daily go-to supplement to help boost immunity and intestinal wellness. The Kyolic kyo-dophilus keeps the body finely tuned with better energy and your best health ever!
Read more
Advanced Features
The technology used in the formulation of this probiotic offers heat stabilization which means you can throw it in your suitcase without worries of climate control.
Brand
The supplement contains 180 capsules which is considered to have a fair price. A perfect probiotic not only for men and women but gentle and safe enough for children and even infants.
Product Purity
1.5 billion live cells per capsule, the lactophilus, b. Fidum and b. longum work together are specially cultured in this unique formula to be heat stable and resistant to stomach acid.
Use
Enjoy a stronger defense against bad bacteria and other digestive harm that can undermine immunityimmunity, healthy digestion, and generally good health.
Ease of Use
Soft gel capsules are encased in an airtight bottle to ensure the preservation of the ingredients while the capsules themselves are designed for fast absorption. The recommended dose is one capsule twice a day for adults (with meals), half that for children and for infants, a half capsule sprinkled over food or in juice.
9

. Dr. Natura Flora Protect Probiotic



Sixty capsules-two a day
Freeze-dried strains of probiotic bacteria
Eight billion cells with each serving
Zero salt, gluten, starch, yeast. shellfish, egg, milk or wheat and zero artificial colors or flavors
Benefits the immune system
Cost a bit more than some other choices
If you have any food intolerances this product is free from fish extracts, eggs, wheat, gluten, and dairy products, and is therefore classed as vegetarian. This product does not require the use of home refrigeration as it is best consumed at normal room temperature.
Read more
Advanced Features
It's not the most pricey product though the cost reflects value for money. The product benefits your immune system with a large intestine bacteria known as Streptococcus thermophiles.
Brand
This brand is well-known and one of the best out there--so if you want to try out an all-natural brand.
Product Purity
You get eight freeze-dried strains of probiotic bacteria and eight billion cells with each serving. You also get Lactobacillus acidophilus which is a beneficial naturally existing bacteria in our bodies.
Use
Zero salt, gluten, starch, yeast, shellfish, egg, milk or wheat, and zero artificial colors or flavors. However, if your allergic to soy or rice, this product won't work for you.
Ease of Use
This supplement is really easy to take and few users report any issues with it.
10

. Ivy Naturals Probiotics 40



Special technology helps to deliver probiotic without worry of gut acid interference
Excellent strains for boosted immunity
All vegan, gluten-free
No artificial additives
A small quantity for a medium price (15 servings per bottle) at the recommended dose
Patented MATREK technology eliminates worries of gut acids disrupting the delivery of the Probiotics 40. Your skin, immunity and overall health benefits from this healthy blend and unique design!
Read more
Advanced Features
This product offers 40 billion CPU's and several other vitamins and minerals that your body definitely needs.
Brand
This brand is well regarded, however, it is not as well-known and respected as other brands on our list.
Product Purity
40 billion CFU's, and four major strains of probiotics work to increase your intestinal tract's better health. Whether you're looking to overcome disease or injury or simply health maintenance, the Probiotics 40 has your health goals covered!
Use
This supplement contains 2 capsule servings per container with a quantity of 30 offered at a medium price point.
Ease of Use
2 capsules twice daily with meals keep good bacteria alive and well, ready to dominate any obstacles including disease pathogens or bad bacteria. Patented - and phenomenal - MAKTREK Bypass Technology ensures rapid delivery of probiotics guaranteed to survive gut acid.
Criteria Used for Evaluation


Advanced Features
Bacteria are grouped into colony forming units (CFUs). You may find a lot of information out there about pumping your body full of as many bacteria as possible to try and jumpstart your digestive system. In truth, there's very little scientific research to back this up. In fact, too much of a good thing can quickly turn into a bad one.
Like we said earlier, every person is different, and you may require a different mix of bacteria to get everything working smoothly. You're going to want to look at the key strains contained within the probiotic. These are the CFU's that are going to be introduced to your body, and that will hopefully help to balance everything out.
It's not always the quantity, but sometimes the quality that needs to be considered first. Each strain has its own job and can be located in different areas of the digestive tract. A combination of strains can help to keep your gut in proper balance. For example, L. acidophilus assists nutrient absorption and readily helps with the digestion of dairy.
B. bifidum is found in both intestines and protects the gut wall while B. longum scavenges for toxins in adult digestive tracts. However, if you're looking for a probiotic to manage a specific digestive issue like traveler's diarrhea or gut balance following antibiotics, a potent one-strain that's highly concentrated may be most effective (you'll see a couple of such products in our top ten buying guide).


Brand
When it comes to probiotics, packaging matters, and different companies deliver their products in different ways, some better than others. You have to remember the bacteria are a living thing, and if they're not packaged correctly they will die. You can pick out the best probiotic in the world and receive no benefits if it wasn't properly transported and kept alive in the process.
It's also important to look for time release capsules. You want these to dissolve slowly and to introduce the bacteria to your body in a controlled way. This gives you plenty of time to absorb everything and jump starts the entire process. Try to find a vegetable-based capsule for better metabolizing and absorption of its contents.
Many products no longer need refrigeration, though this isn't absolute. If a product is interesting to you but isn't "heat-stable" be sure to keep it cool or your strains will die. The benefits of a heat-stable probiotic are simply convenience. It's pretty nice to throw your supplement in your suitcase without worries about a cooling system.
Thick, airtight bottles help to eliminate moisture and keep bacterias from death and mildew.


Product Purity
Look for non-GMO and preferably vegan products for easy delivery and digestion. Some products may use "healthy" fillers but avoid all synthetic preservatives or fillers; they aren't necessary and with so many options, they are easy to avoid. This applies to the capsule itself, too. Be sure to look for pure, simple (one or two) ingredients in the capsule.
And be sure that all strains advertised are listed clearly on the bottle – you'll want to familiarize yourself with the various strains when selecting a design that works specifically for your body. Likewise, be sure that the listed ingredients don't contradict other medications. It's always a good idea to go over your supplement with your physician before beginning a new program.


Use
Beyond gender-specific probiotics, we each have personal health goals or health "issues" to consider when selecting our own just-right probiotic. For example, a diet high in fiber may accomplish the same goals a fiber strain of prebiotics offers. In fact, too much may not be beneficial.
Be sure to consider your diet when choosing strains. And for those under the age of 18, B Longum – for example – may cause harm to the digestive tract. This bacteria works to protect against toxins in adult digestive tracts and may be too zealous for younger gut's. Finally, listen to your mind/body connection, and take note of your own unique level of stress (or not).
Some strains are known to assist more than others with the gut-brain connection and can help to reduce anxiety and depression as well as general stress.


Ease of Use
There are two different ways that the probiotics on our list can be taken. There are capsule forms and powdered forms and each has its benefits and drawbacks. Products that come in capsule form are convenient because you don't have to think about measuring out the dose. Just follow the directions that are on the bottle and take the capsules.
However, the capsules may be large and difficult to swallow, and even if they're small, some people simply have an aversion to swallowing pills. Products that come in powdered form are more versatile because they can be added to smoothies, juices, water, or even sprinkled on top of your food.
If you go this route please note that heat will kill the beneficial bacteria that make probiotics beneficial, so if you add it to your food only do so with cold dishes. Adding the powder to a liquid or food also means that you will have to carefully measure out each dose which may be a nuisance for some people.
The decision is up to you, and we encourage you to think about how important convenience is vs. versatility, and whether or not you are able and willing to swallow capsules.
Expert Interviews & Opinions
Most Important Criteria
(According to our experts opinion)
Experts Opinion
Editors Opinion
Users Opinion
By Default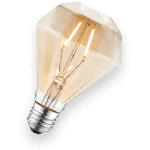 This is mind blowing...
This may be hard to believe, but there are literally trillions of bacteria living in your digestive system. Trillions! This means that there are more bacteria inside of you than there are people who are alive, or have ever been! And just like any other living organism these bacteria need to eat, so you might as well feed them something healthy that they enjoy, such as a good probiotic supplement.
Don't forget about fermented foods
Especially if you're just getting started with taking care of your gut health, taking a good probiotic supplement is a great way to help feed the beneficial bacteria that live in your digestive system. Just about every ancient culture knew the benefits of fermented foods when it comes to health and developed whole food sources of probiotics such as kimchi, sauerkraut, kefir etc. So while we encourage you to take a probiotic supplement, don't miss out on the benefits and enjoyment that eating fermented foods can bring.
Other Factors to Consider


Release Date
One really important thing to take a look into consideration is the release date and expiration date of the Probiotic supplement before you make your purchase. This is important because of the shelf life of your probiotic supplement--the shelf life depends on the date it was released.
So, make sure you see an expiration date on your probiotic bottle! This information is crucial to your health and the potential benefits of your probiotic. You must know how long your bacteria strains will last! Some only last a week while others several months and still others a year.
If a product has an "expected date of potency" rather than the expiration date on its label, consider moving on and choosing another. This is especially important if you know you are the type of person that won't take your probiotic on a daily basis. This is because their potency diminishes over time.


Bottom Line
At the end of the day, you need to make sure that you get a Probiotic supplement that will fit your needs. Whether it is a powder or a capsule, you need to make sure you get something that will fit your needs in your preferences. So, if you know you like or don't like capsules or powdered options then make sure to keep that in mind.
Make sure you apply all of the factors we have mentioned to your own needs. This means making sure that your Probiotic supplement offers the feature you need--for example if you just need a Probiotic that will help you for UTI's or for your digestive issues then you need to look for something that will fit those specific needs.
If you are loyal to a specific brand, then you need to make sure you also look at the brands you already trust. On the other hand, if you aren't too sure or know nothing about the brand you are considering, then make sure you take a look at the user reviews that people have out there--that's what we did!
Make sure you also take a look at the ingredients in your probiotic. Some brands have different levels of bacteria and different types of Probiotics may have different concentration. Lastly, make sure the Probiotic supplements you get are easy to use and that they aren't a hassle to take--so make sure you take your preferences into consideration.
Frequently Asked Questions
q:

Are there any foods that contain probiotics?

a:

It's surprising just how many foods contain probiotics. These include milk, dark chocolate, sauerkraut, kefir, soy milk, and Kombucha tea. The trick is to ensure your body receives enough probiotics to combat bad bacteria and harmful pathogens we now know to be related to diseases, immunity reduction, skin problems, and even depression. Adding a supplement can provide consistent amounts of probiotics daily.
q:

Will Probiotics cause any side effects?

a:

Ironically, the same issues you're desiring to reduce may increase temporarily. These include bloating, more gas, tummy aches, constipation or diarrhea, and lower energy. However, with a proper probiotic dose, you'll enjoy the elimination of these uncomfortable symptoms within a week, usually.
q:

Can Imy child take a probiotic supplement?

a:

Yes – but choose one intended for children. Some strains are not suitable for younger digestive tracts. Even infants can benefit from the introduction of a probiotic supplement. You'll find powder forms in most stores that can be sprinkled over food or in drinks.
This is a topic that should really be discussed with the pediatrician before going ahead with any type of supplement.

Use common sense, and don't introduce anything that's not absolutely necessary to your child's health.
q:

Should I take my probiotic while I'm taking an antibiotic?

a:

Absolutely and you definitely should! Antibiotics can wreak havoc on your gut flora, destroying colonies of good bacteria. This often leads to diarrhea. So taking a probiotic is a great idea during a round of antibiotics. You'll help to balance your gut faster. Be sure to wait a couple of hours after taking your antibiotic before taking your probiotic, or the "good" bacteria will be eliminated before it can work!

And continue to take your probiotic for a couple of weeks following your round of antibiotics to replenish your gut. Of course, check with your physician.
q:

When and how should I take my probiotic?

a:

Most will feel more comfortable taking their probiotic with a meal. This also helps with delivery and digestion. It is important to select a probiotic that can bypass stomach acid, however. If your probiotic is not equipped for this, it is better to take about 45 minutes before your meal.
q:

How do I know if I need a Probiotic?

a:

Does being alive count as a symptom? Sorry for being cheeky, but everyone can benefit from probiotics. You'll want to discuss any concerning symptoms with your physician, first, but there are definite impacts associated with a lack of good bacteria in your gut.

These range from acne and other skin problems to bad breath, chronic low energy, weight problems, frequent sickness, ulcers, inflammation, and heightened menstrual or menopausal issues. If you are dealing with any of these issues, you need to check out the best Probiotic supplements featured above.

A probiotic is an excellent way to naturally eliminate many health problems that are directly or indirectly related to the digestive tract. Research shows that the relationship between a healthy flora and a healthy body, in general, is connected.
Subscribe to our newsletters