10 Best Probiotic Supplements Tested and Fully Reviewed
last updated:
Apr 10, 2020
If you are on the hunt for the best probiotic supplements, then you have come to the right place! Here we go over the best options currently available, along with there Pros and Cons and what to look for before making your purchase.
Our digestive systems can be pretty complicated and there is often a lot going on with our intestines that we need to address to improve our overall health. The best probiotic
supplements
will add healthy bacteria to our gut and help balance everything else out.
If you want to improve your health and keep your digestive system functioning properly, you will need to check out some of the best probiotic supplements featured below because they are some of the best!
Take a look!
In a Hurry? The test winner after 11 hrs of research

Hyper Biotics Pro 15
Why is it better?
Smart technology including BIO-tract for excellent time release capability
LiveBac for extended shelf life
Small pearl for easy swallow
Quite affordable
In a
Hurry? Editors choice:

Test Winner: Hyper Biotics Pro 15

5
Researched Sources
1.7K
Reviews Considered
11
Hours Researching
15
Products Evaluated
Advanced Features
Brand
Product Purity
Use
Ease of Use
By Default
Our Top 10 Best Probiotic Supplements
Criteria Used for Evaluation


Advanced Features
Bacteria are grouped into colony forming units (CFUs). You may find a lot of information out there about pumping your body full of as many bacteria as possible to try and jumpstart your digestive system. In truth, there's very little scientific research to back this up. In fact, too much of a good thing can quickly turn into a bad one.
Like we said earlier, every person is different, and you may require a different mix of bacteria to get everything working smoothly. You're going to want to look at the key strains contained within the probiotic. These are the CFU's that are going to be introduced to your body, and that will hopefully help to balance everything out.
It's not always the quantity, but sometimes the quality that needs to be considered first. Each strain has its own job and can be located in different areas of the digestive tract. A combination of strains can help to keep your gut in proper balance. For example, L. acidophilus assists nutrient absorption and readily helps with the digestion of dairy.
B. bifidum is found in both intestines and protects the gut wall while B. longum scavenges for toxins in adult digestive tracts. However, if you're looking for a probiotic to manage a specific digestive issue like traveler's diarrhea or gut balance following antibiotics, a potent one-strain that's highly concentrated may be most effective (you'll see a couple of such products in our top ten buying guide).


Brand
When it comes to probiotics, packaging matters, and different companies deliver their products in different ways, some better than others. You have to remember the bacteria are a living thing, and if they're not packaged correctly they will die. You can pick out the best probiotic in the world and receive no benefits if it wasn't properly transported and kept alive in the process.
It's also important to look for time release capsules. You want these to dissolve slowly and to introduce the bacteria to your body in a controlled way. This gives you plenty of time to absorb everything and jump starts the entire process. Try to find a vegetable-based capsule for better metabolizing and absorption of its contents.
Many products no longer need refrigeration, though this isn't absolute. If a product is interesting to you but isn't "heat-stable" be sure to keep it cool or your strains will die. The benefits of a heat-stable probiotic are simply convenience. It's pretty nice to throw your supplement in your suitcase without worries about a cooling system.
Thick, airtight bottles help to eliminate moisture and keep bacterias from death and mildew.


Product Purity
Look for non-GMO and preferably vegan products for easy delivery and digestion. Some products may use "healthy" fillers but avoid all synthetic preservatives or fillers; they aren't necessary and with so many options, they are easy to avoid. This applies to the capsule itself, too. Be sure to look for pure, simple (one or two) ingredients in the capsule.
And be sure that all strains advertised are listed clearly on the bottle – you'll want to familiarize yourself with the various strains when selecting a design that works specifically for your body. Likewise, be sure that the listed ingredients don't contradict other medications. It's always a good idea to go over your supplement with your physician before beginning a new program.


Use
Beyond gender-specific probiotics, we each have personal health goals or health "issues" to consider when selecting our own just-right probiotic. For example, a diet high in fiber may accomplish the same goals a fiber strain of prebiotics offers. In fact, too much may not be beneficial.
Be sure to consider your diet when choosing strains. And for those under the age of 18, B Longum – for example – may cause harm to the digestive tract. This bacteria works to protect against toxins in adult digestive tracts and may be too zealous for younger gut's. Finally, listen to your mind/body connection, and take note of your own unique level of stress (or not).
Some strains are known to assist more than others with the gut-brain connection and can help to reduce anxiety and depression as well as general stress.


Ease of Use
There are two different ways that the probiotics on our list can be taken. There are capsule forms and powdered forms and each has its benefits and drawbacks. Products that come in capsule form are convenient because you don't have to think about measuring out the dose. Just follow the directions that are on the bottle and take the capsules.
However, the capsules may be large and difficult to swallow, and even if they're small, some people simply have an aversion to swallowing pills. Products that come in powdered form are more versatile because they can be added to smoothies, juices, water, or even sprinkled on top of your food.
If you go this route please note that heat will kill the beneficial bacteria that make probiotics beneficial, so if you add it to your food only do so with cold dishes. Adding the powder to a liquid or food also means that you will have to carefully measure out each dose which may be a nuisance for some people.
The decision is up to you, and we encourage you to think about how important convenience is vs. versatility, and whether or not you are able and willing to swallow capsules.
Expert Interviews & Opinions
Most Important Criteria
(According to our experts opinion)
Experts Opinion
Editors Opinion
Users Opinion
By Default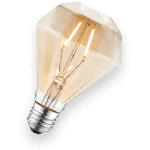 This is mind blowing...
This may be hard to believe, but there are literally trillions of bacteria living in your digestive system. Trillions! This means that there are more bacteria inside of you than there are people who are alive, or have ever been! And just like any other living organism these bacteria need to eat, so you might as well feed them something healthy that they enjoy, such as a good probiotic supplement.
Don't forget about fermented foods
Especially if you're just getting started with taking care of your gut health, taking a good probiotic supplement is a great way to help feed the beneficial bacteria that live in your digestive system. Just about every ancient culture knew the benefits of fermented foods when it comes to health and developed whole food sources of probiotics such as kimchi, sauerkraut, kefir etc. So while we encourage you to take a probiotic supplement, don't miss out on the benefits and enjoyment that eating fermented foods can bring.
Other Factors to Consider


Release Date
One really important thing to take a look into consideration is the release date and expiration date of the Probiotic supplement before you make your purchase. This is important because of the shelf life of your probiotic supplement--the shelf life depends on the date it was released.
So, make sure you see an expiration date on your probiotic bottle! This information is crucial to your health and the potential benefits of your probiotic. You must know how long your bacteria strains will last! Some only last a week while others several months and still others a year.
If a product has an "expected date of potency" rather than the expiration date on its label, consider moving on and choosing another. This is especially important if you know you are the type of person that won't take your probiotic on a daily basis. This is because their potency diminishes over time.


Bottom Line
At the end of the day, you need to make sure that you get a Probiotic supplement that will fit your needs. Whether it is a powder or a capsule, you need to make sure you get something that will fit your needs in your preferences. So, if you know you like or don't like capsules or powdered options then make sure to keep that in mind.
Make sure you apply all of the factors we have mentioned to your own needs. This means making sure that your Probiotic supplement offers the feature you need--for example if you just need a Probiotic that will help you for UTI's or for your digestive issues then you need to look for something that will fit those specific needs.
If you are loyal to a specific brand, then you need to make sure you also look at the brands you already trust. On the other hand, if you aren't too sure or know nothing about the brand you are considering, then make sure you take a look at the user reviews that people have out there--that's what we did!
Make sure you also take a look at the ingredients in your probiotic. Some brands have different levels of bacteria and different types of Probiotics may have different concentration. Lastly, make sure the Probiotic supplements you get are easy to use and that they aren't a hassle to take--so make sure you take your preferences into consideration.
Frequently Asked Questions
q:

Are there any foods that contain probiotics?

a:

It's surprising just how many foods contain probiotics. These include milk, dark chocolate, sauerkraut, kefir, soy milk, and Kombucha tea. The trick is to ensure your body receives enough probiotics to combat bad bacteria and harmful pathogens we now know to be related to diseases, immunity reduction, skin problems, and even depression. Adding a supplement can provide consistent amounts of probiotics daily.
q:

Will Probiotics cause any side effects?

a:

Ironically, the same issues you're desiring to reduce may increase temporarily. These include bloating, more gas, tummy aches, constipation or diarrhea, and lower energy. However, with a proper probiotic dose, you'll enjoy the elimination of these uncomfortable symptoms within a week, usually.
q:

Can Imy child take a probiotic supplement?

a:

Yes – but choose one intended for children. Some strains are not suitable for younger digestive tracts. Even infants can benefit from the introduction of a probiotic supplement. You'll find powder forms in most stores that can be sprinkled over food or in drinks.
This is a topic that should really be discussed with the pediatrician before going ahead with any type of supplement.

Use common sense, and don't introduce anything that's not absolutely necessary to your child's health.
q:

Should I take my probiotic while I'm taking an antibiotic?

a:

Absolutely and you definitely should! Antibiotics can wreak havoc on your gut flora, destroying colonies of good bacteria. This often leads to diarrhea. So taking a probiotic is a great idea during a round of antibiotics. You'll help to balance your gut faster. Be sure to wait a couple of hours after taking your antibiotic before taking your probiotic, or the "good" bacteria will be eliminated before it can work!

And continue to take your probiotic for a couple of weeks following your round of antibiotics to replenish your gut. Of course, check with your physician.
q:

When and how should I take my probiotic?

a:

Most will feel more comfortable taking their probiotic with a meal. This also helps with delivery and digestion. It is important to select a probiotic that can bypass stomach acid, however. If your probiotic is not equipped for this, it is better to take about 45 minutes before your meal.
q:

How do I know if I need a Probiotic?

a:

Does being alive count as a symptom? Sorry for being cheeky, but everyone can benefit from probiotics. You'll want to discuss any concerning symptoms with your physician, first, but there are definite impacts associated with a lack of good bacteria in your gut.

These range from acne and other skin problems to bad breath, chronic low energy, weight problems, frequent sickness, ulcers, inflammation, and heightened menstrual or menopausal issues. If you are dealing with any of these issues, you need to check out the best Probiotic supplements featured above.

A probiotic is an excellent way to naturally eliminate many health problems that are directly or indirectly related to the digestive tract. Research shows that the relationship between a healthy flora and a healthy body, in general, is connected.
Subscribe to our newsletters