10 Best Rain Pants Fully Reviewed
last updated:
May 14, 2020
Rain, or the weather in general, plays a huge role in how we are going to spend our time outdoors. However, if you are like us, a little weather only means we need
better outdoor gear
.
Finding great rain gear can keep you running, biking or hiking no matter the forecast. We researched far and wide to see what outdoor enthusiast were using and based off our criteria, we are pretty darn sure we built a great line up of the 10 Best Rain Pants to get you going while keeping you dry.
Keep scrolling to get all the details on what makes these the best and how they compare to the competition or what you may be looking for in a pair of rain pants. Runnerclick did the hard part, now you just need to figure out which one is actually best for you.
In a Hurry? The test winner after 20 hrs of research

Columbia Storm Surge
Why is it better?
Effective for rain and wind
Lightweight
Easy to layer
Adjustable ankle openings
In a
Hurry? Editors choice:

Test Winner: Columbia Storm Surge

18
Researched Sources
1440
Reviews Considered
20
Hours Researching
22
Products Evaluated
Effectiveness
Ease of Use
Weight
Breathability
Durability
By Default
Our Top 10 Best Rain Pants
Criteria Used for Evaluation


Effectiveness
If they don't keep you dry, what's the point?
While compiling our list of the 10 best rain pants, this was the most important factor we looked at because if they're not going to keep you dry, what's the point of buying them? Some of the things that makes a product like this effective is the type of material, as well as whether or not the seams are taped. The seams in a garment are the first place water will be able to get in, so to combat this, manufacturers cover them with waterproof tape which is then melted so that it conforms to the seam and keeps it watertight. Even if the material the garment is made from is high-quality and waterproof if the seams aren't taped and sealed you're going to get wet so we only included products with taped seams on our list.
The other big determining factor in these being waterproof is how many layers of material they are made of. This type of product can usually be found with 2, 2.5, or 3 layers of fabric. The more layers the more waterproof, but this also makes them more expensive and sometimes heavier and bulkier.
Finally, the type of material they're made of obviously makes a difference in how dry a product keeps you. Those made of Gore-Tex are often an excellent option because this material is waterproof AND breathable, but they're also usually quite expensive. Rubber is completely waterproof but it's not breathable and it's heavy. Some other fabrics you'll find in products of this type are Pertex and Polartec, which can be great options as well.


Ease of Use
This is a very important thing to look at before buying, and luckily there's not too much to it. The first thing that makes a pair of pants easy to use is whether or not you can easily get it on over your other clothes. When your hiking and there's a sudden downpour, having a loose fit and zippers at the ankles so you can get them on over your shoes or boots make all the difference in the world.
We mentioned fit above, and that's the other thing you'll want to look for. You don't want these to be form-fitting. If they are they'll be really hard to put on quickly when you need them, and they'll be uncomfortable once you do get them on, so look for a product that has a loose fit. Another thing to look for is something that isn't too bulky so you can easily pack them down to a small size so they'll fit in your backpack or hydration pack and be easily accessible.


Weight
Rain pants range in weight based on the material they are made of. For the most part, it is ideal to find a lightweight pant that will still offer adequate protection from the rain. There are some situations, such as yard work or cold weather gear, that you may actually prefer a heavier style.
Before you buy, think about what you'll be using the pants for. If you'll mostly be wearing them while running you'll want them to be lighter and you won't need them to be as durable so this is a pretty easy choice. If you'll be wearing them while doing yard work or while hiking through dense brush however it's important that you get an option that is more durable, but this will also make them heavier so there's a trade-off


Breathability
Regardless of the temperature, you will want rain pants that allows sweat to move away from your body. For a summer pant, ventilation that allows air to get in is key. For winter pants you will still want a moisture wicking liner or base layer to keep you dry and warm.
Products made from Gore-Tex are a great option because this fabric is both waterproof AND breathable, however it's also expensive. A lot of outdoor apparel makers have developed their own waterproof and breathable fabrics, the most popular and common of which are: eVent, MemBrain, PolarTec, DryVent, and Pertex, which is probably the most popular of these and can be found in many different clothing lines.


Durability
Don't buy something that will tear and rip after just a few uses.
The durability will range with the material and price. To provide continuous protection, any good rain pant should be able to withstand a walk through the brush without developing rips or tears. The better the quality of material the more durable it will be, and this also goes in hand with how effective the pants are at keeping water out and keeping you dry because products with multiple layers of material will be thicker and more waterproof which will also make them more durable. If you're just looking for a pair to keep in your car for emergency situations or something like that you can get away with a cheap pair, but keep in mind that one snag on a tree branch or similar event and they'll rip and you'll have to throw them out and get a new pair.
Expert Interviews & Opinions
Most Important Criteria
(According to our experts opinion)
Experts Opinion
Editors Opinion
Users Opinion
By Default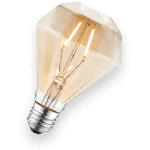 Washing pants
You may want to keep washing to a minimum if you can help it, as eventually, the waterproofing will wear out.
Watch regular sizing
Make sure you adjust your sizing to make room for dynamic movement required while running.
Other Factors to Consider


Materials
There is a range of fabrics and treatments that companies use to make their clothing waterproof. So, on top of having a well-fitting pant that will keep you dry, we considered the pros and cons of each fabric and design choice. Each option has something to offer in terms of effective protection, durability, weight, breathability, and cost-effectiveness. We looked for pants that have a good combination by evaluating them on the following metrics:


Flexibility
Low quality rain gear can feel rubbery and creates a swishing noise and friction as you walk. We looked for pants that will not distract from the activity at hand and keep you dry without limiting your range of motion.


Value
Price on rain pants can range widely. Consider what kind of activity you will be doing and how often you will be relying on your rain pants to determine what is worth investing in. There's no use spending a ton of money if you just need something to stow away for the occasional rain. However, if you are relying on these pants for long days and rigorous activity, comfort, durability and extra features may be worth the extra money.


Use
One of the most important considerations when purchasing rain pants is what you are planning to do in them. Rain pants can range from a thin, garbage bag consistency to thick, rubbery work pants. If you are looking for something to keep in your bag or pocket in case of rain, the less expensive and lighter weight options will be ideal. Whereas people who spend their days outside and encounter rain or wind on a regular basis may consider a more heavy duty option. If you are planning to do activities that will make you sweat, like trail running or hiking, you probably want to pay a bit extra to make sure you have some breathability and moisture wicking properties.
Consider what you already have or may need to layer under your new rain pants. If you are planning to wear jeans or hiking pants, you may want to opt for rain pants with more leg room. Or, maybe you are not planning to layer anything under, in that case, you want to look for pants with a moisture-wicking liner.


Weather Resistance
The climate you are in will also affect which pants are best for you. When do you encounter the most perspiration and when do you care about staying dry? If you are in a humid climate, prioritize a breathable pant that will wick away moisture from the inside. Otherwise, you will be more uncomfortable and wet than if you had left the pants at home. Consider a lightweight and compressible pant, if you are outdoors in the cold often.
Read also about snow tennis shoes.
You may not end up needing them, but if you are caught unprepared and far from home, being wet can put you in danger of hypothermia. If you are planning on snow, you may consider a thicker pant or a good shell that you can add layers too. For pants that can be worn all year round, consider options that have good ventilation and can also accommodate multiple layers underneath.
Frequently Asked Questions
q:

How do I care for my rain pants?

a:

To improve the longevity of your rain pants, avoid washing them too regularly. When possible, hand wash with cold water and air dry. If you do use your washing machine, use a detergent designed for tech gear. Try to avoid regular liquid detergents as these contain chemicals that attract water and will reduce the efficacy of your rain gear.
q:

Why did my rain pas stop keeping me dry?

a:

Most rain gear is treated with a durable water repellent coating that helps water collect in larger droplets and roll right off your clothing. Over time and washing, this coating wears off. However, you may not need to score the web for new clothes just yet. Try treating your rain gear with a DWR treatment to give it a second life.
q:

Are these machine washable?

a:

Yes. They are all washer friendly! However, it is recommended that when drying, you 'air dry' these specific type of pants.
q:

What else do I need to know for running or hiking in the rain?

a:

The best tips for staying safe in the rain are to wear smart layers and be prepared. Having moisture-wicking layers as your base for any activity is ideal as it will keep you cool and dry by moving sweat away from your body. Being prepared with extra protection such as rain gear, gloves, and a hat is also a smart move when you are far from home. Additionally having reflective gear or a light is a good idea for when visibility is low.
Subscribe to our newsletters