Best Reebok CrossFit Shorts Reviewed & Compared
last updated
May 29, 2019
Who's ready for
CrossFit
training? If you're not as you don't have clothes stuff, it will change in a second. CrossFit is a very demanding sport but effective as well. You can burn a lot of calories, get a lot of energy and be happier. If you want to train, comfortable clothes are basic.
If you want good shorts, it's a good idea to see what the best brands have in store. Today, we will have a look at
Reebok
CrossFit shorts and the best of the best. This is the brand that has been making great sports stuff for many years. Are you curious which one are the champions? Let's get it started.
In a Hurry? The test winner after 14 hrs of research

Chase
Why is it better?
Slim design prevents bunching and riding up
Contrast waistband is easy to see
Flatlock seams prevent uncomfortable chafing
In a
Hurry? Editors choice:

Test Winner: Chase

3
Researched Sources
1.5K
Reviews Considered
14
Hours Researching
17
Products Evaluated
Style
Features
Value
By Default
10 Best Reebok CrossFit Shorts



Slim design prevents bunching and riding up
Contrast waistband is easy to see
Flatlock seams prevent uncomfortable chafing
These shorts are very short with almost no inseam
Sizes can run small
No pockets or places for keys or an ID
A basic pair of shorts is often the best option when choosing your running shorts. These Reebok CrossFit Shorts have the best combination of basic features that address your needs without the need for extra features. You can simplify your running gear options to focus on your performance. These shorts are an affordable alternative to a lot of the available options as well.
Read more
Design
These Reebok CrossFit shorts have a minimal design. The seams have a different color to add a fashionable look, but all of the seams are flatlock seams to prevent rubbing in sensitive areas. The overall design of these shorts is form fitting for a flattering and functional look.
The waistband is elastic and has a contrast finish, which greatly improves your visibility in different situations. These shorts have a slim fit design which keeps them away from obstacles where they can be ripped or torn. The slim fit also keeps them in place during tough workouts.
Features
A contrast waistband makes you easier to see while running. These shorts are made out of moisture-wicking fabric that pulls moisture away from your body to keep you dry. The flatlock seams prevent stretching and rubbing where it isn't wanted. A tall waistband provides extra holding power to keep the shorts from riding up or sagging down during workouts.
Specs
You can get these Reebok CrossFit shorts in sizes from double extra small to extra large. They are available in two color options. The moisture-wicking technology disperses sweat quickly which prevents rubbing and moisture buildup. The zoned construction method adds strength to these shorts so that they are less likely to tear or come apart during tough workouts. It also makes these shorts more comfortable as they have a slightly looser construction.
Value
These shorts are great as a basic everyday use option. The collection of basic features keeps them simple and easy to care for. You won't have to worry about finding other features and the prices are reasonable for adding several pairs to your gear collection.



Short design makes them highly breathable
Flattering waistline may appeal to most runners
Moisture control fabric keeps you dry in most situations
Short inseam may not appeal to some runners
Limited number of style options limits your fashion choices
Overall size of these shorts is very small which offers almost no protection for your legs during workouts
The Reebok Women's Crone Seriessfit Shorts are a solid pair of feature-driven shorts that would make a nice addition to any woman's fitness apparel collection. The bold graphic design is beautiful, but it adds functionality as well through reflective logos that help keep you safe if you decide to wear this pair of shorts while running at night. This makes these Reebok CrossFit shorts an ideal pair to have because you can wear them to participate in any sport or activity.
Read more
Design
The Reebok Crone Seriessfit Shorts are available in two multicolor patterns. They have a short inseam which makes the overall fit very short. They come in sizes up to extra large, so this is a good pair of shorts for many different body types.
Features
These Reebok CrossFit shorts have reflective components including the logos to increase your visibility. They are also made out of Play Dry materials which wick moisture away so that you are always dry. The waistband has a comfortable fit while fitting your form for a flattering look.
Specs
They are comprised of nylon and Play Dry materials. The inseam is very short, making these shorts minimal in length. Both color options are dark but have brighter reflective components for visibility.
Value
If you need a minimal outfit for CrossFit training, then these shorts are a great option. They provide what you need at a reasonable price for having multiple pairs. These Reebok CrossFit shorts are also one of the better options for darker color styles based on your fashion choices.



Breathable
Great for cardio workouts
Stay true to the size
They ride up a little bit
Well, if you're a fun of more extraordinary look, you should definitely check these Reebok CrossFit shorts out. There are two layers so it adds a more stylish look. However, it's not the fashion which is most important here. These shorts have many features that will help you to perform better.
Read more
Design
These Reebok CrossFit shorts are available in two colors- classic black and acid blue. As there are two layers, it may seem that it gets very hot but thanks to the breathable design, you stay cooled down. The perforations on each side boost the airflow.
Features
These are compression pants so they have many useful features. They help to ease your muscles and provide more support. The Reebok product provides a snug fit but still have freedom of motion.
The waistband is elastic enough and it feels comfortable.
Specs
Epic model is made of moisture-wicking fabric which is crucial for CrossFit lovers. Whenever you sweat a lot, the fabric wicks the moisture away and you can continue your workout. There are five sizes available: x-small, small, medium, large and x-large.
Value
These Reebok CrossFit shorts are well-priced, they are in the mid-range. These are multi-purpose shorts, they will be great for cardio, gym sessions, and many others. They will be also perfect for warmer weather so it's a good investment.
4

. Super Nasty Hero Stars & Stripes



Water-resistant finish for outdoor use
Zippered stash pocket for valuables
No outer leg seam which is more comfortable
Finish makes them less breathable
Limited sizing options may not fit runners
The price is higher than many are willing to pay
If you need a pair of shorts for outdoor exercise, then try the Reebok Men's CrossFit Super Nasty Hero Stars & Stripes Shorts. They are made to be durable under many conditions. They also have a water-resistant finish for added comfort.
Read more
Design
These Reebok CrossFit shorts are designed to be tough out of polyester and elastane. They have a long inseam that falls just above your knees. They are available in sizes 35, 38, and 40 (waist measurement). You can get these shorts in two color combinations. The standard is a white and blue option, while there is also a green and pale blue option.
Features
These shorts are water-resistant which makes them a good option for outdoor exercise. They have a pocket big enough for keys and an ID. The legs do not have outer seams, which keep them from rubbing. The added durability from the fabric choices makes these shorts a great option for outdoor workouts and workouts that bring you in contact with abrasive surfaces.
Specs
These Reebok CrossFit shorts are made of recovered polyester and elastane for added stretchiness. The inseam is 10 inches long. The stash pocket can be zipped shut so that your stuff won't fall out.
Value
These are great shorts for outdoor workouts, especially on beaches or near waterways. The water-resistant finish will help you stay dry as well as keep you from chafing. For the price, they are worth adding a few pairs to your gear collection for outdoor workouts.



Form fitting design that is easy to move in
More style than other athletic shorts because of their bold prints
Shorter style than other athletic shorts
Very short compared to other shorts and provides little coverage
Very tight fit, might be uncomfortable for certain body types
The Reebok Women's One Series Nylux Shorts stands out from the rest. Its colorful prints make these shorts a statement piece for your CrossFit wardrobe. The tight fit and short length mean that you won't have bulky or loose shorts to adjust during your CrossFit class. This can make movement while wearing them easier and you won't have to worry about them snagging on your exercise equipment.
Read more
Design
Unlike solid colored shorts, the Nylux shorts stand out for its bold industrial patterns. It is available in a black and deep teal version. Prominent seams make these shorts even edgier.
Features
These Reebok CrossFit shorts are designed to keep you dry. With Play Dry Technology, you can stay dry and comfortable for hours during intense workouts. The high recovery 4-way stretch fabric doesn't limit your range of movement and keeps the shorts looking new after many washes. Nobody wants to discover that after a few cycles in the washer and dryer that their shorts have lost their shape and fit. With these shorts, you don't have to worry about that happening to your favorite CrossFit shorts.
Specs
The Nylux shorts are made from imported, synthetic fibers. They are available in five sizes: X-Small, Small, Medium, Large, and 1X. Most customers felt that the shorts fit as they expected. These shorts are very short and tight fitting, so they might not be appropriate or comfortable for all body types or people.
Value
These shorts are among the more expensive women's shorts from Reebok. If you want a pair of form-fitting shorts, with a short inseam and a fashionable print, they may be worth the money. However, unless you are interested in wearing a pair of form-fitting shorts that are very short. If you are uncomfortable showing a lot of skin, these are not the shorts to buy.



Lightweight material is comfortable no matter what the temperature is or how hard you're working out
Moderate fit means that the shorts aren't too baggy or too tight
Solid colors pair well with any athletic shirts you may already have in your closet
Expensive compared to other Reebok shorts and available features
Short in-seam may be too short for some people
The Reebok Women's One Series 4" Woven Shorts are a soft, moisture-wicking pair of athletic shorts made of 100% polyester. These shorts are neither too tight or loose. For many CrossFit participants, they offer the right coverage.
Read more
Design
The One Series shorts are available in bright colors, such as Wild Blue. A solid black colored waistband ensures a better fit. The shorts have a slight slit to enable a better range of movement without making the shorts too short.
Features
The shorts are made with Speedwick technology because of its superior moisture-wicking technology. An inner brief means that you don't have to worry about your underwear sticking out or adding unnecessary bulk. An interior pocket helps keep your keys, money or other small items secure.
Specs
Made of 100% polyester, the woven shorts are surprisingly soft and function much like cotton would. The shorts have a slim fit, so they won't add extra bulk to your frame.
Value
These Reebok CrossFit shorts are moderately priced considering their features. Speedwick technology is a great moisture-wicking technology that can keep you dry throughout long workouts. If you like bright colors and struggle for a women's short that isn't too tight, this is a solid option.



Added compression helps with performance
Moisture control works well even as an underlayer
The seamless design prevents rubbing
Stretchy design maintains consistent compression
Material may be too thin for some wearers
Compressions may not be as expected for some wearers
Form-fitting design may not appeal to all runners
Compression can make a big difference in a workout since it can improve your comfort and performance. These Reebok Performance Compression Running Shorts are one of the best options if you need compression for your workouts. They are also a good choice if you want compression, but want to wear something less form fitting over them.
Read more
Design
The Reebok Performance Compression Running Shorts are designed to fit snugly as they compress your thighs and waist. They are available in three multitone color patterns. They have a higher than normal waistband for an extra hold to keep them in place.
Features
These shorts offer compression across your thighs for added support. The materials are moisture controlling so that you don't stay wet and chafe. The different color options allow for versatile style choices when wearing them as an outer layer.
Specs
The Performance Compression Running Shorts are made out of polyspan materials for a flexible fit. They are available in sizes from extra small to extra large. The moisture control fabric draws out excess moisture quickly.
Value
These Reebok CrossFit shorts are a good fit if you want compression or an underlayer for your workouts. They are very affordable as well which makes them great for a primary workout gear choice.



Bright color makes you highly visible
Long length provides good sun protection on long runs
Thick waistband offers great support
Bright colors limit style choices
Relaxed fit can make these baggy on some people's frames
Lightweight design may not provide protection against the elements
In CrossFit, endurance is critically important to your workout. These Reebok Men's CrossFit Endurance Board Shorts are lightweight and flexible which helps you maintain your endurance.
Read more
Design
These Reebok CrossFit shorts come in a bright red finish with a boardshorts shape for a more relaxed fit. They have the Reebok branding which is easily visible. The large waistband gives you extra protection from your shorts falling as you work out.
Features
The CrossFit Endurance Board Shorts are made out of ultra-lightweight materials. They have a relaxed fit for comfort. You can get them in sizes up to extra large.
Specs
These shorts are made mostly of polyester with some elastane worked in for flexibility. They are lighter than most other shorts options because of the high amount of polyester. The long inseam falls just above your knees.
Value
These shorts are great for long-distance running since they are so lightweight and comfortable. For the price, these shorts make a good gear choice for long-distance running and CrossFit.



Materials and design choices make these shorts extremely durable
Longer length provides protection for your thighs
Added kevlar protects the most damaged parts of your shorts
Limited style options won't appeal to everyone
Durable materials may not have the best feel
Durable materials may not be as flexible or lightweight as other options
CrossFit workouts require shorts that can handle a wide range of activities. The Reebok Men's CrossFit Super Nasty Strength Shorts offer a great balance of durability, flexibility, and moisture control needed for the gym and outdoor workouts. They are specially treated to stand up to abrasive equipment.
Read more
Design
The Super Nasty Strength Shorts have a long inseam that should fall just above your knees. These shorts are somewhat baggy and are made out of thicker more durable materials. They are available in white with a blue camouflage back. Their design makes them longer, thicker, and less flexible than other options. However, that reduction in flexibility comes with a significant increase in durability and protection for your legs during workouts.
Features
These shorts have strips of Kevlar tape on the thighs which help protect them from abrasive surfaces on gym equipment. The back side features a blue CrossFit camo design while the front is plain white with grey kevlar strips. The CrossFit logo on the back is large and easy to see.
Specs
The Super Nasty Strength Shorts are made of Cordura which stretches but maintains its strength. Kevlar components also add to the strength of these shorts. They also have a drawstring waistband which lets you customize their fit for your body type.
Value
These Reebok CrossFit shorts are a great option if you need very tough shorts. Because of their design, they are extremely durable. For the price, having a pair of these in your gear set would ensure that you get more than enough use out of them if you are not going out of your way to break them.



Moisture control fabric keeps you dry
Slim fit keeps them tight and prevents bunching
Short inseam keeps them from getting caught in your knees
Short fit may not appeal to some runners
Limited color options limits style choices
Slim fit may not fit appropriately on some runners
Running shorts come in a variety of shapes and sizes that can be highly effective in resolving basic running issues. These Reebok Men's CrossFit Speed Shorts provide the support needed to run at high speed for long distances. These shorts are designed for a slim fit and moisture control. They can be your best investment in a general use CrossFit sports short that is versatile enough for any situation.
Read more
Design
The Speed shorts only come in black. They have a slim fit and a short inseam. They are also made out of lightweight materials with a soft finish appearance. They have side pockets, which can be hard to find on most workout shorts. The Reebok logo is bright and easily visible even while running.
Features
These shorts have moisture wicking technology that quickly grabs and moves moisture away from your body. This keeps you cool and stops you from dehydrating by sweating. It also prevents chafing due to wet skin and clothes. The pockets remove the need for an additional article like a bag to carry your ID and important stuff in. The woven fabric design is durable, yet flexible enough to facilitate any type of workout.
Specs
They have open pockets that are hand-sized which is great for storing phones, IDs, money, and keys. The inseam is short so that they fall above your knees. Lightweight, moisture-wicking fabrics give these shorts better performance than other options. The slim fit keeps them from being baggy and getting caught on things. The fit is also more flattering than other options.
Value
The Reebok Men's CrossFit Speed Shorts provide the most value as running shorts that you will use for multiple activities. The short length makes them great for multiple sports where longer shorts will get in the way. The moisture control also adds a lot of value as excess moisture causes chafing.
Criteria Used for Evaluation


Style
The design refers to the style of the shorts, the color, and any other element that is important to how the shorts look. Reebok has many different models to offer, there are many colors to choose from. Whenever you want your shorts to be more functional, you can search for shorts with pockets. There are many different types of pockets as they're placed in different parts of the shorts. Crossfit lovers adore having the pocket at the back. Many also search for pockets with a zip so you won't lose anything.


Features
The features include intentional design elements that were manufactured into the shorts. This may include a split short design to enable more movement. We also consider features such as the materials used and the overall construction design.
Specs refer to how the shorts were manufactured. This includes the in-seam, as well as the materials used, such as the fabric. It's always a good idea to make sure that the material is moisture-wicking. In this case, we would recommend all types of blends fabrics like nylon, polyester or spandex.
These are good both and wicking the moisture and they dry fast as well. Cotton shorts may not be the best option when it comes to CrossFit as they're less durable and may irritate your skin during very intensive training.


Value
Value refers to how the shorts compared to other Reebok CrossFit shorts and other shorts that you may wear while participating in CrossFit. Reebok is the brand that offers good stuff and the prices are reasonable at the same time. While doing our research, we've discovered that there are some factors that affect the price of the particular shorts.
The first one is the color. Some colors are more expensive than the others and it's the same as the size. If you need to tighten the belt, it's good to look for sales.


Materials
With any clothing you are wearing for running and working out you have to think about your wants and needs and goals. When it comes to finding running shorts that are good for your workouts you need to find shorts that are made from fabrics that will keep you comfortable and make it easier to get the most out of your runs and workouts.
For the shorts, we included on our guide list we made sure to focus on the materials that are used in the manufacturing of these Reebok CrossFit shorts and to highlight how they are designed to help improve your performance and how they can help you get the most out of your workouts. Materials need to be durable, comfortable, and stylish. Our goal is to help you find the Reebok CrossFit shorts that are just right for your wants and needs.


Durability
There is little point in buying running shorts that won't hold up to the wear and tear you are about to put them through. Running clothes need to be durable and need to be able to handle the wear and tear and abuse that runners and CrossFit fans will put them through on a daily basis. The Reebok CrossFit shorts on this list have been tested and reviewed for durability and all are reliable and will serve you well with your runs and workout sessions.
Shorts need to be made with materials that help you stay comfortable and protected from the elements and need to be designed in a way that will complement your workout rather than detract from it. Our goal is to make it easier to find CrossFit running shorts that will give you a good return on your investment and that will make your workouts and runs all the better.
Expert Interviews & Opinions
Most Important Criteria
(According to our experts opinion)
Experts Opinion
Editors Opinion
Users Opinion
By Default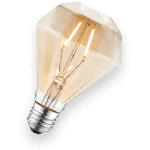 Length--Is shorter better?
If you're a lady you may find a lot of CrossFit shorts are typically shorter and tighter. While certain movements are easier if you wear short shorts, that doesn't mean you have to--at the end of the day, it is really about your own personal preference.
Versatility
The best part about CrossFit specific shorts is their versatility--you can run, lift, and do anything in them. If you like to wear running shorts when there are runs incorporated in your WOD that is fine but keep in mind that sometimes running shorts won't cut out for other movements.
Styles
Shorts are fairly basic and straightforward in their design but there are many style elements that you can choose from. These Reebok CrossFit shorts give you a unique opportunity to find shorts that fit your style and that complement the running gear you already have on hand. It is easy to turn heads and make a statement with the right pair of running shorts!
Other Factors to Consider


Bottom Line
As one of the most recognizable athletic brands, Reebok offers a wide range of fitness apparel and shoes that you can rely on. To weed through this vast selection, we utilized four distinctive criteria. This included design, features, specs, and value.
You'll also want to think about what's important to you in a pair of shorts before you buy a pair. For instance, you might be looking for additional coverage, moisture-wicking properties, or a drawstring top. In addition, here are some other important factors that you'll want to consider before choosing from our list of one of the best Reebok CrossFit shorts.


Fit
The sizes of shorts can vary from pair to pair. If possible, order or try on one pair of the shorts before purchasing several of them online. Check with your online retailer's return policy to make sure you can return them easily if the shorts do not fit. The in-seam refers to the length from the bottom of the leg to the crotch. The shorter the inseam, the shorter the shorts generally are.


Terrain
Reebok CrossFit shorts are great for a wide range of activities which is why they are so popular among runners and athletes of all skill levels. They work good in a number of settings and are a good go-to choice for any terrain or location you may find yourself in. From the gym to mountain trails the Reebok CrossFit shorts featured on our list are suitable for many workout routines and test of speed, endurance, and strength.
The type of terrain or environment you are in can have a big impact on your gear and can also influence what type of gear is best for your needs. Reebok makes many different types of shorts as you can see on our guide and each one is adaptable and easy to use in a range of environments. So try some for yourself and see which Reebok CrossFit shorts are right for you!


Color
While not as high on the consideration list as some of the other factors covered here in our guide, it is important to take a moment and consider color options when you are looking for a pair of running and workout shorts. Color is about more than a cool look, personal flair, or stylish design. Color can impact your safety in certain running environments.
If you do a lot of trail running or are fond of early morning and late night runs then you want running gear that is bright and colorful and easy to see in these low light conditions. Yellow, red, orange, and other bright colors, as well as short that features reflective strips and designs can help keep you safe so you can worry less and focus more on going that extra mile or breaking your own personal best.
Frequently Asked Questions
q:

Q: Can I wear CrossFit shorts for other activities?

a:

Of course. Reebok CrossFit shorts are simply high-quality athletic shorts. Any other athletic activity that requires you to have a wide range of movement and to be sweaty would benefit from these shorts, such as running.
q:

Q: Do I need compression shorts?

a:

Compression shorts add pressure to your legs to improve circulation. If you have concerns about circulation, compression shorts are a great option. Just keep in mind that they may restrict your movement. This is why there aren't many compression shorts designed for CrossFit.
q:

Q: Does the fabric the shorts are made of matter?

a:

Yes. Since you will get sweaty participating in CrossFit, you ideally want to wear moisture-wicking fabric to help keep you dry.
q:

Q: What are the differences in men's and women's styles?

a:

Well, each type has some special features. Men's running shorts inseam is a little bit longer to provide more comfortable wearing. Women's running shorts are made to fit the waist and hips. The inseams are a little bit shorter than in men's products.
q:

Q. How do I wash my CrossFit shorts?

a:

Every pair of shorts is different, made differently, made with different materials, used differently, and is exposed to different wear and tear. These means there is no easy answer for this question as it heavily relies on what your specific pair of Reebok CrossFit shorts are like. However, as a general rule, you can wash them on a gentle cycle in the wash with mild soap and no bleach. Tumble dry on low heat or let them air dry to avoid shrinking.
Subscribe to our newsletters