Best Reusable Straws
last updated
Jul 05, 2019
If you're on the hunt for the best reusable straws, then you've come to the right place. Here we'll go over the best options you have to choose from as well as their Pros and Cons—so make sure to take a look.

In recent years, many countries have begun to charge, tax, and even ban the use of plastic products. The overuse and waste of plastic have put our planet at risk and it's important everyone does their part.

Believe it or not, plastic can take up to two centuries to decompose. So, to put it into perspective, those plastic straws we use once will be on this planet longer then we will be. If you want to do your part to save the planet, you definitely want to consider investing in a reusable straw.

To learn more, check out our list of the best reusable straw.
In a Hurry? The test winner after 8 hrs of research

TapLeap
Why is it better?
Use food grade 304 stainless steel
FDA-approved, BPA-free, lead-free
Non-Toxic, rust-proof, scratch-proof
No metallic taste
8 colored tips that are removable
Variety size options – Length: 8.5" and 9.5", Diameter: 0.24" and 0.31"
Fit all 20oz & 30oz popular tumblers including YETI, Beast, RTIC, Atlin, and Ozark Trail
2 Carrying bags included
Dishwasher friendly
In a
Hurry? Editors choice:

Test Winner: TapLeap

4
Researched Sources
1.3k
Reviews Considered
8
Hours Researching
17
Products Evaluated
Materials
Use
Compatibility
By Default
Best Reusable Straws



Use food grade 304 stainless steel
FDA-approved, BPA-free, lead-free
Non-Toxic, rust-proof, scratch-proof
No metallic taste
8 colored tips that are removable
Variety size options – Length: 8.5" and 9.5", Diameter: 0.24" and 0.31"
Fit all 20oz & 30oz popular tumblers including YETI, Beast, RTIC, Atlin, and Ozark Trail
2 Carrying bags included
Dishwasher friendly
Longer than traditional straws, better used for larger cups
This product was designed out of the growing trend to eliminate unnecessary plastics. Using stainless steel, Tapleap makes a reusable and environmentally friendly product that is also recyclable. They are designed to be easy to use. Fit into a nice package they are good to buy for yourself or a neat, and responsible product to give to others, plus kids love the color combinations.
Read more
Materials
Taste the pure beverage you have at your hands or even have a thick shake, they can take most any texture easily and they won't leave you with a nasty metallic aftertaste distorting your drink.
Use
These are easy to use as they conveniently come in a carrying bag and they have varying size options to fit most cups or any of the popular tumblers on the market today. The kids love the colorful protective tips that can be removed for more effective cleaning. They are easily put in the dishwasher and they won't degrade or rust with interactions with water.
Compatibility
Considering these are both reusable and recyclable, dishwasher-safe, and made of food-grade durable metal, they provide a tremendous value. You can say goodbye to plastic and carry these with you for use at home or on the go. They can be easily washed and they can save you money on those throw-aways that only get one use before being put into a landfill.



Pack of 12 that fit all size tumblers
3 straight, 3 bent, at 10.5" for 30 oz tumblers, while there are 3 straight and 3 bent at 8.5" for 20oz tumblersSTRAWS FIT ALL
2 long nylon cleaning brushes included
18/8 Food grade steel, non-toxic, BPA-free and lead-free
Unbreakable with no metal aftertaste
Lifetime guarantee
Bent straws are not easily adjustable
The metal doesn't have a silicone protector so they retain very hot and very cold temperatures
Hiware makes a set of 12 that have 6 bent and straight options for 30oz tumblers and 6 bent and straight options for 20 oz tumblers. They come in a diameter of 6mm and are made of food grade stainless steel.
Read more
Materials
They are everything you'd want. There are no rough edges, they are perfectly round and smooth. If you are a YETI enthusiast they are going to fit well and be a nice match for you. They can easily be used for water, tea, coffee, or anything non-viscous, just as much as the options included can also be used for thicker beverages.
Use
You can get a ton of use out of these. They pack well so they are great for on the go. If you like being outdoors these are a nice compliment to picnicking, hiking, trips, and for use when you are at work. They make nice gifts and can easily be used at parties to reduce the amount of trash produced. They can be washed in the dishwasher and they have brushes that can help scrub the interior.
Compatibility
This is an honest deal with a well-crafted product at an agreeably low price point. The sizes are convenient and they pack well, very easy to carry on the go. They are perfect for a wide range of popular tumbler brands. The included brushes sloughs off any debris that may be stuck on the interior. They are very sturdy and they don't take away from the taste of the beverage nor do they have any aftertaste.



4 straws with carrying case, 2 brushes, and carrying bag
Travel-friendly
18/8 stainless steel
Dishwasher-safe
The carrying case can have fit issues for the brush and straws
The carrying case can be difficult to clean and dry properly
A company that is Earth conscious and concerned about the welfare of our planet and children's future, Ecotribe maks eco-conscious products with the full support of attentive customer service. These are stainless steel and they come with a beautiful carrying case that makes these look quite high-end.
Read more
Materials
These are BPA-free and chemical-free, comprised of man-made materials. You can be sure that no chemicals or harmful substances will seep into your beverages. The 8.5-inch stainless steel is eco-conscious and feels pretty smooth and comfortable between your lips.
Use
You will pay a bit more for the packaging, but they aren't overly expensive. These are very attractive in style and they make great gifts. They come with a carrying case that can hold them all together so you won't lose them. And each straw has its own brush.
Compatibility
4 reusable metal straws come equipped with 2 beechwood cases that display the company's logo in the form of etching. The ergonomic design incorporates easily with the other items in your purse, backpack, or briefcase for seamless packing and travel. The cases hold an individual straw along with its brush and they are compiled in a calico bag, so you can always have a sustainable drinking device on the go.



Includes 1 x8' straight straws, 1 x 8' bent straw, 1 x cleaning brush, 1 x glass muddler stick
Plastic carrying case included
100% safe
Eco-friendly and biodegradable
Made of borosilicate glass, free of heavy metals, non-toxic and BPA free, Lead-free, Phthalates free
Shatter resistant
Healthy and safe for people with allergies and sensitivities
Guaranteed for 100% satisfaction!
Dishwasher safe
The larger sized package that can be difficult to fit in some purses
The container could be more sturdy
PYRAWS makes an eco-friendly reusable straw made of solid glass. This kit contains a 200 mm x 8 mm case that includes a muddler stick, and this product is good for use with many drinks including bubble tea and milkshakes, tea, juice, and water. There are four fun color options to choose from.
Read more
Materials
This product is ideal for a variety of beverages such as protein shakes, cocktails, hot beverages like coffee, water, carbonated drinks iced tea, and many more. They are particularly great for smoothies. The inner diameter is 5 mm, the length is 7.9 inches / 200mm long and its diameter is approximately 8mm.
Use
These are easily packed and ready for you on the go wherever you travel. The specially designed and colored carrying case is festive and fun and most importantly it keeps your product protected. It comes in your choice of orange, pink, blue, or green.
Compatibility
The price is very right, there are cute color options offered and they are easily cleaned with the included brush and within your dishwasher. the shatter resistance is key with glass, and these have it.



Includes 8 pcs 10.5" long, 7 mm slim clear glass straws, 4 bent and 4 straight, 2 pcs 10.5" cleaning brushes
Includes 8 pcs rainbow colors removable soft silicone tips
Perfect for drinking daily water, tea, coffee, hot/cold beverage.
The ends are smooth, no rough edges
10.5" length makes it fit a standard tumbler straw hole, like 30oz YETI/ RTIC tumblers, Tervis, Ozark Trail, Starbucks, Mason Jars
High borosilicate glass
FDA approved, sea turtle approved, BPA free, lead-free and no metal after taste, Eco-friendly
Easy to clean, dishwasher safe
ALINK 90 DAYS Warranty, get a prompt refund or replacement
The inner hole of the straw is tiny, it is not best for thicker beverages or juices with pulp
ALINK makes a skinny glass option that is reusable and shatter-resistant. These are a perfect compliment for anyone who enjoys drinking out of RTIC/YETI tumblers, Starbucks beverages, or Mason Jars. This pack includes a pack of 8 complete with a cleaning brush as well as protective silicone tips.
Read more
Materials
Made out of borosilicate glass that are handblown. They are transparent in color, and the dimensions are 10.5" mm x 7mm. They are good and healthy as they are BPA-free, lead-free, food-grade, and even sea turtle approved. You can't beat that.
Use
There are many reasons to enjoy using this product outside of the fact that it is reusable and will reduce plastic trash build-up in our environment. The sips you take are smooth and pure, very crisp and clean. There is no degradation of taste or texture so you can enjoy your beverage thoroughly. The cleaning brush is great to ensure that you get all the debris out of the inner portion so you can keep that clean and pure taste with each new drink.
Compatibility
These are super durable and keep a clean taste. They are well priced and affordable for anyone who wants to break away from plastic. The silicone tips are key to keeping your teeth safe and comfortable for all types of temperature beverages.



This is a set of 8 reusable made of stainless steel
The dimensions are L: 9.5"/10.5" W: 0.32"
4 silicone options with 2 cleaning brushes in different lengths, and 2 sets of silicone tips
A handy navy nylon Oxford pouch is included
Also includes metal that are compatible with 20oz and 30oz YETI, RTIC, and OZARK cups and contain silicone soft tips for protection
These are extra-wide
Rust and scratch-proof 18/8 stainless steel that's dishwasher safe
BPA-free silicone
100% Money-back guarantee
Silicone options can be harder to clean the inside due to the increased flexibility in the materials
The length may be a bit long for some beverage holders
Mooker makes a set of both stainless steel with silicone tips and colorful silicone products so you can have a bit of each to use instead of plastic. They are all extra wide so they can support many types of beverages and they are reusable with easy cleaning through the included brushes and in the dishwasher. They can easily fit 30 and 20 oz popular tumblers like YETI and RTIC.
Read more
Materials
8 products in one easy to carry pouch included variations of durable metal and silicone make these easy to use for the whole family. They will fit your tumblers and allow you to drink a variety of beverages from hot and cold to thick or thin. They are easily cleaned for health and they will protect your teeth from pain or chipping. Quite affordable, this is a good versatile kit.
Use
The combination of metal and silicone allow for multiple uses from those drinks that require more rigidity to those that benefit from more flexibility. They also allow for young children through to seniors to easily use whichever works best for their needs allowing for a broader range of people that can easily benefit from the versatile adjustments. They are food safe so your metal won't rust or scratch and your silicone is BPA-free and protective of your teeth.
Compatibility
While you may be able to easily and effortlessly use these for any drink from the most vicious to the least, the extra wide opening will keep your dink flowing smoothly when it is of thicker consistency. The design is portable so you can effortlessly sip a morning smoothie in the car and on the go with no mess to worry about.



Safe for all ages with soft silicone
Bright colors
Tear-resistant
100% reusable food grade Silicone, eco-friendly, BPA Free, Non-Toxic, Non-Leaching, Tasteless, Non-Metallic
Dishwasher safe
Size: 0.3 inch*0.4 inch*5.3 inch
Howsavvy makes a pack of 12 colorful soft and flexible food-grade silicone drinking devices with a brush for cleaning. They have a nice range of -40 to 500 degrees.
Read more
Materials
Very affordable and the price per unit at 12 in a pack make each individual one very inexpensive. Plenty of backups in case you loose one which you most certainly will if you choose to use these with bouncy little children.
Use
These can be used in tall glasses or mugs, and in blender glasses or mason jars. They can work for smoothies or ice-water. They have a range of temperature tolerance that allows them to work well with cold and warm beverages. Their softness and flexibility along with the fun colors make them perfect for children.
Compatibility
Not only is the softness more comfortable for kids and the colors more appealing, but these are also a bit shorter so they can fit into smaller sippy cups. They also are durable which is what you need if you have little ones who like to chew on their straws. These can hold up to tiny munching teeth.



An easily folded product that can be manipulated to drink at many angles
Case provided with a keychain to easily attach from purses or belt buckles
Bpal, non-toxic, BPA free, unbreakable
Comes with a cleaning kit
Doesn't come with backups
The folding parts can make cleaning tricky at times
Hydream makes a neat option that allows for collapsibility and folding abilities that allow it to easily be folded up and packed away or manipulated to various angles for easier drinking. A carrying case with a keychain makes this lightweight option easy to travel with.
Read more
Materials
The well-made rubber lining offers a tight-fitting seal that is also fairly easy to clean. The foldability makes it very versatile for many types of drinking needs, such as drinking in bed without spillage at a most comfortable level. The case itself is easily attached to most anything for easy portability. This is a nice straw you can really enjoy.
Use
While it is dishwasher safe it comes with a pretty clever cleaning brush that you simply thread through the inner and pull out to scrub debris from the inside walls away. Rinse through with water until it runs clean and then gets maximum cleaning by running through the dishwasher.
Compatibility
While this is not expensive in the least, you are only getting one straw per case. That makes it light but doesn't provide backups. It comes in 5 color options to suit your style and is highly functional.



Dentists recommend limit teeth staining
Oval shape fits KeepCup, Joco, Yeti, Risk,
Works for coffee, tea, juice with turmeric, wine, and other sipping drinks
100% Non-Stick Silicone that is safe for hot drinks
Dishwasher sanitize safely
Can custom fit by trimming with scissors
Without a straw, your teeth become more yellow after each cup of coffee you drink
Silicone can make it difficult to slide into narrow openings
Koffie makes a dentist approved an option that can help keep your teeth healthy and white by keeping staining liquids of your enamel. It uses a patented design that still fits well with popular brands such as YETI and RTIK. It is non-stick and can be used with hot and cold beverages.
Read more
Materials
If you love your coffee and wine you may have read or been told by your dentist that straw is beneficial to keeping a bright smile by warding off stains. These are dentist recommended because not only are they gentle on your teeth keeping away chips, but they also keep away highly stainable liquids from tainting the color of your teeth.
Use
Alone, the sizes are convenient for a variety of mugs, tumblers, and beverage holders. However, if you need a specific size, these can be easily trimmed to fit the exact dimensions of your cup.
Compatibility
When compared to others in this category you could say this one is a bit pricier but that being said, it won't break the bank. It will be gentle on your teeth and if you value a white smile or have sensitive teeth you will be able to appreciate this one.



These are reusable, biodegradable, and plant-based
12 reusable bamboo drinking devices
Straw cleaner included
No inks, dyes, and bleach
Family-friendly
100% organic, pesticide-free, fertilizer-free, and GMO-free
- BPA FREE, NON-TOXIC, NO DYES OR INKS are used in our 100% organic reusable bamboo drinking straws – these straws are the premium alternative to plastic straws – We hope you enjoy your new reusable bamboo straws and don't forget to wash them before use!
BamBoo Roots makes a biodegradable, plant-based product that is perfect for drinking. They are easily washed and the natural material is quite durable for repeated use.
Read more
Materials
For a more natural option, try this product that is made from strong bamboo. The pack of 12 are all reusable and biodegradable so they won't impact the environment for decades. They are 100% organic, BPA-free, non-toxic, and they don't use any synthetic or chemical dyes and inks. The straw cleaner that is included can help you get a smooth clean of the inside.
Use
If you like simple, natural materials and the look of purity you will enjoy the look of these. They are beautiful bamboo green with a lasered, not inked. logo. The external shape is pleasing and adds to the smoothness and sleek shine. They fit nicely with standard smoothie cups or juices cups and they can work well with mason jars too.
Compatibility
For a set of 12, the price is really attractive. Made of natural materials, any crunchie gal or guy can enjoy the construction and look.
Criteria Used for Evaluation


Materials
The point of a reusable straw is to get something that lasts and that helps you save the environment--which is why it is important to take a close look at the materials it is made of.
If you are ready to ditch the plastic, you have plenty of options on your hands that you can choose. There are a couple of popular materials that these reusable straws are made out of and in general, you can get them for only a couple of bucks. To better understand the materials used so that you can pick what works best for you, here are some points about each.
Stainless Steel
Used for metals options and are very common and tend to be very popular for good reason. They have tremendous ruggedness and durability so you really get your use out of them. They don't distort the flavor of your drink either in taste or smell, they generally won't add any nasty metallic taste nor will they dampen or take away any flavor either.
They aren't going to rust on you and they are easily cleaned and maintained using your dishwasher. As you can see there is a ton of benefits to this material, which is why they are so in demand. Still, they do come with a couple of downsides. Because they are metal, they are natural conductors, so they will pick up the temperature of your drink.
Meaning if you have a steaming hot latte, they're going to get hot, and if you're drinking an icy slush, they're going to be frosty! For people who have sensitive teeth and experience pain with extreme temperatures, these may not be the best. Some options do have silicone protectors for the teeth that keep the straws from chipping at the teeth as well as insulate the lips and teeth from extreme temperatures.
Glass
Similar to the stainless steel, glass won't distort flavors or smells either so you should get the exact taste of your drink just like you would if you used plastic. They too, won't degrade with use, so they hold up well. The nice thing about the glass is that they tend to keep the temperature balanced, not getting too extremely hot or cold depending on your beverage's temperature. Now for the negative.
They are glass, and glass can break. While you could stick them in the dishwasher, to be safe it may be a better option to handwash to ensure they don't crack or break. Some options have a "shatterproof" label and feature, making them a bit more durable.
Silicone
Silicone is going to provide you a bunch of flexibility and less rigidity like their counterparts in the glass and metal categories. These tend to be nice options for kids because they can be colorful, they are easier to fit into smaller bottles or cups, and they can be manipulated to fit more comfortably into the mouth.
Additionally, because they are made of silicone they will maintain a neutral temperature better and won't burn or freeze little tongues and lips. For those that have sensitive teeth, these are going to be much more suitable as their soft texture and their less temperature sensitive capability will be much more gentle.
The downside with these is they, unfortunately, can have a higher risk of developing mold. So it is very important that they get thoroughly cleaned after every use. You can put these in the dishwasher or by hand with a straw brush. Always make sure that they properly dry out and aren't wet or moist when put away to avoid potential unhealthy mold growth.
Bamboo
Finally, bamboo options tend to be pure in form and materials. They are generally only made with the bamboo, so there aren't going to be any additional synthetic chemicals or dyes and bamboo is super hard. It is a durable natural material making these straws very rugged and able to withstand multiple uses so you will likely have these for a good long time.
The downside to bamboo is that because they are made out of natural bamboo and there are natural differences in each shoot, there will be varying sizes and diameters with each batch. You will have to know if they will fit your favorite cup or bottle because the sizing can be awkward. These are a bit more stringent in use and they aren't flexible.


Use
Make sure you get a straw you don't mind using all the time!
You may think that all straws are created equal and can do any job where straw is required. The truth is the shape, diameter, and size are all important factors to your ultimate enjoyment of the specific beverage you choose. Whether you want an ice cold tea or a refreshing and energizing smoothy, maybe a frosty milkshake, or a fun bubble tea.
All of these various drinks can benefit from varied straws with various features and when thinking reusable, it is important that the lifespan, durability, and ability to clean easily are also taken into consideration. The standard straw length is about 7.5-8 inches. If you prefer to use straws in your coffee mug or with a small glass, or gasp, a that is how you prefer to sip your wine, you should stick to a cocktail-sized option.
These smaller options are about 5 to 6 inches. The very longest options tend to be about 10 inches, and then there are more specialized versions for specific popular tumblers or ramblers and they can range in length and diameter. Thicker drinks like shakes will do best with those options that have much wider diameters to more pull the thicker or more textured beverage through.
Thinner drinks like water or soda can be consumed through any size but maybe most comfortably consumed with a thinner to average diameter product. These also fair well when the straw isn't too rigid or too thick. Popular diameters would be about 1/4 and 1/2 inches. Now onto shape which actually makes a difference.
There are rigid straight options, flexible ones that can bend into a specific shape and stay that way, flexible ones that have a ton of mobility and movement, and retractable. In general, these factors come down to personal preference. The straighter and shorter the straw and the wider the mouth the easier to clean, which is another factor that can affect personal preference, so hygiene is a strong consideration.
Using the right size, shape, and contoured straw for your drink's texture, flavor, and temperature will make a big difference in the enjoyment of your drink.
Compatibility
If it doesn't work for you, then it isn't the right straw for you.
Thicker drinks, like shakes, do best with rigid, wider, and straighter options. Bubble teas have their own options. They tend to have a wider diameter with an angled bottom to ensure the tapioca pearls can fit through with ease. You could easily buy a bubble tea straw that would be the specialty for this drink, and then they can actually double as a milkshake, protein shake, slushy, or any other thicker beverage.
Soft, flexible options like silicone are a great option for kids who enjoy the softness in their mouths and on their teeth. They also don't get too hot or cold so they keep the temperature moderate for tiny, sensitive mouths. For these same reasons, they are great for those with sensitive teeth. They tend to come in different colors and funky patterns which can also make them very fun for little ones.
Their flexibility allows them to fit smaller cups making them ideal for little hands and little beverages. So, as you can see, the most important thing to remember is to look out for a straw that will work for your specific needs and preferences. And, remember, you can get more than one reusable straw for yourself, so get as many as you need to ensure you can drink all of your drinks with a reusable straw.
Expert Interviews & Opinions
Most Important Criteria
(According to our experts opinion)
Experts Opinion
Editors Opinion
Users Opinion
By Default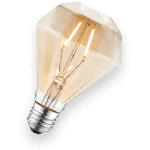 Reduce Reuse Recycle
Take the step with half of America and switch over to reusable straws. Reduce the risk of harm on animals, and waste across America, with this easy change.
Don't be a afraid get more than one!
Reusable straws are perfect for those of you who want to reduce your carbon footprint and use more eco-friendly options. As you can see, some straws are more versatile than others--so you might need more than just one for your different beverages.
Regardless of if you drink a lot of different beverages or not, you will find getting different types of reusable straws is definitely worth it.
Other Factors to Consider


Value
If you are able to get packs of staws that is an idea so that you can have backups in case of losing any. Most options come with packs that have many more than 1. Also, the per unit price is directly related to the overall price when compared to how many you get in the pack. So even though a pack looks affordable, it makes have a high per unit price.
The thing you are looking for is durability, biodegradability or recyclability, and reusability so that you can ensure that one purchase can last you a long time and be environmentally safe thus reducing trash buildup. So, if you want to make a difference in the long run, you want to make sure you get a reusable straw that will last you for the long haul.
Overall, when you look at value make sure you consider the following factors. First, and foremost, you want to consider your budget and how much you want to spend. Once you have established that you will then need to take a look at the materials it is constructed from and what you can use it for--this way you know you are investing in a straw that will bring value to your life.


Bottom Line
At the end of the day, you want to make sure you get a reusable straw that really works for you. Whether it's for your daily coffee or tea, or for you to have when you go out to eat, you want to make sure you get something that will last you the long haul. Make sure to keep your preferences at the forefront and take a look at the following factors:
What is the straw made of?
The material the straw is made of is incredibly important because it will determine the durability and the types of beverages you can use them for. If you are looking into reusable straws then a major reason is probably to help you reduce your carbon footprint and help protect the planet. Looking at the materials ensures that you get a straw that will last you the long haul.
What drinks can you use it for?
For the most part, many of the straws on our list are really versatile and can be used with many different types of beverages. However, some are more resilient and can handle extreme temperatures better than others. If you want to limit your use to a single straw make sure to take a look at those that are more versatile.
WIll it work for your needs?
This is the most important factor you need to remember because the straw won't work for you if you don't put your needs at the forefront. Before you choose your reusable straw to make sure to consider how often you want to use it and the types of drinks you want to drink with your straw--this is especially important for those of you who drink Boba or drinks with thicker consistencies.
Is it worth the investment?
Although reusable straws are not incredibly expensive, they definitely can cost a bit depending on how many you need and the brand that you go with. Make sure you establish your budget and decide how much money you want to spend from the get-go. Then make sure it is worth your money and that you will get the use you need to receive.
Frequently Asked Questions
q:

How should I clean my reusable straw?

a:

After use, it's best to do a thorough rinse to prevent residue from sticking to the interior. If you aren't next to a sink, add some water into your cup and sip the water through to get a good initial to cleanse. Some products come with their own straw cleaning brushes and using it with detergent you can scrape the sides and scrub the inside to ensure you're getting debris and clearing the inside walls.

Use hot water when cleaning and when finished use hot water to do a second rinse to clean off the detergent. If your straw doesn't have a brush, you can find them online or in specialty cookware stores. You can allow the straws to air dry, just make sure it is very dry before you put them away. Many options can also be used in the dishwasher.

Even in this case, to ensure you get the best cleanse, still do the rinse, do the scrub with a brush to remove debris, then put into the dishwasher to finish the job. In general, you can handwash more frequently and then intermittently run through the dishwasher to ensure a better cleanse and sanitization.
q:

What were straws made of in the past?

a:

Straws were always a part of human history, and in previous centuries stalks of grains were used for their hollow shoots for a natural straw function. These natural and organic options still exist today. Think hay. They are biodegradable, and many products come from non-GMO grains so you can feel good about not taking in additional chemicals into your body or your family's'.
q:

How is stainless steel sanitary?

a:

Stainless steel is a popular material in food production because it is able to resist corrosion, but not every piece is food-grade.
In order to meet food-grade sanitary standards the finish is key. The finish must be able to eliminate anything that could have bacterial growth and still hold up well to easy cleaning and especially sanitization.
q:

How to clean stainless steel?

a:

Never use a steel brush, that is first and foremost. While most can be put in the dishwasher, staying away from this brush is key. The brush risks embedding particles into the surface of the steel which will degrade it and break down its protective oxide layer. This will take away from the corrosion and rust-resistance you'd buy food-grade steel for. Essentially, steel brushes will ruin your food grade steel.

Regardless if you get a stainless steel straw or a straw made from a different material, if you invest in one of the best reusable straws you will want to make sure to take care of it appropriately.
Subscribe to our newsletters