Best Reusable Straws
last updated:
Jul 05, 2019
If you're on the hunt for the best reusable straws, then you've come to the right place. Here we'll go over the best options you have to choose from as well as their Pros and Cons—so make sure to take a look.

In recent years, many countries have begun to charge, tax, and even ban the use of plastic products. The overuse and waste of plastic have put our planet at risk and it's important everyone does their part.

Believe it or not, plastic can take up to two centuries to decompose. So, to put it into perspective, those plastic straws we use once will be on this planet longer then we will be. If you want to do your part to save the planet, you definitely want to consider investing in a reusable straw.

To learn more, check out our list of the best reusable straw.
In a Hurry? The test winner after 8 hrs of research

TapLeap
Why is it better?
Use food grade 304 stainless steel
FDA-approved, BPA-free, lead-free
Non-Toxic, rust-proof, scratch-proof
No metallic taste
8 colored tips that are removable
Variety size options – Length: 8.5" and 9.5", Diameter: 0.24" and 0.31"
Fit all 20oz & 30oz popular tumblers including YETI, Beast, RTIC, Atlin, and Ozark Trail
2 Carrying bags included
Dishwasher friendly
In a
Hurry? Editors choice:

Test Winner: TapLeap

4
Researched Sources
1.3k
Reviews Considered
8
Hours Researching
17
Products Evaluated
Materials
Use
Compatibility
By Default
Criteria Used for Evaluation


Materials
The point of a reusable straw is to get something that lasts and that helps you save the environment--which is why it is important to take a close look at the materials it is made of.
If you are ready to ditch the plastic, you have plenty of options on your hands that you can choose. There are a couple of popular materials that these reusable straws are made out of and in general, you can get them for only a couple of bucks. To better understand the materials used so that you can pick what works best for you, here are some points about each.
Stainless Steel
Used for metals options and are very common and tend to be very popular for good reason. They have tremendous ruggedness and durability so you really get your use out of them. They don't distort the flavor of your drink either in taste or smell, they generally won't add any nasty metallic taste nor will they dampen or take away any flavor either.
They aren't going to rust on you and they are easily cleaned and maintained using your dishwasher. As you can see there is a ton of benefits to this material, which is why they are so in demand. Still, they do come with a couple of downsides. Because they are metal, they are natural conductors, so they will pick up the temperature of your drink.
Meaning if you have a steaming hot latte, they're going to get hot, and if you're drinking an icy slush, they're going to be frosty! For people who have sensitive teeth and experience pain with extreme temperatures, these may not be the best. Some options do have silicone protectors for the teeth that keep the straws from chipping at the teeth as well as insulate the lips and teeth from extreme temperatures.
Glass
Similar to the stainless steel, glass won't distort flavors or smells either so you should get the exact taste of your drink just like you would if you used plastic. They too, won't degrade with use, so they hold up well. The nice thing about the glass is that they tend to keep the temperature balanced, not getting too extremely hot or cold depending on your beverage's temperature. Now for the negative.
They are glass, and glass can break. While you could stick them in the dishwasher, to be safe it may be a better option to handwash to ensure they don't crack or break. Some options have a "shatterproof" label and feature, making them a bit more durable.
Silicone
Silicone is going to provide you a bunch of flexibility and less rigidity like their counterparts in the glass and metal categories. These tend to be nice options for kids because they can be colorful, they are easier to fit into smaller bottles or cups, and they can be manipulated to fit more comfortably into the mouth.
Additionally, because they are made of silicone they will maintain a neutral temperature better and won't burn or freeze little tongues and lips. For those that have sensitive teeth, these are going to be much more suitable as their soft texture and their less temperature sensitive capability will be much more gentle.
The downside with these is they, unfortunately, can have a higher risk of developing mold. So it is very important that they get thoroughly cleaned after every use. You can put these in the dishwasher or by hand with a straw brush. Always make sure that they properly dry out and aren't wet or moist when put away to avoid potential unhealthy mold growth.
Bamboo
Finally, bamboo options tend to be pure in form and materials. They are generally only made with the bamboo, so there aren't going to be any additional synthetic chemicals or dyes and bamboo is super hard. It is a durable natural material making these straws very rugged and able to withstand multiple uses so you will likely have these for a good long time.
The downside to bamboo is that because they are made out of natural bamboo and there are natural differences in each shoot, there will be varying sizes and diameters with each batch. You will have to know if they will fit your favorite cup or bottle because the sizing can be awkward. These are a bit more stringent in use and they aren't flexible.


Use
Make sure you get a straw you don't mind using all the time!
You may think that all straws are created equal and can do any job where straw is required. The truth is the shape, diameter, and size are all important factors to your ultimate enjoyment of the specific beverage you choose. Whether you want an ice cold tea or a refreshing and energizing smoothy, maybe a frosty milkshake, or a fun bubble tea.
All of these various drinks can benefit from varied straws with various features and when thinking reusable, it is important that the lifespan, durability, and ability to clean easily are also taken into consideration. The standard straw length is about 7.5-8 inches. If you prefer to use straws in your coffee mug or with a small glass, or gasp, a that is how you prefer to sip your wine, you should stick to a cocktail-sized option.
These smaller options are about 5 to 6 inches. The very longest options tend to be about 10 inches, and then there are more specialized versions for specific popular tumblers or ramblers and they can range in length and diameter. Thicker drinks like shakes will do best with those options that have much wider diameters to more pull the thicker or more textured beverage through.
Thinner drinks like water or soda can be consumed through any size but maybe most comfortably consumed with a thinner to average diameter product. These also fair well when the straw isn't too rigid or too thick. Popular diameters would be about 1/4 and 1/2 inches. Now onto shape which actually makes a difference.
There are rigid straight options, flexible ones that can bend into a specific shape and stay that way, flexible ones that have a ton of mobility and movement, and retractable. In general, these factors come down to personal preference. The straighter and shorter the straw and the wider the mouth the easier to clean, which is another factor that can affect personal preference, so hygiene is a strong consideration.
Using the right size, shape, and contoured straw for your drink's texture, flavor, and temperature will make a big difference in the enjoyment of your drink.
Compatibility
If it doesn't work for you, then it isn't the right straw for you.
Thicker drinks, like shakes, do best with rigid, wider, and straighter options. Bubble teas have their own options. They tend to have a wider diameter with an angled bottom to ensure the tapioca pearls can fit through with ease. You could easily buy a bubble tea straw that would be the specialty for this drink, and then they can actually double as a milkshake, protein shake, slushy, or any other thicker beverage.
Soft, flexible options like silicone are a great option for kids who enjoy the softness in their mouths and on their teeth. They also don't get too hot or cold so they keep the temperature moderate for tiny, sensitive mouths. For these same reasons, they are great for those with sensitive teeth. They tend to come in different colors and funky patterns which can also make them very fun for little ones.
Their flexibility allows them to fit smaller cups making them ideal for little hands and little beverages. So, as you can see, the most important thing to remember is to look out for a straw that will work for your specific needs and preferences. And, remember, you can get more than one reusable straw for yourself, so get as many as you need to ensure you can drink all of your drinks with a reusable straw.
Expert Interviews & Opinions
Most Important Criteria
(According to our experts opinion)
Experts Opinion
Editors Opinion
Users Opinion
By Default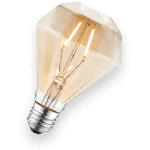 Reduce Reuse Recycle
Take the step with half of America and switch over to reusable straws. Reduce the risk of harm on animals, and waste across America, with this easy change.
Don't be a afraid get more than one!
Reusable straws are perfect for those of you who want to reduce your carbon footprint and use more eco-friendly options. As you can see, some straws are more versatile than others--so you might need more than just one for your different beverages.
Regardless of if you drink a lot of different beverages or not, you will find getting different types of reusable straws is definitely worth it.
Other Factors to Consider


Value
If you are able to get packs of staws that is an idea so that you can have backups in case of losing any. Most options come with packs that have many more than 1. Also, the per unit price is directly related to the overall price when compared to how many you get in the pack. So even though a pack looks affordable, it makes have a high per unit price.
The thing you are looking for is durability, biodegradability or recyclability, and reusability so that you can ensure that one purchase can last you a long time and be environmentally safe thus reducing trash buildup. So, if you want to make a difference in the long run, you want to make sure you get a reusable straw that will last you for the long haul.
Overall, when you look at value make sure you consider the following factors. First, and foremost, you want to consider your budget and how much you want to spend. Once you have established that you will then need to take a look at the materials it is constructed from and what you can use it for--this way you know you are investing in a straw that will bring value to your life.


Bottom Line
At the end of the day, you want to make sure you get a reusable straw that really works for you. Whether it's for your daily coffee or tea, or for you to have when you go out to eat, you want to make sure you get something that will last you the long haul. Make sure to keep your preferences at the forefront and take a look at the following factors:
What is the straw made of?
The material the straw is made of is incredibly important because it will determine the durability and the types of beverages you can use them for. If you are looking into reusable straws then a major reason is probably to help you reduce your carbon footprint and help protect the planet. Looking at the materials ensures that you get a straw that will last you the long haul.
What drinks can you use it for?
For the most part, many of the straws on our list are really versatile and can be used with many different types of beverages. However, some are more resilient and can handle extreme temperatures better than others. If you want to limit your use to a single straw make sure to take a look at those that are more versatile.
WIll it work for your needs?
This is the most important factor you need to remember because the straw won't work for you if you don't put your needs at the forefront. Before you choose your reusable straw to make sure to consider how often you want to use it and the types of drinks you want to drink with your straw--this is especially important for those of you who drink Boba or drinks with thicker consistencies.
Is it worth the investment?
Although reusable straws are not incredibly expensive, they definitely can cost a bit depending on how many you need and the brand that you go with. Make sure you establish your budget and decide how much money you want to spend from the get-go. Then make sure it is worth your money and that you will get the use you need to receive.
Frequently Asked Questions
q:

How should I clean my reusable straw?

a:

After use, it's best to do a thorough rinse to prevent residue from sticking to the interior. If you aren't next to a sink, add some water into your cup and sip the water through to get a good initial to cleanse. Some products come with their own straw cleaning brushes and using it with detergent you can scrape the sides and scrub the inside to ensure you're getting debris and clearing the inside walls.

Use hot water when cleaning and when finished use hot water to do a second rinse to clean off the detergent. If your straw doesn't have a brush, you can find them online or in specialty cookware stores. You can allow the straws to air dry, just make sure it is very dry before you put them away. Many options can also be used in the dishwasher.

Even in this case, to ensure you get the best cleanse, still do the rinse, do the scrub with a brush to remove debris, then put into the dishwasher to finish the job. In general, you can handwash more frequently and then intermittently run through the dishwasher to ensure a better cleanse and sanitization.
q:

What were straws made of in the past?

a:

Straws were always a part of human history, and in previous centuries stalks of grains were used for their hollow shoots for a natural straw function. These natural and organic options still exist today. Think hay. They are biodegradable, and many products come from non-GMO grains so you can feel good about not taking in additional chemicals into your body or your family's'.
q:

How is stainless steel sanitary?

a:

Stainless steel is a popular material in food production because it is able to resist corrosion, but not every piece is food-grade.
In order to meet food-grade sanitary standards the finish is key. The finish must be able to eliminate anything that could have bacterial growth and still hold up well to easy cleaning and especially sanitization.
q:

How to clean stainless steel?

a:

Never use a steel brush, that is first and foremost. While most can be put in the dishwasher, staying away from this brush is key. The brush risks embedding particles into the surface of the steel which will degrade it and break down its protective oxide layer. This will take away from the corrosion and rust-resistance you'd buy food-grade steel for. Essentially, steel brushes will ruin your food grade steel.

Regardless if you get a stainless steel straw or a straw made from a different material, if you invest in one of the best reusable straws you will want to make sure to take care of it appropriately.
Subscribe to our newsletters