Our Favorite Rock Climbing Shoes Tested and Compared
last updated:
Jul 17, 2020
If you are looking for the best climbing shoes, you will love what we have to offer below. Not only do we have the top 10 best rock climbing shoes currently available, but we also made sure to include all of the information you need to know.

Whether you are an avid rock climber or just starting out, you already know how important it is to get the right pair of climbing shoes. This means ensuring that they are comfortable, flexible, and fall in line with whatever your budget is.

We took it a step further and also evaluated each of our picks based on the level of grip they provide and the type of terrain they are designed to encounter. Take a look at our top picks below and don't forget to check out our buying guide as well!

Enjoy!
In a Hurry? The test winner after 13 hrs of research

La Sportiva Katana Lace
Why is it better?
Versatile
Extremely grippy
Comfortable
Durable
In a
Hurry? Editors choice:

Test Winner: La Sportiva Katana Lace

6
Researched Sources
1.1K
Reviews Considered
13
Hours Researching
19
Products Evaluated
Traction
Comfort
Flexibility
Terrain
Value
By Default
Our Favorite Rock Climbing Shoes
Criteria Used for Evaluation


Traction
These are specialty shoes, so at their core, the best shoes need to do what they are made to do and to do so well, and that's helping your feet grip the climbing surface.
This means to be able to deliver more power to the inside edge based on if it has an aggressive downturn or not for edging or stepping in cracks. Overall, how well does a particular rock climbing shoe perform? This will vary depending on what the consumer prefers. However, the rule of thumb is the softer the shoe, the more sensitive it is.
Sensitivity, in this case, refers to the ability to feel toeholds so that the foot can be precisely placed. This allows for flexibility to have the feet in natural positions when climbing. The more sensitive the shoe is, the more the consumer can feel their feet against the rocks and crevices. This also means less comfort when edging.
At the end of the day, all of the climbing shoes on our list are designed to provide you with the best grip possible. however, depending on the different types of climbs and terrains you will be hitting--and your level of expertise--you will want to take a look at all of the traction options you have to choose from.


Comfort
Finding a pair of climbing shoes that feel great can be difficult as they're meant to fit tightly. Shop carefully and make sure you take the time to break them in.
Here are some questions to ask yourself when you're shopping for climbing shoes: how well do these rock climbing shoes feel when you're wearing them? Are they comfortable for all kinds of feet, or too narrow? Are they designed to easily be put on and take off? Can they be worn for long climbs without pain?

Read also about fell shoes.
Is there any support or cushioning? Are these a durable option that is made to last and will last a long time? Are they versatile, to be used for beginners and more experienced climbers? Are they best for a specific type of climbing? Does the performance justify the ticket price? These are all questions you need to ask your self here.
If you want a pair of climbing shoes that is truly comfortable, you are going to have to do your due diligence to ensure you find the right size and make sure you have not fit issues. The last thing you want is to get a blister or any type of irritation while you are out on your climbs--that would be frustrating.


Flexibility
Sole durability and overall stiffness are two of the key factors climbers tend to look for in their shoes.
Stiffer soles mean more support. Stiff rock climbing shoes are ideal for longer climbs since they generally have more edging power. These are also generally more durable The softer the shoe, the stickier the sole is, meaning more grip. Depending on which category the shoe falls in, we evaluated how it soft and comforting or stiff and sticky the shoe is.
Read also about best running shoes for supination.
There are two different closure systems in rocking climbing shoes: velcro and lace-ups. Both have their pros and cons. Velcro options are great for beginners since its easier to slide on and off and fasten the shoe. A velcro closure system is also known as hook-and-loop closure, allowing for a little adjustment as far as the fit.
These are great for gym climbing and bouldering. Lace-ups provide the most adjustability as far as fit because they can really be tightened. This comes in handy during long day climbs when the feet swell and need to be loosened. These are ideal for technical climbs and more experienced climbers.


Terrain
To find the right climbing shoe you need to consider the terrain you will be climbing in.
The first thing to look at is the profile shape of the shoe. The shape is based on what kind of climbing that shoe is designed for. This determines how the shoe functions on the rock, as well as how comfortable it is when doing that kind of climbing.
Neutral: Rock climbing shoes come in neutral or what is called flat-lasted options. They are considered the most comfortable, great for newbies because it has close to a flat sole. This means the consumer can stand and walk in them find, and their feet aren't placed in a position they aren't used to. neutral shoes are great for all-day climbs, and generally, are medium to stiff midsole with thicker soles for more comfort.
Moderate: Moderate climbing shoes, also called cambered-last, have a slight downturn profile. This makes them better suited for technical climbing like face terrain and steep cracks and edging. The shape puts the foot in position better to be able to tackle those challenging climbs. They are stiffer than neutral shoes but less sensitive.
Aggressive: Aggressive or hooked toe shoes are tailored for more experienced climbers. They are downturned to curve toward the toes with an asymmetric shape with heel tension for more powerful edging for those challenging climbs. They have thinner and sticky soles. Rock climbing shoes that are aggressive are less comfortable for beginners and more for overhanging sport climbs or gym climbs.


Value
Not all rock climbing shoes are created equal and this will be obvious in the prices that you see.
Not all rock climbing shoes are created equal. Options vary depending on the type of climbing, fit, and design. This means narrowing down the best rock climbing shoe option can seem like a daunting task for some. For us, this means following a setlist of metrics that helped determine which are the best and why.
Aspects like fit and comfort are all important functions that make each shoe start at an even playing field. It is important to take all of this into account when you are looking at and considering the price of the shoes you are interested in purchasing. And, remember to stick to the climbing shoes that fit your specific needs!
All in all, the right climbing shoes for you will be comfortable, flexible, and provide the right amount of grip. They will work for the types of climbs you like to embark on and ensure you stay safe along your journey. To truly evaluate value, you will need to evaluate how the initial investment correlates to how well the shoe fits your needs.
Expert Interviews & Opinions
Most Important Criteria
(According to our experts opinion)
Experts Opinion
Editors Opinion
Users Opinion
By Default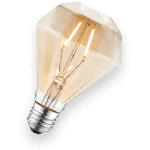 Sizing can be tricky...
Sizing for climbing shoes can be a bit tricky since sizes aren't standardized across different companies. Before buying we highly recommend carefully checking the size chart.
You should also get your size taken for your shoes later in the day because your feet usually will swell somewhat throughout the day. Rock climbing shoes do not have standards for sizes.
Proper care is essential
Be sure to allow your shoes to thoroughly dry between use and try to dry them a little through out the day if possible. Wash the exterior with a soft damp cloth after use.
Other Factors to Consider


Versatility
The best rock climbing shoes depend greatly on the type of climbing style. Consider what kind of climbing will be done to purchase the right shoes for the job. Different styles include bouldering and sports climbing, crack climbing, gym climbing, and overhangs. Bouldering and sports climbing require downturned shoes that perform well for steep climbs.
Crack climbs require softer shoes that have stiffer soles. A moderate downturn is ideal here, with the ability to fit into a crack, yet be able dos and on edges comfortably. Gym climbers should look for an option that is versatile and comfortable. This often means a moderate downturn with medium stiffness.
Overhanging requires a very specialized shoe, that is soft and has high heel tension. Make sure to keep all of this in mind before you decide on which pair of climbing shoes you are getting. This is really important if you want to get the versatility and use you are looking to get from a pair of climbing shoes.


Size
It's best to try rock climbing shoes on before buying to make sure they have the proper fit. The right fit should be tight without being painful. With that said, it takes time to get used to rock climbing shoes because of its design. Being curved at the toe knuckles results in better performance.
Sizing also differs among brands. This is why trying on is a smart thing to do. The consumer's normal shoe size may not be their rock climbing shoe size. Try on lots of pairs from various brands see which feel the best. However, we understand that not everyone is able to go into a store and try them on before you buy them.
So, if you have to order from an online retailer, make sure to take a look at the sizing chart. Don't assume you know your size--especially if you have never owned a pair of climbing shoes from that brand before. As you can see from our list of reviews, many run narrow and others run wide--so make sure you get the right size from the beginning.


Materials
The materials used also varies. Some shoes feature a leather or synthetic uppers, while some have a "lined leather" that is a combination of both. Unlined leather shoes have the most stretch. The outsole is also important. This is the rubber part that touches the rock. The rubber varies in thickness.
The thicker the sole, the less sensitivity or ability to feel like a rock. Thinner soles are generally better suited for more experienced climbers. Either way, you need to make sure you get the option that works best for you. If you have more experience under your belt, go ahead and get the thinner climbers, so you can work on your technique more.
However, if you are a beginner you need to go with the thicker sole. Also, take a look at what the entire shoe is made of. The material of the shoe can make or break your experience--so take the time to see what materials the shoe is made of and how it is constructed before you purchase them.
Frequently Asked Questions
Subscribe to our newsletters