Our Favorite Rock Climbing Shoes Tested and Compared
last updated
Mar 21, 2019
When scaling a mountain or hanging off the side of a cliff, having the best kind of rock climbing shoes is essential for all climbers, beginners and experts alike. And this even means indoor rock climbers as well.
Investing in a good pair of rock climbing shoes will help
enhance performance
to make climbing comfortable and safe. This type of footwear is specifically designed for this type of activity. They are designed so that the foot is able to be firmly placed on edges and in cracks. Good rock climbing shoes should be made with enough support, stiffness, breathability, and comfort so that they feel like an extension of the foot.
In a Hurry? The test winner after 18 hrs of research

La Sportiva Katana Lace
Why is it better?
Versatile
Extremely grippy
Comfortable
Durable
In a
Hurry? Editors choice:

Test Winner: La Sportiva Katana Lace

6
Researched Sources
1100
Reviews Considered
18
Hours Researching
19
Products Evaluated
Traction
Comfort
Flexibility
Terrain
Value
By Default
Our Favorite Rock Climbing Shoes
1

. La Sportiva Katana Lace
Versatile
Extremely grippy
Comfortable
Durable
This is a good all-around shoe that you can take from steep vertical pitches to craggy boulders or to the climbing gym. The Vibram XS Permanent Power sole gives the user excellent traction and will hold up to years of heavy use. Once they were broken in, users found them comfortable for everything from the gym to the toughest vertical routes and raved about the grip although many found them to be overpriced.
Read more
Traction
This is the factor where the Katana is at its best. Users raved about how grippy they were in all types of climbing from gym use to extremely difficult vertical outdoor pitches, bouldering, crack climbing and more. The grip comes from Vibram XS Permanent Power sole which will hold up to years of heavy use while still maintaining its shape.
Comfort
Users found that while these did need a fair bit of time to get broken in, once they were great for wearing not only at the gym (where comfort is typically more important than performance) but on difficult outdoor pitches. The medium-asymmetrical toebox is one of the features that give it this versatile quality.
Flexibility
These are medium in terms of pliability, making them versatile as we've noted above.
Terrain
Again, these are highly versatile. They, and you, will feel at home wearing them in the climbing gym, on difficult outdoor pitches, while bouldering, crack climbing, and beyond.
Value
This is the only negative factor we could find about the Katana since they're pretty pricey. But for climbers who want a durable, comfortable, versatile shoe this is a great option.
Comfortable for long climbs
Great for crack climbing, yet versatile
Performs well at edging
Attractive price
Size runs small
Shoes stretch a bit
With its durable construction and triple fork hook and loop strap, this shoe is easy to put on, and has a custom and comfortable fit. This shoe is stiff and aggressive, and has a narrow fit. It's high-tensioned heel rand has great edging, ideal for all kinds of sports climbing and bouldering. It's a high performance shoe that has a great price.
Read more
Climbing Style
The Butora Acro has an aggressive downturn that is ideal for steep climbs, performing the best when it comes to edging. It has extended toe rubber that helps with hooking and performs well for crack climbing because of its narrow toe profile. It's recommended for sport climbing, yet is versatile. This is no doubt an aggressive shoe for seasoned climbers, but it still holds up well in other climbing styles. It is stiff, yet offers some sensitivity to be the best of both worlds. This gives other shoes like the Katana, Futura and Tarifa a run for its money.
Fit
The Acro shoes has a hook and loop closure that has a triple fork design. This allows for easy adjustments, and make it easy to get the shoe off and on. The only problem is that this model does run small. It is designed for those with narrow feet.
Comfort
This shoe has a German spot-leather upper that is breathable and provides moisture management, as well as nylon mesh tongue that is padded and stretchy. It has a 3D injected molded midsole that is stiff and keeps the downturn, yet it is a little soft. These rock climbing shoes can be worn all day for those longer climbs and still feel great on. Its band keeps the heel down so there is no pain.



Performs well for crack climbing
Great for wide feet
Durable and keep downturn profile over time
More secure fit
Pricey
Specialized shoe
High arches can be uncomfortable
This is one of the most versatile climbing shoe on the market, performing exceedingly well for all forms of climbing. It has many similarities to the beloved La Sportive Katana with noticeable upgrades. This includes adjustable speed lacing system, but now includes its P3 technology for better performance on even small edges.
Read more
Climbing Style
The Kataki shoes perform extremely well when it comes to vertical to moderately overhanging climbs. It's built for steep edging where precise footwork is key. It fits nicely in cracks thanks to its low profile toe. It shines on tiny edges, allowing the climber to stand strong on the big toe with enough support from its high arches. It has an aggressive downturn that features the company's P3 technology. It performs better (is more aggressive, thus better for technical climbs) than the company's popular Katana, and actually better at cracking than the La Sportive Genius.
Fit
This option has a lace-up closure system that features differentiated lacing between the front and heal for a more custom fit. It is equipped with the company's S-Heel construction that makes the heel feel secure and stay in place and provides stability. In comparison, there are more tight than the Katanas model.
Comfort
Because of its high arches, this is not a shoe for beginners comfort wise. It does take some time to get used to, but just break them in and they will feel fine for climbers that have a little more experience behind their belt. These shoes rank pretty high when it comes to sensitivity, softening over time the more they are worn. Even still, they remain supportive and keep their shape. It has a suede leather and microfiber upper, and a 3/4 sole for easy resoling.
Great beginner shoe because of price, comfort and features
Versatile; great for just about any style of climbing
Comfortable is the best feature here
Performs well with all styles, but not exceedingly well in one speciality
Too neutral for steep climbs
This is the best rock climbing shoes for beginners. It is designed to be comfortable and easy to get on. Its hook and loop closure also allows for a great fit, whether the consumer's wide or narrow feet. It is versatile, great for all kinds of climbing so that the user can really grow with these shoes from indoor walls to outdoor climbs. They are made to last and have an affordable price.
Read more
Climbing Style
This rock climbing shoe is considered an all-around option that can be worn for just about any kind of climbing. It is relatively flat (a neutral shoe) that is great for when needing to walk and climb. It has an asymmetrical shape, and is rounder in the front. It will stand well on small edges, although not the best for edging. It is best used for indoor gym walls and cragging, a great shoe for beginners to get comfortable with.
Fit
These shoes have a hook and loop closure system that makes it easy for new climbers to get them on and off. The velcro closure foes allow for adjusting, but isn't as customizable as lace-up options. When sized correctly, these have a great fit.
Comfort
While the Tarantula performs decent at all kinds of climbing, it really shines in the comfort category. It has an unlined leather upper that is breathable, keeping the feet airy and dry. Its FriXion rubber soles are grippy, so that climbers can feel confident when talking the next step. It has a rounded shape with low asymmetry, having enough sensitivity and flexible new climbers need. Overall, this is one of the most comfortable shoes for getting started with climbing.
Versatile for all kinds of climbing, especially technical routes
Comfortable and has a good fit
Great balance between sensitivity and stiffness
Laces are long
Not aggressive enough for some climbs
This climbing shoe is all about precision when it comes to scaling and hitting edges, making it an option best for technical and vertical climbers. It has a rubber toe rand with a sticky stealth C4 rubber sole, and a narrow heel for a better fit. It's also extremely stylish with its pink color.
Read more
Climbing Style
These climbing shoes are mostly flat and are all about technical face climbing. First and foremost is its heel cup that conforms to the foot that works together with the rand to help push the toes downward perfectly. This allows the toes to be in position for the most power behind each step. It has impressive traction thanks to its Stealth C4 rubber sole that is sticky and allows the climber to be worry free when step onto the edge thanks to its asymmetric toe box. It has a stiff midsole that is great for vertical climbs. And performs extremely well when smearing, in cracks, in steep climbs, on granite and sandstone, as well as indoors.
Fit
This shoe has a lace-up closure system that allows for an adjustable and tight fit. It has a more narrow heel, so great for women fit wise.
Comfort
The Anasazi Pink Lace-Up has a "Cowdura" material upper that makes it comfortable, yet durable and the ability to stretch. The shoe has a seamless design that makes it feel good on, but has a low cut ankle so this could bother some who like the extra height.
Like most shoes from this company, the Miura offers good versatility and comfort with it's soft, flexible uppers and the Dentex lining is breathable and moisture-wicking. Users loved the edging power they gave them and found them to be lightweight as well. Sizing can be difficult, so be sure to consult the company's sizing chart carefully.
Read more
Traction
Like the other La Sportiva shoes on this list that feature the Vibram XS Edge sole, these offer the user excellent grip on a variety of climbing surfaces. The rand, or part of the shoe that runs from the heel and goes around the side, connecting it to the toes, is of a slingshot-style which helps to give you a lot of edging and holding power.
Comfort
Users found these to feel great at both the climbing gym and on difficult outdoor routes. Like most climbing shoes, they do need a fair bit of breaking in before they will feel their best on your feet. The upper is made of soft leather that feels good and the moisture-wicking Dentex inner lining helps the user's feet feel great.
Flexibility
Once they're broken in the Miura's offer the user a medium amount of pliability. This makes them versatile so you can use them in a variety of climbing situations.
Terrain
As mentioned above, these are great in a variety of climbing settings, including the gym, bouldering, crack climbing, and more.
Value
These aren't as expensive as some other options but they're not for the budget conscious.
Versatile; great for just about every kind of climbing
One of the best options for beginners
Great price
Comfortable and breathable
Moisture-wicking and odor blocking properties
Fit for narrow and wide feet
Not specific enough for one style of climbing
With its attractive price, this rocking climbing shoe is great for beginners since it isn't specific to a kind of climbing and works well in all areas. It has velcro straps for a slightly adjustable fit that overall is snug. It is comfortable and breathable, and is all about quality constriction wise with an leather and synthetic upper and Butyl Butora F5 rubber.
Read more
Climbing Style
With its moderate downturn, this is an entry level rock climbing shoe that has a little something for every kind of climber at every kind of experience level. It has a slightly asymmetrical curvature gives it a natural feel, while its Butyl Butora F5 rubber sole is sticky. This option performs well when it comes to precision stepping. It is just the right amount of flexible and just the right amount of stiff. Its 3D molded polyurethane midsole is great for edging. It's great from bouldering to gym sessions and everything in between.
Fit
This shoe come in a wide option, as well as in half sizes, so there literally is a size for everyone. It's also is easy to put on and off because of its Velcro closer that is made up of two straps, with one latches down on the left and the other on the right. This allows for adjustable snug fit.
Comfort
This shoe has a synthetic and leather upper that is breathable and comfortable, with a moisture-wicking hemp lining to keep the feet dry, and a padded tongue that takes the pressure away from the straps for a more comfortable feel. There is plenty of stability in the heel cup and overall this is a durable shoe.
Great shoe for steep climbs and challenging routes
Easy to put on and take off
Love Bump provides support
Love Bump may feel awkward to some
Shoe is a little narrow
Created by professional U.S. climber Chris Sharma, this rock climbing shoe is best for endurance sport climbing and steep bouldering. It thrives in these types of routes thanks to its sticky Trax rubber. It has an unique knuckle box that conforms to the shape the wearer's foot. It has a "love bump," an actual bump in the midsole that offers toe support. These perform well for expert climbers, and the fit is on point.
Read more
Climbing Style
With an aggressive turned shape, these climbing shoes are best to be worn for steep climbs. Other than the downturned shape, there is plenty of room in the toe box so that the toes can stay curved. It has 4.2mm thick high-friction rubber soles that are sticky, with a 1.5 module for medium stiffness that provides ample edging power while still being flexible enough for smearing. The rubber is softer than other aggressive downturned shoes, so it's not the best for edging but rather better at cracks despite having a velcro closure.
Fit
Recently redesigned, these climbing shoes are made in part by Chris Sharma and now have an even better fit thanks to its new synthetic upper that makes it tighter. This shoe has hook-and-loop straps for its closure system that hugs the foot nice and securely. This design feature also allows for more room for its its toe rubber.
Comfort
This shoe is unlined. It has a very comfortable love bump midsole that helps to push the big toe forward and keeps it in position. The synthetic material is breathable, and comfortable. The physical love bump midsole takes some time to get used to, but it does provide more support for the toes to make sure they are in their power position.



Sticky rubber sole is great for smearing
Wider fit
Secure lace-up closure system
Very comfortable for longer climbs
More expensive than other options
Not as much support as other options
Not that great for cracks
This is a stiff rock climbing shoe, complete with a synthetic upper, lace closure system and C4 stealth rubber. It is comfortable with a slight downturn for longer sessions. They are breathable, and designed by the Huber brothers.
Read more
Climbing Style
With a Steath C4 rubber sole that is thick, yet sensitive and soft, this option is ideal for rand smearing. It's slight downturn makes it perform well for steep climbs, and it is exceedingly well for crack climbing. They aren't the best when it comes to edging.
Fit
These shoes have a wide fit, which calls for a better fit for some. However, this means it won't fit in the the smallest nooks and cracks. It has a lace-up closure system for a tight fit that makes it more secure than its Velcro counterparts.
Comfort
Alex and Thomas Huber set out to create a climbing shoe that is comfortable enough to be worn for a long period of time, and the Five Ten Quantum is just that. The shoe is softer in comparisons to the Butora Acro, and more sensitive. There is padding against the top of foot for added comfort. This shoe is better suited for those with strong feet who plan on being on their toes often during their climb.
Great grip
Good for sport, trad, and crack climbing
High-quality and well-made
Not as comfortable as other options
Tricky sizing
This is one of the most highly reviewed shoes on our list. They have excellent hold and are great for crag, sport, and crack climbing as well as bouldering. They're not ideal for the gym but can be used there. The grip is excellent. The seller advises buyers to buy a half size larger and most users agree, although some recommended buying the same size as your regular shoes.
Read more
Traction
Due to the Vibram XS sole, these have excellent grip on a variety of climbing surfaces. They got excellent reviews in this factor and will give the user great toe hold.
Comfort
Users reported these felt good but they are more performance oriented than other options and some are more comfortable.
Flexibility
These aren't as bendy as other options but the mid-length outsole gives a nice pivot point for the user.
Terrain
These are made for outdoor climbing including sport, trad, and crack. They're not meant for the gym.
Value
These aren't as expensive as other products on the list but like most high-quality climbing shoes they aren't cheap.
Criteria Used for Evaluation


Traction
These are specialty shoes, so at their core, the best shoes need to do what they are made to do and to do so well, and that's helping your feet grip the climbing surface.
This means to be able to deliver more power to the inside edge based on if it has an aggressive downturn or not for edging or stepping in cracks. Overall, how well does a particular rock climbing shoe perform?
This will vary depending on what the consumer prefers. However, the rule of thumb is the softer the shoe, the more sensitive it is. Sensitivity, in this case, refers to the ability to feel toeholds so that the foot can be precisely placed. This allows for flexibility to have the feet in natural positions when climbing.
The more sensitive the shoe is, the more the consumer can feel their feet against the rocks and crevices. This also means less comfort when edging.


Comfort
Finding a pair of climbing shoes that feel great can be difficult as they're meant to fit tightly. Shop carefully and make sure you take the time to break them in.
Here are some questions to ask yourself when you're shopping for climbing shoes: how well do these rock climbing shoes feel when you're wearing them? Are they comfortable for all kinds of feet, or too narrow? Are they designed to easily be put on and take off? Can they be worn for long climbs without pain? Is there any support or cushioning? Are these a durable option that is made to last and will last a long time? Are they versatile, to be used for beginners and more experienced climbers? Are they best for a specific type of climbing? Does the performance justify the ticket price?


Flexibility
Sole durability and overall stiffness are two of the key factors climbers tend to look for in their shoes.
Stiffer soles mean more support. Stiff rock climbing shoes are ideal for longer climbs since they generally have more edging power. These are also generally more durable The softer the shoe, the stickier the sole is, meaning more grip. Depending on which category the shoe falls in, we evaluated how it soft and comforting or stiff and sticky the shoe is.
There are two different closure systems in rocking climbing shoes: velcro and lace-ups. Both have their pros and cons. Velcro options are great for beginners since its easier to slide on and off and fasten the shoe. A velcro closure system is also known as hook-and-loop closure, allowing for a little adjustment as far as the fit. These are great for gym climbing and bouldering.
Lace-ups provide the most adjustability as far as fit because they can really be tightened. This comes in handy during long day climbs when the feet swell and need to be loosened. These are ideal for technical climbs and more experienced climbers.


Terrain
To find the right climbing shoe you need to consider the terrain you will be climbing in.
The first thing to look at is the profile shape of the shoe. The shape is based on what kind of climbing that shoe is designed for. This determines how the shoe functions on the rock, as well as how comfortable it is when doing that kind of climbing.
Neutral: Rock climbing shoes come in neutral or what is called flat-lasted options. They are considered the most comfortable, great for newbies because it has close to a flat sole. This means the consumer can stand and walk in them find, and their feet aren't placed in a position they aren't used to. Neutral shoes are great for all-day climbs, and generally, are medium to stiff midsole with thicker soles for more comfort.
Moderate: Moderate climbing shoes, also called cambered-last, have a slight downturn profile. This makes them better suited for technical climbing like face terrain and steep cracks and edging. The shape puts the foot in position better to be able to tackle those challenging climbs. They are stiffer than neutral shoes but less sensitive.
Aggressive: Aggressive or hooked toe shoes are tailored for more experienced climbers. They are downturned to curve toward the toes with an asymmetric shape with heel tension for more powerful edging for those challenging climbs. They have thinner and sticky soles. Rock climbing shoes that are aggressive are less comfortable for beginners and more for overhanging sport climbs or gym climbs.


Value
Not all rock climbing shoes are created equal and this will be obvious in the prices that you see.
Not all rock climbing shoes are created equal. Options vary depending on the type of climbing, its fit, and design. This means narrowing down the best rock climbing shoe option can seem like a daunting task for some. For us, this means following a set list of metrics that helped determine which are the best and why. Aspects like fit and comfort are all important functions that make each shoe start at an even playing field. It is important to take all of this into account when you are looking at and considering the price of the shoes you are interested in purchasing.
Expert Interviews & Opinions
Most Important Criteria
(According to our experts opinion)
Experts Opinion
Editors Opinion
Users Opinion
By Default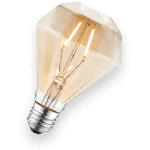 Sizing can be tricky...
Sizing for climbing shoes can be a bit tricky since sizes aren't standardized across different companies. Before buying we highly recommend carefully checking the size chart. You should also get your size taken for your shoes later in the day because your feet usually will swell somewhat throughout the day. Rock climbing shoes do not have standards for sizes.
Proper care is essential
Be sure to allow your shoes to thoroughly dry between use and try to dry them a little through out the day if possible. Wash the exterior with a soft damp cloth after use.
Other Factors to Consider


Versatility
The best rock climbing shoes depend greatly on the type of climbing style. Consider what kind of climbing will be done to purchase the right shoes for the job. Different styles include bouldering and sports climbing, crack climbing, gym climbing, and overhangs.
Bouldering and sports climbing require down turned shoes that perform well for steep climbs. Crack climbs require softer shoes that have stiffer soles. A moderate downturn is ideal here, with the ability to fit into a crack, yet be able dos and on edges comfortably.
Gym climbers should look for an option that is versatile and comfortable. This often means a moderate downturn with medium stiffness. Overhanging requires a very specialized shoe, that is soft and has high heel tension.


Size
It's best to try rock climbing shoes on before buying to make sure they have the proper fit. The right fit should be tight without being painful. With that said, it takes time to get used to rock climbing shoes because of its design. Being curved at the toe knuckles results in better performance.
Sizing also differs among brands. This is why trying on is a smart thing to do. The consumer's normal shoe size may not be their rock climbing shoe size. Try on lots of pairs from various brands see which feel the best.


Materials
The materials used also varies. Some shoes feature a leather or synthetic uppers, while some have a "lined leather" that is a combination of both. Unlined leather shoes have the most stretch. The outsole is also important. This is the rubber part that touches the rock. The rubber varies in thickness. The thicker the sole, the less sensitivity or ability to feel like rock. Thinner soles are generally better suited for more experienced climbers.
Frequently Asked Questions
q:

How should rock climbing shoes fit?

a:

Make sure the shoe fits correctly to avoid pain and reduce break-in time. Rock climbing shoes should be snug and feel secure on the foot. It should not be painful to wear. Walkabout with the shoes to stretch them a bit. Place each shoe in a ziplock bag and leave in the freezer overnight. Let them thaw and repeat if necessary.
q:

Why should I wear rock climbing shoes?

a:

The feet are just as important as the hands when it comes to rock climbing, so having the right gear is crucial. These shoes are designed to be able to fit into cracks, onto edges and be able to put the power on the toes for those steps climbs.
q:

How do I clean my rock climbing shoes?

a:

Some options have moisture-wicking properties that keep sweat away, as well as reduce odors. Wear the shoes only for climbing and store in a shoe bag to keep them clean. Wipe the insoles and lining with a damp cloth, and spot clean with rubbing alcohol. Be careful of too much water used on leather.
q:

If I am a complete beginner, which shoe do I pick?

a:

If you're a complete beginner, you should pick flat rock climbing shoes, in a smaller size. The shoes will get comfortable in time, and if you push it a bit in the beginning, you will get a shoe that is way better to climb in as soon as the shoe is "climbed in", and your feet have had a couple of weeks to adjust to the shoe. If you start off with bouldering, you definitely want to push the sizing a bit, because you will quickly need a shoe where you can be stable on a very small grip and get a good heel hook.
Subscribe to our newsletters