10 Best Pieces of Running Clothes to Consider
last updated
Oct 19, 2018
Many runners don't put a lot of thought into their attire—especially beginners! However, what you wear is important and can make or break your performance levels during your runs.

This post is for those of you looking for high-quality running clothing that will boost your performance, maintain your comfort, and keep you looking sharp and ready to take on the world.

While it's important to have the proper clothing, we also understand finding the best of the best can be a tedious and time-consuming task. So we have taken the liberty of conducting an extensive comparative research and put together the best cost-friendly options currently available.

When putting together this list we specifically looked for comfortable attire made of high-quality material that was also functional, protective, high performance, and a tried and true brand that we knew you all would trust and love. Check it out below!
15
Researched Sources
2073
Reviews Considered
13
Hours Researching
25
Products Evaluated
Materials
Style
Comfort
Durability
By Default
In Depth Review Top 10
Nike Tempo Shorts
Rockay Accelerate Running Socks
Bondi Band Solid Headband
Nike Dri-Fit Legend
Under Armour Tech Short Sleeve
Ultra Pocket Hat
Nike Stretch Woven Pants
New Balance Tempo Singlet
Under Armour Launch Running Shorts
Sugoi RSR Visor
Table of contents
Criteria Used for Evaluation
Other Factors to Consider
Frequently Asked Questions
Sources
Our Favorites
Breathable and comfortable
Adjustable waistband
Appealing style
These budget-friendly shorts come in lots of colors and have quickly become a favorite among many female runners. They are incredibly durable and will literally last for years if you care for them properly.
Read more
Comfort and fit
These Nike shorts are very lightweight and breathable. They're also constructed with flat seams in order to prevent chafing and irritation during your runs. The textiles used in its manufacture are 100% polyester Dri-Fit material, keeping you cool, dry, and comfortable during your running sessions.
Breathability and mobility
The elastic waistband for the Nike Tempo running shorts has a drawstring so you can customize the fit. This allows for a greater degree of mobility since a properly adjusted waistband won't run the risk of slipping during repetitive movement. Additionally, the mesh side panels on the shorts allow for maximum breathability without interfering with your run.
Cost and value
On one hand, these running shorts come at a reasonable price for several sizes and colorways. On the other hand, some of the rarer options suffer from severe price inflation. Whether or not this product is worth its cost will depend on what specific model you plan on purchasing.
2

. Rockay Accelerate Running Socks


Padded heel and toe
Durable wool construction
Excellent style
May trigger allergic reactions
Expensive per pair
While they are a little pricey for socks, these are the best of the best when it comes to performance. They will keep your feet cool and dry and allow you perform to the best of your ability.
Read more
High-quality materials
These Rockay running socks are proudly made from Merino wool. This material comes with many beneficial features, such as an impressively long lifespan. Additionally, extra padding around the heel and toe of each sock provides enhanced comfort.
Breathability and comfort
Although the wool material used for these Rockay running socks is comfortable and durable, it may not be very comfortable when running in excessively warm weather. Additionally, those who are allergy prone may develop a nasty reaction if they aren't careful!
Cost and value
When considering how well made these socks are and how long they will last, the premium pricing is easy to justify. Still, it's understandable that many prospective customers might balk at the price for even one pair of Rockay Accelerates.
3

. Bondi Band Solid Headband


Highly absorbent
Made in the USA
Stretchy and highly breathable
This is yet another great piece of clothing to have around during blazing hot summer months. Go full-on Rambo with the Bondi Band Headband! This is one of the simplest and most effective ways to keep sweat out of your eyes while running.
Read more
Materials and durability
What makes this Bondi headband stand out from a sea of cheap polyester clothing is its use of spandex and lycra in its construction. Thanks to these resilient textiles, runners can attack the pavement or treadmill with their full strength without causing any damage to their headgear.
Comfort and style
It's so easy to effortlessly wear this headband that you may even forget that you have it on in the first place! Fortunately, no one else will, thanks to the variety of appealing color options available to customers.
Cost and value
Although it can only provide comfort and coverage for the wearer's head, this Bondi headband comes at a fantastic price. This is even more impressive when considering how well-made it is and the strength of its materials.


Moisture-wicking material
Multiple color options
Fitted polyester design
This shirt is available for both men and women in several sizes and colors. It's comfortable, durable, and made of 100% polyester, making it affordable and highly functional.
Read more
Material and breathability
This crewneck shirt is 100% polyester and has a mesh back panel for added breathability. It is made of Dri-Fit material, meaning it is moisture-wicking and fast-drying. It works admirably as a running shirt as a result, although it is far from the most durable or comfortable option on the market.
Comfort and fit
The Nike Dri-Fit Legend is fitted for both men and women. However, its material stays loose enough to allow for a full range of motion during any high-intensity activities. As a result, it strikes a perfect balance between control and comfort.
Cost and value
Much like some other Nike products on the market, different sizes and colorways have slightly increased prices due to scarcity. However, even the most expensive variant of this product is reasonably priced.
5

. Under Armour Tech Short Sleeve

Lots of colorways
High-quality tech fabric
Excellent breathability
Superior models available
This shirt from Under Armour is comfortable and loose-fitting. This will keep you dry and looking sharp during your runs since it comes in lots of color options. It certainly helps that they're highly affordable and durable!
Read more
Material and breathability
The UA tech patented material it is made of allows it to be quick-drying, soft, and lightweight. Furthermore, the Moisture Transport System the shirt utilizes allows it to be moisture-wicking, thus keeping you cool and dry.
Style and design
Under Armour has been around for quite some time and knows a thing or two about functional and fashionable apparel. This short sleeved shirt is certainly no exception to the rule.
Cost and value
At its lowest, these Under Armour short sleeves are a steal. But at the high end, it might take some thought before pulling the trigger. Ultimately, however, this is worth the price.


Convenient zippered pocket
Stylish retro design
Reasonable price
Hats are an excellent addition to your run, whether training or competing. They protect you from the sun and keep you a little cooler on those hot, sunny days. This particular hat, however, goes above and beyond.
Read more
Features and material
Runners who are used to packing light often struggle with finding a good place to store all their gear. Fortunately, this hat has a convenient zippered pocket that is just large enough to securely hold a few essentials.
Protection and style
Although it may not seem like it, the truth is that this style of hat is coming back into style. Additionally, this 'dad hat' can provide you with valuable protection from UV rays when running for long periods of time in the sun.
Cost and value
If Nike were to sell a hat with this product's features, there's a 100% chance that they would charge triple the price. Fortunately, this product is sold by a smaller company that doesn't jack up their product costs.
7

. Nike Stretch Woven Pants
Well designed elastic waistband
Zippered side pockets and ankles
Appealing design
Lightweight and breathable
Only comes in black
Costs more than average sweatpants
The votes are in, and the stretch woven pants from Nike are a clear winner when it comes to running pants. These pants can keep you toasty during your warmup or be worn comfortably through the duration of your run; such is their versatility. With strong elastic, contour cut legs, and a classic Nike design, it's all here.
Read more
Breathability and materials
Although the predominant use of polyester may be unappealing to some, these Nike pants make the most of it. Thanks to their Dri-Fit technology, this material is used to its fullest potential and can effectively wick away moisture generated from strenuous running activities.
Extra features
A convenient feature Nike added to these running pants is the inclusion of two zippered pockets that can hold valuables or music listening devices. In order to keep stored items from spilling onto the pavement while sprinting, they can be securely closed with the aid of zippers. Some zippers have also been added to the cuffs of the legs for an extra-tight fit.
Cost and value
These are far more expensive than any ordinary pair of sweatpants, thanks in no small part to the brand appeal and bonus features. They're ultimately worth the extra cost, although the lack of additional color options may not sit well with some prospective customers.
8

. New Balance Tempo Singlet


Versatile
Breathable and anti-microbial
Multiple color choices
Less popular brand appeal
Hot summer weather has set in but you don't want to be that shirtless guy jogging in traffic? Singlets, or tank tops if you prefer, are your answer. Here we have an ultra lightweight and anti-chafing top from New Balance. In colder months, you can even throw it on as a base layer to insulate yourself: all in all, a great buy.
Read more
Material and breathability
Once again, this is an article of clothing made almost entirely from the lightweight and inexpensive polyester. Although this fabric does help to keep costs low and can offer great moisture management, the overall durability and comfort can leave a lot to be desired.
Style and functionality
As previously mentioned, this tank top from New Balance can be worn on its own or in layers during colder weather. With the company's logo tastefully placed on the upper corner, this product looks stylish in a minimalistic way.
Cost and value
When considering the excellent breathability and sweat management, this product offers a surprisingly decent value despite costing more than an entire five pack of cheap cotton tank tops. It also helps that there are a wide variety of colorways to choose from.
9

. Under Armour Launch Running Shorts

Prevents odor and bacteria
Different colors to choose from
Recognizable and popular brand
Absurd price fluctuations
Need a boost? Feel the strength of a linebacker when you wear these shorts. The Launch Runs are solid multi-use shorts made from 100% polyester, so they're guaranteed to keep you nice and cool. These are great for trail running or even to wear to a birthday party.
Read more
Weight and Durability
The reason why polyester is such a suspect fabric in the design of these clothes is that it's fully synthetic and offers a fraction of the durability that can be found in other materials. Still, these shorts are well-made and shouldn't lead to any issues if the wearer exercises caution during their running sessions.
Extra features
Under Armour understands the importance of hygiene when it comes to designing active apparel. For this reason, they ensured that their Launch running shorts contain anti-microbial elements that prevent the spread of bacteria or odor.
Cost and value
It's the same story as many other products on this list. Most options in terms of color and size are reasonably priced while others cost ludicrous amounts due to limited stock driving up demand. Exercise caution and you can find a good deal.


Mesh ventilation allows air to flow
Adjustable Velcro back strap
Pre-molded brim that keeps shape well
Some don't like to run with their heads completely covered but still want some protection for their noggin. For you fine folks out there, Sugoi has the excellent RSR visor. This is a trim and lightweight product that does an excellent job protecting your face while leaving your hair free to catch the breeze.
Read more
Breathability and style
On one hand, the open design and mesh accents ensure that this product has excellent breathability. On the other hand, this style is reserved almost exclusively for dads and baby boomers. You have been warned.
Materials and comfort
Once again, the minimalistic design of this Sugoi visor ensures lightweight comfort. However, the use of polyester calls its durability into question.
Cost and value
When it comes to visors, this Sugoi model is more or less the same price as any other. Unfortunately, it can be hard to find in stock.
Criteria Used for Evaluation

Materials
Fabric is an extremely important factor in the selection process for running clothing. There are a variety of materials to choose from; some will pull sweat away from the body, leaving it cool, and others won't, which will cause discomfort. Clothes made out of polypropylene material or Coolmax generally make a great selection for use in sweaty exercises and environments.
Some clothes that are made out of cotton should not be your priority if you sweat frequently, as they tend to keep moisture in. Also, avoid clothes that are made of rubber or plastic as they tend to raise your internal temperature. This can cause great irritation and chafing of affected areas.

Style
Although it may not seem like such a big deal at first, the truth is that style plays a significant role in running clothing. After all, no one wants to leave the house looking like a slob, even if it's to exercise. For that reason, the products on this list have all been judged for their fashion appeal, with higher scores given to those from name brands or with multiple colorways.
There's another aspect of style that has practical importance when it comes to running clothing: reflectivity. It may not seem appealing to fashionistas to wear clothes with highly reflective elements, especially if they're worried about being confused for a crossing guard! However, these materials can improve the wearer's visibility in low light environments, which can come in handy if you decide to run alongside a road at night.

Comfort
When shopping, you will need to find running clothes that fit your body well in order to help you work out. Wearing loose clothes that make you comfortable is a great idea in casual settings; however, if you are a runner you need to put on tight-fitting clothes that will not snag or get caught. That way, you can run at your best without anything holding you back.
The comfort of a cloth is relative to its material, fit, and seaming, among other factors. Having the right fit and material will be a step towards having the best results in practice; the seams should be soft and well knitted in order to prevent chaffing, especially in the pants region. Consider getting the right material that will give you the comfort you deserve.

Durability
The durability of any clothing you buy will be related to the quality of the material (and often the asking price). How long your running clothing lasts is a major factor that went into the evaluation of these ten products. These products are all well put together and should be fairly easy to clean and maintain. Although rare for clothing, any products with extended warranties will receive higher scores in this area.

Value
It's true that runners should look for clothing that is made from comfortable, breathable, well-fitting, and fashionable material. However, one thing most runners definitely don't want to do is spend an absurd amount of money in order to obtain all of these features! This category determines whether or not a product comes at a price that is fair when compared to its features and other products like it on the market.
Expert Interviews & Opinions
Most Important Criteria
(According to our experts opinion)
Experts Opinion
Editors Opinion
Users Opinion
By Default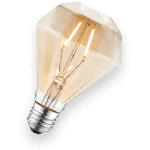 The Weather Outside is....
Understanding what type of climate you may be running in can help when picking out running clothes. For example, do you live in an environment where it's cold for the primary part of the year? If so, it's important to find clothing that comes with thermal properties. If you live in the tropics, thermal running clothes will prove quite ineffective.
Size is Key!
Have you ever purchased a shirt or pair of pants and found the size to be too big or too small? When it comes to running, you can't make this mistake. Wearing wrong-sized clothing can hinder your performance, preventing your ability to either meet or surpass goals. Before you purchase any type of running clothes, carefully read the sizing chart and check with customer reviews to see what people are saying about the size.
Other Factors to Consider

Breathability
What we can all agree is that no matter what the weather is outside, running for long enough will result in sweat. Runners have a challenge, especially if they run in all seasons: maintaining that balance between insulation and breathability in accordance with the climate. Make sure that the clothing you buy is at an appropriate level of ventilation for your environment.
Frequently Asked Questions
q:
How should I wash my running clothes?
a:
Make sure you know the type of material that you own; this will determine the type of water and detergent to use in order to avoid causing damage or shrinkage. In general, cold water on a low to mid-intensity cycle is ideal for any machine-washable running clothes.
q:
How often should I change my running clothes?
a:
This will depend on the frequency of your running and on the maintenance you practice on your running gear. Ensure that you wash your running clothes regularly and keeping them in a cool, dry area free from excessive sunlight in order to prolong their lifespan. In general, a good rule is to replace running clothes every 4 months.
q:
What is the best fabric for hot weather?
a:
Polypropylene serves well for wicking away excess sweat, leaving you dry and cool when running in warm or hot weather. Failing that, anything lightweight with bright colors is ideal for maximum comfort and breathability.
Subscribe to our newsletters