Best Running Clothes Reviewed
last updated
Dec 17, 2019
If you are on the hunt for the best running clothing, then you have finally come to the right place. In order to provide our readers with the most up to date options, we regularly update our products and pages—and below you will find the best of the best.
Whether you are a
beginner or a long-time runner
, the running clothes featured below are designed to be comfortable, breathable, and durable. They are made of high-quality materials that ensure you are investing in a durable product.
And, if you are fashion-conscious, we made sure to rate each of our top picks based on how stylish they are because we know how important it is for some of our readers to look great. Check out our top 10 picks below, we hope you find some great options for you!
In a Hurry? The test winner after 10 hrs of research

Rockay Accelerate Running Socks
Why is it better?
Padded heel and toe
Durable wool construction
Excellent style
In a
Hurry? Editors choice:

Test Winner: Rockay Accelerate Running Socks

20 Best Pieces Of Running Clothing
Criteria Used for Evaluation
Materials
When it comes to finding the right running gear for your unique wants and needs, one of the most important things to consider is the materials that are used.
The choice of materials can have a major impact on comfort, look, fit, and durability. So we made sure to consider carefully the materials used in all of the pieces on our list and we focused on finding the running gear that is designed for active runners like you! The fabric and other materials a product is made from is obviously an extremely important factor in the selection process for running underwear, shorts, hats, t-shirts, etc.
There are a variety of materials to choose from; some which will pull sweat away from the body, leaving it cool, and others that won't, which will cause discomfort. Clothes made out of polypropylene material or Coolmax generally make a great selection for use in sweaty exercises and environments. If you're a frequent and/or heavy sweater.
Clothes that are made out of cotton should be avoided for running and other physically intense exercises, as they keep moisture in and will get heavy as you run, and could also cause chafing as well. Also, avoid clothes that are made of rubber or plastic as they tend to raise your internal temperature. This can cause great irritation and chafing of affected areas.
Polyester is a common fabric used in athletic apparel because it is lightweight, breathes relatively well, and is inexpensive. Polyester isn't the most durable fabric however and has a somewhat earned reputation for being cheap. Many apparel companies today have found ways however to make good to high-quality athletic clothes out of polyester, so we don't recommend dismissing a product just because it's made from this fabric.
Advances in running clothes and the material used to make them are growing. The first thing to remember when picking out a piece of running clothing – from pants to tops to sports bras and even socks – is that pieces made from cotton should be at the bottom of your choice list.
While your favorite pair of fitted jeans might be 100% cotton, this fabric tends to chafe easily because it does not wick moisture well. Instead, cotton holds onto water and soaks it up so that when you sweat, your cotton clothes will become heavy and hot (which is just about the last thing you want to experience on your mid-day run in the summer in 90+ degree heat).
Instead, you want to look for clothes made out of "technical fabric;" aka, fabric that is breathable, light, moves well with you, and ventilates moisture away from your body to help control body heat in both hot and cold conditions. Examples of technical fabric include nylon, polyester, spandex, and Lycra. Typically, as in the case for most of the items on this list, you will find blends of different ratios of these fabrics.
Different blends of fabrics create different feels, so it is important that you know what feels best to you.
Style
Running gear comes in many different styles and forms and each one has its own benefits and perks. Each piece we selected for our guide has been reviewed and inspected by our team to ensure it is designed to be easy to use as well as functional.
You do not have to give up on style to find the gear you need and you can keep your own unique look and flair with these great pieces in your wardrobe. Although it may not seem like such a big deal at first, the truth is that style plays a significant role in running clothing. After all, no one wants to leave the house looking like a slob, even if it's just to exercise.
In addition, studies have shown that people who feel good about how they look while they're running tend to run more often and for longer distances. So before dismissing style as only for the vain, remember that it's actually another tool that can help you reach your fitness goals. For these reasons, the products on this list have all been judged for their fashion appeal.
With higher scores given to those from name brands or with multiple colorways. There's another aspect of style that has practical importance when it comes to running clothing: reflectivity. It may not seem appealing to fashionistas to wear clothes with highly reflective elements, especially if they're worried about being confused for a crossing guard!
However, these materials can improve the wearer's visibility in low light environments, which can come in handy if you decide to run alongside a road at night, and we highly encourage you to have at least 2 reflective elements in your running wardrobe while running in low-light situations.
To be competitive among top-ranking running apparel brands, clothes need to be stylish. Long gone are the days in which running apparel was purely functional. With the popularity of "athleisure wear" on the rise, workout clothes now should be cute and practical.
It is especially important that your workout clothes be easily transitional – that is, that you can go straight from the grocery store to your kids' soccer game to the running trails, all the while looking chic. All the pieces on this list are definitely stylish enough to be seen outside the darkness of your basement home gym. (Yet, they are not so overly trendy that they'll be out of style next week.)
Think about specifics for tops versus bottoms, as well. For instance, consider necklines for your shirts. Among some popular styles to choose from include crew necks, v-necks, and scoop necks. What you choose, and what is included in this list, are stylish as well as functional.
Many of the options on this list also come in various colors and patterns. A complete running wardrobe is not only practical but should be as fun and unique as you are.
Comfort
All runners want to be comfortable while they are out and about and we know how important this is, which is why we made it one of our main focuses for this list.
Each piece we feature here is designed to fit well and make your runs more enjoyable. And each piece you find here has been carefully reviewed and tested to ensure you are getting only the best and most comfortable suggestions. When shopping, you will need to find running clothes that fit your body well in order to help you work out.
Wearing loose, comfortable clothes is a great idea in casual settings, however, if you are a runner you need to put on tight-fitting clothes that will not snag or get caught. Being close to your body will also help the fabric move sweat away from your body to the air where it can dry, not only keeping you dry, but cool as well. In this way, the best pieces of running gear can help you run at your best without anything holding you back.
The comfort of a piece of running apparel is relative to its material, fit, and seam construction among other factors. Having the right fit and material is a big step towards having the best results, but don't forget to look at the details. The seams should be soft and well-knitted in order to prevent chafing, especially in the groin region.
Consider getting the right material that will give you the comfort you deserve and don't forget that the devil, and the discomfort or comfort, is in the details.
Durability
Runners are known for putting their gear through the ringer. Form hot and cold climates, blazing sun and soaking rains, and everything in between, your running gear needs to be as tough and reliable as you are.
We made sure to check every piece we feature to ensure they are rated well by real runners like you and that they are durable and able to handle everything you throw at them. The durability of any piece of athletic gear you buy will always be relative to the quality of the material (and often the asking price).
How long your running clothing last is a super important factor that we took into consideration while choosing products for the list, and then while evaluating each of these ten products. All of these products are well put together and should be fairly easy to clean and maintain. This is actually a really big yet overlooked factor when it comes to clothing durability.
If you care properly for your running attire, it will most likely take good care of you and last for a long time. Even the best, highest-quality gear won't last long if it's not properly cared for. Be sure to check the care instructions that come with your new apparel, or the company website or 800 number, and follow the care instructions as best you can.
This will help you get the most for your hard-earned money. Although rare for clothing, any products with extended warranties will receive higher scores in this area.
Your running performance is the most important factor by which to judge what is the best running apparel. Whether you base performance off of time, mileage, or just personal enjoyment, the best running clothes stand up to whatever conditions you are exposed to throughout your training season.
We first consider how each piece of clothing endures the particular temperatures and weather conditions it is designed to be worn in. The heat gear on this list will keep you cool even on the hottest of afternoons and the cold-weather gear will keep you warm on the chilliest of mornings. If a piece of clothing is supposed to keep you dry on a rainy day, then it should do just that.
Compression clothes should be both supportive and aid in early recovery. In some instances, running clothes are made to be dual-purpose in that they were created to serve more than one function or be worn for multiple purposes.
Again, if a running jacket is supposed to both keep you warm when it is cold and keep you dry during a spring shower, then it needs to live up to its branding. Our list of running apparel functions in the ways in which they are made to and remain true to their advertising.
The clothes on this list should also hold up well even over the course of multiple training seasons and thus, multiple washes. We know you don't want to waste your money on a pair of running tights that you only get a couple uses out of, so we have ensured that all the clothes on our list of best-running apparel stand the test of time (and of the washing machine).
Value
The final piece we looked at as we tried to solve the running gear puzzle for you is the value that each piece brings with it.
We tried to include a variety of pieces to meet all of your running needs and to make sure several price points and values were represented for those who have no budget limit as well as those who may be on a tight budget. Our goal was to bring the running gear of the greatest value to you. We'd all like to be able to have an unlimited budget when it comes to running.
Unlimited time to run, and an unlimited budget so that we could buy whatever gear suits our fancy, and even travel to exotic running destinations. Unfortunately for most of us that's just a dream, and it's important that runners look for clothing that is made from comfortable, breathable, well-fitting, and fashionable material that doesn't cost a fortune.
And remember, price doesn't always equal value. We've all bought inexpensive gear thinking we got a great deal, only to have it break and/or fall apart on us all too quickly, way before we get our money's worth out of it. Then you have to go and replace the gear and invest even more time and money that you would have if you had just bought the better quality item in the first place.
The value category determines whether or not a product comes at a price that is fair when compared to its features and other products like it on the market.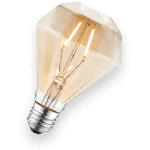 The Weather Outside is....
Understanding what type of climate you will be running in can help when picking out running clothes. For example, do you live in an environment where it's cold for a lot of the year? If so, it's important to find clothing that comes with thermal properties.
Or obviously if you live in the tropics, thermal running clothes will prove to be rather uncomfortable, don't you think?
Size is key!
Have you ever purchased a shirt or pair of pants and found the size to be too big or too small? When it comes to running, you can't make this mistake. Wearing wrong-sized clothing can hinder your performance, preventing your ability to either meet or surpass goals.
Before you purchase any type of running clothes, carefully read the sizing chart and check with customer reviews to see what people are saying about the size.
Take care of your gear
You put time and money into your running gear so you are going to want to make sure you take care of it and keep it in good working order. Follow all care label instructions and be smart with how you use, wash, dry, and store your gear.
When you take care of your running gear and go the extra mile with care and maintenance your gear will last longer and serve you well for longer.
Other Factors to Consider
Breathability
What we can all agree is that no matter what the weather is outside, running for long enough will result in sweating. Therefore, runners have a challenge, especially if they run in all seasons: maintaining that balance between insulation and breathability in accordance with the climate.
Make sure that the clothing you buy is at an appropriate level of ventilation for your environment.
Color
Beyond the styling element it brings, the color of your gear can have an impact on you and your runs. When you are choosing the colors for your running gear consider the environment and conditions you will be running in most often. If you run at home or at the gym then color really doesn't impact your runs.
However, if you run outside, especially at night or early morning or in low light conditions like rain or fog, then the color is an important part of your decision-making process! Brighter colors will help you stand out better for cars and other pedestrians and can help you stay safer in these kinds of conditions.
Much of the running gear we featured here on our guide is available in a range of colors so you can find the color that fits your wants and needs and your unique style.
Features
To make a list of the Best Running Apparel, the clothes have got to have a little something extra. There are hundreds of running apparel options to choose from, so to be on this list, we found the clothes that have the "bells and whistles" that set them above and beyond competitors.
Some common features that you will likely find in any quality piece of running attire, and which are included in this list, include reflective features (most commonly found on shoes but nowadays more and more tops/shorts/pants/hats are being made with reflective strips) to ensure safety in darker running conditions, anti-odor technology that both keeps you dry and keeps your sweaty stench at bay, and contain some way for you to stow essentials.
Multiple pockets are becoming more and more popular, and are often made to hold specific essentials (such as a small, narrow pocket for your car or house key, and wider and easy-to-reach pocket for gels and fuel, and a narrow pocket in cold-weather gear through which to slip your headphone cords).
On our list, you'll find some variation of all of the above-mentioned features in one capacity or another. In addition, some of the items (such as the New Balance Lite Rain Jacket) are made with travel and limited gym bag space in mind, so they can be easily condensed to a small, packable size. Even the simplest features shouldn't be overlooked: half-zip features (such as the Nike Dry Element Half-Zip Running Top) are handy because they keep you super warm when you need it, and can be adjusted to cool you down as temperatures start to rise.
Frequently Asked Questions
q:

How should I wash my running clothes?

a:

Make sure you know the type of material that you own, and be sure to check the care instructions that came with the apparel. If you can't find the instructions don't hesitate to check their website or even call their customer service number. The type of care this will determine the type of water and detergent to use in order to avoid causing damage or shrinkage. In general, cold water on a low to mid-intensity cycle is ideal for any machine-washable running clothes.
q:

How often should I change my running clothes?

a:

This will depend on the frequency of your running and on the maintenance you practice on your running gear. Ensure that you wash your running clothes regularly and keeping them in a cool, dry area free from excessive sunlight in order to prolong their lifespan. In general, a good rule is to replace running clothes every 4 months.
q:

What is the best fabric for hot weather?

a:

Polypropylene serves well for wicking away excess sweat, leaving you dry and cool when running in warm or hot weather. Failing that, anything lightweight with bright colors is ideal for maximum comfort and breathability.
q:

Can I run in a regular t-shirt and shorts made from cotton?

a:

Look, you can do whatever you want, and farbeit for us to dash your cotton filled dreams. We would HIGHLY discourage you however from running in any cotton clothing as cotton is highly absorbent and will soak up all your sweat as you run. This will leave you running in wet, heavy clothes that stink up the whole house by the time you get home. It can also encourage the formation of hot spots and blisters. So the bottom line is, do you, just don't do you running in cotton clothes ok?
q:

Is style really important?

a:

You might think it doesn't matter what you look like when you go for a run, and as long as you think you look good it really doesn't. But several studies have shown that people who like the way they look while they run end up running longer distances and more often than people who didn't like how they looked in their running gear. So don't feel bad about looking good, you deserve it and it can actually help you reach your fitness goals.
q:

I am on a limited budget, can I still find good running gear?

a:

Yes, you can! While you want to invest as much as you can into your gear to ensure you get the best possible quality and durability possible, you can find some very affordable options that are still affordable. Also, you can consider buying your gear a piece at a time. Buy beginner gear and then as you are able to upgrade one piece at a time to a higher quality piece until your entire wardrobe has been updated. There is no need to blow your entire budget or go broke in order to be safe and comfortable while you run. Running is supposed to be enjoyable so don't stress about getting the best of the best right from the start if your budget will not allow it. Get what you are able to and build from there and focus on enjoying the experience!
Subscribe to our newsletters