Best Running Equipment Reviewed
last updated
May 31, 2019
If you are a runner looking to get the most out of each of your training sessions, you need to check out the best running equipment featured on this page!
Whether you run inside, outside, or do a little of both, there is a lot of additional running equipment you can use to push your performance to the next level. From
treadmills
and weighted vests to hydration waist packs and training masks, the best running equipment should be comfortable, easy to use, and help you reach your running goals. When choosing our list of the best running equipment we took a look at how each product could be used, their overall value, the size, how responsive they are, and what beneficial features they have to offer runners.
Take a look at our top 10 list of the best running equipment below to learn more! Enjoy!
In a Hurry? The test winner after 13 hrs of research

RUNmax Vest
Why is it better?
5 different weights to choose from
Adjustable
Comes with a warranty
Removable weights for all except the 12-pound vest
In a
Hurry? Editors choice:

Test Winner: RUNmax Vest

7
Interviewed Experts
2
Researched Sources
1K
Total Readers
13
Hours Researching
10
Products Evaluated
Use
Value
Size
Responsiveness
Features
By Default
Our Top 10 Best Pieces of Running Equipment
Criteria Used for Evaluation


Use
Now that you have taken a look at our list of vest running equipment you may be ready to go and buy some of these products. Before you go and do just that make sure to take a look at the use of the product and whether or not it will benefit you. This means you need to understand how each product works, what features it has to offer, and whether or not it is beneficial for you.
Our list of reviews features all types of products—from treadmills and weighted vests to athletic tape and a hydration waist pack, just to name a few. While these are all excellent running equipment options for all runners, it doesn't mean that you will need all of them. Before committing to any type of running equipment, be honest with yourself about whether or not you will actually use it. Too many times we invest in things we want but don't really need, which always turns out to be a waste of money in the end.
If you find that you know you will use the product you are considering, make sure it fits your versatility needs. If you are looking at a treadmill make sure that it will fit your space and is usable in your home. Take a look at the features it has to offer and make sure those features will work for your running needs. When you are looking for a vest or another weight option, consider where you will be wearing it and whether or not you want a vest that allows you to remove or add weights at your choosing.
At the end of the day, use is one of the most important factors because you need to understand what each product was designed for before you decide to get it for yourself. The most important thing to remember is that you need to think about your own running needs when looking at these products. After all, they are the best of the best but that doesn't mean you will end up getting any use from them if you don't actually need it.


Value
As much as these factors exist in most research it is still a priority in our list that sometimes you might want to own equipment but the cost can make it difficult. Before going for any equipment you need to know the exact price and work towards getting that or more to be on the safer side, go through the reviews, go in stores and do window shopping to be aware for the price range of what you are about to get, ensure that in all cases you are sure it is the one you are looking for and that it will serve you well, in equipment or machinery getting the right one first saves you hassle. Getting the right one can mean an expensive one but so be it get one that will be just perfect for all you want to do.


Size
Size is another incredibly important factor because you need to make sure that it will fit your space or that it will fit you, depending on what it is. If you get something that is too big or too small you will end up unhappy with the equipment, which will end up being a waste of your time, money, and maybe even your space. Take a look at to consider when looking at the following types of equipment, which are included in our list of reviews.
Weighted Vests
Nowadays weighted vests are really popular, so there a quite a bit to choose from. If you decide to get a weighted vest, make sure to look at the sizing chart—even if it is a one size fits all. Look for ones that offer adjustable straps so you can get a more secure and comfortable fit.
Treadmills and Treadmill Desks
Treadmills and treadmill desks can be bulky and take up a lot of space. That being said there are also foldable options. Before purchasing a treadmill or treadmill desks make sure you take a look at the space you will be using. Measure the room or office and then take a look at the treadmill specs. Some treadmills are heavier than others, so if you want one that's a little more portable make sure to check out the weight.
Wearable Equipment
Our list also features a hydration waist pack, some athletic tape, a training mask, and some ankle and wrist weights. When it comes to any type of equipment you need to wear on certain parts of your body you will want to really make sure you get the right size. Take a look at how it fits you and whether or not allows for a full range of motion—the last thing you want is something that will hinder you when you run.


Responsiveness
Like size, responsiveness is another important factor that varies depending on what type of running equipment you are using. Let's take a look at what you need to watch out for when deciding whether or not you should get one of the products on our list. Keep in mind that when we rated each our selections we took these same specifications in mind as well as what real life users had to say.
Weighted Vests
When we looked for responsiveness in a weighted vest we took a look at how much range of motion it allows for and whether or not you could efficiently do certain activities with it. The vests on our list are pretty responsive, with the Tone Fitness allowing for quickness drills when you wear it. Overall, you need to see how you can move in the vest and whether the vest moves with you instead of sliding back and thus pulling you back as well.
Treadmills and Treadmill Desks
Treadmills and treadmill desks offer different speeds and inclines. These features are controlled by the user while they run or walk on these treadmills. In terms of responsiveness, we evaluated if the change in speed and incline was fluid or not. If they had Bluetooth or wifi connectivity we also took a look at how reliable those features are.
Wearable Equipment
With wearable equipment, we looked for how securely the product is designed to fit and whether or not it moves with you or against you. This also meant ensuring it is not something that would slide around or offset your balance while you run.


Features
Before you get any type of running equipment, make sure to take the time to check out all of the features the product has to offer before making your purchase. Take the time to look at the specs and definitely read product reviews to get a better gauge on how those features really hold up when put to actual use. Below we will go over several features we looked for each of the product types on our list. Take these points into consideration and apply them to your own personal needs when choosing running equipment for yourself.
Weighted Vests
When looking for weighted vests there are quite of bit options. Many of them offer different weights to choose from—but remember that the weight you purchase will be its max weight. Some vests offer removable weights so you can scale down when you need to, while others are a fixed weight that you will not be able to change. Many vests have reflective features for added safety. While some are bulky, there are others that allow for more range of motion. All in all, there is a vest out there for everyone and the two we chose to feature on our list both over really different, but beneficial, features for runners.
Treadmills and Treadmill Desks
Treadmills are a great option to have at home, especially for those days you can't get out of the house. Treadmill desks are an excellent option for an office or home office. With both of these, you will want to make sure you get the speed and incline options you want. If you want Bluetooth connectivity and additional tracking, make sure to double check they offer those specs beforehand as well.
Wearable Equipment
With wearable equipment, you need to make sure that it offers a secure and snug fit. Look for adjustable features and whether or not the product allows for a full range of motion. With these, we also analyzed whether they had any reflective features for additional safety. We noted whether or not the product offered any storage options or pockets to store your valuables or belongings while you run.
Expert Interviews & Opinions
Most Important Criteria
(According to our experts opinion)
Experts Opinion
Editors Opinion
Users Opinion
By Default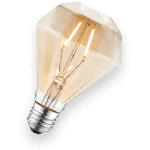 It's cold outside
We all have those days when we just don't want to leave the house. Now you don't have to feel guilty about it; just train at home. You will want to make sure the treadmill you get fits well in the room you intend to use it in. it is also advisable to make sure you can move it if need be.
Lower your impact
Running on a treadmill can cut down on your stress injuries and help for those who need low impact, but still love to run. Many modern treadmills today features special padding and cushioning features to help this and many others also feature shock absorption technology to make your runs safer and more enjoyable.
Simple or fancy
One of the first things you will need to decide before you go shopping for a new treadmill is how many features do you want or need? You can find cheap treadmills that do little more than track your speed and distance while you run. You can also find pricey models that track speed, distance, heart rate, calories burned, and much more. The features you want and need will have a big impact on how much you will ultimately end up paying for your new treadmill.
Other Factors to Consider


Effectiveness
When purchasing any type of running equipment, effectiveness is key! After all, not everything works for everyone, so we need to make sure what we spend our money on will work for us. You may have noticed that our list was pretty versatile and some products were repeated. This is because we wanted to make sure we offered all of our readers something they can use.
A lot of times when you think of running equipment you may just think of a treadmill, but running equipment is so much more than that. Effective running equipment will help you get your training in where you need and help you push yourself to the next level. You don't have to use any running equipment to run, but incorporating some into your running routine can be a total game changer depending on your goals.
At the end of the day, you need to evaluate what you want from your running equipment. If you want more of a challenge, you will love the weighted options and the training mask on our list because they will challenge your endurance and your stamina. If you want something you can use at home or in the office then you will find the treadmills and treadmill desk we suggest to be a perfect addition to your home.
All in all, you need to get running equipment that fits your needs and helps you achieve your goals. All of our selections are effective at what they were designed to do, but will it be an effective option for you?


Durability
Durability is another important factor you need to remember to consider because at the end of the day we all want something that will last us a while. Not only do we need to make sure we are getting our money's worth, but when we find a product we love and that helps us we really want it to last.
When we looked at durability we made sure to check out reviews by real-life users. This allowed us to get a look at how each product holds up to the test of time and whether or not there were any durability issue or special circumstances. While doing this, we found that one of the most important factors in durability is not just the product itself but actually how well you take care of it. If you want to get the most of your running equipment, then you need to make sure to follow the care instructions provided by the manufacturer.
Here we also took a look at what each product was made of. With treadmills, we analyzed the running belts and whether or not the manufacturer offered any warranties for unexpected incidences—warranties are often a great sign of how durable a product can be because the manufacturer stands behind their product, ready to cover incidentals.
With the weighted vests and other wearables we examined what type of material or fabric they were made of and whether or not their stitching was reinforced for added durability. We also took a look at how they did with outdoor elements and how they stood continuous exposure to sweat and consistent use.
Frequently Asked Questions
q:

What running equipment do I need?

a:

The best running equipment that is suitable for runners is the treadmill that is great for practice as a runner. Having the right treadmill is a very great idea as this will ensure that the athlete can get the best results that are desired.
q:

Where can I get running equipment?

a:

Most running gear stores have any running equipment that one can need. Ensure you do great research as to which one you need then you can approach great running equipment that will be able to serve you as you wish.
q:

How do maintain my running equipment?

a:

Maintaining an equipment needs to know a lot of things, how it is operate and what operates it, you need to know things like once used it should be plugged out of the socket to avoid burning risks,you need to ensure that it is not overused as overusing might result in overheating that can make it unsafe for use. Make sure you get all the right things in the right place.
q:

How often should I use my equipment?

a:

To ensure that the equipment is not overused, as this will bring about overheating that with time can cause the malfunction of the equipment to ensure you use it maybe once a day first as you get used to it. Also, you need to to have a fixed time of using it and this should not change as the brain can make an adjustment to be using it whenever the time comes.
Subscribe to our newsletters