10 Best Running Caps Reviewed
last updated:
Mar 05, 2020
If you are trying to build your running arsenal, one of the best running hats is an absolute must-have! If you've never given a running cap a shot, you definitely need to give one a shot!
Caps and hats are one of the most popular running accessories—they're useful,
protect you from the sun
, and some will even make you more visible at night. They provide special UPF protection, absorb your sweat, and provide you with the proper ventilation. They are so popular that the options are almost endless, so we decided to find the best options currently available. Here we have compiled a list of the top rated running caps on the market; we hope you enjoy our review and find your next favorite!
Take a look at our top picks below!
This is the best product on our list that is currently in stock:

Salomon Air Logo
Why is it better?
Available in several colors
In a
Hurry? Editors choice:

Test Winner: Salomon Air Logo

4
Researched Sources
2.5k
Reviews Considered
10
Hours Researching
17
Products Evaluated
Size
Breathability
Features
Durability
By Default
Criteria Used for Evaluation


Size
How many times do you find a perfect product but then realize that it doesn't fit? This is one of the saddest moments while shopping. As we know this feeling very well, we want to raise the issue of a good fit. Let's be clear, if you go to the store and you see the product that looks like the best cap you have ever seen, try it! Many customers that shop in store, they are sometimes so absorbed by the beauty of the product that they forget to do the most important thing- try it. When you put your cap on, you should feel well in it. The key to success is size. Choosing too small cap may have an impact on blood flow. Choosing the cup that is too big will make it very possible that it will fall down and you will lose it. Producers know that every head is different. It's not all about how big the head is.
If the cap doesn't fit, don't waste your time. Spending money on the cap with a bad fit will only give you less comfort during running. Many runners search for the snug fit and this is the best option. There is one thing that many runners forget about as it's not very obvious for them. When you search for the best running cap, you need to check if you are not allergic to any of the material used in the running hat.
When we review our products, we read that many buyers have problems with allergies. We know that it is only a cap and it doesn't cover a big part of the body, but it can still have a bad effect on your running performance. The most common symptoms are a rash on the skin and blisters. It's usually visible the most on the forehead. The most popular reason for this is an allergy to polyester. Many runners aren't even aware that they suffer from this allergy. If you happen to have a rush or something connected with allergy, you should stop wearing the cap. You should see the doctor and ask for advice.
This is a factor that we wouldn't have put on our list if we hadn't read the complaints of the buyers. Can you imagine that some runners complain about the weight of the cap? Well, it may be funny for you at first, but when you purchase your cap and it will be too heavy, you will realize that weight is also an important thing. Runners who are used to running without the cap, when they try the cap for the first time, they say that the cap is too bulky. Usually, caps aren't very heavy but it's rather the case of getting used to wearing a cap.
People with very thick hair complain that when they put the cap on, they feel like they were wearing the helmet. It is also kind problematic for people who used to wear very lightweight caps, not created for running but for normal use As running caps have more professional features, they may be much heavier than the normal ones. It's all about getting used to it and remember that when you run a lot of kilometers, in the last minutes of a run, you will feel like everything is so heavy.


Breathability
Here comes the factor that is very important. Many runners have big problems with sweating. This is not something rare and good air flow can help them to perform better. An open mesh construction will work perfectly for you. This will help your head and brain to 'breathe.' You may not think about it right now, but when you run and you have this airflow, this is an amazing experience. Ventilation is also a very important factor in your health. Overheating is the common issue that runners struggle with.
Even if you run a few kilometers, your body's temperature starts to rise and this may result in health problems. You can lose consciousness and it has also a very bad impact on your running performance. So as you see, cap with good ventilation is a must-have. At first, we had an idea to match this to connect this factor with ventilation. These two things work together to make the runner feel more comfortable. These two things also prevent from appearing of the strange smell. The good transfer of moisture will give you much more comfortable than you may think.


Features
Features are an important factor to consider when looking for the best running cap for you--after all, you need to make sure that you get a cap that fits just the way you want it to. When we took a look at the features each of the caps we considered we took several factors into consideration, check them out below!
Do you need a clasp?
Many people don't know how crucial the clasp really is. This is one of the most functional features in the cap. You must be aware that not every cap has a clasp. We really recommend purchasing the cap with clasp for some reasons. First, you can adjust the tightness. This is the key to good wearing. Even if you purchase the wrong size, there is a big possibility that when you use a clasp with Adjustable Velcro closure at back, the cap will fit you well. The other function of the clasp is very useful for those who have long hair. If you struggle with keeping your hair in one place during running and you don't want your ponytail to move from side to side, put the ponytail through the clasp and the problem is solved.
What about the brim?
This is the feature of the cap that will have the biggest impact on your comfort and performance. The brim is the real life-saver for those who hate being blinded by the sun. The brim will provide a lot of shade on your face. We know that the sun rays are very unpleasant for runners, runners aren't able to see well. This may lead to very dangerous situations. Brims are very different. Run brims are perfect for runners who want to have a shade on the whole face and they will be better for rain. If you don't need a long brim, finding a cap with short one will also not be a problem.
What about the weather conditions and the seasons?
People over the centuries were dealing with hard weather conditions. Nature is not always friendly to runners. This is why you need to evaluate all the possibilities that can ruin your running. Let's start with considering when you are going to use the cap. Most runners use them the whole year but the most popular season for caps is summer. When the sun is shining, running becomes very hard as sometimes you can't see a lot of things. During the summer, the temperatures are very high and you must be prepared for this.
Something which is constructed of moisture wicking material will be the best bet, as you don't want to feel sweaty. In the areas where the temperatures are very high, you need to purchase the cup that has breathable mesh for better airflow. When you plan to use the cap in more colder seasons like autumn or winter, you must also remember about few things. It is advisable to purchase the cap which the level of thickness is high. Thick running caps will provide more warmth. What you need also to think about the rain. Downpours are one of the biggest obstacles for runners. Although most of the runners decide to stay at home or use a treadmill, there are some that aren't afraid of rain and really enjoy it. A water-resistant cap will be the best choice.


Durability
Here comes the factor that may be the most important. How many times have you bought something that didn't last for a long time? We really know this experience and that is why we really appreciate if the product is durable. The one thing that is very hard to stand is that we can't check the durability of the product before purchasing it. We can't take a cap home and check for how long it would last. But don't worry, here comes the help. If you need to know is it worth to buy a cap and how durable it is- read online reviews.
We really recommend reading the reviews from Amazon. They are written by people, customers, who purchased the product and are able to say how long did the product last. When you decide to purchase the product, it's really useful to observe the product before and after the first washing. We know that it may take some time for the first washing to come but it's a very good way to check not only the durability of the cap but also its quality.
Choosing the cap that will work perfectly and will make you feel comfortable is a very complicated task. Runners who have been running for a long time, they are aware that buying running tools and clothes isn't always the pleasure. Everyone at least purchased a product that didn't come up to expectations. This is why many runners search for caps with the possibility of giving it back. A guarantee is a real must-have for many of them. We know that running caps are hard to damage and in most cases, you don't need to ask for a new one.
However, there are situations when the product must be returned. We know that sometimes, there are problems in a factory and you receive the product that for example doesn't have a strap to tighten ( and it was supposed to have in the description of the product) or the color is different from the one you wanted. We really recommend checking if the product has a guarantee and are there any additional costs if you want to return it.
Expert Interviews & Opinions
Most Important Criteria
(According to our experts opinion)
Experts Opinion
Editors Opinion
Users Opinion
By Default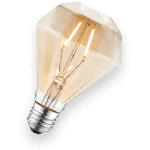 Get the right fit
When it comes to finding the best running cap, a lot of it boils down to finding a cap that fits well and stays in place. Several factors can come into play when it comes to the fit of your cap. Your hair is one of the biggest factors as thick hair, long hair, ponytails, and the like can affect how your cap fits. The side of your head will also affect what size you need and if you get the wrong size it can affect how well it fits. The final factor to consider is the materials used in the cap - some stretch and others do not and some allow for adjustable fitting while others do not.
Other Factors to Consider


Materials
The material is very important as the factor that has the biggest impact on a runner's comfort. It must keep the cool well and be breathable. That is why many producers decide to create running hats with breathable mesh. This will boost your comfort and will give you more enjoyment for running. Polyester is the most popular material chosen by the producers. Why? Because it is really breathable and it's moisture wicking. It is also very priced for quick drying. When it comes to choosing the material, it's advisable to touch it before the purchase.
Some materials are very rigid and are terrible for many users. The additional thing that many users search for is SPF. This was created to protect from the Sun. You must also be aware that cheap materials are prone to smell bad after a few uses. There are two kinds of materials. First one is very flexible, it is said to be very comfortable. However, some runners said that the cap doesn't stay in one place and that's horrible for them. A snug fit is the best one because it will let your cap to stay in one place. You also don't need to worry when you start sweating, as most caps like that have a moisture-wicking function.


Value
When you check all the important parameters, the last thing that you should do is to check the price. There are many producers of the caps on the market so you can choose from many. While considering the price, you must be aware of what you pay for. It is obvious that breathable and very high-quality materials will be more expensive than those which aren't as moisture wicking and ventilated as the expensive ones. If you want a good running cap, you need to invest some money. However, the most expensive caps aren't always the best ones.
What many runners forget about is that some companies, those very popular, exclusive, offer higher prices also because of the prestige. It means that even if the product isn't very high quality, you pay even a 30 or 40 dollars more for the logo and prestige. Of course, this prestige doesn't come from nowhere; in many cases, companies like that offer the best products on the market. We would recommend checking the price at the end, first you need to check whether the cap really works for you. It's useless to pay a lot of dollars for a thing that won't work.


Accessories
This is the factor that may be funny for some runners. Who cares about the logo and where it is. You would be surprised how many people pay attention to a logo. We've got two groups of people. In the first group, there are people that want to show that they're wearing an expensive and exclusive cap so for them, the logo must be very visible, usually in the front. There is also the other group and we must say that we appreciate these group more. In this group, people while searching for the product, they don't care about how big or visible the logo is.
All they care about is the quality and this is very reasonable. Some producers really exaggerate with the logos, they create them so big that they are visible from the very long distance even though the logo is placed on the cap. We talk about it because many runners forget that quality is the most important factor, not the logo. What's the funniest about this is that some people look for cheap products of brands like Adidas or Nike and they purchase the fakes. We really recommend to put the quality above the logo and remember that when the logo is too big and visible, it ruins the proportion of the look.
Frequently Asked Questions
q:

What are the advantages of using a running cap?

a:

This is a very good question. Running in the cap has many advantages. At first, it helps to protect from the sun rays. It makes the road more visible but this is not the only function. It also helps to prevent the head area from overheating. When you run, you may have a problem with wind resistance. Sometimes the wind is so strong that the little pieces fly and it's good to have a cap to protect the face. This is also a good way to protect yourself from the rain. The cap also gives you warmth when the temperatures are really low.
q:

How do I choose the best cap for me?

a:

We know from our readers that people with bigger heads have a lot of problems with choosing the best. We are aware that it may be really hard for you to choose a cap and we will try to help you. The first thing that you should do is to purchase your cap in the store. Searching for a running cap online is a good option only when there aren't any bigger sizes available in the store. We know that the shop may be far from your home but unfortunately, this will be the best option for you. The next thing that is a must-have for you is a Velcro strap- we mean that you really need the clasp.

Because of this, you can easily adjust the tightness and even if the size is still too small, you can loosen the strap and then maybe it will be good for you. If nothing works here, we know that there are some manufacturers that design the cap on order. It means that they take the measurement of your head and create the cap that will fit perfectly for you. Although it is a great option because it will make you feel very comfortable, we still recommend searching in local stores. This is because caps made on order are so expensive that in most cases, you will prefer to choose something less comfortable from the local store.
q:

Can I still use my sunglasses with my running cap?

a:

Nobody said that you need to choose between running cap and sunglasses. The combination of both is a guarantee of good sun protection. However, wearing only sunglasses may not have a good impact on your performance. Caps prevent from overheating. If you wear only sunglasses, your head is still prone to sun rays and in very warm areas it may cause that you will faint. Brim in the cap also gives you additional shade and helps you to see better.
Subscribe to our newsletters