12 Best Running Headlamps Reviewed & Compared
last updated
Jan 03, 2019
There are plenty of reasons to favor
night
running. The decrease in temperature is generally appealing, and it also might just be more convenient for you to run at night if you have a day job or kids. But night running can be riskier due to the limited visibility, both yours and of those around you. Fortunately, this is where headlamps come into play: not only do they improve your ability to see
obstacles
and other dangers in your path but they also make you more visible to others, namely drivers, who may pose a danger if they don't notice you. Below you can find the absolute best
headlamps
out there for your night running needs, so read on to find the perfect one for you!
In a Hurry? The test winner after 18 hrs of research
Black Diamond Spot
Why is it better?
Affordable
Easy to take off and put on
In a
Hurry? Editors choice:
Test Winner: Black Diamond Spot

17
Researched Sources
1650
Reviews Considered
18
Hours Researching
22
Products Evaluated
Use
Battery Life
Versatility
Weight
Features
By Default
In Depth Review Top 10
Black Diamond Spot
Petzl TIKKA
Princeton Tec Remix
Petzl NAO
Vitchelo V800
Foxelli Rechargeable
Petzl REACTIK+
Yalumi Spark
Black Diamond Sprinter
Petzl Pixa 3 Pro Rechargeable
Table of contents
Criteria Used for Evaluation
Other Factors to Consider
Frequently Asked Questions
Sources
Top 10 Running Headlamps
Affordable
Easy to take off and put on
Basic design and features
Band can be a little uncomfortable
The Black Diamond Spot is by far the most affordable option available. However, being the most affordable option doesn't mean it sacrifices comfort or other excellent and necessary features. This headlamp has been around for a long time, but has recently been redesigned. Its update version is by far an excellent option for your nightly runs and is sure to offer what you need.
Read more
This headlamp is a popular choice among runners--it is comfortable, durable, affordable, and bright.
The Spot offers 300 Lumens at full capacity and utilizes PowerTap technology for you to transition between lighting settings. It also comes equipped with several lighting settings: full-capacity, dimming, strobe, red night-vision, and lock mode. It also comes with a Brightness Memory option--so you don't have to switch through all of the lighting options to get to your previous one.
This headlamp is also weather and water resistant. In fact, it can be submerged in water for a continuous 30 minutes! If you get stuck in a downpour you won't have to worry about your headlamp giving out on you!
Three simple but effective lighting modes
Water resistant, 3 year manufacturer guarantee
Washable headband
Glow in the dark system for easy location when not in use
An overhead strap would be a great improvment
A classic time-tested headlamp, the Petzl Tikka is a great go to for urban running. Boasting a plentiful 100 lumen brightness and user friendly design — the Tikka deserves its status as a household name.
Read more
The Tikka headlamp is yet another compact lightweight set engineered by Petzl that delivers top-notch quality. It is definitely on the lower end of the pay scale when looking at its competitors. With 200 lumens brightness and wide beam capability, this headlamp brings plenty to the table; or should we say head.
A favorable bonus among its users is the glow in the dark locator that self-charges when not in use to easily find the headlamp in the dark. When shining, the Tikka offers three lighting modes for proximity, movement and distance vision. The red lighting will not blind other members in the group and preserves night vision.
The Petzl Tikka is a hybrid headlamp, meaning that it can be powered by standard batteries and is compatible with the Petzl CORE rechargeable batteries. Its lightweight durable features make it weather resistant, breaking the scale at just 3 ounces. On the highest level, the headlamp illumination can range up to 80 meters and last nearly 250 hours on the lowest setting.
The user-friendliness is made available by the simple push-button system for fast lighting selection. The standard lighting technology beam will switch to a reserve setting when batteries are getting low to preserve the remaining battery life.


Simple design
Powerful beam
Short battery life in some situations
The Princeton Tec Remix headlamp is a simple and affordable option that will get the job done and provide you with the necessary lighting you need during your nightly runs.
Read more
These headlamps are perfect for runners who love to run in muddier terrains and also need sufficient lighting. They can work in any environment and are weather and water resistant.
It also comes in different lighting capabilities of 70, 100, 125, and 150 lumens--so you can adjust it to what you need at any present moment. It utilizes AAA batteries and can last for up to 150 hours.
Reactive Lighting adjusts automatically to low-lighting situations
Two lighting modes for maximum brightness and enhanced burn time
Lightweight
Rechargeable battery with USB connection
The NAO headlamp line is one of the most interactive products on the market. It can adapt instantly to lighting needs with a light sensor and features a USB connection for a quick recharge. Long and short ranges are no task for the Petzl NAO. The top-tier functions included make this a go-to product for those embarking on nighttime activities.
Read more
The automatic brightness setting featured on the Petzl NAO comes in extremely handy for those who need light in no-hands situations. Its reactive lighting technology adapts instantly to the surrounding environment while saving the battery life in the process. This headlamp performs well even under low-temperature situations and features a USB connection for easy recharge.
Two lighting modes include the Max Power level and the Max Autonomy for brightness and burn time. It is an extremely lightweight headlamp coming in on the scale at just 6.5 ounces while offering up to 135 meters of beam distance. This product is compatible with all USB chargers and Lithium-ion rechargeable batteries. If you are in a pinch, the headlamp also takes two AAA and LR03 batteries at a reduced performance.
When you're done for the night and need to store the headlamp, the lock function helps avoid accidentally turning on the light when not in use. It offers extreme user comfort and is ideal for no-hands lighting activities.


Lightweight
Comfortable
Powerful 168-lumen beam
Six light modes
Separate switches for colored lights
Some products delivered with different color headband
This feature packed option has six light modes, a comfortable and secure head strap, 168-lumen bulbs for a super bright light, and the company even donates part of their profits to help sustainable water projects for people living in rural Bolivia. There's also a 60-day money back guarantee that proves this brand stands behind their products.
Read more
Use and Battery Life
This is great for running because it has one of the best strap systems out there which really keeps it secure on your head. It also has six light modes, including a red light to help you maintain your night vision. Users said the battery life is good and lives up to the 120 hours the company rates it at.
Versatility and Weight
With its six different light modes, this product is one of the most versatile on our list. It's perfect for running and great for hiking and camping, emergency lighting, or working on projects at home where you might need some extra light. At just four ounces this is one of the lightest on our list and won't weigh you down or jostle on your head as you run.
Features
This product has six light modes including red and blue lights, including a separate switch for the colored lights which users thought was a thoughtful touch. It's also highly water resistant and does a good job of working well and holding battery life in cold weather.


Very lightweight
Rechargeable via USB
Weather resistant
Bright 168-lumen bulbs
Batteries don't last as long as manufacturer claims
USB cables and charging stations are everywhere these days so we decided to add an option to our list that is rechargeable through USB. This one is also super lightweight, durable, and has an array of lighting options. You can also get it in one of eight colors to match the rest of your running wardrobe. This brand isn't as well known as some others on the list but several people commented that the quality is the same or better and they've switched products because it also comes at a much better price.
Read more
Use and Battery Life
This product is perfect for runners, hikers, campers, or as an emergency source of light to keep in your car or garage. It's so light that it's a great option for running and it won't jostle or bounce on your head. The company claims 40 hours of burn time for each charge with the included USB cable, but users found it was substantially less, closer to ten hours on average. The benefit of not having to continually buy new batteries made most customers happy.
Versatility and Weight
This one can be used for any activities where you need light and for your hands to be free. It's one of the best headlamps for running because of its lightweight which is only 2.4 ounces, making it one of the lightest on our list.
Features
This one has several light modes including red light, a tilting head, 168-lumen bulbs, and is weather resistant. Of course it's also rechargeable with the included USB cable.
Lightweight
Easy to Wear
Durable Design
Can be a little uncomfortable to some
The Petzl REACTIK+ headlamp is a lightweight option that comes packed with useful features that are sure to keep your nightly runs safe, comfortable, and well-lit. This 300-lumen headlamp comes equipped with a multiple beam lighting feature, is water resistant, and uses reactive technology to adjust its the intensity of its lighting to your surroundings.
Read more
This 300 Lumen running headlamp is a perfect option for all nighttime runners--whether you are on a trail or your neighborhood streets, this lamp's features is sure to fit all of your needs.
The best feature this headlamp has to offer is its reactive lighting technology. This allows the lamp to adjust its lighting and brightness to your surrounding (with maximum lighting being 300 Lumen). This allows you to focus on your run without having to manually adjust your lighting as well as extensively save your battery life--making this option a much more energy efficient headlamp.
Its Bluetooth capability allows you to communicate with others through Morse code as well as track your battery life during your runs. You can also preset your lighting yourself and double check that you have enough lighting for specific distances and locations.
Another excellent feature is that it is weather resistant--so you can rely on it when the weather surprises you or catches you off guard.
At full capacity, this headlamp has a 2.5-hour battery life, a 5-hour battery life when used in standard mode, and a 10-hour battery when using its maximum autonomy mode option.


Bright
Lightweight
Long battery life
Affordable
This product is lightweight and the 105 lumen bulbs throw a nice bright beam, although some thought the effective lighted area to be wider. It has three modes: economy, bright, and strobe and has excellent battery life and even include three AAA batteries to get you started. This one is also weather resistant.
Read more
Use and Battery Life
This is best for ultra-marathoners who need something with the battery life to last during the all night sections of their race. It's also great for hiking and camping and at its value price it's not a bad idea to buy a couple extra to keep in the car or somewhere handy around the house. Battery life is excellent as evidenced by good reviews, and it gets 187 hours of life on economy mode and 95 hours of burn on bright mode.
Versatility and Weight
This is a useful option, and its water resistant features expand the things you can use it for, although some users felt this would have been increased if they included a strap for the top of the head for further stabilization. This option weighs just 2.7 ounces making it great for running, especially long distances.
Features
This product has been compared to Petzl products in its performance, but with pared down features. This one has three light modes: economy, bright, and strobe, is water-resistant, and also has a lock for the on/off switch that the user can engage to keep it from accidentally turning on in your pack which users felt was a useful and thoughtful feature.
9

. Black Diamond Sprinter
Easy to put on
User-friendly design
Battery can be a bit short-lived
The Black Diamond Sprinter headlamp is another lightweight and affordable option that has a 200 Lumen capacity. This headlamp is a perfect option for nighttime running and is both comfortable and efficient--so you can't go wrong with this one!
Read more
This headlamp is really popular among runners--it is affordable, comfortable, and lightweight.
It comes with a rechargeable battery and a perfectly balanced and adjustable headband--so you don't have to worry about constantly adjusting it during your runs.
Its' best safety feature is its rear red taillight strobe--for maximum visibility at night.
This lamp also uses PowerTap technology to provide different lighting settings and beam intensity.
10

. Petzl Pixa 3 Pro Rechargeable


Rechargeable lithium-ion polymer battery pack
Attaches easy to just about anything
Built for heavy duty, not fragile
Washable elastic headband
Priced a little higher
Not the lightest weight model
The headline for this lamp is performance and longevity (rechargeable). Crush resistant up to 80 kgs, this 50-lumen beacon is good for an early morning run, a crawl space project or a camping trip. Give it a try today!
Read more
The fully adjustable LED multi-beam light allows you to adapt to all types of situations and movements for close-up and long-range vision. It features three lighting modes to illuminate what is in front of you depending on the distance and proximity.
The battery life on the Petzl Pixa 3 Pro is unmatched. Two AA batteries can last up to 12 hours if used on lower settings. The headlamp also includes a battery indicator light that will alert you when your batteries are running low. As the AA batteries near the end of their lifespan, the headlamp will continue to shine on the 15m beam setting for an additional 10 hours. Furthermore, a battery case is included that is compatible with several rechargeable lithium batteries. You are not going to have to worry about losing light for a very long time.
This headlamp is very lightweight and has excellent durable qualities for fall resistance. Its versatile design allows you to rotate the beacon up to 45 degrees to point the beam where you need it. The removable back mounting plate provides preferential placement on flat surfaces for lighting in tight spaces.
Illuminate the space in front of you for up to 55 meters with this 10-ounce headlamp. It is extremely reliable, user-friendly and can withstand falls up to 6.6 ft and crushing weights of up to 80 kg.
Criteria Used for Evaluation

Use
What types of runs do you usually go on at night time? Are you a trail runner who won't have any light at all? Do you run in more of an urban environment at night where there will be a decent amount of city lighting? Whatever your style, the headlamp must fit your purpose. Obviously the brighter the better, but knowing the environment you run in will help you invest in the right headlamp for your intended use.
Additionally, the max beam reach of the headlamp is another important factor. There is a big difference for those who need to see 15 meters in front compared to those who may only need to see a few feet in front of them. Either way it's important to understand what your situation is.
Choose a headlamp with the right beam type for you. A flood or wide type is good for close up situations not really for distance. Spot, focused or narrow types is great for long-distance because it is a tight beam. This is ideal for dark trail runs. Lastly the food or spot type offers the most versatile of these options. Usually they include a little bit of everything.

Battery Life
Battery life is an essential part of our considerations about what goes on this list. It goes beyond assessing standard battery life. Something that underperforms has no chance at placement and a headlamp with average battery life would have to stand out in some extraordinary way to earn a second glance. For the best of the best, only lamps with exceptional battery life will earn a spot on the list.
We also have a rechargeable lamp on this list. We understand that charging a headlamp is not always accessible to everyone and favoring a lamp with exchangeable batteries is a matter of convenience. To this point we consider lamps that show exceptional efficiency when it comes to their battery usage, using what they have longer and requiring less changeover.

Versatility
Headlamps need to be as versatile as you are as an athlete. We made sure to include some of the most durable, weatherproof headlamps on the market. In reality almost every headlamps is not made only for running but for a variety of activities. Because of this, runners can reap plenty of benefits from the variety of characteristics.
For the most part, every headlamp can withstand a decent amount of water. If these lamps can go up to a meter underwater for up to thirty minutes they are going to be able to stand pretty wet running conditions. They can take on the cold very well so those living in chillier zones of the world won't have to worry. For those in hotter areas, the listed headlamps are not going to overheat on you.

Weight
All in all weight is probably going to be the number one thing your looking at next to the brightness of the lamp. Your run will most likely be a lot more comfortable the lighter the headlamp. We did include a couple different "heavyweights" compared to others, but it also depends on your preference.
The headlamps with added material on top, known as the overhead strap, will provide a bit more stability. If you run on a little bit more uneven trails than that may be a good option for you. Our list contains a good mix of both heavier and lighter weighted bands. We made sure that the lightweight lamps that made the list also provided an ample amount of stability. You're not going to want to have to adjust your headlamp on run. Ideally you want to choose one that really feels like you aren't wearing one.

Features
Any extra features that are provided by one of these running head lights helps them to stand out from the sea of similar products on the market. These features can range from simple design-related improvements such as extra stability through additional head straps. However, it can also take the form of additional features such as a brighter light, more lights along the sides, or some kind of smart functionality/Bluetooth connectivity.
Expert Interviews & Opinions
Most Important Criteria
(According to our experts opinion)
Experts Opinion
Editors Opinion
Users Opinion
By Default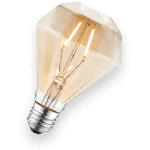 Look For A Good Warranty
With any electronic products and accessories, it's always a good idea to look for one that offers a generous warranty. There are many small parts in running lamps and other light sources that can break surprisingly easily and cause problems with functionality. In order to avoid feeling as though you've wasted your money, finding manufacturers who will repair or replace these items is a good strategy.
Be Polite!
Since running headlamps are intended for use in order to keep you safe, it makes sense that your well-being should be the top priority while using them. However, it's not a bad idea to make the effort to avoid shining your light into the eyes of other pedestrians, or drivers if you're jogging alongside the road since it can blind them and potentially lead to more safety issues.
Other Factors to Consider

Ease of Use
User-friendliness is a huge advantage when picking your headlamp. We made sure to pick simple options with easy to press buttons. Many of the headlamps are also easy to navigate with gloves on if you are in the cold.

Advanced Features
Another factor to look at depending on your situation is the headlamps with self-adjusting brightness. When you're running you want to really be as hands free as possible even if it saves you from pressing a button less than you need to. Several headlamps were chosen for their self-dimming and self-brightening features.

Responsiveness
Most of these headlamps offer a great amount of brightness levels and mode. Again versatility will always help out and can never hurt. Know the modes. Strobe or flash mode is great as an emergency blinker. Some of these lamps offer different colored blinking lights as well. Low is the standard mode used for easier trails and safest the most amount of battery life. The high mode is great for super dark areas and can really illuminate your surroundings for quality vision. Tilt features are a great plus to your headlamp as well. Choosing a headlamp that can tilt up or down can come in very handy in plenty of situations.

Value
Finally, price is an important factor to take note of. A few of these headlamps are very economical and can easily get the job done depending on your situation. If you are a runner who stays on fairly well-lit streets there isn't much of a reason to go with a headlamp that has all the bells and whistles. Take these factors into consideration and you will be able to pick out the perfect headlamp fairly easily
Frequently Asked Questions
q:
How well do headlamps deal with accidental drops?
a:
Generalizations about anything can be tricky but we believe we can confidently say that the headlamps we selected for this list, and most other quality lamps, will be able to endure an accidental fall or two or a brush with a rogue branch. This equipment was designed to be used outside and at night and was made to prevent and endure accidents.
q:
Can I wear these headlamps in rain and snow?
a:
You should always consult buying information and care instructions about the level of water resistance a piece of gear has before attempting any sort of wet running. Generally speaking, many headlamps are specifically designed for use outdoors so many of the models have waterproofing and can prove to be quite resilient.
q:
What is a good weight for running headlamp?
a:
Headlamps that come in at around 6 to 7 ounces are the perfect weight for running. If you are looking at lamps that weigh more than that then they are probably designed for hiking or working. If you can find a headlamp that weighs less it's probably worth considering. The lighter the headlamp the better it is for running.
q:
Does paying for more expensive headlamps mean better quality?
a:
We at Runnerclick will never equate price to quality. To do so would contradict the numerous articles we have based around affordable and accessible running gear. When it comes to paying more you aren't always for paying for higher quality. Sometimes you are paying for a brand name, other times you will be paying for features. To avoid paying more needlessly, always consult buying guides like this one and reviews.
When it comes to paying for additional features sometimes it is worthwhile to you in terms of investment. You might be getting stuff you genuinely need. Other times it's just extras that will not help you it all. It really depends on your circumstances. We recommend seriously thinking through your shopping needs and paying attention to what the lamp, or other gear, has to offer and assessing what you are really paying for.
q:
What features are especially important for runners?
a:
The most important thing for runners to consider when shopping for a headlamp is that weight. Heavier products are most likely to be uncomfortable, but also to jostle and shake around while you run. Long battery life is another great feature for runners because you don't want to worry about your batteries dying in the middle of a night run.
Subscribe to our newsletters