Best Running Heart Rate Trackers & Monitors Tested
last updated
Oct 11, 2019
If you are on the hunt for the top heart rate monitors, then you are in luck. Today we're reviewing heart rate trackers for runners.
Running is a great way to improve your stamina and endurance a well as ensure that you are
staying healthy
. It is something almost everyone can do and using one of the best running heart rate monitors will help you improve your performance even more.
At the end of the day, a good heart rate monitor for running will provide you with consistent and accurate numbers that will help you improve your performance so you can get better and faster. We extensively researched and reviewed our top picks below, to ensure we gave you the best of the best.
Enjoy!
In a Hurry? The test winner after 9 hrs of research

Scosche Rhythm+
Why is it better?
Comfortable armband strap
Lightweight and breathable
Works with most popular fitness apps
Sweatproof and waterproof
Measures distance, pace, and more
Bluetooth and ANT+ capabilities
8-hour battery life
In a
Hurry? Editors choice:

Test Winner: Scosche Rhythm+

5
Researched Sources
1.3K
Reviews Considered
9
Hours Researching
16
Products Evaluated
Accuracy
Features
Effectiveness
Advanced Features
Comfort
By Default
Best Running Heart Rate Monitors
Comfortable armband strap
Lightweight and breathable
Works with most popular fitness apps
Sweatproof and waterproof
Measures distance, pace, and more
Bluetooth and ANT+ capabilities
8-hour battery life
The Scosche Rhythm+ is a great HR monitor for those who enjoy using a variety of fitness tracker apps and don't want to bother with a chest strap monitor.
Read more
Accuracy
It has Bluetooth and ANT+ capabilities, accurately measuring speed, distance, pace, and heart rate.
Features
This heart rate monitor is both sweatproof and waterproof, so you don't have to worry about it getting destroyed if it gets wet. It is breathable and lightweight--it is also compatible with many fitness apps.
Effectiveness
According to user reviews, this heart rate monitor is one of the most effective selections you will have to choose from.
Advanced Features
When fully charged the monitor can last up to 8 hours but may be harder to charge when on the go. Because of this and the bright display, it may also be more difficult to use for those who want to use it to track a sleeping heart rate.
Comfort
The armband is lightweight and breathable and easy to wear. With Ip67 waterproof construction, it is ultra-resistant against sweat and submergible up to 1 meter.
Pairs with over 50 different fitness tracking apps
Can count reps for you automatically
Has built in memory so you can track without your phone
Bluetooth 4.0 and ANT+ capability
IPX7 waterproof construction
Treadmill mode and running analytics
The Wahoo Fitness Tickr X is a high-performance follow-up to the original Wahoo heart rate monitor.
Read more
Accuracy
This one is incredibly accurate and syncs with the app to accurately track your data over time.
Features
Although slightly more expensive, it has many more features than is definitely worth the investment. With Bluetooth and ANT+ capabilities, it pairs with over 50 different fitness tracking apps and has 3rd party app compatibility.
Effectiveness
The chest band design isn't as convenient as an armband, but the internal memory means you can leave your smartphone behind and keep all your readings for later.
Advanced Features
Wahoo also has its own app that can count reps for you and provide a personalized running profile. The IPX7 waterproof construction means the monitor is submergible up to 5ft and is sweat resistant.
Comfort
Comfortable but not as stylish


Call, text, and calendar alerts
Sleep tracking and silent alarms
Real-time readings
GPS and Bluetooth capabilities
Connect to almost any fitness tracking app
Convenient wristband design
Interchangeable bands
Long battery life
Personalized readings and runner profile
Wrist readings are more likely to be inaccurate
The Fitbit Charge 2 is a fantastic fit in the Fitbit wristband line. It is compatible with most fitness tracking apps or you can use the Fitbit fitness app that provides a customizable runner profile where you can track your activity, log your meals, and plan your workouts.
Read more
Accuracy
Like all Fitbit trackers, this one is incredibly accurate and reliable. It not only tracks your heart rate but also several other metrics during your workouts and daily life.
Features
The battery life is impressive and means you can use your Fitbit all day and then wear it at night to track your sleep and wake with a silent alarm.
Effectiveness
Overall, this is more than a heart rate monitor and is really effective at providing you with accurate numbers.
Advanced Features
The OLED display allows you to receive call, text, and calendar alerts as well as see your readings in real-time.
Comfort
The wristband itself is interchangeable so you can personalize your style and fit.


Larger than average screen
Smart notification system
Wrist mounted heart sensor
Water resistant up to 30m
The Forerunner is not a budget watch
The Forerunner boasts full GPS tracking technology, a water-resistant body and, most importantly, the amazingly detailed/useful Garmin Connect software.
Read more
Accuracy
The real kicker though is that the Forerunner measures your resting heart rate and records data for all day use. Therefore it's the perfect companion for fitness freaks who want to know every accurate stat about their body.
Features
This one has excellent features for all athletes--from beginner to elite. It will monitor your heart rate 24/7 and also has a built-in GPS to accurately track and log your distance--this way you can log your pace and your mileage!
Effectiveness
This is a favorite among athletes and is so much more than a heart rate monitor, so make if you want an all-around fitness tracker that has an excellent heart rate monitor, then you will love this one.
Advanced Features
The Garmin Forerunner 235 will also send you notifications, text messages, and many other phone notifications.
Comfort
Really comfortable and adjustable, this Garmin is adjustable and secure fit.
Very accurate
Easy access battery case
Band designed with nubs so not to slip
Comfortable 
2 Quality apps
Battery life issues
Some technical/ connectivity issues with the app
The Polar H10 is the heart rate monitor for the runner looking for consistent performance.
Read more
Accuracy
The H10 has multiple apps you can access to help track your heart rate with noteworthy accuracy, although one of them requires to pay to access all its features.
Features
As far as features go, this is a more simple design. It comes with a battery case and comes with two different apps.
Effectiveness
Incredibly effective and easy to use, this heart rate monitor has a minimal learning curve.
Advanced Features
The H10 may not have the best battery life, but it allows for easy access to its battery case so this is an easily corrected issue.
Comfort
This HRM wears comfortably and is designed not to slip, which is good for an active runner. The H10 has its flaws but overall it is a reliable heart rate monitor.
Waterproof heart rate sensor
Compatible with Apple iPhone and Android devices
Accurate heart rate data, user friendly
Fits snugly and comfortably
Can sync with most gym equipment, treadmills, etc
Short battery life
Accurate readings unless battery is low
With over 4,000 (majority positive) reviews on Amazon, a great monitor to start with is the Polar H7.
Read more
Accuracy
This heart rate monitor provides live data feedback to compatible Bluetooth fitness tracker apps.
Features
The H7 includes a comfortable chest strap made from soft fabric and a waterproof heart rate sensor.
Effectiveness
Very similar to the previous selection, this heart rate monitor is effective and a perfect option for anyone who wants something simple and easy to use.
Advanced Features
Polar Gym Link connects with compatible gym equipment for indoor exercise time. Athletes can also program the monitor to count calories burned.
Comfort
While it isn't the most stylish, the Polar H7 is really comfortable and easy to use. It has an adjustable strap that fits both comfortably and securely.
Comfortable alternative to a chest band
GPS, Bluetooth, and bike computer
Comes in three unique colors
Ultra durable and secure tang closure strap
5 different workout zones with coded LED light display
Water and sweat resistant
MIO Link personalized fitness app
Track heart rate, speed, and pace
Wrist readings may be more inaccurate
No screen display
The MIO Link is a wristband heart monitor that offers a convenient alternative to chest band heart rate monitors for running.
Read more
Accuracy
This heart rate monitor is easy to use and really accurate. While you can't see everything it is tracking on the display, you can track your heart rate throughout your entire workout.
Features
The Bluetooth compatibility means you can use GPS, connect to bike computers, and use a variety of fitness tracker apps including the MIO Link specific fitness app.
Effectiveness
There is no screen display so you can't see your readings without your phone, but it does have LED lights that correspond with the 5 different workout zones available.
Advanced Features
It is water-resistant so you don't have to worry about sweat while you're tracking your heart rate, speed, and pace.
Comfort
It has a durable but flexible band in three different unique colors that fits with a secure double tang closure.


It is one of the lightest and smallest heart rate monitors making it easy to carry around on your wrist
Stores data when not in use and displays it later when needed
Supports the variability of the heart and gives the dynamics of running
The battery life is long, all depends on how you use it
Has very easily adjusted straps that makes it feel comfortable when having it on
Straps sometimes tear fast when mishandled--handle with a lot of care
This monitor was originally made for use with triathletes. Now it has become a great tool for everyday runners and athletes as well.
Read more
Accuracy
This heart monitor accurately tracks your heart rate and ensures you are able to accurately track your data over time.
Features
It has a nice memory storage enough to keep your info intact while in water and displays it once out. It supports the variability of the heart and gives the dynamics of the running session.
Effectiveness
If you want an effective heart rate monitor, you will love this simple and extremely effective model by Garmin.
Advanced Features
It has a long battery life of up to 10 months when the training per day is approximately an hour. It also has the ability to connect to your wireless devices.
Comfort
It is the lightest and smallest of the Garmin collection monitors. Having comfortable and easily adjustable straps makes this monitor highly likable.
Lightweight
Sleek design
External Heart Rate strap for more accurate readings
GPS capability
Sync, track, and share data with Bluetooth connection
Short battery life
Storage fills quickly
Only usefull for running and treadmills
TomTom is a company that empowers movement. Whether it's a GPS for your car or your wrist, TomTom will accurately log where and how far you've traveled.
Read more
Accuracy
This TomTom watches accurately tracks your heart rate and easily pairs with an external heart rate monitor for increased tracking.
Features
Sync with TomTom MySports or one of many other Bluetooth wireless fitness tracking apps. Simply recharge with the included USB charging cable.
Effectiveness
Data tracking includes time, distance, pace, calories burned, and location.
Advanced Features
The TomTom GPS + Heart Rate Monitor Watch takes your fitness to a higher level while keeping track of data and heart rate.
Comfort
The watch is lightweight and comfortable with easy-to-use one-button control.


Low price
Easy to use
Good for beginners 
Waterproof
Compatiable with a lot of equipment
Chest strap comfortable and flexiable
Issues with battery life/ replaceability
One button system can be difficult to manage
Limited memory
Varied results with accuracy
The Polar FT1 heart rate monitor is made for the athlete who isn't looking for anything too complicated, someone who appreciates more simplistic technology.
Read more
Accuracy
This heart rate monitor is pretty accurate and will ensure you can easily track your heart rate. It's larger display makes it easy to use and ensures you track your heart rate during your entire workout. It also comes with an optional chest strap for a more accurate reading.
Features
Made with a 1 button system that, while some have a bit of difficultly getting the hang of it, most call it easy and intuitive. The FT1 is also compatible with a lot of exercise equipment, providing accurate readings from anything it syncs up with.
Effectiveness
The one major drawback from an otherwise durable and accessible HRM is the battery can only be replaced by company technicians. Other than that issue, the FT1 is a solid and reliable heart rate monitor.
Advanced Features
This Polar heart rate monitor has a larger display to make it easier to read--so you don't have to scrunch up your eyes trying to read it. It also has a manual target setting, so you can adjust it to your choosing.
Comfort
The band is comfortable and the fit can be adjusted to most sizes.
Criteria Used for Evaluation
Expert Interviews & Opinions
Most Important Criteria
(According to our experts opinion)
Experts Opinion
Editors Opinion
Users Opinion
By Default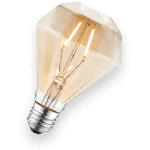 Style
Although the style is not the most important factor to consider, we know our readers want to look great too. When it comes to something wearable, there's nothing wrong with getting a heart rate monitor that looks stylish as long as it offers all of the features you need.
Waterproofing and Water-Resistant Features
If you are someone who likes to hit the great outdoors or incorporate water workouts into your routine, then you may want to look into some waterproof or water-resistant heart rate monitors to ensure that you get something that will hold up to your needs.
Other Factors to Consider


Ease of Use
As far as your heart rate monitor goes, you will want to make sure that you get a heart rate monitor that is easy enough for you to use or at least for you to get accustomed to. Make sure that you are clear about your technical skills and ability to adapt. However, it is important to note that most heart rate monitors are typically easy to use and never as advanced as say, the latest smartwatch.
It is important that if you get a heart rate monitor that is easy to set up. This especially goes for those of you who get a heart rate monitor that comes with a chest strap, which you will have to set up properly to ensure that you get accurate readings. For the most part, these are pretty easy to use but some people find that some are more difficult to use than others.
On the other hand, if you get a system without a chest strap, you will mostly need to look out for how to control the different features your heart rate monitor has to offer. Some are techier than others, so you may need to refer to your user manual and deal with a longer learning curve than you would with a simpler model.


Value
The overall value that your heart rate monitor brings to the table has to do with more than just the price. Rather, it has to do with everything they have to offer you--from how comfortable they are to how effective and accurate each heart rate monitor is. More importantly, you need to feel that your investment was worth it--no matter how cost-effective or expensive it may be.
However, it is also important to note here that the price plays a major role in the overall value of the heart rate monitor. We know a lot of our readers may be on a budget--or simply only want to spend a certain amount on their heart rate monitor. If this is you, then you, of course, will have to keep your budget in mind before you decide to get any of the heart rate monitors on our list.
At the end of the day, make sure that you keep your own needs and preference at the forefront when looking for the best heart rate monitor for you. You should feel it is worth every penny--no matter how expensive or affordable it may be. And, at the end of the day, you need to make sure that you get everything you hoped you would.
Frequently Asked Questions
q:

What kind of activities can I use a heart rate monitor for?

a:

All heart rate monitors can be used by anyone who is involved in any sporting activity. Those involved in jogging and walking can just use the HRM as much as the elite athletes and be able to track their recreational workout session. Hence get maximum satisfaction from their workout. Data collected helps in making sure there is full recovery of strength and the amount of endurance is steady.

Runners, short and long-distance, will need an HRM to make sure they reach their target zones during their training and keep the runner at the aerobic base when having easier workout sessions. Those involved in cycling can also keep track of their performance during tempo, endurance, and the interval rides. regardless of where you are riding your bike: trail, road or on a stationary trainer like a treadmill.

HRM for cyclists have some models that can offer feedback through a foot pod or the cadence sensor. Triathletes can also use the HRM, in their sessions. The best trackers for them are those that have features that are swim and cyclist related features. These features are like pace, the number of strokes, type of strokes and the distance covered.

Hikers, skiers, and climbers are not left out either, using an HRM helps them to keep track of their condition when at a peak ascent. Athletes and individuals focusing on weight loss. The HRM not only offers effective dietary regime to these people but it also helps in their daily normal workout sessions.

They show the number of calories burnt in each workout and can assist in reaching the fitness goal with regards to fat burning. Its also used to determine the amount of mass and muscles you have been able to gain. Athletes dealing with injuries also find the HRM to be usefully related to recovery time, this is not only for patients recuperating from cardiac-related incidents.
q:

I am a beginner and have never used a HRM before, is it important to keep track of my heart rate?

a:

If you are an athlete who would like to keep tabs on your average and normal heart rate then you could get one of this amazing sporting trackers. Something that can note your heart rate whenever you check your weight or sleeping, or just going through your daily activities in the office, home or gym.

You can either go for the more advanced HRMs or the basic ones suitable for one's general health (the type that monitors the pulse and counts). The trackers offer general health advantages and benefits to the users, however where they offer great dividends is during workout sessions and training.

Keeping track of ones bpm during any training session or workout enables the athlete to ensure that he or she is working out at the ideal intensity hence be able to achieve their fitness goals. The other advantage of adding a HRM is they help you in coming up and putting training schedule that's more goal-oriented, offering the combination of training sessions the correct intensities.

Especially useful for athletes who are recovering from injuries or preparing for a high-intensity sporting activity.
q:

What is the ideal budget for a good and reliable HRM?

a:

Knowing your budget is very crucial when shopping for any sporting gear. From around $40 an athlete can get a basic reliable HRM that is worn around the chest. The basic HRM can be paired with one's smartphones to ensure maximum efficiency in data collection and accuracy, you can get simple models like the Strava and the Endomondo.

If you are ready to go deeper into your pocket, you can get a high-end HRM that goes to as high as $600. This type of HRM is top-notch and has a range of high-quality features like a GPS, a built-in OHR. The amount an athlete is willing to spend on an HRM should depend on the seriousness of the training one is involved in, the efficiency of the tracker and one's fitness goals.

More elite and advanced athletes will look for something that offers in-depth data accuracy and analysis. But for beginners or those involved in general fitness workouts will opt for something that is more pocket-friendly and keeps track of one's progress. All in all, with a good budget you can get something that will suit you and help you with your fitness goals.
q:

How can I use a Heart Rate Monitor Before, During, And After My Workout?

a:

Below is a simple guide on how to use your heart rate monitor before, during and after the workout.

Before

Prior to the start of your workout, measure your resting heart rate. In order to effectively exercise, you must elevate your resting heart rate to your various zones: your target heart rate, maximum heart rate, and the levels in between.

During

Wear the heart rate monitor for the entirety of your workout. Notice how your heart rate fluctuates during different types and intensities of exercise. If possible, record your heart rates to use as a reference afterward. If you have a smartphone, there are many apps available that can record your heart rate while you exercise.

After

Following your workout, take a look at your active heart rate and compare it with your resting heart rate. Make a plan for your next workout to alternate zones and intensities.
q:

How should I clean my HRM?

a:

As always, it is important to consult any cleaning instructions provided with any equipment you have purchased. While you may be eager to wash a chest, head, arm, or wristband that has absorbed a lot of sweat, you should be cautious about immersing any part of your heart rate monitor unless you are absolutely certain it's waterproof.

It's important to note that even though the best running heart rate monitors are important in all sporting activities, it's not ideal for everyone. And it is highly advised for one to consult with their health provider if they plan on getting a heart rate monitor. This is because a medical professional can offer individualized heart rate information based on your medical history and fitness goals.
Subscribe to our newsletters