Best Running Heart Rate Trackers & Monitors
last updated:
Apr 07, 2021
If you are on the hunt for the top heart rate monitors, then you are in luck. Today we're reviewing heart rate trackers for runners.

Running is a great way to improve your stamina and endurance a well as ensuring that you are staying healthy. It is something almost everyone can do and using one of the best running heart rate monitors will help you improve your performance even more.

At the end of the day, a good heart rate monitor for running will provide you with consistent and accurate numbers that will help you improve your performance so you can get better and faster. We extensively researched and reviewed our top picks below, to ensure we gave you the best of the best.

Enjoy!
In a Hurry? The test winner after 9 hrs of research
Fitbit Charge 4
Why is it better?
Call, text, and calendar alerts
Sleep tracking and silent alarms
Real-time readings
GPS and Bluetooth
Connect to almost any fitness tracking app
Interchangeable bands
In a
Hurry? Editors choice:
Test Winner: Fitbit Charge 4

5
Researched Sources
1.3K
Reviews Considered
9
Hours Researching
16
Products Evaluated
Accuracy
Features
Effectiveness
Advanced Features
Comfort
By Default
Best Running Heart Rate Monitors
Criteria Used for Evaluation

Accuracy
When trying to pin down ways to improve your workout through fitness tracking, accuracy is key.
With a heart rate monitor, you can target specific beats per minute (bpm) in terms of calculated training, and add a bit of interest to your jog for the more casual runner. There are two basic formats that these devices come in. A chest strap and a watch or wristband. The wrist located monitors use optical sensors to detect the blood racing through your veins and calculate heart rate from there.
They've proven to be a new and exciting option in terms of monitors, but if you want true accuracy there still isn't much of a substitute for the chest strap. Having an efficient working out session is the main objective of any workout session.

Features
Your heart rate monitor should offer some key features to ensure it is accurate and reliable.
To ensure that we were providing our readers with the best heart rate monitors to choose from, there were several key features we made sure to look out for in each heart rate monitor that we considered. Take a look at the features and factors we took into consideration when it came to the basic features each heart rate monitor has to offer.
Pulse Points—Types of Monitors
These trackers are worn very close to the pulse points found on the athlete's body. It's best to always give a thought at where you want to wear your fitness tracker as this will determine their accuracy. Also, this will play an important role in determining the features you want your ideal HRM device to have and how the device will help you in achieving your fitness goals.
Some of the pulse points in the body are chest and wrists. Depending on the location of the pulse point there is a different type of HRM device for the pulse point. There are 3 types of pulse points heart rate monitors depending on where they are being worn (the pulse point).
Chest Strap Type of HRM Devices
HRM devices are worn around the chest using a chest strap and must have a wristwatch device to help collect accurate data. Though some more recent models have been developed with Bluetooth connectivity hence the easy display of data on the athlete's smartphone.
Wristwatch Type of HRM Device
They are the most preferred type of trackers. They resemble a normal fitness watch. They have a variety of designs and styles with regards to their functionality and have been on the market for long. To read data collected you only need to press a particular button or just touch the rim of the HRM device.
Continuous-Reading HRM Wristwatch
They are also worn on the wrists. These are more advanced devices and can offer correct and updated reading without using a chest strap. The watch is worn around the wrist just above the bone on your wrist and must have a snug fit; this will guarantee very correct and accurate data. The fit should be similar to that of your normal wristwatch.
Effectiveness
You need to be able to rely on your heart rate monitor whenever you use it, so take a look at how effective it is before you buy.
There are several different things your heart rate monitor should be able to do, and it should be able to do these things effectively.
Heart of the Matter – Targeting your Correct Workout Zone
The HRM device has three main important zones that it targets during exercise. These zones vary and hence have different rates, athletes are advised to know and understand the different workout zones. As this plays an important role in determining how effective their workout sessions are. The 3 zones include:
The Warm-up Workout Zone
This zone occurs when you begin your workout and the pulse rate starts to rise. Though it's important to note that the pulse rate normally ranges between 50% to 60% of the maximum. Ideal for beginners who are just starting to work out as it reduces chances of self-injury during a workout. This simply refers to low-intensity sporting activities.
The Fat-Burning Workout Zone
In this zone, the pulse rate of the heart is between 60% to 70% of the maximum level. Unlike the warm-up workout zone, you will need to exert yourself to a higher degree meaning you increase your workout intensity, the frequency of workout and duration of the workout. You continue enjoying all the health benefits associated with the warm-up workout zone and can burn more fat and calories.
The Cardio Workout Zone
In this level or workout zone, your pulse rate is ranging between 70% to 80% of the maximum pulse rate. This exercise intensity allows you to strengthen the cardiovascular system and be able to burn more fat and calories compared to the two previous zones. It's important to note that this zone also means more muscle burning which is ideal for those athletes who want to achieve the maximum fat reduction.
The basic models of HRM devices offer almost all of the 3 target workout zones. Devices that can be considered to be more advanced have 3 to 6 target workout zones. With the possibility of having multiple target workout zones, you have the comfort of pre-programing your HRM device for an option of many different workouts like aerobic, endurance & anaerobic variations.
Advanced Features
Advanced features and options can really make or break the value of any heart rate monitor.
The basic kind of HRM trackers can time your exercises/workout and also give you constant and continuous data that shows whether your pulse rate is high, average or low during your entire workout sessions. Most models of HRM devices can be easily partnered with foot pods, they are attached to the shoelaces hence be able to track your running speed, cadence, and distance.
Some models come with built-in GPS receiver abilities that can track a runner's speed and the distance covered, they also offer functionality in navigation and elevation. The more advanced a device with an extensive array of features the pricier it may be to purchase.
Target Zones:
The HRM device has three main important zones that it targets during exercise. These zones vary and hence have different rates, athletes are advised to know and understand the different workout zones. As this plays an important role in determining how effective their workout sessions are.
Recovery Mode:
Tracks the amount of time it will take the athletes' heart to resume its resting and normal pulse rate. It is a perfect indicator of determining the level of your cardiovascular fitness also important if the training/ workouts sessions you take part in, involve sprints and/or interval workouts.
Calorie Counter:
Estimates the total amount of calories that are burned during a particular exercise. This is very useful especially if the workouts sessions you take part in, involve workout programs like weight-loss programs. Also functions effectively for athletes involved in training sessions that focus on gaining mass and more muscle.
Speed & Distance:
This is the ideal type of HRM trackers for runners. This is usually the most important feature of a fitness tracker that most runners focus on when shopping for an HRM tracker. It's able to perform calculations of the speed of a runner, measure the total distance the runner has covered during a given workout session.
All this is done using an inbuilt GPS receiver that is normally used for outdoor sporting activates or by foot pods for sporting activities done indoors (also for outdoor geographical regions with limited reception of satellite connectivity). The foot pod utilizes the presence of an accelerometer, for it to determine a stride's average length.
Comfort
You should look forward to wearing your heart rate monitor, that means it needs to be comfortable!
Comfort is of the utmost importance when it comes to any wearable running gear--and the best heart rate monitors are no exception. We made sure to put comfort at the top of our list because we know how detrimental it can be to invest in something that is not comfortable to wear or that is a hassle to use. The last thing we want is for you to invest in a heart rate monitor you won't even use.
To evaluate the overall comfort level, we first and foremost took a look at reviews from actual users. Sometimes the only way of knowing how comfortable a heart rate monitor truly can be is to look at how it feels when you use it. The best way to do this is to sift through review after review--which is why we encourage you to do the same to see how it will best fit your needs.
Expert Interviews & Opinions
Most Important Criteria
(According to our experts opinion)
Experts Opinion
Editors Opinion
Users Opinion
By Default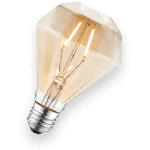 Style
Although the style is not the most important factor to consider, we know our readers want to look great too. When it comes to something wearable, there's nothing wrong with getting a heart rate monitor that looks stylish as long as it offers all of the features you need.
Waterproofing and Water-Resistant Features
If you are someone who likes to hit the great outdoors or incorporate water workouts into your routine, then you may want to look into some waterproof or water-resistant heart rate monitors to ensure that you get something that will hold up to your needs.
Other Factors to Consider

Ease of Use
As far as your heart rate monitor goes, you will want to make sure that you get a heart rate monitor that is easy enough for you to use or at least for you to get accustomed to. Make sure that you are clear about your technical skills and ability to adapt. However, it is important to note that most heart rate monitors are typically easy to use and never as advanced as say, the latest smartwatch.
It is important that you get a heart rate monitor that is easy to set up. This especially goes for those of you who get a heart rate monitor that comes with a chest strap, which you will have to set up properly to ensure that you get accurate readings. For the most part, these are pretty easy to use but some people find that some are more difficult to use than others.

Value
The overall value that your heart rate monitor brings to the table has to do with more than just the price. Rather, it has to do with everything they have to offer you--from how comfortable they are to how effective and accurate each heart rate monitor is. More importantly, you need to feel that your investment was worth it--no matter how cost-effective or expensive it may be.
However, it is also important to note here that the price plays a major role in the overall value of the heart rate monitor. We know a lot of our readers may be on a budget--or simply only want to spend a certain amount on their heart rate monitor. If this is you, then you, of course, will have to keep your budget in mind before you decide to get any of the heart rate monitors on our list.
At the end of the day, make sure that you keep your own needs and preference at the forefront when looking for the best heart rate monitor for you. You should feel it is worth every penny--no matter how expensive or affordable it may be. And, at the end of the day, you need to make sure that you get everything you hoped you would.
Frequently Asked Questions
q:

What kind of activities can I use a heart rate monitor for?

a:

All heart rate monitors can be used by anyone who is involved in any sporting activity. Those involved in jogging and walking can just use the HRM as much as the elite athletes and be able to track their recreational workout session. Hence get maximum satisfaction from their workout. Data collected helps in making sure there is full recovery of strength and the amount of endurance is steady.

Runners, short and long-distance, will need an HRM to make sure they reach their target zones during their training and keep the runner at the aerobic base when having easier workout sessions. Those involved in cycling can also keep track of their performance during tempo, endurance, and the interval rides. regardless of where you are riding your bike: trail, road or on a stationary trainer like a treadmill.
q:

I am a beginner and have never used a HRM before, is it important to keep track of my heart rate?

a:

If you are an athlete who would like to keep tabs on your average and normal heart rate then you could get one of these amazing sporting trackers. Something that can note your heart rate whenever you check your weight or sleeping, or just going through your daily activities in the office, home or gym.

You can either go for the more advanced HRMs or the basic ones suitable for one's general health (the type that monitors the pulse and counts). The trackers offer general health advantages and benefits to the users, however where they offer great dividends is during workout sessions and training.
q:

What is the ideal budget for a good and reliable HRM?

a:

Knowing your budget is very crucial when shopping for any sporting gear. From around $40 an athlete can get a basic reliable HRM that is worn around the chest. The basic HRM can be paired with one's smartphones to ensure maximum efficiency in data collection and accuracy, you can get simple models like the Strava and the Endomondo.

If you are ready to go deeper into your pocket, you can get a high-end HRM that goes to as high as $600. This type of HRM is top-notch and has a range of high-quality features like a GPS, a built-in OHR. The amount an athlete is willing to spend on an HRM should depend on the seriousness of the training one is involved in, the efficiency of the tracker and one's fitness goals.

More elite and advanced athletes will look for something that offers in-depth data accuracy and analysis. But for beginners or those involved in general fitness workouts will opt for something that is more pocket-friendly and keeps track of one's progress. All in all, with a good budget you can get something that will suit you and help you with your fitness goals.
Subscribe to our newsletters