10 Best Running Leggings Tested & Reviewed
last updated:
May 09, 2019
As runners, it is really important to invest in the best gear—and finding the best running leggings on your own can be a tedious feat. Since we know how difficult it can be to find the best of the best, we have taken the liberty to do it, so you don't have to.
The best running leggings should be lightweight, comfortable, and durable. While there are some for cold weather and others that can be worn in the hot summer months, one thing holds true for both—they should be breathable, moisture-wicking, and ensure you can push yourself to the limit. Whether you are a long or short distance runner, the best running leggings will boost your performance without sacrificing comfort or style—some will even offer
compression
which speeds up recovery!
Check out our list of the top 10 best running leggings below!
In a Hurry? The test winner after 11 hrs of research

Compressionz
Why is it better?
Amazing compression
Max temperature regulated for both coolness and warmth
Non see through
Seams are well fabricated
Best running tights on the market
In a
Hurry? Editors choice:

Test Winner: Compressionz

3
Researched Sources
1.4K
Reviews Considered
11
Hours Researching
18
Products Evaluated
Materials
Style
Use
Compression
Visibility
By Default
Criteria Used for Evaluation


Materials
In order to find the best running leggings, we took a look at several different factors—and the materials they are made of is one of the most important ones to keep in mind. Before purchasing any new running gear—leggings included—you need to make sure you are happy with the material they are made of as well as ensure that their construction will work for the terrain and weather you will be running in. When we took a look at the materials of each of the leggings, we took several factors into consideration.
First and foremost, we eliminated all cotton and thick fleece leggings. While some of the warmer options may incorporate fleece for additional warmth, we made sure to avoid cotton altogether because it is heavy, causes chafing and friction, and does not have any moisture-wicking properties—so they will get soaked and weigh you down.
Next, we took a look at the materials we wanted to our leggings to be made of. You will find many of the choices on our list are made of Polyester, spandex, and/or nylon materials. These are all moisture-wicking, lightweight, and breathable—and on top of that, they are durable and built to last. We also took a look at how well each of our choices was constructed. This meant also checking out what actual reviewers had to say about how their construction stood up to the test of time. When shopping for your perfect pair of leggings, we encourage you to take a look at the at what reviewers have to say for yourself and compare it to the terrain and uses you will be using your leggings for as well.


Style
Of course, we all want a flattering overall look to our running apparel and selecting running leggings is no different from what we normally look for. Gender-specific styles not only look better, but they also tend to fit better as well.
The best possible options will be the best running leggings that are specifically designed to contour and form in the right places. Sizing can be tough because it will involve you checking a number of boxes, including length, waistband, and tightness or compression. If your ankles are bare, look for sizes labeled "tall" or "long" (for taller runners). Likewise, you don't want your waist to be too tight.
Although you're not going for a loose fit with leggings, you should make sure that your waist feels comfortable, especially if you have a shorter torso. Compression doesn't just show off your glutes and gams, but they serve the functional purposes of keeping you dry while providing for unrestricted movement. It's ok for the best running leggings to feel a little tight as long as the length and waist are comfortable.


Use
Like all running gear, it is important that you prioritize what you will be using it for before making your final decision—and this is no different when it comes to the best running leggings. While we took a close look at the overall use of each of these leggings, we encourage you to apply your own personal needs and wants during your search. That being said, there are several things to look for before making your final decision.
It is important that you take a look at the climate you will be running in. If you know that you will be running in the heat, you will need to ensure you find leggings that are moisture-wicking, breathable and lightweight. On the other hand, if you know you will mainly need these leggings for running in cold weather, you will want to check out the options that offer additional heating options—such as fleece lining. And, on the other hand, if you need a pair of leggings that are versatile, you will be happy to hear there are plenty of multi-functional for you to choose from—you just have to be on the lookout for them.
We also took a look at waterproofing and water-resistant capabilities. If you like to hit your rain or shine, you will need to make sure that you have options for the days the water takes you by surprise. While very few running leggings offer optimal waterproofing capabilities, many of them are fast drying—so you don't have to stay soaked if you get caught in a storm. At the end of the day, all of this really depends on your own specific needs and not just at our individual ratings.


Compression
Although we know that not everyone is a huge fan of compression, we also know that many runners solely depend on compression leggings—which is why we took compression into consideration when choosing our top choices for this list. That being said, it is important to note that not all of the leggings on our list are compression leggings, so there are options for everyone—no matter what your preference is.
Compression offers a lot of additional benefits that can help runners perform better, recover faster, and get the most out of every training session. Many workout clothes feature compression in their design because it will provide the wearer with additional support and stability—some of the leggings on our list offer additional support in specific areas to ensure that you can stay comfortable during all of your runs and workouts.
We also prioritized compression because it will increase your blood flow, which in turn will increase your responsiveness and efficiency—so you can react perfectly with every stride. Another great reason to consider compression is that it will speed up your recovery and reduce your soreness—compression will even minimize your swelling and prevent and reduce injury.


Visibility
While not all running leggings will be really visible or offer a lot of reflective detail, some of them do. First and foremost, a good pair of running leggings should provide you with the protection that you need and ensure you can take on the weather and terrain that you will be running in. While this type of protection is crucial, there are many other factors that will decrease your safety while you are out on a run—such as cars and motorist that will be out there with you.
If you want added safety, you will want to take a look at the running leggings that offer additional reflective panels, overlays, or patterns. While sifting through the leggings on our list, you will find that some offer more reflective features than others—so, make sure to prioritize your wants and needs. Aside from reflective materials, many leggings are also available in bright neon colors as well—which will make you more visible as well.
Overall, visibility is an important is a concern everyone should take into account—especially if you know you will be out running in high-risk areas where there are a lot of cars or motorists. Either way, while we rated each of our running leggings based on the overall visibility options they provide, it is important that you consider your own specific needs and wants before making a choice.
Expert Interviews & Opinions
Most Important Criteria
(According to our experts opinion)
Experts Opinion
Editors Opinion
Users Opinion
By Default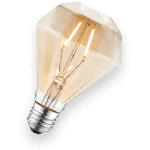 Store Properly
In order for leggings, tights, or any other compression gear to continue providing their therapeutic properties over a long period of time, specific actions must be taken when it comes to cleaning and storing them. In addition to observing proper hygienic practices according to its tag, you should store these products in a cool and dry place. Too much moisture or exposure to sunlight and/or heat can lead to damage and a shorter lifespan.
Beware of Extra Attention
It's an unfortunate fact of life that wearing compression clothing is going to attract attention; the skintight nature of these products tends to stand out in comparison to more casual forms of apparel. As a result, try not to be unnerved by any extra attention you receive while wearing these products. It's important that no one make you feel unsafe when wearing any apparel, so don't be afraid to say something if you do end up feeling this way!
Other Factors to Consider


Comfort
Simply put, comfort is something we need to consider when it comes to anything we are going to wear. And, when it comes to running leggings, you will need to sit down and make a list of comfort needs you know that you will need in your leggings. We recommend you consider whether or not you want a pair that offers compression or just a secure a fit as well as what materials it is made of.
If you prefer specific fits or have a sensory issue, you will want to check out their waist—some people may prefer high waisted leggings while others may be completely turned off by those options. If you want something that is flattering but comfortable, make sure you take a look about what users have to say—are the leggings actually flattering? Or, more importantly, is this feature worth it?
When we took a look at comfort, we considered the moisture-wicking capabilities each one has to offer—this is especially important because you want to prevent chafing, irritation, and blisters. Several of the leggings we chose is also odor-resistant and anti-microbial—if you want to comfortably use your leggings for an extended period of time then you will want to think about both of these properties.
Before making your final choice, make sure you check out the sizing chart and make sure that you order the right size for yourself. Take a look at what reviewers have to say and note whether or not they fit true to size, too small, or too big. If you are able to, we encourage you to go into a store and try them on if you have a chance. Either way, at the end of the day, comfort depends solely on your specific needs—so make sure to put your needs at the top of the list.


Bottom Line
Selecting the right pair is essentially an investment. After all, picking the right shoes takes a considerable amount of time and the same should be true for your running apparel. That being said, we have put together a brief list of things that you should consider when selecting the right pair of running leggings for you.
You will find that matching material to your personal body composition will give you the most efficient and comfortable run possible. We know that picking leggings that offer both style and function can be tricky; especially with the flattering styles that have made our list.
Frequently Asked Questions
q:

Can I wear shorts over my running leggings?

a:

We advise that you avoid wearing shorts or similar things over your best running leggings. The extra layer can cause some friction issues and discomfort and undermine the point of wearing leggings. If you are looking for coverage there are shorts available that could work but we recommend that you look carefully for information on their compatibility with leggings and hold onto your receipt in case they don't work out.
q:

What other essential gear should I consider getting?

a:

Nothing is essential when it comes to just running. If you want to run, dress comfortably and run. That being said there is a reason we favor certain articles of clothing and gear. Wearing the right things prevents infection and injury as well as boosts your performance to make for an overall better experience while running.

Things we recommend looking into to make running an overall better experience: Running visor or hats can block the harsh sun. Supportive bras can limit unnecessary or impeding motion. Compression or especially breathable tops are also a great addition. Socks are another thing that you should choose carefully, a reliable breathable sock can make all the difference while running.

Shoes are obviously important too, but we have so much to say on that topic it's better to look for yourself.
q:

I've noticed that there are several different leg lengths when it comes to running pants; how do I choose the right one for me?

a:

Well first off, we want to dispel any qualms you have about running in full-length pants. Some runners may be tempted to pick a shorter pair, assuming that the less coverage the better, but the reason to wear leggings is the coverage. Covering up can help better regulate your temperature, both hot and cold, as well as regulate your moisture. Fully covering your legs will also save you dealing with issues like wind and sun damage.

If all and all you'd still prefer something shorter we recommend looking into shorts or capris rather than choosing an improper length of pants. If you need assistance with an exact measurement we always recommend checking the sizing guide for help.

This was how we choose our top 10 list of the best running leggings. Remember size and fit vary from manufacturer to manufacturer so be sure to check the brand's measurements in order to find your perfect fit. Also, consider what weather conditions you will be running in before choosing the right pair for you.

We hope we were able to provide you with all the information you need so you can make the choice that's best for you. Thanks for reading! Now get out there, and take on the road!
q:

Should I get a pair with a lot of compression?

a:

If you haven't tried compression gear yet we highly recommend it. It really is amazing how much it helps runners. Your muscles don't get as sore and you recover faster. Some people however just don't like it for whatever reason and it's definitely a personal choice. All of the best running leggings on this list are first and foremost running tights, some with more compression for the others. If you're looking for the best compression running tights we've got you covered.
Subscribe to our newsletters