10 Best Running Leggings Tested
last updated
Nov 28, 2018
Leggings have many
strengths
that people look for in athletic clothing. They are both lightweight and protective, which is a rare combination. They also have great temperature management whether you need them for both hot and cold
weather
. Plus they have the capability to aid in
compression
.
A good pair can even help with shorting the recovery time of an exercise
injury
. Regardless if you are a short distance runner, long distance runner, or any other sort of athlete you will certainly find that a good pair of leggings can bring all sorts of benefits to your routine.
14
Researched Sources
19k
Reviews Considered
45
Hours Researching
20
Products Evaluated
Materials
Style
Use
Effectiveness
Protection
By Default
In Depth Review Top 10
Compressionz Base Layer
DrSkin DABB11
Tesla Thermal Compression P33
CW-X Stabilyx
ASICS Essentials
Nike Pro Training
Champion Absolute
American Apparel Cotton Spandex Jersey
 Adidas Running Response
Under Armour HeatGear
Table of contents
Criteria Used for Evaluation
Other Factors to Consider
Frequently Asked Questions
Sources
10 Best Running Leggings
1

. Compressionz Base Layer


Amazing compression
Max temperature regulated for both coolness and warmth
Non see through
Seams are well fabricated
Best running tights on the market
Size up for close to perfect fit
Too tight for some with larger quads
Not unisex compatible
Compressionz pants are the most comfortable, breathable and easy to maintain running leggings on the market. They are highly recommended by both long and short distance runners and hold up to the most extreme elements.
Read more
Design and Size
Six different colors and one camouflage design are available for purchase and come in sizes X small to an XXX-large. Compression Z pants have a top-notch compression technology that provides a fast recovery and an increase in blood circulation for a maximum workout. The flatlock stitch helps with impeccable motion and flexibility and prevents any chafing.
Material
Promotes circulation for increased endurance performance, reduces friction and decreases the chances of injury. The fabric is comprised of a four-way 85% nylon, 15% spandex stretch technology retains its shape and can hold up to even the toughest of wash cycles. It's tailor-made for tough and extreme sports and marathon running with both an anti-odor and anti itch material.
Cost and Value
It's a good moderate price for not just new runners and athletes but also for all who are looking for a great value. Buy in multiples to fit your personality and mood!


Compression is absolutely amazing
Stays in place
Better blood flow for a quicker cooldown and recovery
Good quality fabric
Fit nice and snug
Runs small
Must hang dry
Ultra sheer and thin material
These leggings are made of 92% polyester and 8% spandex which make them long-lasting and do their job in the moisture control department with Aerocool fabric. Not only are they great for running and everyday fitness; they can be used as a base layer for winter sports and competitive and extreme obstacle sports.
Read more
Breathability
Moisture Control for all seasons is a valuable asset to tough competitors. The moisture sensing and quick dry time provided by this product accommodate this pressing need. The washability on this legging is incredible and holds up to numerous washes. The size variance is vast with four different extra small to choose from and three types of extra large.
Material
Special UVA/UVB protection from environmental elements is a plus, especially in year-round warmer climates. The flex and mobility are impeccable, they are both breathable and soft. What is also great about Dr. Skin's compression tight pant is that they are unisex and were made to fit all body types.
Cost and Value
This is not at all on the expensive side and worth buying several pairs just for the style and comfort.
3

. Tesla Thermal Compression P33


Fleece Lining for Warmth but breathable
Reflective for night runners
Increased circulation
Great fit and youth sizes for both boys and girls
Great pressure point reliever.
Size up for a perfect fit
Length varies on height
Just in time for the cooler fall and even colder winter months comes the Tesla Thermal Winter Compression Baselayer pants leggings and tights. They hold up to their name in both price and durability and come in a vast amount of colors from teal to deep red and fun prints that come in three different camouflage patterns and colors.
Read more
Material
They are fleece lined for some of the toughest winter elements and are 90% polyester with a 10% flex fabric. Tesla's are designed for all activities that are for both indoor and outdoor workouts and excursions, which ranks it high on our top 5 legging review.
Breathability
Moisture barrier and quick drying time for long distance runners and high-intensity workouts. There is a build in odor barrier within the fabric to guard against sweat. Elastic waistband is comfortable and stylish. They are all around comfortable and can be worn for working out, lounging and running errands.
Cost or Value
These leggings from Tesla are actually very affordable for the price. Buy in multiples just for the selection of fun and funky colors and patterns!
Outstanding two-way stretch support
A wide array of styles and colors;
Chafe resistant
Non see-through
Sizing is inconsistent
Length varies
CW-X Stabilyx Tights come in a variety of lengths and fashionable styles and graphics. But the most important facet to these leggings is the focus on how they are made.
Read more
Comfort
CW-X back up their apparel with science. They provide an overall maximum support to almost every muscle group on the lower legs and core by using Kinesiology techniques for added accelerated circulation, maximum endurance, and a fast lower leg cooldown. If you favor a high style, high-quality product backed by engineered technology, then this legging is for you.
Material
Seasonal fabrics supported with an overall 80% in Coolmax fabrics keep you cool in the summer and even warmer in the winter months. An added reflective material on the logo makes it a buy for safe and easy evening runs.
Cost and Value
Above average pricing, but worth the cost for what you get. One of the most important aspects of the CRX Stabilyx leggings is its support in specific areas for minimum injury and maximum performance and a reduction in post-workout soreness and swelling.
Very breathable fabric
They're not see through
Rear pocket for keeping your keys
Quite an affordable pricing
These may be too tight for people who have a lot of muscles
There are many running tights with many different features but if you're a fan of classic designs and simplicity is your game, ASICS Essentials Tights may become your favorite. ASICS is a very popular brand amongst runners as they provide high-quality sports stuff and their materials are also very comfortable. Then it's not surprising why we put ASICS on our list.
Read more
Breathability
Runners really praised the tights for moisture management proprieties. Even if you sweat a lot, the material wicks the moisture and you can feel more comfortable especially in the hot days. Like in many other leggings, the elastic waistband makes the better fit.
Design
To make you safer on the road, the leggings have reflective elements. You can keep your little belongings in the zip pocket. You may be surprised at the drawcord isn't visible at first sight, but it's really comfortable as you can adjust the tightness.
Cost and Value
On these leggings, you will need to spend around 40 dollars. The price isn't very low but when you consider the factors like quality, materials, and comfort, you will be ready to pay this price.
Even after many washes, they have the same shape
Very breathable
Sleek design
3 different colors and 5 varied sizes
They're a little bit see-through
We don't need to introduce these tights to anyone as these are one of the most popular from Nike. They can be used for many different sports and running is one of them. They are great for every season, you won't be sweating too much in the summer but they will be also great for the fall.
Read more
Comfort
Like in many other Nike's products, the Dri-FIT fabric is implied. It keeps your skin dry when you run and it helps to wick the moisture in the appropriate way. The leggings are made of polyester blend and according to the reviewers, there isn't any skin irritation. To make the product even more breathable, there's special mesh panel on the calf. It increases the ventilation very much.
Fit
For every runner, it's very annoying when the leggings slip down. Nike's solution is an elastic waistband. It stays in place during a run and it also provides a very smooth fit. There's also triangular gusset which gives you the full range of motion.
These are available in 3 color options and usually in 5 sizes.
Cost and Value
Let's be clear- this is Nike. They offer high-quality products and they're one of the most popular brands so don't expect the low price.


Moisture lock capability
Very comfortable
Have an elastic waist closure
Quite an affordable brand
Sizing is on the unpredictable side
not many colors or style to choose from
Champions Absolute Workout Legging has a top-notch moisture design barrier plus, an ultimate stretch for maximum comfort. They are great for all body types and sizes. The fabric is a genuine stretch material and can be worn as a casual wear or at the gym.
Read more
Comfort
The smooth design and material make them comfortable for running and other athletic activities. Moreover, its moisture-wicking management technology to keep you dry and cool in any season of the year and helps prevent the infamous chaffing.
Fit
Perfect for those who want less compression, but still want a tight fit. They have an elastic closure on the waist so that they don't come down during those long runs and workouts. Also, they are both comfortable to wear for yoga, walking and gym workouts.
Cost and Value
The leggings have an amazing value since they are highly affordable and you can buy several in one trip. They are also pretty much long lasting through washings.
8

. American Apparel Cotton Spandex Jersey


Being cotton it has comfort running through it, with no doubt makes you feel at home while in the field
It has a perfect fit if one gets their size
Beautiful design
The elastic waistband makes it have a tight grip on the waist thus avoiding the adjustment issues some have in the long run.
Take good care of them as they tend to pill if not handled with care.
Who doesn't like owning any American Apparel clothes? If you don't then I think you need to reconsider your shopping skills and your choice of clothing as well. Well, we considered making this one in our list since it qualifies to be among our best. From the comfortability to the fitting size and material used on. They simply can make you feel like running all the way to victory.
Read more
Material
The material being cotton brings on the table the aspect of comfort, the feeling of being inside it is thrilling enough to make you own them and washing them should not even trouble you since they can be washed using a washing machine.
Design
It has an appealing design that makes you want to own them even if you won't be using them, I mean you can easily convince yourself to buy them with nothing in mind of how to put them in use maybe just to fill your stock of many leggings.
Cost and Value
With its comfortability reigning supreme, the price is totally fair and reasonable. Talking of size they fit so perfectly if you order the right size for yourself. The waist is made of an elastic material that means no lose hanging cloth all over you as you run, no adjustment needed as you have them on, it's like they were made just for you honey.
9

.  Adidas Running Response


Very soft and comfortable
Fits well
Washes well
Adjustable tie waist
Many runners have come to know Adidas as a dependable brand of running gear, and their leggings are no different. The Running Response Long Tights are versatile and dependable tights with a quality of product that any runner could identify just by putting them on.
Read more
Comfort
Adidas's Running Response Long Tights are a great option when it comes to comfort. They are made from a very soft synthetic blend. So not only will they feel great they will also perform well when it comes to moisture management.
Fit
The Response Long Tights are also very well designed in terms of fit. Many of their wearers report them as being true to size, a difficult feat when it comes to athletic wear for sure. The Response also comes equipped with an adjustable tie waist, meaning the wearer can secure them as tight or as loose as is comfortable for them.
Cost and Value
These leggings are admittedly pretty expensive, but we believe that their performance justifies their cost. If you are looking for a reliable pair of running leggings, then the Response Long Tights are worth their price tag.
10

. Under Armour HeatGear
They're not see-through
Perfect for every weather
Available in different colors
Breathable material
This product on our list is great for those who want something a little bit tighter. Then, Under Armour can be a good choice.
Read more
Material
The first thing that you can notice while wearing these, it's definitely the weight. The material is extra light so you can forget that you're wearing them. But don't be worried because they're not see-through, they provide enough coverage for your legs.
Design
Special Signature Moisture Transport System manages very well with the sweat and moisture. Staying dry while run isn't a problem. The construction is a 4-way stretch so it means the bigger ability even in leggings. The leggings expose your curves and even after many washes, they still retain the original shape.
Cost and Value
You will need to spend about 45 dollars on them, it's a good investment in quality. Flatlock seams provide very good fit without any chaffing. These are mostly available in black options with colorful elements.
Criteria Used for Evaluation

Materials
Equally as important, what are they NOT made from? Most people are surprised by the recommendation that cotton is avoided at all costs. Cotton and thick fleece can be heavy and even cause chaffing from the friction that comes with running.
Additionally, it can hold in moisture like sweat and become heavier. This is why you want to steer clear of those old sweatpants and look for something made for running. Blended fibers such as spandex, nylon, or polyester are the selection of choice in terms of material. You're going to get a moister wicking, stretchy feel that will be comfortable in both short and long runs alike.

Style
Of course, we all want a flattering overall look to our running apparel and selecting running leggings is no different from what we normally look for. Gender specific styles not only look better, but they also tend to fit better as well.
The best possible options will be ones that are specifically designed to contour and form in the right places. Sizing can be tough because it will involve you checking a number of boxes, including length, waistband, and tightness or compression. If your ankles are bare, look for sizes labeled "tall" or "long" (for taller runners). Likewise, you don't want your waist to be too tight.
Although you're not going for a loose fit with leggings, you should make sure that your waist feels comfortable, especially if you have a shorter torso. Compression doesn't just show off your glutes and gams, but they serve the functional purposes of keeping you dry while providing for unrestricted movement. It's ok for running leggings to feel a little tight as long as the length and waist are comfortable.

Use
Keep in mind what type of runs and the climate when considering which running leggings to select. Runners in a cold climate should look for a thermal weight or lined construction. Testers agreed that running leggings with fleece lining will be your best friend in cold environments.
Furthermore, if you frequently run in snow or rain it's essential that waterproof or water resistant running leggings are part of your arsenal. In fact, you should pick out several pair if you run several times a week to ensure that you always have a dry pair.

Effectiveness
Compression got its start in the medical field and runners have since then embraced it with open arms. The running leggings featured in our buying guide that have compression have been found by runners to offer great stability to their knees and reduce muscle vibration. Choosing a legging with adequate compression will provide you with increased circulation and even increased efficiency and responsiveness. You may be thinking that compression is a pseudo science that doesn't apply to the running world, but you may want to reconsider, especially if you suffer from swelling or edema. Runners praise the ability of compression leggings to minimize their swelling while improving their performance and recovery times.

Protection
Aside from protection against the climate and running conditions, runner safety is another form of protection that is crucial when considering running leggings. Manufactures offer a variety of options that have reflective panels in strategic places to help runners remain visible in low lighting conditions.
While this is something that is easily overlooked, it's very important and can make a world of difference. Additionally, leggings offer protection from injuries when they have higher compression in problematic areas. Running leggings with tough compression around the knees are a frequently looked for feature by runners.
Expert Interviews & Opinions
Most Important Criteria
(According to our experts opinion)
Experts Opinion
Editors Opinion
Users Opinion
By Default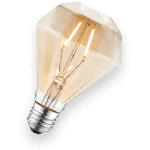 Store Properly
In order for leggings, tights, or any other compression gear to continue providing their therapeutic properties over a long period of time, specific actions must be taken when it comes to cleaning and storing them. In addition to observing proper hygienic practices according to its tag, you should store these products in a cool and dry place. Too much moisture or exposure to sunlight and/or heat can lead to damage and a shorter lifespan.
Beware of Extra Attention
It's an unfortunate fact of life that wearing compression clothing is going to attract attention; the skintight nature of these products tends to stand out in comparison to more casual forms of apparel. As a result, try not to be unnerved by any extra attention you receive while wearing these products. It's important that no one make you feel unsafe when wearing any apparel, so don't be afraid to say something if you do end up feeling this way!
Other Factors to Consider

Comfort
Quite simply, runners tend to run more and run longer the easier the entire process is. Small conveniences like a key pocket can make the overall experience less of a burden and more of a joy. Not to mention eliminate the need to bring additional equipment with you while you are out on the run. Just grab your key and go.

Bottom Line
Selecting the right pair is essentially an investment. After all, picking the right shoes takes a considerable amount of time and the same should be true for your running apparel. That being said, we have put together a brief list of things that you should consider when selecting the right pair of running leggings for you.
You will find that matching material to your personal body composition will give you the most efficient and comfortable run possible. We know that picking leggings that offer both style and function can be tricky; especially with the flattering styles that have made our list.
Frequently Asked Questions
q:
Should I wear underwear with my running leggings?
a:
Most leggings are typically designed to be used without underwear so we don't generally recommend wearing them. Wearing underwear with leggings typically causes too much friction and often results in painful chaffing. If you are concerned with modesty, comfort, or support and you think the leggings themselves just won't be enough there are leggings with liners to offer coverage or additional support that you can seek out.
q:
Can I wear shorts over my running leggings?
a:
We advise that you avoid wearing shorts or similar things over your leggings. The extra layer can cause some friction issues and discomfort and undermine the point of wearing leggings.
If you are looking for a coverage there are shorts available that could work but we recommend that you look carefully for information on their compatibility with leggings and hold onto your receipt in case they don't work out.
q:
What other type of clothing should I consider wearing with my running leggings?
a:
Nothing is essential when it comes to just running. If you want to run, dress comfortably and run. That being said there is a reason we favor certain articles of clothing and gear. Wearing the right things prevents infection and injury as well as boosts your performance to make for an overall better experience while running.
Things we recommend looking into to make running an overall better experience: Running visor or hats can block the harsh sun. Supportive bras can limit unnecessary or impeding motion. Compression or especially breathable tops are also a great addition. Socks are another thing that you should choose carefully, a reliable breathable sock can make all the difference while running.
Shoes are obviously important too, but we have so much to say on that topic it's better to look for yourself.
q:
I've noticed that there are several different leg lengths when it comes to running pants; how do I choose the right one for me?
a:
Well first off, we want to dispel any qualms you have about running in full-length pants. Some runners may be tempted to pick a shorter pair, assuming that the less coverage the better, but the reason to wear leggings is the coverage. Covering up can help better regulate your temperature, both hot and cold, as well as regulate your moisture. Fully covering your legs will also save your dealing with issues like wind and sun damage.
If all and all you'd still prefer something shorter we recommend looking into shorts or capris rather than choosing an improper length of pants. If you need assistance with an exact measurement we always recommend checking the sizing guide for help.
This was how we choose our top 10 list of the best running leggings. Remember size and fit vary from manufacturer to manufacturer so be sure to check the brand's measurements in order to find your perfect fit. Also, consider what weather conditions you will be running in before choosing the right pair for you.
We hope we were able to provide you with all the information you need so you can make the choice that's best for you. Thanks for reading! Now get out there, and take on the road!
Subscribe to our newsletters