7 Best Running Leggings and Running Tights Reviewed
last updated:
May 07, 2021
We love running tights – they keep your muscles warm, improve your circulation and performance, and let's be honest, they help you look good! While they may have a ton of benefits, there are also a ton of different options on the market, which can make choosing the best pair difficult. Choosing a pair of running tights with the right fit is the most important thing to consider when it comes to buying running tights, but there are other factors to think about as well. Below we have also listed running leggings and tights for different kinds of weather, and in different price ranges to help you find the right ones for you, so read on!
In a Hurry? The test winner after 13 hrs of research
Rockay Tights
Why is it better?
Made from recycled materials
Reflective elements added for night runs
Ideal breathability for most seasons
Decent compression to keep the runs long comfortably
Top 7 Running Tights and Leggings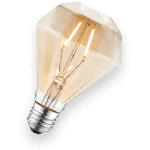 Look For Anti-Bacterial Products
If you're the kind of person who has a tendency to sweat excessively during a typical running session, you might want to look into products with anti-bacterial or anti-microbial properties. These are often a bit more expensive since they require the use of rare earth minerals for this feature, but it can help to drastically reduce the presence of lingering odors after a long run. Your friends and family will thank you.
All Eyes On You
When wearing leggings, tights, or yoga pants, a bit of confidence is required. Since these products are skin-tight and highly compressive, they leave very little to the imagination. If you're the type of person who's uncomfortable with receiving extra attention and drawing some stares, you may not want to wear these kinds of running tights in public.
Frequently Asked Questions
q:

Why are some products more expensive than others?

a:

This is a really good question. The first factor that makes a product more expensive is name brand prestige – many brands are more expensive because they're very popular and of course they offer high-quality products and have been in business for a long time. The next thing is the material used. Some materials are cheap and still pretty good but there are also more expensive ones. The price also depends on where the product is made.
q:

How do I take care of my tights and when should I buy a new pair?

a:

There isn't one answer to that question. Every manufacturer and material has its own care instructions, and you should read and follow them carefully. From our experience, most tights can be washed in the washing machine but cold water is preferred. You might not be able to use a heated dryer or it could damage the tights so it's a good idea to get in the habit of letting them air dry.

This is a good excuse to find a pair you like and then get an extra. That way you can rotate them and always have something to run in while the other pair is drying. Also, if you see that your tights have changed their shape or become stretched out, it's time to buy a new pair.
q:

How good are the aerodynamics from these tights?

a:

Running tights are designed to fit and shape to the body, and they are free from seams, allowing moving air to flow over the leg as if it was moving over the natural skin surface. This free-moving flow of air does not meet resistance as it would if a runner were wearing loose baggy running pants. This can cut down running time as your speed will be increased due to good aerodynamics, especially during long-distance events.
q:

Since tights for runners fit really tightly, will I have chafing issues?

a:

Chaffing issues with regards to clothing often result from the friction from seams, especially if those seams are wet with sweat. Running tights are designed to be seam free and this means no focused rubbing which will create friction on the skin surface and painful chaffing. Additionally, the tights are constructed from high-quality fabrics which ensure high-performance breathability and ongoing protective wick-ability to ensure the skin remains dry. When your skin is dry it is less susceptible to friction and so chaffing problems are kept at bay.
q:

I'm a little shy, is there an alternative to these tights besides shorts or pants?

a:

Unfortunately not really. We totally understand not wanting to expose your body in public, especially if you're just starting to get back in shape. Running shorts are definitely a good option and can offer more breathability than even the most breathable and expensive tights. However there's really nothing that compares to the compressive abilities of tights that hold your muscles in place which reduces soreness and fatigue, as well as increasing circulation to help with healing. What we would recommend is running in whatever you feel comfortable in right now, and maybe buying a nice pair of tights to help motivate you to reach your fitness goals so that one day soon you'll be able to proudly don your tights in public.
q:

Why is compression good for runners?

a:

One of the major benefits of running rights is that they offer a good level of compression. This is important because it helps improve blood flow during your run, which, in turn, can help boost oxygen levels and help reduce muscle fatigue. Compression also helps support the muscles of your legs so they do not get as tired as easily during longer runs. It can take some getting used to at first, but the compression offered by tights can do a world of good for your performance as well as your post-run fatigue and soreness!
q:

Can I find good running tights even if I am on a tight budget?

a:

Running gear usually is not cheap but it also does not have to cost you an arm and a leg. If you are on a budget you can still find quality gear that will meet your needs and serve you well. Investing what you can when you can into your gear is a great way to build your running gear collection and to improve and upgrade it a little at a time until it gets to the level you are seeking. You want to invest in quality gear but you do not have to go broke in the process either.
q:

Does color choice really matter with runners tights?

a:

When looking for the best leggings for running and best running tights, color is about more than just personal likes and dislikes. Color can also affect your safety. If you do most of your running at home or at the gym then the color of your tights is simply a matter of personal presences. However, for outdoor running, especially night time and low light conditions, the color of your tights can actually help you stay safe. Bright colors stand out more in low light conditions and some colors can reflect light, making you more visible to drivers and other pedestrians when you are out and about. So, think about the conditions you run in and how the color of running tights you wear can affect your run.
Subscribe to our newsletters