12 Best Running Leggings and Running Tights Reviewed
last updated:
Jan 06, 2021
We love running tights – they keep your muscles warm, improve your circulation and performance, and let's be honest, they help you look good! While they may have a ton of benefits, there are also a ton of different options on the market, which can make choosing the best pair difficult. Choosing a pair of running tights with the right fit is the most important thing to consider when it comes to buying running tights, but there are other factors to think about as well. Below we have also listed running leggings and tights for different kinds of weather, and in different price ranges to help you find the right ones for you, so read on!
In a Hurry? The test winner after 13 hrs of research

CompressionZ
Why is it better?
Less pain during and after running
Improved blood circulation due to the right amount of compression
4-way stretchable fabric for flexibility and comfort
Fast sweat-wicking fabric halts irritation and bacteria growth
In a
Hurry? Editors choice:

Test Winner: CompressionZ

11
Researched Sources
1500
Reviews Considered
13
Hours Researching
16
Products Evaluated
Materials
Size
Support
Style
Durability
By Default
Top 10 Running Tights and Leggings
Criteria Used for Evaluation


Materials
When you are selecting the best running gear to update your wardrobe with you need to pay attention to the materials that are used in their creation. Different materials will react in different ways so it is important to think about what your tights will feel like and how they will respond based on what they are made of.
The materials a pair of running tights is made from is a very important part of the clothing and makes a big impact on how well the tights works for you. One of the most popular materials for everyday clothing is cotton, which is very comfortable soft to the touch. However, it also has disadvantages such as stretching out after a period of time which can change the shape and fit, and most importantly for tights for runners, cotton isn't breathable. As comfortable as cotton is, as a natural fiber it soaks up a lot of moisture. For athletic gear such as tights, synthetic fibers are best because they don't absorb moisture, and instead the moisture passes around the fiber to the outer layer of the fabric where it can dry naturally in the air.
Nylon or Spandex is better when it comes to keeping the same shape and fit over time. Another benefit is they're moisture-wicking. They dry very quickly and they are machine washable in most cases. As long as the weave of a synthetic material isn't too tight, which prevents moisture from passing around the fibers to the outer layer, synthetic fibers will always be more breathable and moisture wicking than natural fibers.
You can find these tights in many other materials as well. Some fabrics need to be hand washed, so be sure to read the care instructions. Some materials have a tendency to fade in the wash, and some even tend to stretch out after washing. Some materials deal better with bacteria so they will be good for people who sweat a lot. The choice is yours.


Size
Sizing is also important to ensure you get the best possible fit and that your tights feel good during your runs. We here at RunnerClick know how important this is to successful runs so we made sure to look for tights that are available in a wide range of sizes. This was done to help you find the right gear for you!
Size, size and then one more time size! No tights for runners will be comfortable if they don't fit right. They should be tight enough to compress your muscles, but not so tight they cause chaffing, and definitely not so tight that they start cutting off your circulation.
So how do you know what's tight enough? They should feel snug, but comfortable. And if they leave a mark on your waistline after just a few minutes wearing them, they're probably too tight. At the same time you should feel them gently hugging your muscles to your body.
We know that most sizing charts are similar but this is one product were it's definitely worth it to read several reviews regarding the sizing. Sometimes buyers recommend choosing one size up or down. Lots of people choose one size up, but it really depends on the brand and product.
Also be sure to get tights that are the right length. Many runners like to have a 3/4 length leg in the summer to stay cool, but switch to full length, thicker tights when it gets cooler. This is where having several pairs of tights can come in handy, because not only can you cycle through them to keep them fresh, wearing another pair while the others are in the wash, but they will last longer and you'll have different options to suit your mood, your workout, and the weather.


Support
Many tights today are designed to help with compression to improve blood flow and with added support to help fight muscle pain and fatigue during your runs. The running tights on our list were selected because they offer ample support to keep you comfortable during even the longest and hardest of runs.
Have you ever wondered what compression does and if you should buy tights with compression or without it?? Well, there are many useful things that compression tights do. As the name implies, they give compression, which holds your muscles in place as you run or workout, and in turn this taxes your muscles less leaving you less sore and fatigued at the end of your run. They also boost your circulation, which again aids in healing and recovery. In fact, some dedicated athletes have a pair or two of tights with heavy compression that they wear only while recovering. This all means that in some cases, you don't need to buy knee sleeves or calf sleeves in addition to your tights in order to get the many benefits of compression.


Style
Running gear comes in a wide range of styles which makes it a fun and easy way to add some unique flair and color to your wardrobe. There are many styles that you can choose from to make your running gear unique to your taste and styling presences and you can also get the feature you want and need in your tights.
It doesn't matter if you're a man or a woman, every runner wants to look good in their running clothes. Tights expose your silhouette, and if you choose a design that works for your body, you will look amazing. The key is to choose the appropriate design for you. If you are a little bit overweight, look for black tights with white or grey elements. This will make your legs look thinner. Studies have actually proven that people who like the way they look while running actually run farther, longer, and more often than people who don't like how they look in their running gear. So don't overthink this one and beat yourself for being vain because looking good in your gear can actually help you reach your fitness goals.
Many buyers choose simple, black tights as they can use them for other activities such as gym workouts or even just running errands around town because they're so comfortable. As we've said before, we strongly advise nighttime runners to choose a reflective material to be more visible on the road. All products presented on this list have full-length legs, but that doesn't mean that you can't purchase the shorter version. Capris, aka 3/4 are a very popular item among many runners. What color you should buy is another thing to think about, and many products are available in multiple colors. We think that dark colors are the best ones as they don't get dirty as fast as light colors, but in the end this is up to you of course.
Finally, many buyers complain that the material of some tights is so thin that people can see your underwear which would definitely hamper your style. That shouldn't happen with high quality running tights, but be sure to read several reviews to see if buyers have mentioned it.


Durability
Here at RunnerClick, we understand the need for reliable and durable running gear and we are committed to helping you find the best gear available. Our list here features tights that are durable and that will hold up to the wear and tear of frequent use. We know durability is key and that is what we focused on here.
Every runner dreams of having tights and other pieces of gear that will last forever. While forever may not be in the cards, you can definitely find a pair of tights that will last you for a long time, especially if you follow the care instructions that they come with. Even though the material they're made from is typically quite thin, manufacturers have come a long way in figuring out how to make a product that is durable while remaining lightweight, thin, and breathable.
By looking at the materials a product is made from as well as reading through reviews from real life users, you can test the durability before you buy, and looking at the quality of materials and comfort above looks. Even if the product looks really nice, it doesn't mean that it will be durable. You must be careful especially if you're shopping on the internet. Just be sure to read at least 3-4 reviews of a product before buying it, and don't just go by pictures which can be easily photoshopped to draw people's attention.
Expert Interviews & Opinions
Most Important Criteria
(According to our experts opinion)
Experts Opinion
Editors Opinion
Users Opinion
By Default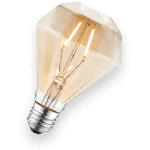 Look For Anti-Bacterial Products
If you're the kind of person who has a tendency to sweat excessively during a typical running session, you might want to look into products with anti-bacterial or anti-microbial properties. These are often a bit more expensive since they require the use of rare earth minerals for this feature, but it can help to drastically reduce the presence of lingering odors after a long run. Your friends and family will thank you.
All Eyes On You
When wearing leggings, tights, or yoga pants, a bit of confidence is required. Since these products are skin-tight and highly compressive, they leave very little to the imagination. If you're the type of person who's uncomfortable with receiving extra attention and drawing some stares, you may not want to wear these kinds of running tights in public.
Other Factors to Consider


Advanced Features
The most popular extra feature in running tigts are pockets. Most pockets are usually big enough for keys but too small for a phone. Many runners find that having anything at all in the pockets is very uncomfortable for them. It's up to you whether you want a pocket or not. You may also consider if you want a pocket with or without a zipper. Pockets with zippers are usually better because it's less probable that you will lose your keys, money etc.
Other popular features are reflective logos and elements, which are a great safety feature especially if you run at night. However, reflective logos or patterns aren't necessarily a must-have, especially if you tend to run in the morning or the early evening when visibility isn't an issue.


Weather Resistance
While selecting our products, we found many tights that are awesome for every type of weather - hot, cold, or in just right. If you run when it's really cold out, you may want to check out thermal tights, which provide a lot of warmth in cold weather but are still breathable so you don't overheat and wind up soaking in sweat, which can actually be really dangerous in cold weather as if you stop or get caught outside it you could actually get frostbit.
There's no problem with finding a thermal version as they're available online. What about summer? How do you stay cool and boost your performance? The best tights for hot weather have special technology that wicks moisture away from your skin to the outside air, keeping you cool. The material is very breathable and your skin stays dry even though you're wearing tights. However, if you want tights for a really hot day, think about Capri's or shorts. It all really depends on where you live, but it's worth it to have at least one long pair and one short pair in your wardrobe.


Value
Cost may be a decisive factor for lots of runners. However, choosing tights based just on price isn't a good idea. We try to select products that are very high quality which can cost more than $70 but we also tried to find some more affordable options as well.
We won't lie to you, if you want high-quality tights which will be very comfortable, you'll need to spend some money on them. Remember that buying tights is an investment and well-made running tights can stay with you for years.
This kind of product should be made from material which is both breathable and stretchy, which is why the price may seem a little bit high. Some people say that you pay a lot for a logo, meaning that the price is higher when the brand is more prestigious. If you want to save money but still want to find a name brand product, look for sales. Many brands offer sales at the end of the season or on styles and colors which are less popular. It doesn't mean that they're ugly, in fact you can save money and still have great style.


Comfort
All running gear needs to be comfortable or there is little point in wearing them. In our search for the best running tights available today, we made sure each and every product we feature has been carefully reviewed and tested for comfort. We know how important it is to be comfortable on your runs and we wanted to help you during your runs and to find the gear that is right for you and that will keep you comfortable from start to finish.


Color
We featured a range of color options for the products we featured on our top ten list here. Color is about more than just the look and style of your running tights, it can have a direct impact on your runs as well. Bright vibrant colors stand out and help you to be seen easily during night and low light conditions. You can also find running tights in many different colors and designs and patterns, making it easy to find something that matches your current style and gear.
Frequently Asked Questions
q:

Why are some products more expensive than others?

a:

This is a really good question. The first factor that makes a product more expensive is name brand prestige – many brands are more expensive because they're very popular and of course they offer high-quality products and have been in business for a long time. The next thing is the material used. Some materials are cheap and still pretty good but there are also more expensive ones. The price also depends on where the product is made.
q:

How do I take care of my tights and when should I buy a new pair?

a:

There isn't one answer to that question. Every manufacturer and material has its own care instructions, and you should read and follow them carefully. From our experience, most tights can be washed in the washing machine but cold water is preferred. You might not be able to use a heated dryer or it could damage the tights so it's a good idea to get in the habit of letting them air dry.

This is a good excuse to find a pair you like and then get an extra. That way you can rotate them and always have something to run in while the other pair is drying. Also, if you see that your tights have changed their shape or become stretched out, it's time to buy a new pair.
q:

How good are the aerodynamics from these tights?

a:

Running tights are designed to fit and shape to the body, and they are free from seams, allowing moving air to flow over the leg as if it was moving over the natural skin surface. This free-moving flow of air does not meet resistance as it would if a runner were wearing loose baggy running pants. This can cut down running time as your speed will be increased due to good aerodynamics, especially during long-distance events.
q:

Since tights for runners fit really tightly, will I have chafing issues?

a:

Chaffing issues with regards to clothing often result from the friction from seams, especially if those seams are wet with sweat. Running tights are designed to be seam free and this means no focused rubbing which will create friction on the skin surface and painful chaffing. Additionally, the tights are constructed from high-quality fabrics which ensure high-performance breathability and ongoing protective wick-ability to ensure the skin remains dry. When your skin is dry it is less susceptible to friction and so chaffing problems are kept at bay.
q:

I'm a little shy, is there an alternative to these tights besides shorts or pants?

a:

Unfortunately not really. We totally understand not wanting to expose your body in public, especially if you're just starting to get back in shape. Running shorts are definitely a good option and can offer more breathability than even the most breathable and expensive tights. However there's really nothing that compares to the compressive abilities of tights that hold your muscles in place which reduces soreness and fatigue, as well as increasing circulation to help with healing. What we would recommend is running in whatever you feel comfortable in right now, and maybe buying a nice pair of tights to help motivate you to reach your fitness goals so that one day soon you'll be able to proudly don your tights in public.
q:

Why is compression good for runners?

a:

One of the major benefits of running rights is that they offer a good level of compression. This is important because it helps improve blood flow during your run, which, in turn, can help boost oxygen levels and help reduce muscle fatigue. Compression also helps support the muscles of your legs so they do not get as tired as easily during longer runs. It can take some getting used to at first, but the compression offered by tights can do a world of good for your performance as well as your post-run fatigue and soreness!
q:

Can I find good running tights even if I am on a tight budget?

a:

Running gear usually is not cheap but it also does not have to cost you an arm and a leg. If you are on a budget you can still find quality gear that will meet your needs and serve you well. Investing what you can when you can into your gear is a great way to build your running gear collection and to improve and upgrade it a little at a time until it gets to the level you are seeking. You want to invest in quality gear but you do not have to go broke in the process either.
q:

Does color choice really matter with runners tights?

a:

When looking for the best leggings for running and best running tights, color is about more than just personal likes and dislikes. Color can also affect your safety. If you do most of your running at home or at the gym then the color of your tights is simply a matter of personal presences. However, for outdoor running, especially night time and low light conditions, the color of your tights can actually help you stay safe. Bright colors stand out more in low light conditions and some colors can reflect light, making you more visible to drivers and other pedestrians when you are out and about. So, think about the conditions you run in and how the color of running tights you wear can affect your run.
Subscribe to our newsletters