Best Shampoos for Dry Scalp Reviewed and Rated 2020
last updated:
Jun 27, 2019
When your scalp loses its natural moisture the skin becomes dry, flaky, and itchy. In some cases, it can be a side effect of other underlying skin conditions or physiological conditions within the body. Environmental factors can also lead to dry scalps such as dirt, pollution, infection, cold weather, certain hair products, even stress or lack of sleep can contribute to an irritated scalp. There is also our genetics that can play a role. Those that suffer from an
autoimmune disorder
can have itchy, flaking, scales as a symptom. There is a sea of products on the market that you can buy at any drug store or super store that are formulated to help with dry scalp. We dove into researching these products and picked a list of 10 that work the best for this condition. We considered the main factors when narrowing down the best products, effectiveness and accuracy.
In a Hurry? The test winner after 20 hrs of research

Amplixin
Why is it better?
Formulated with Tea Tree & Peppermint Oil
A proprietary combination of Red Clover, Bio-Mimetic Peptides and Caffeine helps stimulate the scalp to slow down hair loss and help block negative effects of scalp inflammation
This product can be used by everyone in the family and is safe on all hair types
Sulfate-free, paraben-free and cruelty-free
No harsh chemicals
Made in the USA
In a
Hurry? Editors choice:

Test Winner: Amplixin

4
Researched Sources
1.9k
Reviews Considered
20
Hours Researching
23
Products Evaluated
Effectiveness
Accuracy
By Default
Best Shampoos for Dry Scalp
Criteria Used for Evaluation


Effectiveness
Over the counter shampoos will have specific ingredients that are proven to be effective at attacking dry scalp.
Salicylic acid is a commonly used ingredient that comes with many therapeutic benefits for the skin. It is well-known to work for acne as well as a dry scalp because it is keratolytic and it can aid in treating the over the proliferation of skin cells. It is mainly used for scaly or bumpy skin conditions like dandruff or psoriasis. It can help decrease inflammation and assist in sloughing off dry, flaky skin scales.
Coal Tar is another ingredient that is used in these scalp treatments as it is also a keratolytic, so it will work to soften the skin. This makes removing dead, flaky skin scales much easier. Like salicylic acid, it can also help to ward off the overproduction of skin cells. There are some side effects with coal tar to consider, however. Some individuals may find it is too powerful for their skin and can have an irritating effect such as redness, extra itching, and it can actually cause a burning sensation on some skin types. Some can be allergic to this ingredient which would ultimately cause the skin it is applied to become very light-sensitive. Patch testing the skin with a shampoo that has this ingredient is a good way to see if it will work for you or to see if it is not compatible with your skin. Those that are pregnant and breastfeeding should avoid this ingredient until they see their doctor and get the go ahead. The reason is there is a possibility that it can affect the unborn child.
Ketoconazole is commonly seen as an active ingredient for the treatment of ringworm, jock itch, athlete's foot, and fungal infections. This product attacks fungi growth that causes infection in the skin. If you find products that have this ingredient over the counter, they can help with itching, flaking, and scaling of the scalp. For individuals that find this ingredient effective, results can be seen in the first 2 to 4 weeks of use.
Selenium sulfide is a rock solid therapeutic antidote to seborrheic dermatitis, which is the term used for overproduction of oil on the skin. It is an effective treatment for slowing down skin cell death and thus can alleviate the symptoms of constant itching. This ingredient is generally safe, but there are cases where hair discoloration or hair loss has been reported.
Essential oils are the natural way to go. These are going to originate from plants. Those oils that have astringent properties are effective at controlling excess oil on the scalp while they can soothe. Some shampoos will have them in their formulation, but you can always buy your own essential oils and add them to your shampoo and/or conditioner and use regularly in the shower. Hot oil treatments using these oils can be done once a week. Effective essential oils that have the right makeup would be Rosemary, Tea Tree, Lavender, Cedarwood, Argan, Lemongrass and Almond.


Accuracy
There can be a couple of reasons for dry scalp and specific skin conditions that cause dry scalp that is important to understand so that you can choose the best treatment option.
Dandruff is annoying and unsightly flaking of dead, dry skin that can get caught in the hair and be visible. There are a number of reasons why one may have dandruff. Poor nutrition, overvoltage, hormone imbalance, frequent chemical processing and coloring, metabolic disorders, overproductive sebaceous glands, endocrine disease, excess drying from heat like from a hair dryer or curling irons, poor hygiene, even genetics. In many cases, an overgrowth of the fungus Malassezia or too much oil accumulation on the scalp can lead to dandruff. A build-up of products or dirt on the scalp can cause dandruff as well. This is where proper hygiene is essential to be able to thoroughly wash the scalp and rid it of any unnecessary debris.
If you have dandruff, many times you can use an antifungal shampoo and give your scalp a good scrubbing and full cleanse to relieve it. Shampoos that are formulated to help rid dandruff will be mixed with ingredients that are designed to kill fungi and help reduce scales on the skin.
Scalp psoriasis is another reason that you can have itchy, dry scalp. It is an autoimmune disorder that appears as red, scaly patches on the head. It starts out small, but it will spread over time all throughout the scalp and can even get onto your ears, forehead, and neck areas. This is a disease that is based on your genetics and is not contagious.
It is a type of eczema that causes inflamed, itchy, dry skin to form on the scalp.
Scalp eczema occurs as a side effect of dandruff. Skin patches become red and irritated and they may eventually turn into lesions. There is still more to learn about this condition and it is thought to be related to genetics, stress, as well as changes in the weather.
Once you know what you are dealing with it will help immensely to pick the right over the counter formulations, or alternative treatments to try. It can also tell you when you need to see a specialist should you require a prescription therapy to overcome your symptoms. It is always advisable, however, to follow up your shampooing with a solid, moisturizing conditioner. Many of these OTC options can cause additional drying that you certainly don't want or need.
Expert Interviews & Opinions
Most Important Criteria
(According to our experts opinion)
Experts Opinion
Editors Opinion
Users Opinion
By Default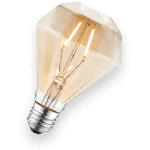 What to look for.
If you found that none of the products on this list are products that would suit you, may try natural remedies. Green tea can help with the dryness of the scalp and also can have relief too.
Things to try
There have been studies that eating omega 3's will help with the natural restoration of natural oils. Reserachers have also found, that using a raw honey mask on your scalp can do the same thing.
Other Factors to Consider


Potency
OTC options and even at home, holistic options or more natural remedies can be very helpful for a lot of people. However, they will not always do the trick for everyone and every case. Those individuals who have extreme cases may have to seek professional medical help to obtain a stronger prescription to battle the condition. These therapeutic products will have more coal tar and use more salicylic acid in conjunction with other beneficial ingredients. Always follow the doctor's recommendations when it comes to a prescription as you may be administering these treatments in a more specified way than you would OTC options. Some prescribed remedies, for instance, need to remain on the scalp for a prolonged period of time, like overnight to get the desired results.


Responsiveness
It can take some time and trial and error to find the best product for your skin and your condition. It is a good idea to try different types or brands and alternate them to see which works best for you. Many times, you can use one product and it can work well for a period of time but then as time passes it begins to be less effective because your body will adapt to its formulation. If you keep it varied you will have a lesser likelihood of this happening. However, if you really like on product and it stops being helpful, just try another product and see if there is any change.
There are generic and off brands just about everywhere you look. While you don't necessarily have to buy a brand name product, if you are unsure about the formulation a product has or you question a product's quality, it is best to spend a couple of dollars more for a product you know has a good reputation or is formulated with ingredients that you know are safe and effective. Using a product with unknown ingredients or potentially poor quality could make your situation worse and the health of your hair could be further jeopardized.
Last, remember, a good product or brand can still take time. Don't expect miracles overnight. A consistent routine with a quality product could take 6-8 weeks for full effect.
Frequently Asked Questions
q:

What is a keratolytic?

a:

A keratolytic pertains to keratolysis. This is the process of softening and shedding of a hard layer of the epidermis. Something that is keratolytic is going to be effective as a peeling agent.
q:

What are the layers of the epidermis?

a:

There are 5 layers including the stratum basale, stratum spinosum, stratum granulosum, stratum lucidum, and stratum corneum.
q:

How does skin respond to compression or injury?

a:

When the skin is injured the cells will regenerate rapidly than all the other tissues in the body to naturally heal the wound. Manual labor or compression from tight shoes, for example, will increase the speed of keratinocyte proliferation and hardened areas of skin emerge. These can be in the forms of corns or calluses that are accumulations of dead keratinocytes.
q:

What are the functions of the epidermis?

a:

The skin is a large organ covering our body and it has very specialized and important duties to keep us healthy and safe. It is the first defense against trauma and infection and works hard to resist such aggravations. It is a barrier for absorbing too much water from the environment as well as keeping enough moisture in without loosing too much. It is a strong barrier against UV rays and against many pollutants and chemicals that could be harmful in the environment. It provides us with the ability for sensation. It helps with thermoregulation and it can show signs of poor or good health.
q:

What are some symptoms of dry skin?

a:

Typically dry skin is temporary. Many people who experience the cool winter months or who live in cooler climates will have issues with dry skin during this time because the air lacks humidity or moisture. For some, it is a lifelong ailment that requires much attention. Your age, health, where you live, how much time you spend outside, and genetics can all be factors that can affect this condition. You may experience some of the following symptoms:

Skin tightness, that can be especially pronounced after showering, bathing or swimming
Rough looking and feeling a skin
Itching (pruritus)
Slight to severe flaking, scaling or peeling
Fine lines or cracks
Gray, or ashy skin
Redness
Deep cracks that can be sore and may even bleed
Subscribe to our newsletters