Best Shampoos for Dry Scalp Reviewed and Rated 2019
last updated
Jun 27, 2019
When your scalp loses its natural moisture the skin becomes dry, flaky, and itchy. In some cases, it can be a side effect of other underlying skin conditions or physiological conditions within the body. Environmental factors can also lead to dry scalps such as dirt, pollution, infection, cold weather, certain hair products, even stress or lack of sleep can contribute to an irritated scalp. There is also our genetics that can play a role. Those that suffer from an
autoimmune disorder
can have itchy, flaking, scales as a symptom. There is a sea of products on the market that you can buy at any drug store or super store that are formulated to help with dry scalp. We dove into researching these products and picked a list of 10 that work the best for this condition. We considered the main factors when narrowing down the best products, effectiveness and accuracy.
In a Hurry? The test winner after 20 hrs of research

Amplixin
Why is it better?
Formulated with Tea Tree & Peppermint Oil
A proprietary combination of Red Clover, Bio-Mimetic Peptides and Caffeine helps stimulate the scalp to slow down hair loss and help block negative effects of scalp inflammation
This product can be used by everyone in the family and is safe on all hair types
Sulfate-free, paraben-free and cruelty-free
No harsh chemicals
Made in the USA
In a
Hurry? Editors choice:

Test Winner: Amplixin

4
Researched Sources
1.9k
Reviews Considered
20
Hours Researching
23
Products Evaluated
Effectiveness
Accuracy
By Default
Best Shampoos for Dry Scalp



Formulated with Tea Tree & Peppermint Oil
A proprietary combination of Red Clover, Bio-Mimetic Peptides and Caffeine helps stimulate the scalp to slow down hair loss and help block negative effects of scalp inflammation
This product can be used by everyone in the family and is safe on all hair types
Sulfate-free, paraben-free and cruelty-free
No harsh chemicals
Made in the USA
The bottle's pump could be improved
May not lather well
Amplixin is a doctor approved formulation that can help with dandruff prevention. It uses aloe vera, tea tree oil, caffeine, and rosemary extract. It is certified safe for everyday use.
Read more
Ingredients That Work
Caffeine may seem an odd ingredient for this condition but the International Journal of Dermatology found that topical application of this ingredient can help promote hair growth as it is easily absorbed into the skin. Degradation of hair due to dandruff is a big problem so off-setting it with hair growth promotion is a nice feature. Aloe Vera can maintain balance and keep hair follicles strong. It is also a strong soothing agent for skin. Tea tree oil has natural antifungal properties and it also moisturizes. It can breakdown and rid dead skin cell build up and reduce microorganisms all while applying a much needed moisture barrier.
Made Well
There are going to be no sulfates or parabens in this formulation. It is cruelty -free and the best part is anyone with any hair type can successfully use this product. Ethnic hair, chemically processed hair, dry or oil, this will work on anyone. Studies have also shown that the active ingredients used in the formulation are effective at hair reducing hair loss for both men and women.
Cost and Value
You will spend a couple of bucks on this product. The science behind the formulation and the quality of ingredients really work together well to help not only put an end to this irritation of the scalp but also maintain strong, healthy hair, and reduce loss. This is a brand that ensures consistency in formulation and product, they manufacture their products in the USA inside of a laboratory setting.



Contains ketoconazole 1% for relief of flaking, scaling, and itching caused by dandruff
Salon-tested, this is gentle and safe to be used on color-treated, chemically processed and gray hair
The rich, thick lather
Can be strong for some individuals so may want to start out slow, and not use every day
Nizoral is has a fresh scent and is formulated to control flaking, scaling, and itching that occur with dandruff. It uses 1% ketoconazole 1% and is fairly gentle on the hair an skin. Using this product twice per week along with your regular shampoo routine will help reduce symptoms of dandruff. Even those with color treated hair can safely use this product.
Read more
Controls Flakes and Keeps Volume
Just a bit will go a long way for a lathery smoothness you can massage into your scalp. The fresh scent is clean and appealing. Not only will this help with the problem of dandruff but it will also keep your hair healthy and shiny. It won't dull your hair and it can leave you with the nice bouncy, body you desire for your mane.
Kills Fungus
The fungus that causes that nasty, itchy dandruff becomes overgrown and needs to be controlled. This product will kill the fungus. The ketoconazole binds to hair proteins so even though you only have to use it twice a week, it will continue to work on managing that fungus even when you are on an off day using your other shampoos.
Cost and Value
This product is well priced for a proven ingredient that can help keep flakes at bay. The rich lathering feels good on your skin and the fresh scent is universally appealing.



Tea Tree Oil
Anti-fungal & Anti-Bacterial
Sulfate-free and very hydrating
Can prevent head lice, thinning hair, dry, flaky scalp
Promotes fast hair growth and regrowth
Chemical free, botanical lice prevention with lavender and rosemary
Can be used in colored, processed and natural hair
Hypoallergenic
Maple Holistics uses tea tree oil in their formulation to help with a variety of head issues. It is designed to be anti-dandruff, help with the itch on the scalp, anti-fungal, anti-bacterial, and it is a strong deterrent for head lice. It can also help with moisture retention which supports thinning hair and reduces hair loss.
Read more
Helps with Scalp Irritation
The scalp can get irritated for many reasons. It can have dry, flaky scales that cause distress to your hair follicles and itchiness. This product can help relieve that itching, break down excess oil, and provide anti-bacterial and ant-fungal support to balance the skin. It can increase healthy blood circulation in the scalp which can promote hair growth which is important for chronic dryness. This is a mild formulation that those with sensitive skin as well as those with chemically treated hair can safely use.
Company
This is a company that manufactures products based on holistic beauty and wellness ideologies. They use the purest, most natural ingredients in their products to provide healing and therapeutic beauty products. The formulations are always paraben free and cruelty-free, and they are gentle for most all the population to use.
Cost and Value
Those that prefer more natural methods to treat their ailments will be drawn to this company and this product. It is fairly priced given the high quality of oils used. Its ingredient mix is potent and smells nice too, especially with that addition of lavender.



Pirothione Zinc
Rich lather that can soothe and condition
Can use as little as once per week in most cases
It is better found online, not readily available in stores
The smell could be improved
Head and Shoulders is a popular and well-known brand that is synonymous with anti-itch and anti-dandruff products. This hair mask only takes 2 minutes to penetrate the scalp for extra soothing to the skin, smoothing to the hair, and relief of dry flakes.
Read more
Ingredients
Pyrithione Zinc is the main active ingredient used in this formulation. This ingredient is both antibacterial and antifungal and it was developed in the 1930s and has since been effectively used to treat scalp conditions. It has been proven effective against seborrheic dermatitis of the scalp as well as other skin conditions such as eczema, athlete's foot, vitiligo, and psoriasis. The antifungal properties it has makes it ideal for dandruff shampoos.
Deep Penetrating
If you have not had success with other products on the market and are starting to feel desperate, give this one a try. It is different in that it is a mask, not just a lather up and rinse shampoo. It is specifically formulated to sit on the hair and scalp for 2 minutes where it will begin to penetrate deep into the skin and hair follicles for targeted soothing and healing.
Cost and Value
For Head and Shoulders as a brand, this is going to be one of their pricier products given that they tend to make very affordable options. Those with stubborn cases of dandruff, won't blink an eye at paying a couple extra dollars more for this rich, soothing mask that has a high likelihood to help your hair and your scalp when other products have failed.



Tea tree oil
Best used against dandruff, dry scalp, and Psoriasis.
The Peppermint Oil and conditioner
Works on all hair types
Formulated specifically for men
Money back guarantee
The conditioner may not be strong enough for de-tangling longer hair
Thick texture can be hard to work through the pump
This product, specifically formulated for men, will help with that pesky dandruff and you will feel it work as it tingles and gives off a minty scent that can additionally elevate your mood. This product by krieger + söhne uses tea tree oil to destroy grime and soothe the scalp.
Read more
The Power of Oils
Tea tree oil is a powerful anti-fungal and antibacterial ingredient that is also innately soothing. Combined with peppermint oil, the tingling and awakening smell of this combination is an exalting feeling and what's even better is getting the ultimate relief from flakes.
Warrior Grade
Krieger means "warrior." This is the product is designed to meet the needs of men who keep up a serious maintenance regime that require salon quality products. This is a luxurious, very masculine product that can tame those flakes, smell great, and work with the unique biochemistry males have. It is a pampering product for men that allows for masculine indulgence.
Cost and Value
The cost is not bad at all considering this is a duo combination of shampoo and conditioner set to work together and compliment each other. Guys who value high-quality grooming products will appreciate this one if they suffer from annoying dandruff. The texture is thick and rich and the scent is welcoming and masculine. It will leave your head and hair feeling clean and fresh.



Pre-shampoo and treatment preparation
Regenerating plant extract
Made of 53% pure essential oils of Orange & Lavender
Very sensitive skin types may feel a stronger warming sensation
Not recommended for pregnant or nursing women
RENE FURTERER makes Complexe 5 regenerating plant extract that you use weekly as a treatment that promotes head health and hair health. This will strengthen your hair itself while simultaneously provide a deep clean before you get ready to shampoo. If used with other RENE FURTERER products the use of this product in preparation for the follow-up shampoo and conditioner will increase those products effectiveness by 10 times. Use one to two times per week for the best results.
Read more
Complex 5 Plant
This formulation will help prep hair follicles and stimulate the scalp so that working together, both can become as healthy as possible and work together to keep head health. This is a treatment that will sit on your scalp for 5 minutes and its highly concentrated mix will detox, purify, and balance making your hair and skin ready for further treatments and therapies.
Ingredients
The orange essential oil is soothing and invigorating. It can help purify and relieve debris making your head feel much cleaner after application. The lavender essential oil is also a cleansing agent and is naturally very gentle. It is a strong supporter of healthy, strong hair. Together, the scent profile between these two is very floral and bright.
Cost and Value
This is an expensive product. The pre-treatment aspect makes it a bit unique and it adds to the defenses against flaky, itchiness that can occur with dandruff or psoriasis. If you have a tough case, going through a multi-step process like you would with this product be worth your while for relief.



Tea tree oil
Gentle on curly or chemically-treated hair
Blended with Tea Tree Oil, Jojoba Oil, Avocado Oil, Keratin, Almond Oil, and Coconut Oil
Seals in shine and softness
Not tested on animals and made in the USA
Can smell very strong to some
Baebody isn't just a therapeutic product but it is also a lifestyle brand that puts an emphasis on good looking skin. It is a product that can really help with extreme itching.
Read more
Ingredients
Tea tree oil blended with Jojoba oil, Avocado oil, Keratin, Almond oil, and Coconut oil. This natural product combines the most potent but gentle ingredients to combat itchy and flaky skin. Not only do these ingredients help heal the skin but it helps to soothe and hydrate.
Quality
Products made by Baebody use some of the finest natural ingredients and stay away from chemicals and synthetics. They manufacture in the USA and they never test on animals. Once you use it, you will feel nice clean sensation and you won't have to worry about any leftover build-up.
Cost and Value
This product is well priced. The ingredients are very settling and they will relieve you of your itchy scalp while conditioning not only your skin but your hair too. The combination of powerful oils provides a nice complex of natural healing features.



Rosemary, Romarin
Sulfate-Free
Affordable
Helps increase texture especially for thin hair
Purifies
L'Oreal generally makes consistent products that can address a variety of beauty issues. This product not only helps with irritated skin that needs some care. It is also formulated to help thinning hair gain some of its volume back.
Read more
Helps Head Irritations
If you have psoriasis, eczema, dandruff, or even seborrheic dermatitis and you experience tightness in the skin from these, that tightness and it will help calm any flair-ups. It will keep your skin soothed and it will not make it any dryer as other shampoos can do. It works into a nice foam which makes application smooth.
Texture Support
If your hair is feeling limp or lifeless this product says its formulated to help thinning hair and increase a thicker texture. It can definitely add some bounce and your hair will look and feel healthier after use, which is always a major bonus.
Cost and Value
This product comes in a pack of two with great affordability as is known for this brand.



Tea tree and sage oils
Clinically proven to soothe dry, itchy scalp in 8 days
Sweet potato extract and kukui seed oil for moisture
Formulated with alcohol
Not great for extreme conditions
Yes to uses tea tree oil and sage oils to help calm irritated skin. If you want to cut to the chase and get relief sooner than a couple of weeks to 8 weeks, this product boasts relief in as little as 8 days.
Read more
Ingredients
Tea tree oil and sage oil are proven to help angry, dry skin. Combined with Kukui seed oil and carrot seed oil, there is a ton of moisture going on. It is formulated cleanly with 95% natural ingredients and it is paraben-free, silicone-free, as well as Leaping Bunny Certified.
Gentle
There is no warming, tingling, or menthol sensation with this one. It is very mild, so for those that are very sensitive, this could be a good option. The one caveat is that it will cause a stinging sensation in the eyes, as do many hair treatments, so just make sure to steer clear in this area.
Cost and Value
This is a very affordable option that has a gentle effect anyone can use without too much worry about side effects. It is soothing and the best part is how fast it can start working for you. Those that tend to be sensitive can give this one a try as it is a more mild product.



Formulated using potent natural ingredients including Biotin, a B-complex vitamin
Strengthens the hair shaft and follicle to promote fullness of the hair
Uses charcoal
Helps balance skin
Includes peppermint and spearmint oil
No additives and cruelty-free, no sulfates, silicones, phthalates, parabens, DEA, or artificial dyes
Certified gluten-free and suitable for vegans
Can work for all hair types even chemically treated hair
Not a great exfoliator
Can be harsh on sensitive skin
Briogeo makes a hair care product that addresses dry, irritated, itchy, flaky, and weighed-down hair. This is a creamy product that can break down debris while it provides a soothing and balancing effect. Chemically treated hair, those that use keratin treatments, or relaxers can safely use this product.
Read more
Clinical Results
Researched, tested and proven to be effective. In the laboratory study, this product gave not just some of the participants but all the participants, 100% of the relief.
The Power of Charcoal
Binchotan Charcoal is a neat ingredient that works to detoxify. It can absorb impurities like dirt, sebum, product build-up, and the like to provide a thorough cleansing of the head and the hair follicles allowing them room to grow healthily and flourish.
Cost and Value
The ingredient combination has been thoughtfully put together and sourced. The product is expensive but it is all natural and manufactured in a gentle way.
Criteria Used for Evaluation


Effectiveness
Over the counter shampoos will have specific ingredients that are proven to be effective at attacking dry scalp.
Salicylic acid is a commonly used ingredient that comes with many therapeutic benefits for the skin. It is well-known to work for acne as well as a dry scalp because it is keratolytic and it can aid in treating the over the proliferation of skin cells. It is mainly used for scaly or bumpy skin conditions like dandruff or psoriasis. It can help decrease inflammation and assist in sloughing off dry, flaky skin scales.
Coal Tar is another ingredient that is used in these scalp treatments as it is also a keratolytic, so it will work to soften the skin. This makes removing dead, flaky skin scales much easier. Like salicylic acid, it can also help to ward off the overproduction of skin cells. There are some side effects with coal tar to consider, however. Some individuals may find it is too powerful for their skin and can have an irritating effect such as redness, extra itching, and it can actually cause a burning sensation on some skin types. Some can be allergic to this ingredient which would ultimately cause the skin it is applied to become very light-sensitive. Patch testing the skin with a shampoo that has this ingredient is a good way to see if it will work for you or to see if it is not compatible with your skin. Those that are pregnant and breastfeeding should avoid this ingredient until they see their doctor and get the go ahead. The reason is there is a possibility that it can affect the unborn child.
Ketoconazole is commonly seen as an active ingredient for the treatment of ringworm, jock itch, athlete's foot, and fungal infections. This product attacks fungi growth that causes infection in the skin. If you find products that have this ingredient over the counter, they can help with itching, flaking, and scaling of the scalp. For individuals that find this ingredient effective, results can be seen in the first 2 to 4 weeks of use.
Selenium sulfide is a rock solid therapeutic antidote to seborrheic dermatitis, which is the term used for overproduction of oil on the skin. It is an effective treatment for slowing down skin cell death and thus can alleviate the symptoms of constant itching. This ingredient is generally safe, but there are cases where hair discoloration or hair loss has been reported.
Essential oils are the natural way to go. These are going to originate from plants. Those oils that have astringent properties are effective at controlling excess oil on the scalp while they can soothe. Some shampoos will have them in their formulation, but you can always buy your own essential oils and add them to your shampoo and/or conditioner and use regularly in the shower. Hot oil treatments using these oils can be done once a week. Effective essential oils that have the right makeup would be Rosemary, Tea Tree, Lavender, Cedarwood, Argan, Lemongrass and Almond.


Accuracy
There can be a couple of reasons for dry scalp and specific skin conditions that cause dry scalp that is important to understand so that you can choose the best treatment option.
Dandruff is annoying and unsightly flaking of dead, dry skin that can get caught in the hair and be visible. There are a number of reasons why one may have dandruff. Poor nutrition, overvoltage, hormone imbalance, frequent chemical processing and coloring, metabolic disorders, overproductive sebaceous glands, endocrine disease, excess drying from heat like from a hair dryer or curling irons, poor hygiene, even genetics. In many cases, an overgrowth of the fungus Malassezia or too much oil accumulation on the scalp can lead to dandruff. A build-up of products or dirt on the scalp can cause dandruff as well. This is where proper hygiene is essential to be able to thoroughly wash the scalp and rid it of any unnecessary debris.
If you have dandruff, many times you can use an antifungal shampoo and give your scalp a good scrubbing and full cleanse to relieve it. Shampoos that are formulated to help rid dandruff will be mixed with ingredients that are designed to kill fungi and help reduce scales on the skin.
Scalp psoriasis is another reason that you can have itchy, dry scalp. It is an autoimmune disorder that appears as red, scaly patches on the head. It starts out small, but it will spread over time all throughout the scalp and can even get onto your ears, forehead, and neck areas. This is a disease that is based on your genetics and is not contagious.
It is a type of eczema that causes inflamed, itchy, dry skin to form on the scalp.
Scalp eczema occurs as a side effect of dandruff. Skin patches become red and irritated and they may eventually turn into lesions. There is still more to learn about this condition and it is thought to be related to genetics, stress, as well as changes in the weather.
Once you know what you are dealing with it will help immensely to pick the right over the counter formulations, or alternative treatments to try. It can also tell you when you need to see a specialist should you require a prescription therapy to overcome your symptoms. It is always advisable, however, to follow up your shampooing with a solid, moisturizing conditioner. Many of these OTC options can cause additional drying that you certainly don't want or need.
Expert Interviews & Opinions
Most Important Criteria
(According to our experts opinion)
Experts Opinion
Editors Opinion
Users Opinion
By Default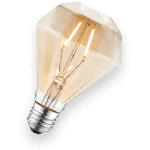 What to look for.
If you found that none of the products on this list are products that would suit you, may try natural remedies. Green tea can help with the dryness of the scalp and also can have relief too.
Things to try
There have been studies that eating omega 3's will help with the natural restoration of natural oils. Reserachers have also found, that using a raw honey mask on your scalp can do the same thing.
Other Factors to Consider


Potency
OTC options and even at home, holistic options or more natural remedies can be very helpful for a lot of people. However, they will not always do the trick for everyone and every case. Those individuals who have extreme cases may have to seek professional medical help to obtain a stronger prescription to battle the condition. These therapeutic products will have more coal tar and use more salicylic acid in conjunction with other beneficial ingredients. Always follow the doctor's recommendations when it comes to a prescription as you may be administering these treatments in a more specified way than you would OTC options. Some prescribed remedies, for instance, need to remain on the scalp for a prolonged period of time, like overnight to get the desired results.


Responsiveness
It can take some time and trial and error to find the best product for your skin and your condition. It is a good idea to try different types or brands and alternate them to see which works best for you. Many times, you can use one product and it can work well for a period of time but then as time passes it begins to be less effective because your body will adapt to its formulation. If you keep it varied you will have a lesser likelihood of this happening. However, if you really like on product and it stops being helpful, just try another product and see if there is any change.
There are generic and off brands just about everywhere you look. While you don't necessarily have to buy a brand name product, if you are unsure about the formulation a product has or you question a product's quality, it is best to spend a couple of dollars more for a product you know has a good reputation or is formulated with ingredients that you know are safe and effective. Using a product with unknown ingredients or potentially poor quality could make your situation worse and the health of your hair could be further jeopardized.
Last, remember, a good product or brand can still take time. Don't expect miracles overnight. A consistent routine with a quality product could take 6-8 weeks for full effect.
Frequently Asked Questions
q:

What is a keratolytic?

a:

A keratolytic pertains to keratolysis. This is the process of softening and shedding of a hard layer of the epidermis. Something that is keratolytic is going to be effective as a peeling agent.
q:

What are the layers of the epidermis?

a:

There are 5 layers including the stratum basale, stratum spinosum, stratum granulosum, stratum lucidum, and stratum corneum.
q:

How does skin respond to compression or injury?

a:

When the skin is injured the cells will regenerate rapidly than all the other tissues in the body to naturally heal the wound. Manual labor or compression from tight shoes, for example, will increase the speed of keratinocyte proliferation and hardened areas of skin emerge. These can be in the forms of corns or calluses that are accumulations of dead keratinocytes.
q:

What are the functions of the epidermis?

a:

The skin is a large organ covering our body and it has very specialized and important duties to keep us healthy and safe. It is the first defense against trauma and infection and works hard to resist such aggravations. It is a barrier for absorbing too much water from the environment as well as keeping enough moisture in without loosing too much. It is a strong barrier against UV rays and against many pollutants and chemicals that could be harmful in the environment. It provides us with the ability for sensation. It helps with thermoregulation and it can show signs of poor or good health.
q:

What are some symptoms of dry skin?

a:

Typically dry skin is temporary. Many people who experience the cool winter months or who live in cooler climates will have issues with dry skin during this time because the air lacks humidity or moisture. For some, it is a lifelong ailment that requires much attention. Your age, health, where you live, how much time you spend outside, and genetics can all be factors that can affect this condition. You may experience some of the following symptoms:

Skin tightness, that can be especially pronounced after showering, bathing or swimming
Rough looking and feeling a skin
Itching (pruritus)
Slight to severe flaking, scaling or peeling
Fine lines or cracks
Gray, or ashy skin
Redness
Deep cracks that can be sore and may even bleed
Subscribe to our newsletters