Our Favorite Ski Jackets Reviewed and Compared
last updated
Mar 23, 2019
Skiing has always been fairly popular and provides a full body workout that's difficult to match. Whether you live in an area with lots of opportunities to ski or enjoy more manufactured slopes, you'll need the right gear.
Skiing happens in areas where it's
cold enough for snow
to stay on the ground as long as possible. This is where a good ski jacket can be the difference between sailing down your favorite course and freezing before the lift reaches the top.
Ski jackets will need to be versatile enough to stand up to different types of extreme snow sports. They aren't just relegated to the sport of skiing, and this changes the criteria we used when reviewing them. Finding the right fit for your needs gives you a great product that can be used whether you're snowboarding, skiing, running, or taking your weekly trip to the grocery store.
In a Hurry? The test winner after 12 hrs of research

Patagonia PowSlayer
Why is it better?
Very waterproof Gore-Tex Pro fabric

Comfortable, lightweight and breathable

Versatile for all types of skiing

Lots of pockets for storage

RECCO reflectors

Eco-Friendly, made with recycled nylon
In a
Hurry? Editors choice:

Test Winner: Patagonia PowSlayer

6
Researched Sources
2.2k
Reviews Considered
12
Hours Researching
13
Products Evaluated
Water Resistance
Breathability
Comfort
Durability
Weather Resistance
By Default
Criteria Used for Evaluation


Water Resistance
A good running jacket is one that will help you stay dry in rainy and wet conditions!
When you are out in the cold weather of winter, snow and ice are to be expected. And this means you will likely get wet, either from natural melting or from the snow ad ice melting as it is exposed to your body heat. The last thing you want is to get dusted with snow from your skiing just to have it melt and soak through your layers leaving you cold for the rest of your outing! Having a ski jacket with good water proofing and a durable water-resistant design is the best way to keep yourself warm and dry on those winter ski excursions!
The skier wants to stay dry, free from wet snow caused discomfort and a chill. That's why having water-resistant capabilities is of the utmost importance. it's a good idea to look for options that include a DWR coating to repel water.
For the most part, all ski jackets (especially the ones on this list) are water-resistant. It's also important to consider other features that help keep the consumer dry. This includes a hood, high collar, and adjustable cuffs—all features that protect against gusts of wind as well.


Breathability
Having a ski jacket with moisture wicking properties and breathable materials can keep you comfortable while you run!
While most runners and hikers think about warmth and insulation when looking for their jackets and winter gear, they often forget to consider the importance of breathability. There is such a thing as being too hot and if you are getting soaked with sweat while out skiing you are not going to have as much fun as you could. Breathable fabrics allow you to maintain good body heat retention while still allowing cooler air to penetrate to a small degree so you do not over heat. Good breathability ensures you stay comfortable during your skiing adventures!
When a person exerts a lot of energy, their body heats up and triggers a sweat response to help keep them cool. In cold weather, athletes still sweat when they're working hard and exerting a lot of effort. The difference is that in cold weather this sweat can cause the body temperature to drop dangerously and too quickly as the person cools down.
Having a ski jacket with moisture wicking properties and breathable materials can keep this issue to a minimum. All of the jackets that made our list provide superior ventilation and features that increase breathability.


Comfort
Without a comfortable fit is that compliments your workouts, no jacket will be worth much at all!
It is important that the ski jacket you choose is comfortable when you put it on as well as when the time comes to take it off. You do not want to be struggling with a poor fitting of uncomfortable jacket while you are out on the slopes. A jacket is only as good as the way you wear it and if your ski jacket is not comfortable you are not going to want to wear it and that means it will not do you any good. We made sure to consider the features of each jacket on our list to find the ones that are the most comfortable and also considered key questions to help with the selection process!
How well does this jacket fit? Is it comfortable to wear? The jacket needs to be flexible and stretch well so that movement isn't restricted. Many ski jackets include features that are customizable and adjustable such as removable hoods, adjustable waists, and wrist gussets. These all add to the value and comfort of the jacket.


Durability
The best ski jackets are built to last and are designed to help you get the most out of your activities.
Of course, if you are going to invest your hard-earned money into ski gear you want it to last and perform as it is meant to. Durability is one of the most important factors to be considered when searching for ski jackets that will hold up to the wear and tear of your outdoor adventures. Both in the fabrics used and style designs used you will want to make sure your ski jacket is durable and will last you for a long time to come. You get what you pay for so remember that investing more money upfront often means getting better quality and durability from the start!
The best ski jackets are built to last. And since many are costly, it better be made of high-quality materials and includes things like ripstop fabric to prevent rips and tears and add to its overall durability. The jacket should last well beyond one season.
There are many that are available for a more affordable or mid-range price, so don't think that the more expensive ones mean it is better for performance and quality. However, sometimes this is the case. But this also means the jacket is more durable and long-lasting, so it becomes a worthy investment for those who ski regularly and throughout the year.


Weather Resistance
It's important to find gear that can protect you against the harsh climate while staying light enough to allow for full mobility.
One of the biggest issues facing avid skiers is the brutal temperatures they often can encounter while climbing that mountain and enjoying that thrilling ride back down. Jackets are the first and primary line of defense to protect you against cold temperatures and the harsh weather that may come your way. Ski jackets are designed for these kinds of situations but you still need to make sure you find ones that have the best cold protection available. That is what we wanted to help you find with this guide to the best ski jackets on the market!
Most skiing is done in the winter and at higher elevations—meaning that it's going to be brutally cold at times. It's important to find gear that can protect you against the harsh climate while staying light enough to allow for full mobility. We looked at jackets that used superior forms of insulation to keep the heat in and the cold and moisture out.
Primaloft was a popular choice, as it provided the most protection while still remaining lightweight and allowing for full mobility. Synthetic materials are usually preferable, and many of the jackets on this list take advantage of their superior durability and protection.
Expert Interviews & Opinions
Most Important Criteria
(According to our experts opinion)
Experts Opinion
Editors Opinion
Users Opinion
By Default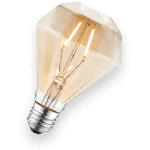 More than a Winter Jacket
Ski jackets have many features that set them apart from regular winter jackets. Good quality jackets have features such as waist skirts and wrist gaiters to keep wind and snow out, especially if you happen to go down while skiing. They are designed to keep you warm while allow you to let out some of your body heat if you get warm, through ventilation zippers.
A quality Ski Jacket will keep you Dry
A good jacket should be moisture resistant if not completely waterproof. Whether you are skiing, snowboarding, or doing any other winter activity, you will at some point be exposed to the snow. Your jacket needs to keep you dry so you stay warm and can endure the elements.
Value over cost always
If there is one thing seasoned skiers know it is the importance of a quality gear- especially a good quality jacket. If you are able to, you should seriously consider investing as much as possible into your ski jacket from the start. You get what you pay for so you will want to start off with the best jacket you possibly can afford so it will last longer and keep you warm and dry! Buying the cheapest jacket to save money upfront will actually cost you money when you replace it sooner and when it doesn't keep you as warm either. So always consider the value of your jacket and invest in quality upfront!
Other Factors to Consider


Style
Ski Jacket Style
There are different skiing styles that call for different ski jacket needs. The popular style jacket styles include shells (soft or hardshell), insulated jackets and 3-in-1 jackets. Your preference may be influenced by the type of sport you plan on participating in. Some jackets will be made to accommodate helmets, and others will be designed with other gear in mind. A style with multiple layers can also mean a more customized ski jacket that can last well into other seasons.
Shells
The most common ski jacket for resort skiing and hitting the slopes is a hardshell. These options are known for its waterproof capabilities. They are breathable and great as an outer layer, but uninsulated. This means bundling up with warm base and mid-layers for colder days. They are generally flexible, breathable and lightweight.
Softshells are made of fabric that stretches and like the name suggests, is soft. These are more ideal for milder weather conditions where keeping warm isn't the main factor. These are lightweight and still, have water-resistant properties. There are also technical shells on the market. These are minimalistic, yet suited for serious skiers because of its fully taped seams that keep moisture out and durable fabrics.
Insulated Ski Jackets
This option is warmer than shells since it is equipped with some form of insulation. Insulation can be options like down or synthetic like Primaloft or Thinsulate. Synthetic insulation is less expensive than the alternative and stays lofty and dry when wet. These are the best for colder, winter conditions.
3-in-1 Jackets
This is the most versatile option, perfect for those who prefer to layer up and remove layers with the changing temperature. 3-in-1 jackets consist of an inner layer that provides warmth, featuring fleece or down. This layer suppers into the ouster shell that has water-resistant properties and wind protection.


Features
Some individuals prefer minimalistic options, whereas others go for the feature-heavy options. It is still worth considering buying a ski jacket that has to stand out features. This includes RECCO reflectors that are integrated into the fabric that allow rescue organizations to find lance victims in case of an accident.
Other features aren't life-saving but can enhance comfort, warmth, and performance. This includes things like pit zips for added ventilation, wrist gaiters (hand liners that are built-in and have holes for the thumbs that further keep the cold out when worn alone or with gloves), and a powder skirt (or powder skirt) which keeps snow from reaching the back by using an elasticated band in the jacket, loops that attaching to pants, or snaps or zippers that creates a seal.


Bottom Line
There are so many big-name brands on the market specializing in sports gear that it can be difficult to know where to look. Ski jackets come in so many different styles, sizes, and materials. This can be overwhelming, but it's also fantastic for those who want a more customized product. It's important to understand exactly what you'll be using it for. Skiing isn't all about going downhill in a straight line. There are plenty of variations on the sport than can change the type of gear necessary. A good ski jacket can be an asset in any cold weather activity, but mobility and durability also need to factor in.
We looked at the way a skier moves, the weather that they're exposed to, and their recommendations when putting together our list of the top ski jackets. The following criteria can help you understand how these products were rated, and why they made the cut.
Frequently Asked Questions
q:

Are ski jackets good to use for all winter sports?

a:

Ski jackets are extremely versatile and can keep you warm during a variety of different activities. They aren't bulky, provide superior insulation, and are durable enough for heavy use. They make a great addition to sports like snowboarding, snowmobiling, cold weather running, and anything else outdoors that requires a full range of motion.
q:

Are ski jackets warm?

a:

Some ski jackets provide enough warmth for colder temperatures, whereas other more lightweight and breathable. Look for an option with insulation for warmth. The warmest ski jackets contain insulation, with Primaloft or Thinsulate being the most popular for its warmth, breathability and weather protection. Consider a 3-in-1 jacket for the versatility of insulation that is removable.
q:

How do you wash a ski jacket?

a:

Some jackets may be washing machine, but check the product detail or contact the company for confirmation. Use a gentle detergent and wash in cold water. Leave out to dry flat in a well ventilated area.
q:

What should I wear under my jacket?

a:

When skiers are out and about it is important that they stay warm and dry but it is also important that they do not get too hot. The best way to ensure good body heat retention and air flow is to dress in layers. Several layers under a ski jacket it a good way to stay comfortable because if you get too hot you can always remove one layer and put the jacket back on and continue on your way. Likewise, bringing along a thin additional layer is also a good idea in case the temperatures drop more than you expected and you need to add a layer under your jacket.
Subscribe to our newsletters