Best Smartwatches Reviewed & Rated for Quality
last updated:
Mar 23, 2019
Today, the smartwatch has become a significant gadget and accessory to our lifestyle. It has also been the most dependable and reliable accessory to runners and athletes with their capability to issue timely records of body vitals. These gadgets are different because of their design, functionality, and advanced features adopted from the digital watch series. A good device of this kind would include a
GPS
navigation system, touch screen, camera, heart rate sensor, Bluetooth, internet capabilities, and other functions that include recording progress. With such accessories, you are guaranteed a total realization of your workout progress whether as a runner or as an athlete.
The design and functionality of such gadgets are changing due to manufacturers' improvements and with competition growing daily, only the best brands are being recommended. Therefore, you should take your time to look for one that would best suit your exercising needs.
In a Hurry? The test winner after 12 hrs of research

Samsung
Why is it better?
The wristband and face are interchangeable providing the consumer to select the kind of style that he or she desires.
Stainless steel construction makes it durable
It has a 1GHz processor
It allows you several functions as you could acquire calendar notifications, news updates as well as text messages
In a
Hurry? Editors choice:

Test Winner: Samsung

3
Researched Sources
2K
Reviews Considered
12
Hours Researching
15
Products Evaluated
Features
Ease of Use
Battery Life
Compatibility
Style
By Default
Criteria Used for Evaluation


Features
Smartwatches sometimes can have small variations in functionality depending on the manufacturer and the target market for the product. Therefore, the selection process for such a product requires checking on its functionality and the purpose you intend to use it for. There are various uses of these devices: notifications, customization, fitness and health purpose, business, navigation, music, and world-SIM functions. It will notify you of essential tasks such as meetings, class time, time to take your medications, as well as text messages. The product comes with great convenience for you in everything that you do, thus giving you an easy time during your training sessions. The best designs allow for weather changes notifications, which is important for planning and executing outdoor events. World-SIM functionality on such a device would enable you to receive calls without having to use a phone. For fitness functionality, the best quality designs would indicate your heart rate when asleep, heart rate when at the gym and monitor other fitness-related activities such as jogging or hiking. You should be able to read and reply emails promptly thus saving time if you are out training. The best design would allow fast communication even when jogging or running.


Ease of Use
The interface currently being utilized by most smartwatch manufacturers is the button or touchscreen option. If you need quick access to items on the screen, a touch screen design will be ideal since you would be able to swipe and click on the screen without relying on the buttons, which sometimes can become faulty. The touchscreen also creates more space for large displays due to the lack of installed buttons, thus enabling you to have a clear view of the screen contents. The downside to the touch screen option is that it can crack, and this will require replacing of the touch screen so that the watch can be operational again. Ideally, you should make sure that the one you buy has a protective layer such as a glass protector. Some designs combine the use of touchscreen and button operations. This eliminates the disadvantages associated with operating a single interface. A trend that manufacturers have adopted lies in producing more touchscreen designs than button operated types; this has been informed by the market demand for the touchscreen inventions. For greater convenience, ensure that you buy the one that works with both the touchscreen option and the button.


Battery Life
Different manufacturers apply different display technologies when designing their brands. The majority of manufacturers use the LCD screen. Nevertheless, a quality design would be designed with the AMOLED display, which enables higher clarity and high contrast in color. This type would enable you to view photos and videos in good quality. However, the major disadvantage of such an item is its high power consumption, leading to a shorter battery life. You should strive to buy the type that uses up minimal power. A good watch would dim when it is not in use to conserve power. The LCD display has power saving advantages though it would not give you the quality display you yearn for.
Power consumption and how long a gadget can last is an important decision to make when acquiring a brand. Most of us would go for the high contrast color display option. Even with this being the case, always think about how long the battery would last you before you make a purchase. The longer the battery life, the more preferable such a device would be. However, battery life is determined by the applications and features the device has. Smartwatches that have numerous features and the best display tend to have a short battery life due to high power consumption by these gadgets. It is therefore important that you choose the design that has battery saving modes, such as a reduced light mode and/or automatic sleep mode, when not in use. A quality one would automatically disable the applications that are not in use to conserve power. Before making any purchase for such a gadget, it is important to consider battery life, its features, and the user options for its recharge.


Compatibility
These devices have various applications. Consequently, the one you buy should be compatible with other devices you will operate it with including the phone and in some cases your laptop. Outstanding designs are compatible with Android phones and iPhones. You should be able to access and connect in functionality with these devices to use them as complements. The device you purchase should be able to access the internet. You should never buy a product that would restrict your complete exploration of its special features. Regardless of the price at which you would be required to acquire one ensure that it is the right design for you. You should be able to download most applications from the Google Play Store or Apple App Store using such a gadget. It is important that you confirm the compatibility of the smartwatch you intend to buy with the device you use, as some of the designs may not be compatible with your phone. It would be a complete waste of your money to buy something you would not be able to exploit all its special features. It is also important to consider obtaining devices with most options of compatibility so that you could enjoy the multiple options.


Style
Although it may seem like a less significant factor to consider, design is very important since the watch also doubles as an ornament. Besides, the physical design of the watch determines its comfort on your wrist. When selecting a watch, its design should also conform to the size of your wrist. Sometimes, a wide wristband can be uncomfortable and some people might prefer the not so wide construction. The designs with wide wristbands also have athletes who prefer them because of how comfortable they feel when placed on the wrist. The size of the screen should also be well thought-out as the larger the screen, the bigger the display and items on the screen will be clearly visible. However, the display should not be so big as to be uncomfortable when worn or look ugly. A small screen will be limiting the display size, and sometimes difficult to view the items on the screen. This proves to be a problem for those with eyesight problems, and it is advisable they look for a bigger screen or for a bigger display. The buyer should also consider the beauty of the design. Therefore, when you decide to acquire one, it is important to check on its design and the material used for the design. The material of this product can be categorized as plastic, metal, leather, and in some cases, fabric. The one with a plastic wristband is considered more suitable for sports and fitness since it's light and comfortable on the hands. Nevertheless, its downside is that the consumer tends to sweat a lot when it is on the wrist. The metal wristband is heavy but it may look stylish. Leather and fabric models are the most comfortable but they wear out faster than metal and plastic.
Expert Interviews & Opinions
Most Important Criteria
(According to our experts opinion)
Experts Opinion
Editors Opinion
Users Opinion
By Default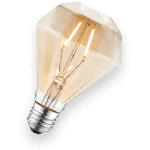 Extra features
A lot of these watches come with varying features. Some come with absolutely everything, while others have just the bare minimum of what everyone wants. If you want something that has all of the best features make sure to only look for those so that you end up with something that doesn't have all the features you want.
Is it worth the cost?
Most smartwatches are pretty pricey, with some being more expensive than others. When looking for the perfect smartwatch, make sure to consider everything you need and don't need--this will avoid you overspending on features that you know you won't be using anyway.
Other Factors to Consider


Bottom Line
Apart from the criteria outlined, personal preferences also play a part in helping you make the right selection. The trends in the smartwatch industry show that the demand for these gadgets is increasing with the changes in lifestyle and desire for devices that can track performance. Some of the guidelines you could use in your selection process include compatibility, functionality, and display. Ensure that the type you select to help you during your training sessions is compatible with other devices, has numerous functions, and with the best display. On the other hand, battery life is also a vital factor to consider, as the numerous applications on the watch will increase power consumption.
Smartwatches are available in numerous designs with the majority of attention given to their properties and features. Therefore, it may be difficult for anyone to select the best option to meet his or her training desires. Fortunately, below are a few criteria that you could use to help you narrow down your search for the most suitable design based on your needs and your personal preferences.


Value
Your budget would also determine the type and model to buy. The pricing of most smartwatches is based on the design, features, battery life, and compatibility. The prices would range largely depending on the brand; for instance, the Apple designs that are compatible with the iPhone and have a 4G connection would cost you a great fortune though they would be worth buying. A good design should have a long battery life, a variety of features, and it should be compatible with multiple devices although it would be expensive to acquire. Those with limited compatibility and few features would fetch for a lower price. If you wish to buy the luxurious designs then you should be willing to part with a good fortune. Nevertheless, ensure that the product you buy at any given point in time meets your needs as an athlete.
Frequently Asked Questions
q:

Does the size of the display area matter?

a:

No, it does not really matter as long as you set and view the right function you are in need of at a particular moment. However, some have large displays that can display multiple properties at a single time, which can be more preferable.
q:

How much should I expect to spend?

a:

In as much as it would be important to be careful not to be duped to buy a less quality product at a high price, most expensive designs that you would find on the market are of outstanding quality. Nevertheless, always ensure that you buy your products from reputable manufacturers to avoid being extorted in any way.
q:

How long does the battery typically last?

a:

The battery life of such devices is solely dependent on the device's quality. There are designs that you could alternate between modes to enable you to minimize the quantity of power you would use up at different points in time.
q:

What should I look for in a smartwatch?

a:

The criteria for selecting the best type would all depend on your tastes and preferences. Your selection of these types of gadgets would also be influenced by the type of occasion you intend to use the device. Generally, a good quality design would have a prolonged warranty period and it would be constructed with the best quality materials.
Subscribe to our newsletters