10 Best Smartwool Socks Compared & Reviewed
last updated:
Jul 29, 2020
It's no surprise that Smartwool socks have become a favorite among outdoor enthusiasts, athletes, and
hikers
alike.
Each pair of these socks features a uniquely high Merino wool content that offers superior breathability, moisture-wicking properties, advanced
temperature regulation
, odor resistance, and natural protection from the sun — so that you can stay warm, comfortable, and dry when braving the
great outdoors
.
Smartwool has tons of high quality and excellent options, so to give you a place to start, we've put together a list of their best socks and you can find it below.
In a Hurry? The test winner after 15 hrs of research

Hiking Medium Crew
Why is it better?
Good cushioning
Warm without being bulky
Excellent fit
In a
Hurry? Editors choice:

Test Winner: Hiking Medium Crew

5
Researched Sources
1700
Reviews Considered
15
Hours Researching
21
Products Evaluated
Best 3 Alternatives to Smartwool Socks
ROCKAY Accelerate
Merino Wool
Price:
Razer Trail
Durable off-road ready design
Price:
Wigwam Husky Stretch
Good Construction
Price:
Comfort
Terrain
Fit
Responsiveness
Value
By Default
Criteria Used for Evaluation


Comfort
All Smartwool socks include merino wool in their blend. This natural fiber is known for feeling soft and cozy against your skin.
When picking out your socks, it's essential to know what level of cushioning you're looking for and where you want it. How thick or thin is your sock, and what does this level of support mean?
Some of these Smartwool socks have extra cushioning in certain harder hit places like under your toe pad and heels, while other socks have uniform cushioning. Socks with variable cushioning might work best for running and other dynamic activity while an all-encompassing thick cushioning could be ideal for an intense, long, or rugged hike or backpacking trip. Super thick cushioning is also going to give you the best support for the weight-bearing activity.
When picking out your socks, it's essential to know what level of cushioning you're looking for and where you want it. All of these Smartwool socks have an effective cushioning design and serve their intended purpose well.
We also wanted to note that the use of natural merino wool in all Smartwool socks means that the products on this list all offer the user an excellent in-sock feel, natural odor-fighting properties, and moisture-wicking capabilities.


Terrain
Before shopping you should know if you're looking for a pair of socks for casual use, road running, or trail running. This will help you to narrow down your choices and make a good buying decision.
Smartwool makes socks for running, hiking, and casual use so it's important to know what you're looking for before you start to shop.
If you're looking for running socks, which is highly likely since this is a running website, after all, be sure to know if you want a pair for road or trail running.
The difference in the different types is usually the thickness of the socks, with trail running and hiking socks being the thickest and ones designed for casual use being the thinnest. That's not to say that you can't mix and match based on your personal preferences, but most people will end up using the socks for their intended use.
The support of your socks will affect the kind of terrain you are able to comfortably walk and run on. Cushioning also determines the amount of impact you can expect to handle while wearing the sock and what kind of terrain you can comfortably navigate.
If you're looking for heavy impact absorption that you'd want for trekking seriously rugged trails for long miles while carrying a heavy load, go for thick cushioning. If you just want a minimal layer of protection between–like you would for a light run or for everyday wear–you may want to go for lighter cushioning.


Fit
Some designs seem to run smaller or larger than normal so we made sure note this in our reviews. Also, products that have a higher percentage of elastane in them will fit differently than those with less which is a good thing to keep in mind while you're finding your perfect pair.
Read also about all black men's running shoes.
The fit metric for socks refers to how the sock feels, the sock height, and how well the sock stays put. We've detailed specific support features and discussed what type of shoe or boot works best with each sock height.
Some of these Smartwool socks offer a fit based on typical "women's sizes" which means the body of the sock and the heel are more narrow than the fit based on men's or unisex sizing. We've also made sure to mention how well the crew-height socks work for athletic calves.
It's also important to note that the blend of materials the socks use will affect how they feel. For example, a large amount of elastane will give you a tighter feel than a pair with a lower percentage.
Some people prefer a tighter fit in their running socks.
We've also highlighted any areas where users notice a progressively looser or tighter fit over time. Sometimes the elastic in the top of the sock wears out over time, leading to a sock that might fall down. And sometimes a running sock feels tighter as your feet sweat and swell during a run. Some users report certain socks to feel tight in specific areas–such as the ankle.
If this is typically a problem area for you, that certain sock might not be the best choice.


Responsiveness
The right socks will be there when you need them, providing the right fit and temperature regulating properties for whatever situation you're in.
A good pair of socks will deliver good performance and be responsive to your wants and needs and the environment you are in at any given time.
When looking for the best socks for you, it's essential to consider what type of climate you'll wear them in and through what type of activity.
Some of these Smartwool socks are meant for warmer climates, some for cold, and others are multi-season. Some of these socks can support you to carry a lot of weight or help you handle an extreme run.
We've made sure to describe what kind of activity, weather, and terrain these Smartwool socks can handle. All of the Smartwool socks on this list measure up well for wicking moisture and breathability, important qualities to prevent sweat buildup, hot spots, and blisters, and to maintain comfort.


Value
Smartwool socks are more expensive than many competitors but you know the old saying, you get what you pay for.
Wool socks are more pricey than normal socks so it is important to know how that investment pays off. Smartwool socks are more expensive than average socks, and this is because they are not average socks! Smartwool socks offer exceptional quality, performance, and endurance.
We've discussed how each sock measures up in the Smartwool sock price range, and what you're getting for your investment. Each sock on this list offers something unique and highly valuable for its price. Every sock here is a win.
Expert Interviews & Opinions
Most Important Criteria
(According to our experts opinion)
Experts Opinion
Editors Opinion
Users Opinion
By Default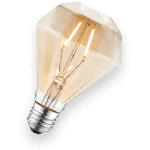 Be Mindful of Allergies
While it's normal to encounter some itchiness when wearing wool-based clothing, some individuals have a much more severe reaction as a result of a wool allergy. It's even possible that you have one of these allergies without being aware of it! So keep that in mind if you find yourself suffering from persistent itching or skin blemishes after wearing Smartwool socks.
Read Washing Instructions Carefully
There's no getting around the fact that Smartwool socks are far from cheap. They cost significantly more than traditional cotton socks, but this price is justified due to the substantially higher quality they provide. However, you will need to follow their washing instructions much more strictly than you would with cheaper pairs or else you run the risk of destroying that higher quality.
Other Factors to Consider


Materials
Each Smartwool socks contains a unique Merino wool content typically ranging from just under 50% to over 70%. You'll tend to find the warmer socks and hiking socks to have more wool content, while thinner and performance fit socks from the Ph.D. line have less wool.
Smartwool blends Merino wool with varying quantities of synthetic fibers to produce certain ranges of flexibility and support. You can easily find the wool content listed in the product description. Extra heavy socks tend to have the most wool while ultra light socks contain the least.


Size
Smartwool socks vary in size, so it helps to research customer reviews ahead of time, either on online selling sites or on the Smartwool website. If you don't find the perfect fit the first time, you can always exchange your socks under Smartwool's two-year warranty. Remember to properly care for your socks to keep them the right size (see our FAQ for care guidelines).


Accuracy
To further tickle your fancy, Smartwool offers a two-year 100% satisfaction guarantee on their products. They are confident that their best Smartwool socks will provide you with everything you need, and more—but in the case that they don't you have this guarantee to fall back on.
Frequently Asked Questions
q:

How do I care for my Smartwool socks?

a:

This is a great question. Though some people value the option to always toss their socks in the dryer, we strongly recommend exclusively air drying your Smartwool socks for optimal product longevity. The manufacturer recommends machine washing on the gentle cycle in warm or cool water, socks inside out. Use mild soap, no bleach or fabric softener. You can tumble dry on a low setting, but never on medium or high as heat can shrink wool. Do NOT iron or dry clean your Smartwool socks.
q:

How often do I need to wash my Smartwool socks?

a:

One of the best parts about opting for wool clothing over other clothing made from other fibers is that it doesn't need to get laundered as often. Why? Wool does not hold on to stinky aromas. So sometimes you might just need to air out your Smartwool socks or gently spot clean them. You can wear them several times before tossing them in the washer!

Keep in mind that some Smartwool socks have lower amounts of wool than others. These ones might need to be washed more often than high wool content socks.
q:

Is air drying a good option for Smartwool socks?

a:

It is, and it may be a way to increase product longevity as drying your clothes the conventional route does pull fibers away over time. Just look in your lint trap to verify this tidbit! The manufacturer recommends laying your wool clothes flat as opposed to hanging them to dry.

This is because wet wool changes shape while hanging. If your Smartwool socks change shape in a way you're displeased with, gently re-shape them while they are damp.
q:

What's the best way to store my woolly socks during the off-season?

a:

Smartwool has provided a few easy steps to ensure secure storage of wool socks and clothing:

*Thoroughly clean your wool items. Moths dig the lingering odors from our bodies and food that remain in Smartwool socks after wearing them.

*Keep your socks laying flat. Do not roll them up. Contorting their shape in storage can alter the sock's shape.

*Plastic bags and boxes are a great storage option for eliminating breathability, allowing your clothes to stay mold-free. If you find you keep your wool packed for a year or longer, make sure you air it out for some time before packing it up again.

*Stash cedar in your storage to ward off moths and other critters who might nibble at your clothes.
q:

What if I get a hole in my Smartwool sock?

a:

It happens to the best of us, and to the best of socks, especially the more we love them and wear them out. If you get a hole in your Smartwool socks within its first two years and you're feeling unsatisfied about it, exchange it under the warranty.

If you want to repair the sock yourself, you can try darning the sock. Darning is a simple process of weaving wool yarn over any thin areas or holes in the sock. You can use a light bulb or a darning egg to place your sock over while making the repairs. Just make sure you try to match the weight of the yarn to the weight of the wool in your sock, if possible.

There are plenty of great articles and videos on the web offering guidance on darning wool.
q:

Why choose wool?

a:

If you're not already convinced, think about this: wool is more breathable and keeps moisture at bay better than other fiber out there, especially the synthetic ones. When you aren't trapping moisture in your Smartwool socks, smelly bacteria don't stand a chance at surviving. So you won't stink and you won't be plagued by sweat or blisters while you're working out or just trying to make it through your day. Also, wool is sheep hair, and hair is made mostly from interlocking protein molecules. These keratin molecules give each wool fiber flexibility and incredible stretch in all directions, without causing breakage. These are seriously tough fibers! Tough yet flexible is just another magic mark of Merino wool.
Subscribe to our newsletters