10 Best Sore Throat Remedies Fully Reviewed
last updated
Mar 15, 2019
Runners are no stranger to sore throats. With their constant exposure to the elements and the went they often catch into an assortment of bugs and viruses. There is also the allergy factor. Even if you aren't prone to
allergies
, the constant exposure to plant pollen will take its toll on your nose and throat.
Being familiar with this unpleasant symptom we also know runners have searched high and low for a change, from home remedies to natural solutions and have encountered a myriad of answers from everyone and their mother.
We are here to set the record straight. We have done our homework on what will ease your discomfort and have ordered them below. We know that not every remedy works for everyone, but we are confident that there will be something on this list for everyone.
In a Hurry? The test winner after 8 hrs of research
Traditional Medicinals Organic Throat Coat Tea
Why is it better?
Pleasantly sweet taste
Slippery elm & marshmallow root break up mucus and coat throat
Licorice root soothes and reduced inflammation
Great for singers and performers
In a
Hurry? Editors choice:
Test Winner: Traditional Medicinals Organic Throat Coat Tea

3
Researched Sources
1k
Reviews Considered
8
Hours Researching
15
Products Evaluated
Application
Potency
Use
Ease of Use
Bottom Line
By Default
In Depth Review Top 10
Traditional Medicinals Organic Throat Coat Tea
Strepsils Sore Throat Lozenges
Barlean's Organic Oils Olive Leaf Spray
Zand HerbaLozenges Echinacea Zinc
Bee Propolis Sore Throat Spray
Herb Pharm Soothing Throat Spray
Yogi Honey Lemon Throat Comfort Tea
The Republic of Tea Organic Turmeric Ginger Green Tea
Up Nature Wild Oregano Oil
Chloraseptic Warming Throat Spray
Table of contents
Criteria Used for Evaluation
Frequently Asked Questions
Sources
Click here to see more
Best sore throat remedies
1

. Traditional Medicinals Organic Throat Coat Tea


Pleasantly sweet taste
Slippery elm & marshmallow root break up mucus and coat throat
Licorice root soothes and reduced inflammation
Great for singers and performers
A favorite among singers and performers, Throat Coat tea is made with licorice root, slippery elm, and marshmallow root. These key ingredients work together to reduce inflammation, break up mucus and create a protective barrier that gets you back to using your throat. Users enjoy the pleasantly sweet taste and notice a significant difference in the feeling of their throat after drinking this tea.
Read more
Why it works
This herbal tea blend was created with sore throats in mind. Key ingredients include slippery elm and marshmallow root that help break up mucus and coat the throat with a protective film; licorice root soothes, loosens congestion and reduces inflammation. Users can feel the throat-coating effects immediately after drinking it.
Taste
The taste is sweet and earthy with a silky texture. The licorice flavor is notable but most users enjoy it with a bit of honey and lemon which can also benefit your throat.
Recommended Use
Steep this tea in 8 ounces of water for 10-15 minutes and enjoy the throat coating effects up to 6 times daily.
Ingredients
The ingredients in this tea are organic. Some of the ingredients are licorice root, slippery elm bark, marshmallow root, wild cherry bark and more.
Value
The price for 16 tea bags is a bit steep, coming to over 3 dollars a bag. The organic ingredients and protective throat feel are worth for those needing to use their voice despite the sore throat.
2

. Strepsils Sore Throat Lozenges


Antiseptic properties to prevent infection
Numbs throat pain
Pleasant lemon-honey taste
Antiseptic properties may be unnecessary if sore throat is not caused by infection
Sugary
In addition to the numbing menthol of typical cough drops, Strepsils have 2 antiseptic ingredients to help fight infection and prevent sore throat. These throat lozenges from the UK were previously unavailable in the US. Users who tried them out traveling found them to be the very best to the point where they would stock up while abroad. Fortunately, they can now be ordered on Amazon.
Read more
Why it works
Strepsils lozenges work just like your standard cough drop to soothe the throat and numb pain. They also have 2 active ingredients, 2,4 Dichlorobenzyl alcohol, and Amylmetacresol, that act as antiseptics. This can help you prevent infection when the symptoms are just starting. Users report a noticeable difference between these and menthol-only cough drops.
Taste
The lemon honey flavor has a pleasantly sweet taste that many users actually enjoy.
Recommended Use
Allow one lozenge to dissolve slowly in the mouth every 2-3 hours as needed.
Ingredients
Each lozenge contains 1.2 mg of 2,4 Dichlorobenzyl alcohol and 0.6 mg of Amylmetacresol. They also contain sucrose and glucose as sweeteners.
Value
Price may range but these drops are typically less than 10 dollars for a 24 pack.
3

. Barlean's Organic Oils Olive Leaf Spray


Antiviral, antifungal and antibacterial properties
Powerful antioxidant
Antiseptic Sage
Peppermint works as a decongestant
This organic throat spray features Olive Leaf extract which has strong antioxidants as well as antiviral, antifungal and antibacterial properties. Peppermint and menthol help to thin mucus and numb the throat but they also provide this spray with a very strong taste. This spray provides immediate relief and can be used every 30 minutes as needed.
Read more
Why it works
Olive leaf has been studied for antifungal, antibacterial and antiviral properties to help target any cause of a sore throat. The powerful antioxidant Oleuropein helps to boost the immune system while peppermint works as a decongestant to thin mucus and soothe irritation.
Taste
The peppermint in this spray produces a strong flavor. While a few reviewers do find it pleasant, most find it too strong to be enjoyable. That being said, most people find they can deal with the bad taste by sucking on a cough drop after.
Recommended Use
This spray can be used by spraying directly in the throat 2-5 times and is safe for use every 30 minutes as needed.
Ingredients
Glycerine, water, olea europaea leaf extract, natural lemon flavor, sage leaf extract, peppermint oil, and menthol.
Value
At just over 10 dollars a bottle, this spray is a good value and lasts a long time.
4

. Zand HerbaLozenges Echinacea Zinc


5 mg zinc shortens cold duration
Immune-boosting echinacea
Pleasant cherry flavor
No artificial sweeteners
No cane sugar
Pricey and hard to get in stock at times
These cherry flavored lozenges are sweetened with brown rice syrup and do not have any artificial sweeteners, cane sugar or fructose. The echinacea and 5 mg of zinc in each tablet boost the immune system and have been shown to shorten the duration of a cold. The packages are quite small and can be a bit pricey but users enjoy the sugar-free formula and benefits of the zinc.
Read more
Why it works
These lozenges contain 5 mg of zinc in each which has been shown to reduce the length of colds. Additional ingredients such as echinacea have added benefits for boosting the immune system.
Taste
The Echinacea Zinc lozenges have a nice cherry flavor and are sweetened lightly with brown rice syrup.
Recommended Use
Take as needed and allow these lozenges to dissolve slowly in mouth.
Ingredients
Brown rice syrup, orange juice, orange oil in an herbal base of hibiscus flower, orange peel, lemon peel, Rosehips, Lemongrass Herb, Perilla leaf and Schizonepeta herb.
Value
These lozenges are sold in packs of 15 and come to about 35 cents per candy. They are a bit expensive but users find the cost worth it for the natural sweetener and quality ingredients.
5

. Bee Propolis Sore Throat Spray


Propolis works as a natural defense against bacteria and viruses
Soothes throat
May benefit allergies
Subtle sweet taste
Responsibly sourced
All natural
No artificial sweeteners, flavors or refined sugars
Not cheap and can be pricey for some
This all-natural throat spray features just 3 ingredients and is made up of 95% bee propolis. Propolis is a substance collected from plants that has natural antiviral and antibacterial properties. Users enjoy the slightly sweet taste and report immediate improvement in throat pain and more rapid recovery when using this product. It is not the cheapest option but you can feel good knowing that the propolis is responsibly sourced from remote apiaries in the mountains of Canada.
Read more
Why it works
This natural throat spray is made up of 95% Propolis. Propolis is a plant-based substance that bees collect and line their hive with to protect it from bacteria and viruses. Users report that this spray soothes the throat immediately and seems to help them recover faster from infection. Some users also feel this spray is helpful when used prophylactically for allergies.
Taste
Despite having no added alcohol, sweeteners, flavors or refined sugars, this spray has a slightly sweet and subtle taste that most users enjoy.
Recommended Use
Apply this spray directly to the throat as needed.
Ingredients
This spray is 95% Propolis extract with non-GMO vegetable glycerin and purified water.
Value
At just under 15 dollars for a small bottle, this spray is a bit more expensive. However, you can feel comfort in knowing that it is all natural and made from just 3 ingredients. The propolis is also sourced responsibly from remote apiaries in Canada.
6

. Herb Pharm Soothing Throat Spray


Instant numbing relief
Antiseptic Sage
Immune boosting echinacea
Natural ingredients
Bitter taste and strong aftertaste
Users report immediate relief with this herbal throat soothing spray. The combination of sage and echinacea numbs the throat, kills bacteria and boosts your immune system to help you recover faster. The slightly bitter and spicy taste is a bit of a turn-off but most users find it palatable enough and worth it for the natural numbing qualities.
Read more
Why it works
This spray is packed with herbs to help fight infection and numb discomfort. The combination of echinacea and sage helps to kill off bacteria and boost your immune system. Users report instant relief after a few sprays.
Taste
The spray has a strong herbal flavor that is slightly spicy and bitter. It is not a pleasant taste but it is manageable.
Recommended Use
Herb Pharm recommends spraying 2-3 times directly on throat and swallowing. Use this spray as needed to numb your throat but do not exceed using 5 times a day.
Ingredients
Hyssop, Echinacea, Propolis, Sage, St. John's Wort, Organic Cane Alcohol, Distilled Water, Organic Vegetable Glycerin
Value
At around 12 dollars for a small bottle, the price is on par with other natural sprays and does last a long time.
7

. Yogi Honey Lemon Throat Comfort Tea


Soothes pain
Coats throat
Echinacea boosts the immune system
Pleasant sweet and slightly spicy taste
Organic herbal blend
Some find the licorice flavoring overpowering
This organic herbal tea blend is filled with herbs to soothe, coat and protect your throat. Standard throat soothing ingredients such as slippery elm, licorice root, peppermint, and echinacea are met with wild cherry bark that provides natural sweetness and reduces irritation. The sweet and spiced taste is not for everyone but most users acquire a taste for this tea quickly and drink it regularly.
Read more
Why it works
This herbal formula is filled with throat soothing and coating ingredients such as honey, slippery elm bark, and wild cherry bark. Peppermint adds a cooling refreshment and echinacea root boosts the immune system.
Taste
This tea has a slightly fruity taste flavored from the cherry with hints of warmth and spice from the peppermint, echinacea and slippery elm.
Recommended Use
Steep tea for 5-10 minutes and drink as needed.
Ingredients
This tea consists of organic ingredients such as honeybush leaf, lemongrass, lemon myrtle leaf, licorice root, peppermint leaf, wild cherry bark, stevia leaf and more.
Value
This organic tea can be bought in bulk and comes in around 25 cents a bag.
8

. The Republic of Tea Organic Turmeric Ginger Green Tea


Hot liquid soothes throat and thins mucus
Pleasant taste
Turmeric reduces inflammation
Green tea is rich in antioxidants
Relatively inexpensive
Taste of turmeric is not for everyone
Tea is a comforting part of any sore throat recovery. This blend from The Republic of Tea features anti-inflammatory turmeric and antioxidant-rich green tea to help boost the immune system and expedite healing. The strong flavor of turmeric is not for everyone, but many users find this tea is a great way to take advantage of its anti-inflammatory properties.
Read more
Why it works
Hot tea is soothing for a sore throat as the hot water itself can help thin mucus. The turmeric in this blend works to reduce inflammation and speed recovery. Green tea also has plenty of antioxidants to boost your immune system in fighting a viral infection.
Taste
Most users enjoy the pleasant taste of this tea and find that the flavor is not too strong. Some add honey for its throat soothing properties but many find the natural sweetness does not require any added sugar.
Recommended Use
Tea can be a helpful tool in your recovery and there is no danger in having too much. This Tumeric Ginger Green Tea should be steeped for 1-3 minutes.
Ingredients
This tea contains organic ingredients including turmeric, green tea, ginger, and cinnamon. It also contains natural honey flavor.
Value
Tea is a relatively cheap way to recover from a sore throat. This blend can be bought in bulk for less than 30 cents a bag.
9

. Up Nature Wild Oregano Oil


Great for steam treatments
Antimicrobial properties
Works for infection as well as allergies
Not intended for internal use
Oregano oil is a versatile essential oil known for its antimicrobial properties and immune boosting effects. Users find adding a few drops of this oil to steaming water and inhaling the steam soothes sore throats caused by allergies or infection and boosts the immune system.
Read more
Why it works
Oregano oil has strong antimicrobial properties. Using this oil as a steam treatment breaks up mucus and clears the throat to soothe and boost the immune system.
Taste
When using this product as aromatherapy or steam treatment, it has a strong oregano scent. This oil is not intended for internal use, users who place it under their tongue or add it to the water report a very strong and unpleasant taste.
Recommended Use
Place a few drops of oil in steaming water and inhale the steam. This oil is not recommended for internal use.
Ingredients
100% pure oregano oil.
Value
Around 20 dollars a bottle, this essential oil is not cheap. However, when using drops at a time, a little goes a long way.
10

. Chloraseptic Warming Throat Spray


Immediate warming relief
Numbing phenol
Sweet honey-lemon taste
Inexpensive
Does not do much to heal or speed recovery
This Chloraseptic spray features the numbing agent phenol for an immediate warming and soothing sensation. Users report the spray works well and tastes pretty good compared to other over-the-counter sprays. This spray does not provide any healing properties but the relief from pain is important for staying hydrated and well-fed during your recovery.
Read more
Why it works:
Chloraseptic spray contains the numbing agent Phenol to help numb your sore throat. The spray itself will not reduce the recovery time from your sore throat but it can help to reduce pain so you can stay hydrated and well-nourished. This spray provides a warming sensation and immediate pain relief.
Taste:
The Warming version of this spray has a lemon-honey taste that is not as medicinal or chemical as some of the other flavors.
Recommended Use:
This spray can be applied directly to the painful area and should be left in place for 15 seconds before being spit out.
Ingredients:
Active Ingredients: Phenol 1.4% Inactive Ingredients: caramel color, citric acid, FD&C yellow no. 5, FD&C yellow no. 6, glycerin, flavors, saccharin sodium, sodium citrate, sucralose, purified water
Value:
For less than 10 dollars you can get this effective spray that provides immediate relief for throat pain.
Criteria Used for Evaluation

Application
Sore throat remedies available over-the-counter are typically divided into 4 categories: lozenges, sprays, teas and essential oils.
Lozenges: Sucking on lozenges, cough drops or hard candy can help keep the throat moist. Lozenges are also an easy and typically tasty way to incorporate throat soothing or immune boosting ingredients such as menthol or zinc.
Sprays: Throat sprays are available with a wide variety of ingredients to help soothe throat pain and fight infection. Most sprays will have some numbing ingredients as well as antiseptics and immune boosting ingredients. Sprays are easy to apply directly to your throat but often have an unpleasant taste associated. Especially those that are alcohol based.
Teas: Tea is a great option for staying hydrated and warming your throat. There are a wide variety of teas with herbal blends that are specially chosen to soothe the throat and add an emulsifying coating to help it heal.
Essential oils: Essential oils are not as popular as a sore throat remedy but they can be very beneficial and are great for adding to a steam shower or steam treatment.

Potency
Although there are many ingredients that can help with a sore throat, here are some of the most commonly found in these remedies:
Echinacea is an herb that is commonly found in sore throat remedies. It has immune boosting effects that can help support your body as it heals itself.
Peppermint Oil has large amounts of menthol which works to numb and provides a cooling relief. It also is good for breaking up mucus and acting as a decongestant.
Marshmallow Root has soothing properties and is great for breaking up mucus and coating the throat.
Slippery Elm is another throat coating ingredient that provides a protective barrier along the throat. Taking slippery elm after applying a numbing treatment may prolong the effects of pain relief.
The Licorice Herb is very effective in reducing throat pain, reducing inflammation and it can also loosen congestion. This ingredient is frequently found in teas. It does have a strong flavor that some people are averse to but its benefits for the throat may be worth testing out.
Sage is not as common but works well as an antimicrobial agent to help fight infection.

Use
Throat care comes with many uses and it is important to consider thee cuase and factors that are making your sore throat worse.
In order to best treat your sore throat, it is helpful to understand what is causing the discomfort. Most sore throats caused by infection are viral with the exception of strep throat. Strep throat is a bacterial infection of the Streptococcal bacteria and should be treated with a prescription of antibiotics from your doctor. Antibiotics do not do any good in killing viruses so, for most other throat infections, you will need to wait for your body to fight off the virus. Support your immune system by staying hydrated and looking for immune-boosting ingredients.
If you have a perpetual sore throat without other cold symptoms, the cause may be irritation rather than infection. Acid reflux is a common cause of throat irritation and does not always feel like heartburn. Reducing your intake of acidic foods and taking antacids, such as TUMs, may improve your throat symptoms. Chronic acid reflux can do damage over time so, consult a doctor if symptoms persist. Allergies are another common cause of throat irritation due to post nasal drip. Allergy symptoms may be alleviated with antihistamines and decongestants. Many people also find seasonal allergies can be improved by eating local honey or trying products with propolis.

Ease of Use
Sore throats can range from a tickle to tough and not every situation is going to be cleared up right away no matter what sort of treatment you use.
Those are just the facts of healing. There are certain steps you can take to speed the process along and make sure you are up and ready to face the day as soon as possible.
Stay hydrated
Any runner can tell you the importance of Staying hydrated. It's practically an instinct for most runners. But we know you might become a bit fluid averse if your throat hurts since swallowing will become especially uncomfortable. Also, many people tend to avoid fluids when they have a lot of mucus build up. Well keeping up with fluids will actually break up your mucus and speed your healing along.
Staying hydrated also means avoid fluids that dehydrate you, such as coffee, soda, or alcohol, as these could delay the healing process.
Humidifiers
Cold, dry air can actually be a source of throat irritation as well as exacerbation the issue. Avoiding running during these conditions as to not aggravate existing symptoms. A good way to alleviate your sore throat and speed along your healing is a humidifier. It's important to keep your space warm and humid.
As an additional note, if you have access to a steam room, such as through a gym membership, that can be accommodating in much the same way as a humidifier.

Bottom Line
It is important to make sure you find the right treatment for your sore throat and that you are using it correctly!
Anti-inflammatories
Many of the choices on this list work, at least in part, as an anti-inflammatory. An anti-inflammatory reduces your swelling which is the key cause of soreness and discomfort. There are other over-the-counter anti-inflammatories that can aid in the same way as the remedies above, such as fever reducers, or other natural anti-inflammatories such as turmeric.
Salt or Apple Cider Vinegar gargles
Gargling warm salt water generally helps break up the mucus solution as well as help deal with any infections that may be causing the sore throat. Some suggest using apple cider vinegar with the salt water or just plain water but this should be done with caution. Apple cider vinegar is fairly acidic and this can worsen some causes of a sore throat.
Ice and Heat
Most often the cause of a sore throat is swelling. Like with any swelling a sore throat can be treated with hot or cold. Sucking on ice chips or cubes can help reduce swelling. Warm beverages and soup can also provide a soothing effect on the throat.
Avoid acidic foods
Acid reflux is a common cause of a sore throat or can even exacerbate existing symptoms. To reduce a chance of this you should avoid acidic foods that will cause a flare up. Acidic foods can also aggravate any soreness already present with a sore throat and be fairly unpleasant.
Expert Interviews & Opinions
Most Important Criteria
(According to our experts opinion)
Experts Opinion
Editors Opinion
Users Opinion
By Default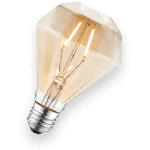 What's better?
Our list contains lots of different types of options and while some are better than others, that doesn't mean any type of treatment trumps another. Whether you choose a tea, spray, or lozenge just make sure you pick whichever one you prefer and one that you like.
What it it's more than just a sore throat?
While sometimes a sore throat is just, it can also be a symptom of other ailments--like strep throat, or laryngitis. If you have a persistent sore throat accompanied with other symptoms that continue to worsen make sure to see a doctor because they selections on our list are meant to alleviate symptoms not cure their cause.
Frequently Asked Questions
q:
Do sore throat remedies contain alcohol?
a:
Some of the lozenges, syrups, or sprays on this list contain alcohol as a numbing agent. Soreness can be soothed by alcohol combined with various anti-inflammatory medicines. The amount is generally pretty minimal. If the amount of alcohol in the medication is enough to be concerned about in terms of functioning then there will be a warning on the package, but that is unlikely to be an issue with any product on this list.
q:
What is bee propolis and why is it in some of these remedies?
a:
Propolis is a waxy substance produced by bees from plant matter and used in the construction and insulation of their hive. Use of this substance has been shown to reduce inflammation as well as combat certain types of bacteria. This makes it an excellent treatment for a sore throat caused by infection but should still work as a coverall treatment regardless of the cause.
q:
Can I do anything to supplement the teas on this list?
a:
Many treatments for a sore throat contain lemon and honey. Adding lemon and/or honey to any tea or beverage you are already drinking to treat a sore throat can only improve its effectiveness. A little honey as a sweetener will also help the more bitter teas used as treatments go down smoother.
q:
What about colloidal silver in cough drops?
a:
You may see various cough drops that feature silver as one the ingredients. Colloidal silver is a trending supplement that claims to boost the immune system. Silver was used as an antiviral, antibacterial and antifungal before antibiotics but its use was discontinued. Now it is not recognized as a safe ingredient by the FDA and the NIH does not recommend taking it as a supplement.
q:
How do I know if I have strep throat?
a:
Strep throat may present with various symptoms so you should see a doctor for testing and diagnosis if you have a persistent sore throat. Typically Strep is associated with a fever and enlarged tonsils with pustules forming on them. Strep throat is not typically associated with coughing and nasal congestion. These symptoms are more likely related to a viral infection or allergies.
Subscribe to our newsletters