10 Best Stance Socks Fully Reviewed
last updated
Oct 05, 2019
Unlike an
athletic apparel
brands that manufacture a wide range of clothing items, Stance's primary product is socks. If the socks weren't good, then the company wouldn't still be in business. This means that you can be confident that you are buying a great pair of socks when you choose Stance products. The company offers different products for different needs; from casual wear socks with fun eye-catching prints, to athletic socks designed for performance. This includes
socks for hiking
, running, and working out in a studio.
We created this top ten guide to help simplify the buying decision by providing an overview of what socks Stance has to offer runners. The options included in this buying guide are popular with online shoppers already wearing Stance socks.
This is the best product on our list that is currently in stock:

Men's Vaucluse Socks
Why is it better?
The look is unique and gets you in the right frame of mind for a hard workout

The added arch support makes them more comfortable for daily use

The seamless toe is more comfortable than other options
In a
Hurry? Editors choice:

Test Winner: Men's Vaucluse Socks

6
Researched Sources
1k
Reviews Considered
12
Hours Researching
14
Products Evaluated
Razer Trail
Trail ready durability
Price:
Color
Features
Value
Size
Comfort
By Default
Our Favorite Stance Socks



Low cost makes acquiring these very affordable

Classic crew design offers comfort and flexibility

Additional support features help you get through long workouts
Color designs may not appeal to most runners

Limited sizes limits how specific you can customize their fit

Crew design may make your feet too warm during workouts
Stance socks can fill a wide range of your running and exercise needs. The Stance Men's Larieto Classic Crew Socks will make a great general purpose exercise sock. With its classic crew design, it will give you consistent reliable performance.
Read more
Color/Design
The Stance Larieto Classic Crews come in two bright and complex color patterns. The colors are mostly located along the foot with a simpler design around the ankle and calf. They have an anatomically-correct design with a deeper heel and arch support for improved comfort.
Features
Stance Larieto Classic Crews have built-in arch support to keep your feet in a comfortable shape when you are working out. The toe is vented as well to reduce moisture and help your feet stay comfortable over long workouts. These socks are also machine washable so they are easy to take care of.
Specs
Stance Larieto Classic Crews are available in two sizes: medium for sizes 6-8.5, and large for sizes 9-12. They are made out of cotton, elastane, spandex, and nylon for added stretch and comfort. An anatomical design is used to shape them as close to your foot shape as possible which lets them fit the curves of your feet comfortably.
Value
These socks are great for a general purpose sock that you can use every day. They are designed to be comfortable and durable so that they will last a long time. For the price, you can get a lot of these socks so that you have more than enough to get through a week without costing too much.



The look is unique and gets you in the right frame of mind for a hard workout

The added arch support makes them more comfortable for daily use

The seamless toe is more comfortable than other options
The look may not appeal to everyone

The dark color may not appeal to runners

The limited number of sizes available can make getting the right size more difficult
If the look of your socks help you stay focused and keeps you motivated to hit the gym or push for that extra mile around the track then you a going to love the selection and style offered by Stance with their Men's Vaucluse Socks. These socks bring a unique look that will help you get in the right mindset for a workout or a run that is challenging and also enjoyable. With features and styles like these, it is easy to see why the Men's Vaucluse Socks are so popular!
Read more
Color
The Men's Vaucluse Socks by Stance come in more than a dozen fun colors and styles so it will be easy to find the look and style that is just for you. Whether you need something new and bright or something to go with your existing gear, chances are you can find something that will work perfectly among their amazing selection.
Features
These socks are made with all the features that runners and athletes want and need in their socks. They are designed to support the foot and compress the foot and leg for improving circulation during your workout. They also have added padding and cushioning support in the heels and toes to keep your feet comfortable even on long runs. They also complement the rest of your running gear.
Value
The true value of the Men's Vaucluse Socks is seen in the quality craftsmanship, the durability of the materials, and the stylish look that you get with each and every pair you put on. These socks are worth the investment and while these are a bit on the expansive side, when you see the rave reviews and experience it yourself, you will see their true value!
Size
Stance socks are available in a range of sizes so you can the perfect fit, which is very important. They are snug and comfortable and won't shift around or bunch up in your shoes as you run.
Comfort
The Men's Vaucluse Socks by Stance are made to be comfortable and have design features that support your feet and protect them while you are out on your runs or working through an intense workout set. Users rave about the soft feel of the fabric and the comfortable design of these socks.



Unique design makes these socks more enjoyable

Elastane arch support helps keep your feet from feeling uncomfortable with repetitive motion

The high amount of cotton makes these socks very soft
Machine washing may damage the finish on these socks

Available sizes may be limited which will make it difficult to find the right fitting size

The look may not appeal to everyone
If you are a big basketball fan, then you will enjoy these Stance Men's Julius Erving Crew Socks. They help you get into the spirit of the game with the image of Julius Erving and make a great addition to your collection. They are also a great option for basketball socks or to complete an athletic look.
Read more
Color/Design
The Stance Julius Erving socks feature a complete wrap-around picture of Julius Erving in black and white. The picture stretches down from the neck to cover almost all of the top of the sock. The toe has several black rings extending below the picture, and the heal also has a black pad.
Features
Aside from the large picture, these socks have a y gore seam and a deep heel pocket. They also have the stance signature logo. The black and white theme elements outside of the picture add to the overall sense of style.
Specs
The Stance Julius Erving socks are made of Combed Cotton mixed with spandex, elastic, and nylon to give it a stretchy but durable feel. They are available in large and extra large in men's sizes. The majority of the sock is covered with the black and white picture.
Value
The design of these socks is great for basketball enthusiasts and can help you get into the right frame of mind for competition. Having multiple comfort features keeps your feet comfortable during multiple sports. For the price you can have several pairs in your collection.
4

. Women's Cushion Run Tab Socks
Padded for comfort and durability
Breathable
Ankle-height
Designed for running
Ventilation panels
May not provide the most moisture wicking due to cotton content
Does not provide an anatomical fit
Cushioned socks to help reduce blisters and enhance comfort during your runs. It is not a special designed sock, but will provide the much needed lift you need during long distance running.
Read more
Color/Design
It is a pretty basic sock; not any special pattern or design, but it'll do the job right when it comes to cushioning your feet.
Features
Cotton and synthetic blend of fibres for the softness of cotton combined with the moisture wicking abilities of synthetic. Contains venting panels for breathability, and cushioning on the bottom to fit snug and provide lift where you need it. The toe and heel are reinforced for durability.
Specs
Fabric content: 45% nylon, 45% polyester, 6% cotton, 4% spandex. Thin sock, ankle height, with no cuff showing.
Value
For a specialized running sock, these are very well priced at about $20 per pair. It is a good value for your money, but don't expect to pay the same price as your basic, cotton athletic sock.
5

. Men's Icon Classic Crew Sock



The overall design is breathable which helps your socks stay cool and dry

Lateral compression helps keep your feet in good shape through multiple workouts

The logos and stylings match what the pros use
These socks have special machine wash requirements and cannot go in the dryer.

These socks will fade in bleach

Ironing will damage the structure of the socks
If you are looking for quality socks it is important to consider style, comfort, durability and price and the Stance Men's Icon Classic Crew Socks have everything you want and need in a good pair of running socks. They are stylish, comfortable, well received by runners of all types, and are a smart addition to any running gear you have on hand already!
Read more
Color
With many color choices to choose from, you can find a pair of quality running socks that look great and fit with your running gear. From simple to bold you have many color choices to consider with these Stance socks.
Features
Like all Stance socks, the Men's Icon Classic Crew Socks are made to support your feet and keep them comfortable and supported from the start of your run to its finish. With a soft cushioned design, durable fabrics, and enforced construction in the toes and heels, these socks are made for runners.
Value
The true value of these socks come when you consider that even though they can be a little on the pricy side these socks are made to last, are made for runners, and are made to keep your feet feeling dry and comfortable.
Size
The Men's Icon Classic Crew Socks are available in a range of sizes so you should have no problem at all finding the fit that is just right for your wants and needs.
Comfort
The final factor we considered in our selection process is how comfortable the socks are and how they complement the rest of your running gear. These socks are very comfortable and durable and are made to last.



The picture is very clear despite being on a sock

The stretchy design makes these socks more comfortable for longer exercise periods

The comfort features are high quality and work well.
These socks must be hand washed

The color choice may not appeal to everyone

Their design features make not make these comfortable for extended running.
If you are a Larry Bird fan, then the Stance Men's Larry Bird Crew Sock is a good fit for you. They make great Christmas gifts and are a good addition to your daily workout gear.
Read more
Color/Design
These socks have a green and white design that features a large picture of Larry Bird as well as green highlights along the sole and toes. There is the same picture on the front and the back for a clear view of from any direction. The color design even matches Larry Bird's jersey.
Features
There is a y gore seam and deep heel pocket that make these socks more comfortable. The full-sized picture of Larry Bird comes out very clearly and is wash resistant to retain its clarity. They also come with an elastic lip so that they won't slide down as you run.
Specs
These socks are made mostly of combed cotton with spandex, elastic, and nylon worked in. They are available in large and extra large versions.
Value
The Stance Larry Bird socks hold high value for Larry Bird and basketball fans. You can also use them as a basketball and other sports socks because of their comfort features. For the price, they make great presents.
7

. Men's Uncommon Solids Tab



High ratings in comfort
Ankle-cut
Tight-fit and support
Moisture Wicking abilities
Customized for running
Well priced
Anatomical fit
Cushioning is not intensive
Plain design may not appeal to everyone
This synthetic, machine washable sock is a basic running sock that will provide breathability during your runs. The anatomical fit and elastic support in the arch will also ensure your comfort.
Read more
Color/Design
It is a pretty basic sock; not any special pattern or design, but it is better suited to running (specifically) than many of the other socks on this list.
Features
Designed for comfort and ventilation, the sock is made of synthetic fibres to provide moisture wicking abilities. It also provides a close anatomical fit for support and comfort during your run. Product is ranked high for comfort and fit overall.
Specs
Fabric content: 458% Polyester, 16% Nylon, 14% Spandex, 12% Elastane. 2" high, 4" wide, seamless toe with ventilation panels, anatomically correct fit, machine washable.
Value
Well priced, similar value in the product to the women's Cushioned Run Tab socks also on this list.
8

. Guadelupe Tribal Stripe Arch Support



Secure fit
Ideal for everyday/casual use
Stylish wth design and color options
Machine-washable
Some users found they had small defects in the design patterns
Sizes might run small
The Guadalupe Tribal Stripe classic crew sock is a casual knit crew sock with active moderate support.
Read more
Color/Design
These stylish socks are available in a variety of Aztec-inspired patterns and colors.
Features
These classic crews offer elastic arch support, a deep heel pocket, and a dry low-gore seam. THey are between a light and medium thickness, so are an excellent option for dress shoes.
Specs
Made of a combination of combed cotton, spandex, elastane, and nylon, these socks offer a flexible and comfortable fit. Like all Stance socks, the fit is anatomically correct. The seamless toe closure allows for optimal toe venting.
Value
These offer a great overall value. They are made to be durable enough for everyday use, so they will last you a long time. Ideal for dress shoes - stay stylin' through your 9-5 grind! You can also stock up since they come at a reasonable price.



Terrific design incorporating Kobe Bryant and his team colors

Seamless construction preventing skin irritation around the toes

Conveniently machine washable
Picture of Kobe Bryant unrealistic

Design may give the impression of stains
Celebrate the achievements of one of basketball's greatest athletes with the Stance Kobe Crew Socks. These lightweight and comfortable socks can be worn casually or during a strenuous exercise session and are adorned with the visage of legendary Laker Kobe Bryant.
Read more
Color/Design
The entire design of these socks use purple and gold, the team colors of the Los Angeles Lakers. A throwback paint-splatter design accentuates the middle portion of the sock, sharing space with a caricature of Kobe himself. The tops and bottoms utilize a neat horizontal stripe pattern that give these socks a touch of class.
Features
The seamless toe closure on these Stance socks helps to improve their comfort by avoiding any skin irritation from nagging seams of superfluous material. In addition, a deep heel pocket ensures that no undue strain is put upon the wearer's arches which can be very helpful for individuals with plantar fasciitis.
Specs
A combination of elastane, cotton, polyester, and nylon were used to create the lightweight and breathable material for these Stance socks. The entire product features a seamless construction and they are machine-washable.
Value
When considering the features of its design, the quality of its construction and materials, and the excellent style, the Kobe Crew Socks justify their higher than usual price. While it may cost as much as an entire bushel of discount crew socks, these are bound to feel better and last longer than the entire lot.



Reinforced heel and toe for extra durability

Iconic and well-made design of popular Star Wars characters

Comfortably tight fit from elastic band around the arch
Cannot be machine washed without becoming damaged

Higher than usual price

Limited availability for some styles and sizes
For any devoted patriots out there, the Men's The Fourth Crew Sock from Stance is a great way to show you county pride while still looking stylish and feeling comfortable while out at the gym or on the track. These socks are a perfect choice for beginners and seasoned runners alike and is a great investment for those who want to look stylish as they run and work out!
Read more
Color
The brilliant colors of this sock feature the stars and bars in all their glory and are made with high-quality materials that resist fading and bleeding so they will look great for a long time to come!
Features
The Men's The Fourth Crew Socks are made to help support your feet with gentle compression and also feature enforced soles for added cushioning while you run. They are designed to stay in place so you don't have to worry about stopping and adjusting your socks every five minutes.
Value
Like many of the socks from Stance, the price tag for these is higher than ordinary socks but when you consider the support, durability, style features, comfortable feel, and great design then it is easy to see just how valuable these socks really can be!
Size
This sock can be found in all basic sizes to make it easier to find the size and fit that is just right for you and your running and workout needs.
Comfort
The final factor to consider when buying a pair of new running socks is how comfortable they feel and users love the fit and feel of the Men's The Fourth Crew Socks. Their high level of comfort and material properties make them great for runners of all experience and skill levels.
Criteria Used for Evaluation


Color
Since many of the socks worn today are fashion statements, the pattern and design matter.
Many of the socks are available in several color varieties. Some of the socks have patterns. We've detailed what the socks look like so you are aware of its design. In the case of Stance socks, the design element is extremely important. Since many of the socks are fashion statements, the pattern and design matter. Some of the designs are bold, while the others feature specific characters.


Features
The features and specs of the socks you choose matter and can have a huge impact on their look and feel!
The features include intentional design elements that help with performance, comfort, or durability. For instance, if socks had additional blister protection or cushioning, this might make you more interested in one pair over another.
Specs refer to how the socks were manufactured, such as what fabric and other materials were used. For sports socks, the fabric becomes even more important since synthetic fibers are better able to provide moisture protection against sweat. If the socks are available in different cuts, such as crew or no-show, this would be evaluated for this criterion.


Value
As with all brands you will find som Stance socks that cost a lot and some that cost a little.
Some Stance socks are inexpensive, while others are more expensive than you would expect. We evaluated the price for each sock against comparable products from other brands to determine if it was a good value. Nearly all the socks on this list offered a decent value for the shopper.


Size
Most Stance socks are separated by men's, women's, and kids.
The socks also come in different sizes, usually small, medium, large, and x-large. Because each manufacturer operates on a different size scale, it is important to verify which size you should order when it comes down to purchasing a pair. Just because a women's size 7 is a small size doesn't mean that you should order a size small.


Comfort
Socks should be comfortable and protect your feet but keep in mind that fashion socks are not always that comfortable.
If you plan to exercise in your socks, you'll want to make sure that they were designed for exercising and have moisture wicking properties. Socks that are 100% cotton will trap sweat next to your feet, where you'll be prone to blisters and athlete's foot. However, if you don't plan on exercising in your socks and simply want to make a fashion statement, buying moisture-wicking properties is less important. Some socks come with extra padding to protect parts of your feet against rubbing on your shoes. Others might offer additional cushioning on the bottom to help keep your feet from hurting during long days.
Expert Interviews & Opinions
Most Important Criteria
(According to our experts opinion)
Experts Opinion
Editors Opinion
Users Opinion
By Default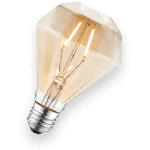 The Feet Support
A good pair of socks are worth the money any day of the week. Whether your an athlete, an outdoors man, or anyone in between, if you have issues with your feet, you are coming in last place. Drymax socks are designed to keep your feet healthy and they do just that!!
Natural Or Synthetic?
If you have a bit of both, you're on the right track. Higher quality manufacturers will put the energy into getting the best of both worlds.
For example, the natural breathability, as well as moisture and odor control of merino wool work beautifully when combined with some of the benefits you get from synthetic material such as elasticity for even compression.
Style does matter
Many runners today love socks that are cool, stylish, colorful, or trendy. The socks featured here are all stylish and can work with any runner gear you already have on hand so do not be afraid to be bold and show off your own unique flair!
Other Factors to Consider


Bottom Line
With so many options available for men, women, and kids, it can be difficult to narrow down the socks to the top ten designs. To accomplish this task, we used four criteria to evaluate each individual pair of socks so that we were sure that we had identified the best pairs. The criteria we used included color/design, features, specs, and value.


Accuracy
Before you buy any socks, you should verify the retailer's return policy in the case that you don't end up liking the socks. If you shop in a store, trying a pair of socks on quickly may not give you a realistic perspective of if the socks fit. If you shop online, you are ordering socks without being able to see them. Make sure that you can return the socks if they end up being the wrong size or you simply don't like them.
Frequently Asked Questions
q:

Will these socks keep my feet dry?

a:

Some of these socks can keep your feet dry, while others are fashion socks that you would wear for their appearance. If you are looking for Stance socks that will keep your feet dry, look for socks specifically marketed as athletic socks and those made with 100% synthetic fibers. Socks that are 100% cotton are not able to wick away sweat.
q:

What causes blisters?

a:

Blisters are caused by friction when the skin on your feet rub against your shoes or socks. Too much friction can cause your skin to stick on a spot and stretch the skin as it rubs. Wearing shoes in the correct size and appropriate socks can help to reduce the chance you'll get blisters.
q:

Does Stance sell compression socks?

a:

Stance does make compression socks, though none of the compression socks made this top ten list. There are around a dozen compression sock options for men and women.
q:

Can I wear the same pair of socks for everyday wear and for exercising in?

a:

You should not wear the same pair for everyday wear and for exercising in, though it depends on the sock. For exercising, you want moisture-wicking socks that keep your feet dry. If you regularly wear a cotton sock, you won't want to wear them while exercising. You could technically wear athletic socks all of the time and use them as your everyday socks. However, this will cause you to need to replace your athletic socks more frequently since they will experience more wear.
q:

Do less expensive socks work as well as more expensive varieties?

a:

Sometimes. It depends on the socks. Some socks are more expensive just because they can be. For instance, socks with licensed movie characters on them will cost more than socks without the characters, even though there aren't any additional performance features. Therefore, it is difficult to judge a pair of socks only by its price.
q:

Should I machine wash my socks?

a:

It is generally advised to wash socks by hand and allow the to air dry so thy do not get stretched out of shape or damaged. If you must machine wash your Stance socks it is best to do it on gentle wash and to dry on low heat. You can put your socks in a pillow as and tie it close to keep them from snagging on things when in the washer or dryer.
Subscribe to our newsletters