Best Runner Supplements Reviewed: Minerals and Vitamins for Runners
last updated
Oct 04, 2019
Getting your daily amount of needed vitamins, minerals, and nutrients can be difficult, even if you are the healthiest of eaters. Not only is there a lot of information out there that can be very confusing to unpack and understand what is healthy and what isn't, but even when we know what nutrients are best for our wonderful, unique bodies, the food that is typically bought in the grocery store doesn't have nearly the same amount of nutrients that they used to because of industrial farming and our mistreatment of the soil.

That's where supplements for runners can come in handy. To help you get you started, we have put together a list of supplements that will help keep you feeling your best. Enjoy the following list as it comes with a ton of research, interviews, and reading reviews.
In a Hurry? The test winner after 17 hrs of research

Performance Lab Whole-Food Multi
Why is it better?
Unique sourcing of ingredients
High quality
Very effective
Value is very good
42
Researched Sources
1600
Reviews Considered
17
Hours Researching
14
Products Evaluated
Effectiveness
Ease of Use
Potency
Product Purity
Value
By Default
Top 10 Running Supplements
1

. Performance Lab Whole-Food Multi
Unique sourcing of ingredients
High quality
Very effective
Value is very good
A pleasant tasting top-performing supplement from Performance Lab the perfect solution for healthy body maintenance. This brand takes a special approach, culturing is used to grow the sources for the minerals and vitamins under supervised lab-conditions producing natural cofactors, probiotics, and enzymes. This makes this mixed supplement much more natural for the body to absorb while absorbing the full benefits of the carefully produced ingredients.
Read more
Balance.
The balance and benefits targeted by this high-quality supplement cover
The Cardiovascular health, Metabolic performance, Immune function, joints and bones, the nervous system and brain, muscle growth, hormone stability, the nails, hair and skin.
Energy.
This is an exceptional supplement with a very balanced mix of supplements all obtained through a unique natural sourcing method. Offering exceptional benefits for the immune system, meaning good protection from infections and colds, supplements of this standard also benefit the endocrine, nervous and cardio system. Taking this supplement regularly will keep you body healthy, balanced and full of energy.
Value.
This is a high-value supplement which offers top quality sourced ingredients, which when used consistently will ensure a healthy balanced body. The actual price is really buyer friendly and this supplement easily qualifies as good value for those wanting to supplement their diets.
2

. Now Iron Essential Mineral



Good for maintaining a balanced iron level for the body
Aids the delivery of oxygen to the muscles
Easy dose system-capsules
Quite affordable
Do not overuse, too much iron can damage body cells
If you are getting a balanced amount of oxygen to the muscles in combination with other much needed vital nutrients, this means that muscles are being efficiently maintained in reaction to the demand placed upon them during strong physical exercise. Your muscles can perform better in terms of recovering after a workout and you will not feel so tired or have any over problematic issues with aches. In a fast-paced modern society, there are people who do not have the time or perhaps even an understanding of which foods to include in their diet to maintain a healthy balance of iron in the body; this brand is a perfect supplement for runners needs.
Read more
Iron Balance
This iron supplement helps to maintain the body's iron balance. This is very important since iron deficiency is a lot more common in women but can also afflict a sizable number of men.
Provides Energy
The main symptom of Iron deficiency is feeling consistently and unusually tired. It goes without saying that fatigue can have a negative impact on a runner by making even easy runs more difficult than usual. A blood test will show whether or not you are low in iron. If you are, taking this supplement might be an option and can greatly help. However, keep in mind that an overabundance of iron in the body can damage your cells and tissues.
Cost and Value
Now Iron is a supplement that is offered at a price which sits close to the standard for supplements like it. And with its capability of replenishing energy and providing an abundant iron supply, it is worth every penny.
3

. Performance Lab Pre & Post Workout
All ingredients natural
Sourced from plants
Good probiotic qualities
Harmonious absorption
For pre-training
For post-recovery
Healthy natural booster
Gradually builds up benefits ( no synthetic instant results)
Performance Lab has produced this high performing supplement to put you on the road to fitness. Before an intense workout or tough regular run, try this. The benefits will kick-in from day 1 and increase as you progress using this high performing supplement. In short, your performance rate and the rate of recovery will be on an upward curve. This is a supplement which has been tried by many and passed the satisfaction requirements comfortably. Therefore, these supplements for runners are perfect for other sportspeople who want to travel a path to fitness which has been confirmed by many users as successful. This runner supplement is most certainly worth trying out. But, there is more, in terms of working in harmony with the body, this is sourced from only natural plant sources and has health benefitting probiotics. For those looking for a consistent increase in personal energy and performance and also beneficial post workouts recovery benefits, this supplement is highly recommended.
Read more
Balance.
When we use supplements to enhance our physical performance during intensive training and also for promoting a nice steady rate of recovery, we want something which naturally works harmoniously with our bodies. A supplement offering probiotic qualities means that absorption and natural balance and enhanced because this is natures role for probiotics. Add to this the fact all the ingredients are extensively sourced from 100% natural plant sources, we can feel comfortable that we are consuming only ingredients which nature has created for promoting and benefitting the body for better performance and natural recovery.
Energy
Nature has an abundant larder of natural resources for fuelling our bodies and aiding recovery after intense exertion. In our modern world, the temptation to reproduce versions of these natural resources synthetically has become an industry. When we consider benefits which work naturally with our bodies, nature is easily the best creator of such benefits. Performance Lab has done extensive research for this and this is why they know how to tap into the resources for energy produced by nature and to blend those resources into a supplement which will work. Absorbing supplements effectively can also be aided through resourcing natural products from nature and this is why the healthy plant ingredients are further complimented by probiotic qualities. It does not get any more natural than this.
Value
We value our health and this is why we work hard at running and other sports to maintain a healthy body. When choosing a supplement to give our bodies consistent harmonious performance and recovery benefits it makes sense to choose a supplement which clearly shows the value for using natural products which will work naturally within the body. This supplement hits the bullseye for natural body-friendly ingredients.



Easy to consume and a nice range of flavors
None meat product
Good before exercise
Aids recovery for muscles
Promotes lean muscle growth
Some runners prefer meat protein
Protein is necessary to our functioning and livelihood. It is a very important part of the body's maintenance and regulation processes. For starters, it adds the proteins that are depleted during a run and builds lean muscle tissue, which aids in muscle recovery. If your body's protein level is low, you may tire easily and this supplement would take care of this very need.
Read more
Increased Protein
Most people get enough protein in their daily diets, but runners have higher protein needs. Runners can get many benefits from protein supplements and the brand is the best as it replenishes lost proteins to increase your performance.
Quick Absorption
Taking a protein supplement before a run or post-workout will get runners the highest benefit. Among the most popular protein supplements, whey protein is the best form to use because it's absorbed quick and easy.
Cost and Value
This is a product that provides an affordable source of whey protein. For most runners, a suitable amount is about 40 to 60 grams of whey protein per day; this provides enough for your body to recover quickly during your workout routines.
5

. Performance Lab Muscle Gains
Take with water (hydration)
Supports muscle development
Promotes long-term healthy muscles
Vegan-friendly
Natural ingredients
Performance Lab knows key to successful running and all other sports is how efficiently our muscles can perform. With this thought in mind and a lot of in-depth research, they came up with a running supplement which will aid the build and tone of muscles and in turn give more performance. This supplement will target appropriate growth of muscle tissue, assist improved performance and also benefit recovery after training. Connective tissues gain support for growth and performance along with efficient recovery which is exactly what the body needs when encountering regular heavy-duty training demands. Ease for consumption is great and effective because while taking this daily supplement as a capsule in water, you are also hydrating the body. For vegans there is another plus, the ingredients are pomegranate extract-P40p and pH10 Creapure which are natural and blended with probiotic purity. This is a blended supplement which will certainly work naturally with the body.
Read more
Balance.
Balance from this supplement is friendly for vegans and all users because the creapure ingredient is 100% natural and so is the pomegranate extract. Blended together these are known to aid muscles, build on tissue positively and give clear benefits for post-recovery for muscles. Using naturally sourced product from nature means that the body will effectively absorb and use this supplement for consistent health and performance benefits.
Energy.
Looking at reliably sourced energy the user gets this from the creapure and pomegranate extractions which are balanced into beneficial portions within each easy to take capsule. This means you get a boost of naturally sourced energy from ingredients which will naturally work with the body without any negative side-effects. This energy giving supplements if effectively absorbed because this supplement gives probiotic qualities which means that the benefits are properly absorbed and directed towards performing for the needs of muscles and the overall body system.
Value
Putting a value on naturally sourced ingredients means that we look at the benefits and the results which are achieved. This supplement does work harmoniously with the needs of the body when it is facing a demand to perform and this is done through a blend of natural ingredients. This is a supplement which will give value for enhancing performance during exercise, building up muscle tissue and ensuring a nice recovery after intense exertion.



Aids the growth of strong bones
Fends of osteoporosis
Works towards maintaining a balanced body health
Also contains vitamin D
Stay with recommended dosage, do not take too much
Calcium is important for healthy bone density. Low calcium has been shown to lead to osteoporosis, resulting in a lot of the common pains experienced in running. This is not a simple issue; most people can easily get enough calcium through their daily diets. Therefore, this could be the supplement which you would want to take.
Read more
Vitamin D
If you do not need a calcium supplement, a vitamin D supplement might be a better option. Vitamin D helps your body absorb the calcium in the food you eat, It is also a good way to strengthen your bones, which helps to prevent fractures or breaks.
Increased Strength and Performance
This product will act as a good body supplement for ongoing maintenance to ensure healthy bones and this reduces the chances of unwanted fractures. When your body is short on calcium this can lead to a less robust bone tissue, weaker bones are more prone to damage, especially for sports people.
Cost and Value
At an affordable price, the supplement for runners ensures quality vitamin D and calcium. Because of this, the potential health benefits and avoidance of injuries can equal tremendous savings for the customer.
7

. ProLab Caffeine Tablets



Quick for boosting energy
Aids in post-race recovery
Good for taking before a race
Quick tablet for consumption
Increases motor skills
Gives quicker reactions
Caffeine is an energy booster but do not overdo it
Caffeine is a popular supplement in sports because of its massive benefits. Many athletes depend on it. This supplement enhances alertness and sharpness, enhances the body's ability to turn fat into energy, and increases motor skills coordination and quickens reactions. Additionally, caffeine decreases the strain of too much effort, which increases a runner's self-perceived stamina. When it's used in combination with carbohydrates, caffeine is also good for post-running recovery.
Read more
Caffeine
Caffeine is absorbed quickly and its effects can be long-lasting. You should take a caffeine supplement right before or while running. For dosage, it is recommended to take 550 milligrams per day, which is equivalent to approximately 40 ounces (or five cups) of coffee.
Maximum strength
Its side effects such as water-electrolyte imbalances, hypothermia, and reduced heat tolerance may be a concern when using this supplement; however, exercise can help work against those effects because it gives you an additional energy during your workouts.
Cost and Value
The ProLab Caffeine Tablets come at an extraordinarily easy price. What's even better is that this affordable product comes in an easy tablet dose system with the right amount of caffeine and other pre-workout supplements.
8

. Century Mega Multivitamins



Promotes protection from free radicals
Replaces lost minerals expelled through sweating
Ensures a healthy balance of minerals
Ensures a healthy balance of vitamins
Some runners prefer effervescent tablets to put in water
No matter how healthy you feel, you need to ensure you have enough vitamins in your meals. Mega multivitamin supplements are highly necessary because your body requires vitamins and minerals continues to run efficiently. In fact, most of these vitamins can be delivered from a healthy diet. However, due to natural conditions as well as pollution in our environment, many of the nutrients do not exist in soil or in foods.
Read more
Increased Vitamins
For other reasons, when you exercise, the body loses minerals via sweat; therefore, the demand for nutrients increases. A body that does not have enough nutrients will be easy to infect and cannot perform optimally. the brand ensures that your body has enough vitamin supplements it needs to complete its actions.
High Antioxidants
It would be wise to choose multivitamins which have high levels of antioxidants in order to protect against free radicals which are known to damage our body's organs and tissues. This brand is the best when it comes to this feature.
Cost and Value
A good investment in a broad source of vitamins and minerals can be derived from just one bottle of Century Mega Multivitamins. Because of this, it gets our approval as a fantastic value for a runner's supplement.
9

. Optimum Nutrition Creatine



Increased recovery rate during workout
Quite an affordable brand
Contains CreaPure Creatine that is a pure supplement
Increases muscle energy reserve for a boosted workout
Some customers complain of a narrow cap
Creatine-amino acid provides benefits to runners. Creatine has the ability to help repair and grow muscle. It is often used for those who often take part in intense workouts like running because it reduces inflammation and cell damage. When taken on a daily basis, Creatine supplements may decrease submaximal VO2 levels which maximizes your body's O2 use while running. By improving your heart rate, your rate of perspiration, and water distribution, it can also help you run longer and more efficiently in hard conditions. If you are looking for a multi-functional supplement, then this is the perfect brand for you.
Read more
Improved Performance
You should use Creatine supplements in two phases. First is the "loading phase" - about five days, which is aimed to provide desired Creatine levels for your body. You should use approximately 20 grams each day. Next is the maintenance phase, during which you need only five grams daily. This brand offers quality ingredients to offer energy supplements for your workouts.
Muscle Strength and Repair
The most advantageous time to take a Creatine supplement is upon finishing a workout. The brand helps you avoid injuries and replenishes muscle tissues to keep you running and fit.
Cost and Value
Here's the truth: Optimum Nutrition doesn't sell their products for very cheap. However, you can rest assured that you are paying for a good performing supplement that guarantees you muscle strength and powerful performance at the gym.
10

. Nuun Hydration Tablets



Can be taken with water
Great selection of flavors
Electrolytes
Caffeine
Vitamins
Some runners prefer capsules
We all know the important role water plays in our life. Water is considered a super supplement for runners; it's best to provide your body with about 8 glasses or 2 liters of water each day. This can support the promotion of cardiovascular health, keep your body cool, supplement lost water by sweating during running, and help your muscles - as well as joints - work well. Nuun has a broad choice of flavor to help hydrate your body.
Read more
Energy Supplement
This product offers you the option to use the supplement in combination with water so that you also re-hydrate your body in the process. The result is a very easy method for getting electrolytes, vitamins, and energy creating caffeine.
Quick Dissolving Tablets
Offered in tablets which quickly dissolve and a wide choice of tasty fruity flavors so that there is a flavor for every person. The tablets are held in an easy to carry tube casing so that you can slip them into even a small pocket and take with you.
Cost and Value
Nuun comes at an affordable price for a user-friendly way to take a supplement. The brand also comes in various dissolving tablet flavors that can be taken with water.
Criteria Used for Evaluation


Effectiveness
It's important for the supplements you take to work well.
If you're going to be going to the trouble and expense of taking a nutritional supplement it's important that it works well in order to get your money's worth, help you feel better, and not just be excreted. When choosing the products for this list we considered over 1600 reviews from people who had used the supplements we were considering. We didn't put anything on here that hasn't proven its efficacy in the real world. Shopping for nutritional supplements can be dizzying. Especially in the information age, there is just so much out there that it can be confusing as to what and who to believe and to know what companies are reputable and consistently putting out good products. We made sure to only include products from reputable brands that have proven their products over a long time period and are still doing a good job and not resting on their laurels. It's very easy these days to put just about any kind of pill in a bottle, slap a label on it and claim that it works, since believe it or not there is actually very little government oversight when it comes to nutritional supplements so it's up to the consumer to do their due diligence. We've helped with that in this buying guide but as always encourage you to do your own research since your health is the most important thing and should never be completely outsourced.


Product Purity
Since the nutritional supplement industry is largely unregulated by the government we made sure to bring you products from brands that can be trusted to use high-quality ingredients.
Taking your health seriously is important and that's why we made sure to only include products on our list that use high-quality ingredients that are reputably and ethically sourced. This can be very difficult in a globalized world with so many things coming from so many different sources. Although not every single ingredient from every single product on our list comes from whole foods, we did our best to include products that do originally come from a food-based source. This is important because ingredients that are sourced from whole foods are going to be more natural, have fewer side effects and make a smaller negative ecological impact on our environment. In many cases the products we have chosen use ingredients that can all be traced back to the individual farms where they were grown. Number ten, Vitamin Code Raw Zinc is one such product.


Potency
Every person has a unique system and no nutritional supplement will act the same for all of us.
When it comes to nutritional supplements it's important that you listen to your own body when you're taking these products. Although while choosing supplements we made sure to only include products from reputable companies that had a low incidence of causing people difficulties it's inevitable that a small percentage of users will experience some sort of unpleasant side effect from using a nutritional supplement. Fortunately, most of these side effects are minor. The most common are upset stomachs and headaches. Again it's important that you listen to your body while taking these supplements and if they make you feel worse instead of better stop taking them immediately. One thing that everyone can do to help prevent and minimize side effects when taking nutritional supplements is to drink plenty of water. This helps to dissolve the supplements in your digestive system, as well as making your cells fully receptive to absorption. Being dehydrated while taking a supplement can make it really hard on your system to utilize the vitamins and minerals it contains, so you could get side effects from something that could actually be really good for you if taken when properly hydrated.


Ease of Use
Most supplements come in capsules or pills that are easy to take, but those that are powdered or in large pills can be more difficult.
Fortunately, this is a less complicated factor to look at than the ones above. Either a product is easy, simple, and convenient to take or it isn't. When choosing products for this buying guide this wasn't our first consideration, we were more concerned with bringing you effective products that have high-quality ingredients, but as we narrowed it down this was certainly something we took into account. Most people today are very busy, and a supplement may be very good in all other aspects but if it's difficult to take you may find yourself conveniently "forgetting" to take it and then you won't get the benefits. So as much as possible we brought you products that are either in easy to swallow pill form or if they are powdered have good taste and with liquids.


Value
While health is the most important thing in our lives, that doesn't mean you can, or should have to spend a fortune on it.
At RunnerClick we believe that optimum health shouldn't be the purview of only the rich. Everybody deserves to have access to proper nutrition no matter how much money they make. And while the honest truth is that unfortunately, nutritional supplements are currently out of the reach of billions of people worldwide because of larger system issues, most people living in the industrialized world can afford to take some sort of nutritional supplement. While overall quality was the most important thing we looked at we also didn't add any super expensive products to our list. If you're new to the world of nutritional supplements some of these products may seem pricey when you first look at them when you break it down to a per serving price they're much more palatable and are certainly still less expensive than going to the doctor.
Expert Interviews & Opinions
Most Important Criteria
(According to our experts opinion)
Experts Opinion
Editors Opinion
Users Opinion
By Default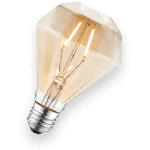 Know a little more about the products before consuming
It could probably go without being said, but here it is anyways. It's a good idea to do your own research about these products before putting anything in your body. This about any allergies that you may have, or even possible side effects.
The right tool for the job
If you take supplements to help get fit, but don't do enough of the exercise part of the deal, Don't blame the supplements for not working.
While Caffeine will do its job on its own, many other products require a little something from you to work correctly. Make sure you're choosing the appropriate supplement for the type of workout you're doing.
Other Factors to Consider


Advanced Features
Iron is a very important and often overlooked, It helps transport oxygen in our bodies and fuels our muscles and tissue activity. Hemoglobin moves vital energy-giving oxygen around the body. Low iron means you are low on vital red blood cells which transport oxygen. The negative implications for runners who feed high-performing muscles with oxygen are obvious–their bodies will under-perform, become fatigued easily, and recovery time will be prolonged. It is an essential nutrient that many runners need.


Bottom Line
Regular runners and especially distance runners put their bodies through high endurance exercise, which means their bodies need additional support through nutritious supplementation. Here is a list which will be recognized by all runners: These points confirm the sense of using nutritious supplements.
Supplements for runners can help athletes maintain a balanced fitness and health.
Runners experience stiffness and muscle pains after long runs.
Excessive sweating dispels nutrients from the body and these need to be replaced.
Runners need recovery time after long runs.
Runners require a strong focus and a lot of energy for performance.
Runners know about longer lasting muscle and joint pains.
Here are some common supplements and how they can benefit runners:
Omega 3
Fatty fish oils promote healthy bones, reduced inflammation, fewer sore muscles, and enhanced flexibility of the joints. Omega 3 is an essential ingredient in our bodies–but modern diets are deficient in omega 3. This means that runners involved in rigorous regular running are at risk unless they use an Omega 3 supplement. Therefore, we advise long-distance runners and other athletes begin using an Omega 3 supplement for the positive physical benefits and for the prevention of problems.
Multi-vitamins
Multi-vitamins and minerals offer many benefits. Excessive sweating means we lose minerals and need to replenish them. Modern diets don't provide us with the nutrition we need–and are lacking in Vitamin B12, Vitamin D, potassium, and calcium. Our body needs these vitamins and minerals to strengthen our bones, repair tissue, and help our muscles grow. Minerals and multi-vitamins contribute toward muscle performance and provide runners with the additional energy they need.
Water
We know this isn't typically thought of as a supplement, it's one of the most important factors when it comes to our health. Water is considered a super supplement for runners. It is best to provide your body with about 8 glasses or 2 liters of water each day. This can support the promotion of cardiovascular health, keep your body cool, supplement lost water by sweating during running, and help your muscles – as well as joints – work well. Some runners said that they still run without any supplements. If your body can be supplemented enough with the above supplements, it will make certain that your health, as well as running, will be improved considerably.
Protein
Protein (whey protein) supplementation preserves healthy lean muscle mass. The driving force for muscle growth is found in whey protein and is called leucine, an amino acid. Consistent lean muscle growth after exercise is enabled by the amino acids which we find in whey protein. Runners need protein and whey is a known source for a high-quality protein packed with beneficial amino acids. Whey is very easy to digest which provides speedy benefits for the body. Whey protein promotes muscle growth and reduces towards reducing the blood's systolic pressure of blood by around four percent.
A Balanced Diet based on Whole Foods
It is especially important for runners to get enough vitamins, nutrients, and minerals. Eating a balanced diet is a good start but adding supplements can help fill in the holes. Supplements are generally safe but it is best to talk to your doctor before beginning to take any supplements.
A balanced diet must include vegetables, fruits, whole grains and protein and a selective combination of balanced healthy supplements. A broad choice of beneficial supplements are available on the market for runners, the best-known being multivitamins and protein supplements. When choosing to supplement a diet, a person will need to target supplements which are able to provide positive results such as:
Benefits all-around health, both psychological/physical.
Better cartilage and bone strength
Helps reduce inflammation.
Fewer problems with sore/tired muscles.
Increased energy capability.
A better level of endurance.
Higher athletic capability.
Better focus and feeling of self-motivation.
Quicker muscle recovery.
The selection of benefits from supplements is realistically positive for runners and athletes in general. Diet supplementation can promote improvement in running further and quicker as well as aid in faster recovery after challenging exercise. Combine this with a better depth of sleep and we see a good group of beneficial variables.
When tissue is overworked or damaged, inflammation will occur. Though short-term inflammation can be beneficial, chronic inflammation can be dangerous. Evidence shows that whey protein brings down the reactive C-Protein, which is known as a marker of body inflammation.
Frequently Asked Questions
q:

I'm an older runner and recently I have found that I become more easily fatigued. Any suggestions?

a:

As we grow older it can be that exercise such as running might fatigue us more quickly but if you have been running over a number of years it seems fair to say that you are physically healthy. It might be that you could consider taking iron as a supplement because this will promote your blood systems capability to carry oxygen to those oxygen hungry muscles. However, before taking this course of action it is worth a quick visit to your doctors for a checkup.
q:

I'm a regular endurance runner and I'm thinking about taking supplements. Which ones should I consider?

a:

When giving this advice it is on the assumption that, as an experienced runner, you are already on a well-balanced diet. You can consider taking:

A whey protein supplement for the benefits of promotion of lean muscle growth, is full of positive amino acids, benefits with regards to inflammation, reducing blood pressure.

Mineral and multi-vitamin supplements contribute to healthy bones, muscle growth and recovery time, the repair of tissue and muscle performance.

Electrolyte drinks can replace electrolytes lost through excess sweating. Runners need electrolytes such as potassium and sodium, which in turn benefits to the maintenance of body hydration, works towards preventing dehydration, stimulation of thirst while enhancing the bodies ability to retain vital fluid.
q:

As a runner, will I benefit from taking vitamin D as advised to me by a friend?

a:

Vitamin D will promote the body's ability to absorb calcium, which in the right amounts and context will promote healthy bones. If you feel the need for healthy bones due to any personal bone problems, it will be wise to first get a check by your doctor to see if he/she feels you will benefit from taking Vitamin D. Your friends care and have your best interests at heart but unless your friend is a doctor or experienced nutrition expert be careful about taking their advice without doing more research of your own.
q:

I tend to get problems with muscle soreness and some inflammation, especially after long runs. Are there any supplements that might help?

a:

Omega 3 fish oil could be useful for you when taken in the right amount. This can give relief towards inflammation and sore muscle recovery. Long runs are more challenging for the body so the problems you have mentioned are not so unusual. If you decide to use a supplement it might be a good idea to use it in moderation. If your problems persist or get worse you should consult with a doctor.
q:

I have heard of runners drinking protein drinks as a supplement after a race. Why?

a:

Protein drinks serve towards positive energy in much the same way as carbohydrates. So drinking a protein drink after running can give the body help with recovery time and energy for storing to be used in the future.
Subscribe to our newsletters