Best Runner Supplements Reviewed: Minerals and Vitamins for Runners
last updated:
Jan 06, 2021
Getting your daily amount of needed vitamins, minerals, and nutrients can be difficult, even if you are the healthiest of eaters. Not only is there a lot of information out there that can be very confusing to unpack and understand what is healthy and what isn't, but even when we know what nutrients are best for our wonderful, unique bodies, the food that is typically bought in the grocery store doesn't have nearly the same amount of nutrients that they used to because of industrial farming and our mistreatment of the soil.

That's where supplements for runners can come in handy. To help you get you started, we have put together a list of supplements that will help keep you feeling your best. Enjoy the following list as it comes with a ton of research, interviews, and reading reviews.
In a Hurry? The test winner after 17 hrs of research
Performance Lab Whole-Food Multi
Why is it better?
Unique sourcing of ingredients
High quality
Very effective
Value is very good
42
Researched Sources
1600
Reviews Considered
17
Hours Researching
14
Products Evaluated
Effectiveness
Ease of Use
Potency
Product Purity
Value
By Default
Top 10 Running Supplements
Criteria Used for Evaluation

Effectiveness
It's important for the supplements you take to work well.
If you're going to be going to the trouble and expense of taking a nutritional supplement it's important that it works well in order to get your money's worth, help you feel better, and not just be excreted. When choosing the products for this list we considered over 1600 reviews from people who had used the supplements we were considering. We didn't put anything on here that hasn't proven its efficacy in the real world. Shopping for nutritional supplements can be dizzying. Especially in the information age, there is just so much out there that it can be confusing as to what and who to believe and to know what companies are reputable and consistently putting out good products. We made sure to only include products from reputable brands that have proven their products over a long time period and are still doing a good job and not resting on their laurels. It's very easy these days to put just about any kind of pill in a bottle, slap a label on it and claim that it works, since believe it or not there is actually very little government oversight when it comes to nutritional supplements so it's up to the consumer to do their due diligence. We've helped with that in this buying guide but as always encourage you to do your own research since your health is the most important thing and should never be completely outsourced.

Product Purity
Since the nutritional supplement industry is largely unregulated by the government we made sure to bring you products from brands that can be trusted to use high-quality ingredients.
Taking your health seriously is important and that's why we made sure to only include products on our list that use high-quality ingredients that are reputably and ethically sourced. This can be very difficult in a globalized world with so many things coming from so many different sources. Although not every single ingredient from every single product on our list comes from whole foods, we did our best to include products that do originally come from a food-based source. This is important because ingredients that are sourced from whole foods are going to be more natural, have fewer side effects and make a smaller negative ecological impact on our environment. In many cases the products we have chosen use ingredients that can all be traced back to the individual farms where they were grown. Number ten, Vitamin Code Raw Zinc is one such product.

Potency
Every person has a unique system and no nutritional supplement will act the same for all of us.
When it comes to nutritional supplements it's important that you listen to your own body when you're taking these products. Although while choosing supplements we made sure to only include products from reputable companies that had a low incidence of causing people difficulties it's inevitable that a small percentage of users will experience some sort of unpleasant side effect from using a nutritional supplement. Fortunately, most of these side effects are minor. The most common are upset stomachs and headaches. Again it's important that you listen to your body while taking these supplements and if they make you feel worse instead of better stop taking them immediately. One thing that everyone can do to help prevent and minimize side effects when taking nutritional supplements is to drink plenty of water. This helps to dissolve the supplements in your digestive system, as well as making your cells fully receptive to absorption. Being dehydrated while taking a supplement can make it really hard on your system to utilize the vitamins and minerals it contains, so you could get side effects from something that could actually be really good for you if taken when properly hydrated.

Ease of Use
Most supplements come in capsules or pills that are easy to take, but those that are powdered or in large pills can be more difficult.
Fortunately, this is a less complicated factor to look at than the ones above. Either a product is easy, simple, and convenient to take or it isn't. When choosing products for this buying guide this wasn't our first consideration, we were more concerned with bringing you effective products that have high-quality ingredients, but as we narrowed it down this was certainly something we took into account. Most people today are very busy, and a supplement may be very good in all other aspects but if it's difficult to take you may find yourself conveniently "forgetting" to take it and then you won't get the benefits. So as much as possible we brought you products that are either in easy to swallow pill form or if they are powdered have good taste and with liquids.

Value
While health is the most important thing in our lives, that doesn't mean you can, or should have to spend a fortune on it.
At RunnerClick we believe that optimum health shouldn't be the purview of only the rich. Everybody deserves to have access to proper nutrition no matter how much money they make. And while the honest truth is that unfortunately, nutritional supplements are currently out of the reach of billions of people worldwide because of larger system issues, most people living in the industrialized world can afford to take some sort of nutritional supplement. While overall quality was the most important thing we looked at we also didn't add any super expensive products to our list. If you're new to the world of nutritional supplements some of these products may seem pricey when you first look at them when you break it down to a per serving price they're much more palatable and are certainly still less expensive than going to the doctor.
Expert Interviews & Opinions
Most Important Criteria
(According to our experts opinion)
Experts Opinion
Editors Opinion
Users Opinion
By Default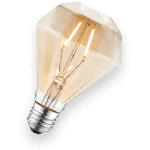 Know a little more about the products before consuming
It could probably go without being said, but here it is anyways. It's a good idea to do your own research about these products before putting anything in your body. This about any allergies that you may have, or even possible side effects.
The right tool for the job
If you take supplements to help get fit, but don't do enough of the exercise part of the deal, Don't blame the supplements for not working.
While Caffeine will do its job on its own, many other products require a little something from you to work correctly. Make sure you're choosing the appropriate supplement for the type of workout you're doing.
Other Factors to Consider

Advanced Features
Iron is a very important and often overlooked, It helps transport oxygen in our bodies and fuels our muscles and tissue activity. Hemoglobin moves vital energy-giving oxygen around the body. Low iron means you are low on vital red blood cells which transport oxygen. The negative implications for runners who feed high-performing muscles with oxygen are obvious–their bodies will under-perform, become fatigued easily, and recovery time will be prolonged. It is an essential nutrient that many runners need.

Bottom Line
Regular runners and especially distance runners put their bodies through high endurance exercise, which means their bodies need additional support through nutritious supplementation. Here is a list which will be recognized by all runners: These points confirm the sense of using nutritious supplements.
Supplements for runners can help athletes maintain a balanced fitness and health.
Runners experience stiffness and muscle pains after long runs.
Excessive sweating dispels nutrients from the body and these need to be replaced.
Runners need recovery time after long runs.
Runners require a strong focus and a lot of energy for performance.
Runners know about longer lasting muscle and joint pains.
Here are some common supplements and how they can benefit runners:
Omega 3
Fatty fish oils promote healthy bones, reduced inflammation, fewer sore muscles, and enhanced flexibility of the joints. Omega 3 is an essential ingredient in our bodies–but modern diets are deficient in omega 3. This means that runners involved in rigorous regular running are at risk unless they use an Omega 3 supplement. Therefore, we advise long-distance runners and other athletes begin using an Omega 3 supplement for the positive physical benefits and for the prevention of problems.
Multi-vitamins
Multi-vitamins and minerals offer many benefits. Excessive sweating means we lose minerals and need to replenish them. Modern diets don't provide us with the nutrition we need–and are lacking in Vitamin B12, Vitamin D, potassium, and calcium. Our body needs these vitamins and minerals to strengthen our bones, repair tissue, and help our muscles grow. Minerals and multi-vitamins contribute toward muscle performance and provide runners with the additional energy they need.
Water
We know this isn't typically thought of as a supplement, it's one of the most important factors when it comes to our health. Water is considered a super supplement for runners. It is best to provide your body with about 8 glasses or 2 liters of water each day. This can support the promotion of cardiovascular health, keep your body cool, supplement lost water by sweating during running, and help your muscles – as well as joints – work well. Some runners said that they still run without any supplements. If your body can be supplemented enough with the above supplements, it will make certain that your health, as well as running, will be improved considerably.
Protein
Protein (whey protein) supplementation preserves healthy lean muscle mass. The driving force for muscle growth is found in whey protein and is called leucine, an amino acid. Consistent lean muscle growth after exercise is enabled by the amino acids which we find in whey protein. Runners need protein and whey is a known source for a high-quality protein packed with beneficial amino acids. Whey is very easy to digest which provides speedy benefits for the body. Whey protein promotes muscle growth and reduces towards reducing the blood's systolic pressure of blood by around four percent.
A Balanced Diet based on Whole Foods
It is especially important for runners to get enough vitamins, nutrients, and minerals. Eating a balanced diet is a good start but adding supplements can help fill in the holes. Supplements are generally safe but it is best to talk to your doctor before beginning to take any supplements.
A balanced diet must include vegetables, fruits, whole grains and protein and a selective combination of balanced healthy supplements. A broad choice of beneficial supplements are available on the market for runners, the best-known being multivitamins and protein supplements. When choosing to supplement a diet, a person will need to target supplements which are able to provide positive results such as:
Benefits all-around health, both psychological/physical.
Better cartilage and bone strength
Helps reduce inflammation.
Fewer problems with sore/tired muscles.
Increased energy capability.
A better level of endurance.
Higher athletic capability.
Better focus and feeling of self-motivation.
Quicker muscle recovery.
The selection of benefits from supplements is realistically positive for runners and athletes in general. Diet supplementation can promote improvement in running further and quicker as well as aid in faster recovery after challenging exercise. Combine this with a better depth of sleep and we see a good group of beneficial variables.
When tissue is overworked or damaged, inflammation will occur. Though short-term inflammation can be beneficial, chronic inflammation can be dangerous. Evidence shows that whey protein brings down the reactive C-Protein, which is known as a marker of body inflammation.
Frequently Asked Questions
q:

I'm an older runner and recently I have found that I become more easily fatigued. Any suggestions?

a:

As we grow older it can be that exercise such as running might fatigue us more quickly but if you have been running over a number of years it seems fair to say that you are physically healthy. It might be that you could consider taking iron as a supplement because this will promote your blood systems capability to carry oxygen to those oxygen hungry muscles. However, before taking this course of action it is worth a quick visit to your doctors for a checkup.
q:

I'm a regular endurance runner and I'm thinking about taking supplements. Which ones should I consider?

a:

When giving this advice it is on the assumption that, as an experienced runner, you are already on a well-balanced diet. You can consider taking:

A whey protein supplement for the benefits of promotion of lean muscle growth, is full of positive amino acids, benefits with regards to inflammation, reducing blood pressure.

Mineral and multi-vitamin supplements contribute to healthy bones, muscle growth and recovery time, the repair of tissue and muscle performance.

Electrolyte drinks can replace electrolytes lost through excess sweating. Runners need electrolytes such as potassium and sodium, which in turn benefits to the maintenance of body hydration, works towards preventing dehydration, stimulation of thirst while enhancing the bodies ability to retain vital fluid.
q:

As a runner, will I benefit from taking vitamin D as advised to me by a friend?

a:

Vitamin D will promote the body's ability to absorb calcium, which in the right amounts and context will promote healthy bones. If you feel the need for healthy bones due to any personal bone problems, it will be wise to first get a check by your doctor to see if he/she feels you will benefit from taking Vitamin D. Your friends care and have your best interests at heart but unless your friend is a doctor or experienced nutrition expert be careful about taking their advice without doing more research of your own.
q:

I tend to get problems with muscle soreness and some inflammation, especially after long runs. Are there any supplements that might help?

a:

Omega 3 fish oil could be useful for you when taken in the right amount. This can give relief towards inflammation and sore muscle recovery. Long runs are more challenging for the body so the problems you have mentioned are not so unusual. If you decide to use a supplement it might be a good idea to use it in moderation. If your problems persist or get worse you should consult with a doctor.
q:

I have heard of runners drinking protein drinks as a supplement after a race. Why?

a:

Protein drinks serve towards positive energy in much the same way as carbohydrates. So drinking a protein drink after running can give the body help with recovery time and energy for storing to be used in the future.