Best Swim Caps Reviewed & Rated for Quality
last updated:
Jan 21, 2019
Swim caps are designed for many reasons. There are sports designs as well as others made for specific styles of hair and lengths. They come in all sorts of colors and materials too for those that like to match it up. Whether you are a seasoned athlete or just want to enjoy the pool without getting your new hairdo wet, there is a cap for you. Below, we have shared some FAQs on what makes a great cap and how materials and fit tie into finding the perfect style for you. Furthermore, for athletes, a great swim cap can make or break the competition. So, After hours of research, we have come up with some of the top 10 Swim caps out there for athletes and swim fans alike.
This is the best product on our list that is currently in stock:

TYR
Why is it better?
Crafted from highest quality materials
Great for both the professional and recreational athlete
Enhanced contour cut around the ears
100% silicone
In a
Hurry? Editors choice:

Test Winner: TYR

12
Researched Sources
1335
Reviews Considered
11
Hours Researching
13
Products Evaluated
Use
Materials
Style
Comfort
Durability
By Default
Criteria Used for Evaluation


Use
You need to understand why you are looking for a particular piece of equipment and how you plan to use it.
The chlorine in the water is not good for your hair. You also don't want your hair to keep getting in your face while having a good time in the water. These are some of the reasons you might want to cover your hair while underwater. Having your hair constantly covering your face while you swim can be quite distracting. Whether you have long or short hair, you should be able to cover them to give you the freedom you need to focus more on the physical activity and less on the potential distraction. The overwhelming number of choices can make it difficult to choose the right gear for your training and fitness goals. Many manufacturers use high-quality materials to make their products superior and appeal to the right audience. If you are going to select equipment for your training or forthcoming competition, it is important to understand how that particular product will be serving your own interest or helping you to achieve the fitness goals you have set for yourself.


Materials
The material used in a swimmer's cap largely determines the product quality, which is a great predictor of durability.
This is perhaps one of the most important factors to consider when looking to find the best equipment for your own protection when training or facing your much-anticipated competition. The material used largely determines the product quality, a great predictor of durability. Most people use the swim cap to prevent their hair from getting all over their face and ruining their moment. The material can also determine how effective the piece of equipment will be at keeping the hair dry. Aqua jogging, water aerobics or other forms of less aggressive water exercise could be great with a Lycra material. The soft mesh material helps to keep the hair out while ensuring the eyes remain focused on the exercise. In contrast, lap swimmers may use the equipment to facilitate the movement through the water, which requires silicone or latex because of their hydrodynamic properties. However, silicone is often used to make inexpensive brands that can withstand the demands of competitions and daily training. Most of the modern pieces of equipment feature a silicone construction because of the smoother surface and sleek design that reduces dragging while moving in the water, especially during races.


Style
Protecting your hair and ears should be your top priority when you want to get in the water.
You should wear fitting gear if you want to avoid wetting your hair. A stretch-fit ensures your hair is kept away from the chlorine water. A snug fit is especially important if you have long hair and would like to stay dry throughout your training session. A loosely fitting piece of equipment will not help to prevent your hair getting wet. Silicone material helps to provide a contoured fit regardless of the size of the head. If your head is smaller than the average, then you might want to consider kid sizes for a snugger fit. The essence of wearing something to cover your head is to prevent the hair from obstructing you or spreading all over your face. This can be very distracting. If you need to focus on your physical activity with minimal to no distraction, then you should always consider a snugger fit over the loosely-fitting ones. A snug fit also ensures the equipment is tight enough to stay attached to your head regardless of how challenging the race seems. While it should fit tightly around the head, it should not be so tight that it exerts immense pressure on the head to an extent of drawing lines or causing headaches. If you are particularly concerned about whether your cap will stay on throughout your training competition, then you might want to try one with a Velcro chin strap to be sure that it will remain on no matter the size or shape of your head.


Comfort
The level of comfort offered by the swim cap you choose is also of equal importance and needs to be considered .
If you feel comfortable while performing any physical activity or participating in a competition, it will make you want to keep going from start to finish. However, if the fabric keeps irritating your skin, you might be too distracted to focus on whatever you are doing. It is recommended that you give comfort a priority when shopping for a piece of equipment you intend to use for training, exercise, or competition. Champions win trophies because they are able to have a laser focus when they set their mind. In addition, they understand the power of being adequately prepared, including having the right gear and equipment. Besides your training, you should also invest in the best gear to help support your fitness ambitions. When making such decisions, you should always give comfort a priority. If you don't feel comfortable wearing a given piece of equipment, there are high chances you won't enjoy your training, as you will remain distracted most of the time. However, if it is made of a high-quality material that is also soft on the skin and feels comfortable to wear, you will be able to concentrate and accomplish all of the tasks and goals you have set for yourself. Silicone feels like human skin and can be very comfortable to wear. If comfort is your priority, you should perhaps consider silicone material over the other materials. Latex is also relatively comfortable. If you have the time, you could physically try them on before making your decision.


Durability
When you invest in swimmer's caps and other gear you want to make sure you are choosing the right one for you.
Silicone tends to be more expensive but more durable than most other materials used to make swim caps. However, they are less breathable. They are also more hydrodynamic than most other materials on the market. This is because they are generally less wrinkled than most other materials. In contrast, latex is more affordable but also less durable than silicone. When shopping for an item you intend to use on a regular basis, it is important to greatly consider durability. Spending a lot of money on a product means you should get good value for your money. If you are going to use it for training on a regular basis, the durability of the product is very important. Durability is closely tied to the quality of the material. Ideally, a high-quality product made of a high-quality material is almost always durable. Therefore, if you have taken your time to select a high-quality material, you should not worry much about durability. A product made of durable material should also be strong enough to retain its shape even after several instances of stretching. The vast majority of modern-day underwater pieces of equipment feature a silicone or latex construction. Both of these materials are generally longer lasting, but silicone tends to outlast latex, although it is more expensive than the latter. Regardless, if you are looking for durability, you can choose either of these materials, though personal preference might also influence your decision.
Expert Interviews & Opinions
Most Important Criteria
(According to our experts opinion)
Experts Opinion
Editors Opinion
Users Opinion
By Default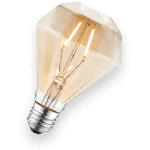 Invest in something better
It's pretty easy to hit the pool and forget to bring your cap, purchase one from the admissions booth and voila! But let's be honest, if you have long hair or swim a lot, perhaps you should invest in a high-quality silicone cap? We like them for long hair, washability and longevity.
Latex versus Silicone
You may have noticed that most swim caps are made of either Latex or Silicone. If you have a latex allergy then you will obviously go with the Silicone caps, but what's the difference between the two and which one should you go with if you can wear either.
Well, simply put, silicone swim caps are best for swimmers with more hair and latex swim caps are better for swimmers with little to no hair. This is because the silicone swim caps provide a more customized fit and will remain secure regardless of how much hair you have to stuff in there. Latex swim caps are stretch as well but they may be less secure the more hair you have.
Other Factors to Consider


Features
Silicone material is often suited for medium to long hair. It is often used because it often outlasts most other materials on the market, including Spandex and latex. Silicone is also tear resistant and can be worn over a long period of time without overstretching or losing its elasticity. If you have longer hair, you need high-quality material gear with enough space to accommodate your long hair. While most manufacturers ensure they are made of a stretchable material to fit different head sizes, some are specifically designed for long hair. In this regard, you need to consider the length of your hair before buying your equipment. In addition, the silicone material has a gentler touch on the hair. If you care about your long hair, you should find a cap that would not only accommodate your long hair but also be gentle on your skin. A spacious cap would accommodate your head size while maintaining your hair in one position. For those with little to no hair, it is advisable to go for latex equipment because it could provide a perfect fit. Latex tends to be more stretchable than most other materials, making it the perfect choice for many. Latex tends to be a great choice for many swimmers with regular head sizes.


Bottom Line
With some many gears and equipment on the market today, athletes are often left wondering which is best for their training or upcoming competition. If you are in a dilemma concerning what could be best for you, it is important to first understand why you are looking for the gear before you can make your purchase decision. The product you choose should be able to meet your needs and serve your interests as an individual. It is advisable to take your time and match the features of your ideal swim cap to your swimming goals. You need to understand why you are looking for that piece of equipment. The overwhelming number of choices can make it difficult to choose the right gear for your training and fitness goals. Many manufacturers use high-quality materials to make their products superior and appeal to the right audience. If you are going to select equipment for your training or forthcoming competition, it is important to understand how that particular product will be serving your own interest or helping you to achieve the fitness goals you have set for yourself.


Versatility
Some swim caps are specifically designed for training and everyday use and other swim caps are made for competitions and uniquely made to help you shred milliseconds to seconds off of your time. On the other hand, there are swim caps that are designed for both—which means you can both train and compete in them!
A lot of swimmers like to have two separate swim caps—one they train with and one they compete with (although many may sneak in a few training sessions in their competition cap just to get a general idea of the difference they may or may not provide). Typically, these are the more competitive and professional swimmers, since this is what they work for on a daily basis.
If you swim for exercise or personal, but fun competitions, you probably won't need one of the more competitive ones. but you might want one that will help perform in competitions and that you can use in training sessions. Regardless of your needs, make sure you pick something you want—if you want two go for it, it never hurts to have options!
Frequently Asked Questions
q:

Do I need to wear a swim cap to be a good swimmer?

a:

Definitely not. You have the freedom to choose whether you prefer to wear equipment or perform the physical activity without the gear. However, the feeling of your hair constantly rubbing against your face while moving in the water can be irritating and annoying. This can also distract and prevent you from focusing on your trade and putting forth your best performance. Your hair can also block your view by spreading across the surface of your goggles. However, you can prevent all these by having your hair in a place far away from the chlorine water that could also cause damage. You will also be able to move smoothly in the water without dragging.
q:

Can a swim cap keep my hair completely dry?

a:

This has been a major concern among recreational and professional swimmers looking to protect their hair from the water. The surprising answer is that while it can help to keep some of the water out, it does not completely keep your hair dry. Some of the water will leak into the gear and make your hair wet. Others can be tight and fancy-looking but will not help to keep all of the water out of your hair. Regardless, there are many benefits associated with covering your head and hair while under the water, including the ability to reduce dragging and enhance performance in the water.
q:

Why would I wear a cap that does not completely protect my hair from the water?

a:

While it is not completely waterproof, it helps to keep out most of the chlorine water. Only a small portion of your hair will come into contact with the chlorine water while keeping a major part of it dry. It also has some hydrodynamic advantages, allowing you to move swiftly in water. It will also keep the hair out of the goggles and the face. Therefore, the benefits of covering your head and face while underwater go beyond waterproofing your hair. This increases your performance in the water by allowing you to focus less on the ball of hair tangled up in your face and more on the physical activity itself.
q:

What is the best swim cap?

a:

It should have the perfect fit and should feel comfortable to wear. It should also be made of silicone or latex material to provide the durability needed to withstand the wear and tear of daily use. The piece of equipment should also be large enough to cover your head and long hair and tight enough to create some form of a seal without drawing lines on your head or causing headaches.
q:

Where can I find a good swim cap?

a:

There are several e-commerce platforms where you can find good products. You can go through some of the product description pages to see if you can find anything that captures your attention. In fact, you may also place your order online and have it delivered to your convenient location. The price often varies from one manufacturer to another. Other factors affecting the price include the material and design. Since most manufacturers have reduced their prices, you should be able to find one for a few dollars.
Subscribe to our newsletters