10 Best Swimming Fins Reviewed & Fully Compared
last updated
Feb 01, 2019
Whether you're an elite athlete or an office-worker on vacation, eight years old or 80, everybody loves swimming fins. Not only are they fun but they can help you have a great workout that can be tailored to training, muscle toning and building, or even therapy and recovery.

Swimming fins come in a wide range of sizes, styles, colors, and designs and can fit the needs of beginners and seasoned pros alike. While this type of availability and flexibility is great, it can make it difficult to figure out which fins are best for you and what you want to use them for.

This guide will help you navigate through the sea of choices (sorry, we had to) available and to serve as a starting point for your search for the perfect swimming fins. Bon vogage!
In a Hurry? The test winner after 11 hrs of research
TYR Sport EBP
Why is it better?
Excellent for training at race cadence
Can double as fins for snorkeling
No latex, these are only made of rubber
Interchangeable for either foot
Short fin for a more challenging workout
In a
Hurry? Editors choice:
Test Winner: TYR Sport EBP

4
Researched Sources
1350
Reviews Considered
11
Hours Researching
14
Products Evaluated
Responsiveness
Comfort
Durability
Use
Value
By Default
In Depth Review Top 10
TYR Sport EBP
Cressi Gara 3000 LD
Hydro Tech 2
Cressi Agua Short
Wildhorn Topside
ANGGO
FINIS
Atomic Aquatics
Kiefer
Speedo Switchblade
Table of contents
Criteria Used for Evaluation
Frequently Asked Questions
Sources
Our Favorite Swimming Fins
Excellent for training at race cadence
Can double as fins for snorkeling
No latex, these are only made of rubber
Interchangeable for either foot
Short fin for a more challenging workout
Can be on the heavy side
Not great for diving
Some claim they don't have the expected thrust power
Pricey for some people
You don't have to be an all-star swimmer to use swim fins, but with the TYR Sport EBP, professional swimmers, collegiate swimmers, and even casual swimmers and beginners will get a solid benefit using these fins to train. They can easily be used instead of a pull-buoy and what you get in return from your leg kicks is a smooth and pleasant propulsion.
Read more
Creates a natural kick
While pull-buoys can help beginners with your form and kick, they often can be detrimental to learning how to efficiently develop these skills in a natural way. These fins will help you by refining that ability to keep your body afloat and give you the thrust you need to also support your upper body rotation.
Race training cadence
For triathletes who are training for the swimming portion, cadence is crucial. Having too quick or slow of a cadence can destroy your performance, productivity as well as a quick pace. These fins are a perfect partner to the triathlete who needs to execute cadence training. You can pair these fins with a kickboard to get the right amount of resistance while maintaining and exacting a much quicker natural cadence.
Cost and Value
The short design of these fins will help you get a decent and challenging workout that will burn calories at a higher rate if fitness is your purpose. If training for stroke and cadence, such would be the need for competitive racing athletes, these fins are excellent just for that. While you can use them in snorkeling, that is not where they shine, pool training is where you want these to definitely get the best benefit. The tough rubber materials that make up these fins will keep their lifespan long and their performance abilities at peak.


Can be worn with or without neoprene socks
Comes with a nice travel bag
Dries fast with the air mesh in the upper
Perfect for spearfishing and freediving
Bulky for travel
Could be a bit more snug for wide feet
Can be a bit pricey
Calling all adventurers, outdoor enthusiasts, deep sea wanderers, and those interested in getting into deep sea diving. These are your fins. As entry-level, long and soft blades, the Cressi Gara 3000 are the best choice on the market for those who are new to diving and not used to the feel of long blade fins. They are an easy transition for those interested in a long blade and with the comfort they provide you simply cannot go wrong with these long fins.
Read more
Strong blades
The construction of these blades help you swim more comfortably and with much more ease. If you are on the surface, the tension can be tough on your hips and knees and the effort can wear you out fast. These fins, however, will aid you in easy free diving, and with a simple couple of kicks your joints won't feel the stress and you will be flying away and cutting gracefully through the water.
Cressi's Material Molding
Cressi has their own process for how they manufacture their materials. They use varying compounds that by binding them the mixture offers flexibility for your foot to aid your movement but a bang of power to propel you through the water. The stiffness of this process is what provides for that power so you get to utilize the benefit of the fin over the shear strength of your legs alone.
Cost and Value
These fins are going to get you into deeper water faster while providing exceptional flexibility and comfort. It may take a moment to get yourself used to long fins, but once you have it down, your body will benefit from the ease of use and the speed at which these fins will perform. These are very much for freediving, as it takes a lot out of you to just snorkel on the surface. Because they are so long they breach the water a lot. They are great at getting deep quick without using too much effort.


Silicone material provides top comfort
No worry about ulcers or sores on feet and toes
Excellent propulsion
Fits true to size
Offer a great leg workout while still allowing for easy use for hours
Light colors won't get hot
If you have a wide foot, you may need a larger size
Sharp things like reef can eat up the soft material
Winner of the Australian Design Award, this surf fin has an incredible design and awesome performance. Get out there and catch some waves, because you can't miss them with the Hydro Tech 2. This fin will provide excellent acceleration to get you to those swells. Forget about ulcers, the foot pocket is extra special, and you will appreciate the comfort level provided by this fin.
Read more
Foot pocket
Hard rubber will almost always cause painful sores on your toes and ankles and that doesn't help anyone want to get in the water. This is a silicone based, soft fin made of a material called T-Form that is going to fit your foot well and flex nicely so you will have less friction on your delicate skin.
Jet Flush system
A bonus that anyone can appreciate is the Jet Flush system. The fit and the structure of this fin will keep sand and pebbles out so you won't have to constantly take the fins off and on to empty out all the junk. If any do get in a few hard kicks pushes them right out. Easy.
Cost and Value
Any surfer is going to appreciate these surf fins. The comfort level is unmatched, the material quality is durable as it is nice and soft. You can enjoy a significant thrust and speed for hours. There is just no beating fins that can effortlessly empty debris.


Quality brand name
Very light and comfortable feel
Lightweight and easy to pack and travel
Offer maximum flexibility
Design reduces ankle fatigue
Sizing issues
Not good for open water deep diving
For all you avid swimmers and snorkelers out there, this fin is designed just for you. They function well in the pool and you don't have to worry about chlorine degrading the material. The Cressi Agua Short can give you just as much performance in the ocean with their short blades that will allow you to skate through the water effortlessly so you can spend hours enjoying all the beautiful underwater scenery.
Read more
Fin
Enhance your training and performance with this flexible fin. The fin itself is light and has a design that will give you some serious propulsion and the ability to change your kick speeds. This is a fin that won't hinder you at all in the ocean or the pool water.
Foot pocket
Cressi designed a self-adjusting foot pocket that is super form fitting. The ability to adjust your pocket size is not only going to increase your ankle flexibility which, with the design of the fin allows you to be more agile in the water. It is also a nice having that adjustable option for a smaller benefit, it makes it that much more easy to put on and take off.
Cost and Value
These fins are light and comfortable. The self-adjusting foot support will make a huge difference in their usability in the pool or ocean, they are easily used to tread water efficiently. An excellent choice for snorkelers and swimmers who want to use them for recreation or for lap and distance training.


Can be used on water and land
Perfect for traveling
Rare concept and design
Attractively designed
Customizable fit
They take more work in the water
Not easy to propel against strong currents
A 3-in-1 versatile fin that will hold up on land, in the sea, and in the pool and is exclusively made for the wild wanderer. The adventure enthusiast who wants it all will get pretty much that with the Wildhorn Topside. They are actually fitted like shoes so when we say that land is an environment where they function well, we mean it. You can walk on these fins.
Read more
Practical
You cannot be more practical than a fin, which by definition is designed to be used in water, that can do what it is designed to do but also perform as a pair of shoes to effortlessly walk on. They are compact and easy to travel with so when we say they're for the adventurous, we mean it. You can travel the world with these fins and they'll support you in the water and then support you on land and everywhere in between.
Materials
These fins might as well be discussed in terms the same as quality shoes. They are fitted just like a shoe and have that durable high-grade polymer base for the support and protection you would want if you are going to be walking on sand or gravel, or even rocks. Yet, while they can protect your foot on most terrain, they are made with free-float technology so you can use them for pretty much any water surface activity including river tubing, swimming, body boarding or even snorkeling.
Cost and Value
There is really not any other fin on the market as unique and functional as these fins. They are easily adjustable so that you can make sure that they fit you comfortably in the water or on land. They are built to intrinsically have more room in the water but be tighter on dry land. The hook and loop strap system will allow you to customize the amount of adjustment that's right for you in any environment.


Terrific for fast propulsion
Great for lap swimming
Affordable
Multi-use fin
Easy to pack and travel
Can run larger and wider for some people's foot size
Can rub the skin on your toes depending on the your foot size
These short training fins are composed of light and reactive materials that can help for more efficient kicking in the pool or sea. Anyone can use these fins and get a great result, professionals and amateurs alike. The ANGGO fins come in three color options and when you order them you also get a nifty little carrying bag as well as pads to put into the fin's pocket to maintain their shape, not bad.
Read more
Great for amateurs
If you are new to using fins in the water, these should be on your list to try. They are comfortable to wear when swimming as their pocket utilizes a soft material that feels smooth on around the ankle and foot. Their specific design is aimed at muscle training that will not wear you out fast or cause any unwanted side effects from exertion such as cramping.
Extras
You aren't just getting a set of fins, you are getting a kit. The pad will help stop deformation in the pocket so you can easily pack these fins without too much concern about their placement in your bag. The mesh carrying bag will hold it all together and keep all the parts in place without losing them. It also keeps the fins compact enough to just hang up wherever you are so you can easily store and find them when you need them.
Cost and Value
A fantastic fin option that provides a great, soft fit that is snug enough to stay on but not overwhelmingly tight. They work well in the pool and in the ocean, they are a terrific compliment for snorkelers. They offer great maneuverability in the water. The added bonus of the pads and bag doesn't hurt these light fins.


Inexpensive
Perfect compliment for training
Sole inserts are great for long distance running and wear
Fun for kids to wear for training or playing
Long lifespan
Flexible fin with a comfortable design
May have to try multiple sizes to find the right size for your foot
Sizing chart can be confusing to read
A super fin for anyone at any age to use and increase lower body strength, but particularly a great option for kids. FINIS fins will help your children learn to swim because they float so they help support some of their body weight and make those beginning strokes easier. There is no better confidence builder for children in the water than growing strong as a swimmer.
Read more
Great for kids
Even though everybody can benefit from these fins, athletes and veteran swimmers to children, it is the kids that really will have fun with these. They are the perfect compliment for swimming instruction, boosting their confidence with the speed they feel as they glide through the water with each kick. They also help with form, because the use of these fins will help stretch their ankles so they can learn the right way to kick.
Buoyant
The fins float, so it is much easier to kick and for the rest of the body to simply float on the water. This is a huge benefit for anyone who is using these as a tool for training because the buoyancy aspect allows you to focus on the detail of how to grasp proper strokes and kicking skills. You are easily going to learn flutter kicking or how to properly do butterfly kicks, which, if anyone has ever swum butterfly knows that it is the hardest stroke to master and it takes the most amount of strength and skill.
Cost and Value
These fins are a really nice option because not only are they attractively priced, but they are extremely practical and useful. You can use them for training or for playing because, simply put, these fins are effective and lots of fun. Take them to your next practice session and cool down by splashing around gliding through the water when you are done. You'll easily be able to keep them on your feet for hours of fun or training because their closed heel will support your foot and ankle and provide protection against over-flexing.


Comes with a plastic carrying bag
Lighter weight scuba fin
Soft full foot pocket
Atomic uses their own blend of materials to ensure high performance
Quick release and adjust buckle
4 sleek color options
Pricey
Can be a large fin for shorter individuals
A completely different take on a swim fin, the design of the Atomic Aquatics fin uses SplitFins design. This design is said to reduce the air intake compared to traditional paddle fins so they will help you move through the water quickly. The design cuts through the water in a way that reduces the effort used to kick while giving you the most speed per kick with much less effort.
Read more
Productive design
Think of the fins of a fish, or a mermaid for that matter. They are split. Atomic Aquatics uses that same natural design in this fin, so what does that mean for you? The strain that occurs when using a traditional paddle fin to sustain high speeds can cause discomfort for the diver as well as well as require a greater energy expenditure. By adding a simple split, you will actually be able to go faster with less energy thus making you highly efficient in the water.
Company
Atomic Aquatics is a solid company with a positive reputation in their industry. The products they manufacture come to the consumer with a consistent, high quality. They are always reviewing changes in technology to design products that work well
Cost and Value
These fins are made of high-quality materials. They have a really nice look and added details for extra comfort. They will support you with amazing grip and improved feel on the ground with each footstrike as well as a small amount of shock absorption.


Unisex fin
Floats in water
Easy to put on and take off
Soft foot pocket
Affordably priced
Can be snug at the top of the ankle for some
Run small
This is the fin for training, swim teams, swim coaches, and triathletes. If you have the need to train in the water you'd be wise to check out this fin. Made specifically for those of you who live in the pool with your training and practicing, these soft, flexible and highly comfortable fins will support all the long hours you put in to reach your goals.
Read more
Impeccable Training Tool
The blade is short and curved and this design is meant to advance kick efficiency and build up strength. You can bet that if you are working on improving your kick mechanics so that when you are in the water your legs are giving you the best output possible, these fins can help you be successful.
Company
Kiefer is the industry leader in U.S. competitive swimming since 1947. They have a long history of focused products that are highly tested for safety, toughness, and longevity with ultimate comfort. Founded by Adolph Kiefer, an Olympic Gold Medalist, they are the experts in performance gear in the water.
Cost and Value
This is a nice, light fin for daily training that will provide you with a tremendous advantage during your kicking and swimming drills and also your training sets. This fin will help you develop and improve upon your skills without overtraining your muscles. It is a perfect option for schools, aqua clubs, coaches, and athletes at a price point that won't break the bank.


Terrific value
10 degree angled fin to magnify down kick
Flex points in the foot pocket
Provides a natural amount of propulsion
Excellent option for fitness training in the pool
Perfect for lap swimming
Not neutrally buoyant
Run small
Speedo Switchblade is a good option for athletes training to better their kick cadence and improved stroke technique. If you are new to swimming and need some support refining and strengthening your technique and style these are for you. Even if you are a veteran and want to maintain and build upon your solid base, these can help you do that too. They will simply aid your training to make you the best technical swimmer you can be.
Read more
Blade design
These fins use a delta shape and a notched tip for their blade which takes advantages of drive and momentum for each of your kicks in the water while providing solid stability for your feet and legs. You will definitely see an improvement in your stroke, and and the ability to better focus on your rotation so as to improve upon your freestyle technique. If you are not a swimmer and need to train for a race that has a swimming component like an ironman, for instance, this is a solid blade for you to chose.
Nice fit
For some fins it is recommended to wear socks, others not so much. Even when there isn't a recommendation for socks, some people's preference is to still use them. These fins have a nice feel around the foot, but for those of you who prefer sock wearing, a neoprene type would be the best to reduce the chafing of your feet. If you do decide to wear socks, it wouldn't be a bad idea to purchase one size up.
Cost and Value
Speedo is a trusted provider and well-known name in the swim world for competitive swimming gear such as fins, bathing suits, swim caps, goggles, etc. that are all designed to help swimmers better train and race. This fin is no exception, the technology which it uses in its design is aimed exactly towards improving an individual's ability to maximize their performance in the water. It comes to you at a fair price, and it's put together with durable materials that will last through countless hours of training.
Criteria Used for Evaluation

Responsiveness
Elite swimmers shred the water and look so smooth and seamless when they do it. Have you ever watched one of these athletes race? They barely move the water around them, instead slicing through it like a hot knife through butter. It's as much an act of beauty as it is an act of extreme style, discipline, and athletic skill.
Now here is the difference between them and most the rest of us; they're world class swimmers and we're probably not! Our body position isn't going to be effortlessly high on the water smoothly cutting through it in a nice, neat straight line. You know what? That is ok because unless you are an elite swimmer, this ability isn't something you are born with. It requires practice, coaching, and training. One of the ways you can train to be on the trajectory of learning how to be this clean, fast and efficient in the water is through the use of fin training.
The buoyancy of fins and the acceleration they can provide can help you zone in and spend time on the details of your stroke. Because the majority of your propulsion comes from your upper body, this is where most of your training concentration should be focused. The fins themselves help your ankle flexibility which is an added bonus that we already discussed, but useful to reiterate. The fins will help give you that extra boost you need on the back to progress you to a more streamline position overall. The more streamlined you can be the faster and stronger your upper body will become and the more your natural abilities as a swimmer can improve.

Comfort
We can all agree that if something hurts to the point that it tears up your skin and leaves you with open wounds and welts, well, you are probably not going to use it too much if at all. Because you use fins in the water it is incredibly important that they are made of materials and designed in such a way that your foot can fit comfortably inside. Once inside, when that delicate skin gets wet, it is even more important that the friction of the fin against the skin does not cause discomfort or downright pain.
The amount of room you need to keep your feet comfortable and water out is important to keeping your fin reasonably secure. The foot pocket cradling your grip point and enveloping your ankle should work well for you too. You want to stretch and flex your ankle, not strain it.

Durability
Another factor we made sure to consider in our evaluation criteria is the longevity of the fins and the initial investment made. As with so many things in life, you get what you pay for, and when you are looking for high-performing swimming fins for competition or training and workouts, the better they are made the better they perform.
If you just need fins for casual swimming and workouts then a cheaper pair may be right for you. However, for intense workouts and competitive swimming, the highest quality and design is usually required, and this can be a higher initial investment when purchasing. In almost all cases, buying high-quality fins in a good investment because they last, deliver the results you want, perform well time and time again, and cut down on your need to buy replacement fins all the time.

Use
Depending on how you plan to use your fins, you will want to look at different styles. There are different ways that different styles of fins will put stress on your muscles, determined by what they're designed to be used for. For some people a fin with minimal propulsion and high resistance is perfect. These would be people who are purely using fin training for exercise purposes and goals. Those that want to use a fin for a great calorie expenditure, for muscular endurance and strength, for hip strength and flexibility, for instance.
Others who are training for races or improving their skill levels may want a fin with some tension but moderate to low, so they aren't fatiguing their leg muscles before they can work their upper bodies. They also don't want to be focusing on the burn of their legs when the technique of the upper needs more attention.
Last, for the snorkelers or surfers who want to spend a ton of time in the water relaxing as they take their time gliding around, they would prefer a low tension fin. They don't want to tire out before they are ready to get out of the water. Conversely, deep divers are going to want fast propulsion at a low rate of muscle expenditure so that they can get deep underwater fast and move quickly once they're there. Getting too tired out to get to the depth you want or not having the energy to drive yourself up to the surface when you are ready is not what any diver wants or needs.

Value
We considered pricing in our guide criteria but also looked at the cost of these swimming fins in comparison to the quality and features you get as well.
While really good, quality fins can be very affordable to almost cheap, there is still a wide range of prices on the market. The fins reviewed in this guide also took this into consideration. You can easily spend big bucks on a really nice set of fins but could have saved yourself a ton with a suitable alternative that will perform almost identically but for a cheaper cost. The fins that are typically going to cost you more and where you should expect to see some higher pricing will be sport specific fins. Deep diving fins, for instance, will tend to be pricier.
Expert Interviews & Opinions
Most Important Criteria
(According to our experts opinion)
Experts Opinion
Editors Opinion
Users Opinion
By Default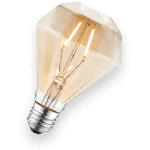 The Purpose determines the Style.
There are swimming fins on the market for every use and sport in the water you can think of. Recreational swimming, triathlon training, snorkeling, surfing, etc. the list really goes on and on.
Just for the Health of it!!
Swimming burns calories, strengthens heart and lungs, REDUCES STRESS, and works major muscle groups through a non-impact workout which can be very beneficial for individuals with or recovering from injuries.
Frequently Asked Questions
q:
Can you really get a good workout by training with fins?
a:
Yes! Not only is swim training, or water fitness accessible to most everyone it can give you great versatility in how you want to use it. Water aerobics can not only help with cardiovascular health but also with strength. Lap swimming is definitely an endurance builder and a low-impact strength builder. Training with fins gives you the ability to take in a lot more oxygen. How does that help? By helping you get used to a high intensity where you are using more muscle mass for an extended period of time. Not to mention, training in the water takes all the stress off your joints, so the elderly or those with joint issues can still get a sweet workout without the pain or the sacrifice of more stress on unhealthy joints.
q:
Are fins good for children?
a:
Absolutely! Fins are great for anyone. Swimming fins are perfect for children a because they need the most help learning how to be buoyant in water, learning how to swim, and gaining confidence in themselves. Fins are going to help them out tremendously with all of this. Not to mention that they are super fun to play with. Who doesn't like flying through the water like a sailfish? Racing like Michael Phelps? Get a pair for your kids regardless of training, because they can have tons of hours of pool fun at a pretty inexpensive price.
q:
How can you make the most of your time swim training when there are limited pool hours available for it?
a:
Argh, pool hourse. Luckily, even if you have a time restraint, fins are going to make your training time as efficient as possible. You can get an incredible amount of work done in a minimal amount of time with fins because they can help to up your heart rate faster and stay beating in the appropriate range for the majority of your time training.
q:
Are swimming fins allowed in triathlons and other races and competitions?
a:
The rules and regulations for each race are different and you will need to find out if swim fins are allowed or not. If they are, you definitely want to have some to use because they provide you with a huge advantage during the water portion of triathlons and in swimming races. If they are allowed you should use them so you can have the best race performance possible and get the full benefit of quality swimmer fins like these.
q:
What should I look for in a pair of swimming fins?
a:
That depends on what you'll be using them for as well as your personal preferences. If you'll be using them for diving or anything else where you need speed and power you'll want longer fins with a very secure mechanism for attaching to your foot without moving a lot during use. If you're going to be using them to train for a triathlon or simply to increase your strength and endurance, you'll want a smaller fin that will force your muscles to work more.
In addition to fin size, you'll want to look at other factors such as how comfortable they are, whether or not they're versatile if that's important to you, or maybe you need something really specific, say for deep sea diving or increasing your leg strength. Regardless there's a pair of fins on our list for you.
Subscribe to our newsletters