Our Favorite Thorlo Socks For an Active Lifestyle
last updated
Apr 23, 2019
Whether you're going for a run, playing basketball, or
going camping
, your socks are very important. While socks may not be the most glamorous purchase on your to-do list, we can assure you that they are crucial to feeling good when you take part in a sport. How so might you ask?
A quality pair of socks will do a few things for you. First of all, they will be
sweat wicking
. This means that your feet won't end up soaking wet in sweat while you run your 12K. Rather, a sock that allows good airflow will keep your feet cool and dry. Secondly, a good sock built for an active lifestyle will also fit you well. Finally, a pair of good socks will stand the test of time, and they are usually very durable.
In a Hurry? The test winner after 11 hrs of research

Thorlos WX Walking Thick
Why is it better?
Very thick and comfortable
Padding in forefoot and heel is effective
Spandex in arch for support
In a
Hurry? Editors choice:

Test Winner: Thorlos WX Walking Thick

3
Researched Sources
1400
Reviews Considered
11
Hours Researching
10
Products Evaluated
Materials
Comfort
Breathability
Durability
Compression
By Default
In Depth Review Top 10
Thorlos WX Walking Thick
Experia Thin Padding Running Ankle
Thin Padded Walking Ankle
TRMX Trail Running
Outdoor Explorer
Thorlos 84N Runner
Experia Energy Compression Running Over-the-Calf
Experia CoolMac Multi-Sport
Outdoor Fanatic
Distance Walker
Table of contents
Criteria Used for Evaluation
Other Factors to Consider
Frequently Asked Questions
Sources
Our Favorite Tholo Socks
1

. Thorlos WX Walking Thick



Very thick and comfortable
Padding in forefoot and heel is effective
Spandex in arch for support
Not very breathable, really just for casual use
Most of you reading this are committed runners but it doesn't hurt to have a couple of good pairs of socks just for walking. This option is great for strolls around the block, walking the dogs, or just casual wear around town. They have more natural than synthetic fibers so they don't wick moisture as well as other options but you don't need that much for walking anyway. With padding in the forefoot and heel and spandex in the arch for slight compression, users loved how comfortable the Thorlos WX Walking Thick socks were.
Read more
Materials
The Thorlos WX Walking Thick socks are made from 80% Thorlon acrylic yarn, 14% stretchable nylon, and 6% elastic. This makes them super soft and comfortable while also giving them some stretch and a great, cozy fit on your feet.
Comfort
Users found the Thorlos WX Walking Thick socks to be one of the comfiest socks on our list. The padding in the forefoot and heel areas definitely helped with this as does the soft materials. The way they hug the arch is supportive.
Breathability
Since these are designed for walking instead of sports they aren't as moisture-wicking as other options.
Durability
With a thick construction and lots of padding in areas that normally wear out quickly, as well as Thorlos's trademark quality these should be pretty long lasting so long as you take good care of them.
Compression
There is some extra hold in the arch of the foot for extra support.
2

. Experia Thin Padding Running Ankle
Protection from impacts and blisters
Comes in multiple colors
Snug and lightweight fit
Won't reduce pain from repetitive stress
The Experia Thin Padding Running Ankle socks are the best Thorlos socks for runners looking for a lightweight option that is breathable, yet has enough protection against impact and blisters. They are made with the company's ThorWick Cool material that helps keep the feet cool and dry. They are also equipped with padding in the ball and heel to elimination friction, as well as an Achilles tendon pad to further protect the heel from discomfort, as well as prevent the sock from selling. It's available in multiple colors for both men and women and is ideal for all kinds of sports.
Read more
Features
The Experia Thin Padding Running Ankle socks are among the most popular socks for runners, cyclists and even hikers because of how lightweight and breathable they are, while still providing light cushioning and blister protection. Made with the company's ThorWick Cool fibers, these socks are equipped with moisture-wicking properties to push sweat from the skin to the outside of the sock. It has specially placed pads for shock absorption and has an aerodynamic fit.
Comfort
The Experia Thin Padding Running Ankle socks features less cushioning than its other socks but will provide padding needed to up the comfort factor and prevent foot pain. This sock is considered a thin cushion option. The specially sculpted Phorlo pads are loaded in the ball and heel to still have that cushioning while still keeping it lightweight. These aren't the best option for those with foot pain, but for everyday wear and workouts, it's the best of both worlds when it comes to weight and comfort.
Breathability
With their 65% Coolwick material use, these low cut socks look are very breathable and look great in sneakers, cleats and spin shoes. They feature nylon covered Lycra that results in a snug and glove-like fit. They're unisex and available in multiple color options.
3

. Thin Padded Walking Ankle



The best for long walks, traveling, backpacking, hiking and every day
Comfort with ample padding without being too bulky in sneakers
Great fit for women
No color options
Slight pricey for a pair of everyday socks
From long walks to everyday wear, these socks are as versatile as they are comfortable. They have plenty of cushioning but that doesn't make the sock feel bulky in a sneaker, and still provides ample support and comfort to help with being on your feet all day. They include padding on the top of the foot as well as the ball and heel and a cushioned arch. They wick away moisture and have a snug fit.
Read more
Features
Made with ThorWick Cool material, these walking socks keep the feet cool and dry so that sweaty feet are not a problem. These socks are all about comfort for long walks, with padding in specialized spots, including a cushioned arch. These are great everyday socks that prevent blisters and are also great for those with sore feet.
Comfort
Although these socks have a padding level that is considered thin cushion, it has targeted padded sports to maximize comfort in the areas that mattes most. This includes padding in the ball and heel to absorb shock when walking, running or hiking. As well as padding on the top of the foot prevents hot spots. It has a cushioned arch that provides the support and comfort needed.
Design
These socks are ankle high, great for wearing in just about any kind of shoe. It has a women's specific fit that includes extra stretch in the ankle and arch and a smaller toe box. However, these socks are also available to me.
Best for trail runner with specific padding
Anti-blister
Moisture-wicking properties
This sock is made for those backpackers and hikers who spend long days on the trails and need thicker padding to keep their feet comfortable. With maximum protection, expect no friction, rubbing or blisters when wearing these with hiking boots. They have a comfortable crew cut and are made with moisture-wicking fabric including merino wool.
Read more
Features
When going off-road running, these are the socks to wear. They have moderate cushioning that is engineered to protect strike zones so those trail runners won't feel any discomfort.
They're constructed with Thorlonfabic that is blended with ThorWick Cool to makes them soft and pillowy yet durable and resilient. Plus they provide the moisture wicking functionality that is key to keep sweaty feet dry.
Comfort
These are super comfortable options for trail runners, having ample support and cushioning for the feet to feel good when running on dirt and over rocks, sticks and other debris. The padding is actually specifically designed for trail running, the company tested to make sure that they are comfortable for these types of runs while being pain and blister free. You will feel less pressure on your feet thanks to the cushioned instep and the low profile seam won't irritate your feet.
Breathability
With a content of 55% Thorlock fabric, these socks have about average breathability for this category. Reviewers were happy with the amount of moisture-wicking they provide and recognized that there is bound to be a slight trade-off in breathability for the cushioning you want for trail running.
These socks are ankle length with moderate cushioning and are available for both men and women. There aren't many color options available, just charcoal and walnut, but these are neutral so to be unisex and match most running gear.
Lots of cushioning
Warm and soft
Ideal for hiking or winter sports
Can be too warm for warmer weather
This sock is made for those backpackers and hikers who spend long days on the trails and need thicker padding to keep the feet comfortable. With maximum protection, expect no friction, rubber or blisters when wearing these with hiking boots. They have a comfortable crew cut and are made with moisture-wicking fabric including merino wool.
Read more
Features
Made with Thorlon acrylic and Primaloft fibers, these socks are soft and comfortable, with moisture-wicking properties. There is plenty of insulation and temperature management. This makes them ideal for long adventures like hiking, backpacking, and camping.
Comfort
The Outdoor Explorer socks are clinically-tested for maximum padding and protection. With their moderate cushioning and medium density padding in the ball and heel, these are very comfortable.
Not only is this because of their padding, but also from the merino wool Primloft blend that makes the fibers nice and soft.
Breathability
With naturally breathable merino wool in addition to smart design features such as moisture regulating panels at the sock's cuff, these socks are pretty breathable for having as much padding as they do.
These socks have a crew length and are great for wearing with boots or in the winter. These socks are form fitting and won't bunch up inside boots. They also won't slide down because of their contoured top which keeps the sock up around the calf.
Thick cushioning for runners with foot pain
Lightweight, and breathable with moisture-wicking properties
These socks are designed for runners who struggle with sore feet or running issues like plantar fasciitis. They provide plenty of protection without being overly padded or bulky. They also contour to the shape of your foot and have an aerodynamic fit and lycra fiber in the arch and instep for added support.
Read more
Features
These are one of the best socks to wear for long runs when having ample protection while still being lightweight is important. This also makes it a great option for those coming back from a foot or ankle injury, those who have plantar fasciitis, or for those who tend to get blisters and other foot pain when working out. They're made with Thorlon acrylic that is blended with Lycra fresh FX fibers. This makes the sock soft, durable, and great at managing moisture.
Comfort
With thick cushioning, these socks are super comfortable to wear for just about any activity, as well as everyday use. They have a low profile seam that isn't bothersome while inside of your shoe. They have padding that is specifically designed for running, reducing pain, and preventing hot spots and blisters. There is even extra padding over the toes to help prevent "runner's toe."
Breathability and Design
With a full 72% Thorlon fabric these socks are designed to be very solid in the moisture wicking and breathability departments, and reviewers agreed.
These socks have a low cut rather than no show style, so the user doesn't need to worry about them slipping off the ankle. They have Lycra fiber in the arch and instep that provides support while giving the sock a snug fit. Along with fitting nicely like a glove, they have a contoured ventilated frame that adds to the aerodynamic fit while providing breathability.
7

. Experia Energy Compression Running Over-the-Calf



Great for recovery, with three different compression zones
Anti-odor and bacteria properties
Breathable
Unisex
Thinner than other Thorlo socks
Not for everyday wear
This option is all about performing better and recovering faster. Suited for runners, this compression sock provides support and stabilization in the midfoot area, while protecting the plantar fascia tendons. They are made with Wickcool fabric to keep the feet moisture free while running with a ventilated toe box. This sock is also great for post-run recovery because its compression properties increase circulation and healing.
Read more
Features
These socks are all about recovery, great for before, during or after long runs. That's because of their triple-zone graduated compression that increases circulation and supports the plantar fascia tendon while supporting the ankle. They provide different compression levels, with the most intense compression at the foot and ankle and decreasing the higher the sock goes up the leg. They're made of nylon, ThorWick Cool, cooper polyester, and spandex, with CuTEC Copper Ion Technology woven into the fibers to reduce odor and provide antibacterial properties.
Comfort
These are compression socks, so they are made to feel tight around the legs and feet. Those new to wearing them might feel like they are too tight, but will get used to them. They feel soft against the skin. There is a toe pad that is thin but provides shock absorption, while also protecting against blisters.
Breathability and Design
With Thorwick fabric and thin construction, these socks will quickly move moisture away from your foot keeping you dry. Reviewers rated this sock as being highly breathable, with a vented toe box for added ventilation. These socks have thin cushioning and go over-the-calf in length. They combine multiple color options and are unisex.
8

. Experia CoolMac Multi-Sport



Super lightweight
Very breathable
Unisex
Padding isn't throughout entire sock
This sock offers a little bit of everything for just about any kind of athletic activity. It's lightweight and breathable, yet has padding that is anatomically engineered to prevent bulk. It has a tight fit, ideal for wearing in running sneakers, has ThorWick Cool fabric and Achilles tendon protection.
Read more
Features
This is a multi-sport sock, ideal for just about any activity. That's because it has just enough padding for comfort, yet still a lightweight and "carefree" option. It is made with ThorWick Cool fiber in the ball and heel pads for optimum moisture management, as well as mesh polyester to added breathability. This is defiantly a sock that is lightweight and airy.
Comfort
This is a thin cushion sock, so there isn't as much padding as other Thorlo options, but still more than other brands. Even still, this is a very comfortable sock to wear because of how lightweight and soft it feels. It has Thorlo pads in the ball and heel of the sock for shock absorption, providing that padding without adding bulk to the entire sock.
It also has a pad at the Achilles tendon that serves as both a lock to prevent the sock from slipping in the shoe, as well as protection from rubbing and chafing.
Breathability and Design
This sock was reviewed as being very breathable due to its construction with ThorWick material and people were very happy with them. This sock has a low cut, ideal for wearing with running sneakers. It comes in two-toned color option, available for men, women, and kids. It's super lightweight and has nylon covered Lycra that gives it a snug fit.
Extremely versatile for just about every kind of outdoor activity
Lots of support
Very breathable
Unisex
A bit too warm to wear in warmer weather
Not the softest pair
A bit snug around the ankle
This sock has the perfect combination of softness and warmth while also being moisture-wicking and breathable.
They are made with Primaloft materials which are made of merino wool for insulation and copper yarns for odor reduction and anti-fungal properties. They're comfortable, durable and have a high on the ankle fit.
Read more
Features
This sock is extremely versatile, being a great option for trail running, hiking, backpacking, hunting, and just about any other outdoor adventure. It is made of ThorWock Coolcooper polyester that features moisture-wicking and anti-fungal properties.
It also features Primaloft fibers that include merino wool for warmth, comfort, and breathability. Adding to its breathability are ventilation panels in both the arch and instep. The Primaloft helps regulate temperature to make it a warm option for cold temperatures, yet still an option to wear when the weather warms.
Comfort
This sock has a moderate amount of cushioning, a great balance between having enough padding to protect against impact and being comfortable overall without being too weighty. This includes integrated variable loop padding that keeps the cushioning dense and not bulky.
Breathability and Design
The Outdoor Fanatic has a crew length, making it ideal for pairing with boots or those looking for ankle protection against abrasions. Its fabric is durable, making this a sock for the rugged trailblazer.
It has a low profile toe seam that goes unnoticed. Arguably the best part is the compression-like arch support that is ideal for those with plantar fascia. It also keeps the sock in place, and contours nicely to the foot.



Thick padding for maximum comfort
Made for those on their feet all day
Versatile option
No option for men
Might be too much padding for some
This sock is all about the thick cushioning. This makes it the best option for walkers, travelers sightseeing all day, backpackers, and even day hikers. Along with the maximum amount of cushioning, it is soft, durable, moisture wicking and tailored to fit women's feet.
Read more
Features
Made with Thorlonfabric, these socks are soft, durable and best of all contain moisture-wicking properties. Adding to its breathability is its ventilation panel that allows for more air circulation. This means the feet will stay dry even when working up a sweat while walking all day. These are great socks for sightseeing when traveling, for long, leisurely walks and for high impact activities.
Comfort
Being comfortable is an understatement when it comes to the Distance Walker. That's because it has thick padding that is designed for those who experience foot pain. The padding is engineered for distance walkers, placed in all the right areas to prevent blisters and hot spots.
Breathability and Design
These socks were designed to be breathable and perfect for female walkers and others on their feet for a long time. The female-specific design shows int the narrow toe box, smaller heel pocket and a bit more stretch in the ankle. It is an ankle length sock, perfect for all kinds of shoes and even short hiking boots.
Criteria Used for Evaluation
Expert Interviews & Opinions
Most Important Criteria
(According to our experts opinion)
Experts Opinion
Editors Opinion
Users Opinion
By Default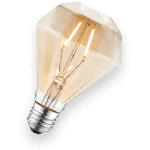 A Brand to be Trusted
Thorlos is an American brand based in North Carolina that has been making socks for over 30 years. They put a lot of attention and high-quality materials into their socks, and it shows, as they're consistently a customer favorite that's always well-reviewed and respected.
Barely Seen, But Such An Important Part
Your socks are barely seen at times but think of them as essentially part of the foundation that supports your entire body. Foot injuries and discomfort affect everything you do. Do your research and buy what best suits your needs.
Other Factors to Consider


Brand
Created in the early '80s, Thorlos has since become one of the most trusted sock brands. That's because of its high-quality product that puts comfort in the forefront. All the socks are made in Statesville, North Carolina, giving them the proud made in the USA title.


Shock Absorption
Thorlos socks are known for their padding. It's Engineered Padded Technology is the core of the product, being clinically tested to ensure performance. The padding is made to be dense and resilient and is carefully placed in certain parts of the sock in order to protect different parts. For example, the ball and heel of the feet have more padding than other areas since there are high impact areas.
The amount and places of padding also vary based on what activity the sock is designed for. This includes more padding in balls of the feet for running socks to prevent related injuries and more padding in the top of the toes to fight tennis toes for tennis players.
Keep in mind that the company also provides lightly padded socks that have thinner cushioning, but more than other socks on the market such as the Experia line.


Size
To get the most out of your socks performance, make sure to get a size that corresponds to the correct shoe size. Try the socks on in the store and while wearing the shoes they will be worn with.
Frequently Asked Questions
q:
How should Thorlos socks fit?
a:
Like any other pair of socks, Thorlos socks should fit comfortably, hugging the foot without feeling too snug or slipping off. It's important to find the right size and fit for maximum comfort and performance.
q:
How thick should my socks be?
a:
That depends on what you're going to be using them for. If you'll be on your feet all day sightseeing or taking long distance runs you'll want a thicker sock with more cushioning and shock absorption. If you're running in hot weather for example however you may want a thinner sock that will be more breathable.
q:
Can you buy no-show Thorlos socks?
a:
None of the socks on this list are no show, although Thorlos does have some no-show options in their product lineup. The socks on our list all either start just below the ankle bone or have a crew cut.
q:
How do I clean Thorlos socks?
a:
Many of these socks are machine washable, but it's not recommended to put them in the dryer. Instead, leave them out to air dry. Furthermore, you will want to check with the instructions that are on the packaging that come with your socks since every pair is a bit different even though they're all made by the same company, so that you know in detail how to best care for your socks.
q:
The Rockay Accelerate isn't made by Thorlos, why is it on this list?
a:
Thorlos is one of the best known companies for making high-quality socks for active people, with a large variety of different products for every different kind of person and activity. Rockay is a new brand based in Europe that is quickly gaining a reputation for also making some of the best active-wear socks in the world. The Accelerate has been called "the best sock ever" and has consistently high marks across the board. We decided to include the Accelerate in this list even though it's not made by Thorlos because we just knew our readers would appreciate what it has to offer that's very similar to the Thorlos products.
Subscribe to our newsletters