Best Tools for Foot Arch Support Reviewed
last updated:
Mar 23, 2021
If you're on the hunt for the best tools for arch support, then you've come to the right place! Here you'll find the best options available for arch support in 2018 along with their Pros & Cons and what to look for before making your purchase.

If you're one of the many people that need arch support then you know how important it is to ensure optimal comfort, long-term structure and stability for your foot, and for injury prevention.

With all of the options out there, we know how difficult it can me be to find the best options available. Below you'll find the top 10 best tools for arch support, we hope our lists helps you find some relief!
In a Hurry? The test winner after 12 hrs of research

Rockay Accelerate & Arch Support
Why is it better?
Great Price
Breathable
Really durable
Cushioned
18
Researched Sources
1520
Reviews Considered
12
Hours Researching
16
Products Evaluated
Support
Comfort
Features
Durability
By Default
10 Best Tools for Arch Support
Criteria Used for Evaluation


Support
When you have problems with your arches you know how much pain and discomfort it can cause. The best way to get relief is to find the arch support tools that work best for you and that will support your feet while you are out for a run.
It's not easy to guess that this is one of the first things that you should think of before purchasing a product for foot arch. Runners who are prone to foot issues, or that already struggle with plantar fasciitis and the arch issues should buy tools that provide the right amount of support. The base of the tool should be rigid but also provide some cushioning. is needed.
Here comes the biggest test for your arch support tool. Let's start with blisters. Yes, we are aware that blisters are one of the most unliked things in running word. They hurt and they look bad–but they happen. The best arch supports tools will prevent blisters from forming even the first time they are used. Here we need to take several considerations. First, take a look at the material the insole is made of since some can cause irritation and some people may be allergic to them. Also, make sure it is made of durable material that won't fall apart after just a few uses.


Comfort
The goal of using inserts, support socks, and other devices s to find a way to keep your feet comfortable and pain-free while you are running. There are many tools to choose from so it is important to find he one that offers you the greatest level of comfort and support.
Foot arch tools were designed to give you more support and improve your performance. While they must be rigid, they must also provide enough cushioning to keep you comfortable during your runs. They should also be lightweight, easy to use, and effective. Make sure you get the right size for you as well, the product will not be as effective if you don't take this into consideration.
Also, keep in mind that comfort is variable and depends on your preferences. Most of these products are designed to fit most people, however, that doesn't mean that you will love it or find them comfortable. Lots of the items on our list come with a satisfaction guarantee that allows you to return the product if you aren't happy with it--so you can purchase and figure out if you want to keep it afterwards.


Features
Each tool has different features and each one is designed to help you with your arches. It is up to you to find the ones that offer the features and benefits you want and need while you are out or a run or a workout session.
Here you can take a look at the amount of shock absorption the product provides as well as how much it improves your performance. You should also look into how well it prevents blisters from occurring and whether or not it has moisture-wicking capabilities. Many also come equipped with odor-resistant capabilities and are easy to wash.
You will find some of these products are made of special material that is designed to be durable and long lasting so you don't have to go back and replace it anytime soon. Some you can customize to fit you and are adjustable while others you have to take a chance on because although they are flexible, they may not fit you if your feet are too big or too small.
Overall, when it comes to features we considered all of the aspects that makes it better at giving you the support and stability you need to relieve the pain in your arches.


Durability
The final feature to consider in your search for the best tools to help with arch problems is to see how durable they are. You want to make a smart investment so look at what others have said about how the work and hold up to wear and tear.
When it comes to durability we made sure to consider the what actual users had to say. We made sure to do the research and found out how long the product actually worked under normal wear and tear. No matter what your budget is, durability is something we all look for because the last thing we want to do is replace the product soon after buying it because it broke or didn't do what it was supposed to do.
Make sure to check out how the product fits you and where you will be using it--as well as how often you will be using it. It's important to consider these factors because they play a big role in how long the product will last. There are items on this list that you can wash and others that you can't. Make sure to learn how you are supposed to care for the product and the company recommends you clean it. If you take care of it properly you will find that you will get the most out of the product and that it will last you much longer.
Expert Interviews & Opinions
Most Important Criteria
(According to our experts opinion)
Experts Opinion
Editors Opinion
Users Opinion
By Default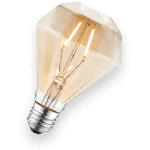 Be Careful of Wool
For most people, wool is a pleasant fabric with effective heat insulating properties. However, others dislike the way it feels on their skin and may even suffer from an allergic reaction. Some of the products listed here contain wool, so be mindful of your own sensitivities and allergies before making a purchase.
One Size Fits Most
If the manufacturers of these products offer size charts or fitting guides on their website or product listing pages, be sure to check them before purchasing. The surprising thing is even some products advertised as "one-size-fits-all" might not actually do so if your feet or legs are too large or small.
Consider your shoes
The type of shoe you wear and have an impact on what arch support tools you end up using. In shoes that already have good arch support you will not need much of an insert if any at all. So, you will want to look at a different tool to help. Likewise, if you wear lighter weight shoes then adding heavy inserts might not the best choice either. So be sure to think about your shoes and what you are wearing and how they impact your runs and your day to life because they will also affect what tools for arch support are best for you and your unique needs!
Other Factors to Consider


Size
Here we look at how the insole or arch tool fits you as well as how it well it fits your shoe. This is important because they improper fit can make or break the benefits the product can provide you with. Make sure to compare measurements and see what reviewers have to say about how the product fits. Like shoes and apparel, some of the selections here may run too small or too large.
You will also find that some of the featured products here can be trimmed to fit you properly and others are adjustable--so you can make sure they fit you securely and comfortably. If the product has a money or satisfaction guarantee take a chance if you aren't sure. Most of the time the fit great but it's always nice to know you can return it if you need to.


Style
While this should not be the first thing on your mind when looking for proper arch support, we understand that its important to some. Once you have narrowed down the products that provide you with the factors you need, then you can take a look at the style features you prefer.


Value
Just because something is more expensive doesn't mean it is the best option. Here we weighed the overall benefits it provides in comparison to its price. Here you must take into consideration your budget and ensure the features the product provides are ones you need.
This one is important because sometimes we never know if a product will be beneficial until we try it. So, make sure you take a look at what guarantees the product has to offer before making your purchase.
Frequently Asked Questions
q:

Q. What are the causes of foot arch pain?

a:

When it comes to foot arch pain, there are many factors that we can name. Even the most common injury may be a cause of this issue. From our running experience, we know that the most common cause is plantar fasciitis. This issue is caused when you overwork your plantar fascia. The pain is the strongest in the morning. Runners foot after few hours of regeneration while sleeping starts to hurt whenever you want to move the feet.
q:

Q. Are there different ways to treat foot arch pain?

a:

First, you can use arch support inserts. They're really easy to find on the market and you can wear them with most shoes. As we said before, it may also help you with plantar fasciitis. You can also wear socks and special wraps.
Exercise is also a good way to treat the pain, but no, we're not talking about running exercises. We would recommend to strengthen your muscles by doing special exercises. You may search on the internet for Achilles tendon exercises because this part of the food is crucial while treating of foot arch pain. Even when you walk in normal shoes, try to purchase the special insoles like for plantar fasiitis to make it more comfortable for you to walk. If you want to strengthen your muscles in other way, you can use a night splint. This is a very nice option because it treats your illness while sleeping. The last way to relieve the pain is a cold therapy which is very popular now. Different types of massages will let you forget about the discomfort.
q:

Q. What is the role of the arch?

a:

You may think that the role of the arch isn't very important in the whole body but if you think like that, it's a big mistake. Foot arch has many important functions in our body. Whenever you take a step, you arch has very big work to do. It absorbs stress that is created while walking or running. Next thing is very important. Remember how many times you couldn't stabilize your body. You know how unpleasant feeling it is so you should be aware that arch helps to stabilize the whole body while running or even walking or standing. Finally, when you're in the mountains or anywhere where the terrain is hilly or uneven, the arch helps to stabilize yourself and it makes it easier to walk on this kind of surfaces.
q:

Q. Will the insert fit my shoe I already have?

a:

This isn't a simple question to answer. Most inserts will easily fit any shoe, however, we do recommend you take your measurements before making your purchase.

Typically they will match your size but measurements will definitely help you make sure they fit correctly. A lot of inserts out there can be trimmed and customized to fit your shoes, so if you are worried you can always get one that offers this option.
q:

Q.Why do I have arch pain?

a:

There are many reasons why this may be happening to you. From the wrong footwear to spending to much time on your feet, there are tons of reason why you could be having arch pain.

You don't have to be an athlete or runner to suffer from arch pain, this can be bothersome to everyone--young and old as well as overweight or those in tip-top shape. If you are having arch pain, make sure to start taking note of what seems to cause it and begin researching and finding the right footwear and accessories for you to alleviate this issue.
q:

Q.How can I take care of my inserts?

a:

While there are lots of different products on this list that will help your arch pain, inserts are the most popular choice so we want to address how to care for them here so you don't have to go searching elsewhere.

While we definitely recommend you refer to the manufacturer's recommendations, there are some general rules that you should follow if you want to get the most out of your inserts and ensure they last you for the long haul.

First and foremost, you need to remember that you can get them wet--most are not designed to be water resistant or waterproof so getting them wet can ruin them or take away from what they are designed to do.

If you want to clean them you should be able to use mild detergent and spot clean them--and make sure to clean them every 3-4 months. However, make sure to do what the maker suggests before doing what we've told you here.
q:

Q.How do I figure out what type of arch I have and if it is arch pain?

a:

To figure this out you will simply have to take a look at your footprint.

There are 3 different possibilities:
1. You've got a normal arch, which doesn't mean you can't have arch pain
2. You've got a low arch, which means your footprint is really visible at the bottom of your feet
3. If you've got a high arch, which means you are able to see the heel and the top. This may cause a great deal of pain.
q:

Q: Should I get more than one insert?

a:

A: If you have several pairs of shoes that you wear on a regular basis you are going to want inserts to use in each. At the minimum you will want to get inserts for your work shoes, your casual shoes and your running shoes. Buying additional inserts can be a good idea so you have backups or replacements on hand. You do not want to end up needing new inserts and then find you can't get the inserts you have been using for a few more weeks. Having a few extra inserts on hand can help you avoid this and always be prepared!
Subscribe to our newsletters