10 Best Track Shorts Tested In-Depth
last updated
May 26, 2019
We've got the perfect place for you to start your search for the best track shorts with the list we've compiled below that includes selections for every budget and personal style. So, take a peek and find the track shorts that fit your personality and pocketbook. If nothing on our list catches your eye be sure to take a look at our
custom criteria
where we've outlined how we chose the best track shorts, so you know what to look for when you continue your search for the best fit for you!
This is the best product on our list that is currently in stock:

Adidas Running M10 3
Why is it better?
Variety of fun trendy colors and patterns
Breathable and comfortable
Climalite fabric
Small waistband pocket
In a
Hurry? Editors choice:

Test Winner: Adidas Running M10 3

25
Researched Sources
1k
Reviews Considered
15
Hours Researching
13
Products Evaluated
Use
Comfort
Features
Materials
Breathability
By Default
Top 10 Picks



Effective Dri-FIT technology
Stretch fabric with side vents for complete range of motion
Bonded anti-chafe hem
Aeroswift Race shorts are not for the modest. The 2" inseam is among the shortest we reviewed in this piece for men. Loaded with technical features to take your mind off your track shorts and keep it focused where it belongs, on your running, these shorts enable a liberation that is rare and perhaps worth opening the piggy bank to purchase.
Read more
Comfort
Nike has loaded the Aeroswifts with one comfort feature after another. The liner is not only mesh but is zoned to increase airflow; Dri-FIT wicks moisture and dries quickly; the hem is bonded to move as you run. The fabric is designed to resist clinging to the skin, and even the waistband has mesh for breathability and airflow to that often neglected area where moisture gathers in a race or workout.
Special Features
In most cases, the comfort features of the Aeroswifts do double duty as efficiency attributes. The 2" inseam with side notches enable maximum leg extension, unimpeded by clingy material; the perforated waistband – a remarkably innovative though seemingly simple feature – keeps moisture from gathering in your midsection and the Dri-FIT technology keeps you cool and dry. As a bonus, the liner is even made from recycled materials for those of you who want to save the planet while running.
Value
These track shorts are not for the runner counting pennies, but most of us feel that you do get value for your money with the Nike Aeroswifts.
"Nike Aeroswift Race" is one of the best track shorts on our list!



Variety of fun trendy colors and patterns
Breathable and comfortable
Climalite fabric
Small waistband pocket
Wide pricing range
Size runs small
Lighter colors are sheer
Made with Adidas signature Climalite fabric, these running shorts will make a great addition to your track wardrobe.
Read more
Comfort
The 3" inseam is a comfortable length whether you're running marathons or races. The fabric is breathable and helps with temperature regulation. The waistband offers a secure and close fit, although some don't like how bulky it is.
Special Features
These track shorts feature a small waistband pocket that is great for spare keys or a handful of energy gels. The Climalite fabric is great at wicking moisture and is softer than most moisture-wicking fabrics. It's lightweight and great at preventing sweat and heat build-up. If you frequently have jerseys you need to match or you just like looking your best while you're on track, you'll be glad to know that these shorts come in a variety of stylish colors.
Value
The cost of these track shorts has a pretty wide range depending on the size and color you want. The lowest that their price tag goes is about twenty dollars, which is a great deal for the quality you're getting. If you let the price climb too high, the cost can quickly outweigh the value, but at the low-end, these offer fantastic value.
"Adidas Running M10 3" is one of the best track shorts on our list!
3

. Naviskin Men's Lightweight



Superior comfort
Wide, low-cut, stretch/drawstring waistband
2.5 inch
The Naviskin Men's Lightweight shorts are an excellent choice for runners who are looking for a great pair of shorts that will keep them cool, dry, and comfortable. With a great design that is comfortable and durable, these shorts make a great addition to any runner's wardrobe. Check them out now to see for yourself!
Read more
Comfort
With a moisture-wicking design, you will stay cool and comfortable from the start of your run to the finish line. There is a good bit of stretch to the shorts, so you do not compromise anything on the range of motion and flexibility with these track shorts.
Special Features
The material blend for the Naviskin Men's Lightweight shorts is designed to hold up well to the wear and tear of active runners, and the colors will not fade with proper washing and care. A breathable lining and quick-drying exterior fabric will keep you comfortable for hours at a time.
Value
These track shorts are very affordable making them an excellent choice for pro runners and hobbyists alike. The Naviskin Men's Lightweight running shorts offer great value for a very affordable price. See the difference for yourself today with your pair!
"Naviskin Men's Lightweight" is one of the best track shorts on our list!




Compression design for added support
Helps reduce muscle pain and fatigue
Comfortable and durable fit
Very affordable
Some sizing issues reported among some users
When you need a pair of good compression shorts that will serve you well for your runs and workout sessions, you should consider these CompressionZ Shorts. They are durable and versatile making them perfect for any sport or workout activity you may have planned!
Read more
Use
Thanks to specialized 20-30mmHg compression technology, these shorts are perfect for runners as they are designed to promote blood circulation and muscle recovery. They are also used by active individuals to help with minimizing injury by supporting upper leg muscles such as the hamstrings, thigh, groin, and quads. Users love them and are raving about how well they work and the results they are seeing!
Comfort
With supportive compression, these shorts are comfortable to wear and fit snuggly to avoid bunching and riding as you move and bend and twist. No matter what you are doing the CompressionZ Shorts are a smart choice that will keep you feeling great from start to finish.
Features
These compression shorts consist of anti-odor, anti-itch, and anti-bacterial fabric that is soft against the skin. These comfortable compression bottoms provide ultimate protection from painful chaffing or irritation and also guards against odors or sweat thanks to its moisture wicking properties. CompressionZ Shorts are ideal for playing tennis, football, and competitive sports as well as for running and any workout session you have planned.
Materials
The CompressionZ Shorts are made from 85% nylon and 15% spandex for a which allows for a balance between comfort and compression. This material blend that breathes during prolonged exercise and is designed to keep you comfortable and cool.
Breathability
With materials designed for moisture control and cooling these shorts are perfect for anyone who is looking for good breathability in their running shorts. You get great air flow and breathability which helps to keep you comfortable and focused on your run and workout set.
5

. UnderArmor Performance Split



Anti-odor treatment
Four-way stretch
Moisture wicking
Mesh panel for improved air flow
Quick drying
Run small
Need a little more attention in the cleaning department to get full value of the anti-odor feature.
Short, fitted race shorts with technical features, these support full leg mobility and are long-lasting. With the added anti-odor feature, these track shorts can easily appeal to runners who are tired of their "clean" shorts returning from the laundry exhaling memories of the last race or workout.
Read more
Comfort
With a full four-way stretch, very light and fitted without squashing, these 2" inseam shorts perform well even in hot conditions and are still comfortable and cool. They hold up well and are great for training, workouts, and daily training.
Special Features
Moisture-wicking and quick to dry, the mesh liner promotes cooling and air circulation while the anti-odor feature ensures these shorts last mile-after-mile. Four-way stretch supports a complete range of motion unencumbered by soggy shorts as the moisture-wicking does its job.
Value
These are mid-priced shorts that offer a good return on investment. They are a decent price and can serve as an everyday pair of track shorts of those special ones you hold onto for race day!
"UnderArmor Performance Split" is one of the best track shorts on our list!
6

. Nike Dri-FIT Tempo Running



Dri-FIT 100% polyester body with dri-FIT 100% recycled polyester non-chafe briefs
Mesh panel for improved air flow
Multiple pockets
Nike, an elder statesman in the running game, designed these 3" shorts keep you dry and enable superior leg extension on those hot running days. There are many excellent examples of the running gear art in the Nike stable, but for race-design, minimalist shorts, the Dri-FIT Tempo are an excellent choice.
Read more
Comfort
Moisture-wicking, light-as-air material, and low rise waistband allow mid-body freedom of motion supported by curved hem for leg extension and mesh panels for breathability. These track shorts are designed to move with you while staying in place and staying comfortable and cool. They are designed with your comfort in mind.
Special Features
Effective sweat-wicking, these breathable short shorts leave your legs free to fly. They are unique in the material composition and the moisture wicking properties that these shorts bring to the table. They are easy to wear and are durable and comfortable the first time you wear them as well as the 100th time and even the 1000th time!
Value
These are mid-priced shorts that offer a good return on investment. They work well for daily runs and also are durable enough to handle the wear and tear of a long race day too!
"Nike Dri-FIT Tempo Running" is one of the best track shorts on our list!
7

. Saucony Endorphin Spilt



Breathable
Non-chafe briefs
Reflective details at leg openings
Waterproof back zip pocket
Subject to fading
Limited color offering
Nothing impedes your stride with these short and simple Endorphin Split Shorts; these track shorts wick away sweat as your legs eat up the miles.
Read more
Comfort
Ultimate comfort is the goal of this design, and while it is not the most classy or durable short pair on this list, it is comfortable and fun to wear. The 2.5" inseam styled with extra-large leg splits to support superior freedom of motion. You will enjoy wearing these track shorts and will love how they feel while you are out on the trail.
Special Features
Sweat-wicking, breathable short shorts with an elastic waistband and drawstring belt provide comfort and security. Its simple design lends itself well to a basic design that while not fancy by any means have all of the features you want and need to make your runs the best they can be.
Value
These are mid-priced shorts that offer a good return on investment. Simple and basic makes it affordable and is a common track short that is used by runners old and new alike.
"Saucony Endorphin Spilt" is one of the best track shorts on our list!
8

. HDE Women's Retro Fashion



VaporActive technology 
Back zipped pocket
Odor control technology
Comfortable 
Breathable Lightweight
The HDE Women's Retro Fashion running shorts are the perfect lightweight and breathable option for hot and humid weather. With a soft fabric design, they are comfortable to wear and feel great even on the longest of runs. You don't have to sacrifice comfort for functionality- you can have them both!
Read more
Comfort
These track shorts are made of 100% cotton for a comfortable fit that prevents chaffing, riding, and other uncomfortable issues while you are on your run. Even in the hot summer weather, the HDE Women's Retro Fashion shorts are an option that female runners reach for time and time again.
Special Features
Elastic drawstring waistbands ensure a proper fit from the start of your run to the finish line. With short lengths, these cute shorts will keep you cool and will look good while you are out for your runs. You can wear them to the gym, on the trails, or for your everyday errand running.
Value
The HDE Women's Retro Fashion running shorts are very affordable, and with a simple yet functional design, you will get the comfort and look you need to enjoy your runs. These make a great, very day workout short or an excellent option to have on hand as a backup pair.
"HDE Women's Retro Fashion" is one of the best track shorts on our list!



Affordable
Wide range of colors
Durable Nylon Tricot
Thin waistband
May be too short for some
These classic track shorts from Soffe are a favorite among military members and are an absolute steal. If you want reliability and durability with a low price tag, these are the shorts for you.
Read more
Comfort
Made with 100% Nylon Tricot, these shorts have a strong weave that lends to their durability and is softer than some polyester options. They feature a covered elastic waistband that is snug but thin, providing a close fit without the discomfort of a big band. The inseam is rather short at 2 ½", which offers great mobility for some but may not feel like enough coverage for others.
Special Features
The nylon fabric is good at wicking moisture and keeping you dry no matter where you're running. There is also a small inner key pocket that is just the right size for your spare key or for toting along with energy gels. They do have a brief liner which is not everyone's cup of tea, but the variety of colors is sure to please with plenty of hues for everyone.
Value
These track shorts are extremely affordable and durable enough that you should get plenty of use out of them to make them more than worth the cost. If you end up not liking them, you're out just about the same amount you would pay to see a movie or less, so it's not a huge loss.
"Soffe Running Short" is one of the best track shorts on our list!
10

. Baleaf Men's Quick-Dry Shorts




Comfortable design and fit
Lightweight breathable material
Versatile use
Affordable price
Some fading reported
Not as durable as other running shorts
When you want a reliable pair of running shorts that won't break the bank but that will still perform well then you should consider the Baleaf Men's Quick-Dry Shorts. Simple in design and style, these shorts do what you need them to do and they are a great pair of shorts to have on hand for both a quick run or a long workout session!
Read more
Use
The Baleaf Men's Quick-Dry Shorts are a very basic and straightforward design that can be used for just about any activity you have planned. They are made of lightweight material and dry quickly so they are a popular choice for hot weather runs. You can easily wear these shorts to the gym or on the trail or at home so whatever your workout plans entail these shorts are ready and standing by!
Comfort
These shorts are made to be thin and lightweight which also makes them very comfortable to wear. The loose fit allows for the full range of motion and makes working out and running easier. The waistband is designed to stay in place, giving you one less thing to be worried about while you are busy and on the go.
Features
The Baleaf Men's Quick-Dry Shorts are made of a material that is lightweight and stretchy which is also designed to quickly wick sweat away so you stay dry and comfortable. These shorts also feature built-in briefs for additional comfort and support which users also appreciate. The interior drop-in pocket is located at the waist for convenient storage and easy access while you are out and about.
Materials
These shorts are made from a polyester and spandex blend that give just a slight amount of stretch so you can get the maximum range of motion during your workouts. You can also find these shorts in a range of bright and fun colors as well.
Breathability
The Baleaf Men's Quick-Dry Shorts are made to be breathable and to maintain good airflow. The material is also design to help pull away sweat and moisture from your skin so you stay cool and dry and comfortable!
Criteria Used for Evaluation
Expert Interviews & Opinions
Most Important Criteria
(According to our experts opinion)
Experts Opinion
Editors Opinion
Users Opinion
By Default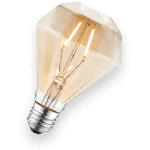 Follow care labels
It is important that you follow all care labels for your running shorts. Improper washing and drying can cause colors to bleed and fade, can make material shrink or stretch, can dissolve elastic waistbands, and cause the material of your shorts to break down faster! To ensure your running shorts last as long as possible, you need to be sure you are washing them properly and following the care instructions for each individual pair of running shorts that you own!.
Buy several shorts
Unless you want to spend every day washing clothes to make sure you have clean running shorts to wear to the gym, it is a good idea to invest in several pairs of shorts. You can buy several pairs of the same brand or different brands or styles. Remember different shorts are better for different types of workouts and weather conditions so make sure you are prepared!
Think about color choice
When you are choosing your next pair of running shorts take a moment to think about the color you will choose. It is more than just a fashion statement. Color can help keep you safe! If you do a lot of your running at night or in low light conditions or you just want to make sure you are seen quickly and easily during the day, choose bright colored running shorts. They will reflect light and help you stand out and be seen by drivers and other pedestrians. Without investing any more money you can do a lot to keep yourself safe while out for a run all because of the colors you choose for your gear!
Other Factors to Consider


Durability
Durability is practically a cousin of quality. Neither exists without the other and the longer a specific material is capable of being used and reused will be determined by its quality and value in the market. Sometimes the brand name may not necessarily beat the durability stunt, but some brands guarantee value for your money. In that case, when going for a track shorts, ensure that you get the whole idea in mind if the brand and quality match then the better. In cases that this doesn't happen, the best way would be to go for the best quality.


Value
Cost is usually related to the quality of the track shorts. Make sure to look at all factors, before you splurge on something where the quality doesn't add up with the price. Weight, as a factor, can determine the distance one is willing to go. We can all accept the fact that one can go faster with a light weighing cloth than a heavy one. The same case applies to track shorts. Luckily most shorts are made of polyester which is a very light material that serves just right when needed.
Subscribe to our newsletters