10 Best Tri Suits for Triathletes Compared
1
Triathlons are a unique experience designed to push the human body to its utmost limits. Just finishing one of these challenges is a triumph in itself, and to go step beyond that can be even more rewarding. If your aim is to improve your personal record then you will need more than just training on your side. You will need the best equipment you can get. Reliable gear makes the difference between a good race and a great race.
The tri suit is the staple piece of gear of the triathlete. The tri suit is a type of running clothing that will maintain its wearers comfort without limiting their abilities.. A tri suit needs to be part running clothes and part swimwear, offering the benefits of each without their combined nature hindering athletic performance.
Tri suits comes in both one-piece and two-piece varieties. The material they are made from is chosen and designed to be flexible, breathable, and protective. What this piece of clothing is meant to do is to prevent wear, strain, and irritation on the body. Few things can test a person, mind, body, and spirit more than a triathlon, and this piece of equipment needs to be able to endure and perform as it's wearer, no matter what the stressor. The tri-suit has to stand up to sun and surf and constant strain of the body against it.
Castelli Sanremo

Our rating
SpeedFreak ventilated fabric
Price:

See Here

Synergy Trisuit

Our rating
Large armholes prevent chafing
Price:

See Here

ZOOT Sports Racesuit

Our rating
Nutrition storage pockets
Price:

See Here

10 Best Tri Suits for Triathletes
Castelli Men's Free Sanremo Sleeveless
Experienced cyclists will likely recognize this brand, as Castelli is often associated with cycling. While Castelli's foray into the tri market is relatively recent they've outdone themselves with the Sanremo Tri Suit. The suit is water-resistant, it features aerodynamically designed pockets (no extra drag!), provides UPF 16
protection from the sun
and has and beautiful designed seat pad to keep you comfortable on the bike. Overall this suit ticks a lot of different boxes and is one of the most comfortable we've ever tried. If your tri's tend to be heavy on the cycling this is probably one of your best bets. Plus, with a little bit of Italian style it's almost impossible to go wrong.
Expand to see more
Comfort and Performance
This Tri Suit's front portion is made of SpeedFreak race fabric. The back is composed of Velocity fabric, which will help improve your aerodynamics while biking. It has a full-length zipper on the back and aero-optimized pockets. The legs are secured with Giro Air elastic which offers a tight fit that is still comfortable. The whole suit has received a bacteriostatic treatment in order prevent infections and saddle sores.
Castelli's "Sanremo" design is excellent. It allows for easy access for bathroom breaks and great airflow. This is not always true of one-piece Tri Suits and helps set this one above the rest. Don't fear you'll have to rip this one off when nature calls.
The KISS Tri Seat Pad will soften your seat on your bike but won't impede you while running. This padding is a compromise. It really will seem to vanish during your run, but it might not provide enough cushion for you depending on your preferences. Some users think it's just not enough padding for a full Iron Man triathlon.
This suit comes in yellow/black, white/red, and black/red. It's got a classical tri suit look, with the Castelli label in big letters up the side.

Aero-optimized pockets don't create unwanted drag
The front is constructed with the ventilated

SpeedFreak

material
Arm holes are built to reduce chafing
The legs are secured with Giro Air elastic, which provides a tight fit without being over-constrictive
May fit a bit looser than some others
The Synergy Tri Suit
The Synergy Tri Suit is an excellent choice for the runner looking to triumph over the triathlon. This piece of clothing is a testament to everything a tri suit can do for its wearer; A tri suit has the ability to allow an athlete to transition between running, swimming, and riding seamlessly. The Synergy Tri Suit is designed to remain comfortable with lengthy wear and to keep its wearer free from chaffing.
Expand to see more
The Synergy Tri Suit operates excellently in water, keeping the wearer up well with its remarkable buoyancy. You should be careful with exposing the neckline since it is prone to filling with water.

This tri suit is praised for its materials and fit. The Synergy is made to be antibacterial, to clean and dry easily, as well as prevent chaffing. The one thing to note is that some wearers felt the leg holes were too constraining for comfort.

Cost
For such noteworthy piece of triathlon gear, the Synergy Tri Suit comes in at a surprisingly low price. Take it from us that, this Tri suit is both an excellent and affordable choice for runners looking to tackle a triathlon.
Prevents chaffing
Good fit
Great buoyancy
Excellent material
Comfortable, even wth extended wear
Dries comfortably
Cleans well
Neckline may have ballooning issues
Leg openings may be tight
Zoot Sports Women's Ultra
Zoot's tri suits are comfortable enough to wear during your
post race
pizza feast, with the added benefit of being more than race-ready.
Expand to see more
Comfort and Performance.

The Ultra Tri Racesuit is an excellent pick for the ladies and offers up a variety of appealing features. The Ultra Tri Racesuit is manufactured using Schoeller's "coldblack" textile finish.

This does a tremendous amount to protect you from the sun with UPF 30 properties and the ability to resist heat buildup on the surface of the material.

This suit is also wrapped in ULTRAcarbon BIOwrap (to use manufacturer parlance) that provides graduated compression where you need it.

Add in a front chest located zipper and you pretty well have the full package.

Cost.

You get a lot of quality and performance for an affordable outlay of money.
Built-in bra features Dynamic Xposture supporting and separating cam
Easy on/off design
Coldblack technology reflects ultraviolet rays and dispels heat buildup
Wrap leg hem with reflective gripper detail
Hip mounted pockets
Some had issues with the leg hem causing irritation, Needs to be a perfect fit
TYR Men's Competitor Tri Suit
TYR makes clothing and accessories for athletes of all kinds, so it's no shock that they offer a variety of triathlon gear. The Competitor tri suit is as innovative as the rest of their line, with cutting-edge technology and smart design meant to maximize performance and comfortable fit.
Expand to see more
Comfort and Performance

This tri suit is pretty easy to put on and take off. It uses a compression ebbing system to maximize blood flow for better performance. The leg grips won't slip, but they're also not too tight. The suit also has well-placed pockets, so you can easily refuel while you're on the move. The fabric dries quickly and is ultra-light while providing UPF 50 protection to help prevent sunburn and future skin issues.

You can lock the zipper into place to keep it where you want. However, it's not subdued and can chafe. This tri suit has a pad that is helpful rather than hindering. It actually helps keep you cool. It won't retain water or drag during a swim.

Some users have found that the top of the suit has a nice snug fit, but the bottom can be a bit baggier than they like. The size chart provided by TYR is generally right but there are definitely a number of people who haven't had a lot of luck using it.
This suit only comes in black with blue piping and details. There is a silvery rubber pattern on the leg which may start to come off with time and use. It is a very futuristic looking tri suit.

Cost

This tri suit is available for a mid-level price.

• Excellent level of compression
• UPF 50 protection
• Futuristic look
SLS3 Triathlon
The SLS3 tri suit represents a dramatically different price demographic than the ORCA RS1, but differing prices don't represent as big a dropoff in quality as you might imagine. The tri suit from SLS3 has a number of different things going for it. In no particular order: we found that the padding was excellent for
cycling
and running and that the super-light nylon/spandex blend from which it is comprised did an good job wicking away sweat.
Expand to see more
Comfort and Performance.

The classic all black design with a few details (blue or lime) gives off a no nonsense vibe.

Overall this suit hit all the essential points needed from a tri suit and it does so while maintaining a relatively economical price.

This suit is not designed to be worn in a chlorinated pool. This chemical destroys lycra over time — so if you train indoors, it's something to consider.

Cost.
The price is right, very sound investment.
Flexible fabric stretches in four directions
Supports muscles well
Made of super-light nylon/spandex/lycra
Well cushioned pad provides chafe-free support on the bike
Runbreeze Men's Performance Triathlon Trisuit
RunBreeze is all about comfort for active athletes. They're the company behind Runderwear and a number of running socks, all designed to enhance both performance and comfort. When they designed their Performance tri suit, they applied the same principles to makes a comfortable tri suit that will help will also help you out during your race.
Expand to see more
Comfort and Performance

This tri suit dries very quickly. It has a compression fit and will retain its shape well even after being used in chlorinated pools. It has three pockets on the back, but they're designed so that you won't feel any drag. This is a very comfortable suit overall, holding true to Runbreeze's philosophy. Another benefit of this tri suit is that it is UV resistant, which will help prevent sunburns.

It has a zipper that goes down to the mid-chest. It's not a low profile zipper, so it might rub a bit, but most users don't notice it too much. The tri suit does have a tendency to rub in the area under the arms for some body types, though usually only after very long runs.

As with most tri suits, it fits tightly, but less so than some. Size up if you have doubts. Some men might feel exposed because the crotch area offers less support than many expect from a tri suit. Some users wear spandex or bike shorts to help with this issue.

The Performance tri suit has padding comparable to what you find on bike shorts. It drains very quickly and does not drag when swimming or running.

There aren't any color options for this tri suit. It has a sleek black design with light blue piping for a subdued look.

Cost
This is a modestly priced tri suit. It is a very good budget option.

• Very comfortable
• Budget-friendly
• UV resistant
• Possible chafing issue under arms
• Zipper can start to rub
Pearl iZUMi Women's Select Pursuit
Women looking for a good tri suit will be very satisfied with this one. Pearl iZUMI has been producing clothes and shoes for cycling, mountain biking, and triathlons for decades. They've maintained a focus on quality materials and innovative design. This suit is no different.
Expand to see more
Comfort and Performance
This suit is designed with a separate bra for maximum support. It also makes it easier to take the tri suit on and off. It dries very quickly and will never feel heavy. Because it's so lightweight, it can easily be worn under wetsuits and other layers. The fabric is designed to help your performances using compression. It holds up well after several uses and washings. The leg grippers are silicone, which is plenty tight and won't move when you're in a triathlon. Some users find that they are too tight.
The Select Pursuit tri suit generally fits very tightly. Again, it's meant to help your performance through the use compression. It fits very true to size. Make sure you check your measurements with Pearl iZUMI's chart before ordering.
This suit offers no padding for bike racing. The lack helps the suit remain very light and dry quickly, but some triathletes might prefer a tri suit that makes their bike seat a bit more comfortable.
The included bra is not a very high-quality sports bra. If you need or prefer a lot of support, you will probably want to swap it for another one. It doesn't have a liner, which some female triathletes prefer. Because the included bra isn't attached in any way to the tri suit, though, swapping it out doesn't require any work.
The Select Pursuit comes in a number of colors. You can get it in mint, blue, bright blue, pink, and a darker, slightly differently styled pink. Most colors are obvious but not dominant. Most of the suit will be black. The only exception if the darker pink, which only has black on the legs. Overall it looks sleek. This suit will be easy to pick out in a crowd, but not obnoxiously loud or ugly.
Dries quickly
Super lightweight
2XU Women's Active Tri Suit
For
lady runners
this suit is really nice.
Athletes, are always looking at ways for more aerodynamics especially during a competitive triathlon race.
This suit hugs your body shape, bringing meaning to streamlining, its durable, comfortable and the super streamlined fit, has nice compression, discards any potential for material bunching, drifting waistbands, distracting fabrics flapping and leaver you free on focusing to become a winner.
Expand to see more
Comfort and Performance.
Ladies triathlon Suit is built from a subtle combination of fabrics with top mark moisture management properties resulting in smooth and durable aerodynamic surface, the design of the suit gives whole body support for all your hard working muscles.
During a race, every second is important, every second you lose, places you further back down the finish group, this suit is fitted and designed to help you keep up with and even ahead of the clock.
While you ride a Triathlon cycle the suit eliminates any potential of you creating wind drag, you blend in with the aerodynamics of your bike.
Made from Project-X Chamois material which gives very good moisture control, you maintain a minimal profile while still having flexibility, importantly for you it is great to know that chaffing problems are minimalistic while cycling and running.
You can use the front zip to regulate your body temperature through controlling the amount of airflow which can flow into the suit.
For on the move energy food the suit has two pockets located at the back out of the way of airflow, the suit bonds to your body and will allow you to move naturally.
Offered in black with other colors combined and made from a combination of high performance comfortable synthetics.
For the main suit body you get elastane at 66% and nylon at 20%, the discretely fitted ergonomic panels are a blend of elastane 34% and nylon 66%.
I highly recommend that you consider adding this suit to your
triathlon kit
, the manufacturer has high confidence in the durability of the suit and provides a full one gear warranty.
Cost.
Nice price for a durable, very comfortable and high performing triathlon Tri-suit.
Project-X Chamois
High performance comfortable synthetics
Great moisture control.
Very good aerodynamics.
Nice pocket system for energy food.
Durable
Don't yank or overwork the zipper during transitions.
Castelli Free Sanremo Suit - Short Sleeve - Men's
We want more speed and so you must consider the
SpeedFreak
fabric fitted with ventilation for the top part of the suit and for the shorts SpeedFabric-Instadry, this high performance clothing tech lets you slice your way through water and as soon as you jump onto your Tri bike the water is rapidly dispersed .
This suit has great fit and a combination of performing fabrics which could give you that extra edge of your competitors.
Expand to see more
Comfort and Performance.
Wear it as you swim, under a wet suit the fit stays perfect and if you swim in the suit the exceptional water dispelling qualities of the suit will dry you out rapidly when you race off on your Tri-bike, drying out is fast and you wont be distracted while the suit guides you through the air aerodynamically.
On the bike you up the dynamic benefits through this suit through its wind manipulative abilities, the seams are flat-lock giving comfortable secure overall structural integrity, any possibility of skin chaffing is really minimal due to the very popular tri-quality chamios, so you get a secure streamlined suit which allows for flexibility, this combination is perfect for swimming, riding and running.
Testing in a wind-tunnel on the "Velocity" mesh system built into the back of the suit has shown
high performance aerodynamics
working in conjunction with rapid wick capability, moisture on your skins passes up through the material and is dispersed and evaporated very quickly.
Transition times are minimal through the full front zipper system which can also be used for body temperature regulation.
A very innovative feature is the Tri-KISS Seat padding, this is built into the suit to provide supportive comfort, and cancel out major chaffing problems while on the saddle, the padded material is ultra thin and you wont be distracted by any noticeable feelings from it while you are running.
As with most Tri-suits, you get the strategically built in rear pockets in which you can carry your choice of energy foods.
A great durable, comfortable piece of triathlon kit and it comes with a full year warranty.
Cost.
The price level is reflected in the quality, fit, comfort and performance, a good investment.
Velocity Mesh.
Tri-quality chamios
Rapid Dry out qualities
SpeedFreak fabric
SpeedFabric-Instadry
Good anti skin chafe tech
Zip systems are great innovations but always be careful not to over exert the functionalities, controlled manipulation is best.
Sugoi Women's RPM Tri Suit
The team that designed the Sugoi RPM Tri Suit must have been determined to address all the problems and complaints that any athlete would have about tri suits. The Sugoi has easily accessible pockets for small useful things a runner would need to keep on their person, such as a convenient gel packet for a lengthy run. The Sugoi is also designed with a small but still accessible zipper so as to make it easy to use without it getting in the way. This is the Sugoi RPM Tri Suit's strength, improving itself and eliminating all those little flaws and annoyances.
Expand to see more
The Sugoi is also exceptionally good at keeping you cool and breathable with specialized mesh panel inserts situated throughout its build.

The Sugoi RPM Tri Suit is very comfortable, with extra padding and anti chaffing implemented in the Sugoi's design.

Cost
The Sugoi RPM Tri Suit is of relatively affordable cost when compared to other tri suits. Considering the exceptional value of the Sugoi, getting all of the perks for an affordable cost adds to the this suits value all over again.
Comfortable
Well padded
Prevents chaffing
Helpful pockets
Good length
Fits snugly
Breathable, mesh panel inserts.
---
Our Criteria for 10 Best Tri Suits for Triathletes
Performance, durability, and cost comfort are the most important points which we reviewed.
When comparing the different tri suits we looked very closely at fabrics, we wanted to know what beneficial properties were engineered into the fabrics for the purpose of enabling or even enhancing your personal performance?
We looked at Form Fit, to ascertain that though you get a snug fit, do you still get the needed flexibility for your body, especially while swimming, cycling and running?
Do the tri suit designs factor in the different conditions under which the suit performs for swimming, running and cycling? Running postures are very different from swimming and cycling, does the suit allow for this?
Moisture wicking and the ability to dispel large quantities of liquid were a very important factor, having swam in a suit, can you be comfortable knowing that it will rapidly dry out while you cycle and not hinder your performance?
Featuring very high was the aerodynamic performance of the suit, we found that designers had been ingenious, incorporating innovative thinking into the construction of suits to increase the aerodynamic qualities and give the contestants more speed, vital extra seconds which would clock up over long distances.
Carrying nutrition was very important, the triathlon events are grueling and the need to conveniently carry nutritious energy giving food is a must.
For comfort and protection we even looked at anti chaffing qualities built into the suit, protection from the sun and protection from friction.
We wanted to know how light and durable the suits are? When fitted with zip systems were the zip systems durable? We found as with all zip systems, they work great but the user must not over exert pressure when zipping as damage can occur, especially during a frantic fast transition moment.
Cost was a factor and we found the cost theme remains constant, the more you pay the better you get.
Something Else To Think About
So there you have it, our top five best tri suits for triathletes. Above all else our advice would be to not settle until you've found one that fits perfectly, and we really do mean perfectly. The last thing you want is to hamstring yourself (in an already difficult task) with gear that doesn't quite do it for you. For a little bit more information on Tri Suits versus Wetsuits read on.
Tri Suits versus Wetsuits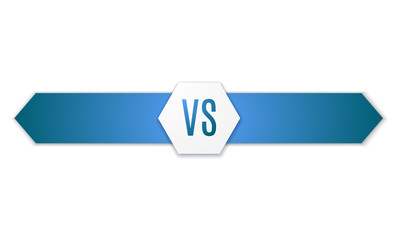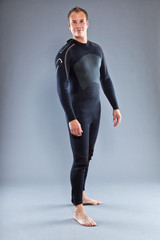 To some extent whether or not you go for a tri suit or a wet suit will be down to the the rules and regulations of the particular race you are competing in. But beyond that personal preference comes into play quite a bit.
Tri Suits: If you can get away with using one by all means go for it. The simplicity of not changing at all throughout the course of the race is a huge bonus. Then again in some situations you absolutely need a wetsuit and the benefit they entail. So just make sure know the conditions and rules well before and plan accordingly.
Wet Suits: A wetsuit is generally made from neoprene material, is buoyant, and helps keep you warm. A tri suit is not buoyant at all. Wetsuits also come in different styles and variations, you want to get one that is geared for triathletes specially if possible.
If the triathlon you are participating in is in open water and that water is predicted to be at all cold, a wet suit is going to help. Wetsuits are also very beneficial to weaker swimmers. So if you're just starting out or swimming isn't your strongest point, there can be a real advantage to the wetsuit. Often times triathletes (by the nature of their training) don't have tons of body fat, this can mean you get colder in the water faster than average so the wetsuit can provide additional benefit there.
The bottom line is know your conditions, know your body, understand the rules and from that point deciding whether to go for a tri suit or full wetsuit is relatively easy.
FAQ
Q: Which are better, wet suits or tri suits?
A: Wet suits tend to be heavier on fabric in their design and, in turn, are heavier in general. Wet suits also have a tendency to accumulate more water, again adding to the wears overall weight. If the triathlon is taking place in open water or exceptionally cold water then a wet suit may be preferable, otherwise we recommend a tri suit.
Q: What can I do to prevent chaffing?
A: Doing research and reading through reviews will give you a good idea of what gear is best to prevent chaffing. You'll want to find a tri suit that has proper materials and design to minimize the chaffing you will experience.
Q: Is it possible to develop a skin infection while running a triathlon?
A: The combination of fresh or salt water, sweat, and the heat of friction is the perfect environment for breeding bacteria. A tri suit designed with antibacterial materials as well as sufficient wicking properties would be able to minimize the chances of developing an infection.
Q:Is there a suit I can choose that would help reduce my run time?
A: Choosing a suit that will eliminate wind and water drag is essential to this, but it is also important to consider how easily the suit transitions to different activities.
Q: Wouldn't a full body tri suit add to my run time if I need to use the bathroom?
A: Tri suits designers are now quite aware of the problem and have started making their suits with removable panels so that the gear that was made to help you won't be slowing you down.
---
Check out a few of our sources:
Subscribe to our newsletters