10 Best Turmeric Curcumin Supplements Tested & Reviewed
last updated
Sep 30, 2019
If you are on the hunt for the best Turmeric supplements, then you have come to the right place! Here we offer the best of 2019, along with their Pros & Cons and what to look for before making your purchase.
Whether you are a novice or professional athlete, your overall health is important—and the right
supplements
can ensure your body is running in tip-top shape. The best curcumin supplements are a great
addition to your daily nutrition
and will help you prevent sickness before it hits.
With all the selections out there, the best ones can be difficult to narrow down. Below we have compiled a list of the top 10 Turmeric poweders, pills and capsules, check them out!
In a Hurry? The test winner after 13 hrs of research

Vimerson Health
Why is it better?
Relieves back and joint pain
Improves absorption of nutrients
Reduces inflammation as well as skin dryness
Boosts energy and enhances mood
In a
Hurry? Editors choice:

Test Winner: Vimerson Health

12
Researched Sources
1300
Reviews Considered
13
Hours Researching
14
Products Evaluated
Potency
Product Purity
Effectiveness
Size
Value
By Default
Top Rated Turmeric Supplements



Relieves back and joint pain
Improves absorption of nutrients
Reduces inflammation as well as skin dryness
Boosts energy and enhances mood
May not be good for those with bleeding issues
May cause upset stomach
Whether you are looking to boost your performance or stay on top of the game, Turmeric Curcumin from Vimerson Health will help you do more for less. The powerful formula features 1.2 g of turmeric root extract, with 10 mg Bioperine and 95% standardized Curcuminoids. As an accomplished athlete, you will be able to reap immense benefits from this supplement meant to improve your health and life.
Read more
Potency/Product Purity
Since the body cannot easily absorb curcumin, Vimerson Health has BioPerine added to its formula to enhance absorption. The patented black pepper extract has demonstrated its ability to enhance absorption.
Effectiveness/Size
This supplement is anti-inflammatory and can help promote your overall health while complementing an active, healthy lifestyle. Athletes can use it to prevent and treat inflammation of the muscles, joints, and other parts of the body.
Value
With added BioPerine to boost absorption and antioxidant/ anti-inflammatory properties to help increase the overall health, this product is excellent for athletes of all types. The price is also quite affordable.



Natural anti-inflammatory properties to help athletes alleviate joint pain
Maximum absorption from consuming turmeric with BioPerine
All-natural and GMO-free
Improves heart health to help athletes to perform better
May cause nausea
May smell and taste like turmeric
Turmeric is an undisputed anti-inflammatory powerhouse for joint and heart health. It has also been known for boosting brain function. This antioxidant supplement has high-potency standardized curcuminoids to help you achieve your health goals. With BioPerine added to the formula, you can be sure that your body will be able to better absorb curcumin. It is also an all-natural formula so you do not have to worry about additives.
Read more
Potency/Product Purity
The BioPerine in this supplement speeds up the process of absorption. When consumed with BioPerine, turmeric's absorption rate may rise to 2,000 times higher compared to consuming it alone. Yes, 2000x!
Effectiveness/Size
This supplement provides a more natural way to get rid of joint stiffness and pain. Will help reduce anti-inflammatory symptoms throughout the body. It is excellent for athletes who are prone to joint injuries.
Value
This supplement has strong anti-inflammatory properties that are great for athletes who are prone to joint pain and stiffness. If you are looking for a turmeric supplement that is easily absorbed into the body, then Nature's Nutrition supplement could be right for you.



Added BioPerine for increased absorption
All natural formula free of gluten and preservatives
Vegan-friendly for vegan and vegetarian athletes
Anti-inflammatory properties
Some people may experience diarrhea when using this product
May cause stomach discomfort
This supplement has been designed to add flavor to your food while giving it the vibrant color you need to elevate your appetite. The company has leveraged the incredible benefits of turmeric to create a product that will support and improve the health of athletes, runners, and other sports enthusiasts. Whether you want to manage joint pain or alleviate muscle aches, this product contains turmeric with anti-inflammatory properties to help keep you pain-free.
Read more
Potency/Product Purity
Besides being gluten-free and vegan-friendly, the product has been confirmed to contain no GMO elements, making it even safer for consumption. You can use it without worrying about your health or having a negative environmental impact.
Effectiveness/Size
You no longer have to worry about painful joints and aching muscles, as this supplement will soothe your pain and give you peace of mind that you'll be able to compete in a race or practice for an upcoming competition.
Value
If you are looking for a product with all-natural ingredients, then you might want to try this one. It is gluten-free and will impress you with its anti-inflammatory properties. It is cost-effective too.



Highly potent
Veggie capsules
Reduce a lot of symptoms caused by inflammation
Some users don't like having to take 3 capsules
The Nature's Nutrition Turmeric supplement is highly potent and offers beneficial anti-inflammatory properties that are highly effective and beneficial for all runners. It is an excellent addition to your diet and is easy to use, so you don't have to worry about your money going to waste.
Read more
Potency/Product Purity
This highly potent supplement features Turmeric Curcumin and black pepper extract. The black pepper allows for 2000x absorption and extends its potency. Overall, this product provides 1800mg of Turmeric--so if you are struggling with inflammation, this is the way to go.
Effectiveness/Size
This supplement is effortless to use--it comes in veggie capsules that increase absorption and prevent any stomach upset. You can take 3 capsules at one, or 1 tablet, 3 times a day--up to you!
Value
Given how potent this supplement is, it comes at a reasonable price. You can purchase a 60-count, 120-count, or 180-count bottle at a pretty good price. The company also offers a 100% money-back guarantee, so you can try it pretty much risk-free and make sure this is the right product for you before you decide to commit to it.



100% natural and vegetarian approved
Natural detoxifying properties
Promotes brain function and boost heart health
Powerful antioxidant
May cause digestive issues
May cause headaches
If you are looking for maximum strength to help boost your muscle performance when jogging or sprinting, this product will give you the energy you need to race uphill and improve your heart health. Other massive health benefits associated with this supplement include a healthy digestive system and improved overall cardiovascular health. You'll also improve your overall wellness and wellbeing.
Read more
Potency/Product Purity
The body ingests toxins that could affect your health in various ways. Toxin build-up can result in infections, but this naturally detoxifying supplement could help get rid of these toxins and enhance overall health.
Effectiveness/Size
Joint pain and muscle aches can have devastating effects on athletes and significantly affect their performance. However, this supplement could help relieve joint pain and muscle aches.
Value
Whether you are suffering from muscle aches or joint pain, this supplement can help relieve that pain while at the same time helping to detoxify and clean up your body. The price is affordable.



Helps food and nutrients to be absorbed faster
Minimizes inflammation and skin dryness
Boost immune system to allow athletes to focus on performance
Boosts brain function so that you can stay alert throughout the day
May cause heartburn
Some users may experience nausea
For centuries, sports and health enthusiasts have considered turmeric curcumin to help promote their liver and heart health. PurityLabs Organic turmeric curcumin supplement has helped athletes to improve their overall health by alleviating joint pain that might be slowing them down. If you want a healthy skin, you should try introducing this supplement into your diet. It will also boost your immune system.
Read more
Potency/Product Purity
Athletes need to stay alert while performing their morning runs or evening workouts. This supplement will ensure your brain remains alert throughout your training session, thanks to its ability to boost brain function.
Effectiveness/Size
Elite athletes know that there nothing more important to their careers than having a healthy immune system. This supplement will help boost your immune system and keep infection away. A healthy immune system boosts performance and takes your mind off unnecessary worries.
Value
The supplement will not only boost your energy levels to help you run fast but also boost your mood to ensure you stay motivated all through. You will realize a dramatic improvement in performance.



Allergin-free
Non-GMO
Veggie capsules
Third-party tested
The BioSchwartz turmeric supplement is an organic, gluten-free product that is made in the USA and is highly potent. If you want an organic product that is easy to take and will bring you tons of benefits, then take a closer look at this Turmeric curcumin supplement.
Read more
Potency/Product Purity
When it comes to ingredients, this is one of the cleanest, most organic, Turmeric supplements available. It is made in the USA and abides by their cGMP manufacturing guidelines. It is also tested for heavy metals to ensure safety and is also Non-GMO and gluten-free on top of that. It features Turmeric Curcumin with Bioprene, and at 1500mg per supplement it is highly potent; The product also features black pepper for maximum absorption, and they have no fillers or preservatives.
Effectiveness/Size
Almost anyone can use this supplement it is entirely allergen free and third-party tested, so you don't have to worry about whether you should take it or not. It is encapsulated in easy to swallow veggie capsules, so they are easy to make and aren't hard on your stomach.
Value
While these are price compared to the most affordable brands--they do come at a reasonable price if you consider how organic, potent, and safe to take they are. The company also offers a 100% satisfaction guarantee, so you don't have to worry about wasting your money if you decide this supplement isn't the best fit for you.



High absorption rate
High therapeutic value
Boost brain function to help marathoners and sprinters to perform better
GMP-compliant, with no binders and no fillers
May cause nausea
Can cause stomach upset
Naturevibe Botanicals is a company like no other, always aiming to provide top quality organic supplements and products. With its high-quality products, the company encourages you to choose healthy living while maintaining a chemical-free lifestyle. This turmeric supplement will give your food some flavor while leaving you with tremendous medical benefits. It will also treat innumerable diseases. Naturevibe Botanicals is fully committed to safety and wellness to ensure customers get great value for their money.
Read more
Potency/Product Purity
The product is made in India from high-quality sources and has been made to comply with manufacturing practices, with no artificial ingredients or additives, no binders, no cholesterol, and no fillers.
Effectiveness/Size
If you are an athlete looking to eat healthy food with therapeutic value, you could add this supplement to your daily diet. It will significantly enhance the digestion and absorption of nutrients into the body.
Value
The supplement can help improve the digestion and absorption of food and its nutrients. The athlete can also enjoy the high therapeutic value offered by this product at an affordable cost.



Organic
Free of most allergens
Great price
Vegetarian capsules
Not as potent as other brands
The Gaia turmeric curcumin supplement comes highly recommended by many users and is sure to help you with inflammatory issues as well as help your joints. As runners, both of these are really important if we want to keep moving and don't want to experience pain or possible injury during our runs or workouts.
Read more
Potency/Product Purity
This extra strength Turmeric supplement is designed to help your body absorb high amounts of turmeric and utilize plant extracts to do so. The Black pepper, specifically, aids in optimal absorption--so your body is getting everything it can from this supplement. It is non-GMO and certified organic--so you know you are getting a safe and organic product to consume. It is also pretty much allergen free since it is free of gluten, soy, dairy, meat, peanuts, sesame, shellfish, yeast, and eggs
Effectiveness/Size
Since this product is free of most allergens, most people can consume it. Its veggie capsules are natural on your stomach--and you need to take 1 capsule once or twice a day with food. Overall, it will improve your overall health and provide you with excellent anti-inflammatory benefits.
Value
Given that this product provides you with a 2-month supply, it is pretty affordable, and it is free of so many allergens that it makes it a safe one to invest in, just in case.



Organic
Vegan
Kosher
Prevents and alleviates joint and back pain
Price
Cannot be consumed if you are pregnant
The Organic India turmeric supplement is one of the most popular to choose from. It offers lots of great benefits and is an excellent organic supplement to consider. It is a product you can trust that uses great ingredients along with many benefits.
Read more
Potency/Product Purity
This supplement uses a 100% turmeric whole root formula so it gets you the most that it can. It is pure and fortified with organic ginger and curcuminoid extract, which provides users with high levels of absorption. It is also 100% organic and comes with the USDA certification. This supplement is also free of most allergens since it doesn't contain any dairy or gluten it is entirely vegan and kosher.
Effectiveness/Size
Since this product is free of a lot of allergens and is kosher, it can be used by most people. It allows you to get the best benefits from the supplement and is a perfect option for those of you looking for something to improve your joint health it helps to prevent and provide relief to any joint or back pain you may already have. Since it is a powerful anti-inflammatory supplement, it will also improve your digestive tract, increase your heart health, and even make your skin more supple.
Value
A little on the pricey side, but one of the best to choose from.
Criteria Used for Evaluation


Potency
Turmeric is a favorite food spice among Indians and has been used as a medicinal herb for centuries. Its long history of success among Indians has influenced the rest of the world to develop an interest in it. However, turmeric derives most of its healing properties from curcumin –an active ingredient within it – as well as curcuminoids, which are its derivatives. A typical turmeric root could contain 2-5% of curcumin, which is rather low percentages. For this reason, consuming turmeric through highly concentrated powder is more beneficial than taking unprocessed turmeric. The most natural curcumin formulations available on the current market today include BCM 95, Sabinsa C3, Meriva, and Longvida. You should understand how each of these formulations works to allow you to make an informed decision about what turmeric supplements to buy and use.
Piperine or black pepper extract may be added to these supplements to boost curcumin's bioavailability. When hepatic and intestinal glucuronidation is slowed down through the work of piperine, the removal of substances from the human gut and liver is significantly delayed to increase curcumin's bioavailability. The main challenge is the potential side effects that come with black pepper extract. By inhibiting glucuronidation, piperine is also able to delay the speed at which toxins and other substances are eliminated from the body. They then become concentrated in the blood at dangerous levels and pose a risk of damage to the liver. Is why ingestion of piperine for more extended periods is never recommended. The use of piperine may also attract several adverse effects, including pain, nausea, and gastrointestinal irritation.
Perhaps this is the main reason most people complain about these side effects when using these supplements. Regardless, these supplements remain hugely popular as most people remain unaware of the potentially damaging health risk associated with consuming piperine, BioPerine, or black pepper extract. BioPerine is the patented name assigned to black pepper extract. Therefore, when considering supplements with piperine, you should understand the benefits and risks involved.


Product Purity
If you are going to buy these supplements, you should understand that they are made of turmeric roots (rhizomes), finely ground to make a fine powder. You will commonly find this type of turmeric in the kitchen as finely ground curry powder or as part of kitchen spices. This substance can be found in the tasty curry to help give the food the bright, yellowish color that makes dishes attractive. Many people have come to appreciate the immense benefits of turmeric used in cooking to help improve several aspects of health. Athletes commonly use it to maintain their general health. It can be equated to consuming a daily multivitamin pill. Ground turmeric could also help to manage arthritis-related stiffness and joint pain.
If you are going to buy these supplements, you should understand that they are made of turmeric roots (rhizomes), finely ground to make a powder. You will commonly find this type of turmeric in the kitchen as finely ground curry powder or as part of a selection of kitchen spices. It can be found in the tasty curry to help give the food the bright, yellowish color that makes the dishes attractive. Many people have come to appreciate the immense benefits of turmeric used in cooking to help improve several aspects of health. Athletes commonly use it to maintain their general health. Can be equated to consuming a daily multivitamin pill. Ground turmeric could also help to manage arthritis-related stiffness and joint pain.
Regardless, the major shortcoming associated with turmeric is that it tends to have curcumin and curcuminoids in deficient amounts. These active ingredients can be as much as 5%, which is still a relatively low percentage. It implies that these supplements may not be as effective as their standardized extracts, which are often standardized to highly concentrated amounts with the healing properties expected of turmeric supplements.
Effectiveness
You don't want to spend money on a supplement only to have it not be valid. From our research, we've found that one of the biggest things that make a turmeric curcumin supplement more effective than another is what other ingredients it's combined with. Turmeric is a foreign substance, but it's only able to be fully digested and put to good use by our bodies if it's ingested along with either Bioperine, which is one of the active substances in black pepper, and along with an unsaturated fat such as olive or coconut oil. The Bioperine and the fats help our bodies to assimilate the benefits of the turmeric and put them to use in our bodies. Otherwise, the turmeric will leave your body at its first opportunity, also known as the next time you go to the bathroom.
-Meriva raises curcumin metabolites' blood levels way above that of curcumin itself. Curcumin can be very useful in fighting inflammation, which makes it significant to consider this formulation. If you are fighting inflammatory diseases such as psoriasis, arthritis, inflammatory bowel disease, uveitis, and joint pain, you should probably find a Meriva formulation. It may also help you in detoxifying the body and treating several liver conditions.
- Longvida is a formulation made by scientists working at UCLA's Alzheimer's center that focuses explicitly on brain health. The subject of interest has been how the active ingredient goes over the blood-brain barrier to provide benefits to the brain and enhance brain function. By maximizing the free curcumin available in the patient's blood, Longvida has helped to manage brain diseases such as dementia, Alzheimer's disease, and stroke prevention. Curcumin (not its metabolites) could help manage Alzheimer's. Longvida has also been successful in speedy recovery following traumatic injury.
- Sabinsa C3 complex, just as the name suggests, features 3 curcuminoid variations, although by itself C3 complex might not be adequately absorbed. It is why the formulation often includes BioPerine/piperine, a black pepper extract that commonly forms part of the ingredients in these supplements. However, consuming supplements with piperine is not highly recommended because of the possible adverse side effects that athletes and other users might experience while taking turmeric supplements with the extract.
- BCM95 is also useful in fighting inflammation, although studies have demonstrated that it is less effective than Meriva as far as bioavailability is concerned. Turmeric essential oils, which have been appreciated for their soothing effect on the human gastrointestinal tract, are classified under BCM95. Therefore, if you are having digestive issues, it is perhaps recommended to consider BCM95. These problems may include stomach ulcers, heartburn, as well as gastrointestinal irritation resulting from extended use of NSAIDs. Since there are turmeric oils in the supplement, the formulation could also be of benefit to those with diabetes type 2.
- Theracurmin contains curcumin nanoparticles and is a new kind of formulation that studies have found to be effective in boosting absorption. While this formulation is relatively new, the results are quite promising, and athletes could soon be made aware of other inherent benefits attributed to theracurcumin.
Size
Turmeric and your health may very well be more closely connected than we have ever realized! Is why we wanted to find, review, and present you with the best turmeric supplements available today.
Turmeric is a popular herb among Indians and has been used as a medicinal herb for centuries. Its long history of success among Indians has influenced the rest of the world to develop an interest in it. However, turmeric derives most of its healing properties from curcumin –an active ingredient within it – as well as curcuminoids, which are its derivatives. A typical turmeric root could contain 2-5% of curcumin, which is a rather low percentage. For this reason, consuming turmeric through highly concentrated powder is more comfortable than taking unprocessed turmeric. The most natural curcumin formulations available today include BCM 95, Sabinsa C3, Meriva, and Longvida. You should understand how each of these formulations works to allow you to make an informed decision about what turmeric curcumin supplements to buy and use.
We looked at both the size of the capsules and how the dosage they contained to quantify this criterion. You don't want to have to swallow a big horse pill to be able to enjoy the benefits of turmeric, and you don't want to take a dose that's too high because your body won't be able to absorb it all and it will go to waste.
We rated each product based on how many reviewers said that the supplement came in the right size that was easy to take, as well as the dose size to make sure it was appropriate.
Value
You don't want to pay good money for something that doesn't work. Supplements can be costly; we understand that. On the whole these supplements are reasonably affordable, and when you think about how many benefits they have, and how they will probably help you to be able to stop taking a bunch of other medicines as well, their value increases.
Despite all this, we wanted to make sure you get the most bang for your buck possible, so we only included products on our list that reviewers felt offered a good value. Within all of those, there were still some products that seemed to provide more value than others, and we reflected all of that in our ratings.
The main component of all the supplements on our list is turmeric, which has been associated with numerous benefits such as anti-inflammatory and antioxidant properties. If you are an athlete looking to maintain a healthy life and prevent or treat unnecessary inflammation of the joints, it is advisable to add these supplements to your diet. It could also improve your heart health and boost blood circulation throughout the body. Inflammation may promote just about every primary killer disease, including heart disease and cancer. Consistent use of turmeric to supplement your diet could help the risk of contracting a killer disease.
However, it often becomes challenging when it is time to choose the right supplement. It is critical to understand the different formulations and how they work if you are to derive the most out of your choice.
Expert Interviews & Opinions
Most Important Criteria
(According to our experts opinion)
Experts Opinion
Editors Opinion
Users Opinion
By Default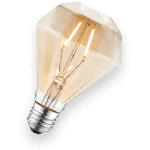 Years of Supportive Testimony and Studies.
Turmeric (Curcuma longa), has long been a staple ingredient in spicy Indian curry dishes and has been held in high regard by cultures all around the world for its healing and regenerative properties and many medicinal applications. It possesses so many healing properties that many scientific studies have been done over the decades in order to better understand these healing properties and how turmeric can help the body heal and regenerate itself.
Side Effects and Interactions.
Turmeric is considered likely safe for when used for up to 12 months. Some users experienced an upset stomach, nausea, dizziness, or diarrhea. Turmeric might slow blood clotting and could interact with anticoagulant/antiplatelet drugs. Consult with your physician if using these medications. If you are unsure whether you can tolerate or not then don't spend a ton of money on the most expensive supplement--instead you may want to test out your reaction on a more affordable supplement, just in case. Everyone has different allergies and reactions to things, so it is important you make sure you don't have any sensitivity or allergy to Turmeric before making your purchase.
Other Factors to Consider


Bottom Line
Indians have long come to appreciate the properties and benefits of turmeric beyond the typical flavor used to make a good curry. After using turmeric for a long time, they have come to realize the various ways the plant can be used to improve your overall health. The rest of the world has now joined them in reaping the benefits of this beautiful plant. Today, several companies make turmeric supplements to help athletes and other sports enthusiasts alleviate their joint pain and backaches, and reach a higher overall level of health. With numerous supplements out there, however, buyers often become too overwhelmed to choose the right product.
There are many reasons to add turmeric to your diet, and they go well beyond the primary health benefits it offers. One big reason turmeric supplements are gaining such popularity it that studies are showing the natural spice can help address some of the significant health concerns facing people today while also helping to reduce our dependence on humanmade chemically based medications. WIth fewer side effects and a better rate of success when compared to many new prescriptions, turmeric is an attractive option for a more natural way to take care of our bodies without relying on harsh chemicals that can bring a host of unwanted side effects with them. Some of the most common drugs that turmeric may help to reduce dependence on are:
-Anti-inflammatory drugs
-Anticoagulants
-Painkillers
-Chemotherapy
-Diabetes drugs
-Skin care products
-Antidepressants
-Arthritis medications
-IBS and IBD medication
-Obesity medications
-Cholesterol pills
-Steroids


Use
If you have used turmeric supplements before, you will have realized that some are available in capsule form while others are typically bulk powder. While this might not have much impact on the effectiveness of the supplement as far as providing healing benefits is concerned, it gives the individual athlete with a choice depending on personal preference. One may choose any depending on what seems convenient and attractive.
However, capsules can be very comfortable, although powdered supplements have grown to be very popular among today's users perhaps because of their relatively inexpensive nature and the fact that they provide the user with a variety of ways to consume them. A popular way of consuming turmeric powder as used by many people is mixing the powder in 'golden paste', which comprises turmeric powder, water, olive or coconut oil, and black pepper for easy absorption. You could then take a few teaspoons of this paste daily if you want to realize the incredible benefits.
The products on our list are all extracts obtained from turmeric and standardized to 95% of curcuminoids. They derive the name curcumin supplements from their composition, which is high in curcumin and curcuminoids. Ground turmeric roots are the source of these extracts. The high concentrations of ingredients that provide healing benefits make these supplements more effective than typical ground turmeric powder. The primary concern is the reduced absorption rate of curcumin into the bloodstream. Even if it manages to get into the bloodstream, it is quickly removed from the body. The result is tiny amounts of curcumin getting to the target tissues and remaining there for only a short time, but this is often long enough to derive curcumin's healing effects.
Regardless, to improve the bioavailability problem of curcumin, it is advisable to take it with olive oil or coconut oil because it is lipophilic and will bind to surfaces of fat to boost its absorption. The curcumin capsules and powders contain high concentrations of curcumin (up to 95%) and can be used to provide numerous health benefits.
Frequently Asked Questions
q:

What is turmeric?

a:

India has had the plant for thousands of years and used it for its medicinal properties. However, the rest of the world is currently still trying to conduct more studies to determine other potential benefits associated with turmeric. Tumeric is a spice obtained from turmeric root plant native to India. The plant has been grown and used in India and some parts of Asia for several centuries. Turmeric is also popular among chefs and other cooking enthusiasts wishing to add spices to their food to enhance the flavor.
q:

What are turmeric supplements?

a:

These are supplements derived from the turmeric plant. They are often in the form of capsules or powder to make it easier for athletes and other users to consume. The best turmeric supplement should meet individual fitness goals. It should also be easily absorbed into the body to allow the user to reap maximum benefits from the curcumin contained in turmeric. Lastly, it should have all the benefits associated with turmeric curcumin, including antioxidant and anti-inflammatory properties. Regardless, it is all a matter of context and personal preference.
q:

Is turmeric different from curcumin?

a:

Yes. These two are deceivingly similar yet distinctively different things. Turmeric generally refers to the plant whereas curcumin comprises of curcuminoids, and is the active ingredient found in the plant. It usually comprises 2-5% of the plant but offers incredible health benefits that can have healing effects on the body of the athlete, marathoner or any other sports and fitness enthusiast. Indeed consuming the turmeric plant provides the user with the healing properties of curcumin. However, to reap maximum benefits, you need curcumin in high concentrations, which are easily found in turmeric supplements but are hard to get just through eating turmeric because you would have to eat a ton of it to get a high enough dose.
q:

How can I benefit from turmeric and curcumin?

a:

Turmeric curcumin has risen in popularity in ancient and recent times because of the numerous potential health benefits associated with its consumption and use. By consuming curcumin from turmeric you can heal the body and restore balance. Some of the benefits include anti-inflammatory properties that can help relieve joint pain and other related conditions like arthritis and psoriasis. It can also help to manage brain-related diseases such as Alzheimer's and dementia. It may also reduce back pain and skin dryness. Using turmeric supplements can also boost brain function and help you stay alert and perform better during the day. Many people have also used turmeric to promote a healthy heart and eyes. It has boosted the moods of others to help them kickstart their day with incredible motivation.
q:

Where can I get these supplements?

a:

Many chain stores and departmental stores across the country sell various turmeric supplements. You can quickly visit any shop and choose one that matches your health goals. If you are an athlete looking to stay healthy, you could use various supplements to help you improve your health and wellbeing. However, instead of spending your entire afternoon moving from one physical store to another, you may quickly log onto your computer or tablet and visit one of the popular e-commerce platforms for a selection of the best turmeric supplements. There are various products to choose from, and information about each product can be found on the product description page. You can do a quick comparison of the features and benefits before selecting a product that will meet your fitness goals.
q:

Who much do turmeric curcumin supplements cost?

a:

Different turmeric supplements are priced differently depending on various factors, including features, benefits, and quantity. The company or brand may also impact the price. While some turmeric supplements are in powder form, others are in capsules. Manufacturers also fix prices depending on the quantity of the turmeric supplement sold.
q:

Should I buy a tumeric supplement in capsule or powder form?

a:

While many people prefer powdered supplements because of their relative affordability and multiple uses, the choice of turmeric supplement remains a matter of personal preference. You could choose capsules or powdered form depending on which is convenient for you. Regardless, capsules are generally the most convenient.
Subscribe to our newsletters